This past month, we decided to take a last minute trip to Montreal and get out of Jersey City for a little while. We loved our stay and all left with a little bit of Montreal in our hearts. Below, we've compiled a list of all things Montreal – where to go, what to do, and the best way to get there! Thinking about taking a weekend road trip?  Let us be your tour guides!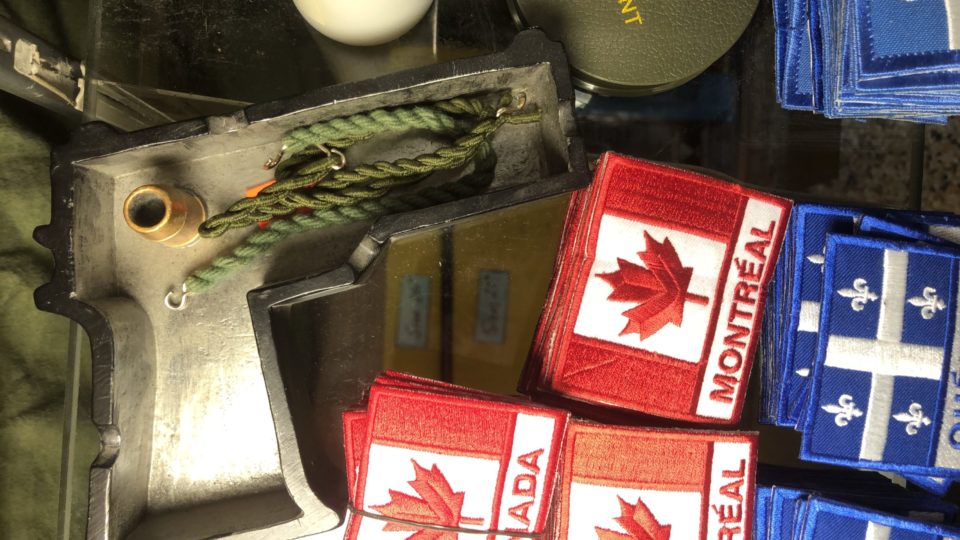 ---
How to get to there
If you're going with a group of friends, the most ideal and cheapest way to go to MTL is to drive! It's only a 6 hour drive and if you leave early enough, you'll beat the morning traffic rush. We left on a Friday at 6am, stopped for lunch, and still made it to MTL by 1pm. This was perfect because it gave us plenty of time to get out and explore. If you prefer an alternative method of travel, flights range from $200 – $600 round trip depending on the season. Buses/trains are also available and range from 10h – 12h worth of travel time, and cost about $80 each way.
Best time to travel to Montreal
Well… it's no secret Canada is fucking cold in the winter! So personally, I think it's a no brainer to go in the Spring, Summer or early Fall. You can do more and everyone else is more active outdoors.
Where to stay
We stayed at an Airbnb in downtown Montreal, which was super cheap given the height of the season! It cost us about $500 for the entire weekend, (3) nights, which we all split. That being said, if you're bougie, there are some really nice hotels. You can stay in Old Montreal, which is like staying in l Paris. It is walking distance to some of the cutest coffee shops and is so charming. The W Hotel is a great option too.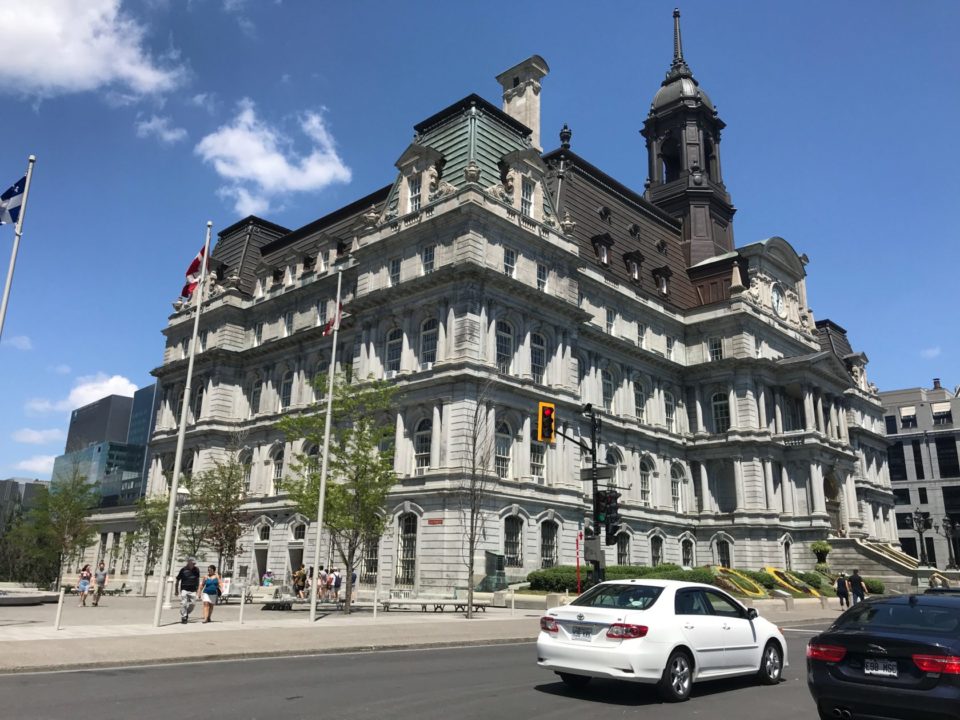 How to get around
If you're in the downtown area, everything is close to each other. You can rent Bixxi bikes, which are equivalent to Citi bikes, and ride around. The subway system is also very user friendly. Last but not least, if all else fails, there's Uber and taxis.
---
What you MUST eat! 
Before dining recommendations, there are a few things specific to Montreal that you must eat and try! You can google the best places for these items, but we just gave them a shot when the opportunity was available.
1. Poutine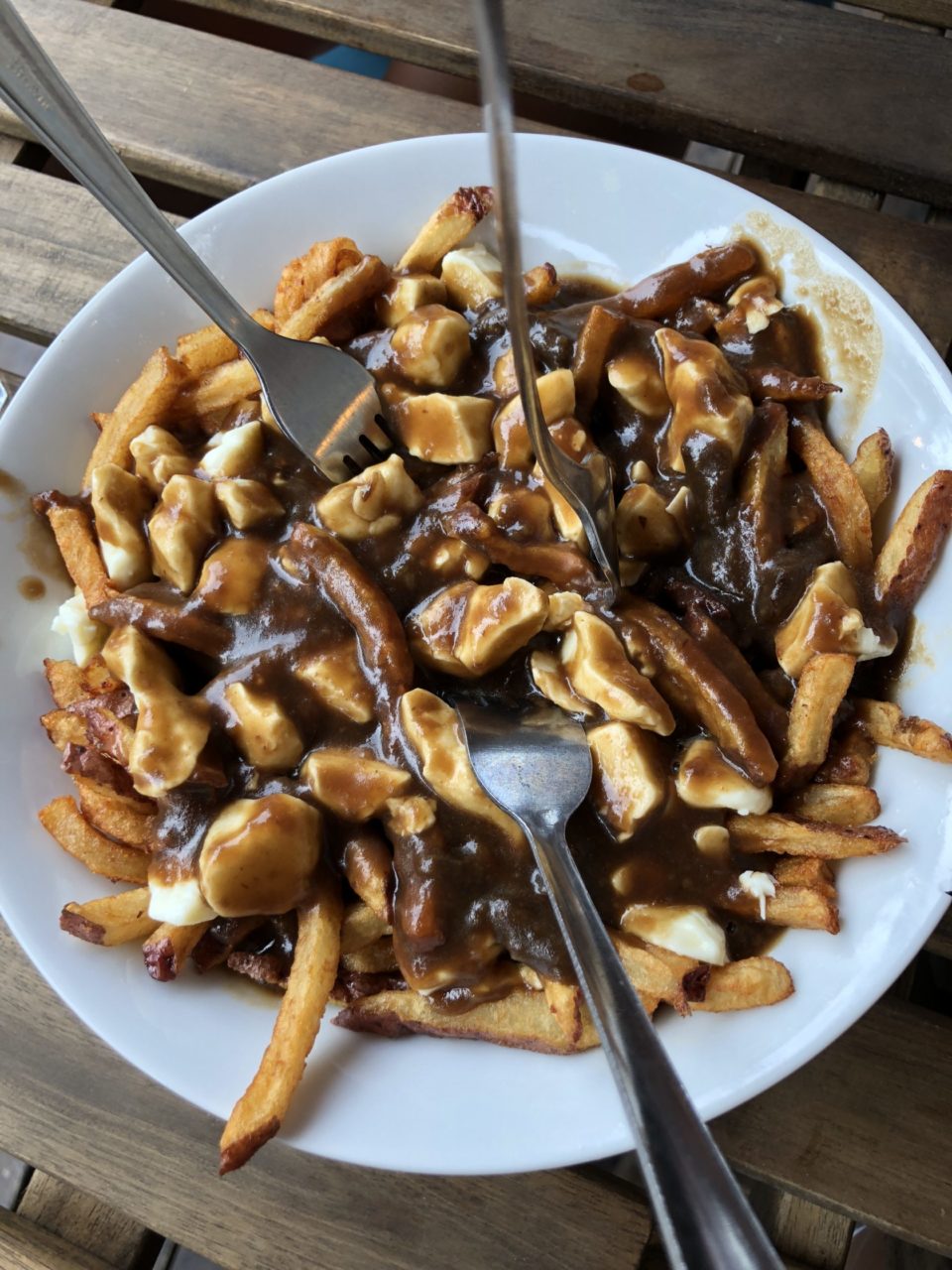 Poutine is a slang word for "a mess" which originated in Quebec in 1957, when a truck driver asked a chef to add cheese curds to his fries to which the Chef responded, "Thats going to make a dreadful mess." Poutine consists of tasty cheese curds only found in Canada, crispy fries, and delicious gravy. Needless to say, when in Montreal, poutine is a must and you can't get the equivalent in JC.  While we did write a post about the best poutine in JC… nothing compares!
2. Smoked meat sandwiches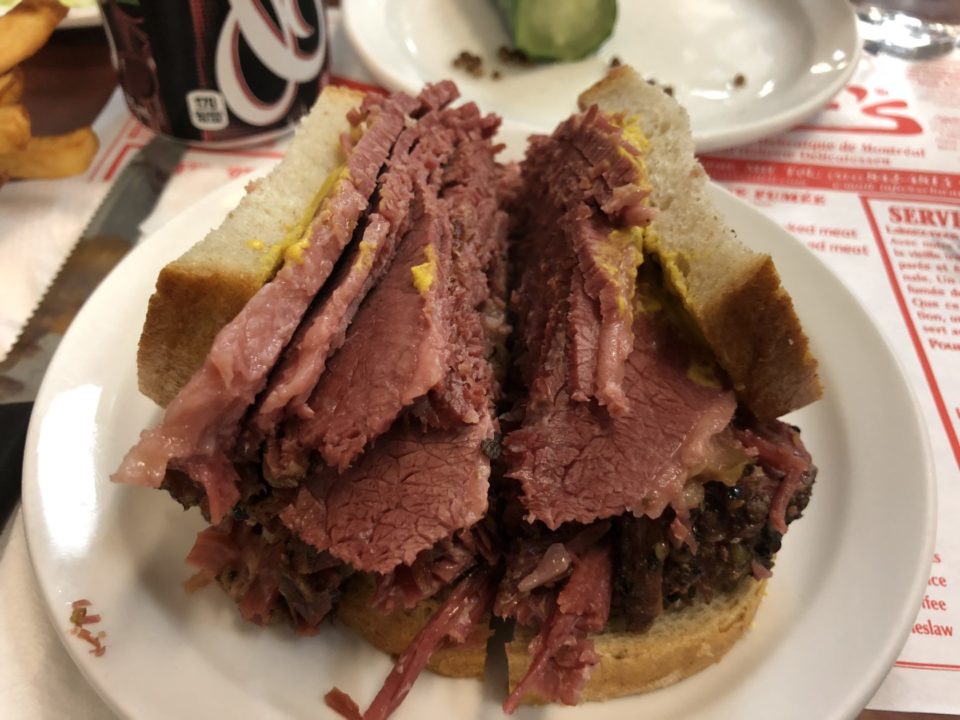 NYC is home to amazing delis, but Montreal smoked meat sandwiches might just give these delis a run for their money! It's literally meat that melts in your mouth, no pun intended. We recommend going to Schwartz!  We had to wait in line, but so worth it!
3. Montreal Bagel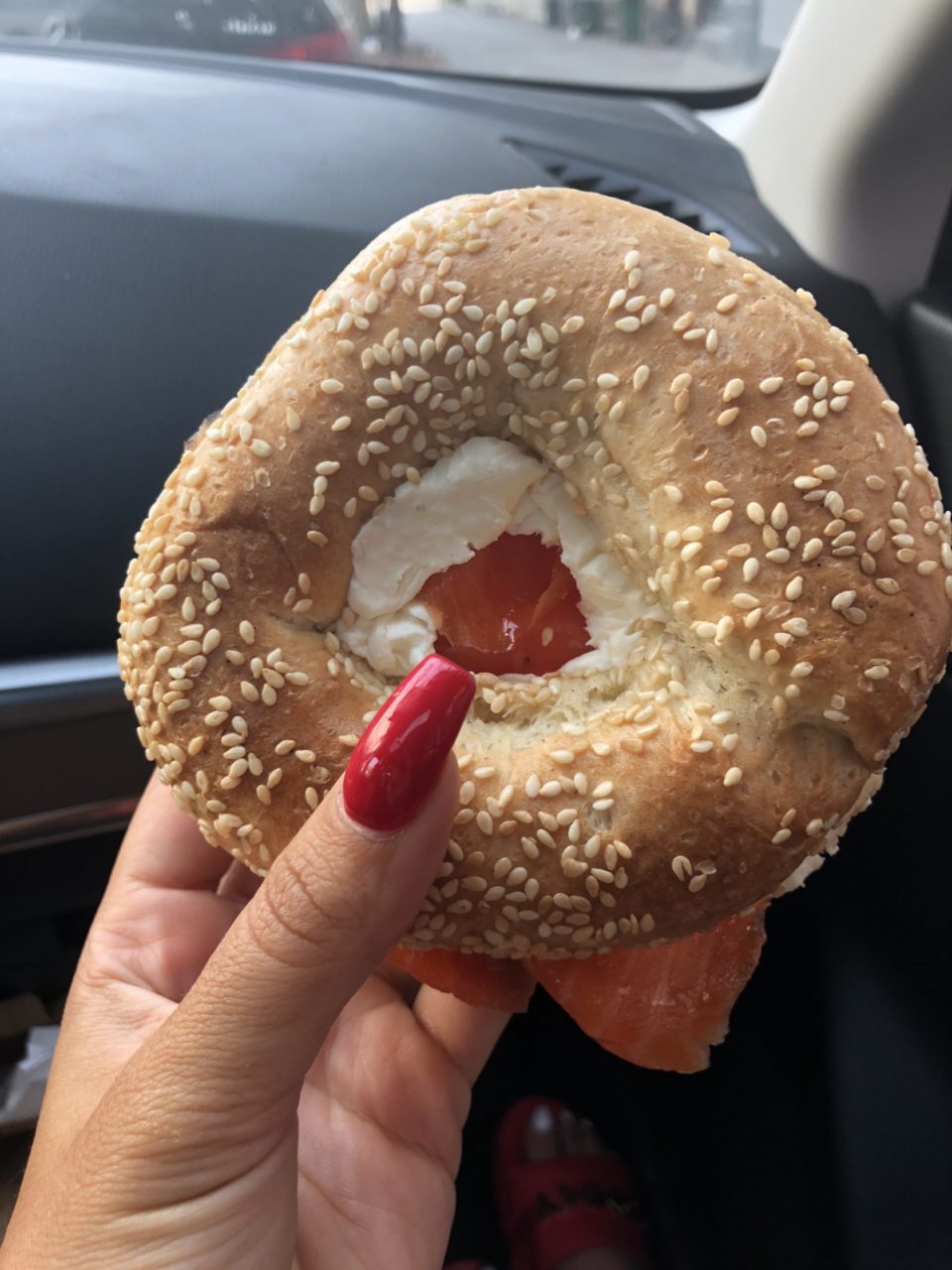 There's a big competition between which bagel it the better bagel, the MTL bagel or the NJ/NY bagel. I've gotten into fist fights about it and I must admit, I'm torn between both… so lets break it down. The Montreal bagel is smaller, crunchier and saltier. It can be eaten by itself without additions and the ratio between bread + filling is equal. It is said the bagels are made in a specific water that we don't have in NJ. However, the NJ/NY bagel is bigger, fluffier and tastes like a warm cloud in your mouth. After one, you're full for 3 days and ready to go back to bed. So it's a tough call. What do you guys think?
4. Maple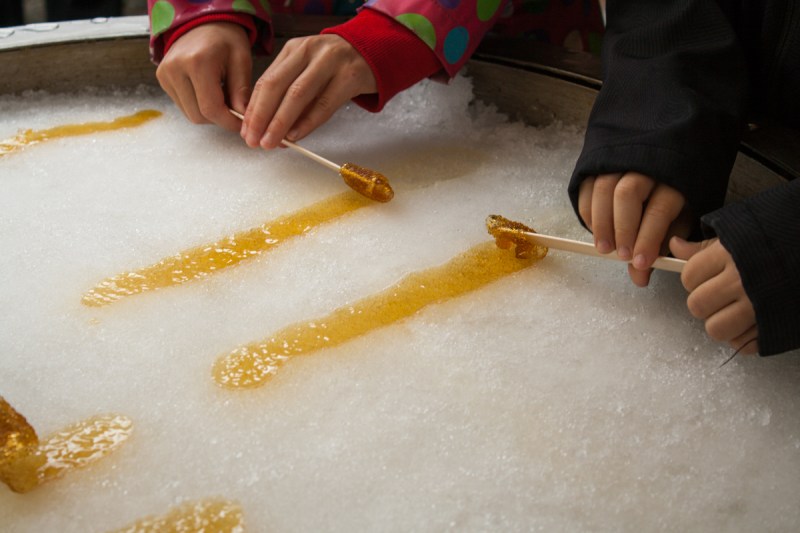 It's no secret that maple is grown is Canada and you can get various treats made from maple products. Aside from maple syrup, Montreal has iced maple pops, maple candies, and various other maple treats!
5. Ketchup Chips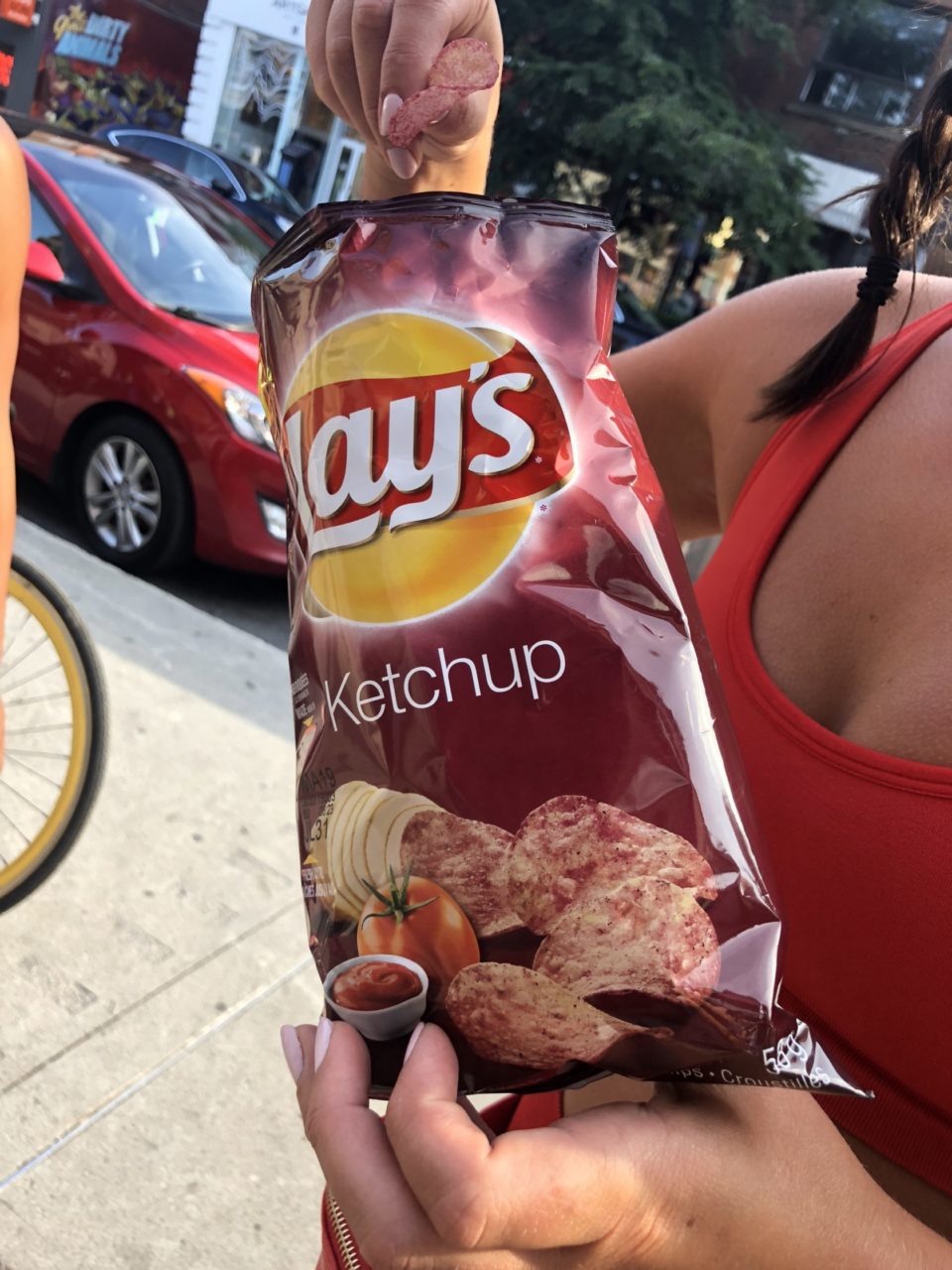 Now I know this is not for everyone's palettes! But personally, I would buy these everyday after school. I think they're fantastic and they can't be found here in the States!
6. Tim Horton's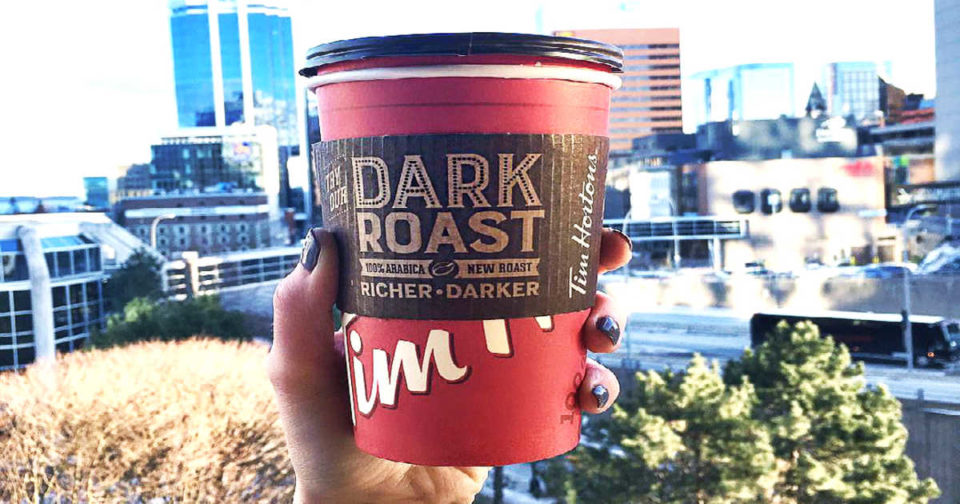 Tim is like the Dunkin Donuts of Canada. They're on every corner!  If you're feeling real saucy, get the French vanilla latte. It's basically just sugar and crack and tastes fantastic!  It's also cheap if you're on a budget.
7. Lebanese food
What I love about Montreal is the diversity, especially in food. There's a large Lebanese community and there's a bunch of fast food joints that serve delicious shwarma with hummus and other treats. You must try a Shistouk sandwich, which consists of grilled spinning meat called "kebab." It's crispy, it's light, it's delicious.  Bonus! If you don't plan on making out with anyone, get it with the whipped garlic sauce. But tread lightly!
---
Where to Dine
This is hard because there are so many great options! However, here are the ones we were able to go to for the weekend !
Kampai Garden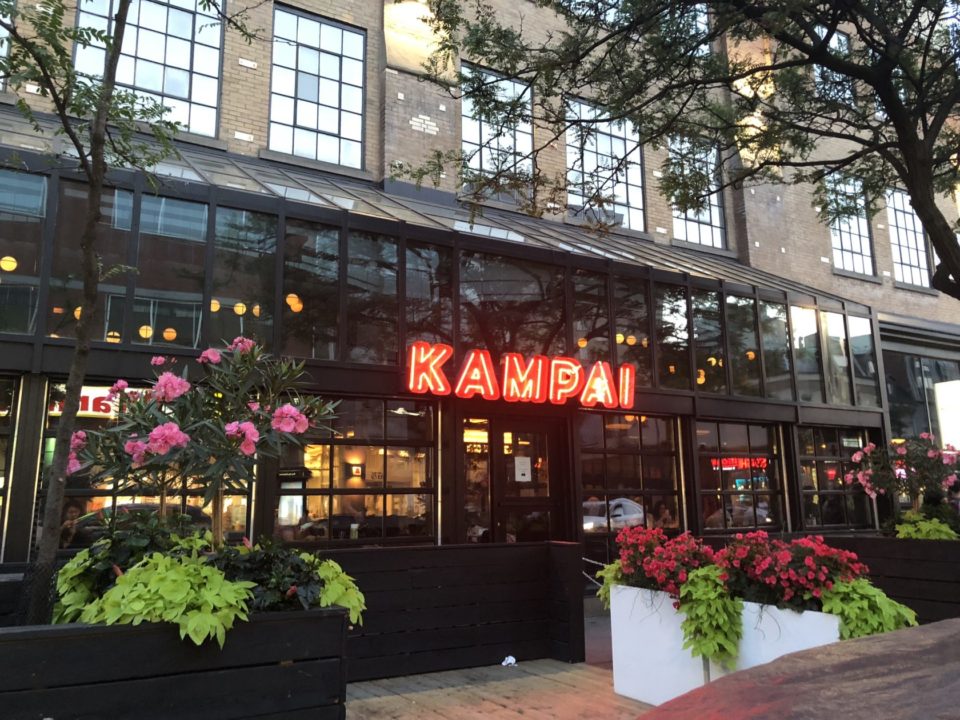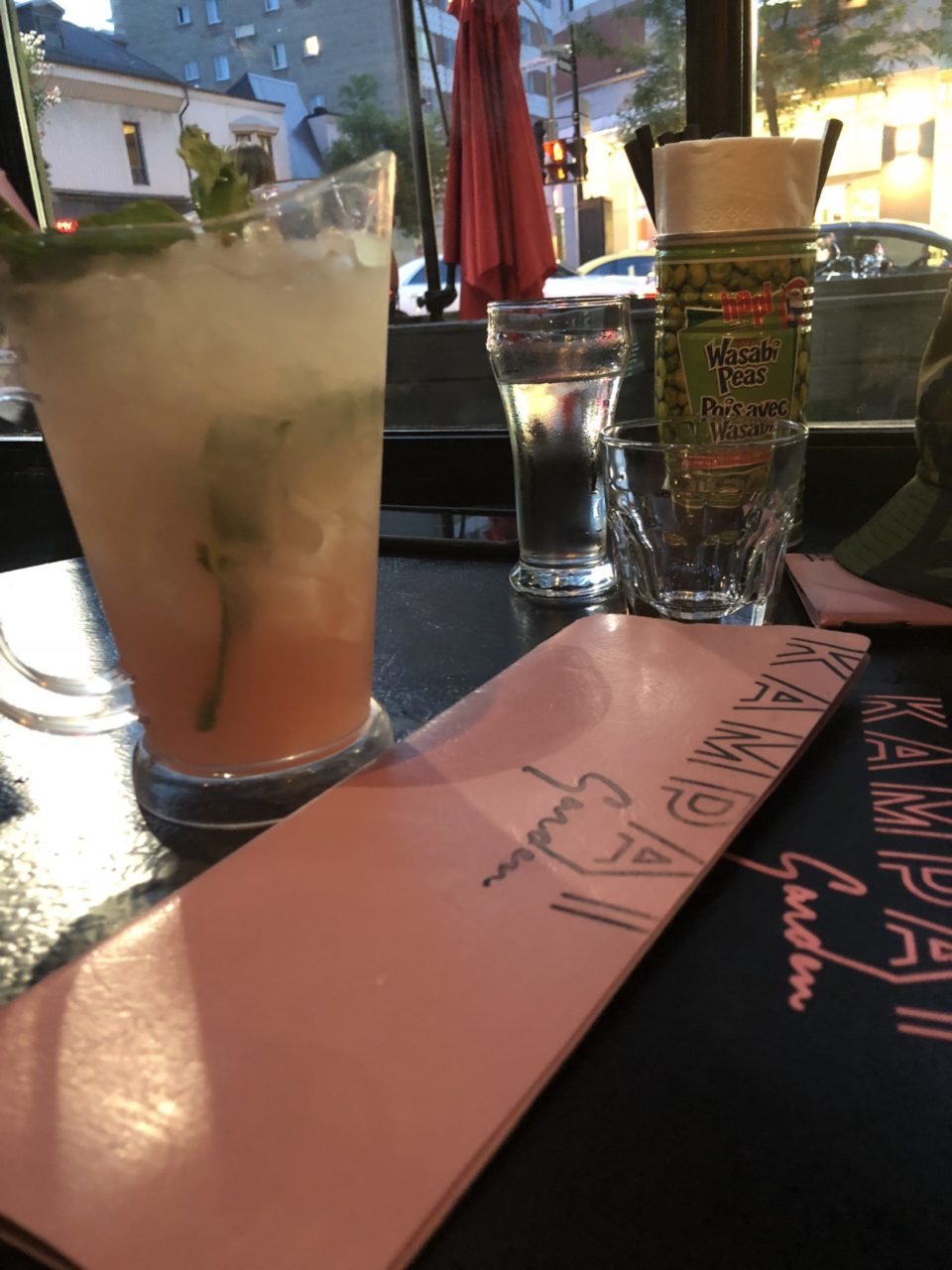 Kampai Garden had a very Talde-esque feel to it but with a tropical twist. The food was Asian-inspired and the decor felt like you were in a garden which was representative of the name. The trendy girly decor made it perfect for a girls night out and the tapas style dining meant we got to share a boat load of stuff! Bonus, it turns into a hip hop club after hours!
Jelly Fish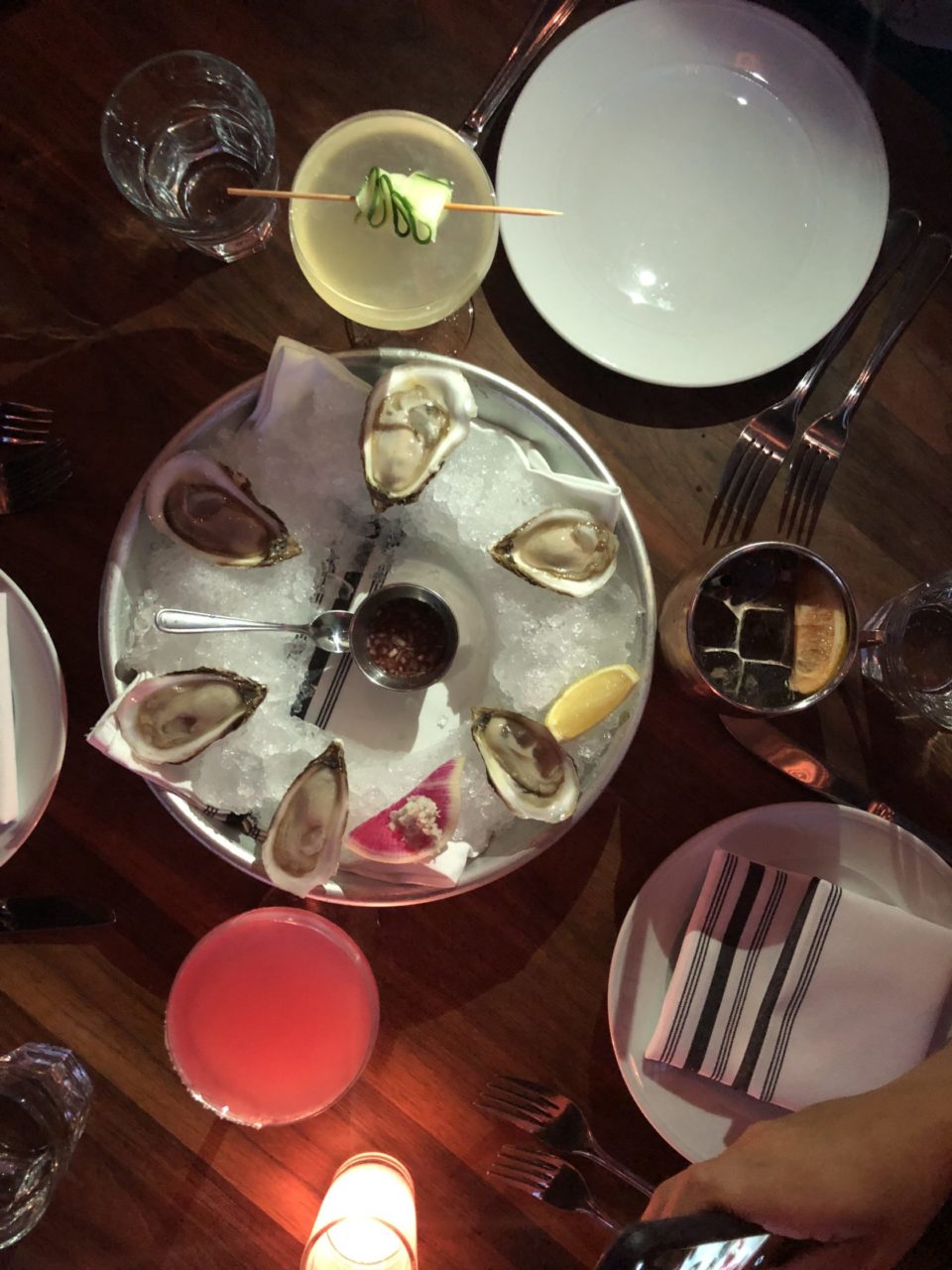 Jelly Fish was a romantic yet sexy, upscale dining experience. As the name implies, they serve fresh fish. The oysters melted in your mouth like butter and were some of the best we had ever tasted, we didn't even need the toppings! The cocktails were delicious yet still packed a punch. We definitely recommend this place!
Philinos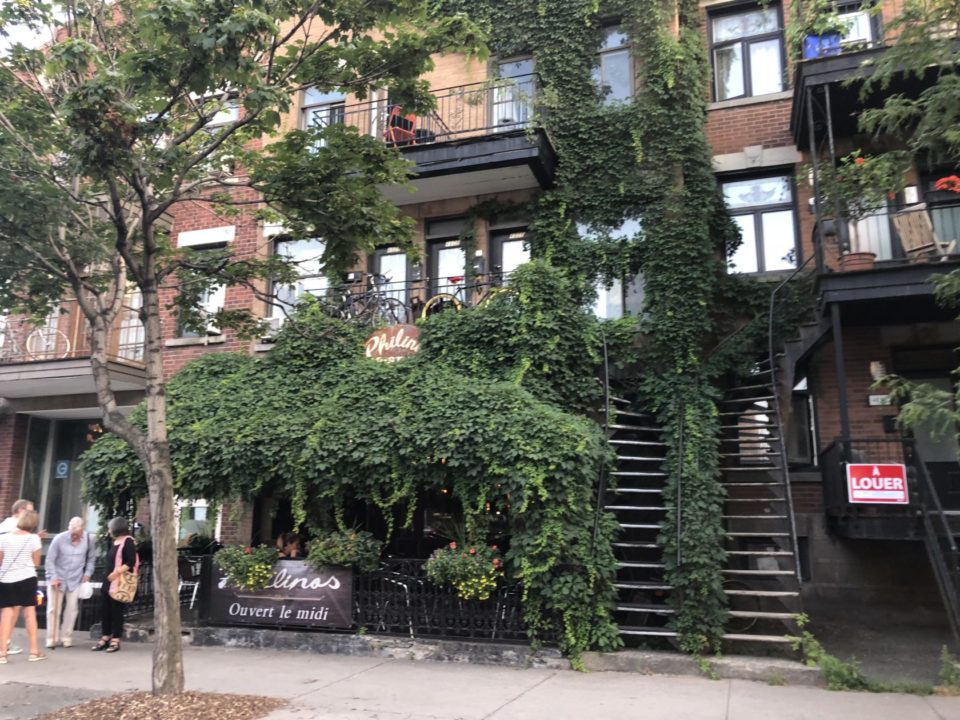 Philino's was a delicious taste of Greek / Mediterranean food!  We split a bottle of amazing white wine, indulged in fresh made hummus, lamb chops, and the freshest fish! The outdoor seating felt like we were having dinner in a garden!
Schwartz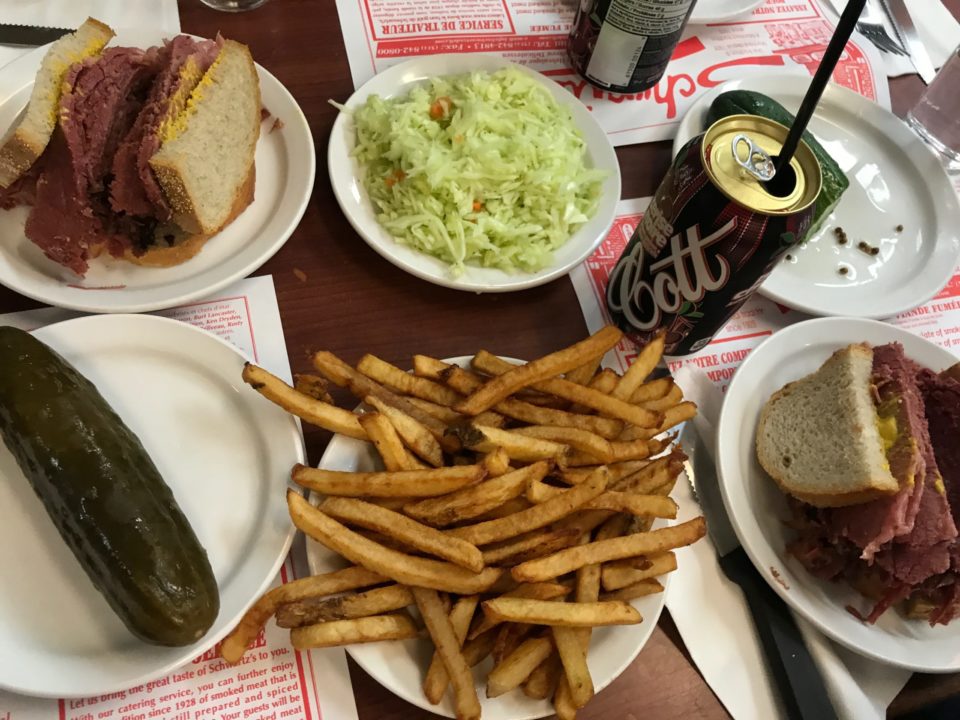 Remember when we mentioned smoked meat sandwiches above? Yup, Schwartz is the place to get them! They are classic! We had to wait in line to grab lunch but every minute was worth it! Pile on the mustard, the pickles, and top it off with a cherry cola.
Hippi Poutine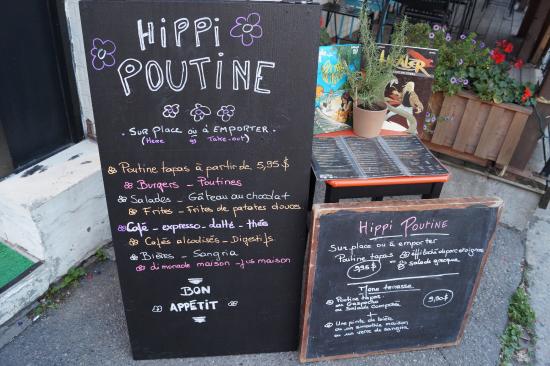 We split a bowl of poutine, a pitcher of Red Sangria, sat outside on a Friday afternoon in perfect weather and people watched! Doesn't get much better than that. 'Nuff said!
Cafe Martin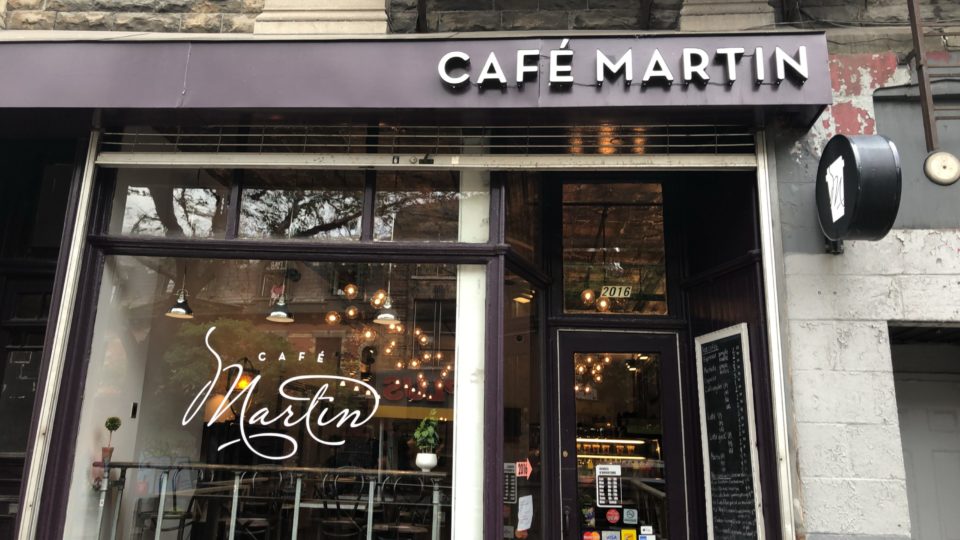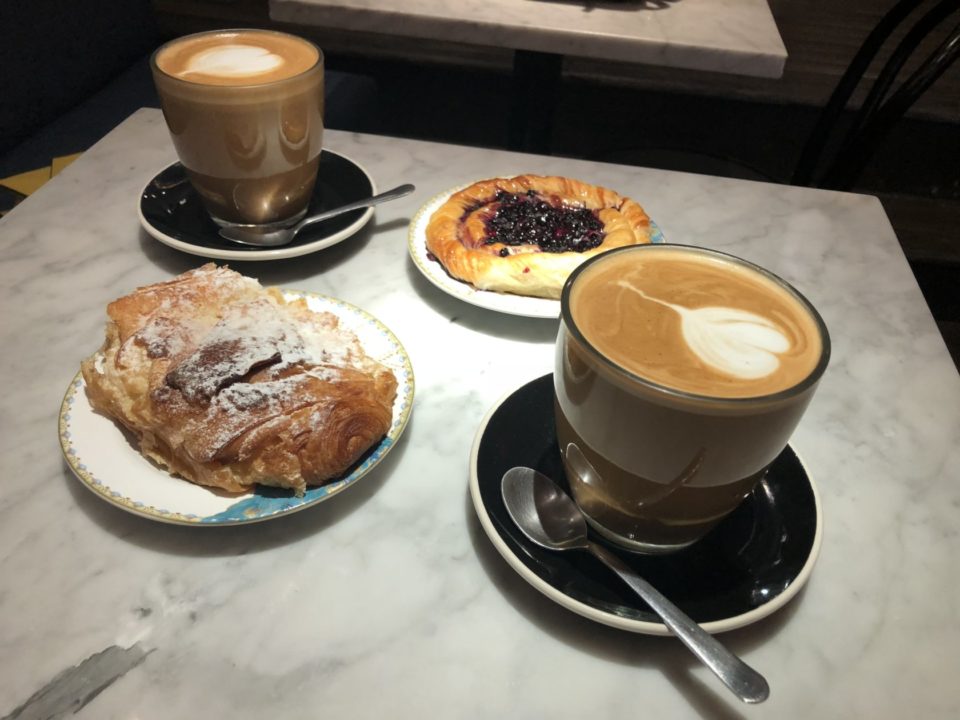 These were legit some of the best pastries and coffee I've ever tasted! Not to mention the decor was beautiful and made for some Instagram worthy pictures! If you're looking for a cute coffee shop that meets all your needs, this is the one. We had the almond and chocolate croissant, blueberry danish, and salted caramel lattes.
The Orange Julep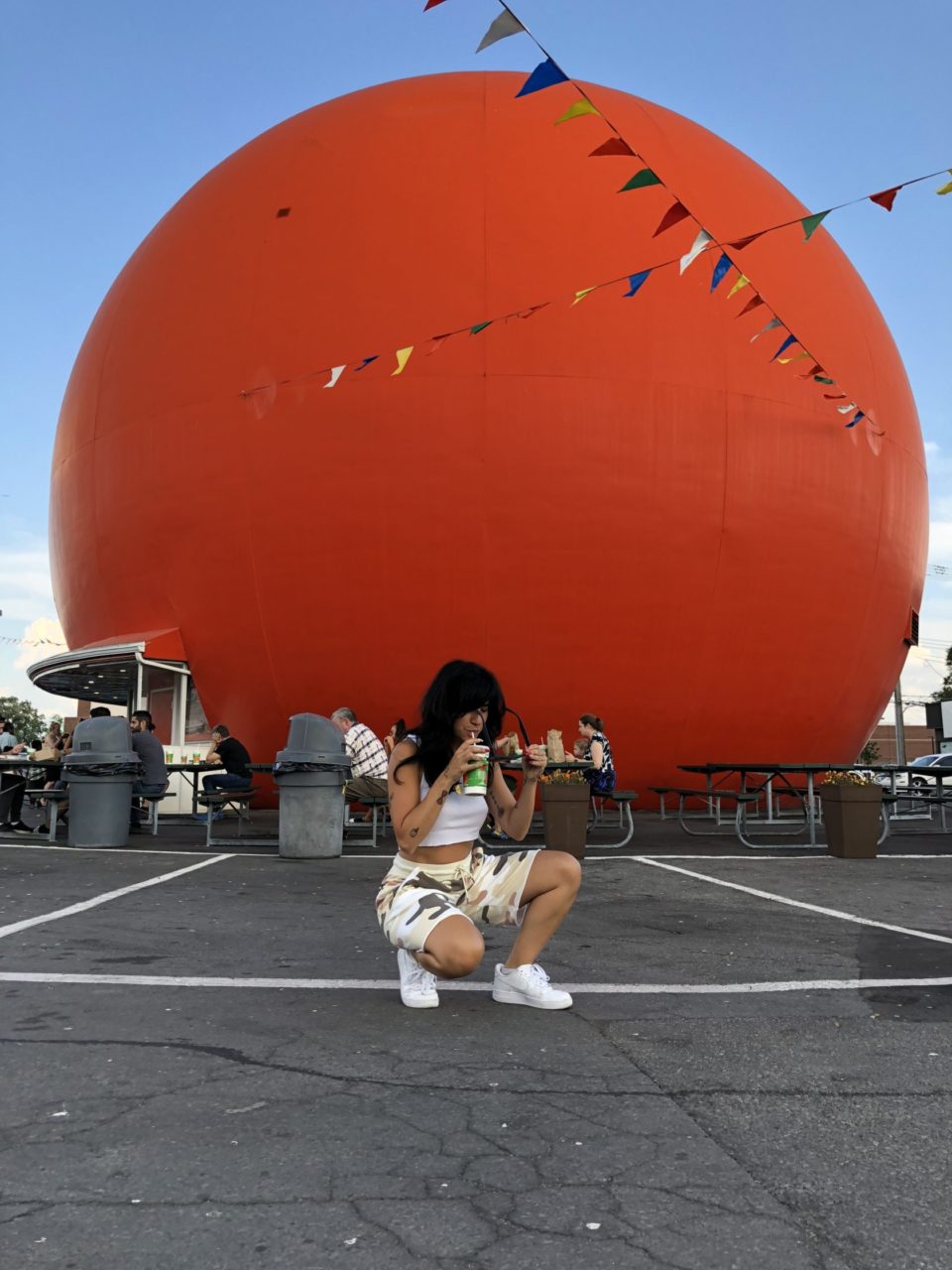 Think of the Orange Julep like Dairy Queen but 10x better. The burgers and hot dogs are cooked to perfection! They also serve a beverage called "The Orange Julep," which is a secret family recipe. It tastes delicious and people bought it by the half gallon!
Our stay in Montreal was unfortunately not long enough to be able to do everything! However, here are 5 more places to visit that were recommended to us by some of the locals.
Beauties for brunch
Chez Simone for wine
Kem Coba for ice cream
Patati Patata for poutine
Arthur's for brunch
---
Nightlife
As far as nightlife goes, Montreal's legal drinking age is 18! So the club and bar scene can really vary. Here were some of the best ones we went to.
Karma Sutra – strip club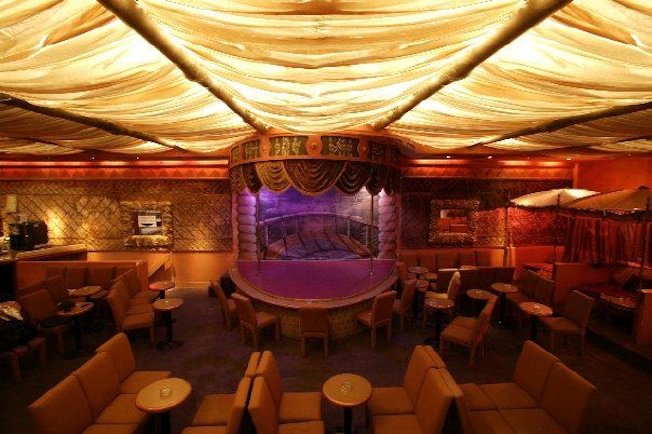 Montreal is known for its strip clubs. People always plan bachelor parties here for this reason! There are certain laws that allow for saucier performances. Personally, my go-to is Karma Sutra and without too much detail, I've spent great nights here.  It's like a speakeasy and the women are top notch. We all fell in love with a girl who looked like Rihanna! She Barre and Wanda's are also good options.
The Cold Room Speakeasy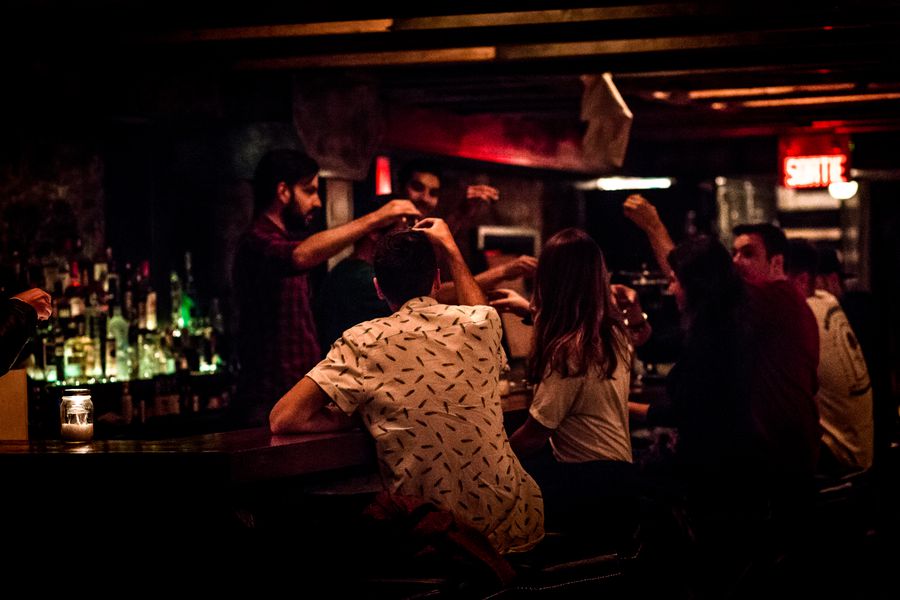 The Cold Room was easily the coolest speakeasy we went to. It was in a secret location underground and we had to wait a half hour to get in. Once we did, we were led down the stairs of what looked like an empty factory stairway and into a dimly lit bar! The cocktails were top notch mixology type cocktails. Think of it as if Archer and Cellar 335 had a baby.
La Rouge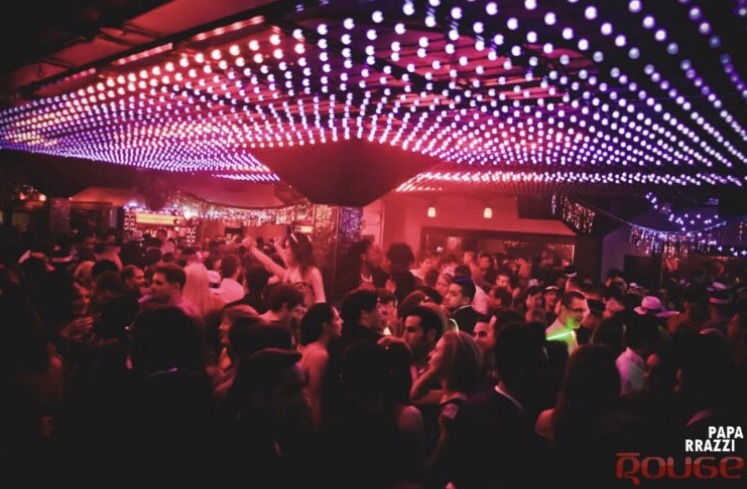 La Rouge played hip hop and Top 40, but also had a very young crowd. It was formerly call Angels and was where Lynn partied in her early 20's. It was young, fun and hip.
FlyJin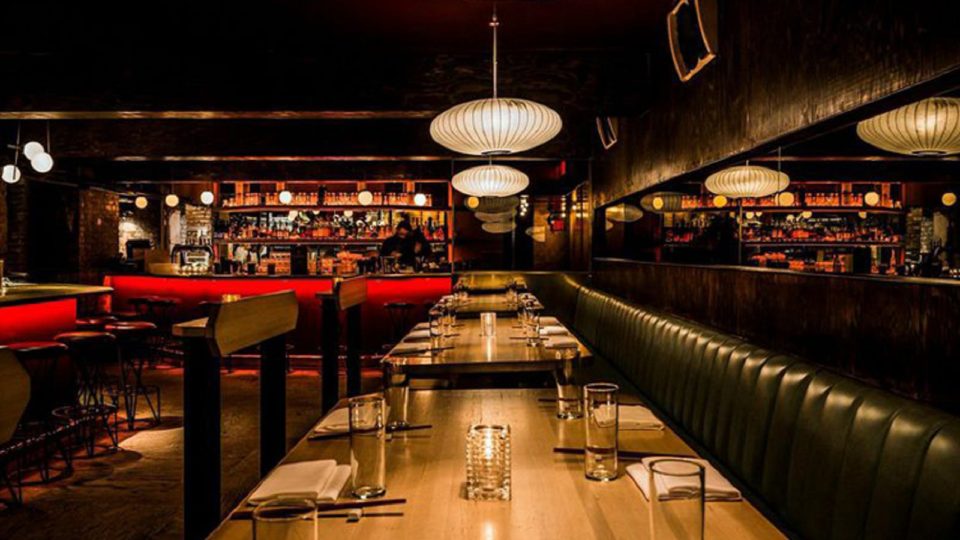 Flyjin was a super chic place. Sexy people, sexy music, and sexy decor. We went on a Saturday night and the vibe was right. This was another hot place underground but the walls on the way down were lined with graffiti and street art.  A must to meet people and be seen. 
Are rooftops more of your vibe? Here are some pretty rad rooftops we didn't make it to but are worth a visit.
Terrasse Nelligan Rooftop
Terrasses Bonsecours
Nacarat MTL
---
Attractions
While we love nightlife, we love day stuff too! For attractions, we biked through Old Montreal. However, walking around is a must! View the historic Church Basilica and all the other architecture.  It's stunning and feels like a lil block in Europe with great coffee shops. So if you're into history and architecture, you'll learn a lot about that.  We were there when France won the world cup and the energy was crazy!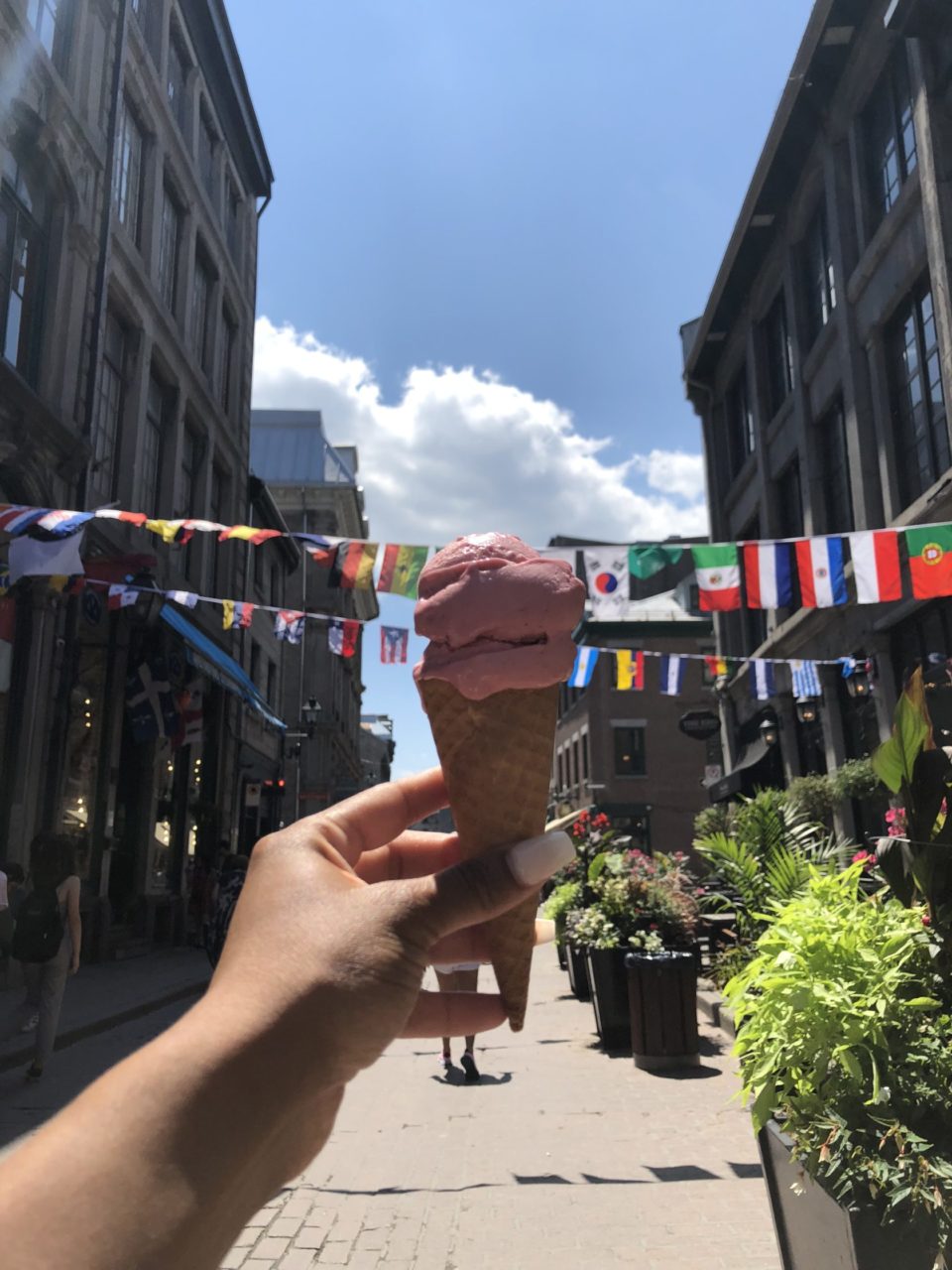 We also did a lot of shopping! There was the Market on St Catherine as well as St Laurent. Montreal had some of the best street wear, vintage shops, and army surpluses around!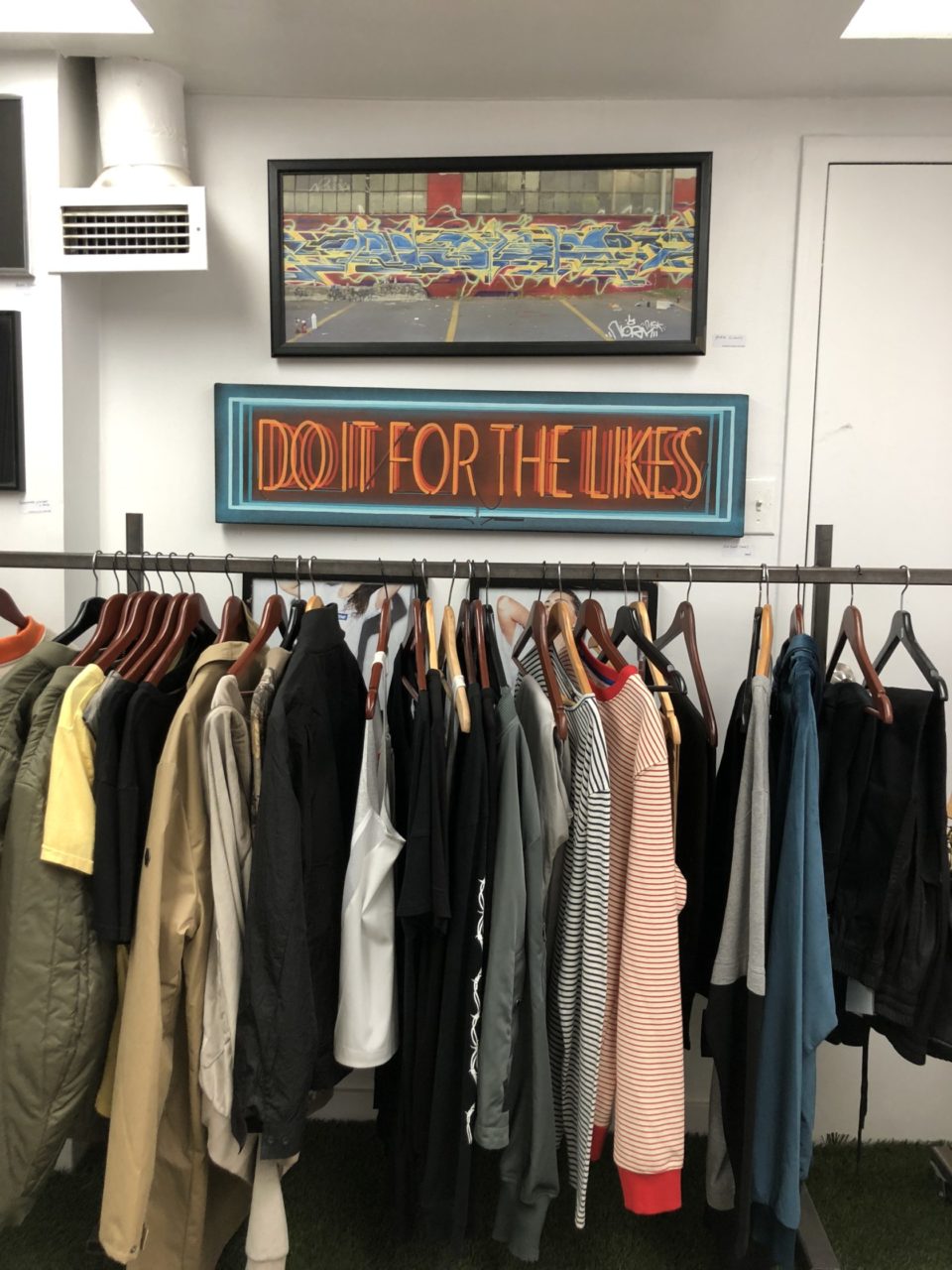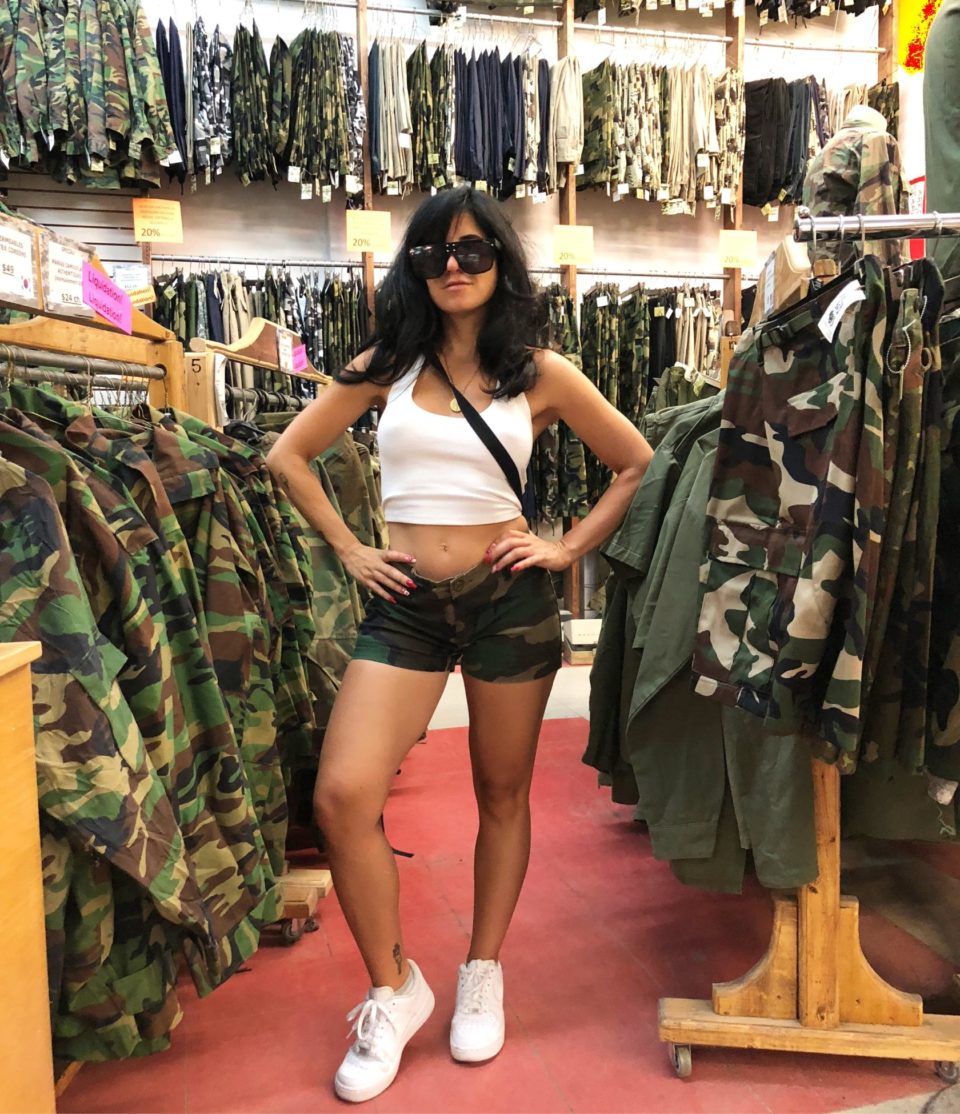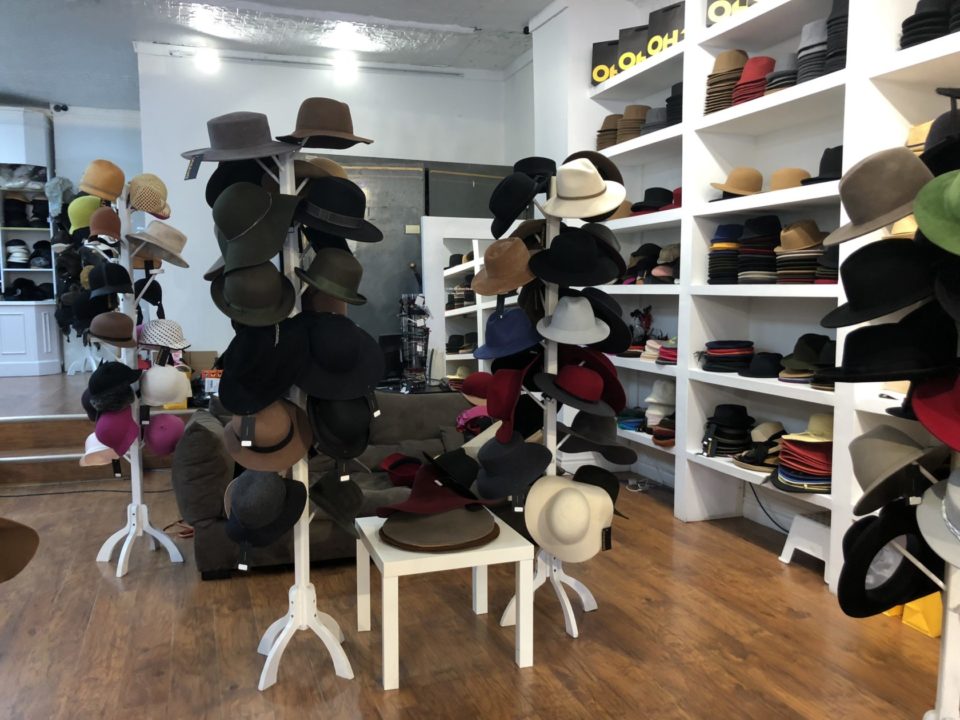 On Sundays, check out the Tam Tams. The Tam Tams is basically just a big hippie drum party in the middle of the park. Also hike up Mount Royale! While on the hike, everyone's smoking joints and the view at the top is spectacular! It's a nice escape in the city!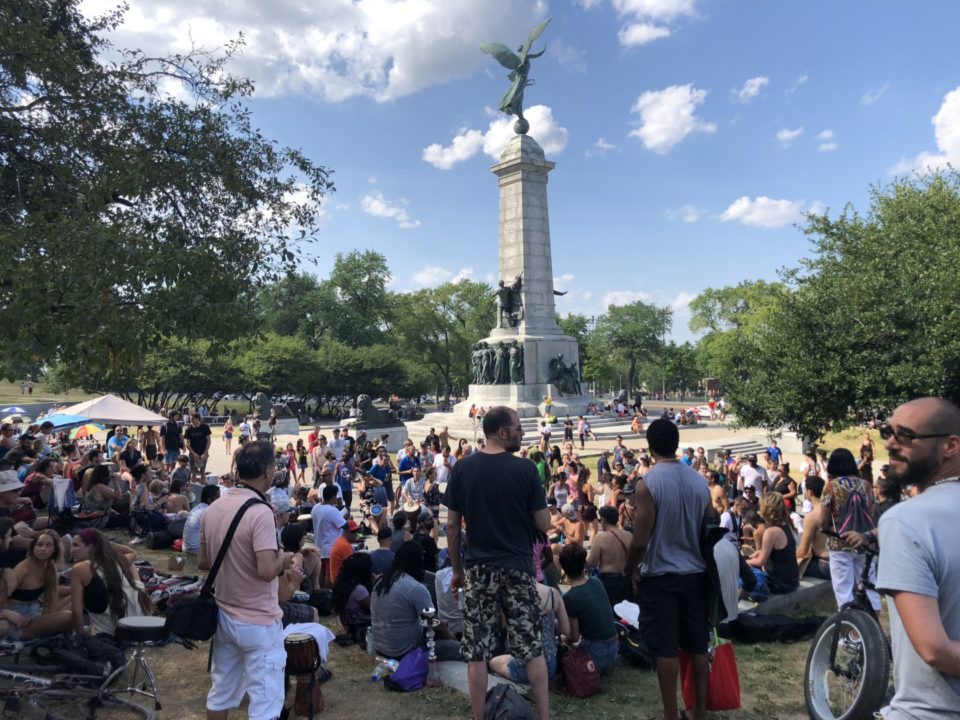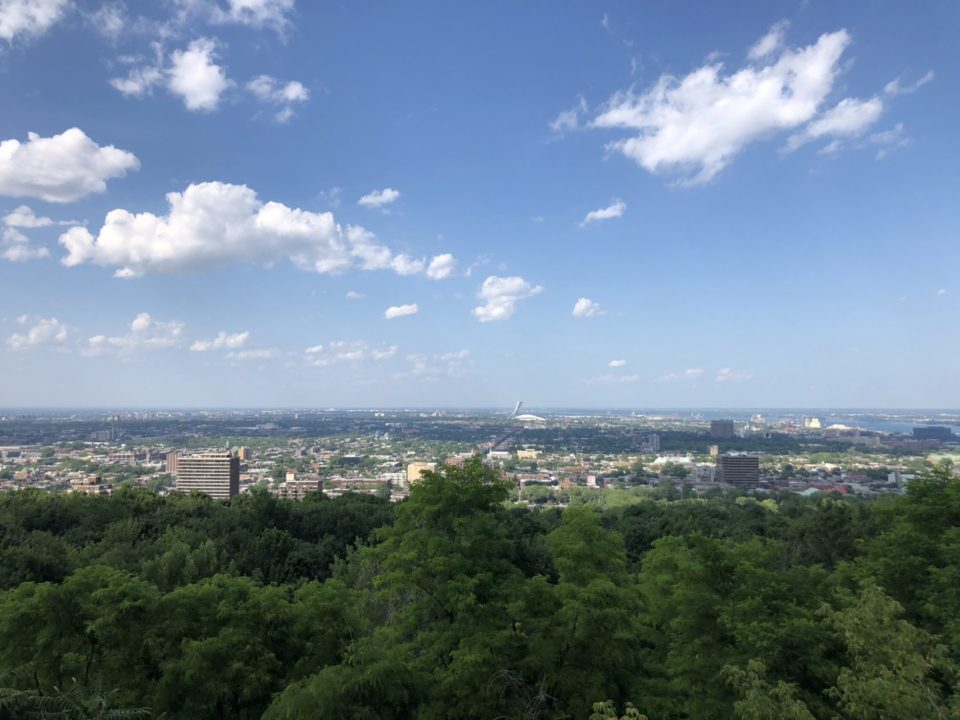 Another fun thing to do is to go mural hopping. Similar to Jersey City, there's a mural program in Montreal. Street art is a big scene and makes for great Insta photos. If you like to gamble go to the casino, there's also a horse track.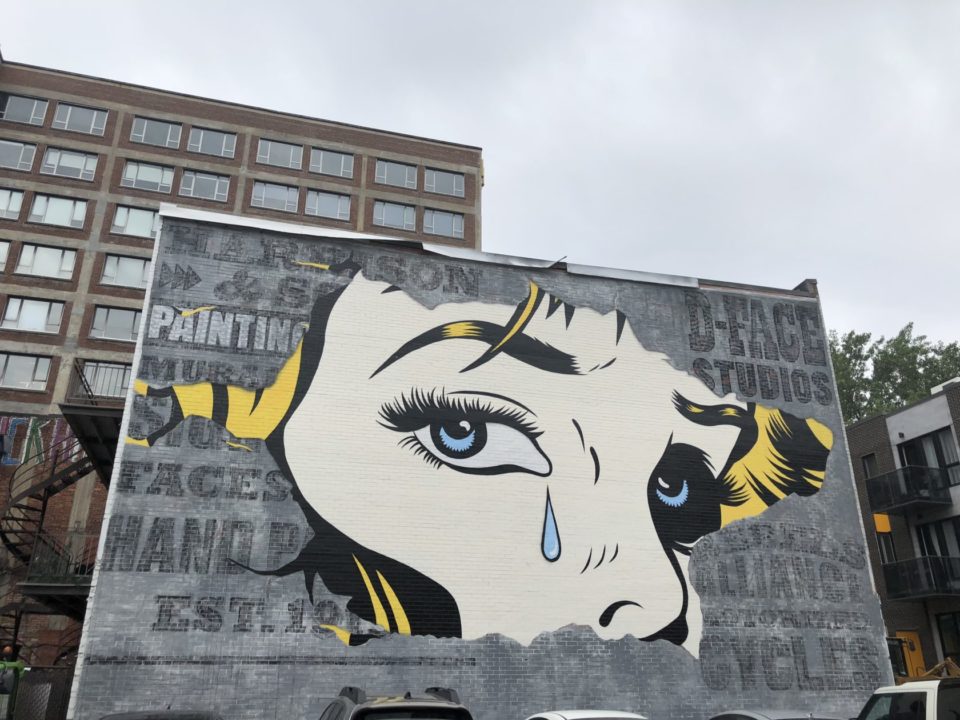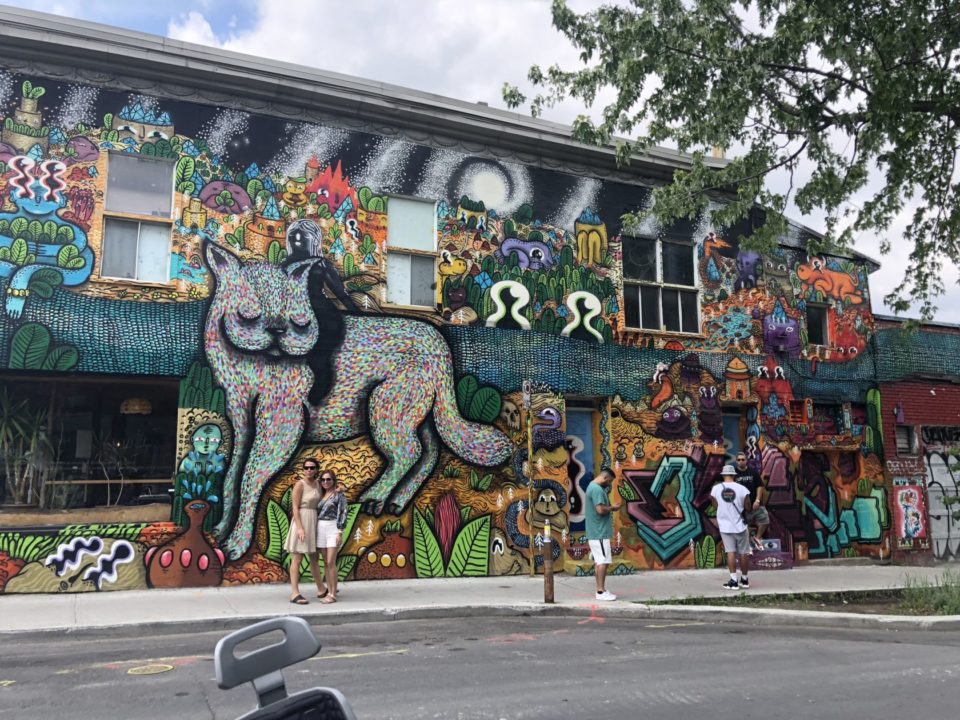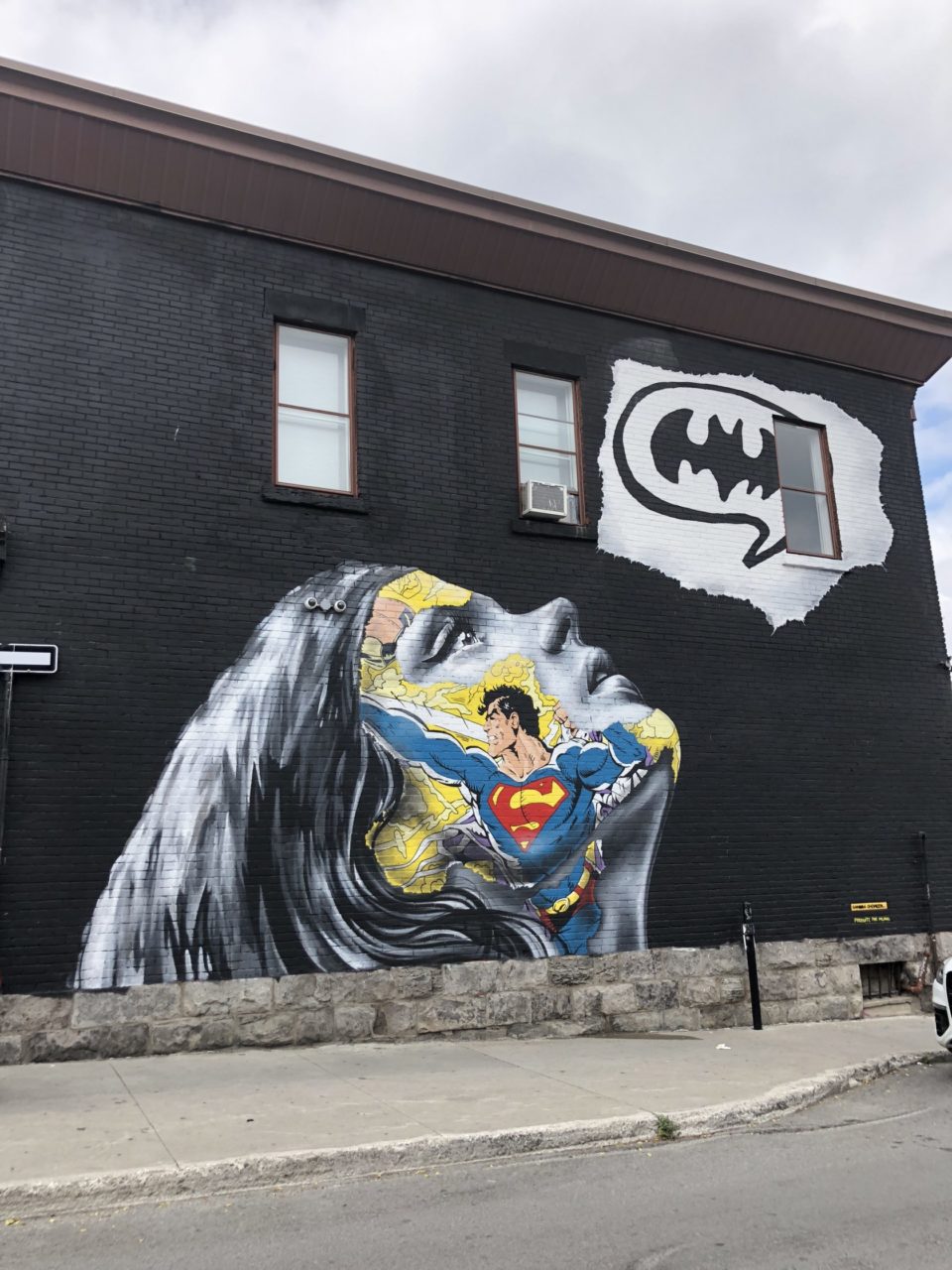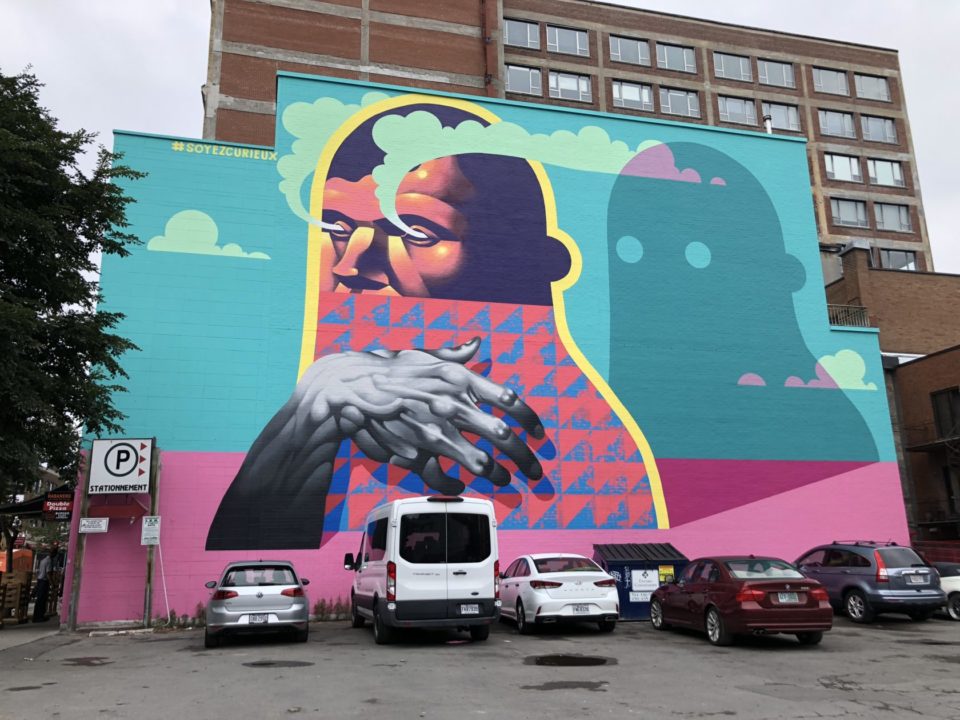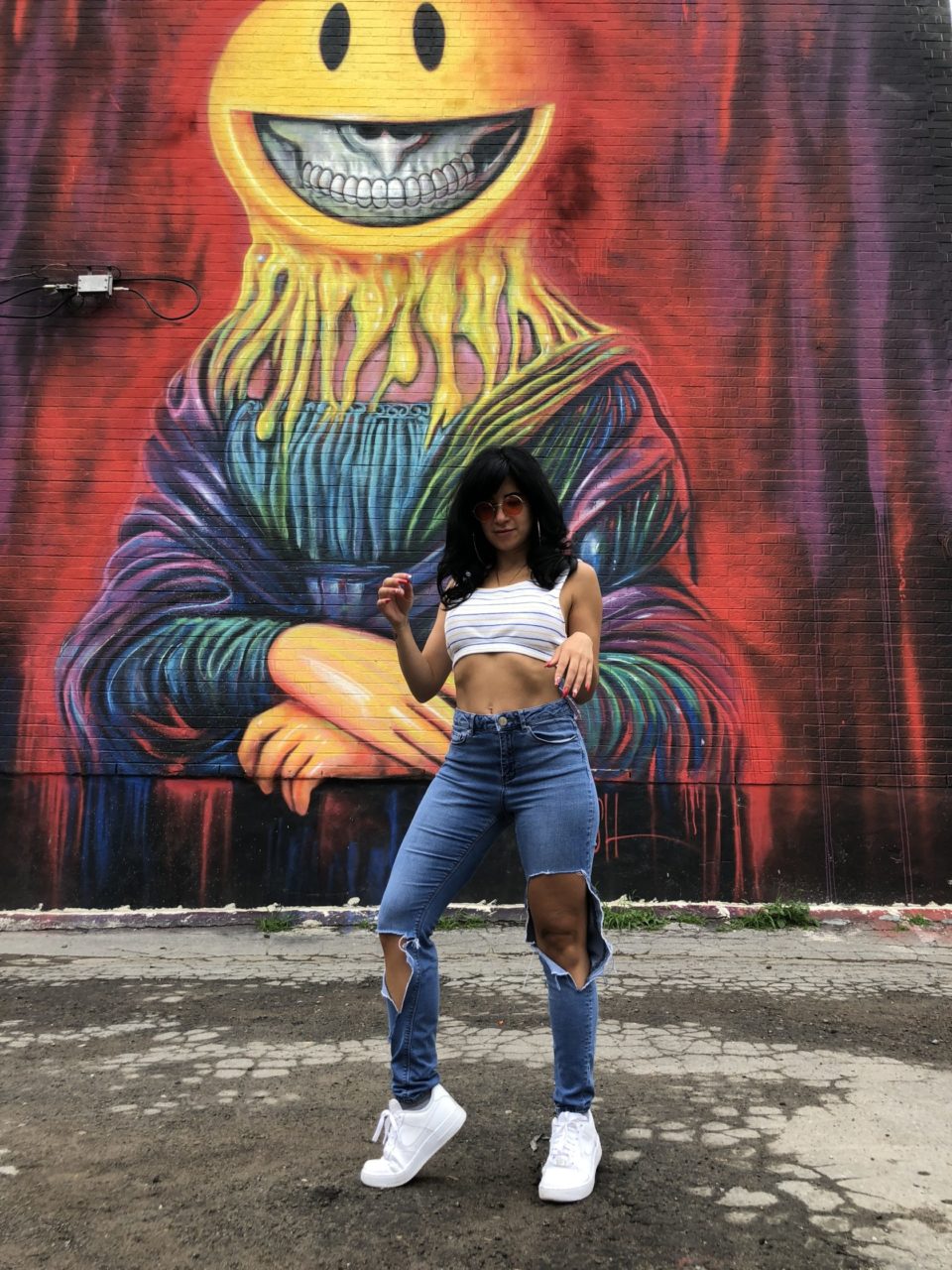 From street art to amazing shops to some of the hottest underground clubs Montreal was good for our souls and for our IGs. The shopping, streetwear, and vintage shops were some of the best you'll find. The culture in MTL is top notch and everyone's connected we even made a friend! If you're plotting your next weekend getaway, put Montreal on your list.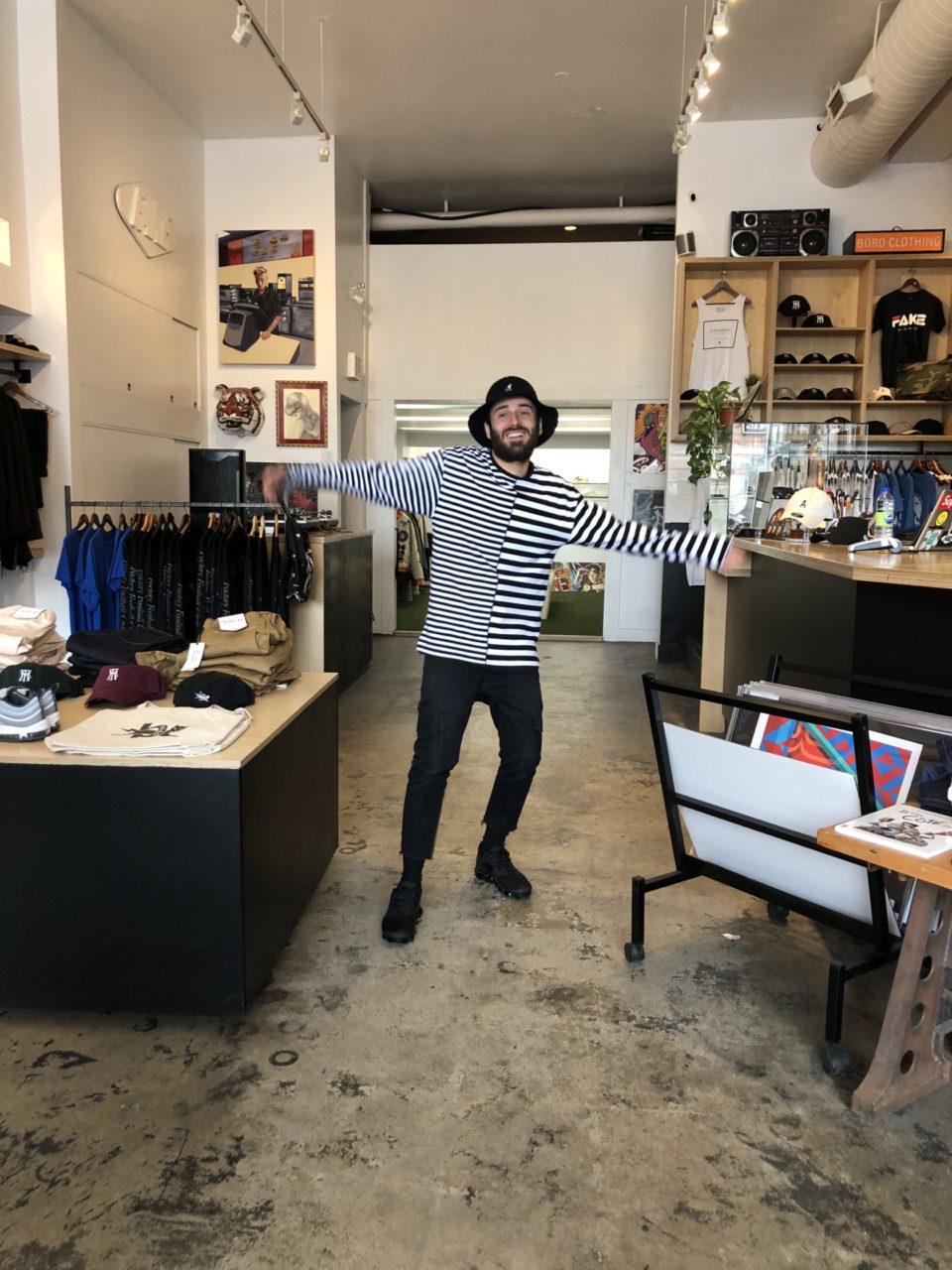 Until our next vacation!