Take advantage of the warmer weather and go on a little getaway to a city like Philly! If you're looking for a fun, gay bar to visit while you're out for the weekend, here are some of the best bars to check out in Philadelphia, PA.
Level Up Bar & Lounge
1330 Walnut St, Philadelphia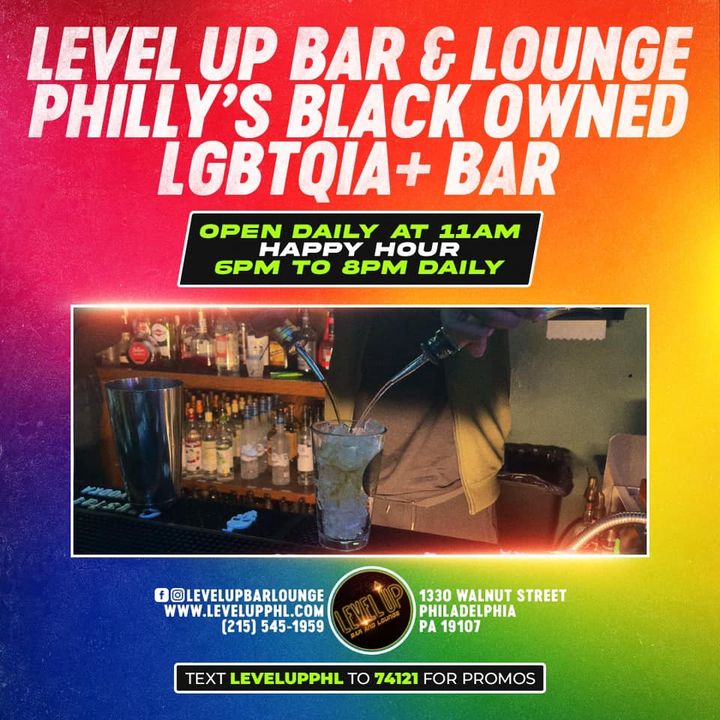 Level Up is a Black-owned LGBTQIA+ bar that hosts several fun events throughout the week like Twisted Tuesdays and Transfusionz Thursdays with drink specials, DJs, and hookah. Be sure to grab food from their daytime menu and snag a table outside!
Website: https://www.levelupphl.com/
Tabu Lounge
254 S 12th St, Philadelphia
Tabu is a sports bar and dance club known for their frequent performances, game nights, and rooftop deck seating. They also have to-go drinks available, if you want to continue the party at home.
Website: https://www.tabuphilly.com/
U Bar
1220 Locust St, Philadelphia
If you're looking for a chill spot to grab a quick lunch with friends, U Bar is a great choice. Stop by to try their Sriracha Deviled Eggs or snack on some Chicken Nachos while you enjoy a refreshing glass of beer.
Website: https://www.ubarphilly.com/
The Bike Stop
206 Quince St, Philadelphia
The Bike Stop is the oldest leather bar in Philadelphia, making this an absolute must-visit spot. If you're into dive bars, you'll feel right at home with the classic bar foods, good drinks, and casual vibe.