Today is International Holocaust Remembrance Day and in commemoration I wanted to share a really amazing story about my grandparents, who both survived the war. It's such an amazing story I really feel as though its something out of a book. A story about family, survival, strength and love.
I know what you're thinking, what does this have to do with Jersey City? It doesn't but it's about being human. It's about sharing these stories so they are never forgotten, so that history never repeats itself. It's about appreciating what we have in life and what really matters.
My grandparents Dov and Olga are no longer with us but they will forever live in my heart.
——
My grandfather Dov was born in Poland in a family of 7 brothers. When he was a teenager, there were rumors that Hitler was going to invade Poland. His oldest brother Abraham, was sent to Palestine in 1936 to study but ended up in Iran. My great grandmother gave my grandfather 2 diamonds and brought him across the border to Russia.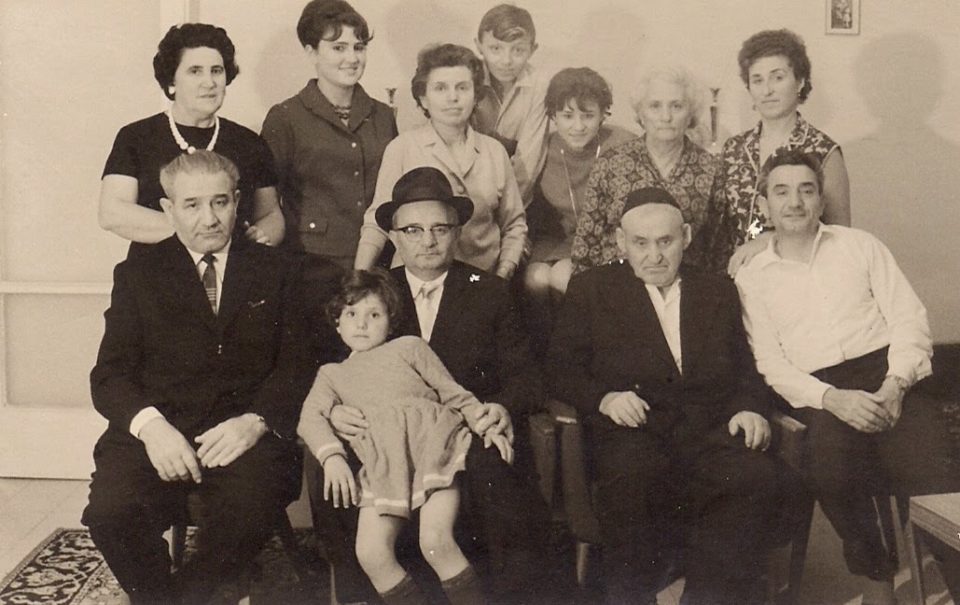 She essentially smuggled him into Russia across the border, and once he passed the border he was caught by the Russians. My grandfather didn't speak a word of Russian and didn't have papers to go into Russia. They sentenced him to 10 years of labor in a Russian Siberia labor camp. My grandfather rarely would talk about what went on in the labor camps so we don't really know but he did what he could to stay alive.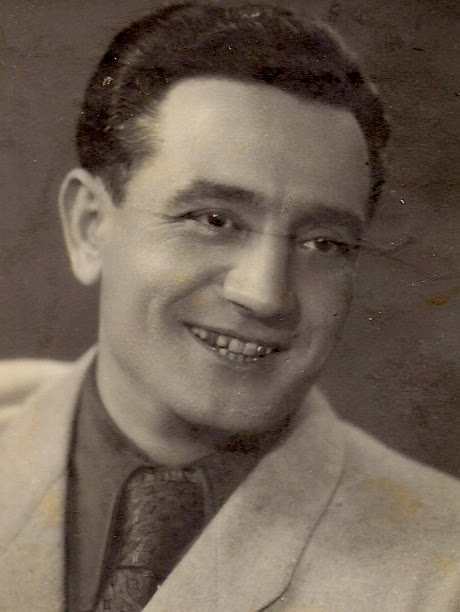 Five years later, when the war was over, he was freed from the camp. The first thing he wanted to find was what happened to his family that stayed in Poland.
There was many Jewish organizations at that time that were gathering information on who survived. There were no means of communication at that point, and people relied on these organizations for information.My grandfather found out his older brother was in Palestine and another brother was in Russia, who also survived.
The rest, his parents, his other brothers, uncles, cousins, 273 members of his family were taken to Auschwitz and didn't survive. They were killed by the Nazis. My grandfather was 25 years old when he found out. 
My grandfather knew a few details about how they were murdered, but he never wanted to talk about it. So we'll never really know.  Imagine at the age of 25, coming out of a labor camp and finding out your whole family is gone? I can't even imagine his pain.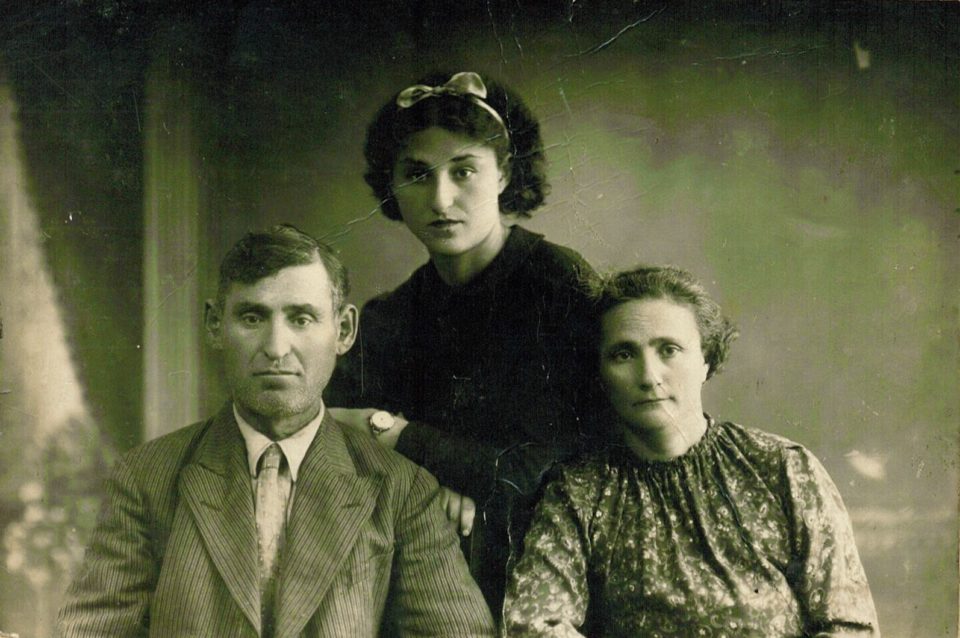 My grandmother Olga, was born in Kiev. She had a brother that was recruited by the Russian army in 1939. At that time it became unsafe for the Jews. My grandmother was 16, and they were a family of 5.

My great-grandfather managed to acquire a horse and a carriage, and they started to escape. They had no access to food and were starving. There were many like them going in a Conway to search for safety and food.
Every place they went to, there were bombings and many people died on their way. But my grandmother's family kept going, they did this for 3 years.
They moved around from place to place, slept in the carriage or underneath it.  One time their horse died, so my great-grandfather would go into the farms and steal other peoples horses. He did what he had to do to survive. 
During this whole time, they tried to hide that they were Jews. My grandmother was light skinned with green eyes. They did whatever they could to not get caught.
After 3 years of fleeing and barely surviving they arrived to Azarbidjan a muslim territory in Russia. People took them in with open arms and gave them food that they haven't seen in years. Fruits, vegetables, meats. They were so starving this was a god send to them.
My grandmothers family stayed there for a year and a half. Afterward, they heard rumors that people in the territory wanted to kidnap my grandmother because she was so pretty. My great-grandparents were worried, so they escaped in the middle of the night before anything would happen to her.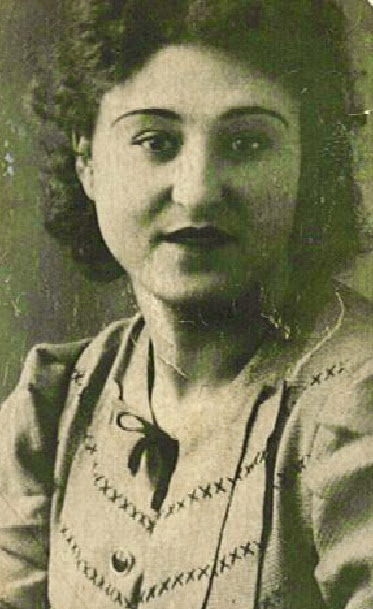 There were also rumors that the war would end soon.
They decided to travel back to Kiev to wait for their son who was still in the Russian army. Now remember, back then there were no phones, internet, email. Even sending mail was extremely hard. So they had no idea if their son was ok.
They arrived to Kiev and rented an apartment. In the apartment, there were two rooms. 4 of them were in one room and in the other room, they looked for a tenant to rent it out. My grandfather arrived to Kiev from Siberia and looked for a place to stay so he rented it from them. 
They had no idea he was Jewish and he had no idea they were Jewish. People didn't share their religion out of fear. And one day, my grandfather arrived home and thought he heard them speaking Yiddish. So he asked my great-grandmother what language they were speaking and she was scared and told him they were speaking Ukranian. But he didn't believe her. He started following her. One day, he caught them speaking in Yiddish. And he spoke to them in Yiddish and said, "Don't be scared, I am Jewish too." 
My grandmother fell in love with him.
After my grandfather found out that his brother was in Palestine, all he wanted to do was move there to be with him. It was very hard to travel there. My grandparents started a journey to Israel, but my great-grandparents didn't want to leave because they were waiting for their son.
My grandparents went on this journey with their one year old. Her name was Chava.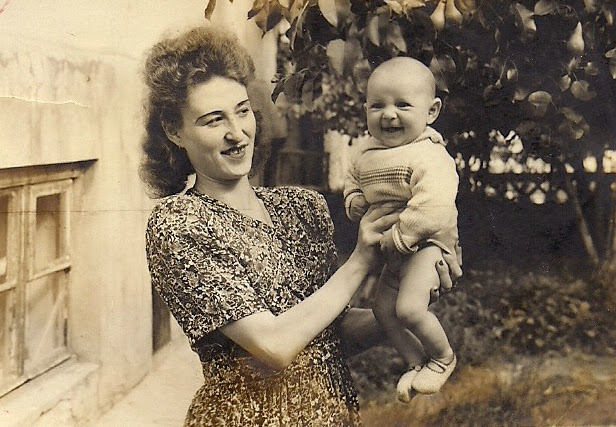 Their first stop – Lvov. People told them it would be easier to get to Israel from there. They would be able to get fake papers there so they can continue to Palestine.
When they arrived there, it was January and it was very cold. My grandfather saved the diamonds all these years that his mother gave him, it was all they had. When they arrived to Russia, he put my grandmother in a hotel and went to look for someone who would buy the diamonds. He went to a pawn shop, but the Russian suspected that my grandfather was Jewish and called the police. The police arrested him, they didn't believe the diamonds were his. 
He told them he was with a child and wife. The police came to the hotel and found the fake papers to go to Israel. They took the diamonds and my grandfather was sent to jail. My grandmother stayed with the child, and the child got sick with pneumonia.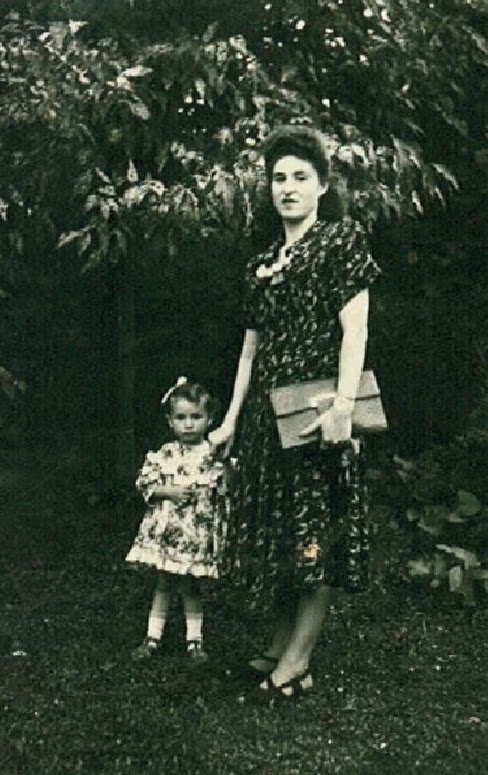 She went to the post office to send a telegram to her grandparents. 
My great-grandmother got two telegrams on the same day – a letter from the army notifying her son was killed, and a telegram from my grandmother notifying her she is alone with a sick child and that her husband is in jail.
My great grandmother was devastated. They had no choice and took everything they had to travel to where my grandmother was staying. 
When they arrived to Lvov, they found that the child was sick and so was my grandmother. They both had pneumonia. My grandmother lost consciousness. During this time, the child died. When my grandmother regained consciousness, she found out the baby died. My grandfather was in jail and didn't know this happened.
He was released from jail and came home, and they stayed in Lvov and my mom was born.
Then in Poland, there was a change in the government and they let the Polish come back to Poland. My grandfather decided to go to Poland in hopes from there, he would make it to Israel. 
In 1957, they finally received papers to go to Israel. My grandmother gave birth to my uncle and aunt and the rest is history.
Never Forget.