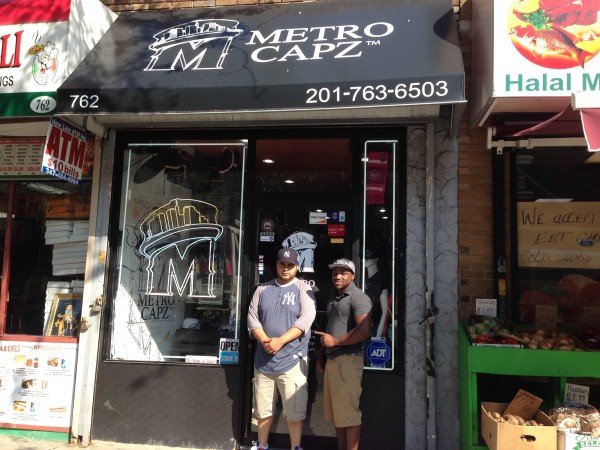 I have a hat fetish. There,  you guys all know my deep dark secret now. I have a collection of hats; a shit ton of styles, from fedora's to baseball hats, to vintage works of art, you name it I have it. Back in the day I used to hide under hats, without one I actually felt naked…So when Metro Capz invited me to come check out their shop I didn't hesitate for a second.  I walked into the store and I swear there was a soundtrack playing as if I just entered heaven (you know what I am talking about right?!). When I started talking to Kendrick and Javier I knew I needed to know their story, hang out and try shit on. My perfect afternoon.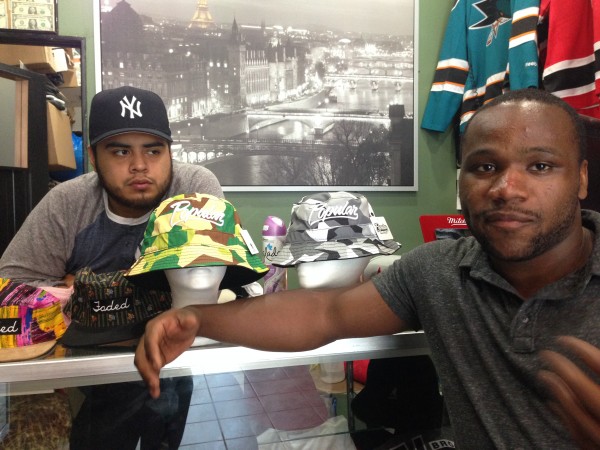 What are your names? Kendrick and Javier
Can you tell me how Metro Capz started? (Kendrick) We went to high school together. Dickinson high, here in Jersey City. We both were into shopping…we would go to local spots together and after we graduated…He worked for his family's small business and I went to college for business so I thought it was time for us to come up with an idea of something to do on our own…. so we thought why not hats?  Hats are the easiest thing to sell! That's how Metro Capz came about.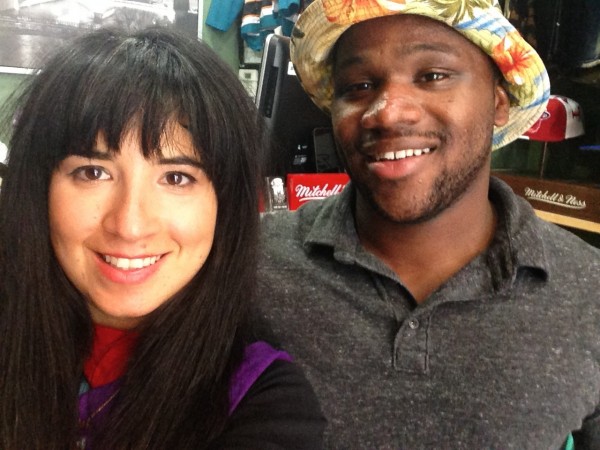 What about the name Metro Capz? We live in Jersey City and its a metropolitan area so we wanted to create something around that concept.
How long has the store been open? 2 years
Can you tell me about the hats you sell? (Javier) At first we started the team hats as far as NBA, NFL…then we got into street wear like the 5 Panels, bucket hats and all of that. Which really helps us be us…Instead of selling what people wanted, we decided to sell things that we believed was the hottest thing out. People come here, they trust us… When someone comes in to shop here now, they will just ask us to pick out a hat for them…As opposed to when we first opened. Now they wear whatever we give them!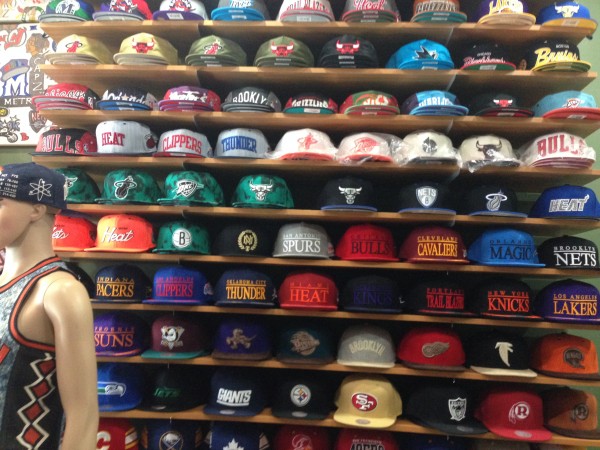 (Kendrick) What we try to do here is…. there are alot of stores that do what we do but they don't replicate our model because as you see most of our  stuff is personable, has a story. We wanted a platform where the gear you get is exclusive and innovative, things you won't find at the big box store.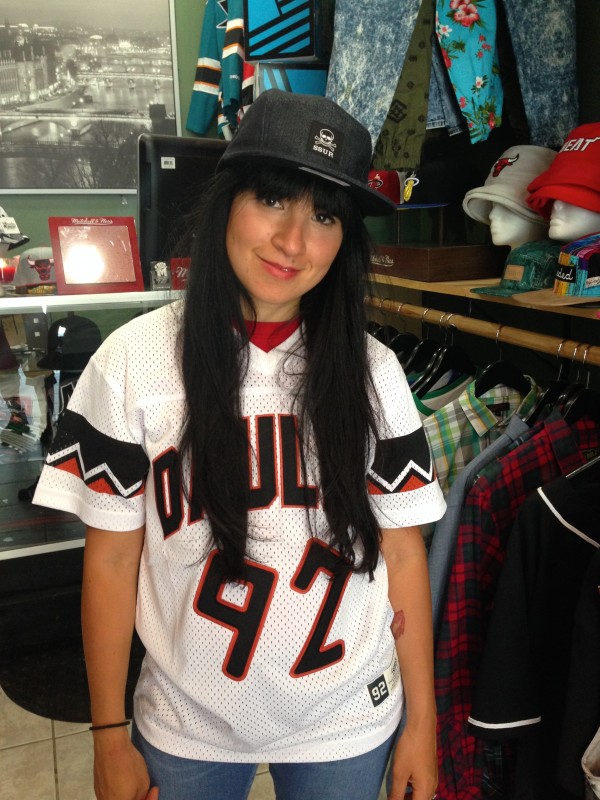 (Javier) People who shop here feel pride by supporting us…because they know us, we are a local business. They also get mad sometimes when they go to the big stores and seeing that they are filled with generic gear.
Do you sell any local designer hats? This is actually local… "Faded". They started in Jersey City.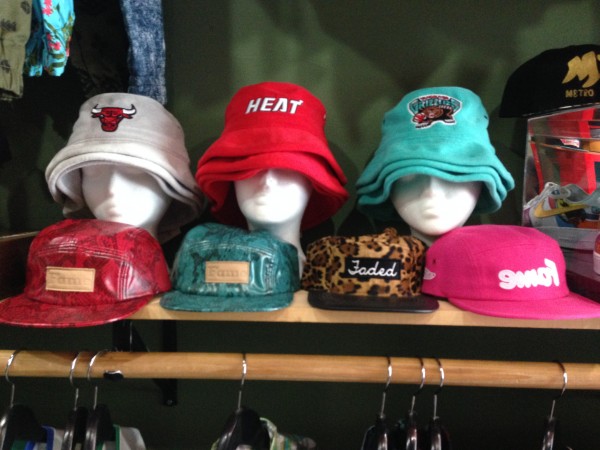 Can you tell me about your custom embroidery business? (Kendrick) That came from us getting familiar with the license side of products to us wanting to step onto the manufacturing side so we thought embroidery would be the perfect start and sure enough….5 months later we are doing 300 hats a month.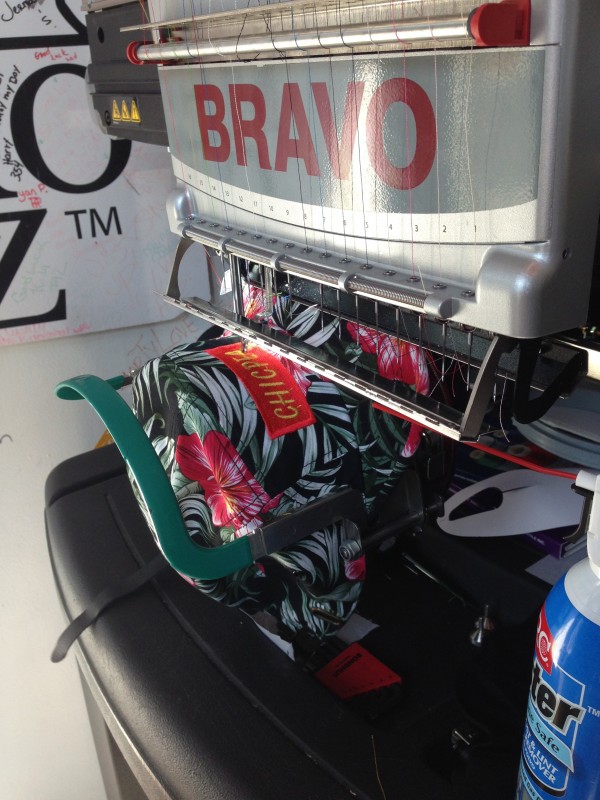 (Javier) We have two types of customers, one that just buys one hat and wants to add their name on the hat and we have customers that sell their own hats so they come here to get their hats made and then they sell them. We give it to them at a wholesale price so they can sell it at their retail price.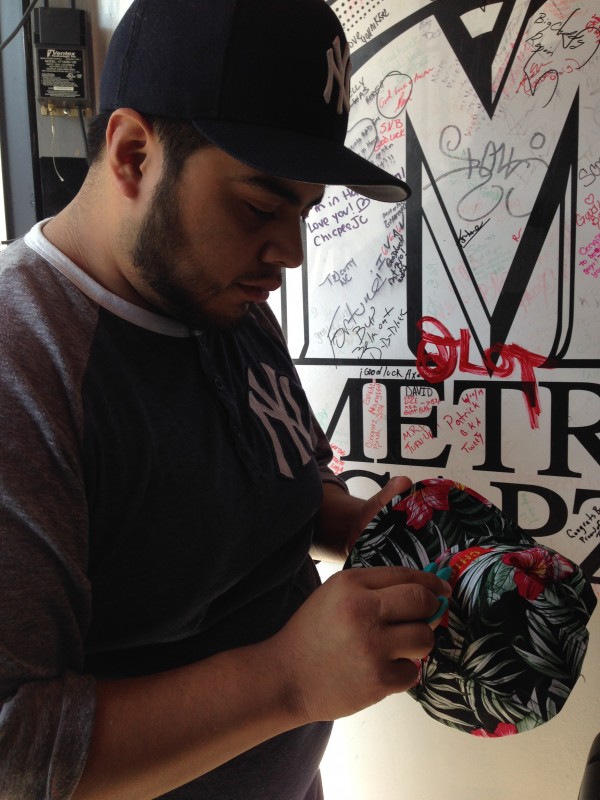 Do you have plans to make your own hats? (Javier) We do if we would have more time! (Kendrick) Going forward, the long term plan would be to have our own line and sell our own products. Right now we have to stick to what we got…
Are you both from Jersey City? (Kendrick) Born and raised. (Javier) I was born in NYC and moved to Jersey City.
What are your favorite hangout spots? The store. (Kendrick) We like Shalamary its an italian deli. We like to do things local in this area… Downtown I like to go to Fire & Oak, or the Starbucks on the water.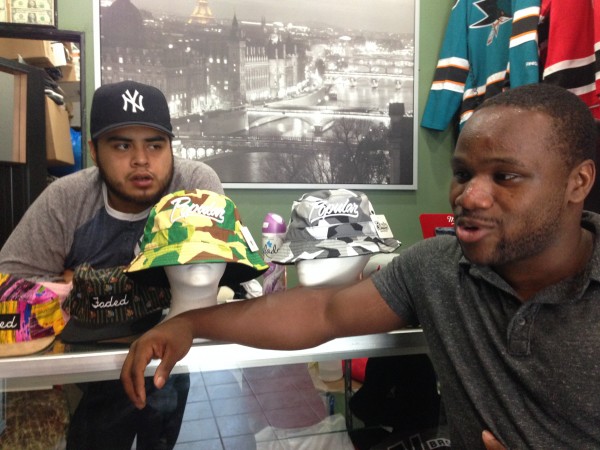 Anything else you would want people to know? Its personable here, we are on a first name basis with our customers and it's not about the next sale, its about creating the experience. Whether you want a hat to go on a date, or a hat to go to a Giants game. That's what we want our customers to know.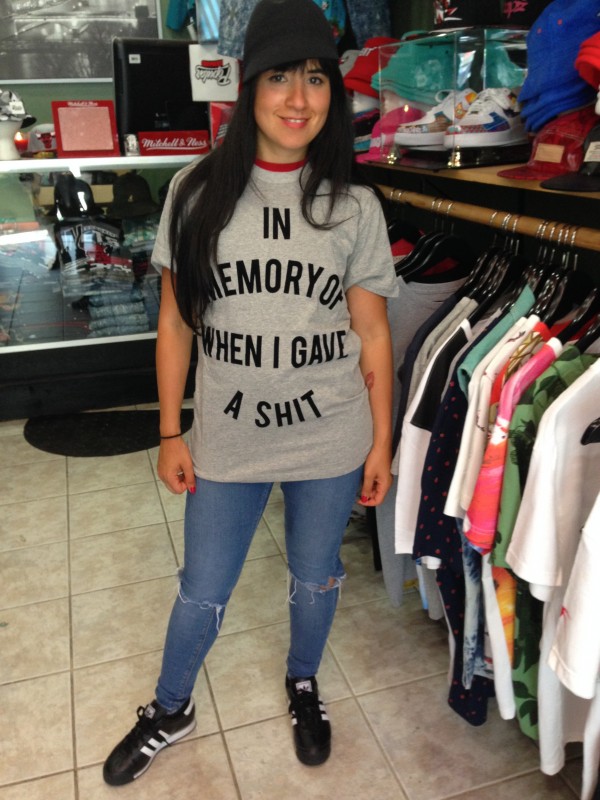 Are you sports fans? (Javier) Avid sports fans!
What's with all the bottles of Moet? Moet is our choice of drink. We aim big! There is a total of 13 bottles and each bottle represents a moment in our time at the store to celebrate, from birthdays to when we made our first profit and another bottle after we remodeled the place after only being here for 8 months.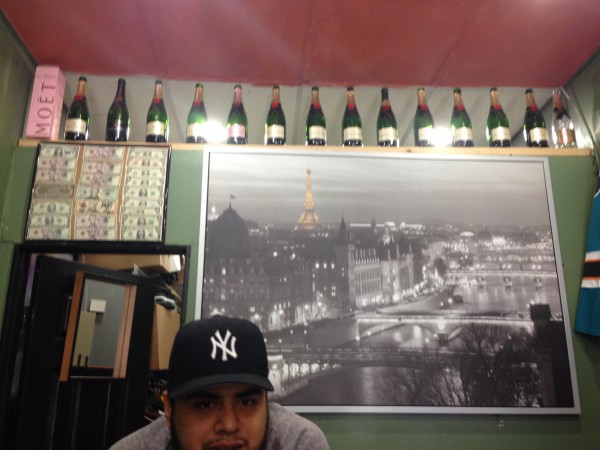 Poppin bottles! love it. When we first opened in October, in November hurricane Sandy happened and we were able to bounce back from that. Most importantly when we started out we didn't have much… When we first opened we had closet shelves because we literally couldn't afford to have any decor. (Javier) We invested more in product than we did in makeup…. When we got the store, the walls were terrible and now when people walk in they walk in with a smile. People are proud shopping here.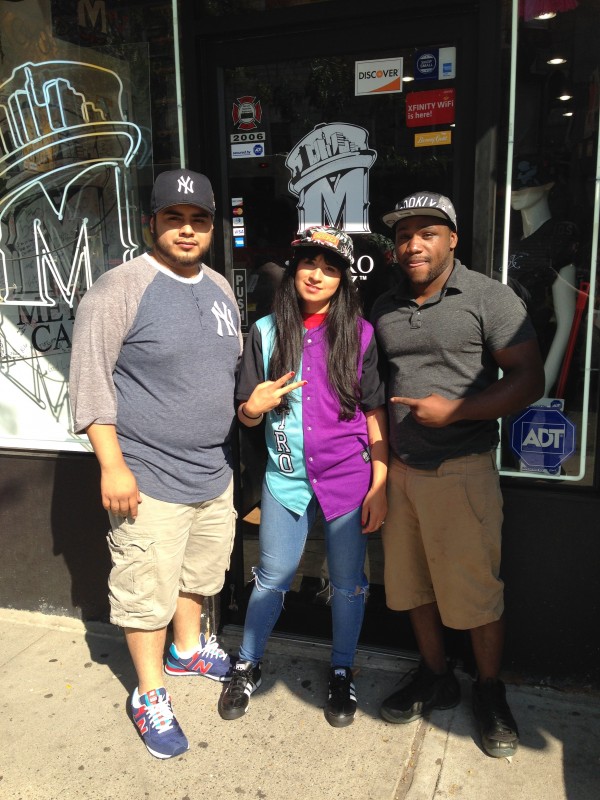 (Kendrick) This sign right here, when we first opened up we couldn't afford a big flashy sign so we got this right here as our sign. After 3 months of being open and we got a better sign…. so as a sign of gratitude the old sign we put it here for people to write something. We want you to sign it too!