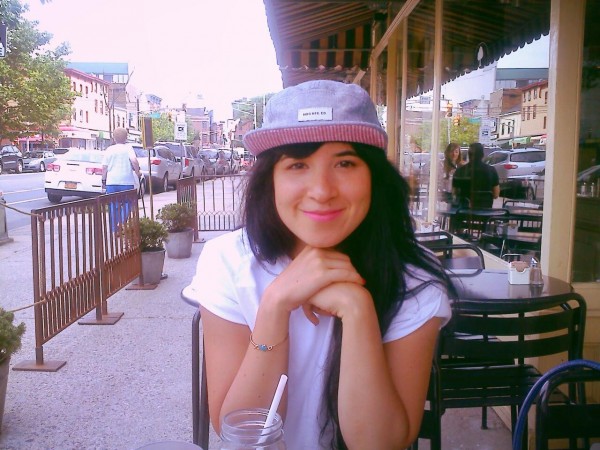 Some of you may already know this based on my fashion posts that I have a hat fetish…. ever since I was a kid my Ima (mom in hebrew) would dress me up in hats…. it continued into adult hood. At a certain point in college, you wouldn't see me without a hat, it was my "thing". I have a collection of around 32 hats ranging from Fedoras, 5panels, Berets, Panama, newsboy…. you name it.
I first came across MBS at the Project Earth Market a few months ago. I tried it on and felt instant chemistry; The fabric, the construction, and the look felt luxurious….I went to visit Sean's apartment/studio/shipping department he shares with his wife Annie and his adorable rescue dog, Artie to see/attempt to steal his hats and learn more about the birth of MBS.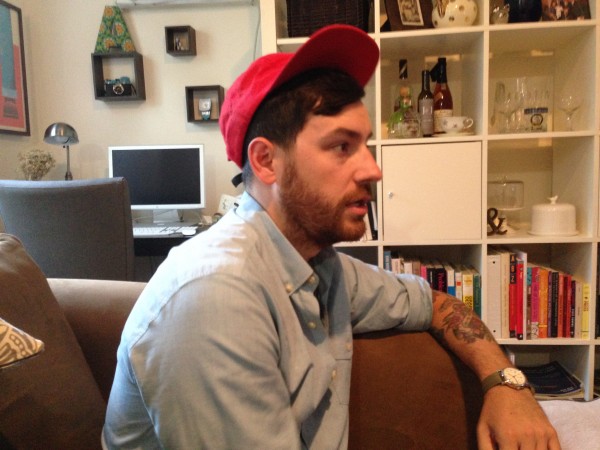 How did MBS start? I can show you my closet with all my hats, which I think is the first thing that sparked it…. I have about 45 hats in there from all different brands. Only, Supreme, Huf… all these kind of bigger street wear brands.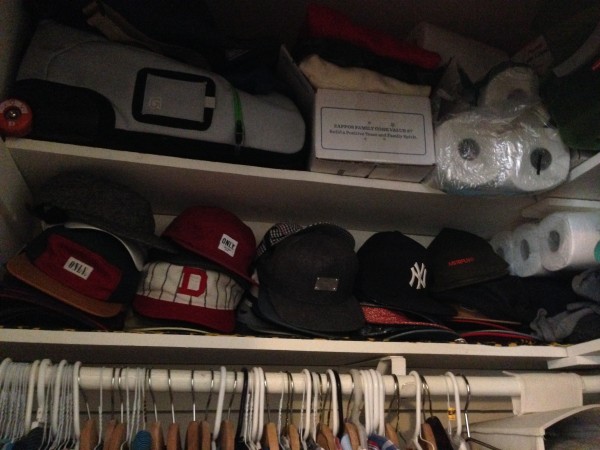 I've been a designer for almost 10 years now and I just got to a point where …. what can I do? It took me about 2 years to piece everything together. I think the biggest hump to get over was to find a manufacture that would work with lower minimums, would allow me to supply the fabrics…. I kind of put it on hold for a while when Annie and I where getting married.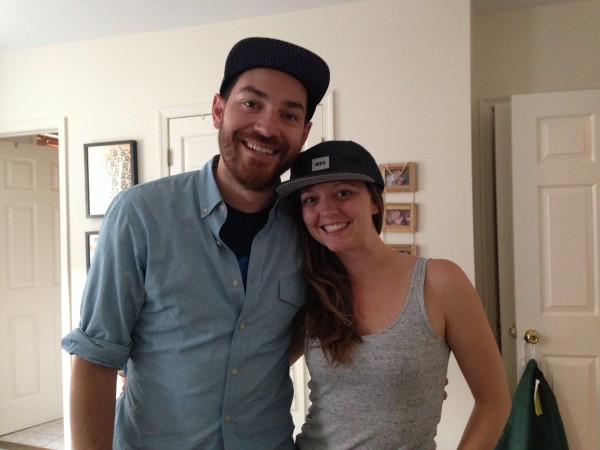 After the wedding it was full steam ahead! We launched the site June 28th last year and with no end goal. I wasn't sure whether or not I would do another collection after the first one…. the response has been great. Here we are 3 collections later….I still don't know where this is going but I am starting to add things for next fall….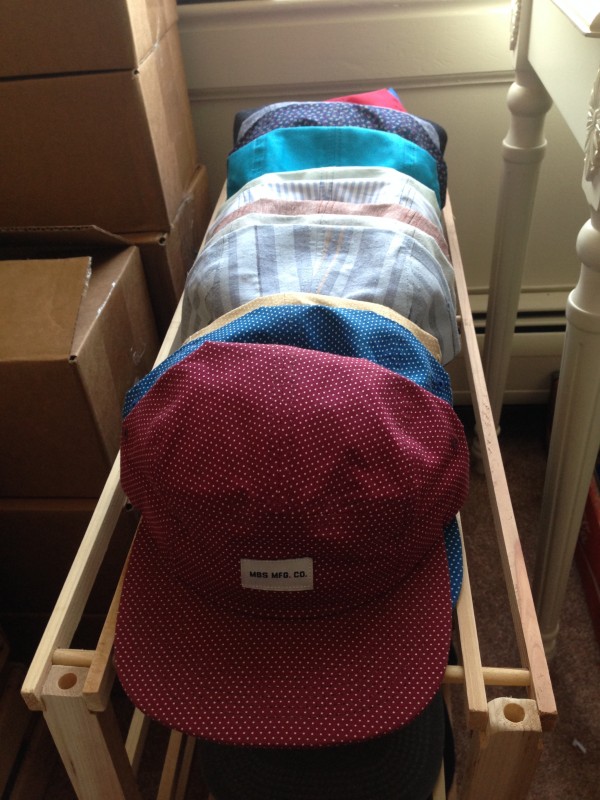 More hats? or are you going to branch out to other things? A mix of both! A lot of the markets I do in town, people love the hats but some tell me they don't look good in 5panel hats…. so I am doing a 6 panel polo cap which is a more shallow baseball cap, so I am doing that for the fall… also doing tote bags. Starting off with products I use on a daily/weekly basis and ones that I can't seem to find… kind of like if I can't find it screw it I will design it myself! Slowly piecing things together… I don't know where this is going but its fun for now.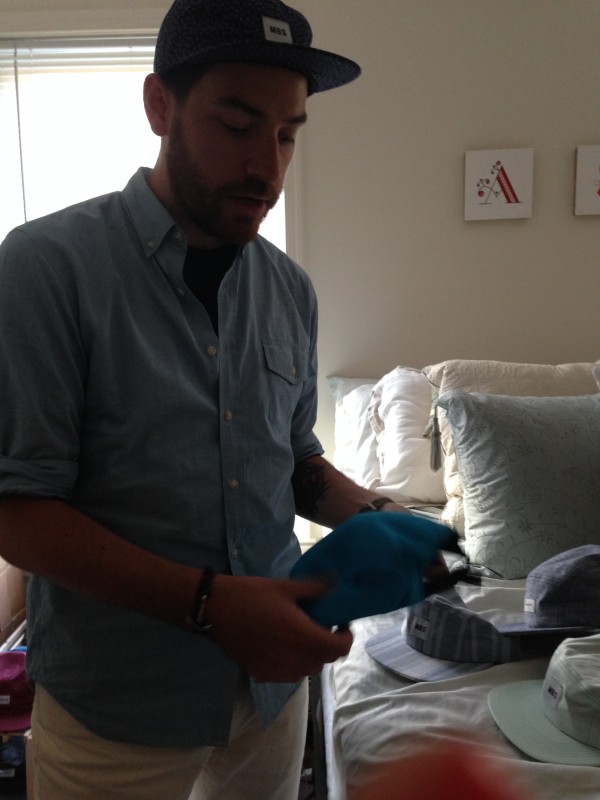 Where do you sell your hats? Kanibal home sells them, I also sell them at this menswear shop in hoboken called Brower club its on 1rst and hudson it's a cool shop. I also sell to a shop in Seattle, Minnesota, an online shop in Australia and I am also working on a shop in Portland Maine. The easiest place to get them is online.
When people buy the hats online… One of the things I think is very important is the whole packaging experience, people get excited when you order something online, a box comes in…. I think it's important to add things that will help elevate the whole experience so I include pins, stickers, postcards, and I also include these vintage motel key chains…. when other brands do that it makes me want to buy more.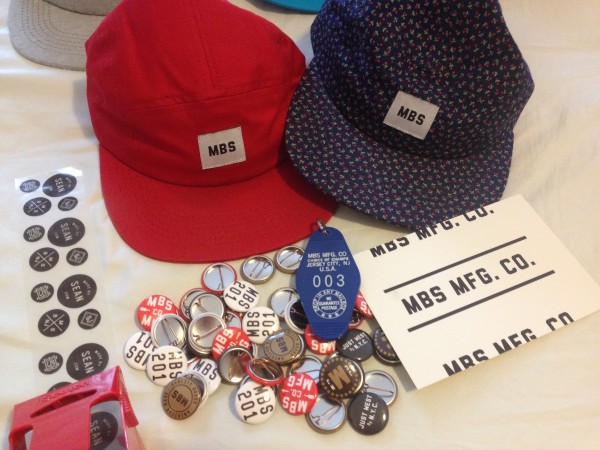 Everyone loves free shit!  
How long have you guys been in Jersey City? My wife and I have been here for 4 years… I started working in NYC about 10 years ago and my friend lived over on York and Grove and I remember crashing on his couch. I was interning and didn't make any money….. I remember coming here 10 years ago, it was totally different. Even in the past 4 years it's changed so much. We love it, I think we will be here for a little while….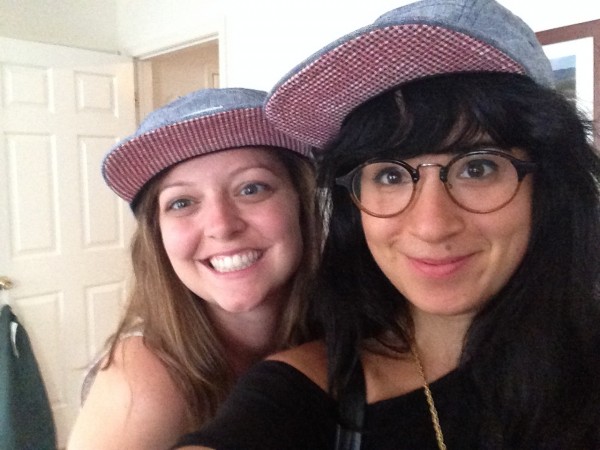 What are your favorite hangout spot? White Star Bar we call it Harbor because that's what it used to be…. Park and 6th, I have a soft spot for Golden Cicada.
That place is a gem! Its underrated! don't they have a special drink? Yeah its called the Firewater shot… yeah we've taken that…. we got Gems from them! if you drink a firewater shot you get a golden cicada necklace. We like Lucky 7's, the owner there has a bunch of MBS hats…. Lighthorse is also a good spot.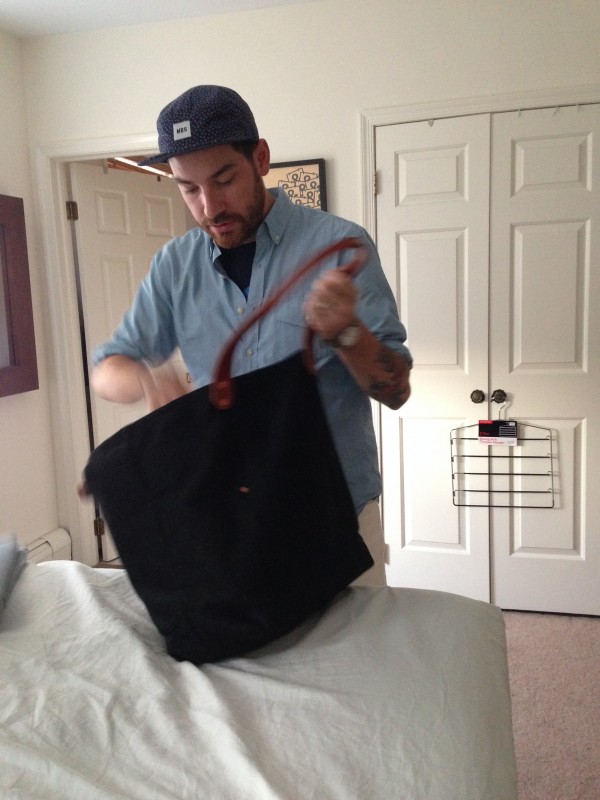 Tell me about the name MBS? I am an art director and designer by trade, and my portfolio site is MadebySean.com so MBS is an acronym for Made By Sean. MFG is abbreviated for manufacturing…. At the beginning I like how MBS and MFG where 3 characters in length. Moving forward I am just going to do MBS, since it's easier to say….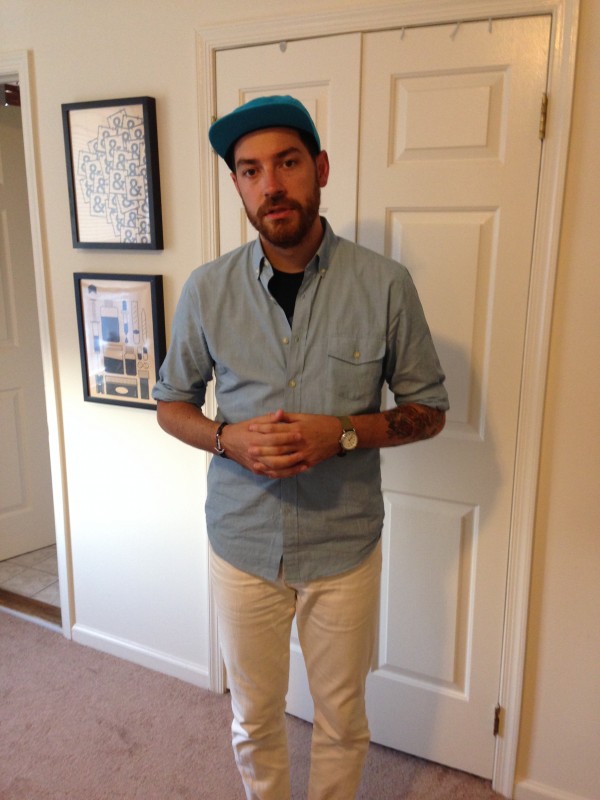 What about MBSA? Gotta give a shoutout to the wifey who deals with all the stress! (Annie) haha yeah I told him it should be Made By Sutherland and not Made by Sean so I can be included. (Sean) Yeah she is the accountant, and intern…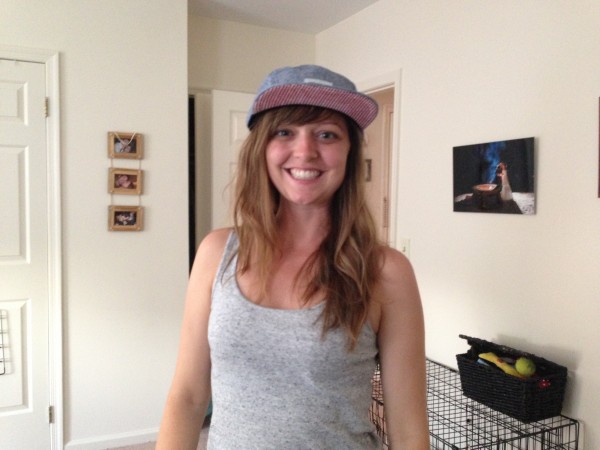 Intern? she is a partner! haha yeah that's where MBS came from. It's a little misleading because I don't make them, they are made in LA…. but I just kind of started playing around online with the 3 characters MBS and it just stuck. I look at other brands to like A.P.C , Acme …. there is something to be said about 3/4 character words…. It's all shipped out of here, I handle everything; fulfillment , design, website, social media, marketing…. everything for the brand. I have half the stock here and the other half is at my parents house.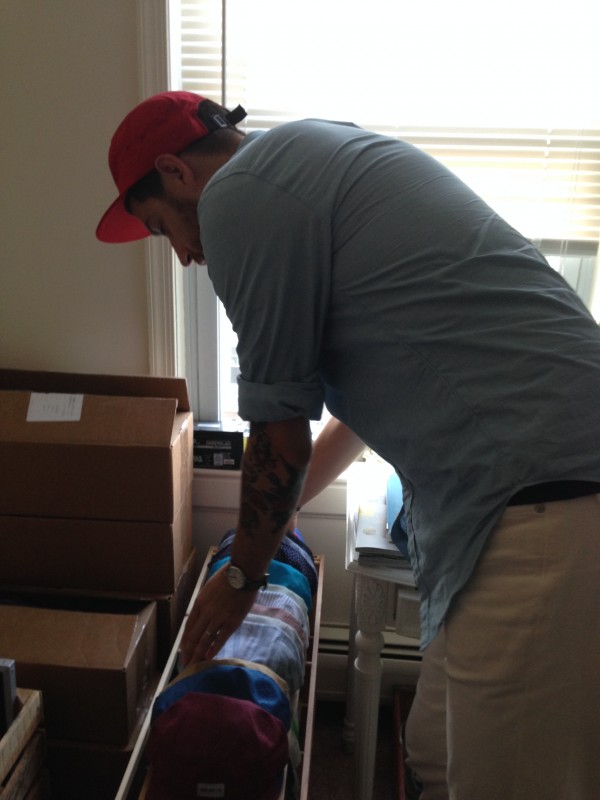 If you notice a few hats missing that will be me! Haha that's fine! Yeah I mean growing up I can remember picking up hats from like Fubu from like 7th and 8th grade. Something always drew me to them…. thats why I have easily 40/50 hats. I haven't worn them since I launched MBS but I still look at them to see what they did… the fabrics etc.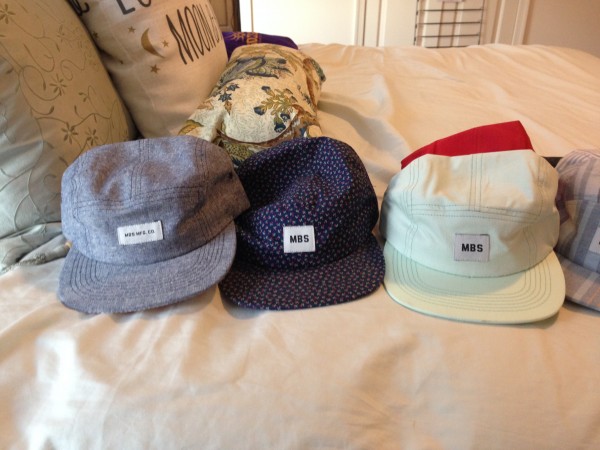 Some people don't really know the difference between 5 panels, 6 panels, snap backs etc… can you break it down?  There is 5 panels that are made to construct the hat which doesn't include the vizor (which is the front part of the hat). The 5 panel is a hybrid cycling cap to baseball hat… a typical baseball hat is 6 panels…. which is the body of the hat. Snap back is considered the closure in the back of the hat… I prefer the nylon buckle which is on all of my hats.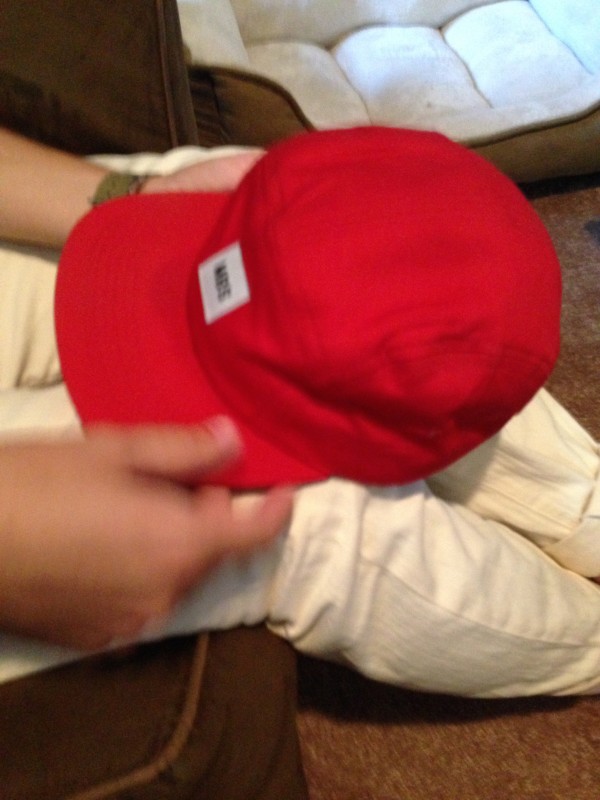 What about the fabrics and the patterns? They come from worldwide .. I am happy to say that the hats are made in the states. Growing up my dad was a big advocate of supporting smaller brands…. A lot of people don't know that great fabrics come from all over the world… wools, italian cottons… the list goes on. I search online for different fabrics that cater to the season and pull ton of swatches….I don't really have time to go into the city and look at fabrics…. I work full time.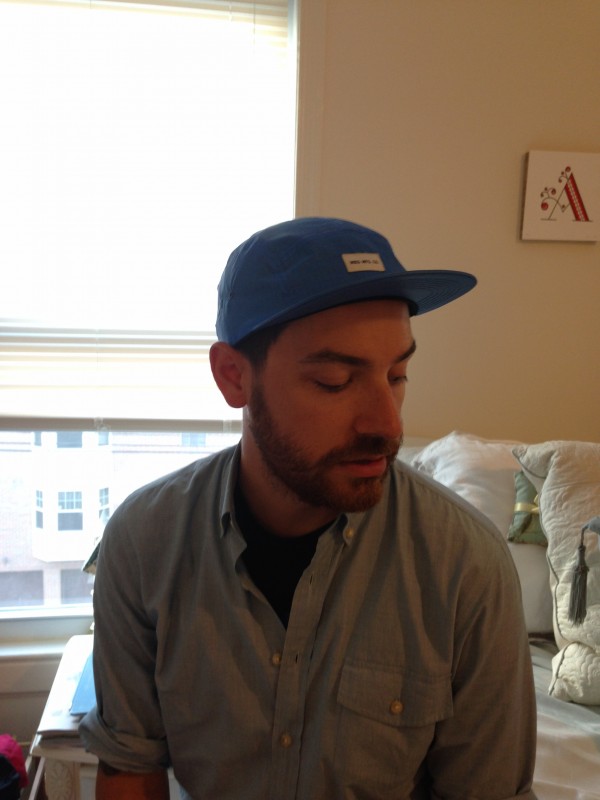 The other thing with what I do, the fabrics and colors… you look at a lot of street wear brands right now and its all crazy colors and crazy patterns… its not my personal taste. As you grow older your style changes and it just got to a point where … I create things that I like. I think also what sets us apart are the fabrics that I choose….
When you say you work full time? do you do this full time? No this is just a side job! I work full time as an art director at a menswear brand?
Oh which? Bonobos!
No way! my hubby is obsessed with Bonobos! are you kidding? every other week we get a box from them! Yeah I work there full time. I've been a little over a year now.
It must be overwhelming to do both. Yeah when I first started it wasn't too bad but now that people are noticing it and placing more orders its alot of work. On a weekly basis I go to FedEx 2-3 times a week. So this is just something I do on the side….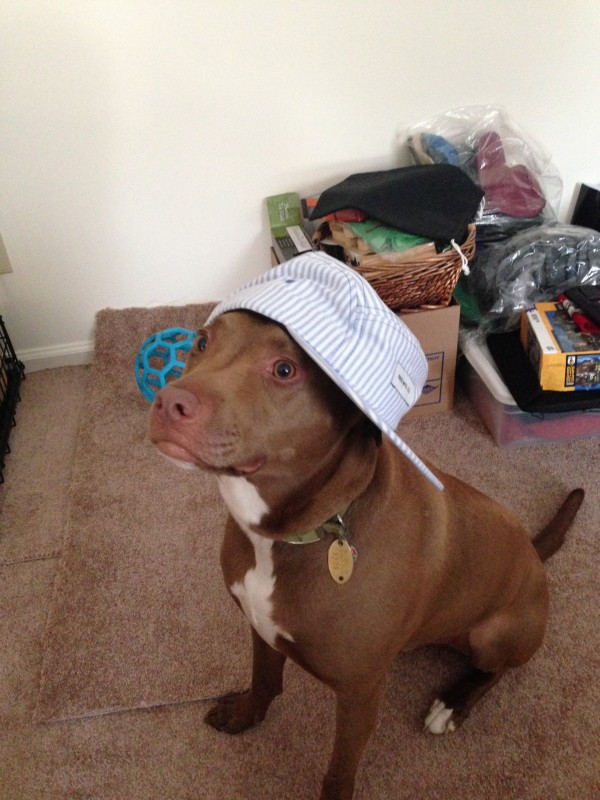 Do you ever you think you will do this full time? I do think about it, I think it would really have to take off because I really like my job and I am very fortunate to have a job that I enjoy. It crossed my mind, I think there is legs to it and we will see where it takes off. It's nice to be small and selective as to which stores will carry it…. I want to make sure its the right fit. I did not go into this with a wholesale type of mind so that's kind of nice to.  I know grove street is booming with small shops, on a weekly basis I am always looking at store fronts…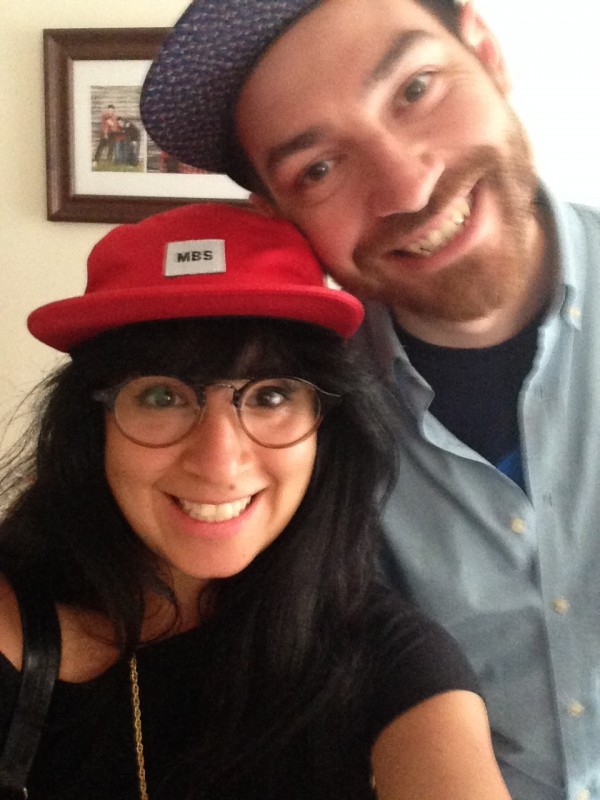 That could be cool! we do not have enough menswear type stores. I think thats what would be an end goal would be to have a small store front… there are a lot of brands that I follow that would do great here but that opens it up to a whole different…. rather than just an MBS show. I like the idea of it but…. we will see …