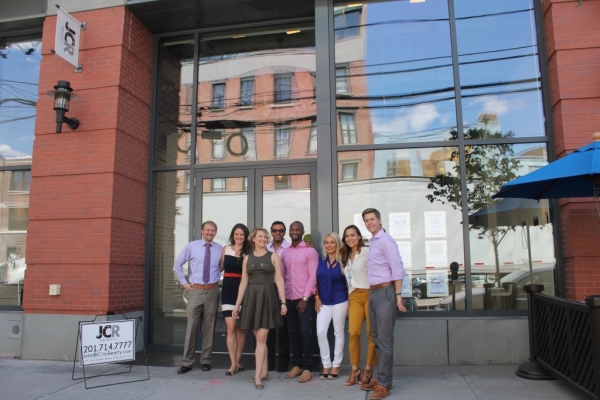 Natalie Miniard and I first met over the winter while I was vending for Damaged Wear at Jersey City Project Market.  Natalie and I ended up talking for over an hour about Jersey City; her love for our fine city was so apparent back then! I remember Natalie telling me how she has been living in JC for over a decade and how she was starting a Jersey City focused real estate company with her partner. The spark in her eyes and her enthusiasm was infectious and I knew right then that if I were to work with a real estate company it would be JCITY Realty (aka JCR).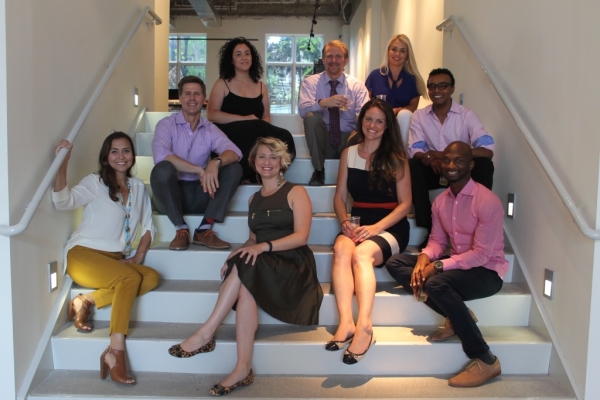 Fast forward a few months later…Natalie and I have become friends and I see her at all the Jersey City events…and I am not talking just the downtown area! JCR is the official sponsor of "Live at the Lumber Yard" in the Heights! They are all over town spreading love and good vibes.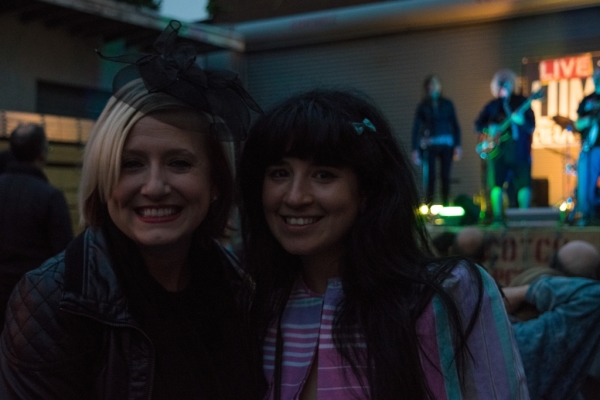 Natalie enlisted ChicpeaJC to help introduce JCR and her team to the world. Over the course of the last few month I've gotten to know all her agents and admins and they all share the same excitement and enthusiasm for living and working in Jersey City. Some of them have even been part of the JC community for many years and are excited to help people find their dream home, whether they are long-time locals or new arrivals. After spending time with the team at different events and at their new office at 109 Christopher Columbus (which is so chic by the way) I feel like I am part of their team!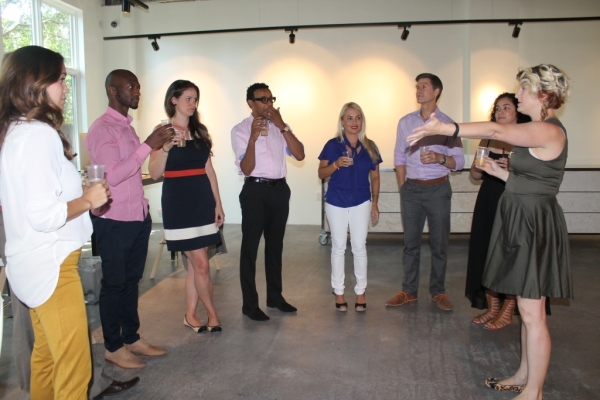 What's your name? Natalie Miniard.
And what do you do? I am a partner and Broker of Record at JCITY Realty.
And how did you get into realty? I got into real estate back in 2002, as a recommendation from a friend of mine, a lawyer who did a lot of real estate work. He said, "You'd be great at this, you should give it a shot," and I was in school at the time so I wanted something more flexible. I started and I fell in love with it.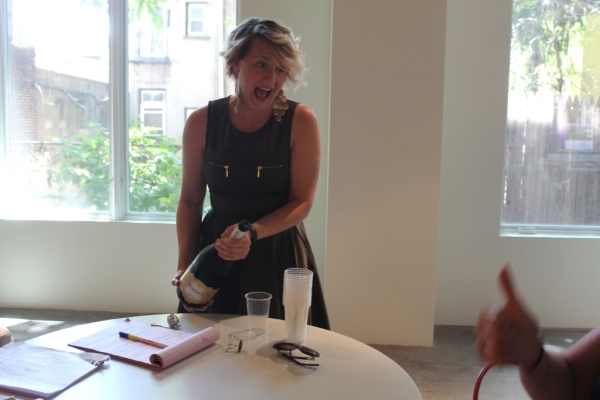 How long ago was this? Thirteen years now. I was also the Sales Manager at Gulls Cove for 6 years!
How do you feel JCity Realty is different than other real estate companies? One of the main things is all of our agents; if they don't currently live here they have lived here for long periods of their lives or have other strong ties to the area. So they know the neighborhoods, they know not only the hotspots right now, but they know Jersey City and where it's going, there are a lot of different parts to it. They also have worked on large developments; working directly with developers gives us a viewpoint that maybe some other real estate agencies don't have. We know the community in the eyes of the developer and the residents.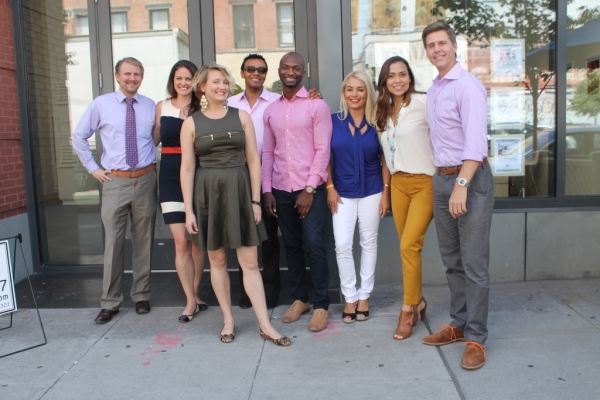 We can create a business plan and a strategy whether they are selling a big building or renting the building out, we have the data because we've already worked on multi-unit buildings, we know where the customers are coming from, we know where the advertising works, [and] we know the demographics here. We are able to create an onsite office with agents that are focused on that particular development. We know that building inside and out and that's how people are getting educated the best on that particular property which is a win / win.
Can you tell me a little more about the projects you currently have in Jersey City? So our most recent success was The Art House, 119 rental residences, luxury, very high-end. The developer brought a new product to Jersey City. He built it as a very high-end condo building but for rental. We have launched The Oakman, which is the next part of this amazing community they're creating in the Powerhouse Arts District.  These are condos for purchase and the first opportunity in nearly 7 years to own brand new construction. We're going to see the highest quality finishes, construction and amenities and it will provide a very cool lifestyle for everyone making that investment into their future.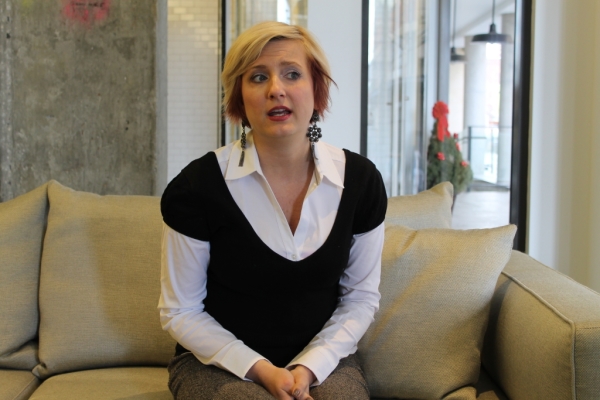 How long have you been in Jersey City? I've been here now for eighteen years, I've lived in Downtown, I've lived in the Heights, [and] I've lived in Journal Square. I've owned here, I still own here and invested here.
Do you have a favorite Jersey City hangout spot? I love The Kitchen, Carrino Provisions, Raval, and so many more. All the little coffee shops, 9Bar and Short Grain are a couple new ones. Brightside with karaoke on-demand and who doesn't love Tommy? Hamilton Park has some great spots, GP's Italian, White Star, Hamilton Inn. It's hard to pick a favorite. Órale! New favorite, great atmosphere, food is really good.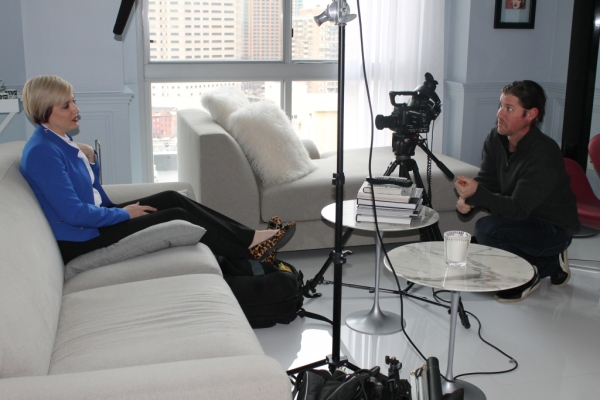 So since you've been here eighteen years, how do you think JC has changed for the past couple of years? I've been in real estate long enough to see the upside, and the downside of the market, now we're seeing things rocking and rolling again. I'm weird in the sense of when I hear construction noise it actually gets me excited not annoyed, it's exciting in the past couple of years to see buildings going up again. And there [are] so many people that want to live here.
Working with buyers it's been really frustrating not to have the inventory to find them something. They want to move here, they want to be a part of this community. Or they're already living here and are renting, and they want to invest, they want to be here and stay here so they don't get priced out. We really haven't seen a lot of new construction for purchase being built, so we're really excited about The Oakman, pre-construction sales have already started!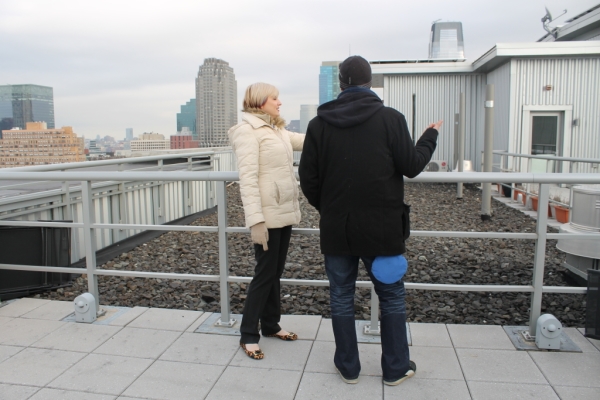 Where is The Oakman? It's right next to The Art House in the Powerhouse Arts District, 160 First Street. It's so exciting to me, the level and the quality of the businesses moving in, everyday there's something new opening up. There are just so many cool places to go. I think that's really cool and I also think Mayor Steven Fulop and his team have done a really good job in the PR (public relations) for this town. Some of the stigma that may have come with Jersey City, they are now seeing what we have seen for years, and they're starting to come over. They see the restaurants and the big businesses that are here, Goldman Sachs and Forbes moving over. It's exciting!
Do you have any future plans that you'd like to let people to know? I want to be the agency that if anybody is thinking of doing anything real estate related in Jersey City, they automatically come to JCity Realty. The Neighborhood Experts! If they are looking to buy here, rent here, invest, [and] sell here, no brainer they're going to go to JCity Realty. We live here, we work here, if they really want that expert, here we are! It's so important, because people are coming from other neighborhoods that don't know the area. They hear Jersey City is great, but there [are] so many different places they can go: Downtown, the Heights, Journal Square, West Bergen, etc… My team knows Jersey City.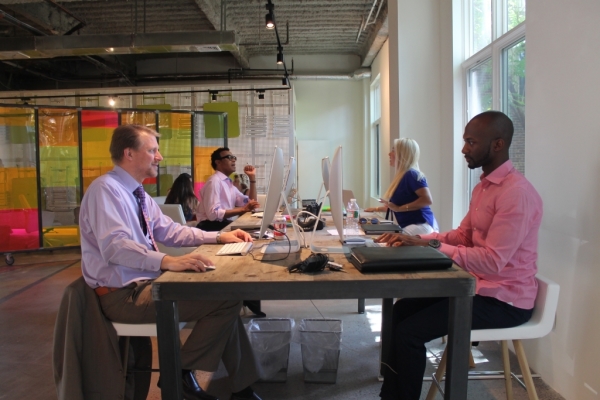 Can you break it down what you guys do, what are your services, what do you offer to people? We are a full-service real estate firm. We can list properties and help sellers create the best strategies by coordinating with marketing, photographers, stagers, etc…We aren't necessarily doing those things ourselves, but we have the team. We can build the strategy and action plan for a seller.
For buyers, we educate. We can hold their hands through the whole process. Buying real estate can be a very anxious time for people; it's often the biggest single investment of their lives. We are able to give them a little piece of mind knowing they are in the right hands. I think it is such a gift and I'm happy that we can do that, it means a lot to me to guide soon to be neighbors, in the right direction.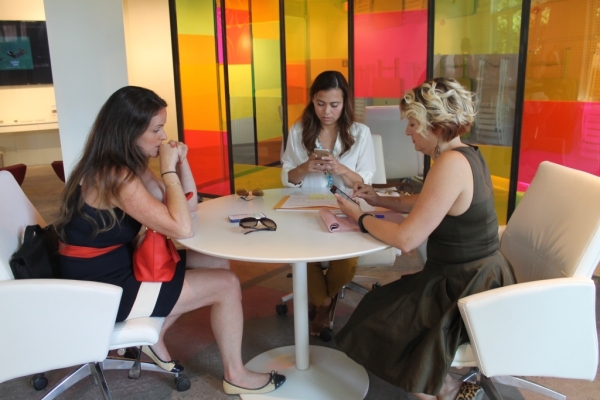 We work with renters as well, as many new to Jersey City want to have a year or so to figure out which part is a fit before they buy. Anyone that wants to make a move in this area, we've got the scoop. JCR Agents go to city council meetings and local neighborhood association meetings. We are familiar with the building process, products, finishes, and a lot of the red tape that comes along with larger scale construction. Or if someone is buying a house they want to renovate. We know who to talk to, basically, anything real estate related, with the team that we have. My partner is a developer so when I have questions or need advice I can go to someone who has been doing this for years, who has built very beautiful buildings and has a ton of expertise in this area. It's a priceless resource.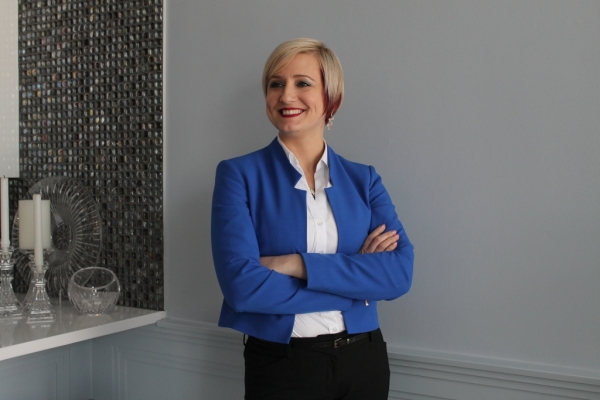 Anything else you want people to know about you or JCity Realty? We're a growing company; we have a ton of business. We have already established our ability to do a great job for our clients. Now I need more great agents. I need more people with our mindset that want to help Jersey City grow and expand and [to] help them learn and grow their careers. I have really enjoyed helping agents start their real estate business or expand the one they already have. I want my JCity Realty soldiers out there.
---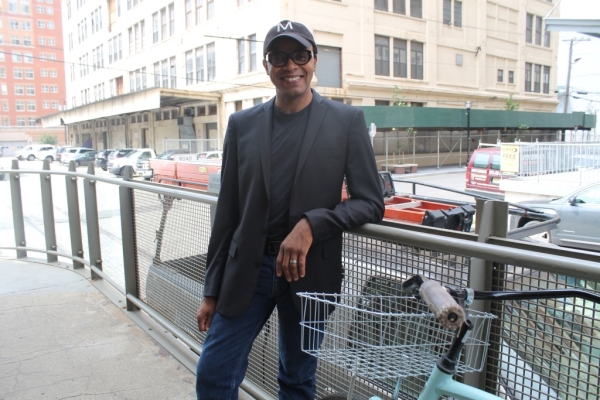 What's your name? My name is Wilbur Edoris Head, everybody calls me Edoris or "Edo," is my nickname.
Where are you from? Originally, I'm from Manhattan and I lived there for twenty-something-odd years and moved to Jersey City in 2005.
Oh wow, where in Jersey City? I live in The Foundry, it's a loft development in the Lafayette  neighborhood near Liberty State Park.  I love it. We were the first people to move in my building.
How do you feel Jersey City has changed in the past couple of years? Oh wow, hugely so. It's funny because when my partner suggested Jersey City, we were looking to move out of Manhattan because it had gotten so crazy with the housing prices. He said "Jersey City," I said, "Oh no! Not Jersey City," 'cause I grew up in New Jersey; and while growing up in Jersey we always thought Jersey City was not the place to go to. So over the past ten years you've seen such an expansion, not only in my neighborhood but also in Downtown, Jersey City.  You look around and see so much going on, and there are artistic choices and endeavors that I'm involved with here like Courtney Sloane Design and Sloane Square, a new design & retail showroom in the PAD (Power Arts District).
Do you have a background in design? I have a blog that I write for focusing on design.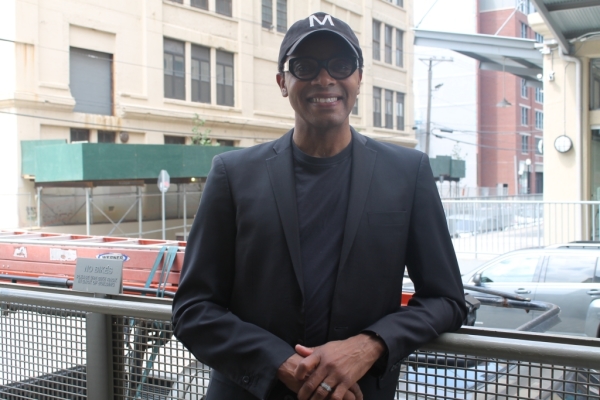 What's the blog called? It's called Desirable Things. It's been a little neglected since I've been in real estate. My schedule has been very busy, but I've had it for some time and I just haven't monetized it to its fullest potential.  It focuses on emerging and established designers and I do product reviews.  I do have a design background relatively so; my previous work experience in advertising for  print media I worked with Dwell Magazine and Ebony and Essence.  I also worked with Larry Flint Publications to launch a fashion magazine called Code.  During these tenors I had to call on a lot of the luxury goods accounts and as part of the launch team with  Dwell I was assigned many "home/shelter" accounts for home design products.
Do you have a favorite Jersey City hangout spot? Oh! Several, Marco and Pepe's was the first restaurant we were drawn to when I moved to Jersey City.  Ten years ago it was like the only place that gave you a New York City vibe.  We also hangout often at Hamilton Inn, Bistro, La Source, and the Liberty House in Liberty State Park.
---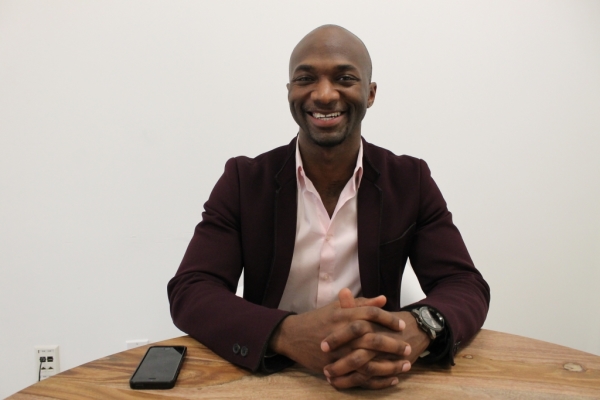 What's your name? Isaiah Poole.
And what do you do? I am a Real Estate agent in Jersey City.
And you're new to the team, can you tell me a little more about that? I met Natalie through a few transactions and she asked if I was looking and I told her I was thinking about moving. She introduced me to her company and told me about their vision with the arts in Jersey City and that it was really exciting. I thought their vision and my vision aligned together so I decided to join the team.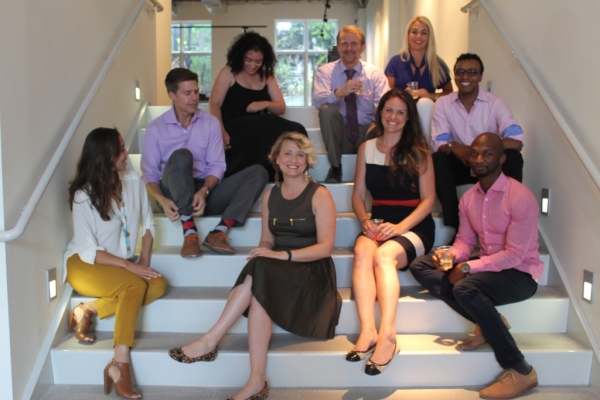 Do you have a favorite Jersey City hangout spot? I like Porta, I like Órale, I like Park and Sixth, any of the downtown restaurants. I actually live in Journal Square.
How do you feel JCity Realty is different than other real estate companies? I think they take an approach with real estate and arts and combine those two together. They are really invested in Jersey City, giving back to the community. Focusing on that area and growth and that's my vision as well.
---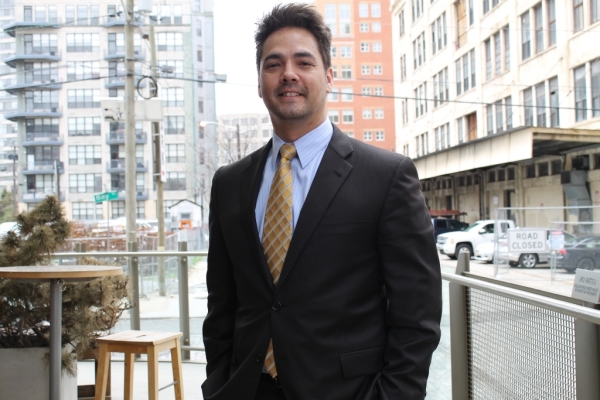 What is your name? Don Johnston
What do you do? I am a Real Estate Agent at JCR.
How long have you been a real estate agent?  I got my start as a real estate agent in Manhattan during a break from Iraq in 2005.
What were you doing before? I was in the military for ten years, then I transitioned into a paramilitary career as a defense contractor, and I am an existing SUBWAY® franchisee.
Tell me about your time in the military? I joined the Army Corps of Engineers when I was only 17 years old. I traveled to many places but, most recently I was in Iraq for just under four and a half years, I did three different tours. The first tour was with the United States Civil Affairs and Psychological Operations Command. We went in with ten Special Forces groups. I had a bunch of great men—"Green Berets" are some good examples to me professionally and personally. Then, I went back as a defense contractor I helped manage a program in the $4.6 billion Linguistics contract for the Intelligence and Security Command. We supplied linguists to the entire military, and many of the federal agencies that we're in Iraq and Kuwait. So, I did that for a while and then, I don't know, I wanted to come home and live the "American Dream."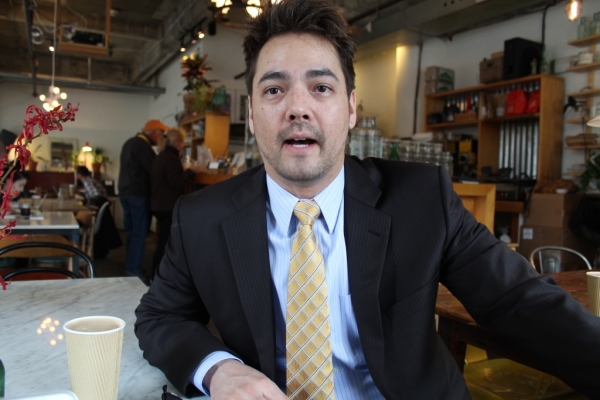 What you like about JCR? Natalie has been a dear friend of mine since I came home from Iraq in 2009. We are both entrepreneurs and that's something in common we shared immediately. We had the same energy and I've always admired the way she did business when she was an agent, so when she opened her own brokerage firm I wanted to be part of that same amazing energy and passion for doing great business. So, when she asked me to come aboard, I thought it would be an amazing opportunity to represent her firm, values, and passion for Jersey City.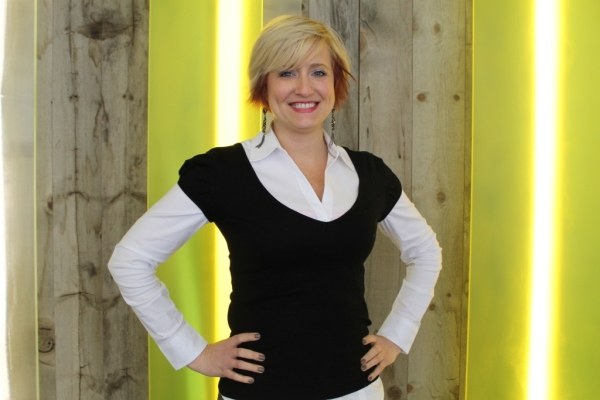 How do you feel JCR is different from any other real estate company? It's the integrity, the in-depth property evaluations, the positive energy, and we take pride in doing things the right way. Our passion is truly finding the right place for our buyers, representing sellers aggressively and with passion and building great long-lasting relationships with our clients. Natalie is the leader of all of that; she and her mentorship is the difference. You get a brand new idealistic energy that is also the difference between us and the rest. Even our office space is trendy! The people at JCR, they live in the city, know the city, they've been here for many years and I think that makes a difference as well. We patronize all of the local restaurants, we're involved in the political aspect and I think a lot of real estate agents really aren't as involved with the community as our team.
Do you have a favorite Jersey City hangout spot?  I'm always at Órale or Dullboy, but I like so many places, like Bright Side Tavern and I love the Heights; it's a great place to be.
---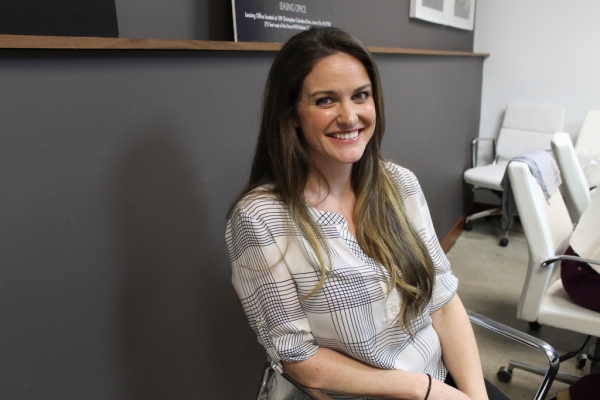 What's your name? Colleen Torres.
What do you do? I'm a Realtor at JCity Realty.
How long have you been a realtor here? I just started at JCity Realty but I've been doing realty for full-time for five years.
Do you have a favorite Jersey City hangout spot? I like to go to dinner so I would say Light Horse Tavern is definitely my favorite spot to go eat, great food, great ambiance. 
How do you feel JCity is different than other companies? I think they're more focused and they're more focused on not only the team but the neighborhood which is great to be a part of that.
What do you love about being in real estate? I love meeting the people. Every day's a different challenge and I'm up for the challenge and I love meeting people.
---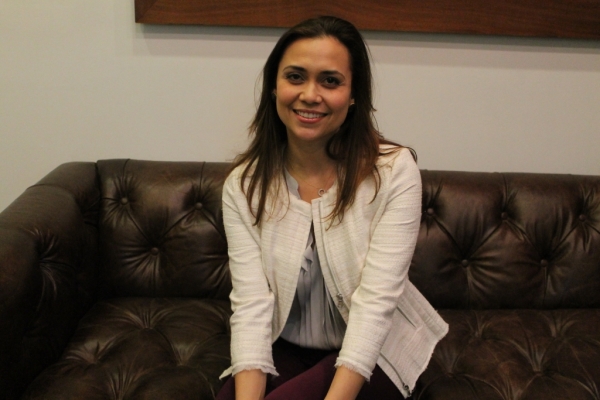 What's your name? MJ Codey.
What do you do? I guide sellers & developers in making smart real estate investment decisions in Downtown, Jersey City.
When did you start working for JCity? I just came on board with JCity in April of 2015. I've known the broker, Natalie Miniard, for almost a decade. I really shared her vision of building a local office truly focused on bringing high level realty services to JC residents.
How long have you been in realty?  I've been working full-time in real estate in Hudson County since I relocated here from Houston in 2005.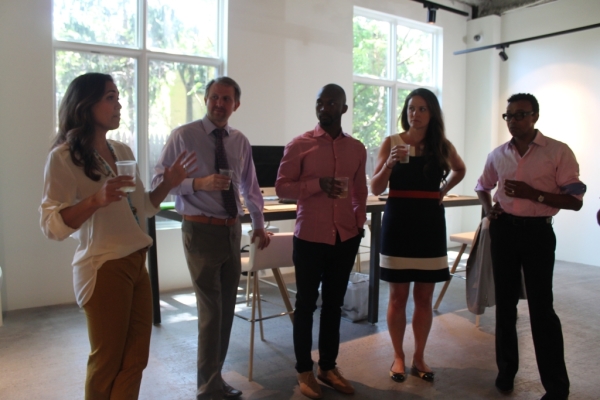 What do you love about Jersey City? I'm half Czech and half Filipina, so I love the diversity in Jersey City. Everyone fits in, everything goes. It's really a sophisticated, international community full of cultured and creative people.
Do you have a favorite Jersey City hangout spot? I don't know about favorite, there's so many. Depends on what mood I'm in. If I want the Waterfront I go to Battello. It's Carrino Provisions for Sunday brunch shrimp & grits. Talde for Asian-fusion, and I LOVE Taqueria, it's the most authentic Mexican food I've found in NY / NJ. I also keep a blanket in my trunk at all times, so I [can] chill out at Van Vorst after a long day.
Anything else you'd like people to know about you?  Outside of work, I love live music, stand-up, art, food. LOVE food. I'm actually not big on talking about myself. I'm more interested in learning about other people and what makes them tick. I'm a far better listener than self-promoter, which works for me in real estate; people are interesting, so my business is never boring!
---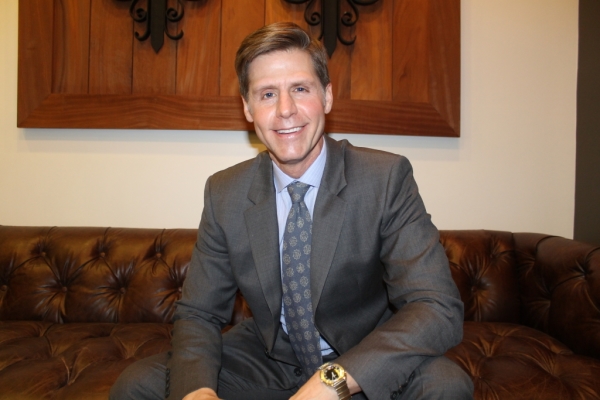 What's your name? My name is Darden Moorefield.
And what do you do? I do a lot of things, but primarily I am a Realtor with JCity Realty.
What do you love about your job? I love working in Jersey City and being on the forefront of the amazing transformation that's happening here.  Being in real estate is like like having a front seat to the action.  By being involved in the market day to day, I know exactly what's happening at any given time.  And what you do as a realtor is so engaging.  You work with all different kinds of people, whether it's someone who is looking for their first home or working with a person who's a savvy real estate investor or even a seller who [is] looking to make a change in their life.  I like the negotiation, the seek [and] the hunt of finding something for a customer. I think in real estate, you wear so many different hats and you work on so many different things. There's never the monotony of doing the same thing over and over.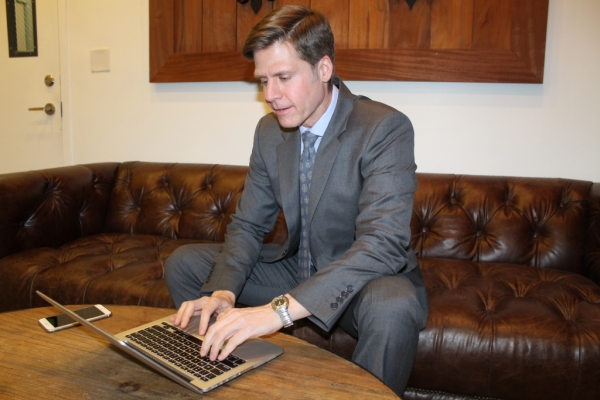 How long have you been in Jersey City? Sixteen years.
I always see you at different events; you are pretty active in the community. Can you elaborate a little more on that? I've always had an interest in the neighborhood and community here. I always participated in [the] Neighborhood Association, but I became active in the last mayoral election in 2013. I decided that instead of complaining about the local government, do something about it.  So I started volunteering, and getting involved in that campaign for Steven Fulop. And then, Candice, who was running for counsel at that time for Ward E, I started talking with her and I held a fundraiser for her at my house.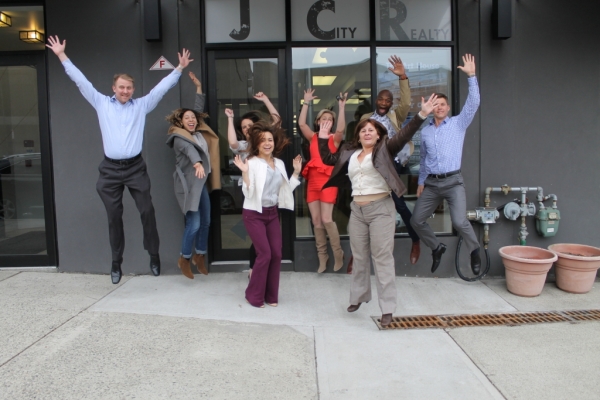 I just started getting more involved in her activities and she asked me, after she won her seat, if I wanted to work with her and handle her community outreach and of course, I said "Yes." I really thought it'd be a great opportunity to get even more involved with the community.We do outreach for senior citizens, low-income people, neighborhood associations for the local committee people, I'm a committee person for my district. It's really a chance to get involved and bring all these different subsets in the community together and to meet with Candice, to talk about their concerns, their issues and to bring them to the front of her mind so she can make those changes that have positive impact on our city.
What do you think makes JCity Realty different than other real estate companies? I think the biggest point is that we focus on Jersey City. We focus all over Jersey City but we have such a niche Downtown. All of us who work here, we live here, we know Jersey City, we're involved in Jersey City, so it's not just a matter of selling a piece of real estate, it's also answering every little detail that may come up: how many blocks is it to the path station, what's going up on the lot next door, etc? The questions can go on and on. We really have an intimate knowledge of what's going on down here.
And do you have a favorite Jersey City hangout spot? There's so many and the list is growing every day, Talde is going to be a new spot, I've been going to The Kitchen, I've been loving that place, and it's just so exciting to be here and have new options coming online every day.
Is there anything else you want people to know about you or JCity Realty? About me? Well just to plug myself, I'm extremely detail-oriented, I have instant follow up, I'm always on my iPhone or iPad and anytime somebody needs me I contact them back immediately, I don't wait. I have a good sense of design and I can see a space and look beyond the clutter and [say] "What could we do?" I can walk into a place and have a good sense of what can be done; I think that's good for both buyers and sellers. And for sellers, what can we do to get this space together and make it really appealing to the buyer. And I have a really good understanding of construction and it's costs because I renovated my place myself.  Essentially, I built my place.
You're like the jack of all trades!
---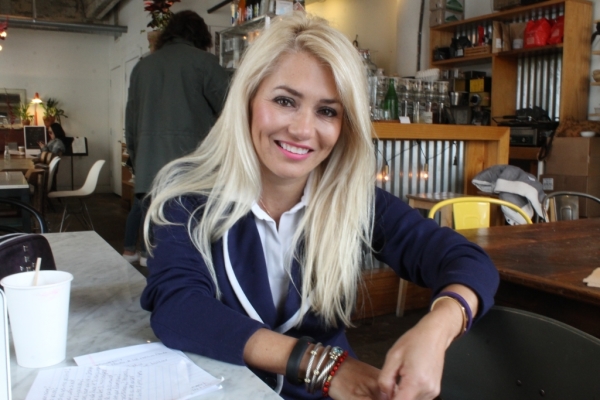 What's your name? Elizabeth, but everyone calls me Ellie.
And what do you do? I'm a Real Estate Salesperson. 
What did you go with JCity Realty? Even though I specialize in Hudson County Real Estate, I wanted to work with an experienced broker in Jersey City, mainly because I call the area my home. I love it here, and it helps to have an office so close to home. When I found JCity I knew the company was the perfect match for me. Their experience, the relationships they've forged in the community, their impressive projects, and their people—it all felt right. I'm proud to be a part of their team.
So you're from Jersey City? I'm actually originally from Colombia, but I grew up in Venezuela. I spent many years working in Orlando, Florida's bustling real estate sales industry before moving to New Jersey in 2010.
What do you love about Jersey City? I like that it's urban, yet very livable. It's got everything anyone would need to live a comfortable, convenient life. The people are friendly. The shopping and dining is great. There's also a great fitness lifestyle here. The local gym Base, that I go to, was recently rated #1 in the state. I also enjoy biking and being outdoors; Jersey City puts me in the middle of everything I love to do.

What do you love about being a real estate agent? I love helping to match an individual, family, or business owner with their ideal property. The search is very exciting for me, and nothing brings me greater pride than closing the deal for my clients. Seeing their joy and excitement is very rewarding. I am definitely a people person, so real estate gives me an outlet to work with new people on a daily basis. There's always a challenge, and that's where I thrive.
Do you have a favorite Jersey City hangout spot? Right now, I'm really enjoying Porta.
Anything you want people to know about you? In addition to speaking English, I'm fluent in Spanish and Portuguese. When I'm not working, I love traveling to exciting places around the world. I love adventure and trying new things. I also like to sit back relax with my family and my husband. Riding my scooter or just casually riding my bicycle around town gives me so much joy.
---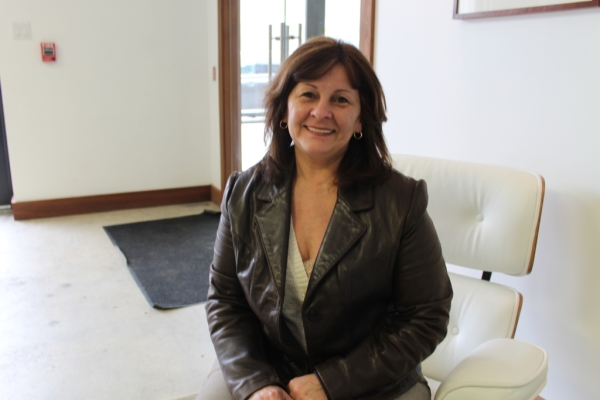 What's your name? Angeles Clemente.
What do you do? I'm a Sales Agent for JCity R.
What do you love about it? What I love the most is helping people get what they want either buying, selling or renting, also the flexible schedule. I do other things, through my day I like to exercise, I spend time with my grandson. The most rewarding part of being a real estate agent is that it allows you to be a part of one of the most important decisions in our lives that is to choose a place to live. and I love to help them get there.
How do you feel JCR is different than other real estate companies? It's a starting company but I think is like Jersey City it  has a lot of potential. The broker, Natalie, is gonna be very, very successful because just talking to her you can see she has very good energy and she is very smart and determined so who wouldn't want to work in a place like that.
Do you have a favorite Jersey City hangout spot? La Rumba in the Heights, that's one of my favorite places.
---
What's your name? Stephen Makley.
What do you do? I'm a realtor with JCity Realty.
How long have you been a realtor? I've been a realtor since March 2012.
How did you get into it? My sister / broker thought it would be a great fit for me and she was right.
How is it working with your sister? Working with family can be challenging, but we've always worked well together. We've always gotten along. There was never a time that we were at odds and couldn't overcome the difficulties.
Do you live in Jersey City? I moved to Jersey City in 2001. I lived here for about six years and then moved to North Bergen slightly north.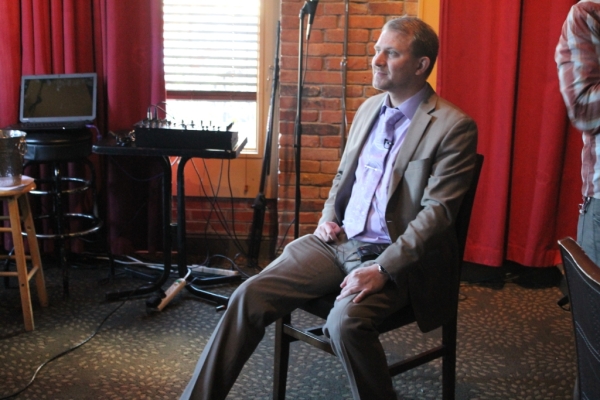 Do you have a favorite Jersey City hangout spot? Barcade.
What makes JCity different than other companies? Because we focus solely on Jersey City and what's going on here. We're not just a full Hudson County brokerage. We do Jersey City. We learn it, we know it, and that's what we do best.
Anything else you'd like people to know about you? Yes, I'm a family man. I've got a couple step-kids and a girlfriend. I'm really invested and I spend a lot of time with the family out of work. I've got a lot of hobbies. I play the piano. I'm usually in the Top 1% of World of Warcraft players in the world. Video-gamer. Total gamer.