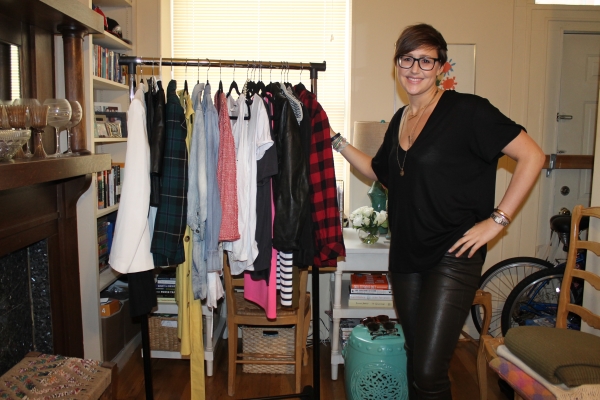 As some of you may know by now, fashion is a huge part of my life. So when Ali, a local fashionista and stylist approached me to work together, I was apprehensive at first.  My reaction was "I don't need a stylist, I am a stylist!". Since Ali is one of the most stylish people I know in Jersey City, I decided to give her a try. She invited me over to her home and we decided she would pull outfits from her own closet, I was so excited to see what she would come up with.
Ali is extremely talented, she put together outfits I would never think of! I had a blast playing dress up in her living room. Ali clearly knows what she is doing, every outfit fit me so perfectly, I was gushing with excitement.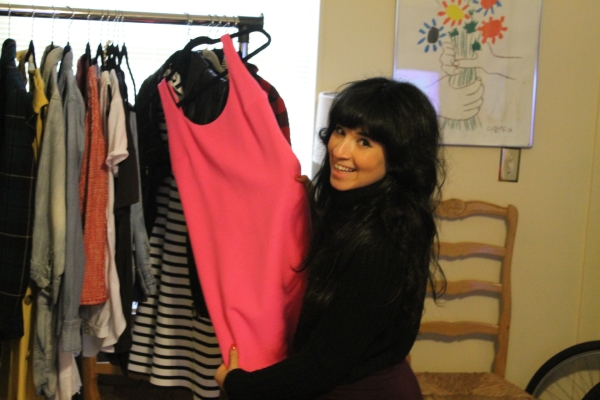 It is actually a misconception that stylists are only for the rich and famous, Ali will work with any budget. Whether you need an outfit for an event, or you need a whole closet audit and makeover, she will hook you up. I know a lot of working moms who could use this type of service… in between work and family duties we don't always have time to shop. I am a true believer that if you look good, you feel good too!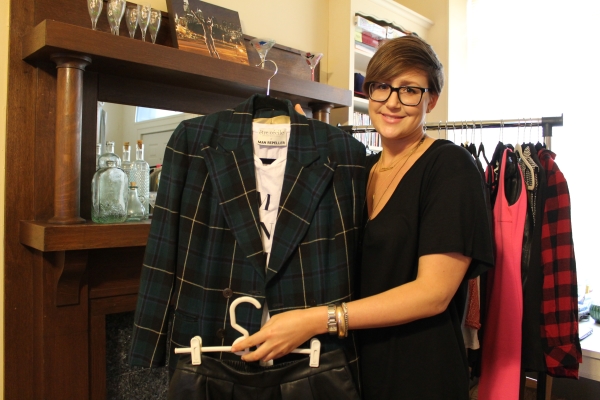 What's your name? Ali Peters.
What do you do? I do personal styling and personal shopping.
You recently left your 9-5 right? What were you doing? I was working in Prospect Research for the NY Public Library. I was a fundraiser, looking for corporations and individuals to give major gifts to the library.
What do you like about styling? I've always liked playing dress up in a sense, I like the confidence that people have when they feel comfortable in their clothes. I feel like that does wonders for people to see their transformation.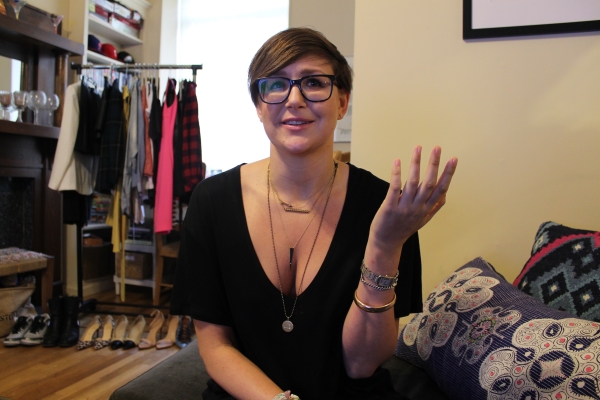 Can you explain what a stylist does? Basically there's a few different steps to it, for the most part when I begin working with someone I send them a questionnaire and ask questions like "Who are you? What do you do? What do you like? What do you do for work?" etc… To get an idea of their lifestyle.
Then I go to their house and go through their closet and look at what they have so a lot of times I do closet audits… Which is going through someone's closet and every piece of clothing and we discuss  whether it works or doesn't. I always explain why.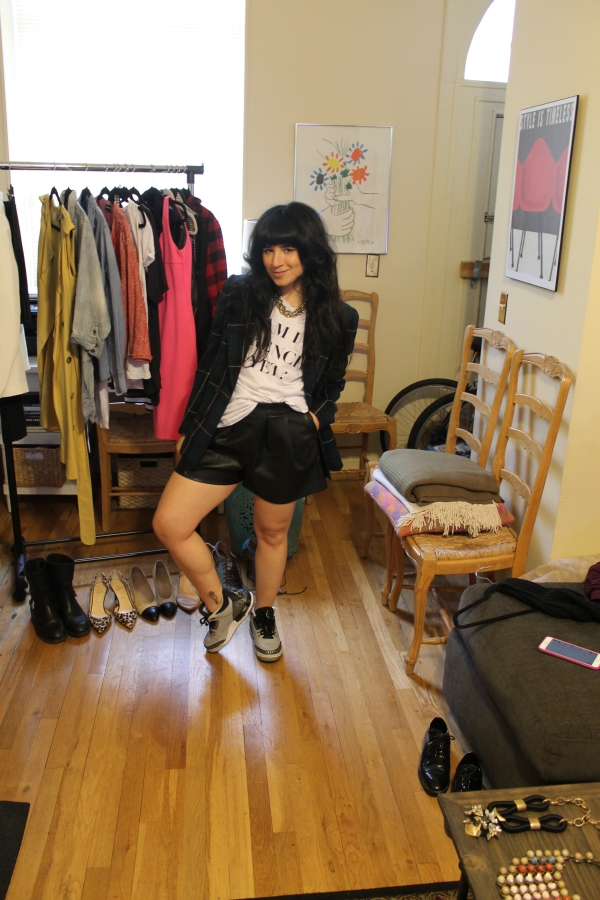 It's kind of an education on top of me saying "Get rid of that." So we rework what they have… a pair of shoes that you may have never considered to wear with jeans I'll be like "put those on with jeans."
For example, you can wear a rhinestone heel with a pair of jeans and some people may think that's a dressy outfit and it's not really. So it's a matter of reworking what they have, then after that is where  personal shopping comes into play, because we're trying to complete their wardrobe.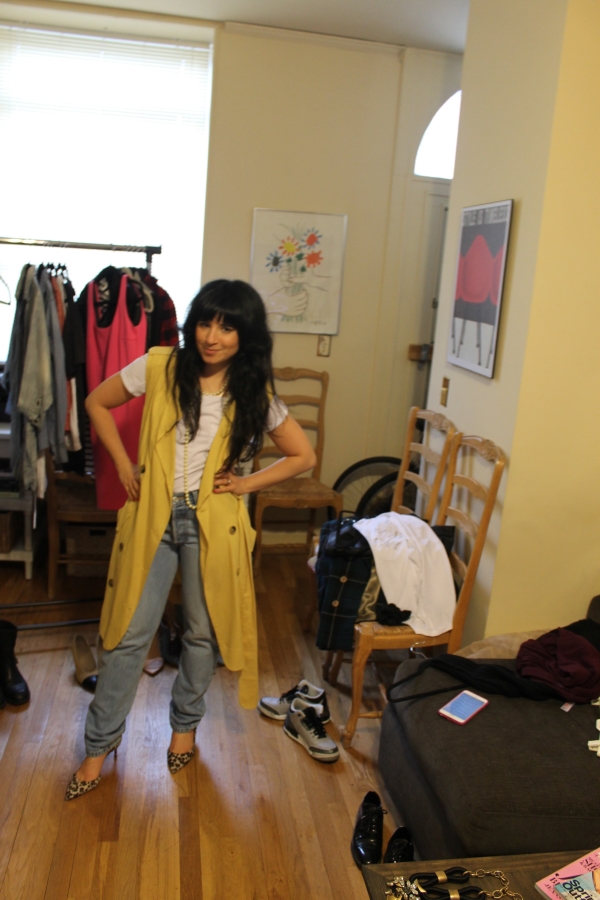 From there, we make a list of things they need and then shopping happens either virtually where I'll make a virtual lookbook, separated by items or a full outfit so they'll see you'll wear these pants with these shirts.
We will also do shopping trips and choose either a couple of stores or one department store. I'll pull things for them and then we'll shop together. Or the other way is I pull all the clothes and we do a session where you try everything on prepare all the outfits.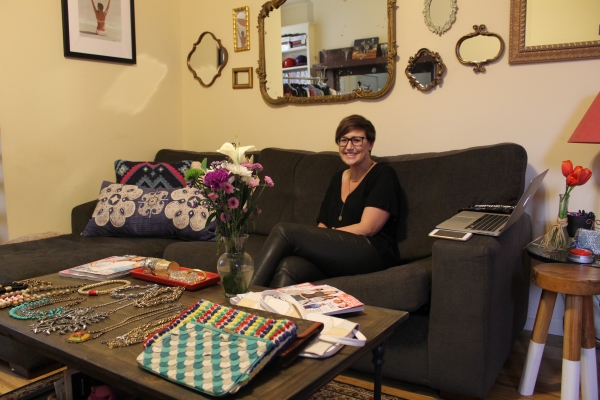 Do you have places you like to shop at? It really depends on the person and the price range. I typically work with women who are not spending a ton. A client I have this Friday, she's looking to complete her work wardrobe and she has a pretty classic style but she doesn't want to spend that much so were going to stick with Zara, Ann Taylor Loft and Madewell.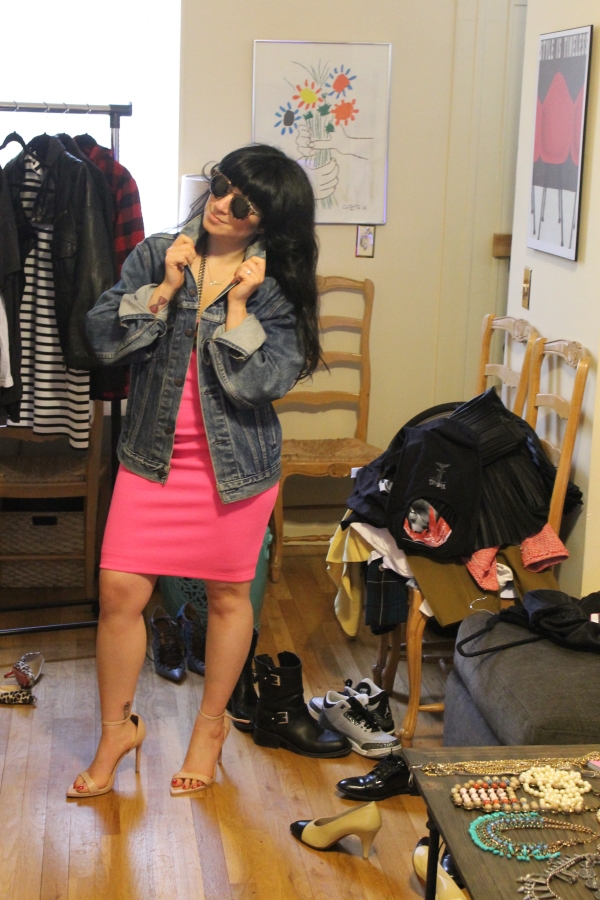 Do you adapt, what if somebody likes more of a rock style? Yes I worked with a girl, she was in Blind Melon. They're a 90s rock group. She had me work with her because she was still dressed like a 90s rocker and she's still working she's still singing and she was trying to look less like a 90s rocker. So working with her was really fun so we did a lot, we were shopping out of her boyfriends closet.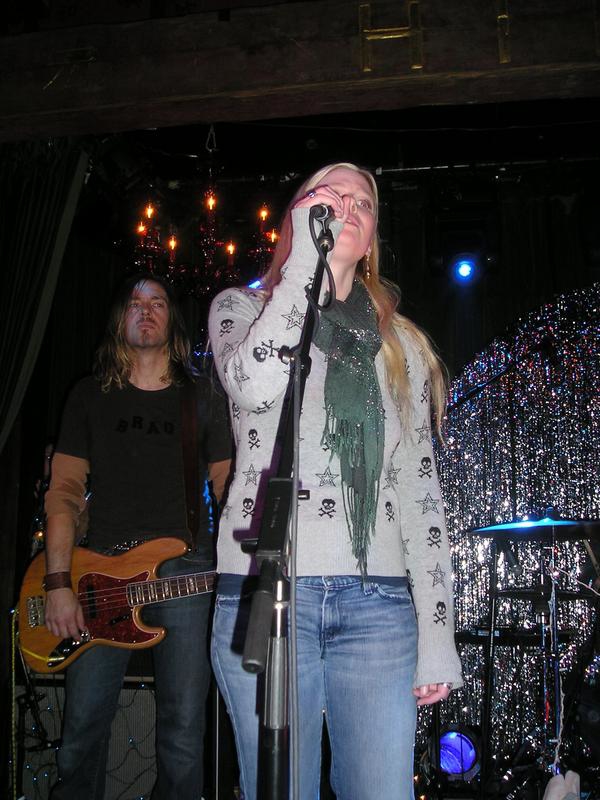 Do you do makeovers? Yeah, it is really fun. I love the people who are really open and they just say well tell me what to do. Its harder to work with someone who is really set in their way but that's the most common thing. Is you're trying to break them out of their shell a little bit, but sometimes there's people who are just like I don't know just tell me what to wear.
How would you define your style? I'm very trendy. I'm a little edgy but I also I tend to air on the side of a little bit boyish style. It's sexy!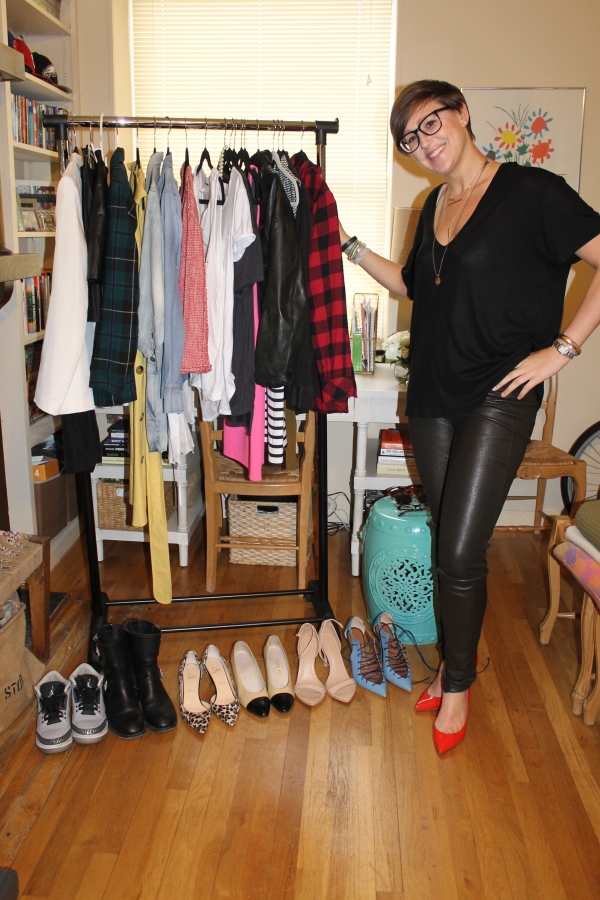 What are you wearing? These are red Louboutins.
Jealous! I got them at a Barney's sample sale. I have a lot of designer stuff but I get good deals.
Yeah that's why you're a stylist! Yeah, I have a lot stuff you'd think are really expensive but I'm really good at finding really good deals… And these are my Helmet Lang leather pants.
Every woman needs a pair of leather pants!  This is Anine Bing, Cali based designer… and I like to layer jewelry.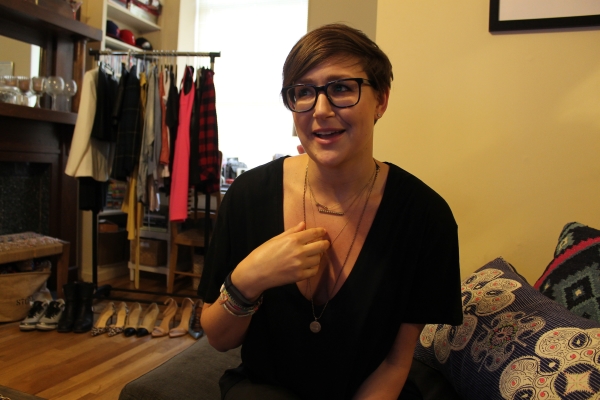 Do you shop at any shops in JC? I shop at Another Man's Treasure pretty regularly and E.Tittlemouse…. I go to Very as well. I can find anything anywhere.
What's your favorite Jersey City hangout spot? My favorite restaurant is Marco and Pepe and I'm very much a dive bar person so I like Dullboy. I like the vibe there. But I also like just going to PJ Ryans. You can play your own music on the jukebox. I only like hiphop music in bars.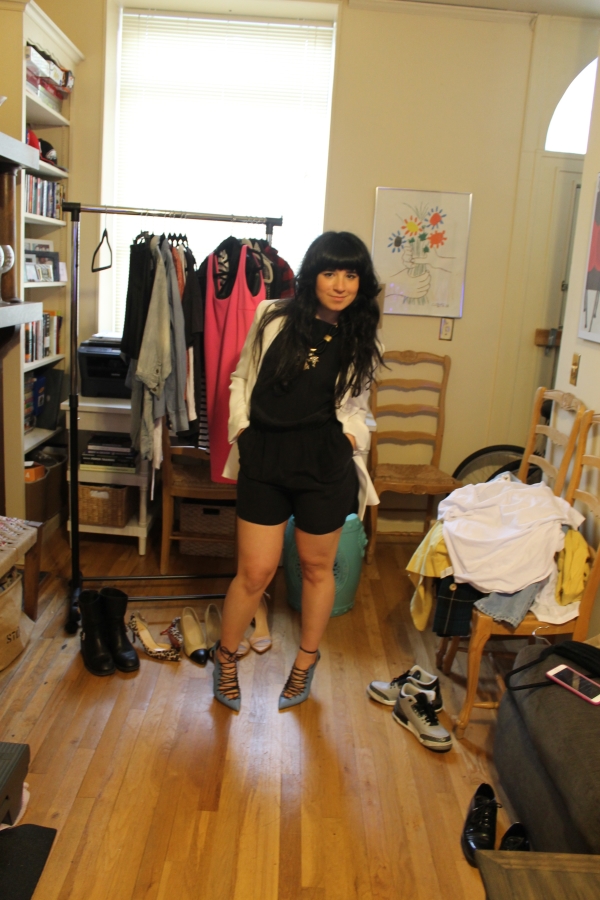 Do you style men too? Yes I do, men styling is a little bit easier. The main reason its easier is because men sizing is real. It's typically based on inches not random numbers so when you're shopping for a man it's a lot easier to pull clothes. Most the men I dress more for events, or like job change type situations. They're choices are very intentional. It's a different experience. Men don't have as many body image issues, so overall its easier to dress men. I actually prefer working with women just because I have more fun with women fashion then I do with men there's a lot more to work with, more options.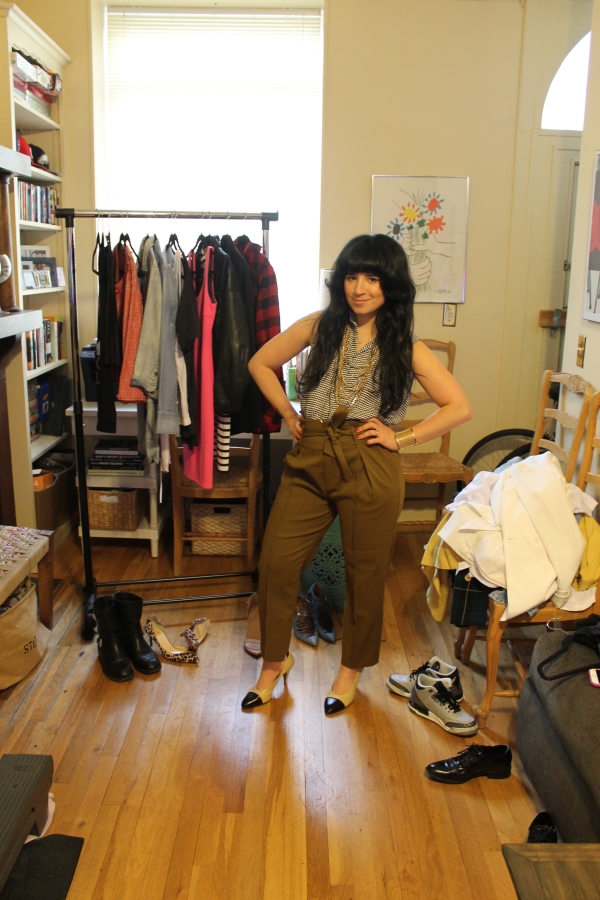 How do people pay you? I do hourly rates or I do packages. So if someone wants to do beginning to end starting with their closet and then shopping trip outfit prep that would be a whole package price. And we typically work it into their budget. So say I want to buy an entire new wardrobe and I'm graduating for law school and I want to pay $2000 including your fee, so I'll work it into people's budgets. So if you're working on an hourly rate I have prices, but if you're doing a huge package I will discount rates to work it into someone's budget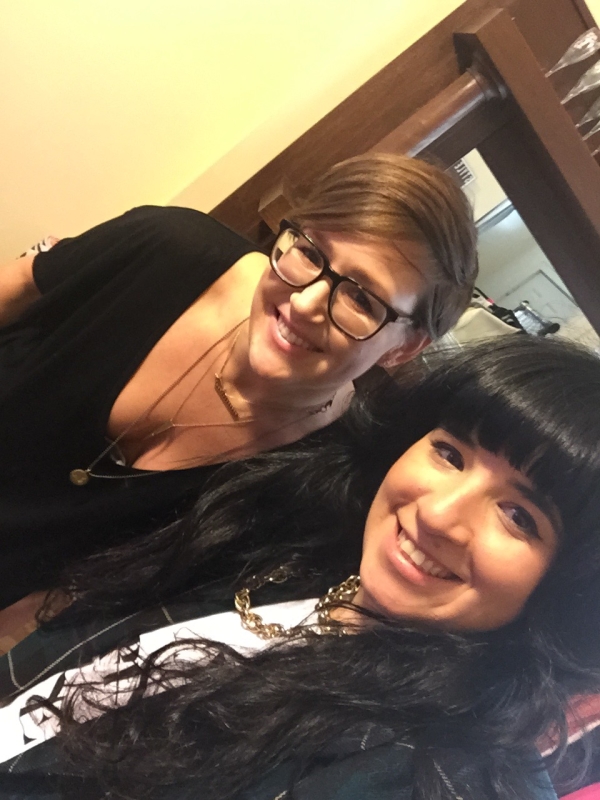 Give me a list of 5 thing every woman needs to have in her closet. A white dress shirt, fitted or boyfriend
a Chambray piece, a black fitted jacket, blazer or leather, a pair of pumps….and I think you need black skinny jeans
That's a great list! What's the biggest fashion mistake you see woman often making? I think not having your clothes fit properly. This size obsession that women have "I'm a 6 I'm a 6 I'm a 6.." and the way America messes with sizes, no one should really look at the sizes.  I feel like a lot of women will just buy that way and then you know it will fit perfectly in the shoulders and too tight in the waist and I think that's the thing I see the most.  You're better off buying a size too big and getting it altered.
Well I look fabulous! 
https://www.facebook.com/alipetersstyle
https://instagram.com/alipetersstyle/
https://twitter.com/alipetersstyle