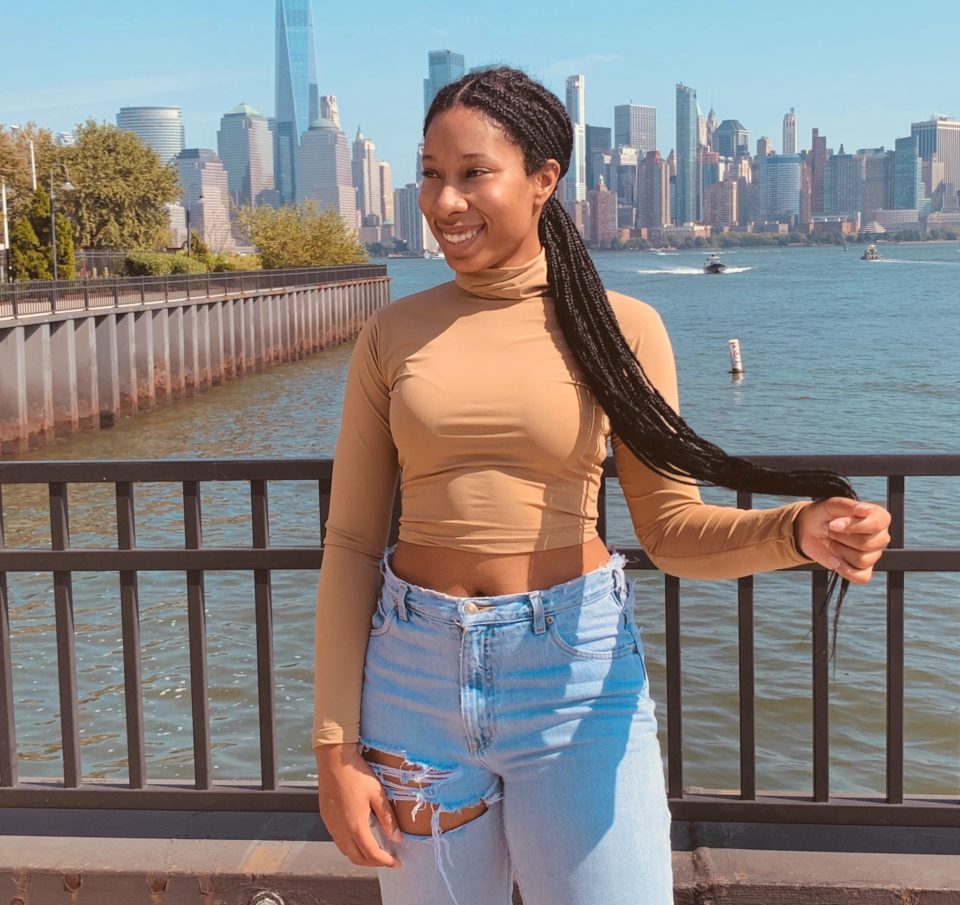 So about four years ago while scrolling through my weekly updates from ChicpeaJC, I came across a video of a beautiful girl whose rendition of Drake's "0-100" with Conundrum blew me away. After several spins of her newly released joint project i95 and WiFi, I decided that I NEEDED to have her perform at my open mic. Super chill, stylish, and professional… Karma showed up and left it all on the stage. Literally everyone who didn't know her before that performance found themselves on her Soundcloud and following her on literally all social media. Karma is absolutely making a name for herself in this industry. If you haven't heard of her or any of her music at this point, I am guessing you must have been under a rock. This Jane of all trades has been diligently working to shine in the music industry and I had the privilege to sit down to talk to her about the evolution of her music career.
So first of all, thank you for meeting me. I am glad our schedules finally allowed us to do this. When I first met you at my open mic here in Jersey City 4 almost 5 years ago, we clicked instantly. So I found it befitting to catch up with you and talk about all the new stuff you have going on.
I know, it's very hard because I am always doing something…but I'm glad that I got to sit down with you today.
You have a lot of projects recently released and in the works, but first let's talk about your HOT new music video.
Yes, I just released the music video for my song Speak Up from my EP About Last Night and that was different for me because I always talk about how I want to start acting more and I definitely feel like I was challenged by this video.
For someone who has never been behind the scenes, let's talk about that experience.
It was so awkward. I don't care what anybody says; even if you're really good on camera and know how to make love to the camera, it's still awkward. It's fun and nerve-wracking, but not in a bad way. Acting gets you anxious and excited to the point where you actually have the energy to execute the project. 
What are one of your short term goals with your music?
I am trying to be a quadruple threat.
Nowadays, you have to test the waters, you never know what could be the door opener for you. I'm not trying to limit myself too much while staying in the same field.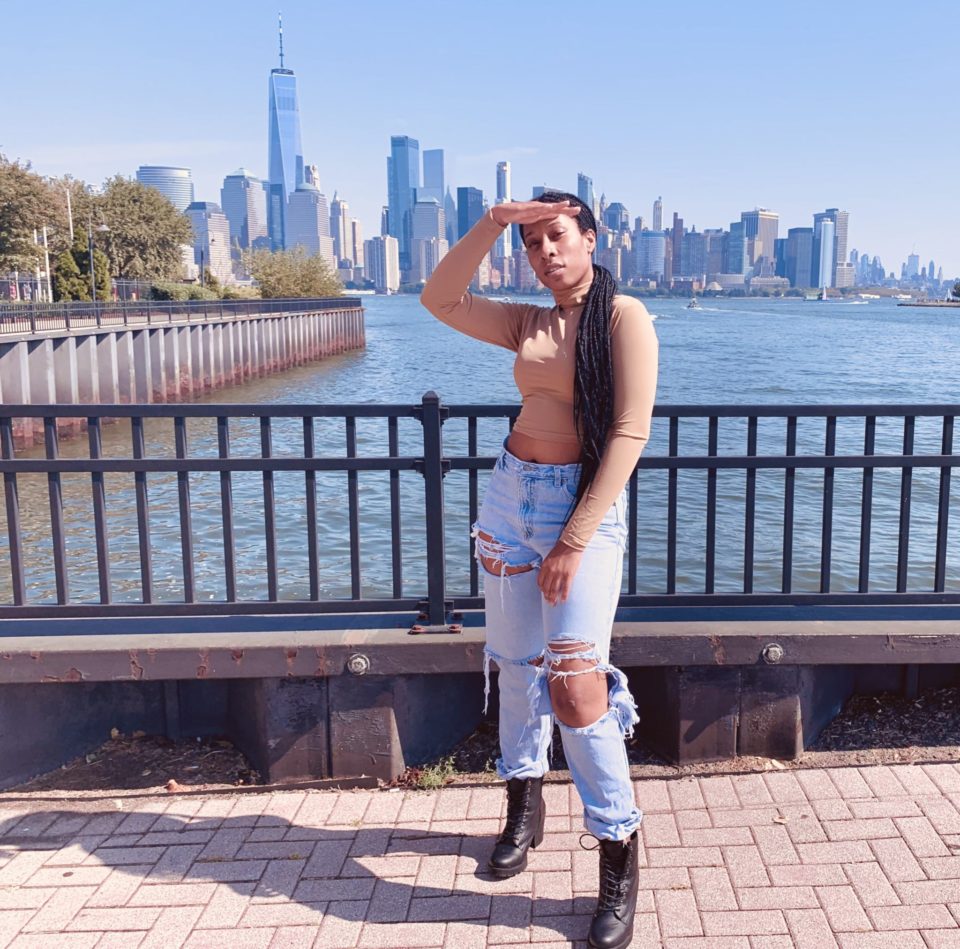 How long have you been creating and how have you evolved in that time?
Ultimately, I have been making music since 2012 but seriously since 2014. I released my first project back in 2014 and that opened the door for people to discover me. I am very proud of that project and hate it at the same time. I have a love hate relationship with it, you know. It's like your first project always sounds like s**t to you. My sound and voice has matured a lot. 
What major moves would you say have developed you as an artist?
As of this year, I started to completely write for myself. I record, I mix and I master for myself.
I don't have to wait on anyone. It took me a while to get good at it, but I know what I need my work to sound like and now I can create that for myself. 
That's a major accomplishment!
I don't really think even think about it, you know? I actually started mixing for other artist back in  2015. I still did the 9-to-5 thing off and on, but this has been my main thing.
I took pro bono mastering jobs just from local artists to perfect the craft and it took me a while, but…dedication!
There are a lot of R&B female artists out there, how is your content/message any different and a useful contribution to the world?
I make R&B music, but sometimes people misconstrue my songs for romantic love songs. Sometimes I am talking to myself or a family member. I use words like "baby" so people naturally romanticize my music, but it's beyond that. I talk about a lot of stuff especially internal conflict, because I know a lot of people struggle with communicating their emotions. It's important to release, not even for the benefit of others but just to know you've gotten it out. I know how to articulate my emotions and putting them in a song is one way I express them. Self expression leads to growth and I hope that's a way that I can encourage my listeners.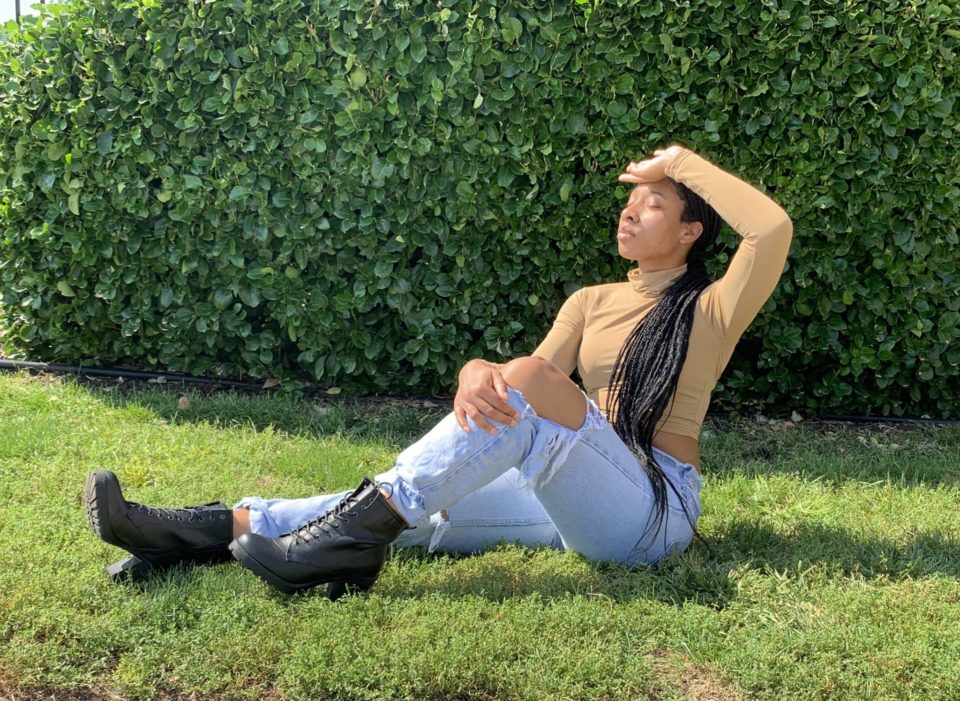 What role did music play in your life growing up?
I grew up in a musical household. All of my grandparents and even my mom were ALWAYS playing music, 24/7. They played all types of music, from everything current to things before their time. It's like their lives had a theme song. They made me love music so much, I didn't know I'd be heavily influenced like this. But I decided this is the type of artist I wanted to be. I want to keep my music style modern and keep it "me'' all while bringing that old school feeling back that the people are missing. My family always encouraged me to sing and dance; even when I didn't sound so great, I still kept going.
What motivates you and gives you that strong sense of self? You're not the same girl I met a few years ago. I've personally seen you blossom and develop so much as an artist. What has contributed to that?
Honestly, that time period in my life around age 19-20 when I had to dig deep and figure out who I was, I had tunnel vision. I lacked a support system at that time, so I had to decide for myself. – if I was the last person on earth, would I still want to do this? The answer is YES! Even when I'm sad, even when I'm tired, I have to keep going. I gave myself no choice but to keep going.
I was cocky when I should have been humble. I realized that I didn't have to be the loudest person in the room to prove that I am good! My energy is balanced and I have a clear understanding of where I wanted to go with this…I grew up!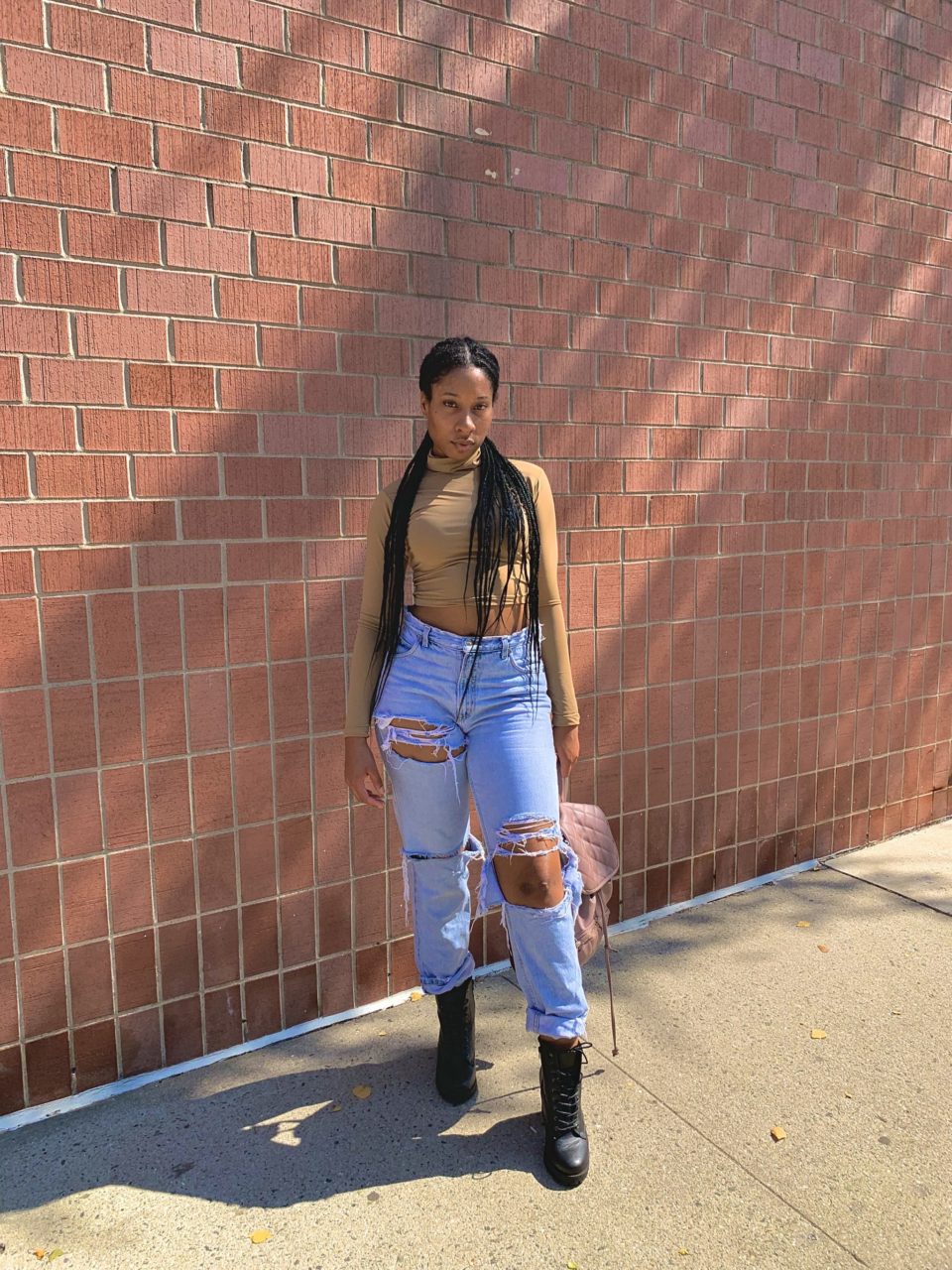 ---
Watching Karma's persistence and growth has inspired so many people (including myself) to follow our dreams and not take any shortcuts. The path hasn't always been clear for this young Super Star but it is obvious that she wants nothing more than to be successful and willing to put the work in. Karma said she just wants to put her people on the map and with strong will like hers, I am looking forward to seeing her continue to make major moves!
Karma's Music and Videos can be viewed/heard below: 
https://www.youtube.com/watch?v=fphPr6-l_4A&feature=youtu.be
https://linktr.ee/therealkarma_
Instagram: @therealkarma_
Twitter: @_therealkarma