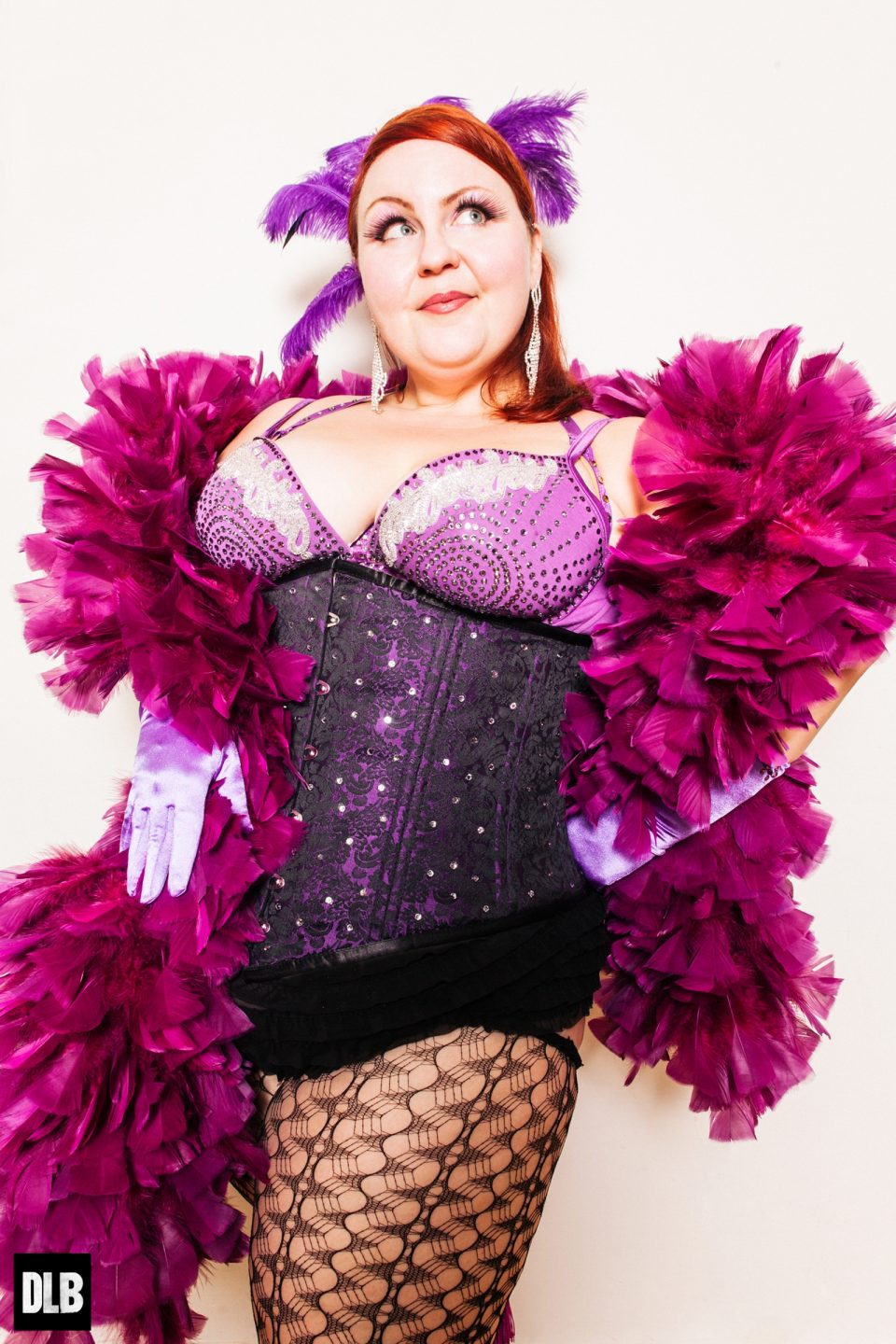 I first heard about Lillian Bustle after her Jersey City Ted-Ex talk "Stripping away negative body image" went viral. After watching it, I was so inspired by her message of self-love and the end of body shaming. This video is a must watch. Lillian Bustle is not only a body positivity movement activist she also happens to be an actress, and a fierce burlesque dancer. I needed to meet her.
I am pretty open about my personal struggles with my body image but have never really talked about it. This is a topic that I am going to explore more and open up about on the blog. It's important and I know many people can relate.
I met with Lillian at the new Choc-o-pain in the Heights and we talked about body positivity, the burlesque world and Jersey City. It was one of my most favorite interviews. A few weeks later I went to check her monthly burlesque show at Miss Wong's and absolutely loved it. She is so fierce, confident and oozes sex-appeal. Lillian is my new girl crush.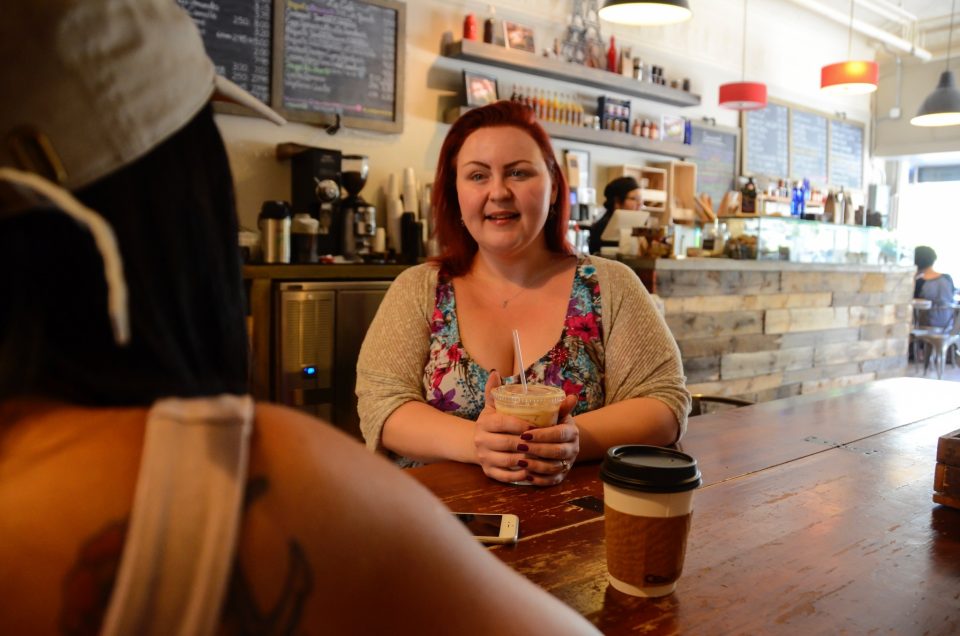 What's your name? I'm Lillian Bustle.
What do you do? I'm a burlesque performer and body love activist.
So you said you're a burlesque performer and a body love activist. Talk to me about both of them. The body love activism came after the burlesque. I had been doing musical theater for a long time and was longing for a way to create art for myself. I felt because I was auditioning so much and I didn't feel like I was getting the projects I wanted that I was waiting around for permission to do the job that I wanted to do. A number of factors came together, and I started taking classes about four years ago at the New York School of Burlesque. I originally got into it because I was interested in embracing and celebrating femininity and prettiness and glamor were a very big part of that when I started. It morphed into something else that was a celebration of weirdness and the unusual rather than a celebration of fake eyelashes and glitter, although that's part of it. That led me to being more active in a lot of online communities, especially Instagram, where you'll see a lot of the hashtag #Bodypositive.
Right, I see that. It's about just being able to embrace who you are at the time and know that whoever that is might change and to start treating yourself more kindly and in return, you start treating other people kindly. There's an element of acceptance that comes first before the positivity comes through. From there, I got involved with TedX Jersey City a couple of years ago [and] Caley Vickerman encouraged me to put a talk together and that was Stripping Away Negative Body Image. There was a study that came out about how seeing different kinds of bodies helps people appreciate different kinds of bodies more. Seeing burlesque is a great way to experience that.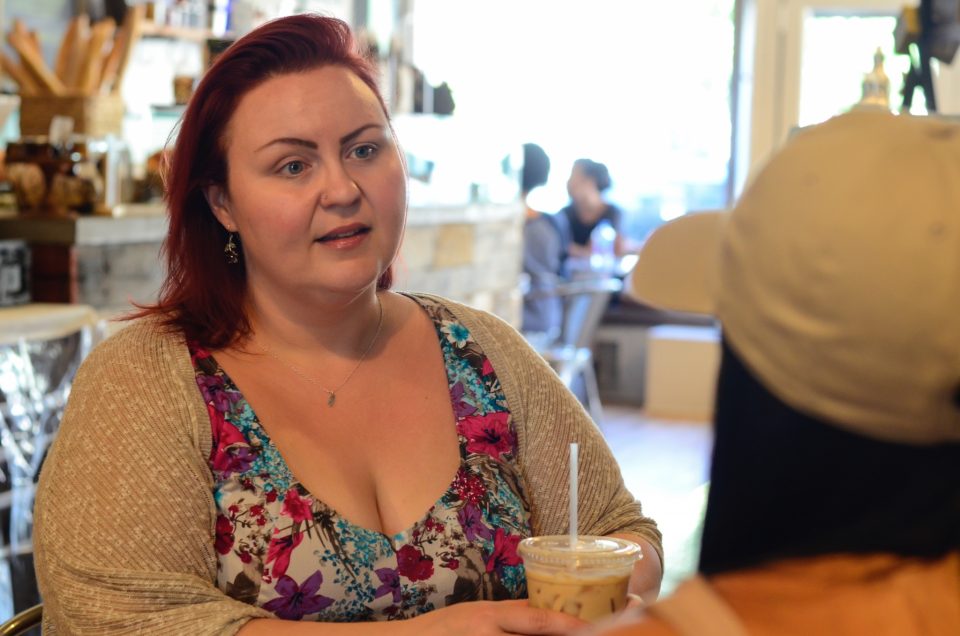 Okay, now I want to be a burlesque dancer. Yeah! And people don't usually know this, but Burlesque audiences are about 80% female. I was scared to go the first time I went because I didn't know what to expect and I had never been in a situation that was like that. I went by myself and sat in the back at a student recital from the New York School of Burlesque, and I was like, "Oh my god, this is amazing." And that was when I wanted to do more.
So the body positive thing speaks to me because a lot of people don't know I've suffered from eating disorders, and it's in my family. You see your body in such a different light as opposed to loving it and treating it…. The way you talk to about yourself sometimes, you wouldn't talk to somebody else. I think that people have a hard time talking about shame, and I feel to be able to talk about body positivity means acknowledging that there is this culture of shame especially towards women and female-bodied people who are expected to fit into a mold. It sometimes makes women mean to each other, and it makes relationships strained between mothers and daughters. I think there's a lot of power in calling something out, and I think that the more we can talk about the actual problem of shame and name it as a problem, the more people can come together and combat it. It's interesting to see that social media has played such a big part in that.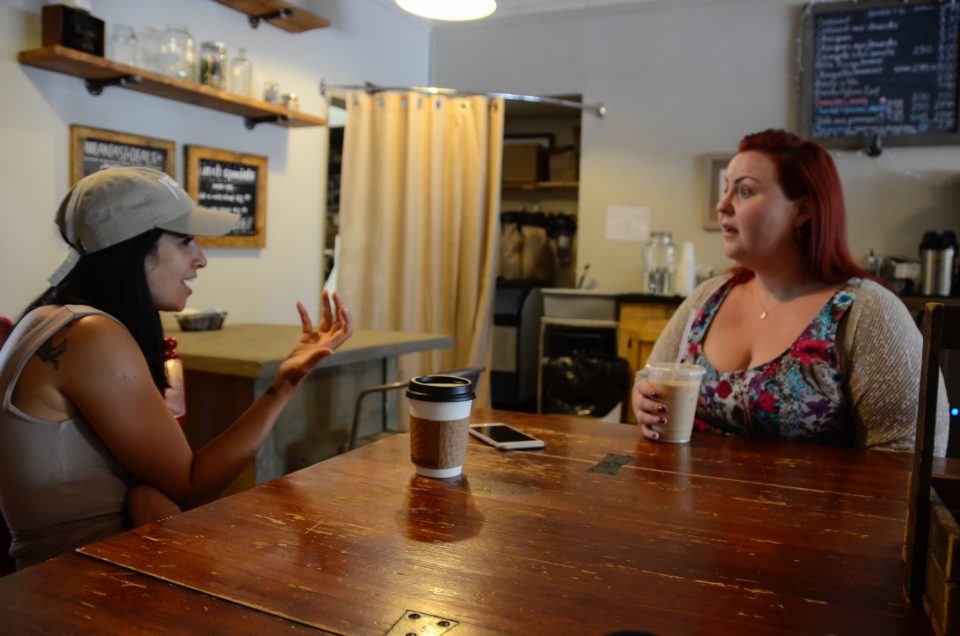 There's a whole movement on social media of girls of different sizes using #CurvyGirl and #BodyPositive. The body positive movement has a lot to do with abilities, race, and colorism within race and in general celebration of marginalized "othered" bodies. There's been a rash of photographs being removed from Facebook and Instagram of fat girls in bikinis. I had a burlesque photo taken down where all my bits were covered and Facebook said that it violated the standards. I used to work for an internet company and my job involved making sure that nothing pornographic was on the site. I know it's hard to make a judgment call sometimes, but there's a pattern here that's insidious.
I've found a home in the burlesque community. Everybody gets into burlesque for different reasons, and not everybody who is in burlesque is an activist in any way. But I do think there is something political about owning yourself and celebrating your body on a stage no matter who you are. Being in that environment and being able to bond with other people who are doing it for the first time and learning how to twirl tassels is just incredible.
Can you tell me a little bit about what brought you to what you're doing today? I grew up in Virginia, went to school in Florida, and I moved up here in 2016 specifically to try and make a living as an actor. As far as my personal background, my family was super dysfunctional. I waited until my mom passed away to start performing burlesque. I know that she would be proud of me now, but I think that she would've freaked out at the beginning. She was very about "What would people think?" which is funny because she had her freak flag in her own way. I was a little bit worried after my Ted Talk came out, I hadn't told my sister that I had been performing burlesque. At the time, it was still dicey for me to talk about with people who I had known for a long time. But now my sister knows and is cool, and one of my nephews is trying to get me to speak at his university. I've spoken at SUNY Purchase and a couple of different events.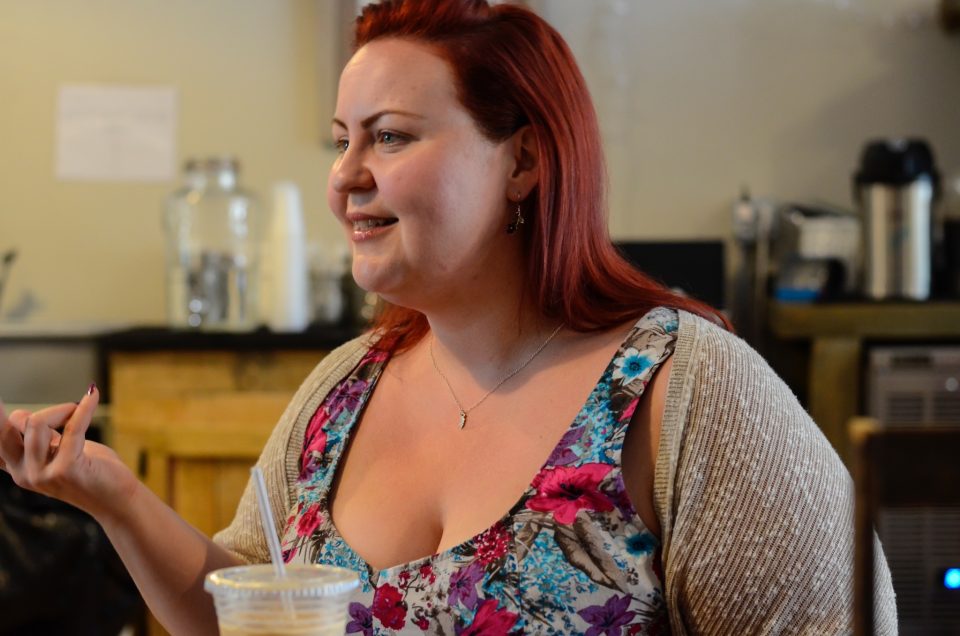 So your Ted Talk went viral, can you tell me a little more about that? I was not expecting that at all. There's over 150,000 views on YouTube now. The thing that went nuts, Mic.com had done a meme of just the first bit of my talk, and that was what got shared on Tumblr, and that has about 1million shares.
What was the quote? The gist is that I'm reclaiming the word "fat" as a self-descriptor, that "fat" doesn't need to have negative connotations. And that I can be fat and beautiful at the same time. It resonated with people, and I started getting letters from people from all over just saying, "You put words to what I've been feeling for so long. I'm okay to call myself fat because it's not a moral judgment it's just the body that I live in right now." I am very lucky; I haven't gotten a lot of backlash personally about it. There are people in the fat acceptance community who get death threats; there's a documentary coming out called Fattitude and the directors of that film have had people show up at their homes and just incredible harassment.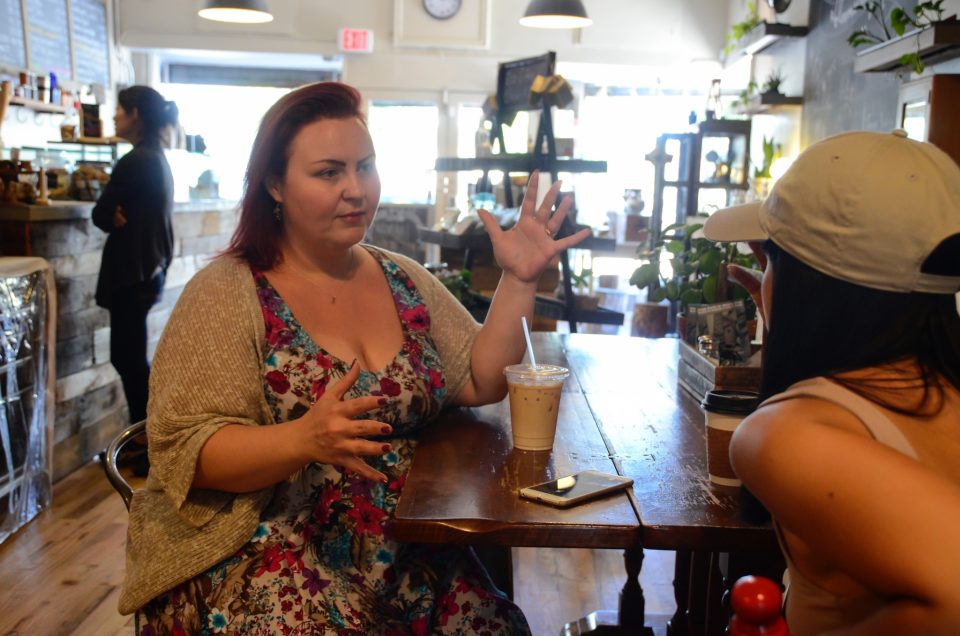 Where do you see the body positive movement going? There are circles in which it's very known and very visible, but then the other day I had somebody ask me if I came up with the term myself. Different movements mean different things to people who are in those movements. For me, body positivity doesn't have to do with any one specific thing. It has to do with moving away from the "Thin-White Ideal" and the importance of any body outside of what you'd see in mainstream commercials. It's not just for women; it's for everybody regardless of background or health. I think that everyone deserves a chance to be judged on their work, to be judged on their personality, or maybe not to be judged at all quite frankly, to move through the world without being harassed because of the body you were born with. For others, Body Positivity means something more specific. For a lot of people, it means fat and supersized bodies. I think it's important to recognize that people who are on the extreme ends of marginalization suffer more at the hands of other people. People in larger bodies make a significantly lower income overall and of course that also spills over into everything else. It's important to recognize that nobody's pain is the same.
There's no comparison. Right.
I'm so happy that people are talking about Trans issues now [and] the body dysmorphia that comes along with identity issues and taking steps to match your body with who you are inside. We are told that it is possible to create the kind of body we want to live in and for some people that's true and some it's not.
My battle with weight was always that if I reached my goal weight, I would be happy. I thought that too.
If I would not eat for days and I would go through cycles where I don't care and cycles where I think if I get to that certain point, I'm going to be happy. I still do it occasionally, and part of it now is because I have all these costumes. So if I do lose or gain any amount of weight, I'm going to have to dump a lot of money into getting new costumes. And that's in the back of my head too—
Right, when you're trying to be positive. Or you a see a picture taken from an angle that you're not used to.
What you were talking about, body dysmorphia, it's also not a term that people are familiar with, and I think it's way more widespread than people know. So with Amy Schumer recently, where she was like, "Hey, I'm not plus sized." A lot of people took it as her saying being fat is bad, being Plus Size is bad, but for me, she is not Plus Size. "Plus Size" is a term that's an industry standard that means a specific thing and it has to do with numbers and measurements and the way clothes are cut. Kids keep seeing a type of person represented on TV and in film and even in theater. These aren't the only people who have stories to tell. If you grow up thinking that you have to look like that to be aspirational, to be a famous person to be valued in society and then you see that someone is saying Amy Schumer is [Plus Size]. You identify with her body and they're saying that's a Plus Size, "I know Plus Size means size fourteen, wait a second, I'm a size twelve, how do I fit into that?"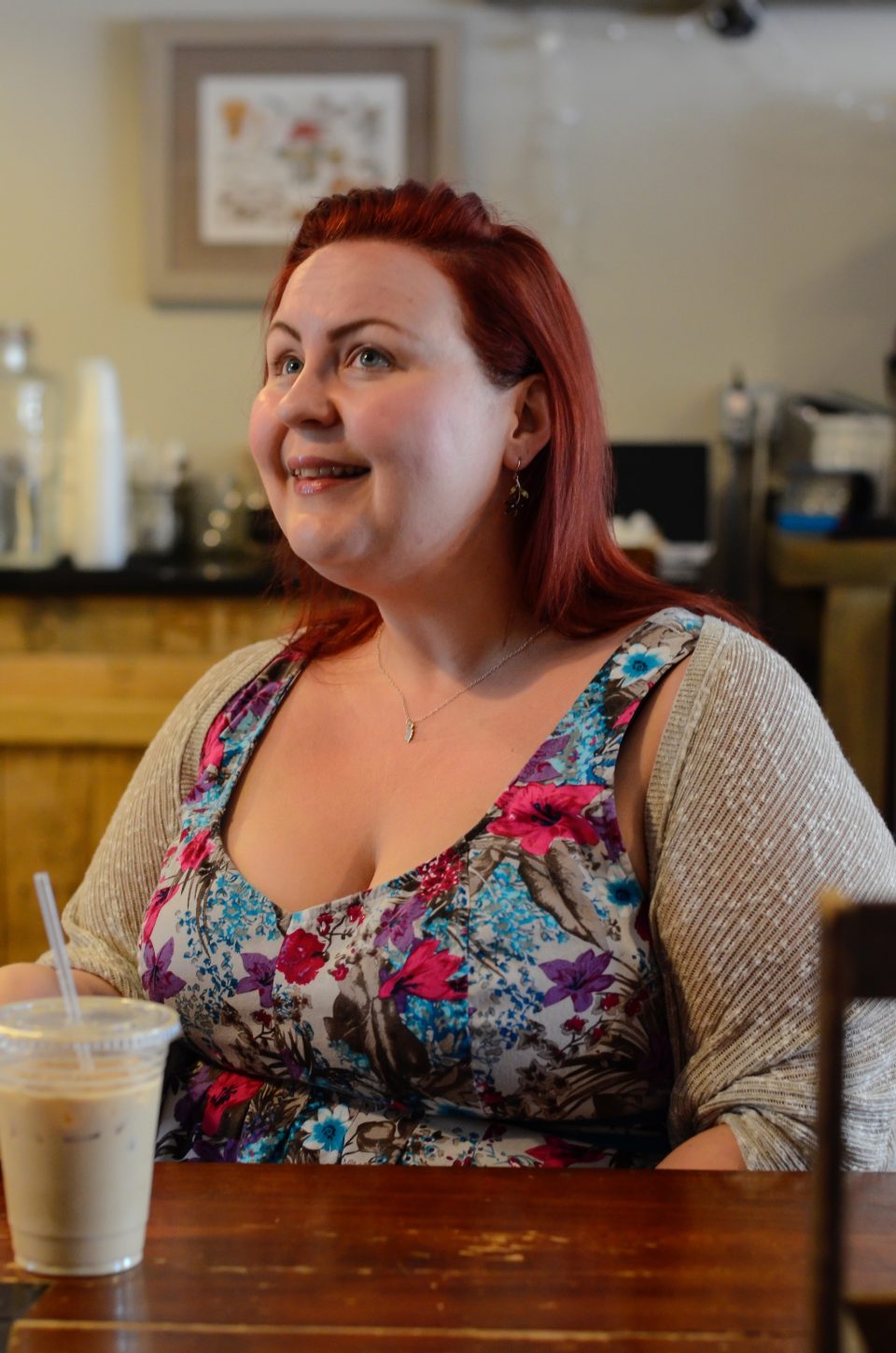 Which is interesting because back then, having a little more meat on your body meant you were wealthy and were sexy. Yup, I have an old Dominos Sugar ad with a girl in a bathing suit and it's like, "Eat Dominos Sugar to get a womanly figure." Money equals control and so if you have money it used to mean you could eat a lot, and now it means that you can hire a personal trainer, that you can have a gym in your home, that you can afford the workout clothes that make you feel good.
Cocaine. Yup, also that. You might also have access to a medical professional that will write you prescriptions. It is going to keep changing. To your point from earlier, I think, in general, we're seeing an uprising of people who aren't going to put up with crap anymore. The concept "Diet Dropout," to make a concerted effort to free yourself of what can be disordered thinking about food that might have been labeled dieting and might have been applauded when in fact there are as many different reasons for a relationship with food as there are with people. It's also not an eating thing always, people who have PCOS have issues with their weight—there are different things that can affect your hormone levels. I know a girl, she goes by Little Bear the Bearded Lady, she has PCOS, and when she started getting facial hair, she just went with it. She is a burlesque performer who has a full beard, and she's great.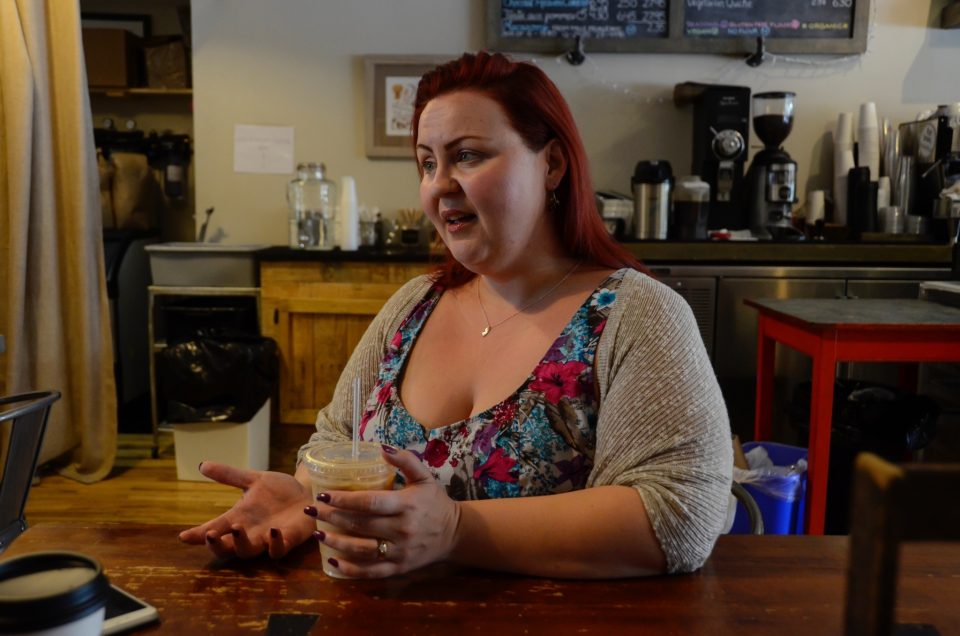 Do you have any shows coming up in Jersey City? Absolutely. First of all, I'm excited to have burlesque happening in Jersey City. It's been fun to watch the night life start to boom over the past couple of years. I produce and host a show on the first Tuesday of every month called Speakeasy Burlesque, and it's at Talde on Erie Street in Miss Wong's lounge.
Can I be a guest performer? For sure!
It's on my bucket list to do a burlesque because I would pack that house out! That's awesome. We have been extended through October now.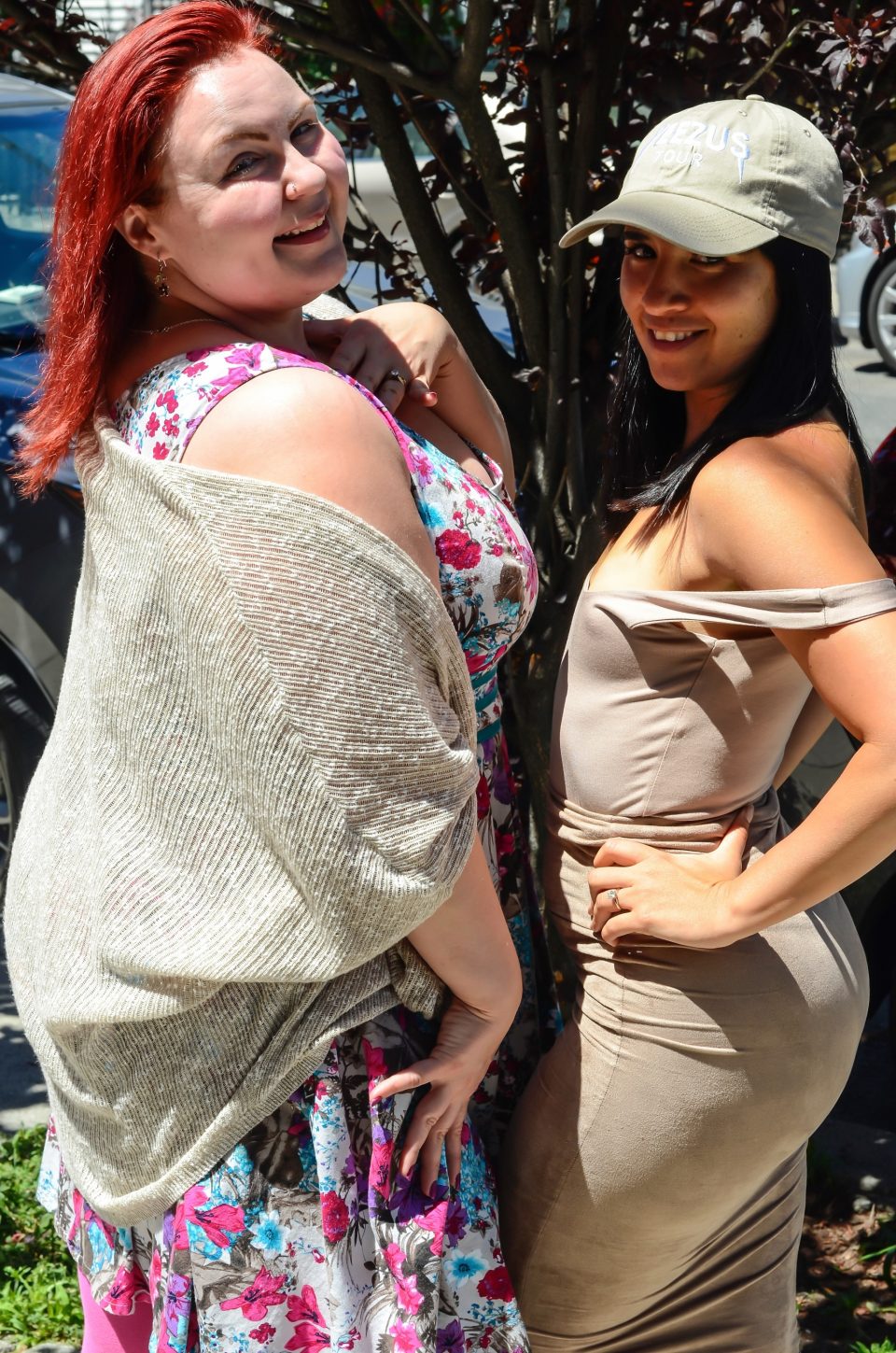 How many classes do you think I need to learn how to burlesque? Typically, people take about six before they do their first performance.
What's your favorite Jersey City hangout spot? I would say, Pint, it's always a friendly crowd, I love the owner Wolf, all the bartenders are great.
The bartenders there are hot. Tommy's a great guy.
That's exactly who I was talking about. Yeah. They build a community, and there are some other spots that I like, but that's the one place I gravitate to for sure.
What's your stage name? Lillian Bustle.
Oh! I thought it was your actual name! Lillian Russell was a light opera star at the turn of the century, and she was shaped very similar to me, and she was considered the American Beauty and I just really connected with her. Something else that I would like people to know is that I do a Podcast called "The Body PosCast." My co-host  Liza Poor and I, come out with them as often as possible. We've got some great interviews coming up. I'm getting the ball rolling with public speaking, and I'm looking for opportunities. I have an incredible program just talking about the importance of body diversity.  ly
Keep up with Lillian Bustle:
Find out more about local shows here!