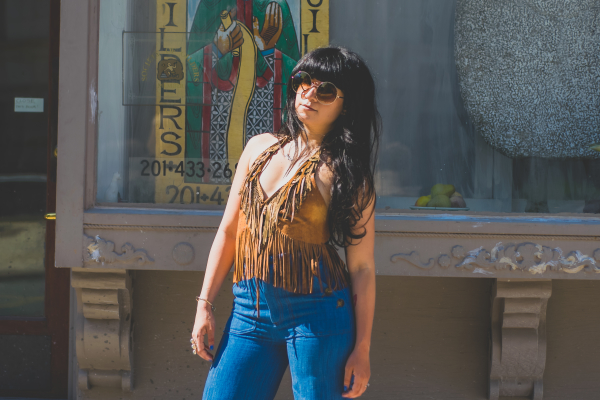 When I started ChicpeaJC over a year ago, I was going to focus most of my writing around fashion and stylish people.  If you look back at some of my firsts posts, they were all about "what I am wearing" and stylish people….then this blog just morphed into an all-encompassing culture blog, covering everything from food, community stories and even a city-wide event calendar that's thankfully been well received by all my readers.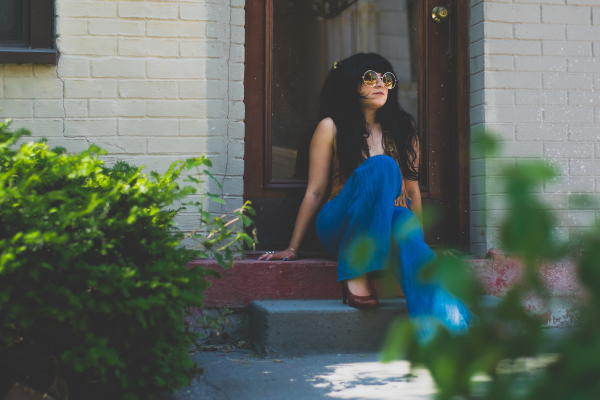 All this makes me so happy and I am incredibly grateful to be doing what I am doing. Now, it's been a while since my last "What I am wearing" post so I called up fashion photographer Nabill @Nvbill to shoot a fun outfit to kick off summer fashion on ChicpeaJC.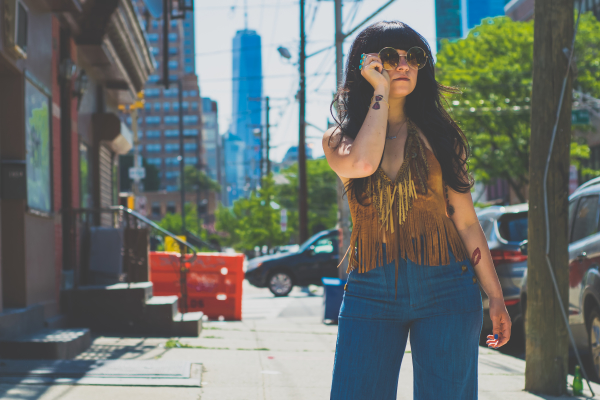 Let's talk about the outfit: I got this 70s fringe halter top last year from Another Man's Treasure, Turquoise ring and bracelets from Tia's place, high-waisted jeans from Zara, sunglasses from Asos.com and the brown pumps are thrifted.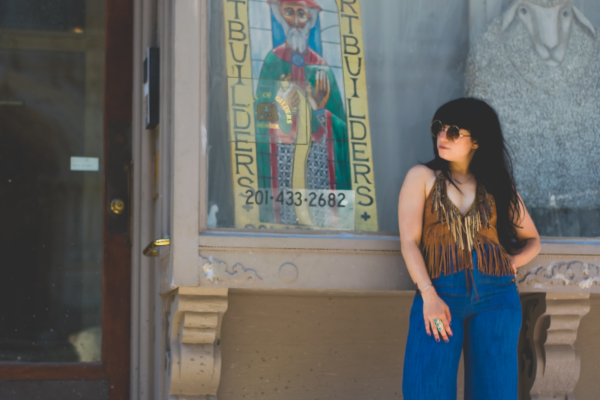 I am a little fashion bi-polar, but the 70s style has always been my favorite. I like to wear high-waisted bottoms (because they flatter me) and cute crop tops and large sunglasses in the summer… It's easy, casual yet sexy!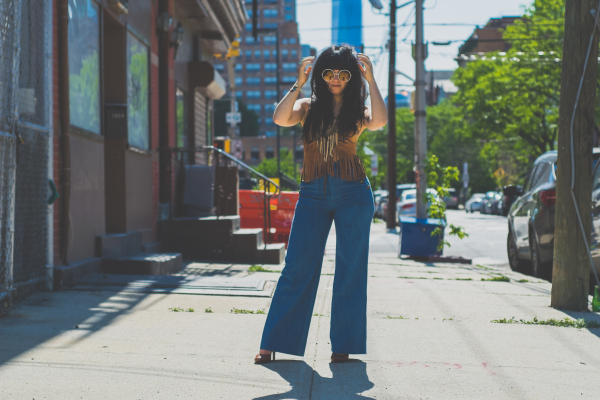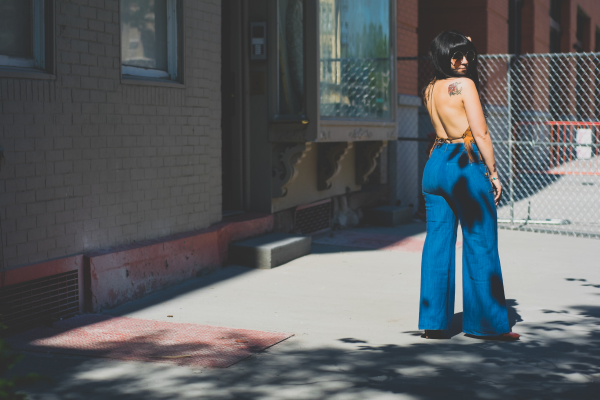 Staying Alive?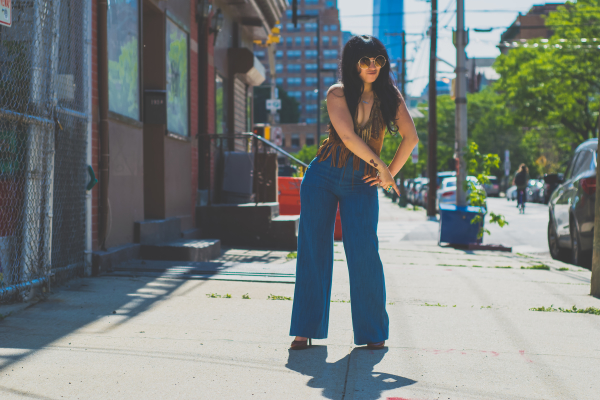 While Nabil and I were shooting around Downtown Jersey City, we found an old beat up chair waiting to be thrown away and it was the perfect scene for this type of shoot. It was the perfect day.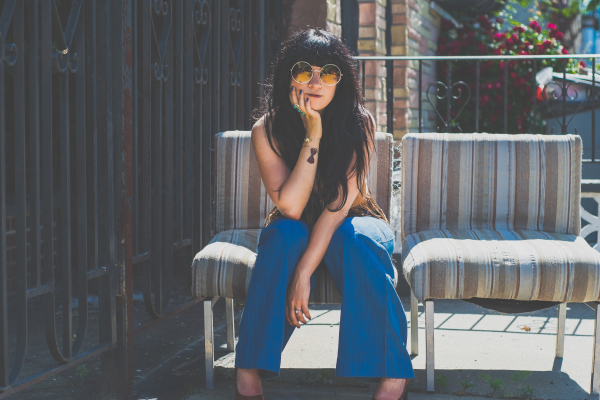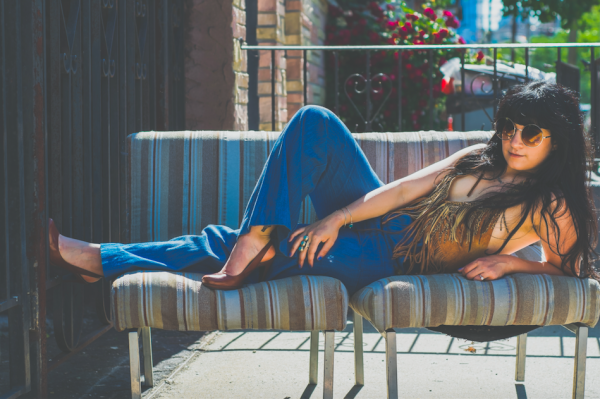 I really felt like I was in a time warp and back in Jersey City in the 70s…. it reminded me of this picture local Photographer Ann Harwood took…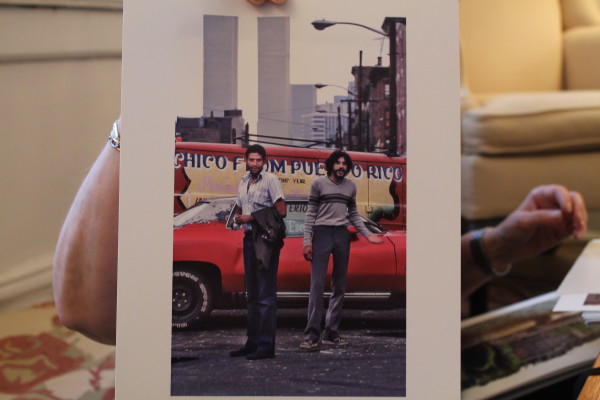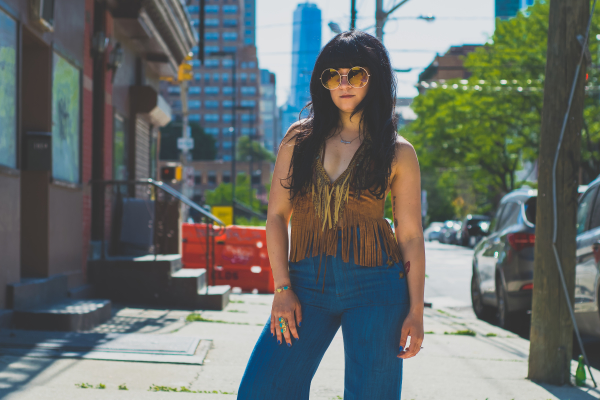 Peace out dolls.