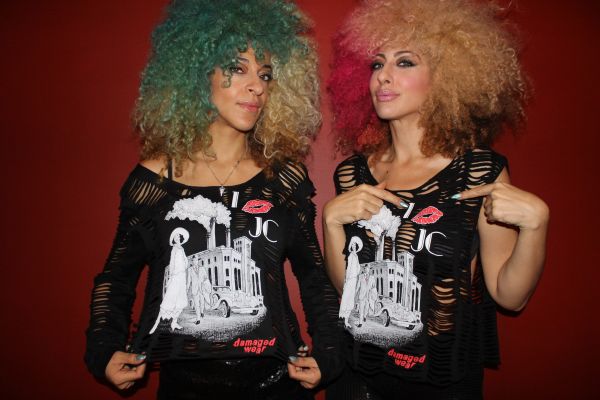 A few short weeks ago Damaged Wear and I, released the "Retro Powerhouse" shirt designed by Jersey City artist Pat Massett. We saw this shirt styled by me, my girl Kyra and stylish peep Dan Joseph. Now the thing is this shirt is made by Damaged Wear, which is a brand that actually promotes damaging the shirt, cutting it up to fit your style!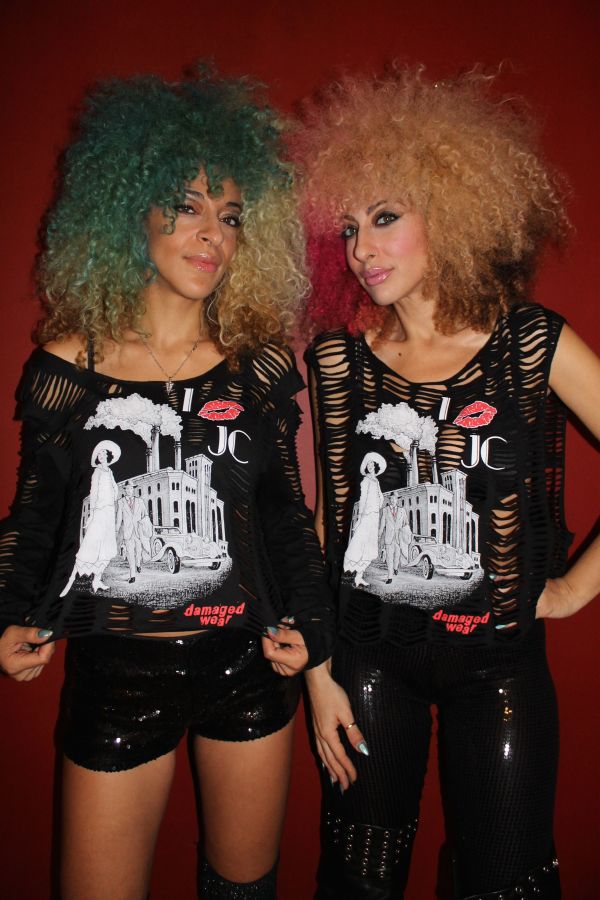 I enlisted my superstar friends The Big Hair Girls to damage the Retro Powerhouse shirt. They came over on a weekday night for me to shoot them and of course my little Mia needed to be part of the action. I dressed her up in a damaged wear tee for toddlers! It is so adorable and a touch inappropriate, which I love. We had such a fun time dancing in the living room and little Mia was loving the camera! I wonder where she gets it….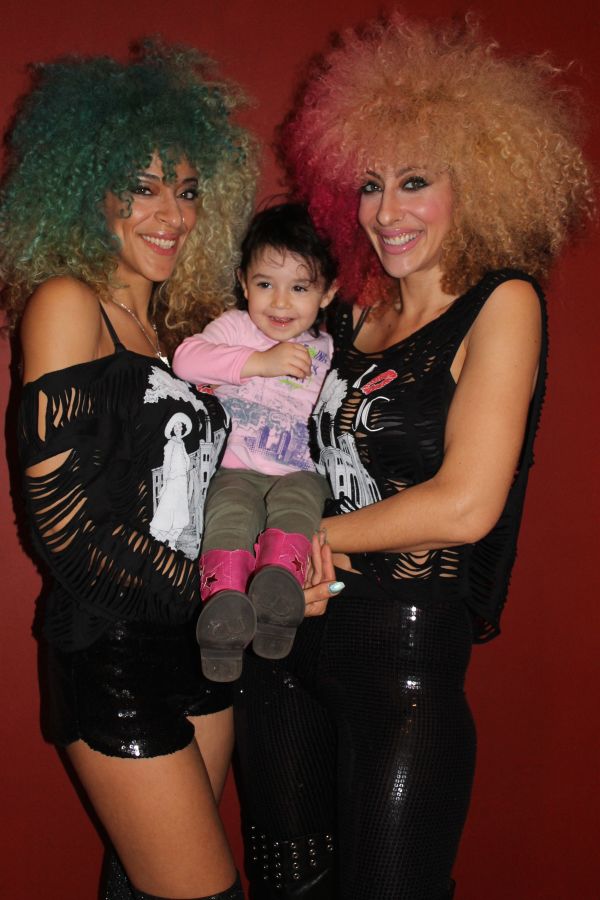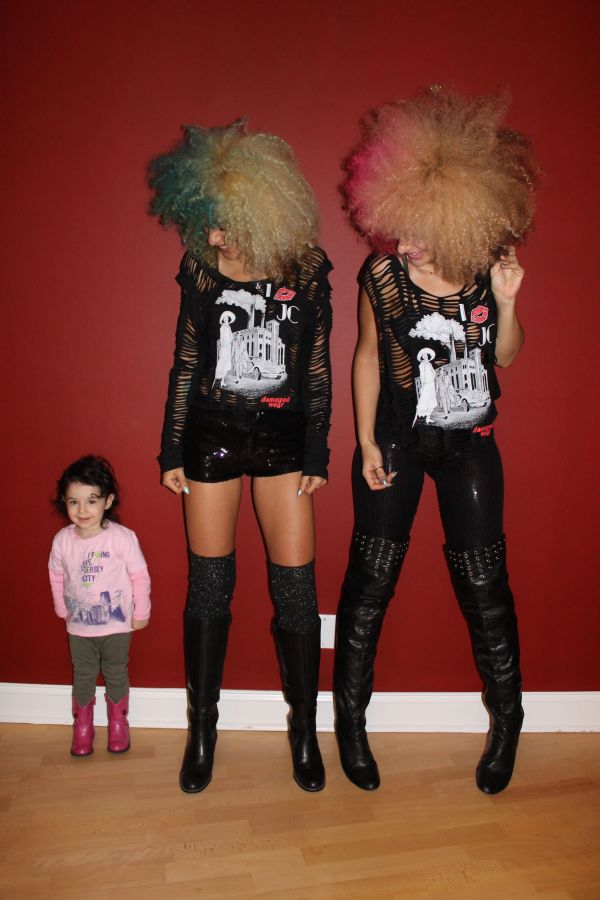 What do you guys think of the shirt? (Lizzy) Of course we love and support anything that "Chicpea" does…
What? I am right here!! (Lizzy) haha I am giving you a journalist approach. I am not talking to you I am talking to the Times.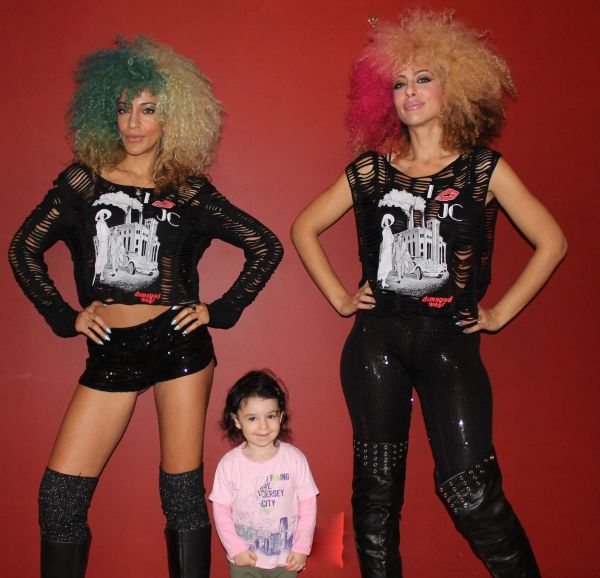 Haha!! (Lizzy) Pat Massett did a great job incorporating a retro design as part of the shirt, that is very Jersey City.
(Venus) Also the fact that a portion of the proceeds goes to a really good cause is amazing and adds to it and we are super excited to be a part of the fringes of it!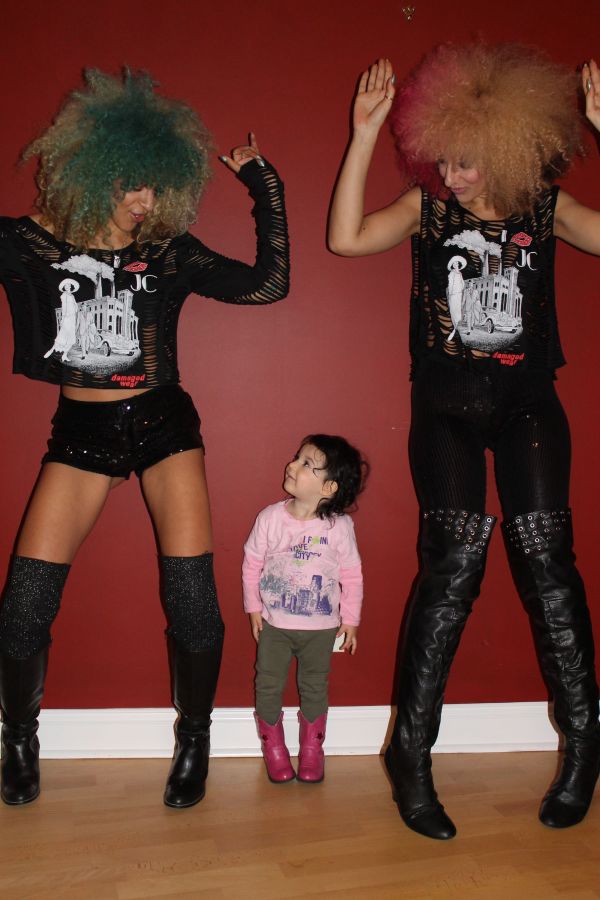 How did you guys damage it? (Venus) We took a couple of very sharp scissors and we just shredded it up. We almost did a skeleton/rib cage to it and just left the design.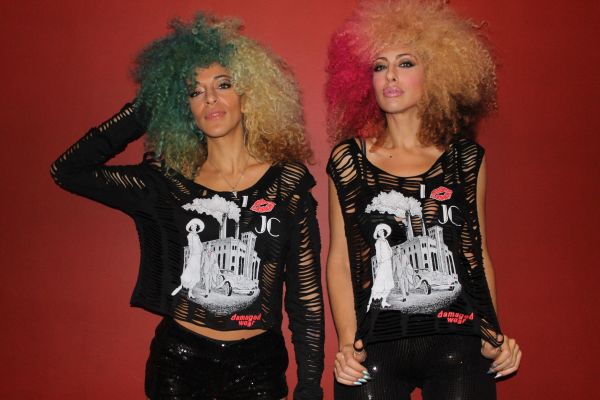 I love it! Yeah we love them… and considering it's for such a good cause you should buy 3 or 4 of them!!
Thanks guys!!
---
Shirts can be purchased online at www.damagedwear.com/chicpea and at E.Tittlemouse & Co!
Portions of the proceeds will be benefitting the JC Youth Foundation
They are limited edition!