A few months ago, I was invited to my friend and business partner's store The Clearport to speak in front of a class of Saint Peter's University students about entrepreneurship. Many of the students in this class already had their own businesses in the works. Ahmed Zoghpy came up to me to tell me about his product. Glorgeous, a "luxurious, natural and cruelty free coffee scrub made with real gold." All I know is, at his age, I definitely was not thinking about making my own products, let alone one with gold in it! I was intrigued. I told him to hit me up when it was ready.
A few months later, he dropped off his product for me to try out.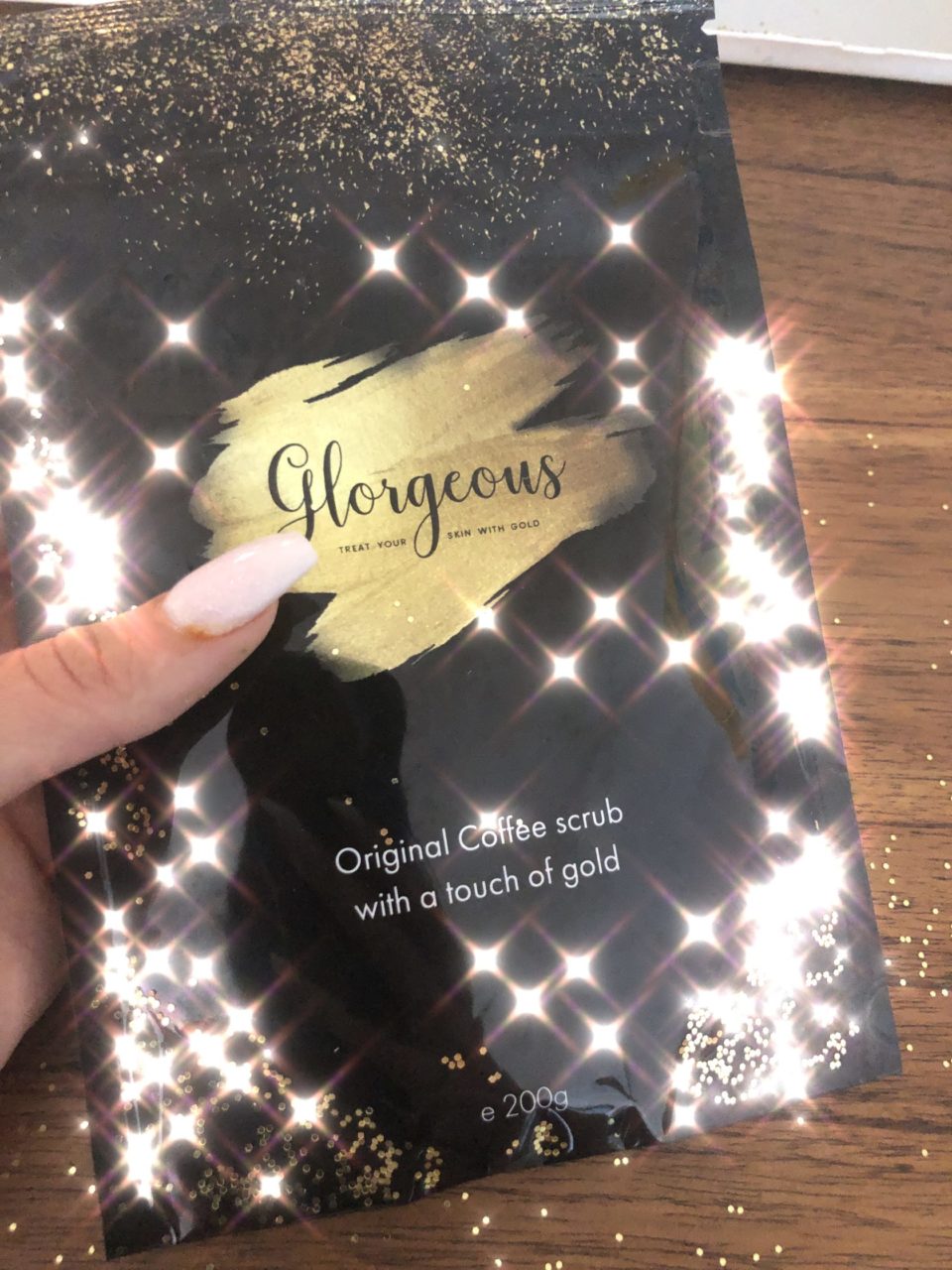 I love it. It was invigorating and left my skin feeling smooth and luscious. The best part is knowing that this was created by a young entrepreneur from Jersey City with a dream. I see this becoming a huge hit.
We reached out to Ahmed to hear more about his business.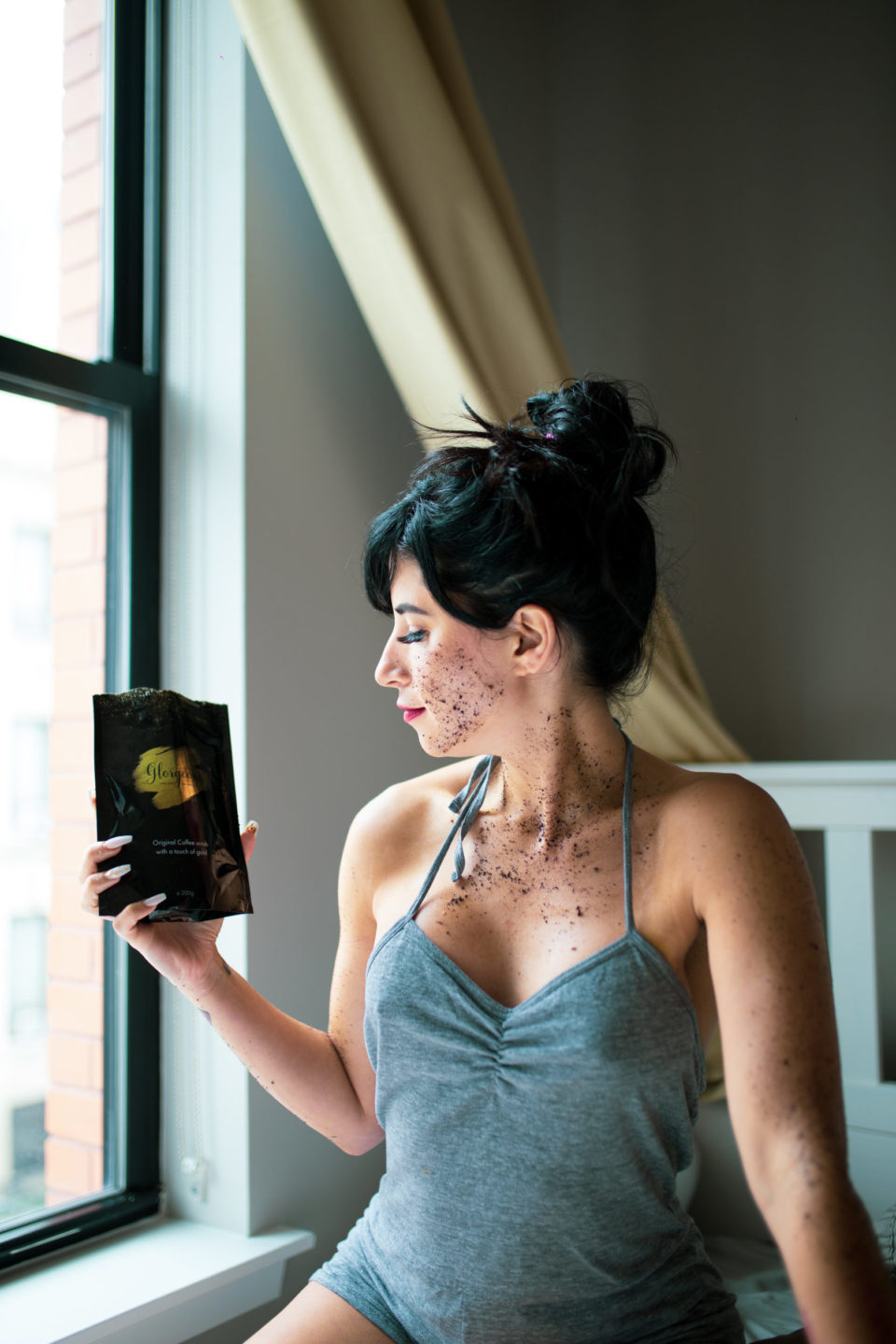 What do you do?
I am a new graduate who is working as a swim instructor while looking for jobs and working on my company. I enjoy working out, playing soccer, and swimming. I also like to read and study about human behavior.
What did you study as a student of Saint Peter's University?
I studied international business at Saint Peter's University.
How did you come up with the idea for the gold infused coffee scrub?
It all started last summer when I was looking to start my own business, but I did not have a vision of what I was going to invest in. One day, I walked inside Sephora with my sister and started to ask her how much all these products were. They were so expensive, yet everyone was still willing to pay the big dollars for it. I went out and started doing my research, and I saw an opportunity in investing in the beauty industry. The beauty industry is constantly growing and it's worth more than $440b in sales. People are always in need for cosmetic products. In my opinion, there was no better time to be a beauty entrepreneur. Beauty products are trending now in the business world, especially the 100% natural products. I knew that there would be a big competition, so I had to come up with something new and effective. I saw that coffee could be very beneficial for the skin if it is mixed with natural oils. But I knew that's not going to be enough to step out from the crowd. I also saw that gold is trending in the beauty industry and can be used as a luxurious treatment for the skin. So, I mixed them together and came up with the first coffee scrub that has pure gold as natural ingredients. My theme is to deliver luxury affordable products to my consumers. I also have three other products lined up that will contain gold but not coffee.
What was the process from coming up with the idea all the way to the final product and site being launched?
It's been a long journey and it was way harder than I thought it would be. But I am so excited and proud to finally say I launched my own product. I started with product development and insuring my product can compete with my competitors and to be even better. It took me four months to come up with the final ingredients; I took that time doing research and product testing. Then I came up with a design that can reflect my theme. My plan was to come up with a luxurious and elegant package design. After coming up with the design of the package and the ingredients, I had to do all the paper work. For example, creating the company, getting my trademark and setting up a bank account. Then I finally built my own website and now I'm currently working on marketing the product, which is the hardest part and the most challenging.
What makes this product stand out?
What makes my product different is that I'm using 100% naturally derived ingredients. One of those ingredients is 24k gold, not just because gold is trending in the beauty industry but also because gold helps the skin maintain its youthful look and gives it a majestic glow. Furthermore, I'm delivering luxury products with a price tag of middle market price. Also, my scrub is vegan and cruelty free, it does not contain any chemicals or microbeads.
What has the feedback been so far on the product?
The feedback has bee phenomenal, I have been receiving very good feedback. Everyone that tried my scrub told me it made their skin much softer and it helped them with stretch marks and made their skin glow.
Is there anything else you want people to know about you or your product?
I would like to say that my main objective is to create something unique and effective to all my consumers. My goal is to have satisfied consumers that are willing to buy our products repeatedly and not just use it once and get over it. I want to have followers that are interested in my product across social media platforms. Also, I would love one day to sell for big brands like Sephora and Bloomingdales.
You can find more information about Glorgeous on glorgeous.com and follow Glorgeous on Instagram.