Jersey City is a fast-paced place. Any person that is even remotely familiar with this place will agree that the all day and all night, Jersey City people are going full speed. High-rise buildings pop up everywhere within weeks, police cars are always zooming up and down the streets with their sirens wailing and there's no shot at being an early or even on time to your lunch date or shopping trip to the mall because city traffic is awful. 
It is so easy to get caught up in the speed of the city. We never take the time out of our chaotic days to listen to the birds sing or admire clear skies. We always look at rainy days as though they are an inconvenience to our lives. Perhaps if we stopped taking the world for granted and slowed our minds down, we would be able to see the great things about the world. Maybe if, during those traffic jams on Kennedy Boulevard, we used it as time for meditation and admiration for the simple things about the world, we could limit the amount of stress in our lives.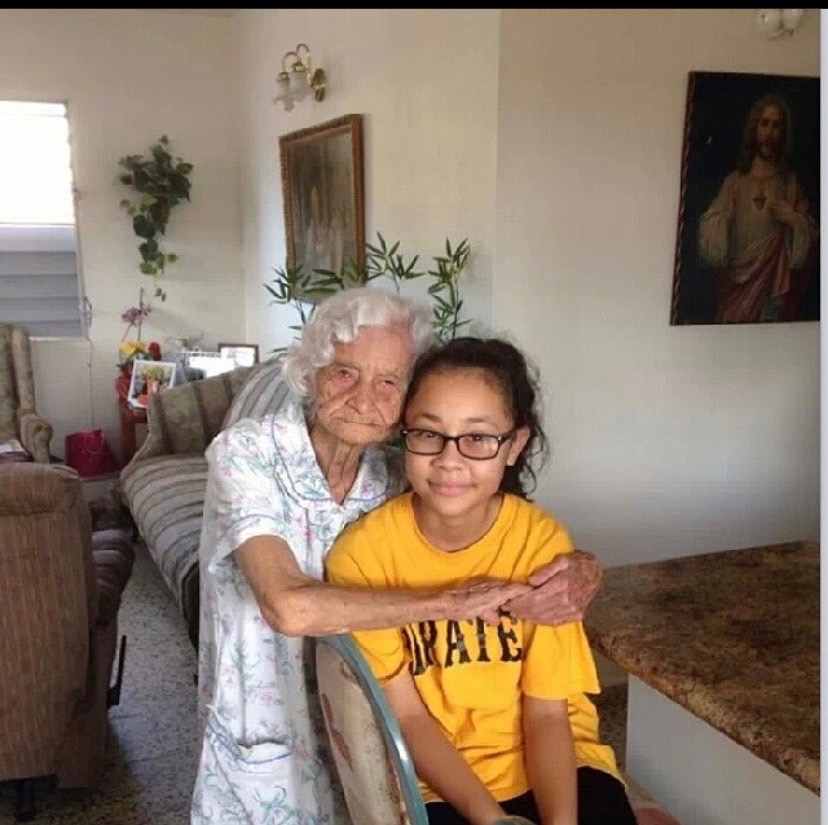 In a small town in Puerto Rico named Aguas Buenas lived Doña Lila, my great grandmother. Spending time in her neighborhood allowed for me to truly understand simple living. There were no 20-minute waits on lines at supermarkets, hour-long traffic jams. Of all of the countless hours I've spent roaming the streets of Aguas Buenas, I can't even recall hearing a single siren zoom by. 
My great-grandmother lived a simple life. She had the same routine every single day. Everything that she ate was fresh and organic. She woke up every morning to the sound of her precious roosters and began her day with her son, Carlos and her dog, Fe. She never complained about having to care for her animals or maintaining her starfruit trees. Rather, she spent every single day praying, admiring and loving life. She had rarely ever wished for anything more than the necessary things she needed to live a comfortable life. 
Doña Lila passed away when she was over 105 years old. Her life was lived at a slow pace, her daily routines were geared toward her happiness and mental health. She did the simple things that made her happy and allowed herself to fall in love with everything that god had granted her: family, her friendly neighbors, animal companions, caring for others, nature and so much more. These things cost her nothing. Her lack of money and old age never made her lose sight of her love for life. 
Of course, living in Aguas Buenas is nothing like living in Jersey City. But, here in Jersey City we have so many things to admire and so many luxuries that Doña Lila did not. If we could just take the time out of our days to be thankful for what we have and find joy in the simplest things about the world and ourselves, we can be happy the way my great-grandmother was.
 Don't let the speed of the city and the chaos of our world make you feel as though the world is going to pass you by if you don't slow down, take deep breaths, admire the simple and beautiful things. 
This is Doña Lila. She will warm your heart.