When I was 18 years old, I met my first love. We were inseparable, and we dated for about a year until things started to slowly unravel. He had anger issues and for the first year together, he never took it out on me. Then one day, after a night out with friends, I picked him up from school. He was extremely angry with me, he started banging on my car and calling me names that I can't even say out loud. My car started swerving and we almost got into an accident. I was scared and for the first time in my life, I thought I was going to die. Like most people who take out their anger on their significant others, he apologized and told me how much he loved me, that it was a mistake. Of course, I forgave him. The emotional abuse continued.
One day he called my house and started calling me names, and my father accidentally answered. After my father heard everything, he came into my room, sat me down and said, "You need to end it." I knew he was right. I knew that it would only be a matter of time before this man would do something to hurt me.
In my case, I had a support system and the strength to leave, and it was very hard for me as I still loved him. Imagine a woman with no support, with children in an abusive relationship. When you are in love with someone, it is sometimes hard to accept that they are capable of hurting you.
There are so many stories, too many to even count of women (and men, too) being abused by their partners. Abuse can also come in different forms, more than just physical.
WomenRising is an amazing organization servicing Hudson County, focused on helping women and children in environments where domestic violence is present. WomenRising has spent over a century working to provide assistance to families who need it most, and protecting the lives of anyone who seeks them for help.
I had the pleasure of sitting down with Devan Tierney to learn more about this amazing organization.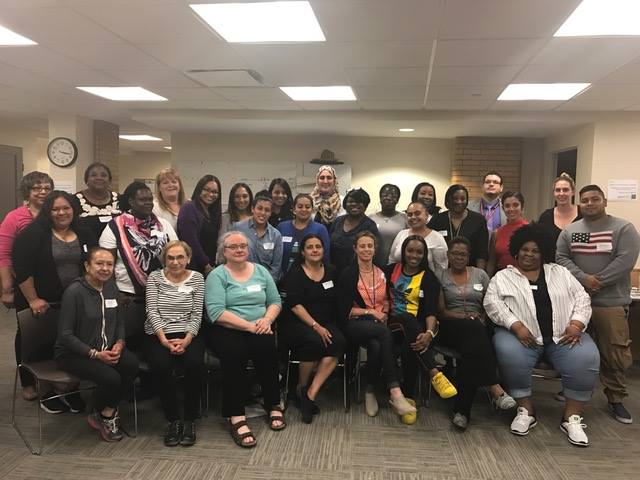 What's your name?
Devan Tierney.
What do you do?
I am the Development and Communication Coordinator for WomenRising.
What is WomenRising?
For over 110 years, WomenRising has been helping women and their families. Our clients are in need – in need of jobs, safety from domestic violence, safe homes for children, and much more. WomenRising is the foremost community-based organization for women in Hudson County.
We assist women and families in Hudson County from crisis to self-sufficiency through our four-core programs, Domestic Violence Services, Permanent Supportive Housing, Youth and Family, and Workforce Development.
WomenRising is the State of New Jersey's designated provider for Hudson County's domestic violence programming. For over 30 years, WomenRising has provided direct, immediate and comprehensive access to services 24 hours a day, 7 days a week, for women and children victimized by domestic violence. We provide our women with anything necessary to make them feel both safe and comfortable.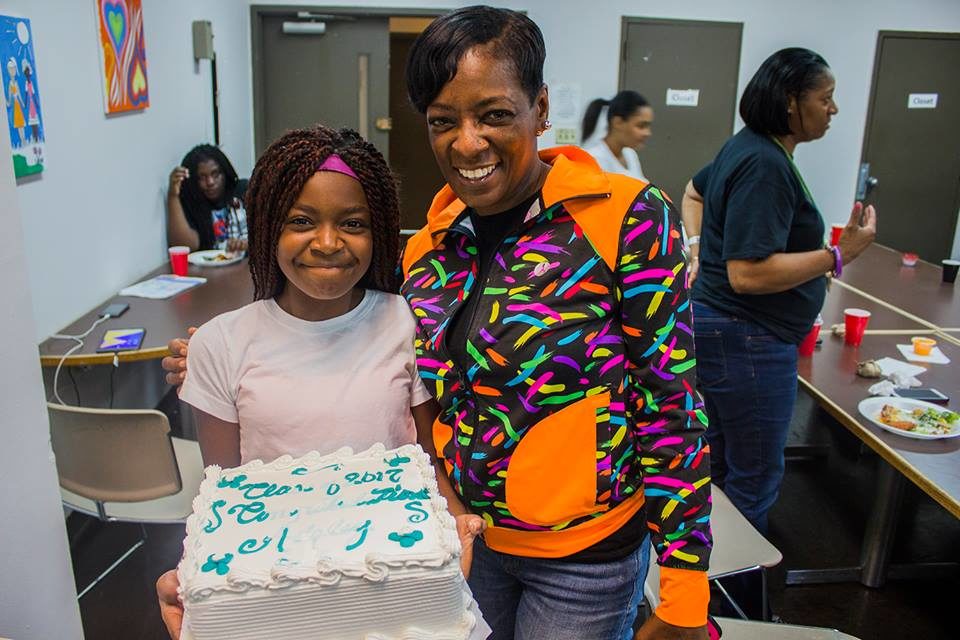 Our next program is our Youth and Family Services, which is dedicated to improving the welfare of both our women and children through counseling services. Family Support Services (FSS), Family Advocacy (FAP), and Supervised Visitation Program all fall within our Youth and Family Services to ensure the best results for our clients. FSS is a short-term counseling program. Counselors work with individuals and families to set goals and work together to review and adjust them.  FAP provides in-home services to stabilize families in crisis. Counselors and family members work to reduce out-of-home placements and facilitate out-of-home placement reunification, increase parent and child communication and coping skills, decrease truancy rates and acting-out behaviors. The Supervised Visitation program promotes the reunification of the family, specifically with biological children who have been placed outside of the home.  Our Youth and Family counselors are committed to their clients and go above and beyond to ensure that their experience with our organization has an extremely positive impact on their life.
Our newest program is our Permanent Housing Program, or what we like to call the Village of Families. Through this program, our staff house 20 chronically homeless families throughout Hudson County as well as work with families to develop plans to overcome challenges that arise, as well as ensuring that families connect with WomenRising community services. Long-term homelessness is traumatic for both parents and children. Village of Families builds stronger families, gives children an opportunity to thrive and provides their parents with fresh opportunities to succeed.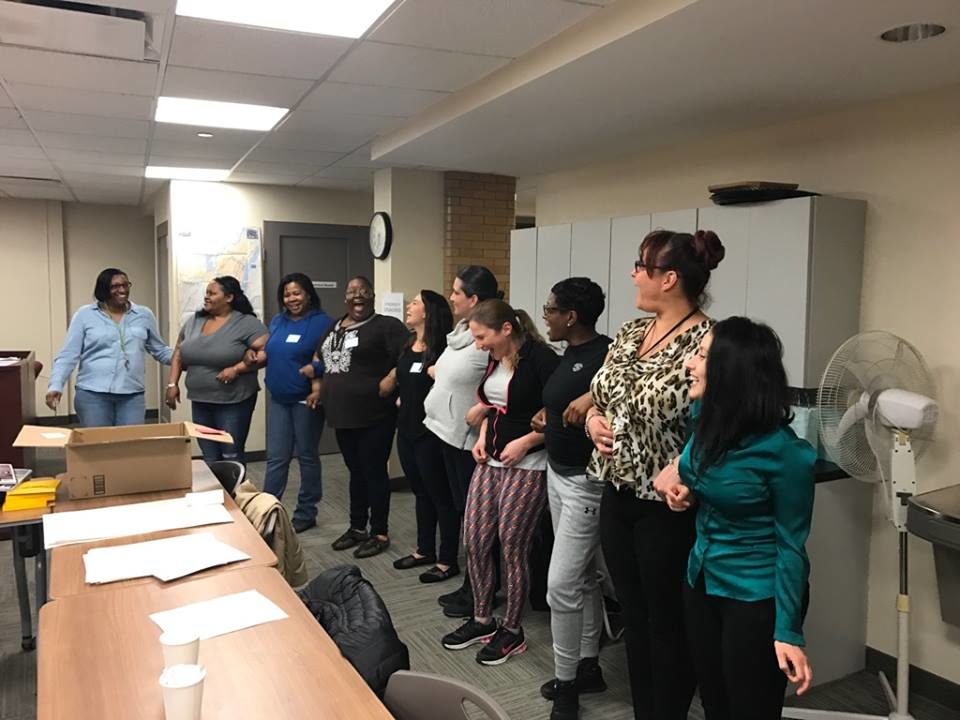 I feel that our fourth program is the catch-all part of our organization. Our Workforce Development is a full-service resource and employment center including assistance with job search, workplace readiness and industry-specific training programs. Scheduled classes and walk-in services are both available to all residents of Hudson County. This is the part of our program that truly allows our clients to activate their self-sufficiency. Having the skills, knowledge, and resources necessary to get a job to become financially stable is an extremely important part of the journey out of their crisis situation.
That's amazing. How did you get into this?
I wanted to be a psychiatrist and everybody told me I was too empathetic and wouldn't last. My freshman year, my professors told me to get into non-profit and communications work. I always knew this work was in me. I want to see people succeed, but I see what girls go through and that could bring them down. If they don't have somebody that's going to pull them back up, they'll stay where they are. At WomenRising, it's so obvious that they care about the people and want to watch them grow out of that. From my first day here, I was obsessed with the organization. This passion I have for this organization is so real because the organization is real, the mission is real.
Let's talk about domestic violence. What are the signs, other than bruises and physical marks? 
Anyone can be a victim of domestic violence and there are signs. On our website, there's a ton of information for what to do if you have a friend, relative, or neighbor who is being abused.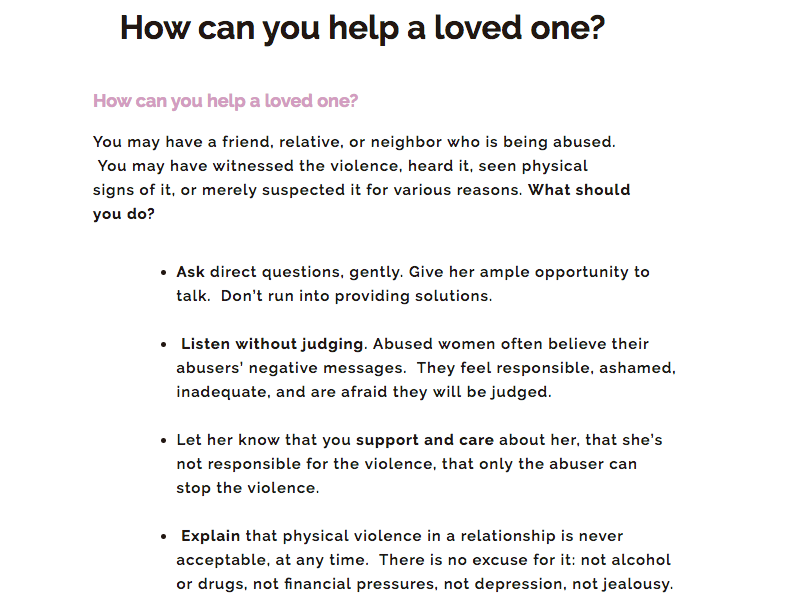 From WomenRising blog post – https://www.womenrising.org/blog/2017/10/20/how-can-you-help-a-loved-oneDo you feel like the rate of victims has gone up?
The rate of victimization has not gone up, however, interestingly enough the rate of reporting has increased. Any time there is a public tragedy or a celebrity/person of interest speaks up about their experience with sexual or domestic violence, we tend to see a rise in calls to our hotline. It is extremely beneficial for clients to see tangible proof that they are not alone and not the only ones impacted by violence of this sort and that it is okay to speak out.
I'm sure there are people who would say, "I would never let that happen to me."
Anyone can be a victim of domestic violence.
Victims can be of any age, sex, race, culture, religion, education, employment or marital status. Partners may be married or not married; heterosexual, gay, lesbian, bisexual, transgender; living together, separating, dating or related.
There are many forms of abuse used to gain and maintain power and control over another person such as physical abuse, sexual abuse, emotional and psychological abuse and financial abuse. Some tactics used to gain and maintain power and control over another person are; threats of violence, pushing, slapping, pinching, biting, punching, kicking, strangling, sexual assaults, name calling, isolation, intimidation, breaking one self-esteem down, withholding money, stalking etc.
What can people do to help WomenRising?
WomenRising is always looking for different sponsors and funders, and we're always looking for items. HobokenGirl collected over 1000 products as supplies – tampons, pads, diapers, wipes. We called our team to distribute the products and it was all gone that day. Chilltown United in a community effort with Jersey City and donated over 10,000 diapers to us, and they were all gone in three weeks. We always need supplies. It's such a financial burden to our clients, so having the supplies takes it off their shoulders. We also have events and encourage people to host their own events in support of WomenRising as well. We like to let people know who we are. We're doing all of this great work, and we want companies and new clients to know. Anything that helps us advertise ourselves in the most minimal way is great. Something as simple as having our number out there can mean so much to an individual.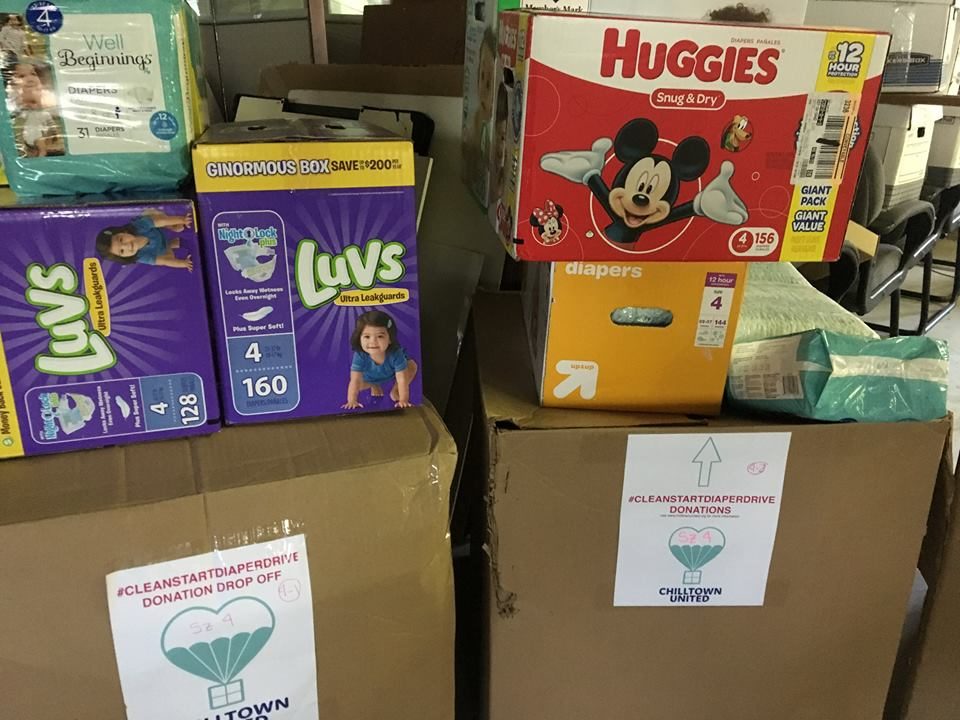 Incredible.
You can keep up with WomenRising on their website, on Facebook, on Twitter, and on Instagram.