As a Filipino-American woman living in Jersey City, one of the things I love about this city is its diversity—especially its prominent Philippine culture. Here's a fact: Jersey City has the largest population of Filipinos in the state of New Jersey.
When I first moved to the area earlier this year, I knew wanted to become more involved with the Filipino community. That's when a friend of mine told me about The Filipino School of New York & New Jersey and told me about Venessa Manzano. Though most of our initial interaction was mostly through phone and email, I was immediately drawn to how kind, welcoming, and passionate she was about her organization and thus, I ended up volunteering at a few classes for a semester working with elementary-age children, and loved how each student showed enthusiasm in learning more about their family's culture.
The school, which has been around for almost 10 years and is one of the few in the Tristate area has drawn many families from near and far, and continues to grow each year—with classes taking place in our very own city.
I spoke with Manzano for ChicpeaJC about Philippine culture, what inspired her to start the school, and the impact it has made in the Jersey City community so far.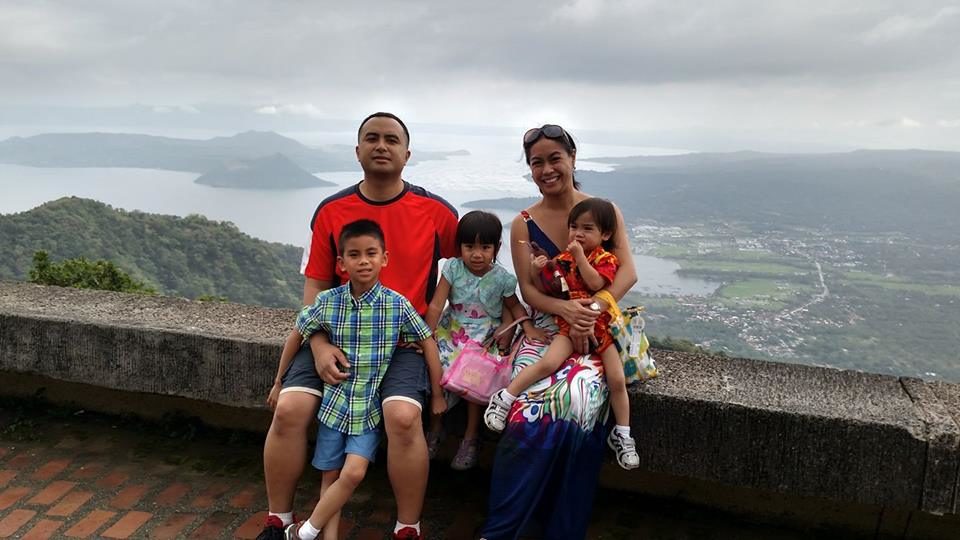 Can you tell me a little bit about yourself and your background?
I was born in Hawaii to first-generation Filipino Americans. They immigrated to the U.S. in the early '70s. We eventually settled in Massachusetts, where I grew up with my younger brother and sister. We were very active in the Filipino community there, attending various parties and events, and even performing Filipino cultural dances all throughout New England. I attended Northeastern University as an undergraduate where I majored in physical therapy. With several friends, we co-founded the school's first Filipino student organization—NU Barkada. I finished my MPH at Boston University before heading down to NYC to work for a small nonprofit organization that served Filipinos in the tristate area called FAHSI (Filipino American Human Services, Inc.). Since then, I've worked at various types of nonprofits serving in different capacities before coming to Columbia University Medical Center where I currently am now, doing fundraising. I've been here in the New York and New Jersey area since 2005, and live my husband and three children.
How did The Filipino School of New York & New Jersey come to be? What inspired you to start it and how long has it been around?
My friends and people around my age were getting married and starting families of their own. I realized, too, that I would be joining them someday soon, and I thought about the things I wanted my children to learn and get involved with. That's when I thought about resources that were available to help teach children about Philippine languages and culture. Unlike the Koreans, Chinese and French, Filipinos did not have a dedicated cultural school in the New York and New Jersey area. Luckily, there was one in Massachusetts, and I was fortunate enough to have been a student there.
After conducting some market research, meeting, and interviewing with heads of other cultural schools or similar entities, putting together a business plan, surveying the community and collecting data, and then piloting the program—all of this which took three years—we officially took off! It has been 9 years since the start of our journey, and we are excited to be preparing for our 10-year anniversary for 2018.
What are some of the programs and things that the school offers?
We have three signature programs: Ang Mundong Pilipino (Filipino World) Children's Filipino Language and Cultural Program, Adult Filipino Language Program, and Sayawan Na! (Dance Now!) Philippine Folk Dance Program. In addition, we have our annual events: Summer Potluck Picnic for Young Fil-Am Families and Pasko Sa Filipino School (Christmas at The Filipino School) Parol-Making Workshop, and special workshops on topics such as The Art and History of the Baybayin.
Can you explain the structure of the classes and program?
Our adult language programs are offered throughout the year, and meet once a week for five weeks, either on a weeknight or weekday depending on the majority's availability.  They are two hours long, and there are three levels: I, II and III.
Our children and folk dance programs are 10 weeks long, and are offered during the fall and spring.  In our children's program, the first hour is dedicated to learning about the Filipino language and Philippine culture while the second half is dedicated to learning Filipino folk dances. Also, the program is open to children between the ages of 5 and 12. Students learn two dances during their 1.5 hours of instruction in the folk dance program, and are performance ready upon completion of the program.  They are then invited to various community events to showcase what they've learned and also gain experience performing in public.
I know you have programs around New York and in other parts of New Jersey, such as Bergenfield. Why did you decide to start programs in Jersey City?
I was actually living in Jersey City at the time the school was founded. From my experience working with the Filipino community in New York and New Jersey throughout the years, I've learned that Jersey City has the largest population of Filipinos in the state of NJ—yet, the area did not have a dedicated Filipino school or Filipino cultural program in place. With this obvious need, I wanted to help fill in the gap by providing this resource.
Why do you think it's so important for children of Filipino descent living in Jersey City and around this area to learn about their culture?
I feel that by even knowing the basics of where and what the Philippines is—its demography, culture, languages, people and history—helps children of Filipino descent understand and learn more about themselves and who they are, and more about their families and the communities they live in. Fortunately, Jersey City is rich with Filipino influence that can be found among the local businesses around Newark Avenue and West Side Avenue from the churches and local government, and even other various Filipino organizations in the community through annual events and parades—and pretty much just the many Filipino people found all around the city. By knowing more about their culture, they appreciate it more and are more apt to continue learning more about it and sharing this knowledge with others.  It can also encourage them to be more involved in giving back locally and to our kababayans (fellow countrymen) in the Philippines.
Do you feel like you've impacted the Filipino community in Jersey City, and the northeast coast in general?
I feel like we have, to some extent. I feel that the school serves as a much-needed and much-awaited resource to many Filipinos and non-Filipinos as well. We have students joining us from as far as Connecticut and Pennsylvania. I have many people reaching out, asking for advice and guidance on how they can set-up a school like ours in their own communities. At least 90 percent of our students return and continue with our programs—some of the students who started in our first class in 2011 are still with us to this day! At the end of the day, it's pretty much the testimonials of our students that show the true impact and meaning of our work. And I couldn't be more thankful to all our instructors and volunteers who have helped along the way.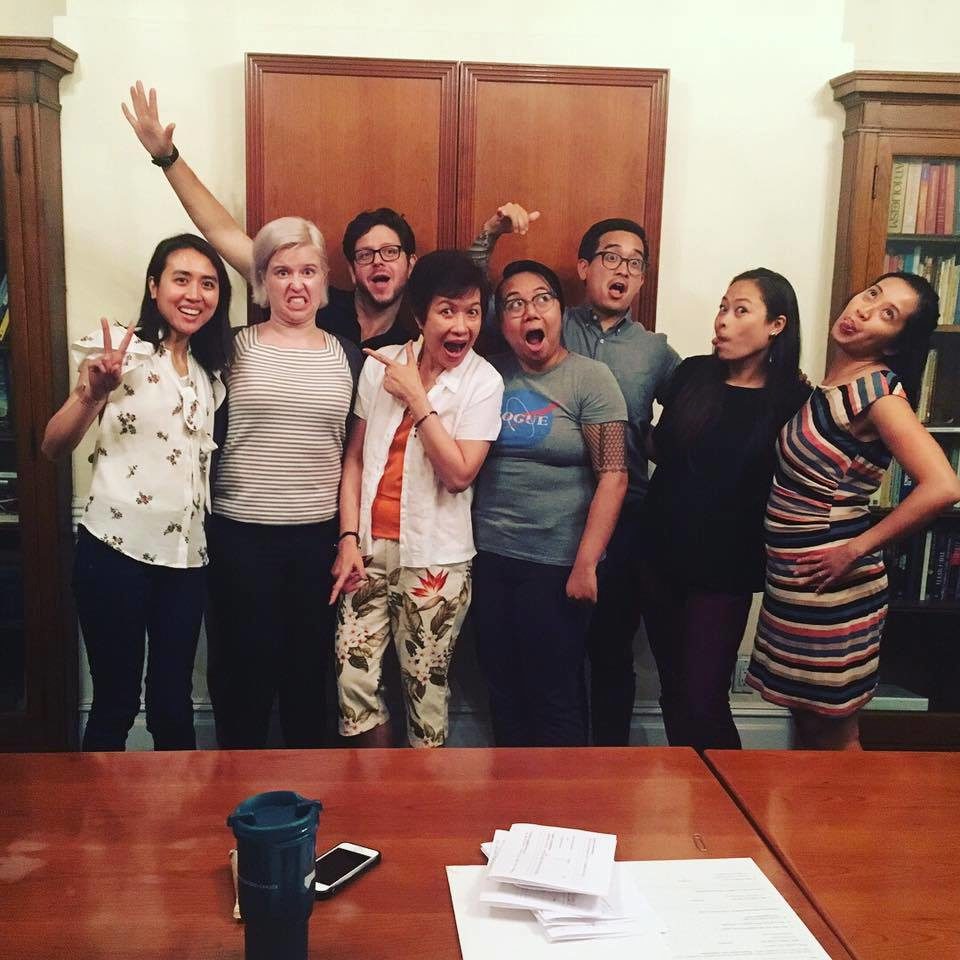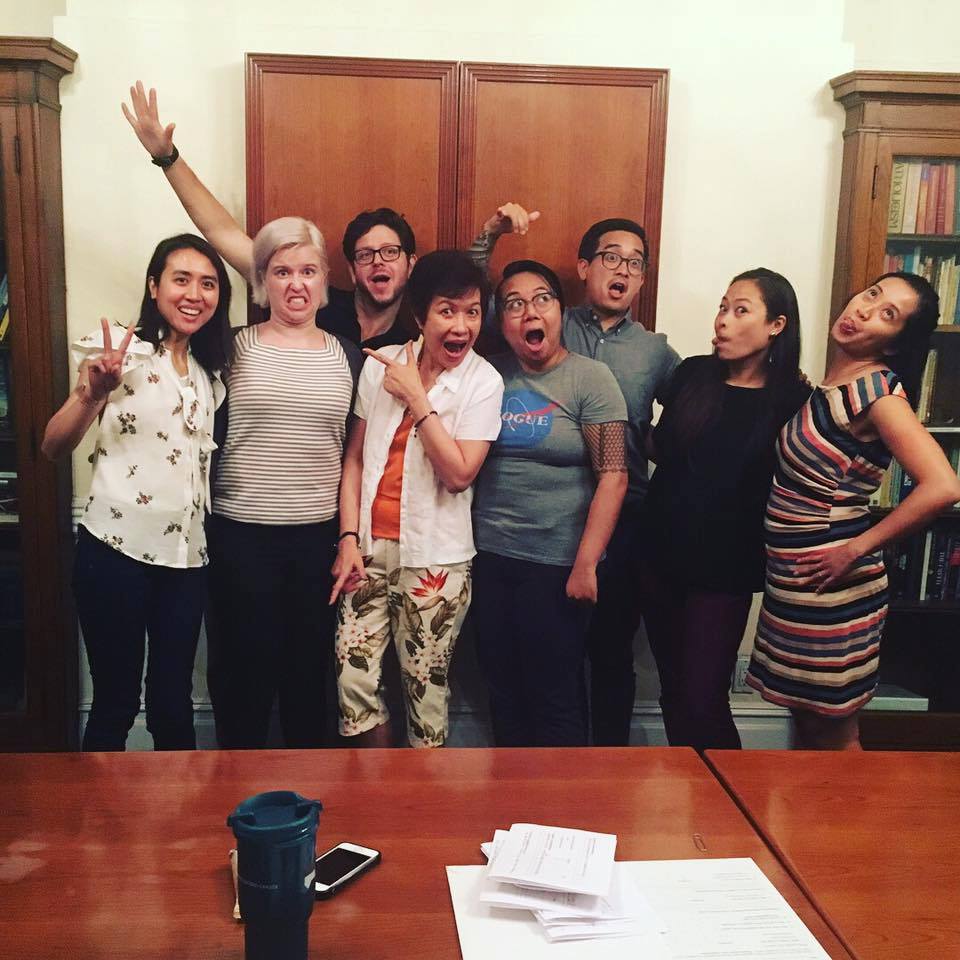 Speaking of volunteers, how many are a part of the programs?
On average, we have about 5 to 7 volunteers helping out with our programs each year. To date, we have had about 40 individuals who volunteered with us. And yes, of course, our volunteers have been a very huge part of our school! They have contributed to the learning experiences of the children and helped spread awareness of our culture to the larger community. We are very thankful for them, and treat them as part of our family.  Even some of our instructors started off as volunteers when they first wanted to get involved with our organization!
What has been one of your favorite memories or favorite events that the school has put on?
I always look forward to the annual parol-making workshop. This event draws in a large attendance, and it's a great opportunity for families to be together during the holiday season decorating their own family parol to take home with them. For many families who come every year, they've made it one of their family traditions. The event also helps those born in the Philippines reminisce of their fond Christmas memories back home.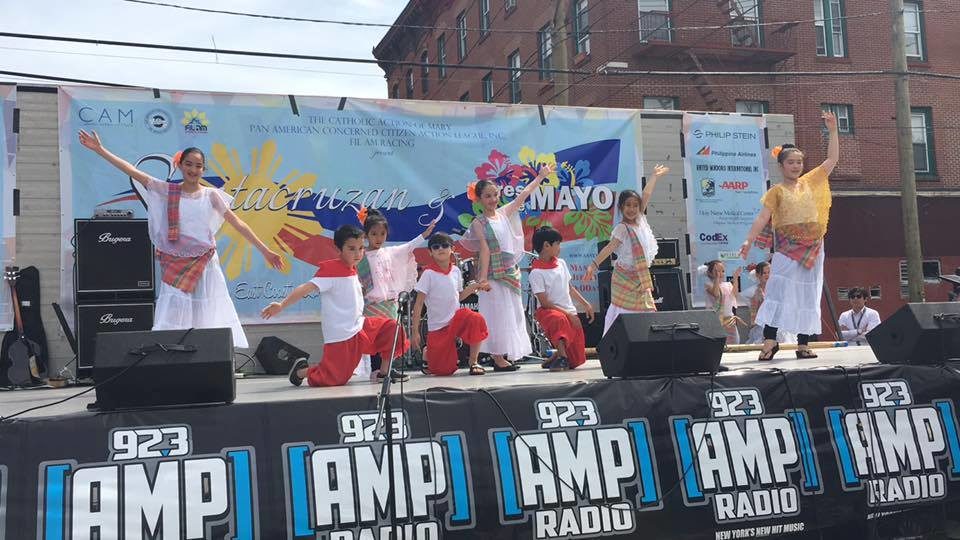 What are things that you have in store for the future of the school?
Next year, we will be celebrating our 10-year anniversary. At the moment, we are tentatively planning to have an event in September to commemorate this milestone. It's still in the works. In line with this, there will be a special community mural workshop this November where all students, alumni, instructors and volunteers will work together in designing a canvas mural, which will eventually be unveiled during our anniversary event. Other projects we have on our radar are more family-oriented programs such as cooking and Filipino martial arts, and expanding our programs to other sites such as Essex County, NJ, Rockland County, NY, and Staten Island, NY.

You can learn more about The Filipino School of New York & New Jersey on their website or their Facebook page.