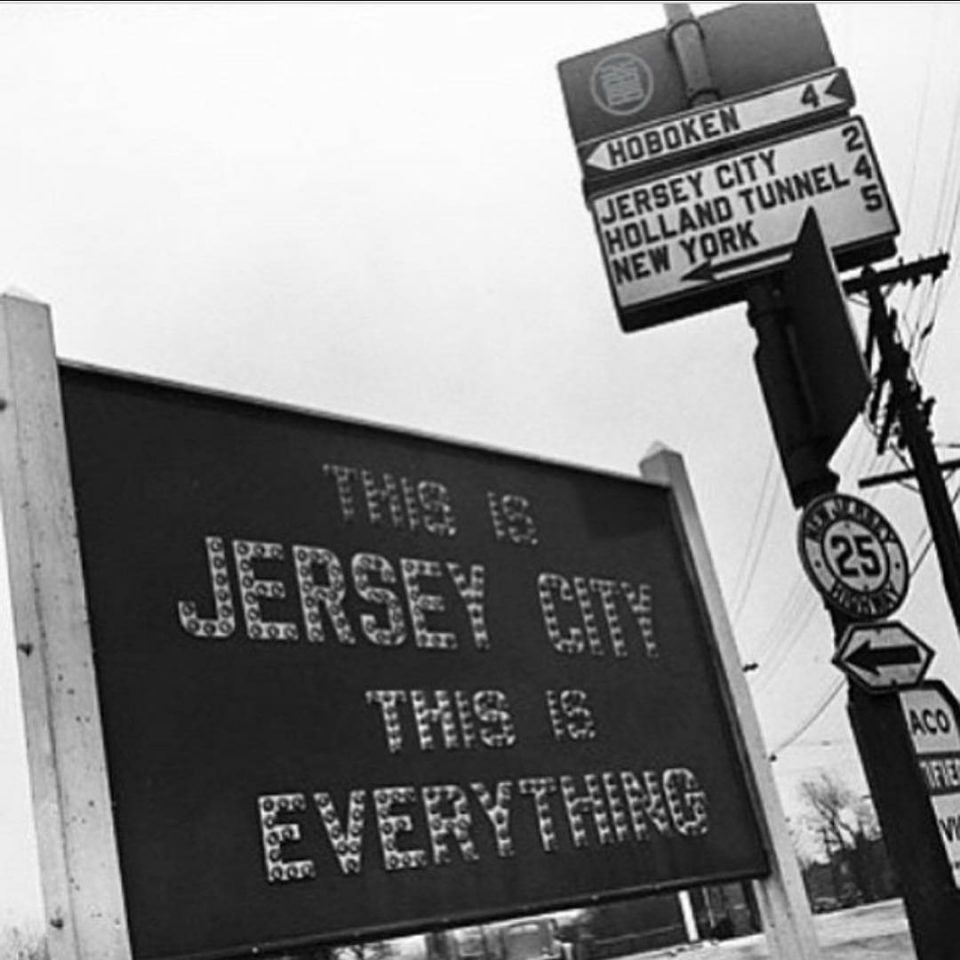 I grew up between Union City and Jersey City throughout my entire life, as did most of my family since the 80s. Jersey City was the hangout spot and it was always home. Every time my dad and I are in the car and driving through the city, he tells me stories of the old JC – where he used to hang out, what buildings used to be here, how long certain businesses have been around, everything.
We recently asked all of you on social media what your experiences in Jersey City were like as natives or long-time residents, and what we read was incredible.
---
My 86 year old Grandfather, Bernard Safner, was born and raised in Bayonne. He hung out a lot in Jersey City growing up, so it's like things have come full circle now that I live here. After reading this post, I called him. He said he used to love seeing shows at the Stanley Theater in Journal Square. He loved the restaurants Robison's (also in JSQ) Ilvento's restaurant on West Side Ave (now a school) and White Mana Hamburgers (where girls on roller skates brought out your meals and you could get a steak sandwich for 30 cents). He was also a multi-instrumentalist who would perform shows at Casino in the Park and the Ukrainian Center on Fleet St. He played a huge New Year's Eve show there. I think my Grandpa really enjoyed reminiscing with me, so thank you! Keep up all the good work! – Danielle H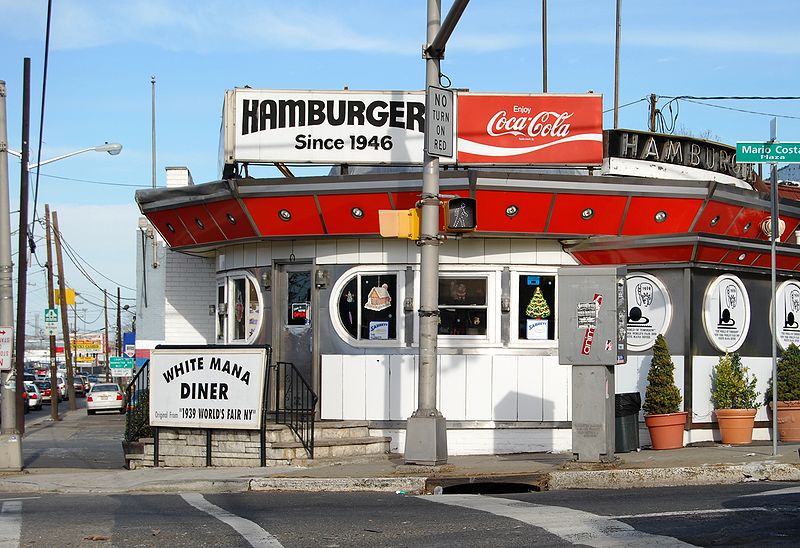 The Flamingo Diner! – Janet B.
Going to the theatre in Journal Square and playing video games in the lobby before watching a movie :) This was in the late 80s/early 90s. – Jen R.
When I was a kid my parents and their friends built a shack down Greene St to hang out in. They built it right around a phone booth so they could get phone calls there. A lot of people had shacks down there that they lived in all year round. My parents and their friends used it as a hang out, but they had a boat ramp and we used to fish and crab down there. – Carrie K.
There used to be a supermarket called Foodmart International, where Target is currently located in downtown. I loved shopping there as it used to be opened 24 hours. A variety of international food items. They had a huge sea food section. Before Foodmart, there used to be a Bradlees Dept. Store. – Devika B.
Monteleone's bakery on Newark Ave, Laicos restaurant on Terhune, b/s-ing at Gary's Sweet Shop… All still around! The hangout spot was Colgate when it was crack vials, not buildings, and a memory was a bullet hole through the passenger door lodged in the glove box. – Michael C.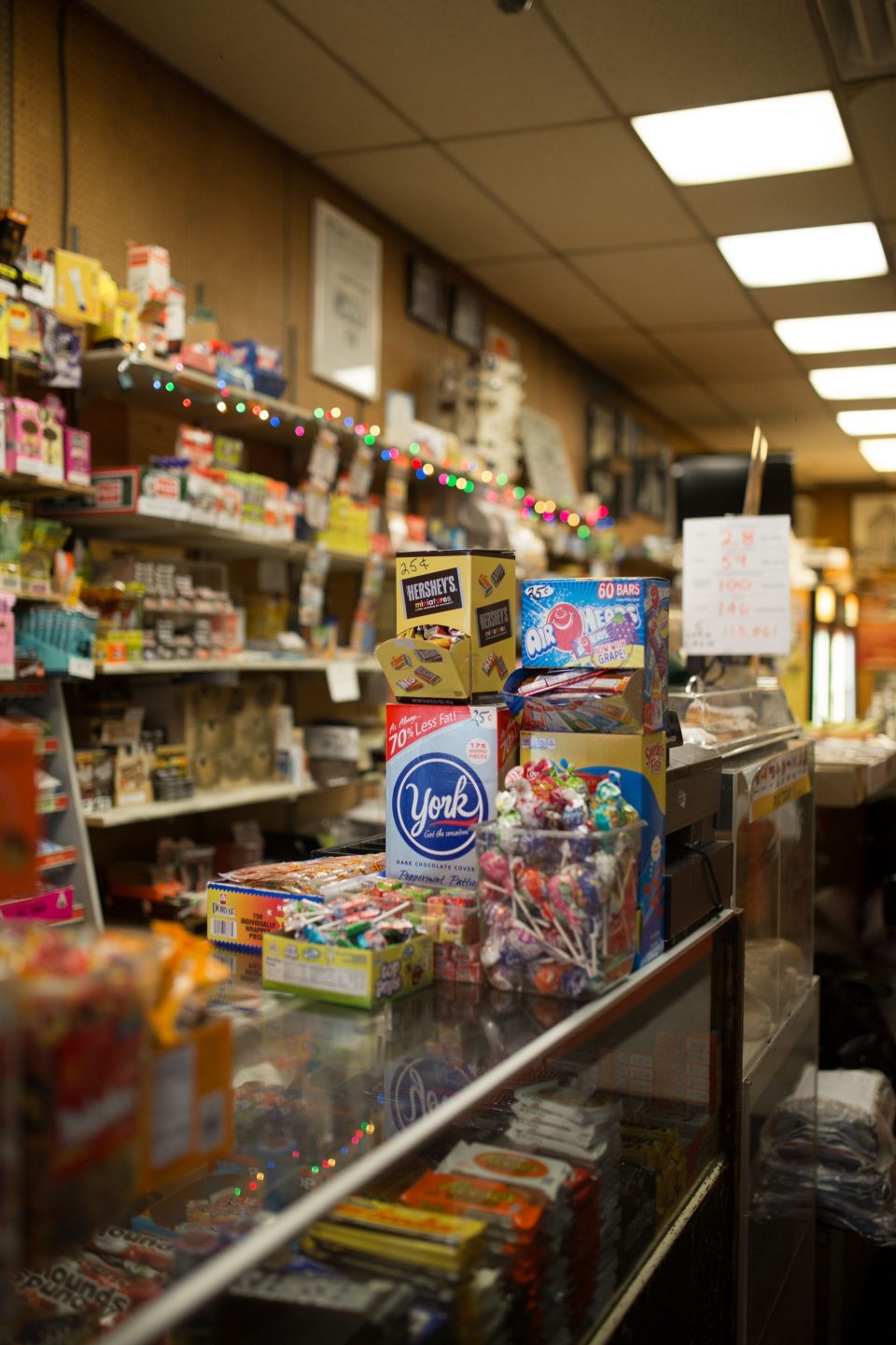 Grew up Downtown but Journal Square was the hang out. Liss Drugstore, Blimpie on Bergen Ave, and the Canton… Danny Mac shoes, Rags to Riches, Cara Carson for dress wear. Excel Restaurant, now Hudson County Community College. Great times. Walked from downtown Library on Jersey Avenue to do homework, then to Journal Square. Nobody bothered you. 60s, 70s, it was safe, clean, and everybody left their doors open. Hung out on stoops and boys played stick ball… all good fun. – Jeannie P.
I am 65yrs young :D I was born and raised in Jersey City. I have wonderful memories of going to double features on Saturdays at the Loews, State, or Stanley theater and eating hot dogs at Boulevard Drinks. Still best hot dogs around. – Richard G.
Man, I could tell endless stories about growing up in Jersey City. I'm currently working on getting my photography book self-published about growing up in JC and showcasing which spots I grew up with that's no longer around. An example of this is the current restaurant Marco and Pepe on Mercer Street across from City Hall. Growing up between Wayne and Grove Street, it used to be a bodega. My mom and I used to go there almost every morning before school. Sometimes I would get my school supplies there. If you really want good JC stories, you should talk to my grandfather. He's been living in JC since the late 1950s when he moved there from Puerto Rico. He was a bus driver for the Montgomery/West Side line for 30+ years before retiring. – Angel O
I love going to grab lunch at Second Street Deli. Then, hanging out in front of Holy Rosary Church. At the time, Newport Mall wasn't around and we would walk past the Colgate and Palmolive factories. Those were the days! – Graciela C.
Those 5th street buildings for Villa Borinquen used to just be a parking lot, and that's where we would play baseball. On the train tracks next to that, we used to walk through to the Hudson River before Newport Mall even opened up. There used to be a famous bodega, Morales, right on Erie between 3rd and 4th streets. Every kid would go there to get candy. Now it's Prato Bakery. The apartments across from Cordero on Erie St used to be Saint Francis Hospital. My dad got his kidney stones removed there when I was a kid. The Beacon apartments used to Jersey City Medical Center. Frank's Pizzeria was the best. 75 cent slices. By PS No 5, the used to be a Newark Ave. Diner. Now it's a Mill Rocks building for apartments. The Burger King by the Holland Tunnel used to be an Arby's. I could go on for years! – Rudy P.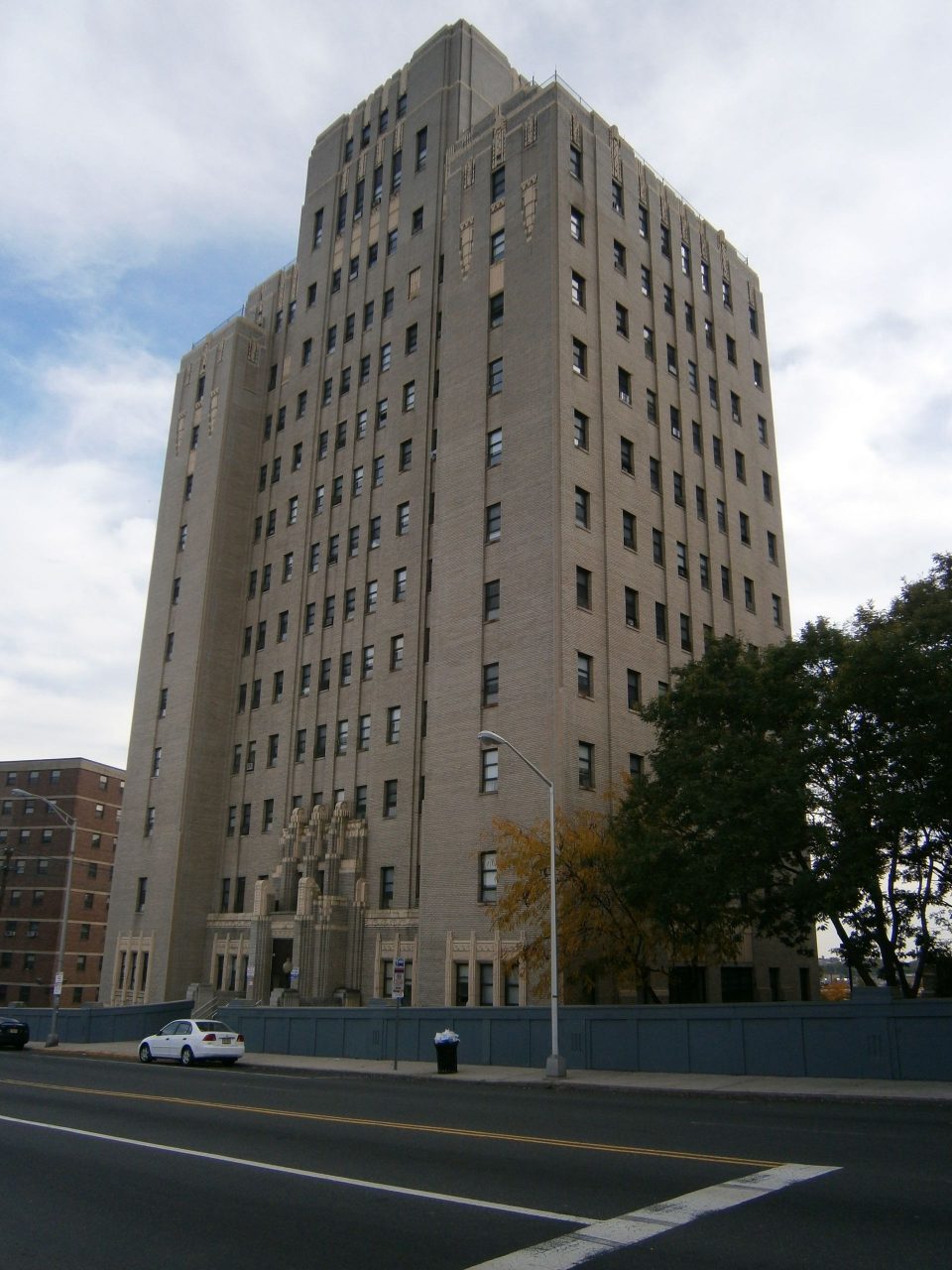 Tippy's on Blvd. Ilventos Italian restaurant on west side ave in Marion section and ALS diner on Communipaw ave to name a few. Growing up in JC Marion section was the best part of my childhood. I miss it dearly. Hanging out at Craven point and the rocks and by Colgate. Hung out behind Toys R Us all the time also on RT 440. I can go on for hours lol – @teknicktion
Duncan Hardware, Jersey City Bagel Company, Carmine's, Monaghan's, Sterling Delicatessen, Jule's (3 locations as it grew), Holy Name Cemetery all within a block of my boyhood home at Fairmount and West Side! – @spiritjc
Tippy's for sure!!! I think there was a diner near Buster Brown on Central Ave, maybe named Dinos, that my mom used to bring me to. Anyone know what I'm talking about? – @jmp1127
I used to love the Sports Page on Central Ave – @jcalderonrealtor
Slyvette's undergarment store in Journal Square! I used to go with my grandma on weekends. The glove shop also in Journal Square. Kay Finlay jewelry store is where I got my first set of gold earrings!!! Who can forget the State Theatre!!! Stan's Record Store! Mike's Butcher Shop on JFK Blvd with the sawdust on the floor!! Lol And my moms favorite, the Ice Cream Shop Brummers that was located on the Junction!! Canton Chinese Restaurant!! It was so fancy as a kid! Before, Chinese restaurants were on every corner! Also had good times there in my teens when they started to give parties lol – @simplyc3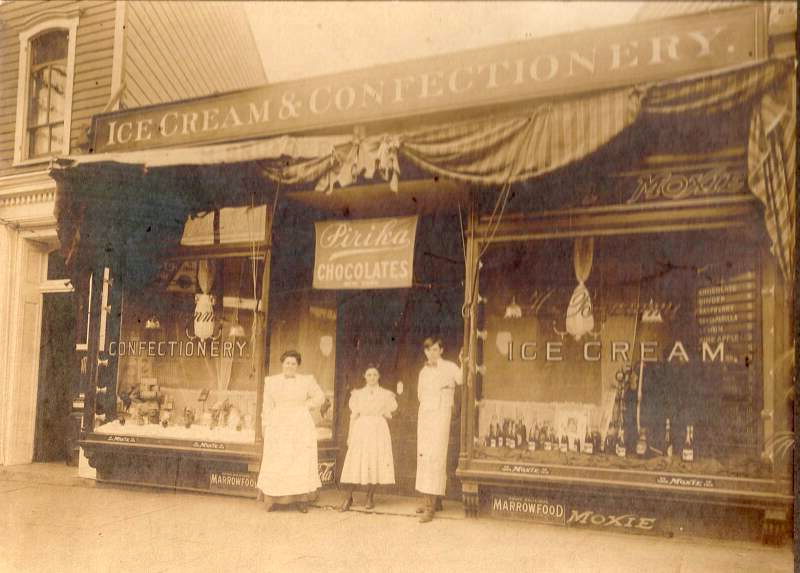 Hanging at Benmores Skating Rink on Communipaw Ave. the Original BT on Communipaw across from McDonald's. Jules had the best baked ziti and sausage on the planet! China Garden on west side ave, Dairy Queen on West Side Ave. Getting my school clothes from Heirs Men's shop. Every kid got their first shoes from Imperials. I grew up on Clendenny Avenue between West Side and the Boulevard. Great memories! – @recoveringfatboy
Pershing field skating rink before it had a cover, going to the movies at the Loew's or State theater, Tippy's on the Boulevard, in the Heights getting your clothes at Macabre on Central ave, shopping at Woolworth's on Central with moms, walking by Silvers toy store on Central Ave wishing I had money for a toy lol – @jsaittachilltown
Movie houses in every neighborhood. The Strand, Cameo, The Pix just to name a few. 16 cents on Saturday. Double feature. 15 cartoons plus so much more. The manager checking to make sure you weren't chewing gum. Lol Good times. – @carol.bullock
I miss playing in Lincoln Park and hanging out in it. –@alana_reo
No pizza better than Ilvento's! The Candy Emporium in Hudson Mall. All the neighborhood stores in Marion: my family's grocery/butcher, Neil's on Wallis Ave.; Frank's; Zak's; Bernie's; Henry's, which became Fred's. Getting ready for The Feast (Mt. Carmel back in the day!). Actors' Factory shows, where I cut my teach as a performer. I could go on and on! – @susmurphy
Tippys in the Heights. Eagle Beef and chinos from Kings on Central Ave. Hanging out at Millers slaughterhouse on Secaucus Rd. – @kevink1964
I was brought up in the Greenville section, College Street. In recent years, sold my parents home. So I have seen lots of changes. Found memories of the movie theaters, Myers Ice Cream Parlor, Wenton's Shoes, Paris Bakery, Lee Sims all on Bergen Ave. – @bonbonheyhey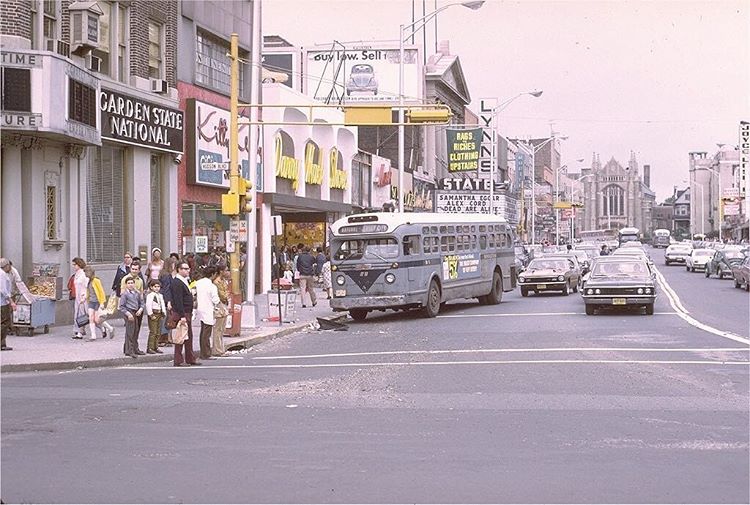 Over the State theater, there was a Dancing School called Masters of Art – @lorettalowdown
Lincoln Park for sure! Behind P.S. #17 on Duncan Ave to watch the guys play basketball. Lee Sims to buy chocolate lollipops. There was a dance studio above state theater where I took tap dancing lessons, Pink & Blue where my mom used to buy me clothes as a little girl, and then as a teen Joyce Leslie and Strawberry. Before Newport Mall became the spot, and then in my 20's, Foxes on St. Paul Ave. I can go on and on….. now I feel nostalgic :( Oh and that Pizza place right out of the path station. There was an Italian guy with a toothpick in his mouth ALL the time. – @jerseybelle_1002
Mussie's Pants throwback of Jackson Ave and King's Son been on Central Ave still around now for 70+ years. – @shaynaro5e
Joyce Leslie in Journal Square, I went to Ferris HS so walking to Tommy's in Jersey Ave for lunch, Woolworth's on Newark Ave, Foxes night club, the Shop Rite on Christopher Columbus (railroad) Dr – @_albania_20
Playing every sport on the block while calling out "CAR!" Getting pickup games at Lincoln Park. Wasting whatever money you could scrounge up getting quarter drinks, icee's and chips at the bodega. Ducking out on pink bike gangs (you're always outnumbered). Renting the newest titles at Mac's video store. Going to Good Times arcade at Hudson Mall on Fridays. Few years later *eye roll* hanging out at the fountain at Newport. Hanging out on the block. Getting late night eats at Al's Diner or the Colonette diner. Getting massive pizza slices at Romano's for $1 or garlic knot runs at Vinnie's 3. Sometimes trekking out to the heights for Rumba's and their daily specials. The list goes on. – grew up in the Lincoln Park area Gautier side – @iviarc0
Gino's Chicken in Journal Square was the best when I was a kid. They would put Popeye's and KFC to shame. –  @shawniedst3