Where is Van Vorst Park?
Roughly bordered by Christopher Columbus Drive, Marin Boulevard, Grand Street and Brunswick Street. Van Vorst Park is the centerpiece of the neighborhood, bordered by Jersey Avenue, Montgomery Street, Barrow Street, and York Street.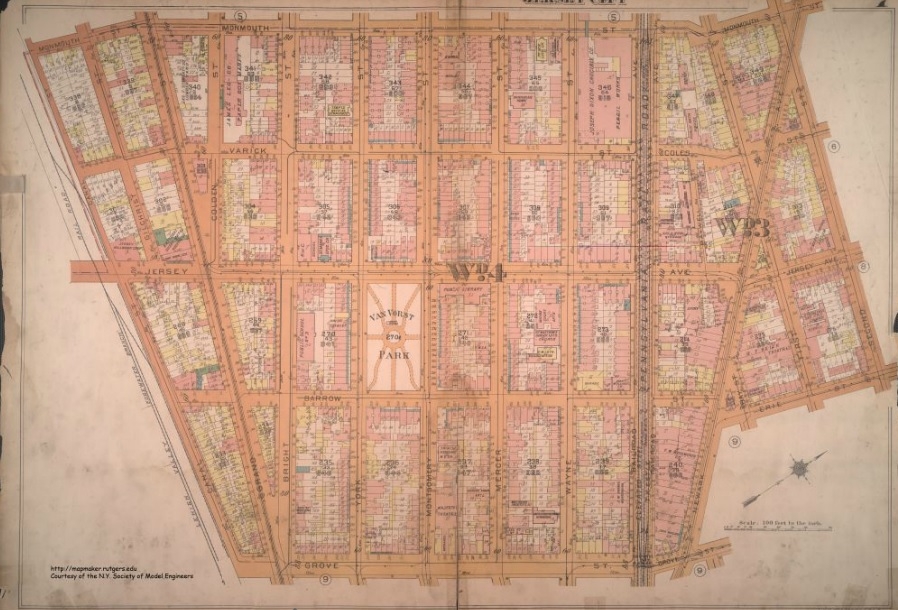 I spoke with Jersey City Councilman, John Hallanan who has lived here his whole life – in fact, he lives in the same house he grew up in. He once served as president of the Jersey City Landmarks Conservancy and is tremendously interested in learning about and helping to preserve the neighborhood.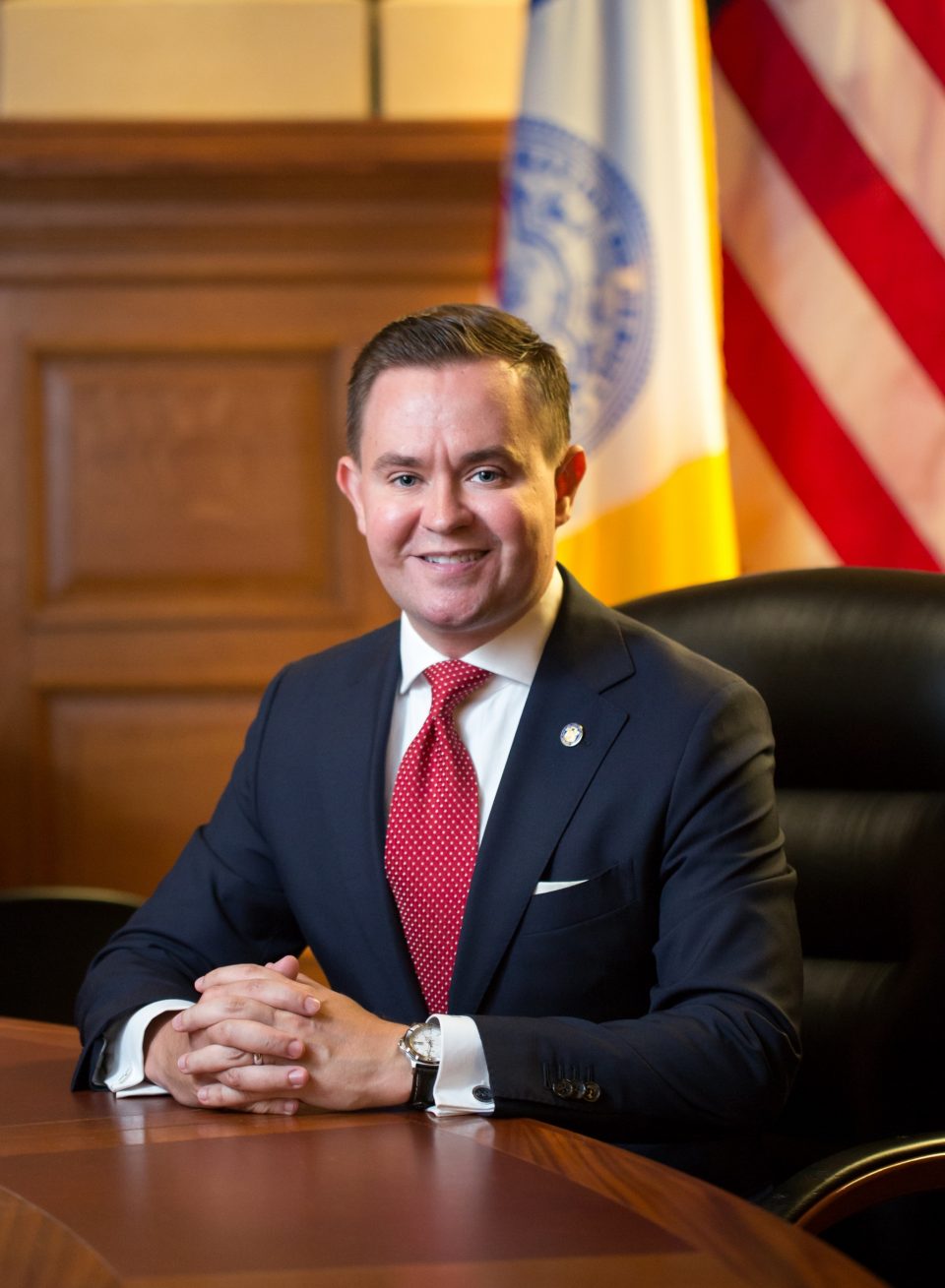 A Brief History:
As we know from previous neighborhood explorations, the Lenni-Lenape Indians were here first. Van Vorst Park was within the swampy area they hunted, fished, grew crops and lived.
But we can't talk about Van Vorst Park (the neighborhood) in which Van Vorst Park (the park) lies, without talking about the Van Vorsts (the family). Lucky for us, they are all named Cornelius.
The first Cornelius Van Vorst arrived in the 1630s as part of the Dutch settlement, working under Michael Pauw (or "Paulez" of Paulus Hook) and serving as superintendent of Pavonia (what we know today as Hudson County). Affluent, politically involved and therefore powerful, he was kind of a big deal in this town.
That Cornelius built homesteads all over Jersey City in the 1600s, including one on Fourth Street and Marin Boulevard that until it was demolished in 1967, was the oldest standing house in Jersey City.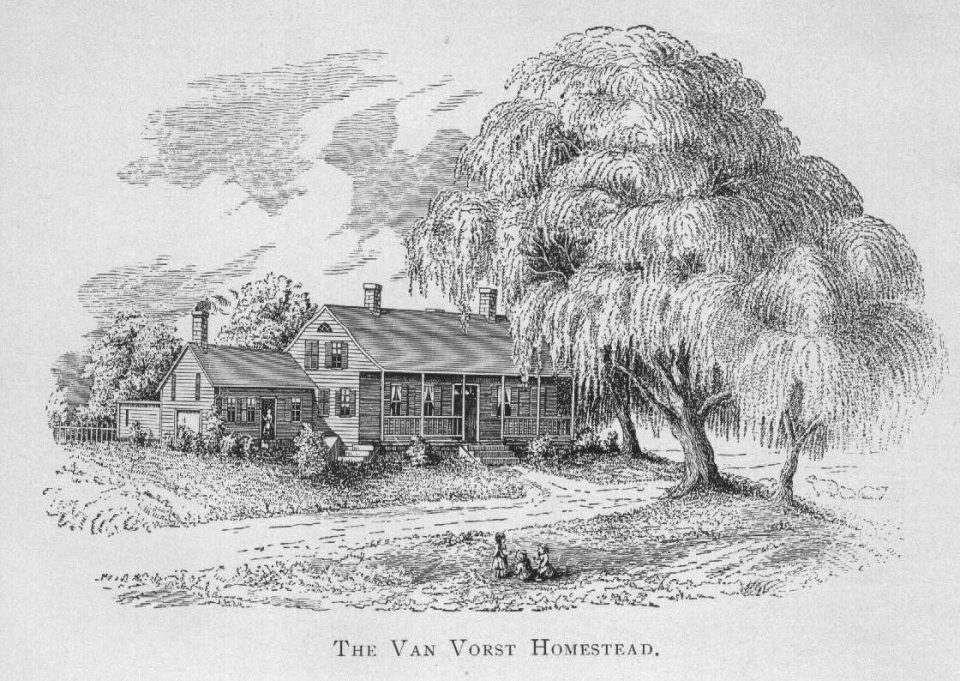 There was one unfortunate night in June of 1636 when during one of Cornelius' infamous parties, he got extra turnt, fired a cannon and caught the thatch roof on fire. It destroyed the house and had to be rebuilt. Then, when the Pavonia Indian Massacre was ordered by Dutch Governor William Kieft in 1643, the house was caught in crosshairs and burned down again.
The family continued to have offspring and name them Cornelius as they settled the area with various homesteads, eventually owning all the land between Bergen Hill and the Hudson River.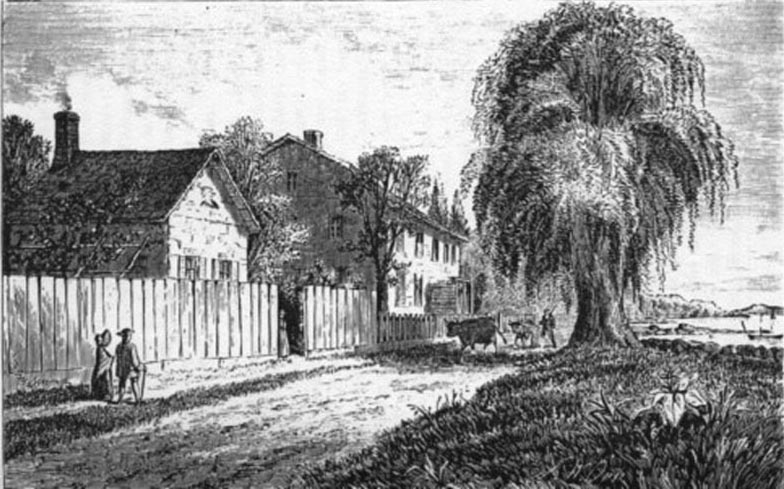 Cornelius Van Vorst (5th generation descendant), nick named "Fatty" or "Faddy," was a practical joker who loved horse racing and money. He owned and operated the Paulus Hook ferry in 1769 and much of the surrounding area, in which he put up a bar and a paved road to make sure customers had a way in.
He enlisted during the Revolutionary War but after the capture of Paulus Hook in 1779, the British took over the house on Fourth & Marin and Cornelius was forced to sleep in the kitchen. He refused to fight on the American side and was arrested under suspicion of being a Tory sympathizer but was eventually absolved of the charges. He had four children, including a son… who he named Cornelius.
It wasn't until 1851 that Van Vorst Township was absorbed into Jersey City and the rapid transformation from rural farming and fishing to industrial city plowed forward.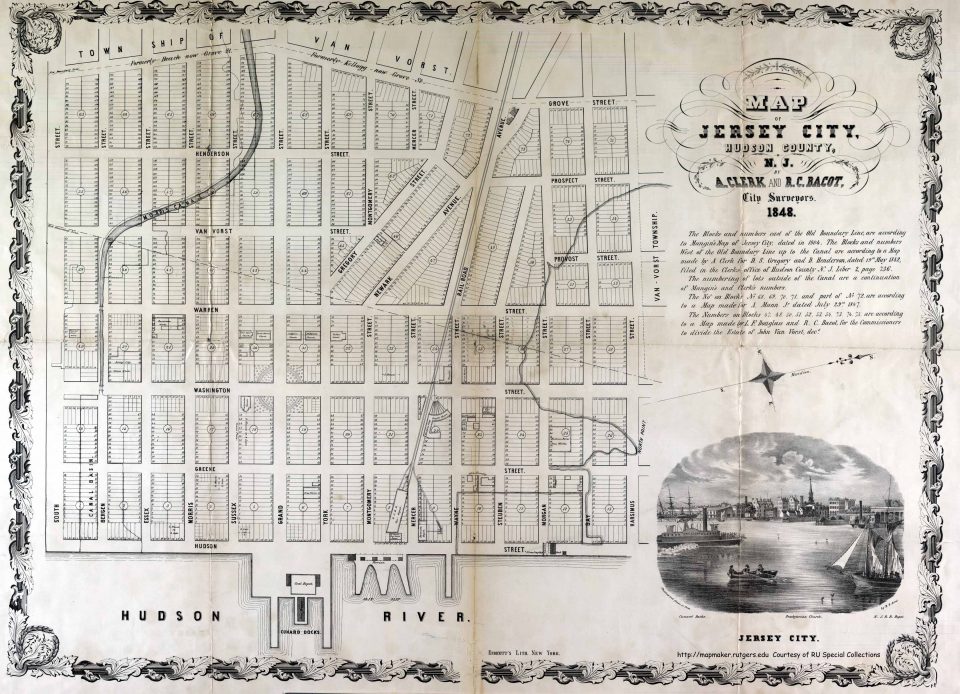 The Van Vorsts continued to be active in Jersey City politics, with Cornelius Van Vorst (the 8th) serving as Mayor of Jersey City from 1860-1862.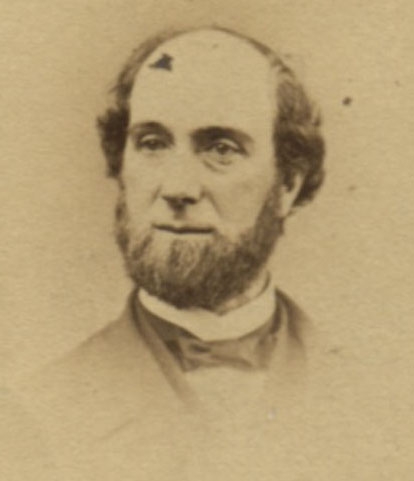 STREET NAMES:
They didn't look far when they named the streets in Van Vorst Park; Colden Street is named for Cadwallader D. Colden, the 54th Mayor of New York City and a Jersey City retiree who helped complete the Morris Canal.
Varick Street is named for Richard Varick, a lawyer and politician who owned property on what we now refer to as his street.
Colgate Street is named for William Colgate, founder of Colgate-Palmolive whose first factories ran out of Jersey City.
Montgomery Street is named for Richard Montgomery, an Irish soldier who served in the British and Continental Armies during the Revolutionary War.
Mercer Street is named for Hugh Mercer, a soldier, physician, and bestie with George Washington.
Wayne Street is named for Anthony Wayne, a US Army officer, statesman, and member of the US House of Representatives.
LANDMARKS:
Van Vorst Park
281 Montgomery Street
The crown jewel of the neighborhood even today, this plot of land was donated by Cornelius Van Vorst (the Mayor) in 1835.
Originally called "Van Vorst Square," it actually sat vacant until about 1848 when, concerned about the area industrializing too quickly, Cornelius brought it back up with the township who agreed to plant some trees and put a fence up around the perimeter. "It showed a tremendous amount of foresight and vision to be able to identify the need for open space in a place that at that time, was pretty much all open," said John.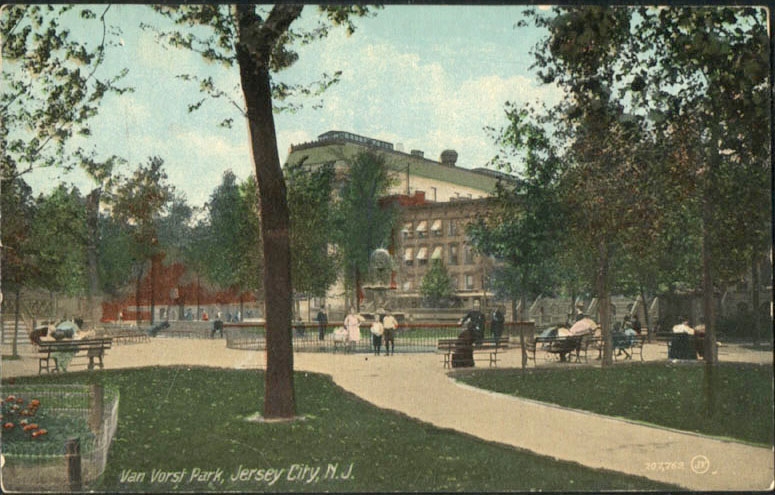 In 1851, Scottish horticulturist Peter Henderson was brought in to landscape the park. Henderson and his brother James had moved to Van Vorst Township in 1847 and ran a florist shop called Van Vorst Gardens in the Heights. He frequently wrote about gardening and became known nationwide for his mail-order seed catalogs. He was later hired to landscape Hamilton Park.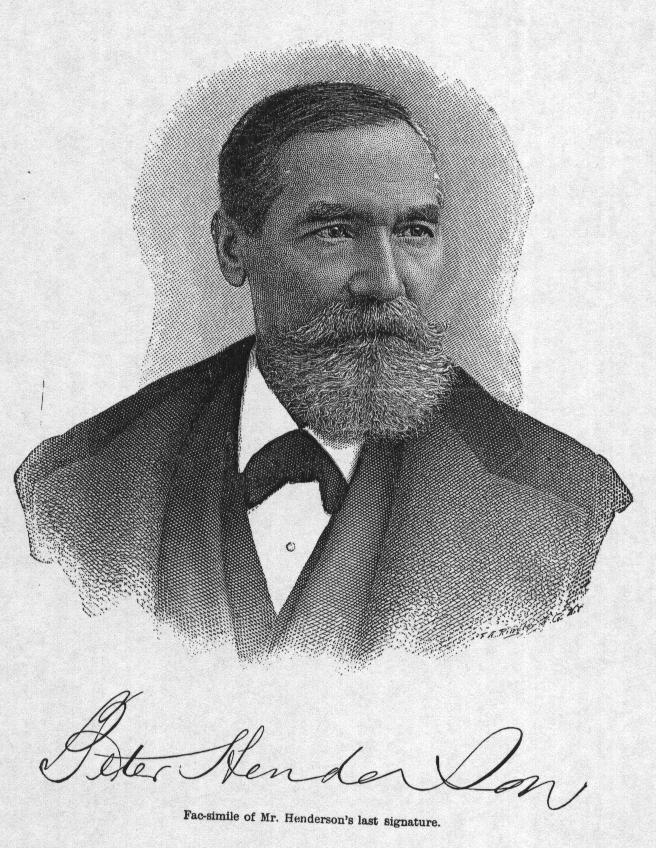 "Before there was a Marin Boulevard, that street was Henderson Street, named after the famous horticulturist," said John. "The Henderson brothers were very prominent horticulturalists and even developed a couple varieties of flowers."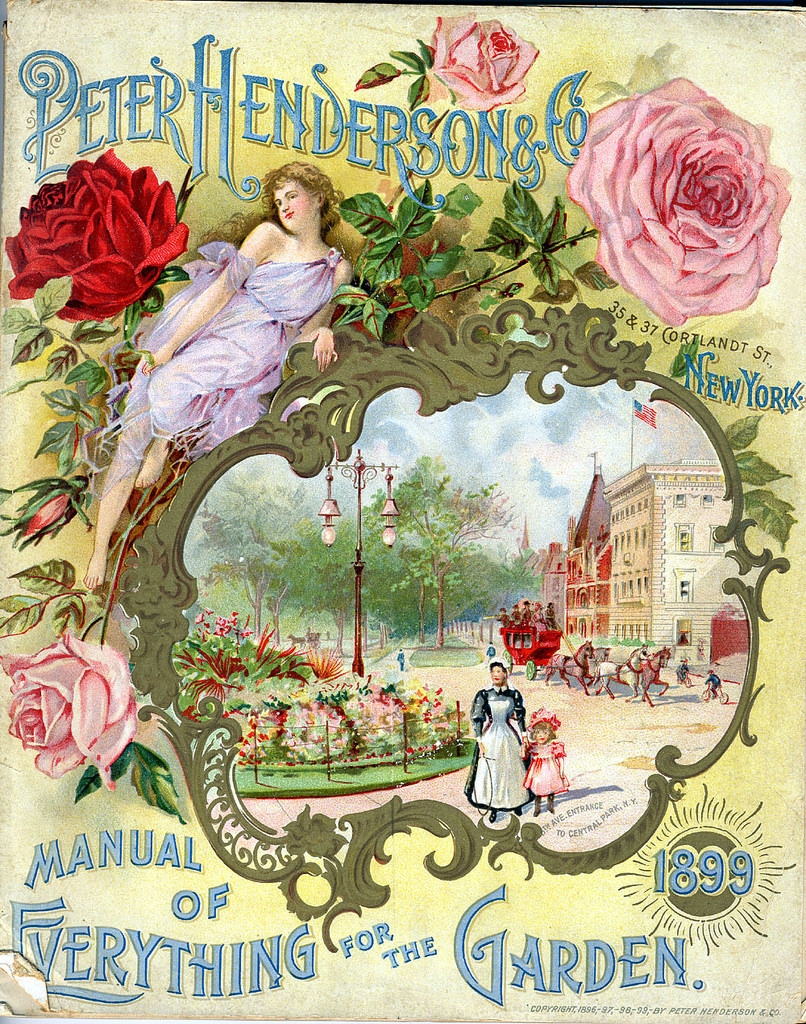 John added, "It is very much a Jersey City Park in the sense that it was dedicated by one of the founding families and designed and landscaped by one of the prominent horticulturalists in the country at the time who also happened to be a Jersey City native."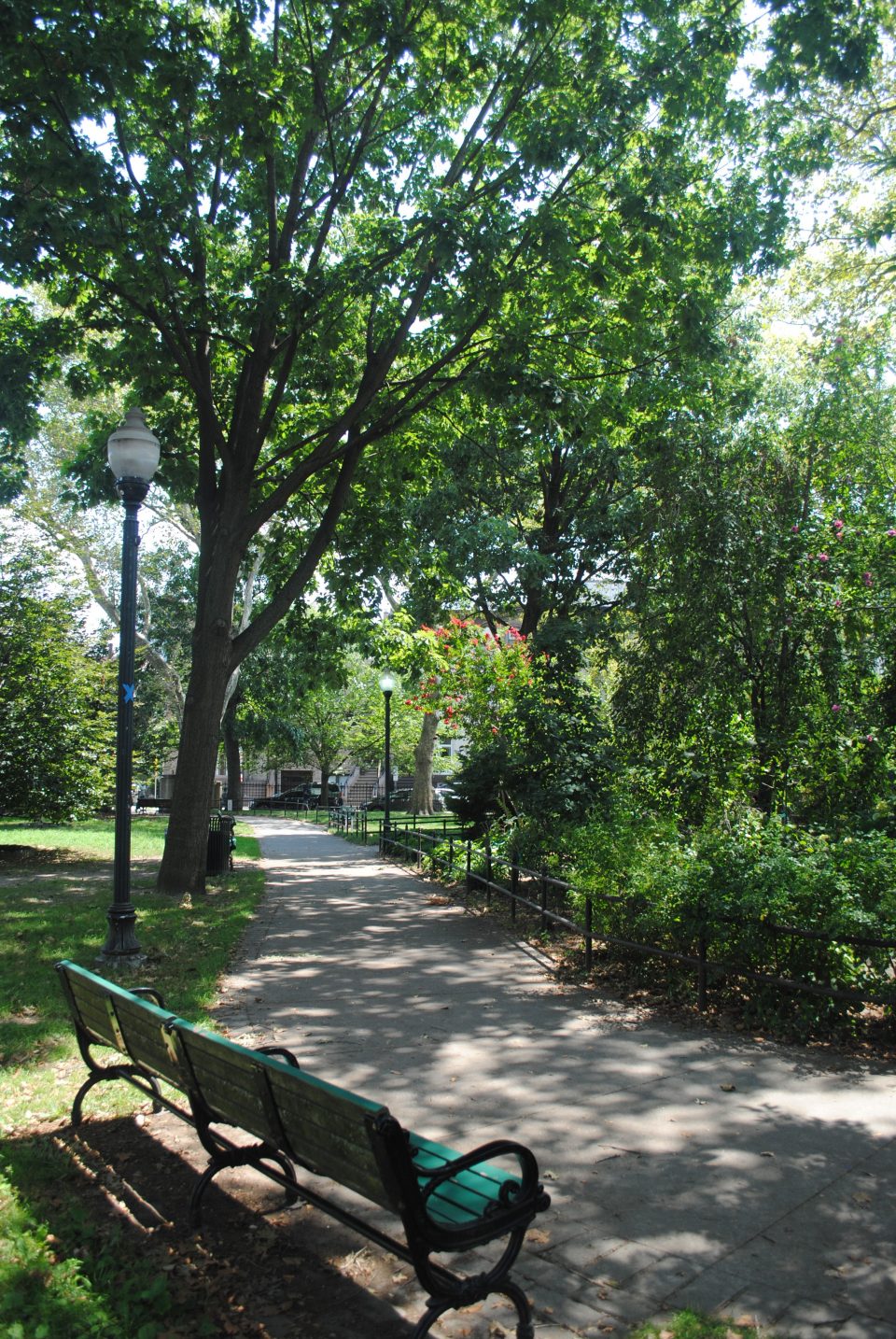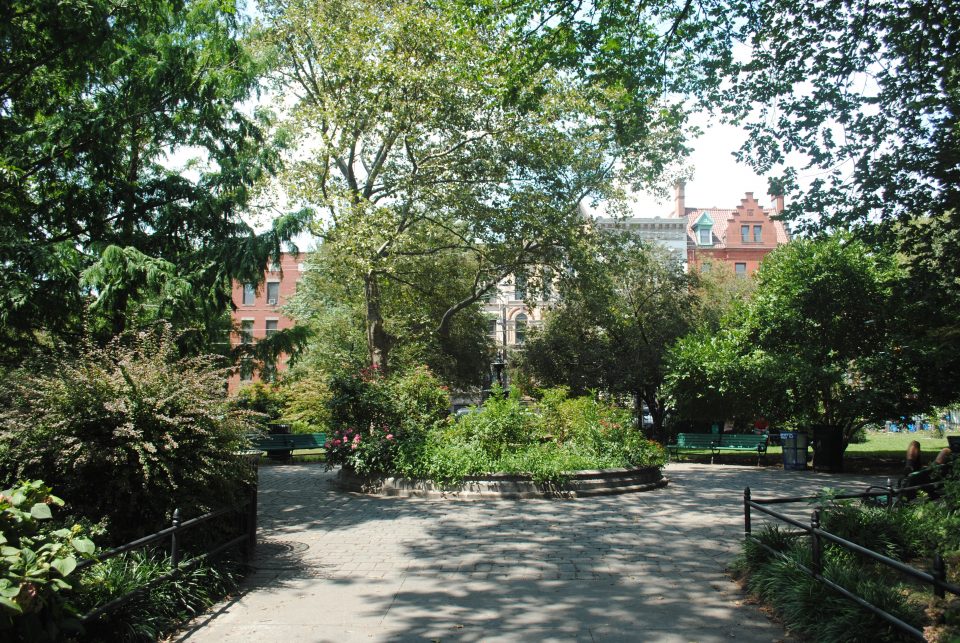 Barrow Mansion
83 Wayne Street
Fun fact: there were actually two identical mansions on Wayne Street, separated by a lawn.
Constructed in the 1830s by Cornelius Van Vorst (the one who was the Mayor of Jersey City), he sold 83 Wayne Street to Dr. William Barrow, a New York City physician, and Cornelius' brother-in-law, and lived in 89 Wayne Street himself.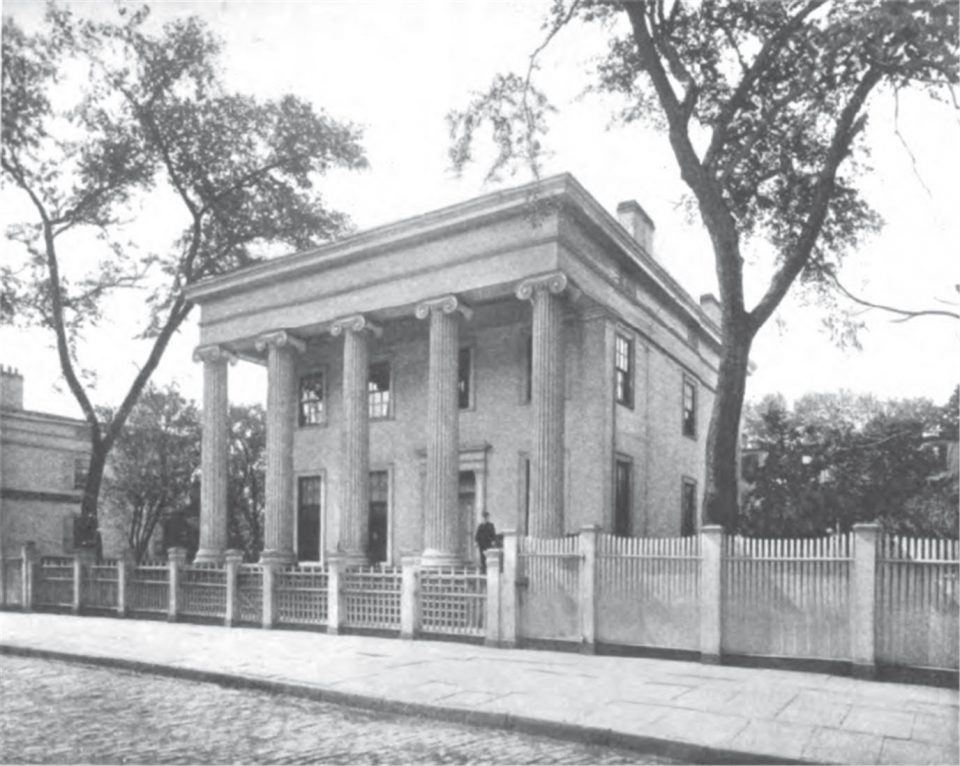 Barrow and his wife divorced in 1890, and he sold the mansion to the YMCA, who remodeled it into a gym and shooting range. Then St. Matthew's Evangelical Lutheran Church bought it in 1897 and turned that shooting range into a bowling alley and built their church on the lawn that separated the two mansions. Through the 1920s both the church and Barrow Mansion served as popular neighborhood social centers.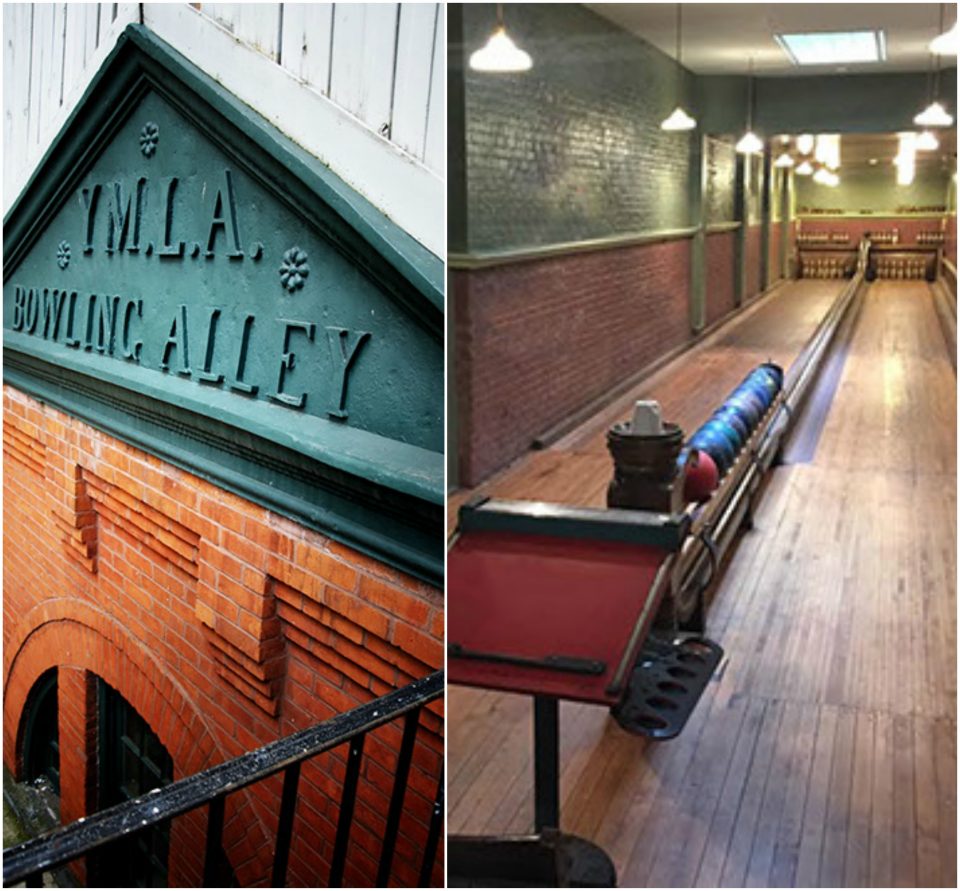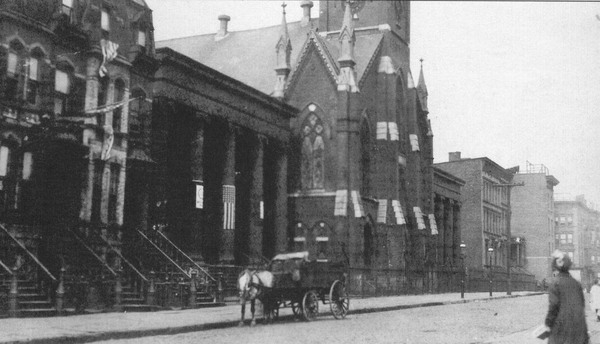 The Van Vorst family lived in 89 Wayne Street until it was demolished in the 1920s and replaced with the apartment building that stands there today.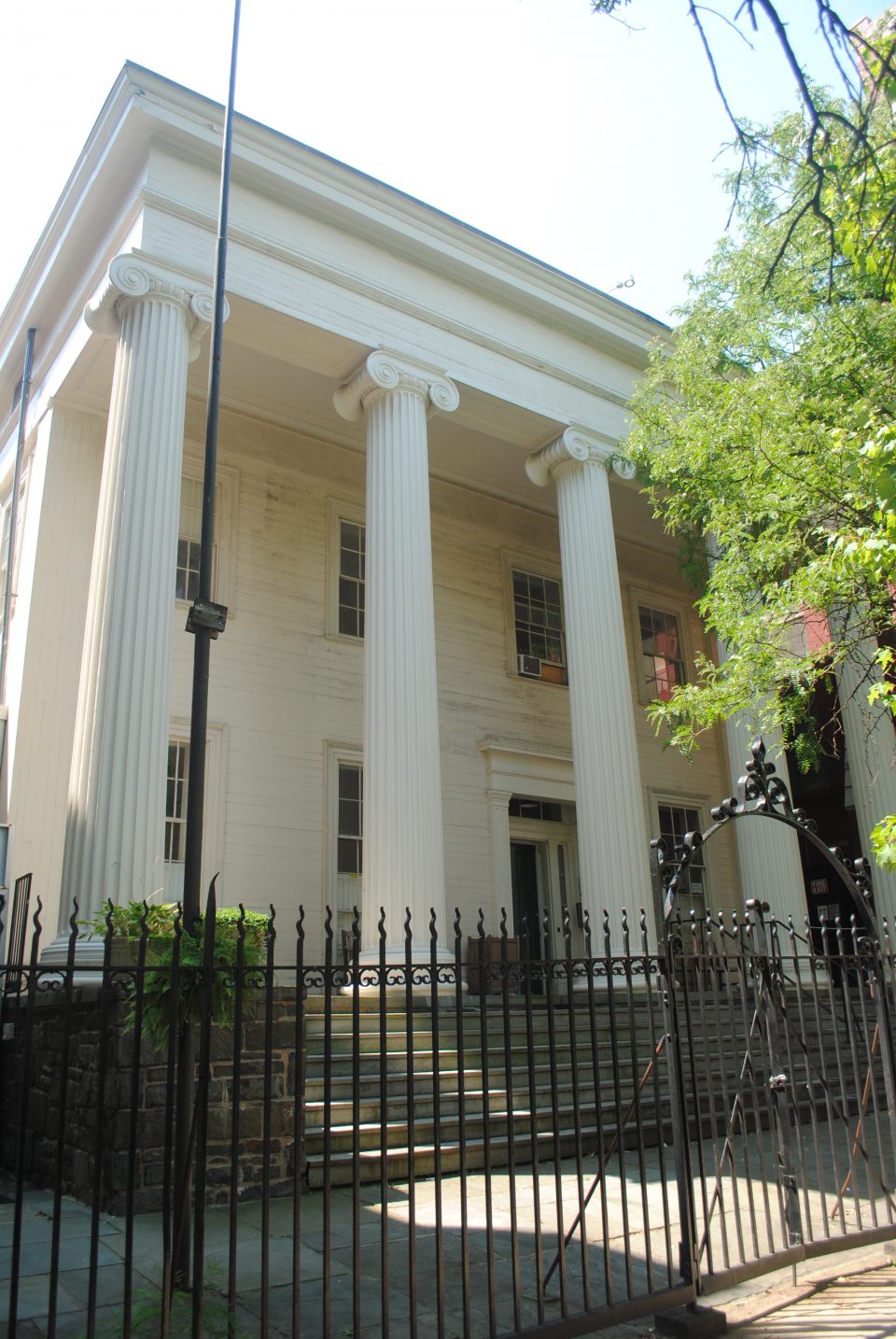 Dixon Mills
Complex of buildings at the corner of Christopher Columbus Drive & Monmouth Street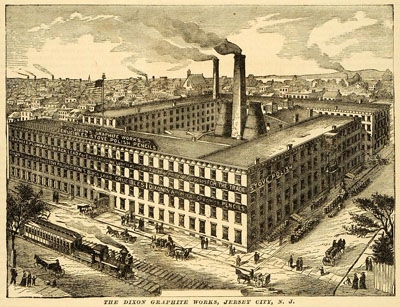 We know this today as the large complex of loft apartments along Columbus Drive, but in the mid-1800s this is where all those Ticonderoga pencils were made. You know, the kind you took multiple choice tests with.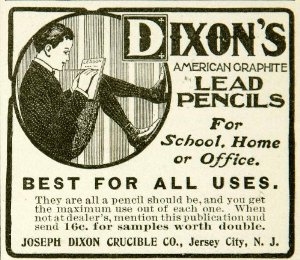 Joseph Dixon, an incessant inventor of things like the first graphite-based stove polish, the viewfinder prototype, the double-crank steam engine and high-heat crucibles not to mention the first pencil in 1829. His pencils didn't catch on until the Civil War when everyone realized a dry, portable writing instrument was way better than quill pens and ink. When they did, he invented a machine that shaped the wood for 132 pencils a minute. Though Dixon died in 1869, the company continued to grow and in 1872, the Dixon Ticonderoga Company was making 86,000 pencils a day out of the Jersey City factory.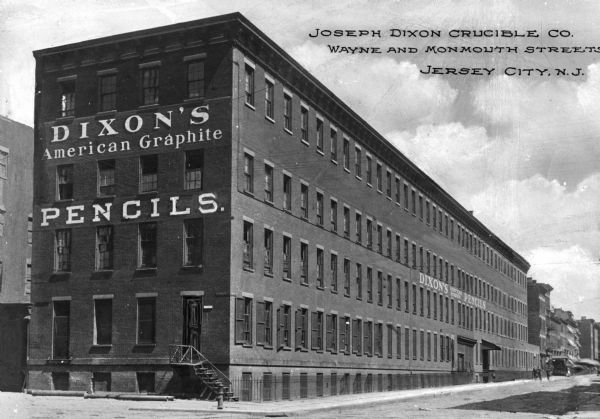 Dixon's son-in-law took the company over for a bit but misused the funds to support his political career, and it had to be saved by the head of the First National Bank in Jersey City. In 1986 the Dixon Venture Corporation converted the factory buildings into apartments.


Jersey City Free Public Library
472 Jersey Avenue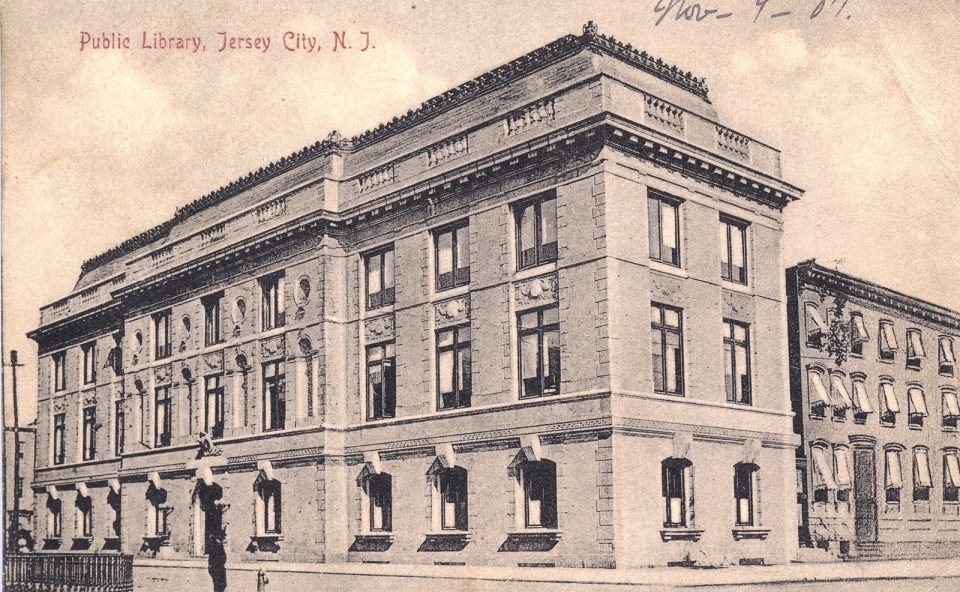 Getting the library off the ground in Jersey City was rough. In 1886 Jersey City's first public library was founded by private citizens on the corner of Summit Avenue and Grand Street in Bergen Hill. The local fire department even sponsored students, but it didn't last due to lack of funds. In 1873 the Jersey City Board of Education took another shot and established a library inside Dickinson High School on Bay Street, but that didn't work either. Finally, in 1889, under Jersey City Mayor Orestes Cleveland, the city voted 15,304 to 345 to establish a free public library.
The Jersey City Public Library was built in 1901 for $208,000 (what a steal!) by the architecture firm of Brite and Bacon New York, who won a contest out of 47 other entries to design the building.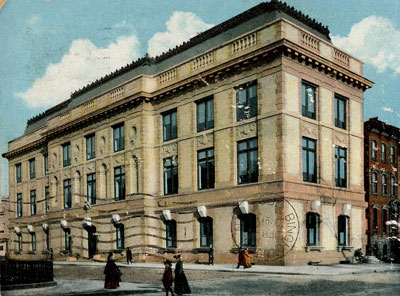 John gave me an update on the library's current renovations; "They're expanding the handicap access and installing new elevators, which requires creating a bigger shaft. They're also putting in proper climate controls so documents can be safely stored, particularly in the New Jersey Room where everything is very old and if not kept in the right climate, will disintegrate."
"There's also a lighting upgrade happening because florescent isn't the best for reading and hopefully we'll get to replace the 1960s era windows that aren't very attractive," said John.
Regarding the extended timeline of the library's renovation, John explained, "Like any renovation in an old building, it's like peeling an onion and finding out that there are bigger problems than you could have ever imagined."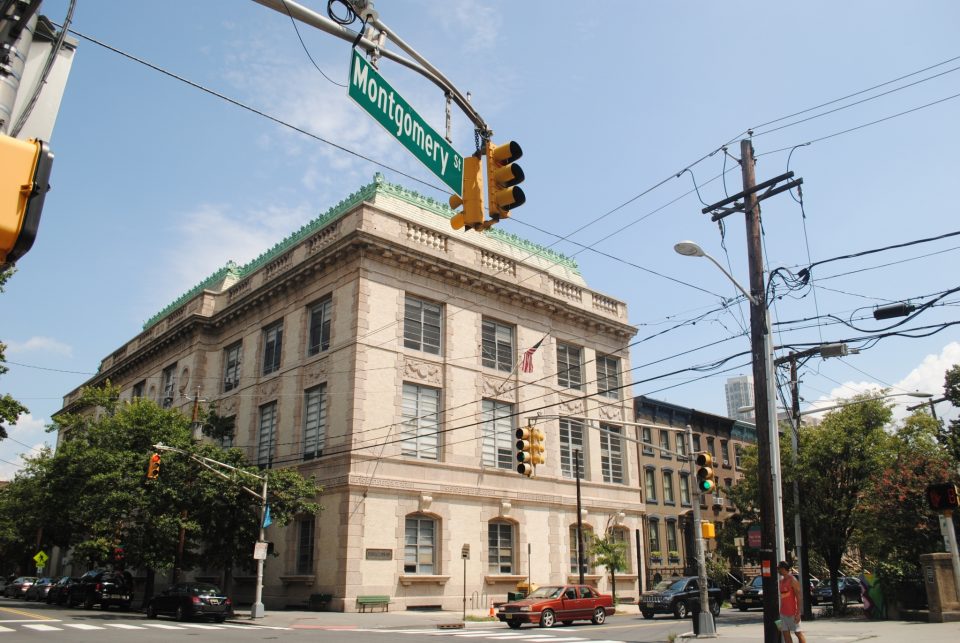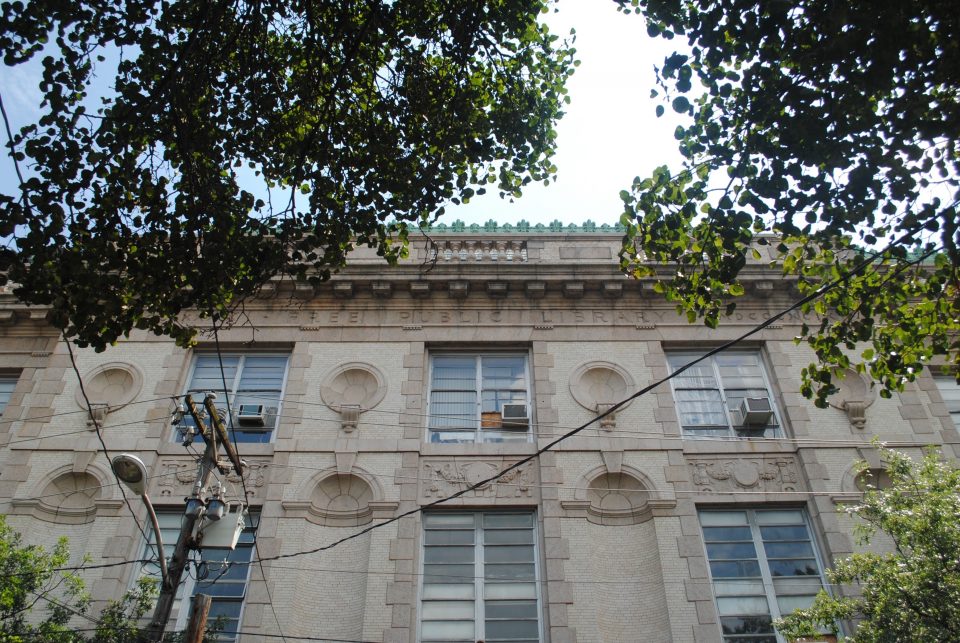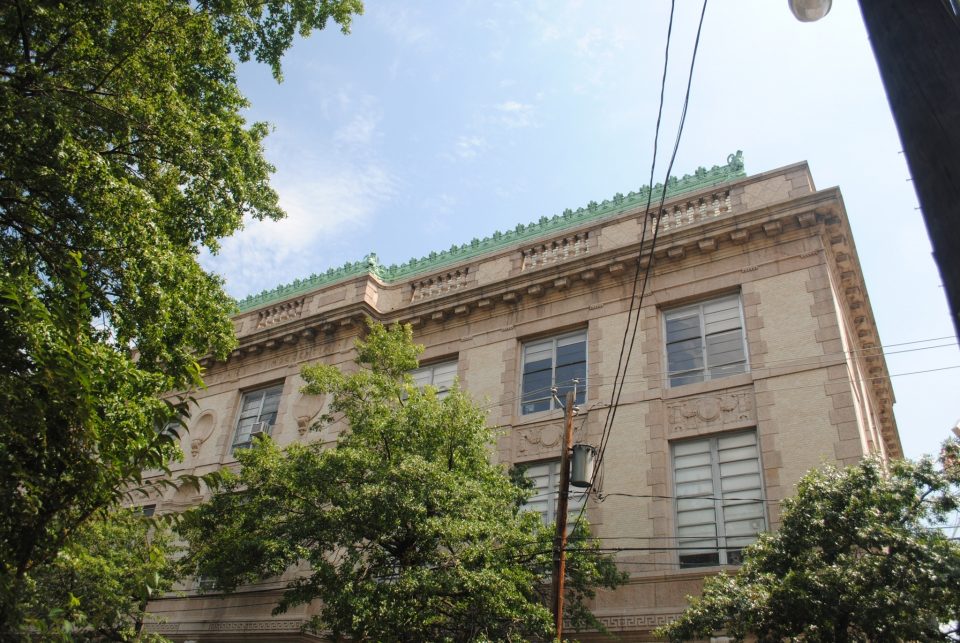 City Hall
280 Grove Street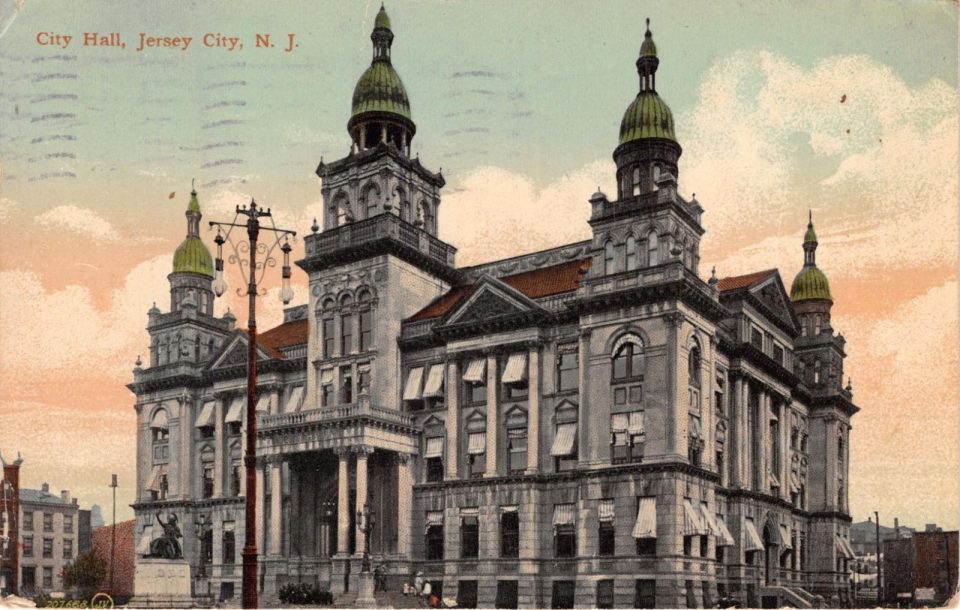 In 1896, Mayor Orestes Cleveland also oversaw the construction of City Hall via another design competition that was won by architect Lewis H. Broome, who became famous for fixing the New Jersey State House after a massive fire in 1885.
Broome's City Hall design, however, was ridiculed. The Architectural Record called it "vile."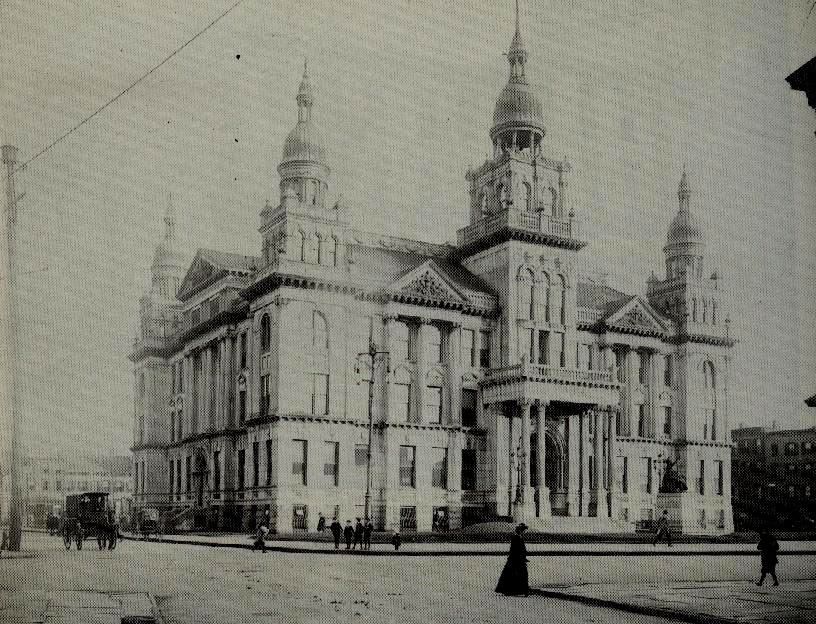 "I wish the building were in better shape," John mused. "I think it's important to try and find a way to bring some of the architectural grandeur back to the building. The building once had cupolas adorning the four corners and a taller central tower. To my eye, when I look at the building, it's missing some sort of architectural flourish. It's intended to be symmetrical."
"It's obvious that the buildings original lamp posts and light fixtures were removed for the unattractive fluorescent ones that are up now," John observed. "The floors are covered in linoleum and underneath is Minton tiles which are the same tiles you'll find in the U.S. Capitol building. We have a lot of photos of what the outside used to look like, but not the inside."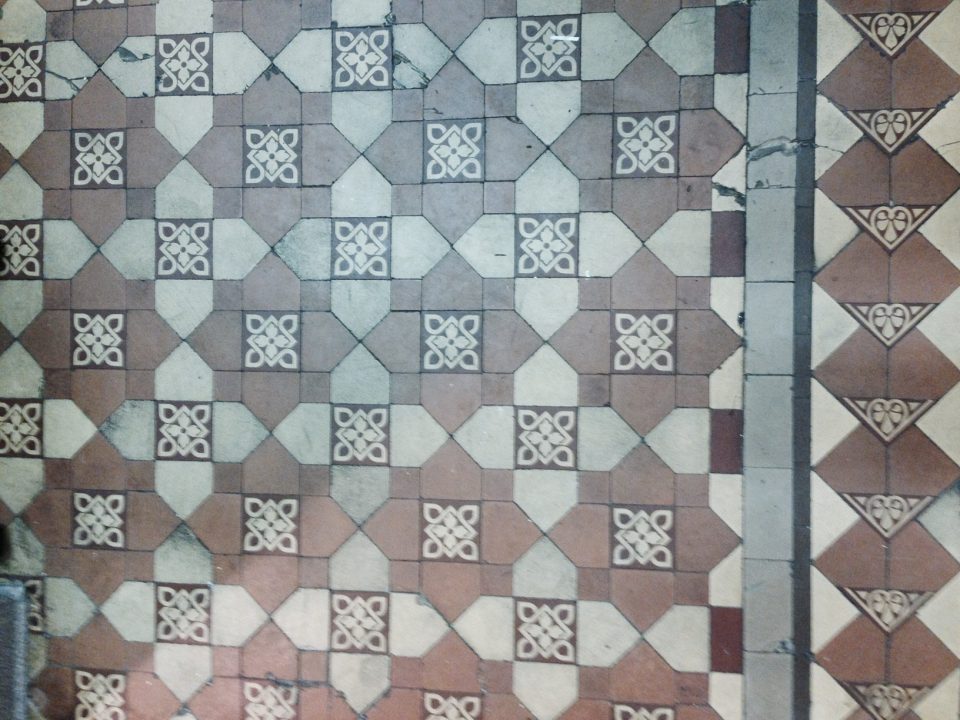 But, John added, "It's exciting to be in a building that so much has happened in. You walk these halls and tread on the same steps that Frank Hague, Mark Fagen, John V. Kenny, A. Harry Moore, George Record and John Milton did. There's a palpable sense of history here and to know that you're playing a role in a democracy is very exciting."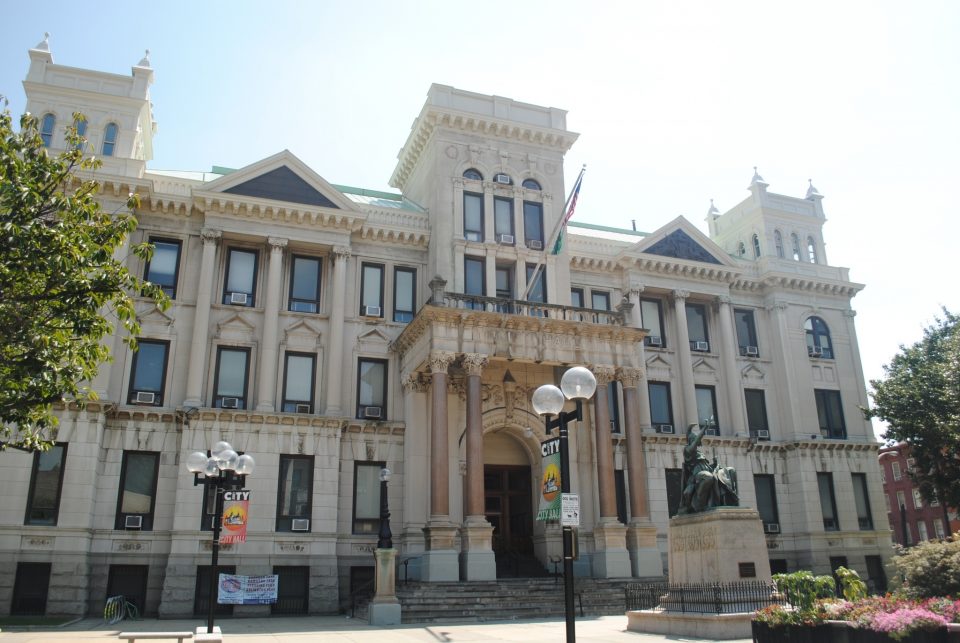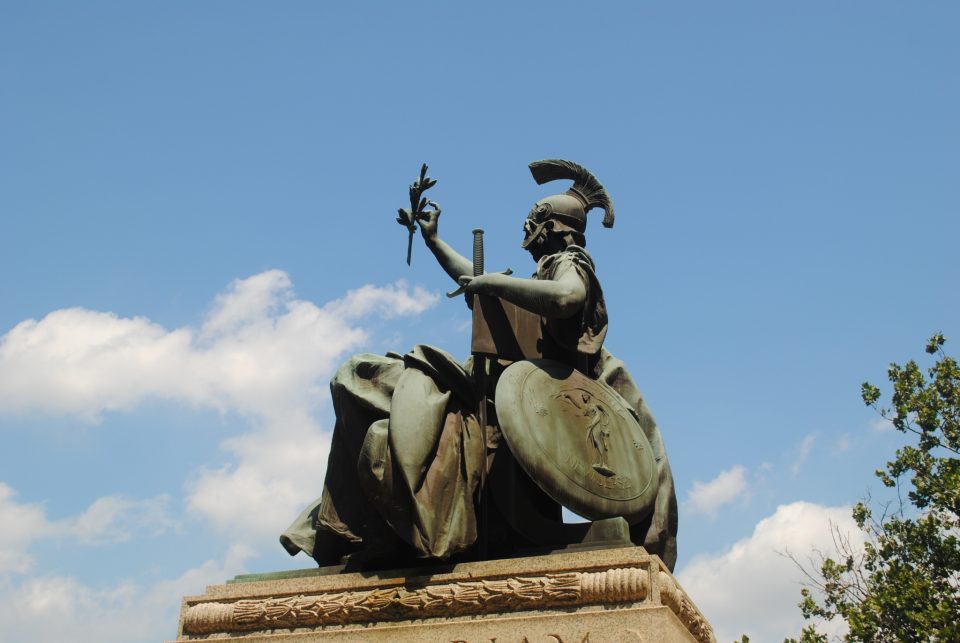 During construction, there was another competition to design the sculpture in front of City Hall won by French sculptor Augustus Saint-Gaudens. The Soldiers, Sailors and Marines Memorial is dedicated to Hudson County Civil War veterans and features the "Goddess of Peace."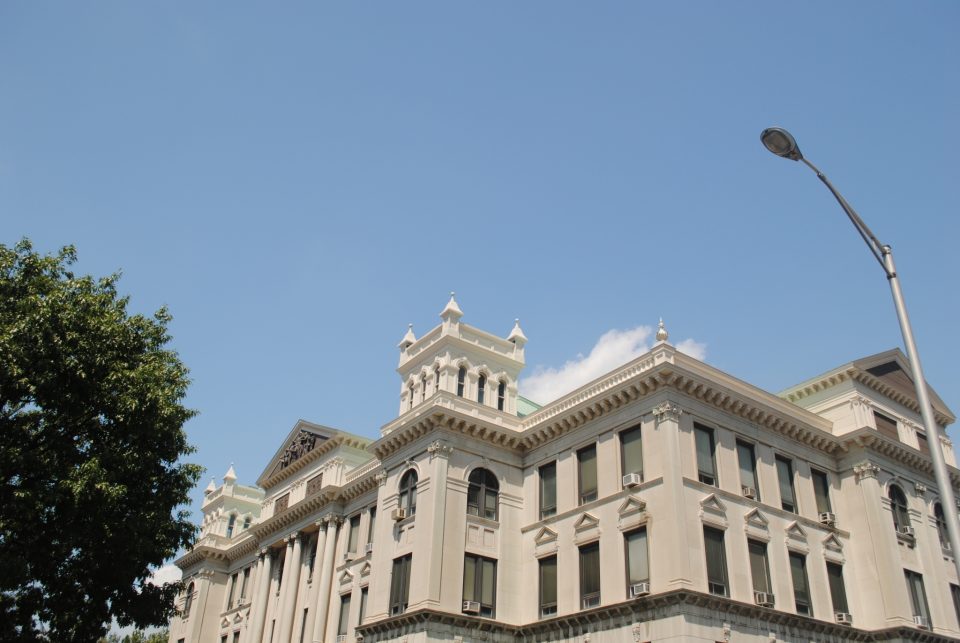 Heppenheimer Mansion
Southwest corner of Montgomery Street and Jersey Avenue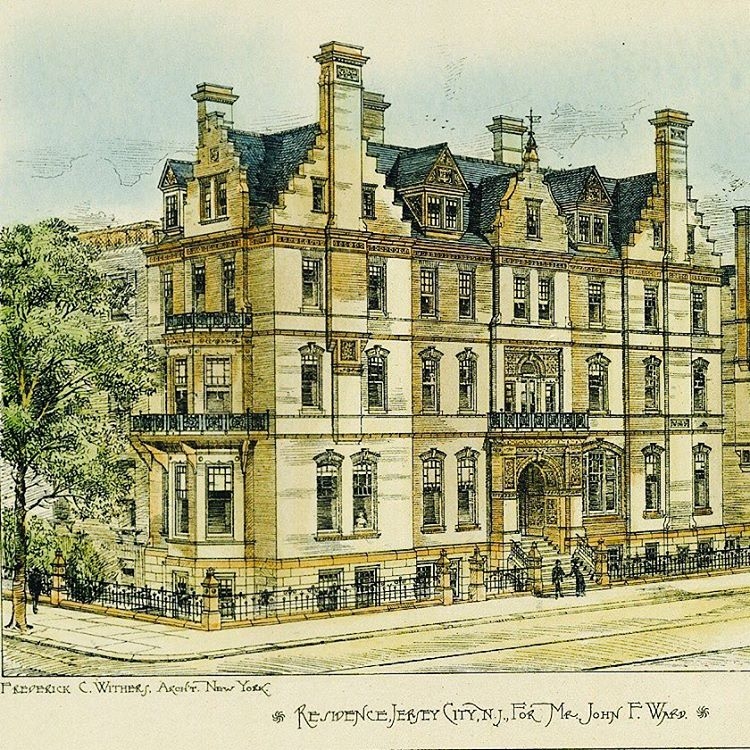 Designed in 1884 and purchased in 1892 by General William Christian Heppenheimer, a big-time banker, politician and businessman (the triple-threat of the 1800s) who served in the New York and New Jersey National Guards.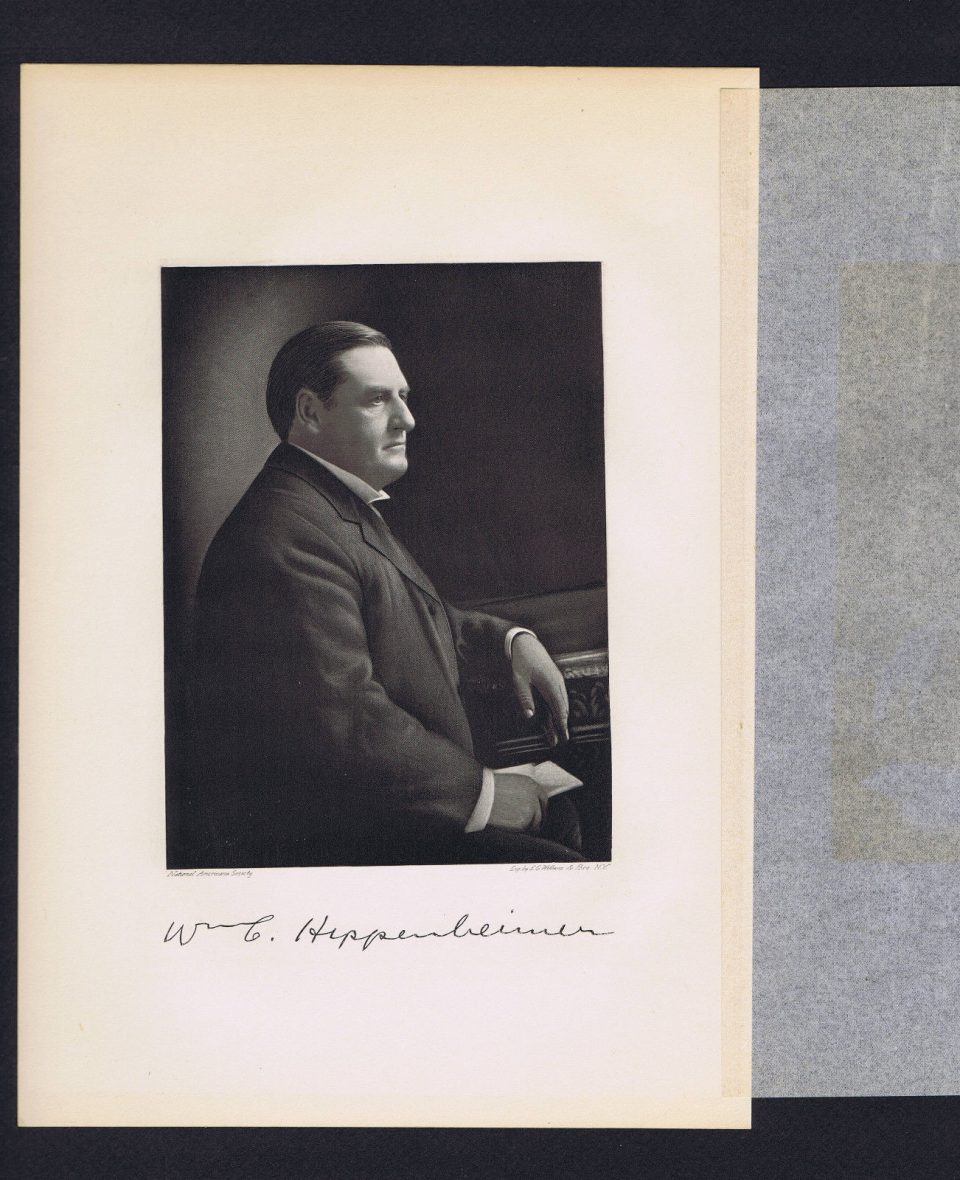 Born in 1860 to German immigrants who moved from New York to Jersey City when he was four years old, Heppenheimer studied law at both Columbia and Harvard universities and was active in local politics, rallying behind Democrat Jersey City figures, Bob Davis and Frank Hague.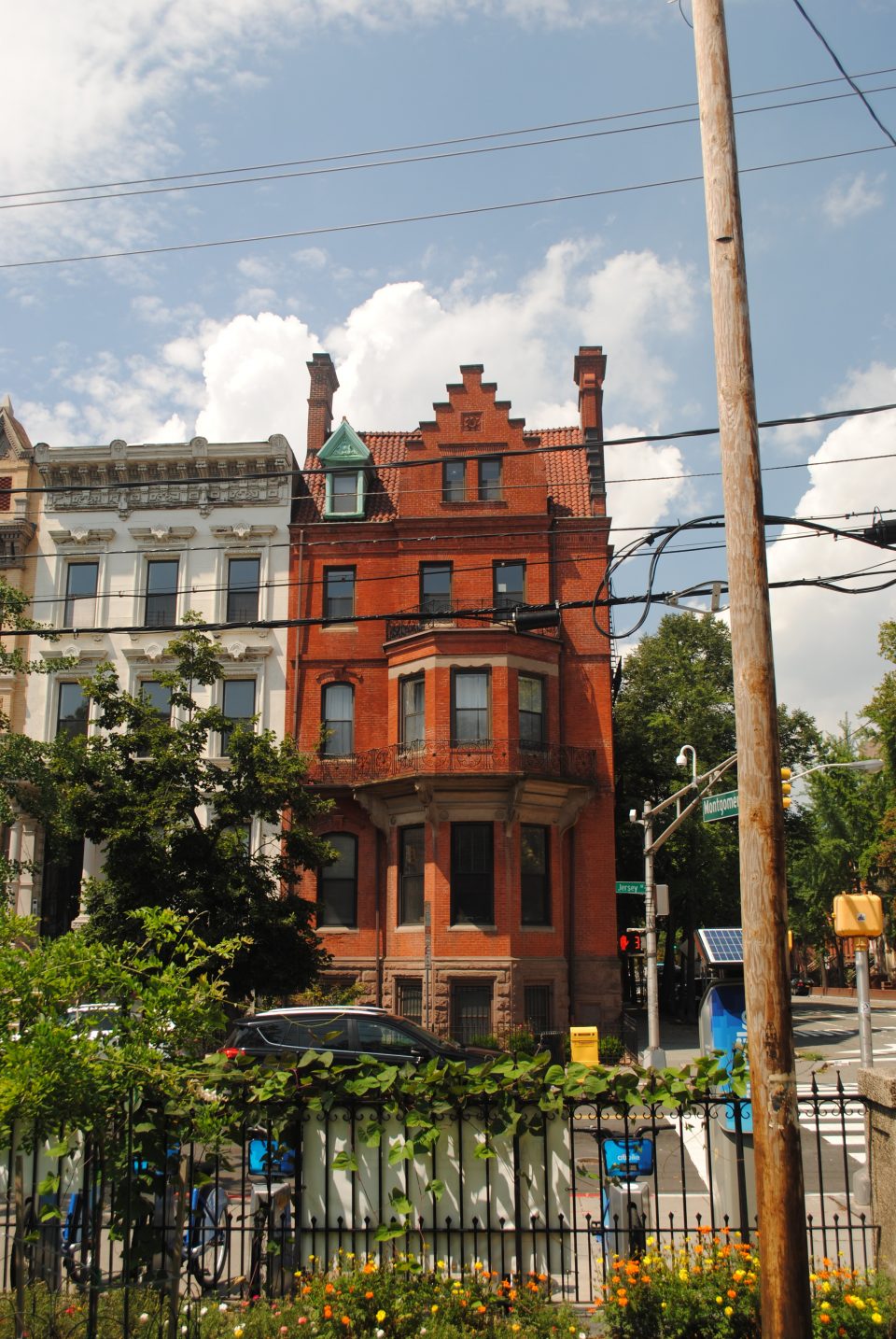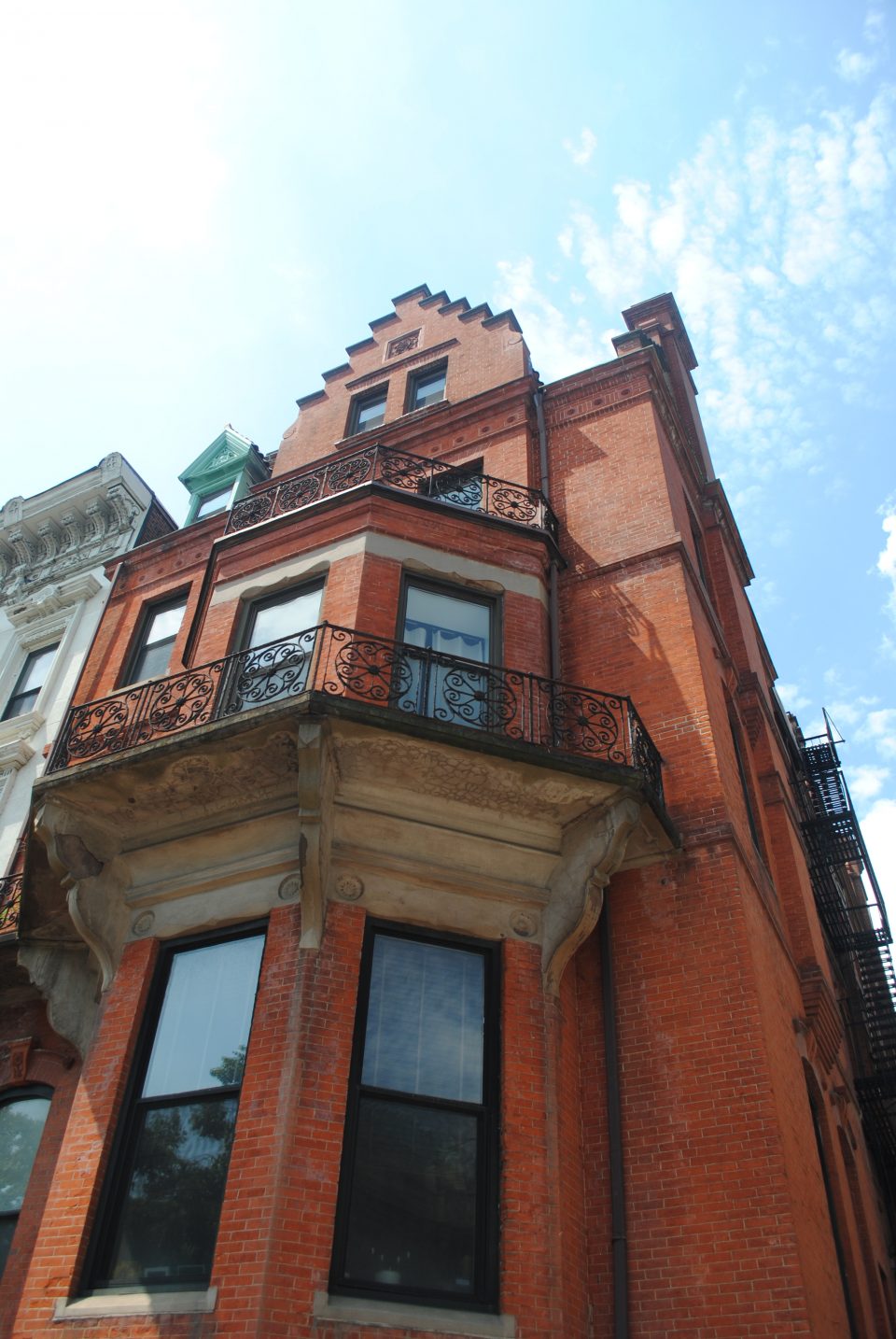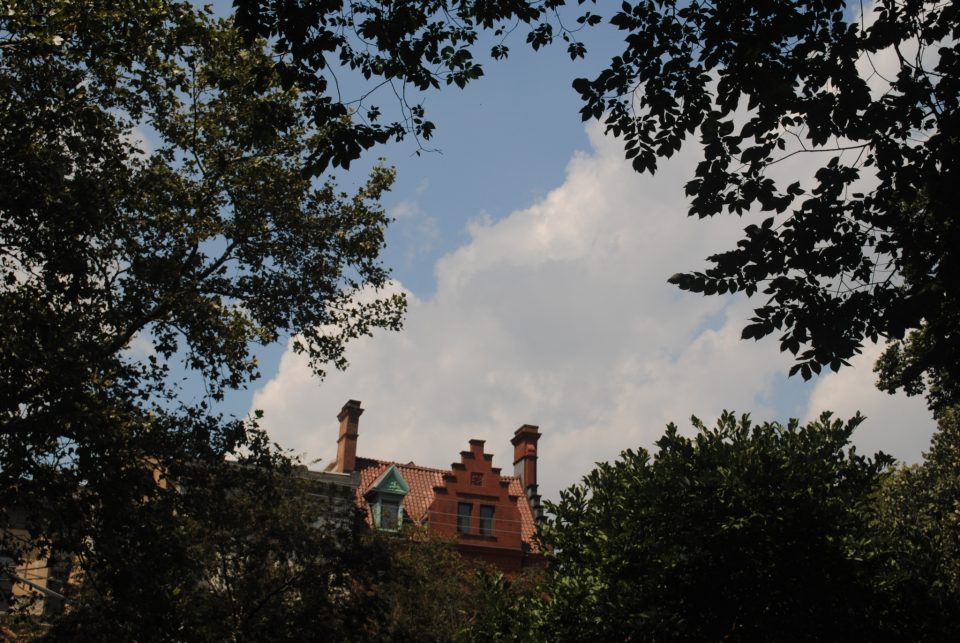 Throughout the late 1880s and early 1890s, Heppenheimer stayed busy; he was elected to several positions including the New Jersey Assembly, Comptroller of the NJ Treasury, President of the Board of Finance of Jersey City and City Treasurer. At the same time, he was getting his hands wet with the local banking and finance industries; he organized and presided over the People's Safe Deposit & Trust Company of Jersey City in 1899 and founded the Trust Company of Jersey City and the Bergen & Lafayette Trust Company in 1903. Afterward, he became director of multiple other trust, insurance, steel, and manufacturing companies. In 1928 he was appointed as a member of the Port of New York Authority by the governor. He also served as President of the New Jersey State Chamber of Commerce and chairman of the board on the Jersey City Chamber of Commerce… feel like you haven't accomplished enough yet?
In his free time, Heppenheimer liked to host notable figures at his mansion, including boxer Jack Dempsey, who slumber partied over while preparing for the infamous 1921 bout with Georges Carpentier at Boyle's Thirty Acres (originally at the corner of Montgomery Street & Cornelison Avenue).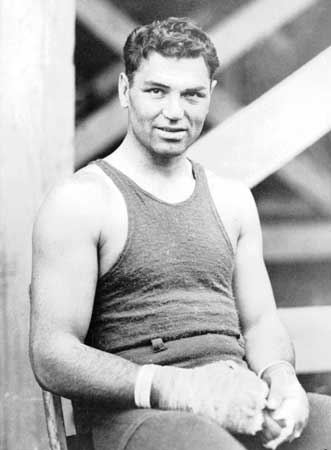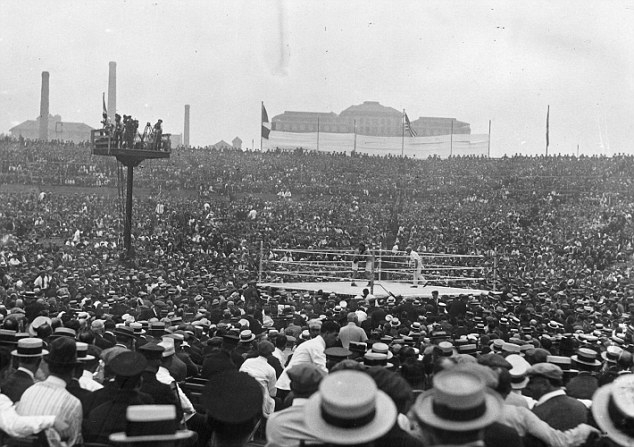 Heppenheimer died on September 16, 1933, and is buried at Holy Name Cemetery in Jersey City's West Side neighborhood.
The mansion was renovated in 1987 into ten separate condos.
Van Vorst Fun Facts:
Flo Rida & Robin Thicke filmed the music video for 'I Don't Like it, I Love It' in Van Vorst  Park!
Also, Whoopi Goldberg's character in the 1996 film Bogus lived in a building located at the corner of York & Barrow streets.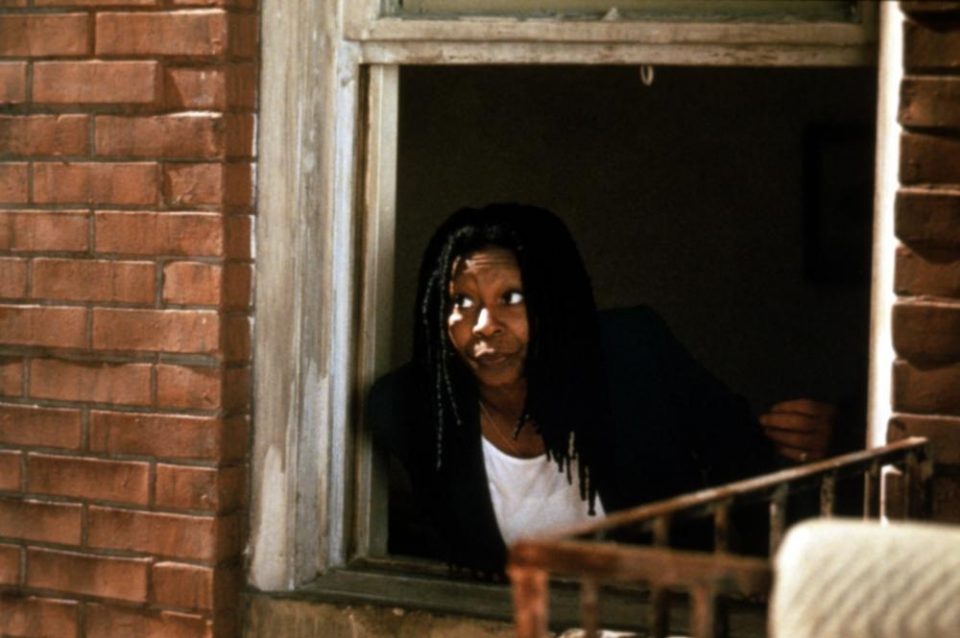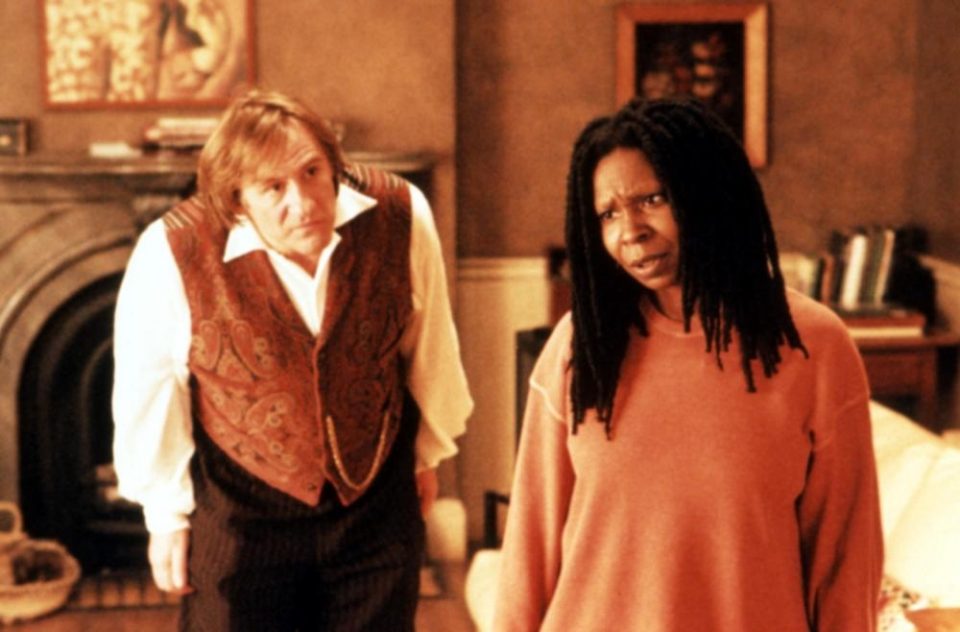 ARCHITECTURAL DETAILS OF THE NEIGHBORHOOD:
"There are wonderful examples of Greek Revival, Italianate and Queen Anne architecture all around the park," said John, who used to lead architectural walking tours around Van Vorst Park.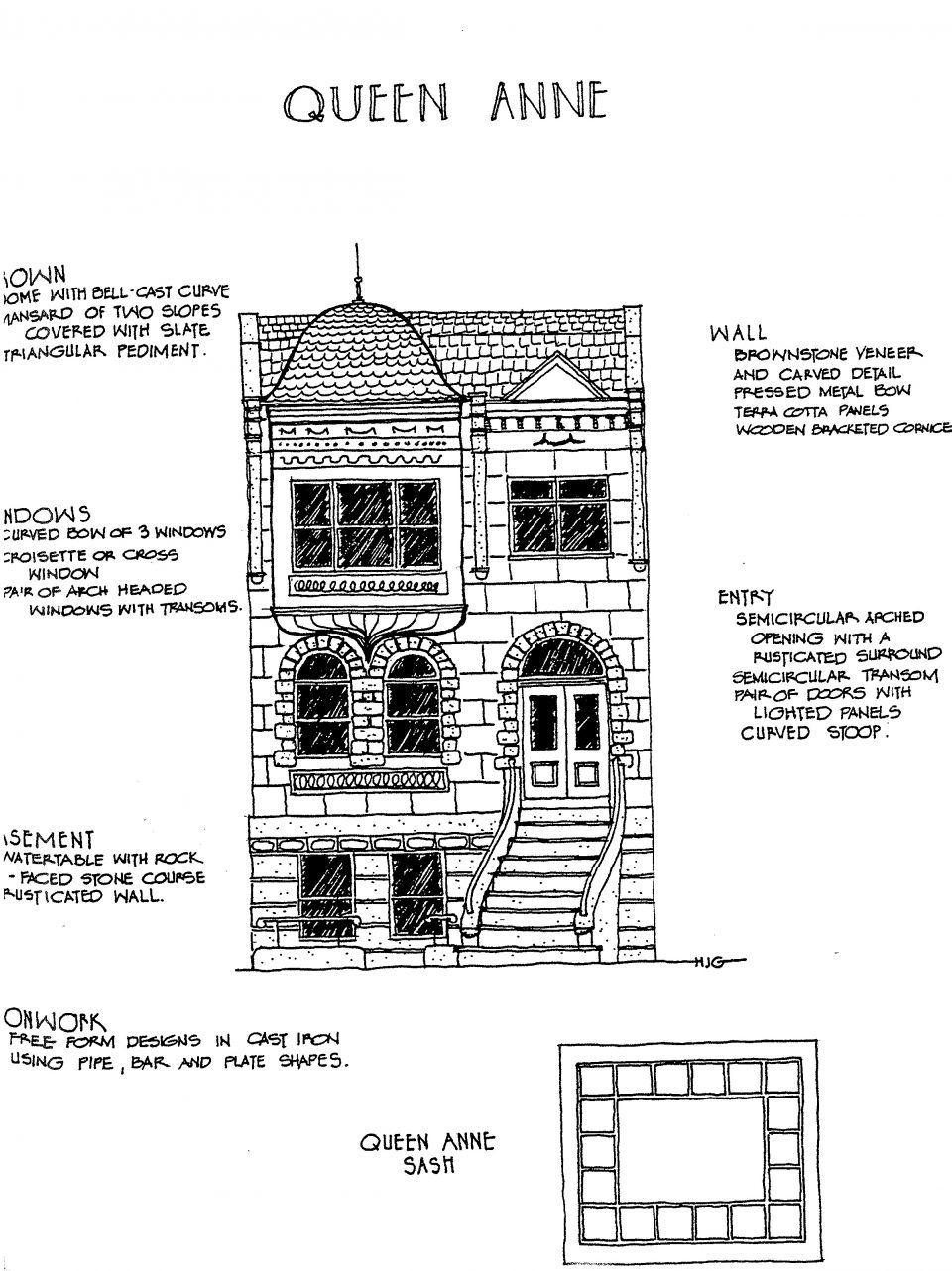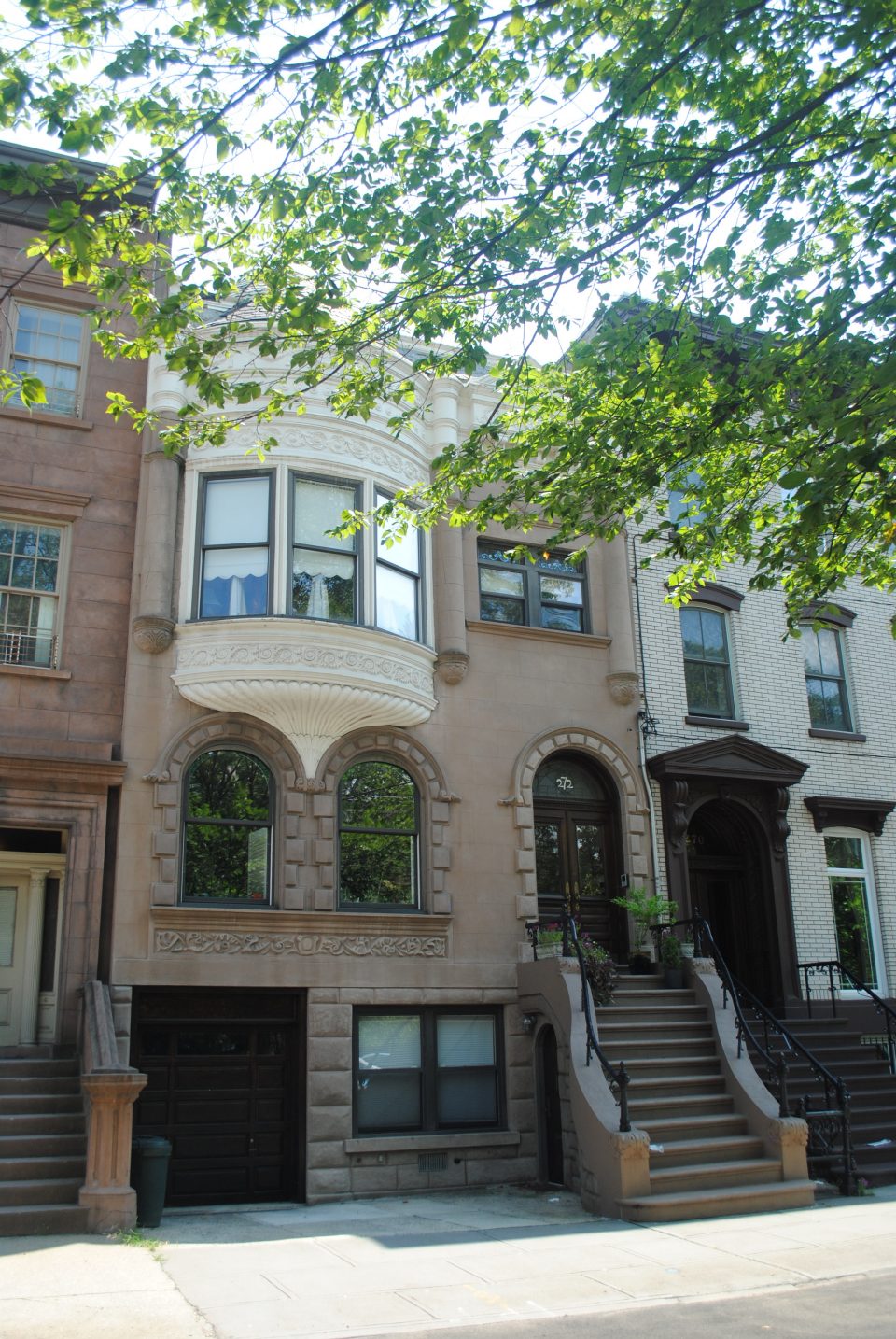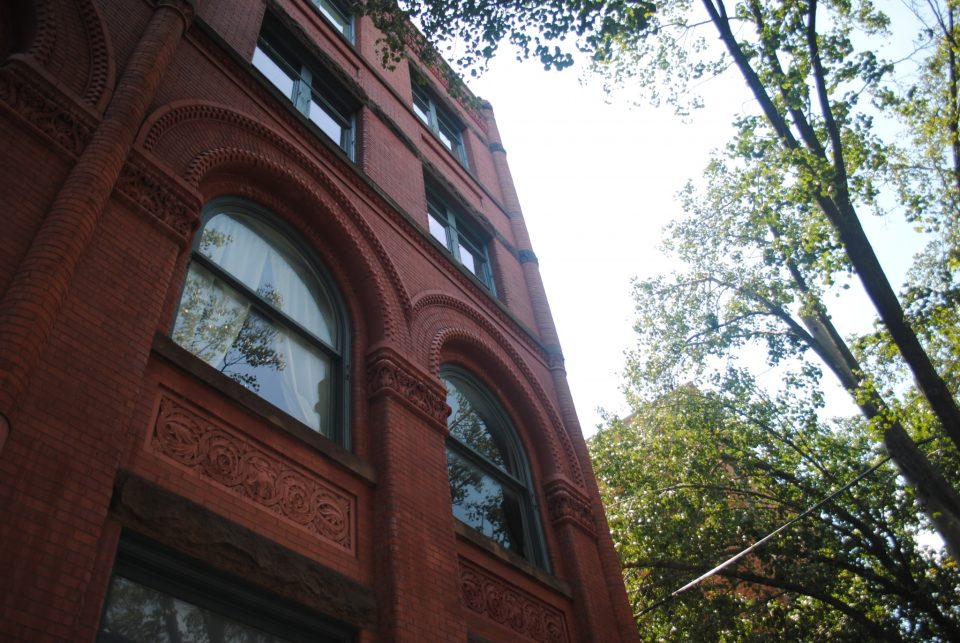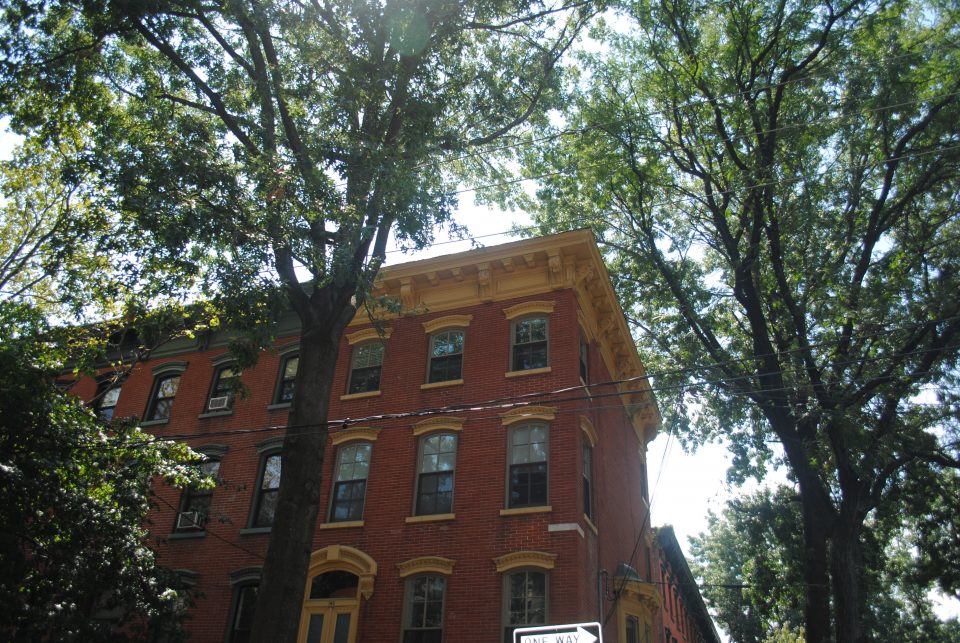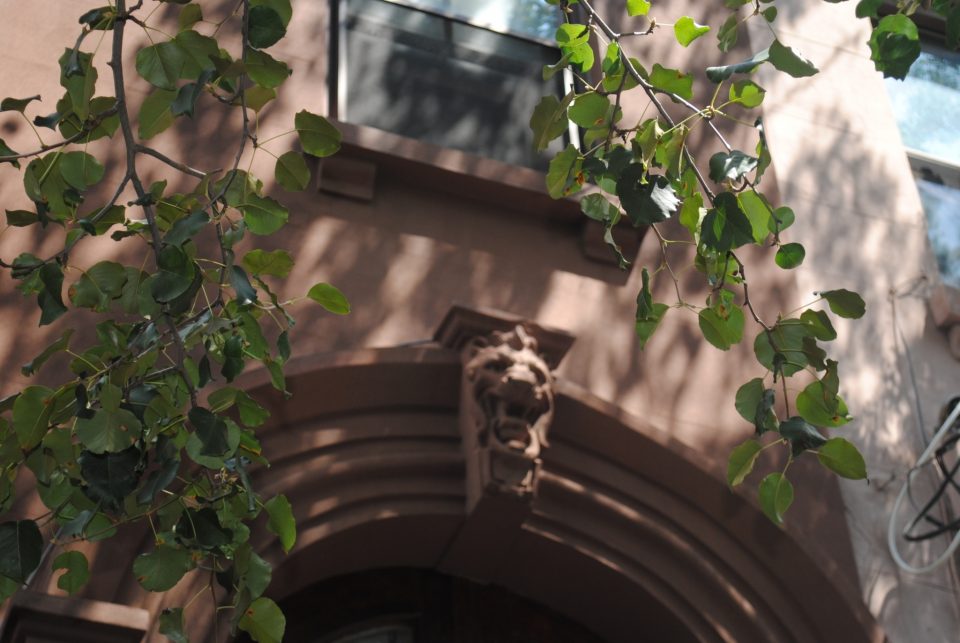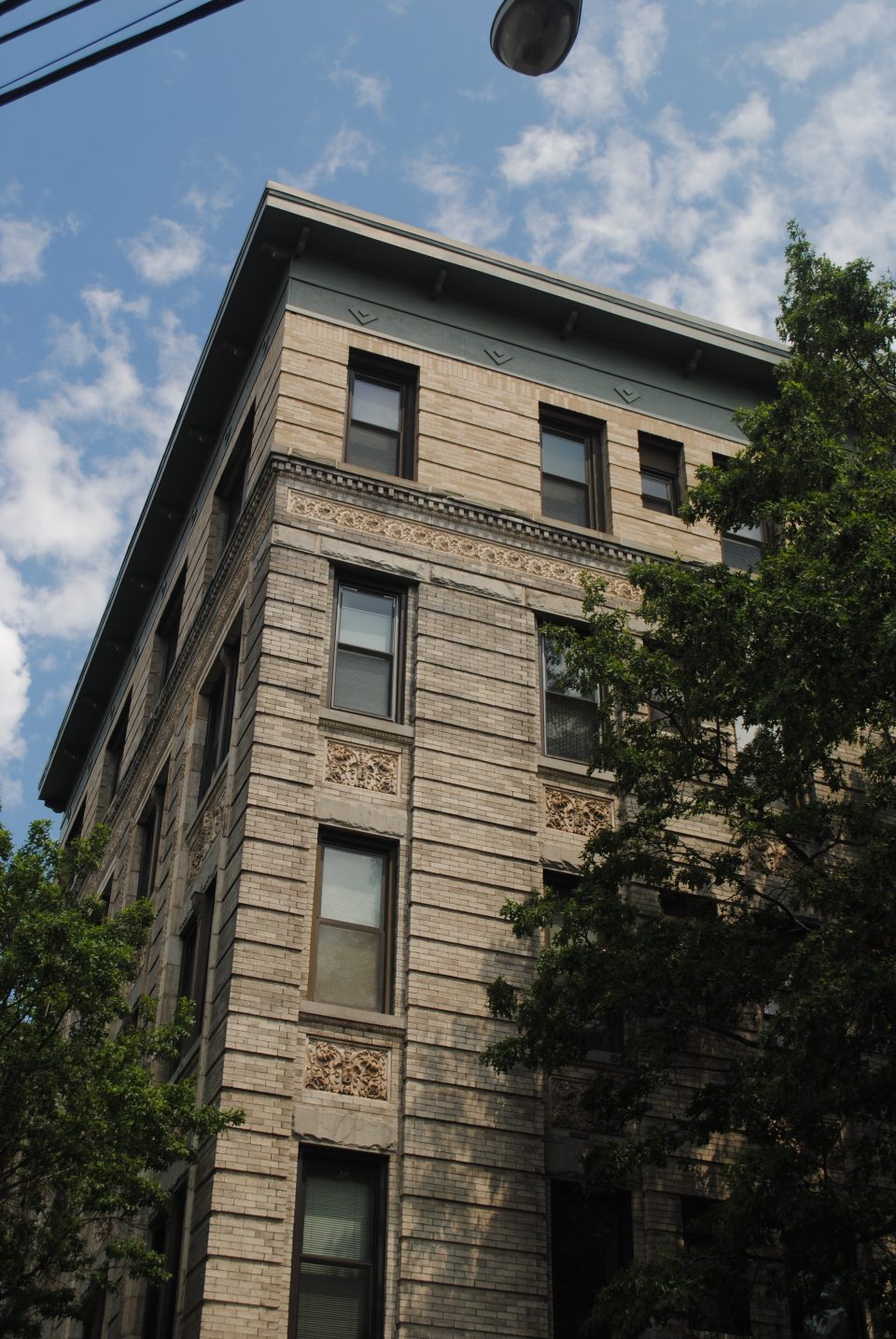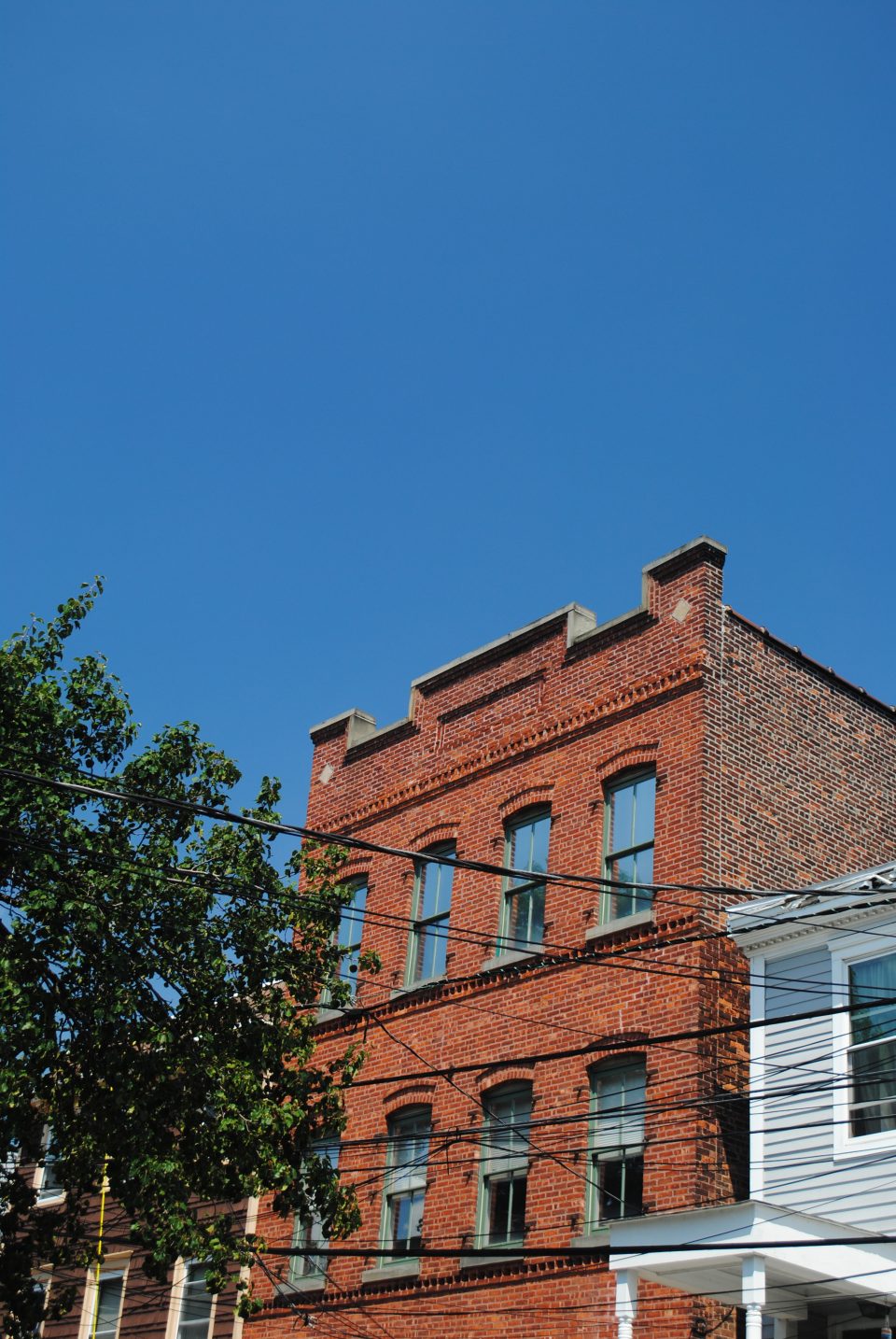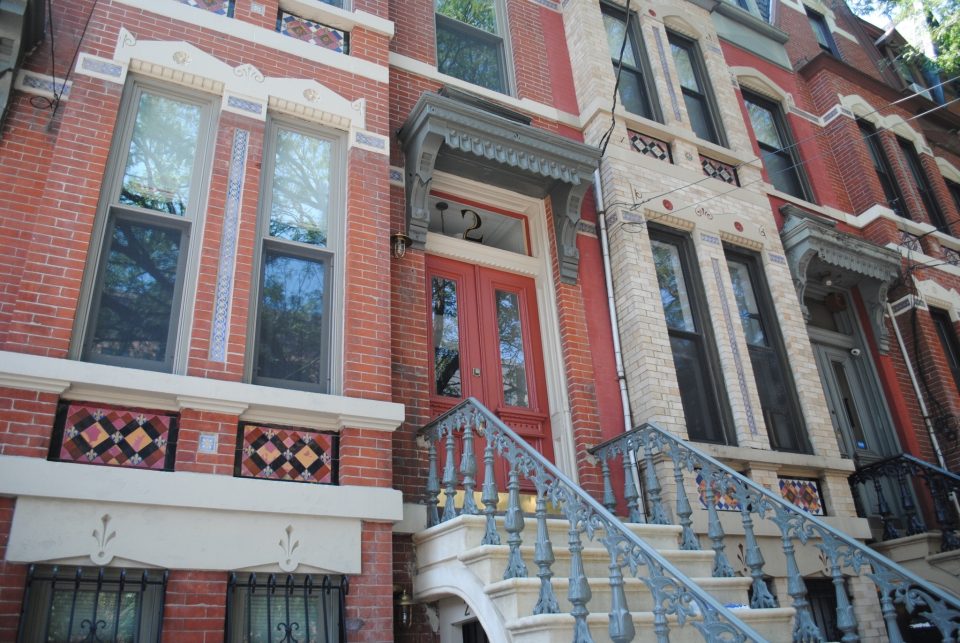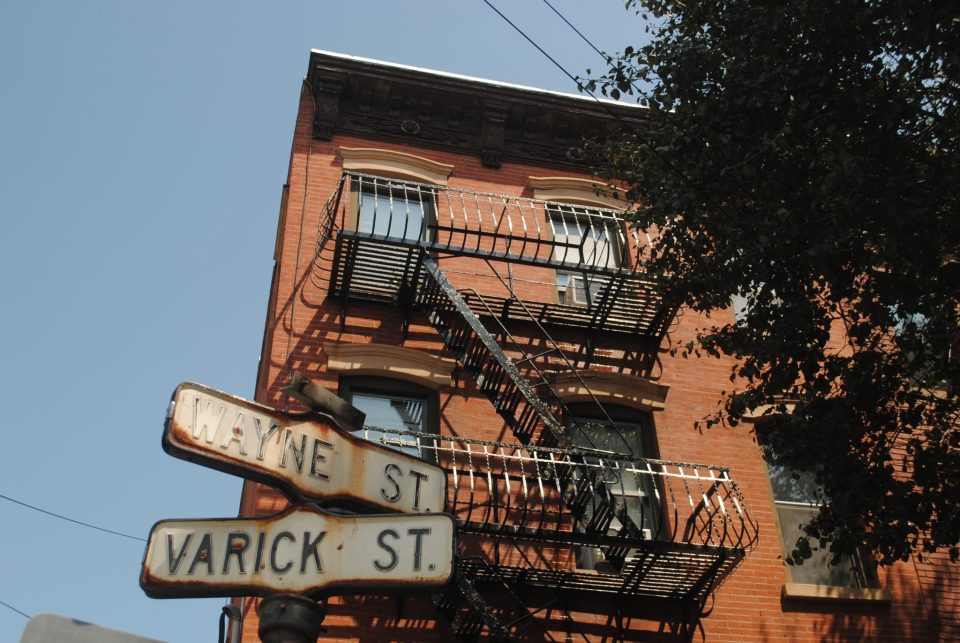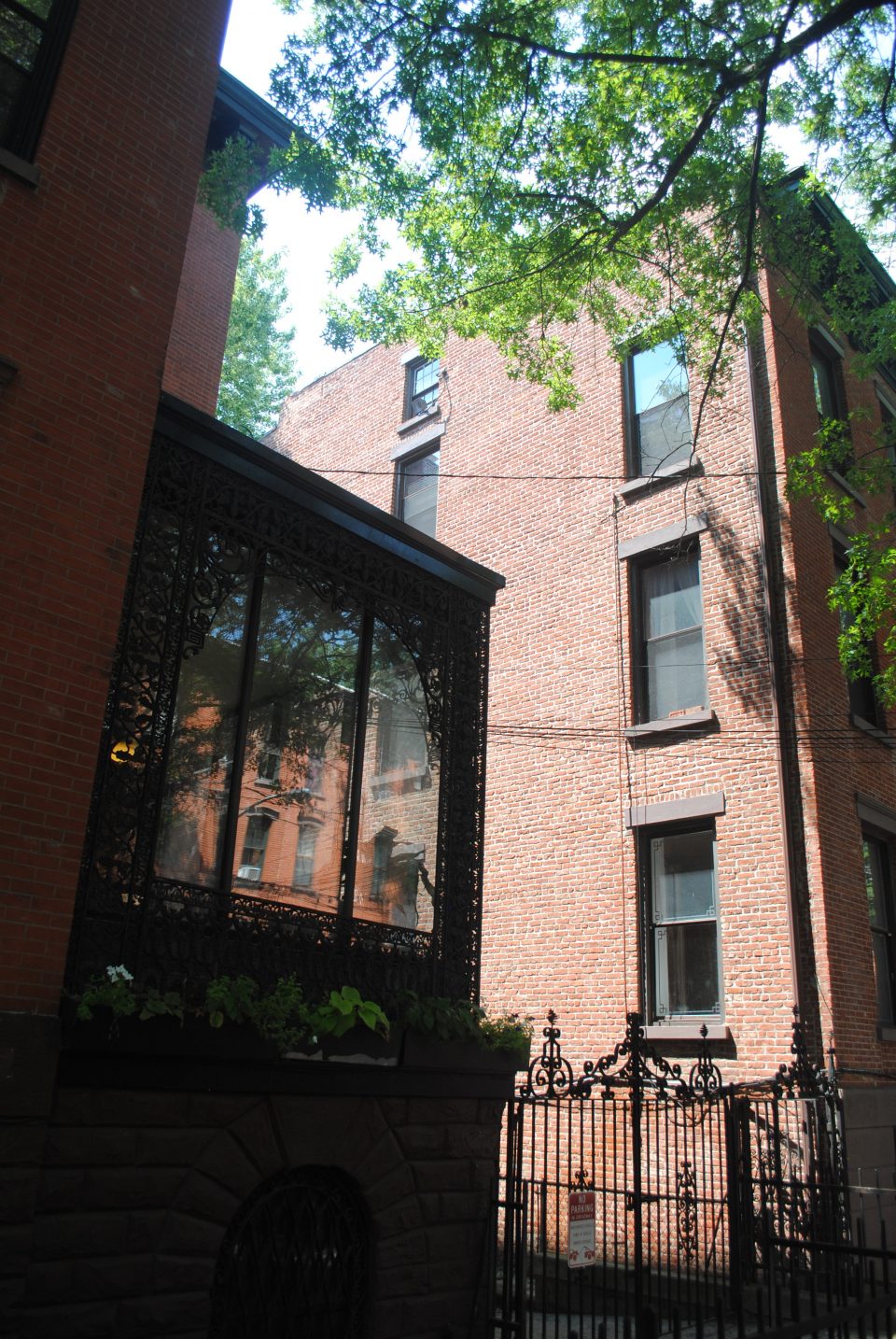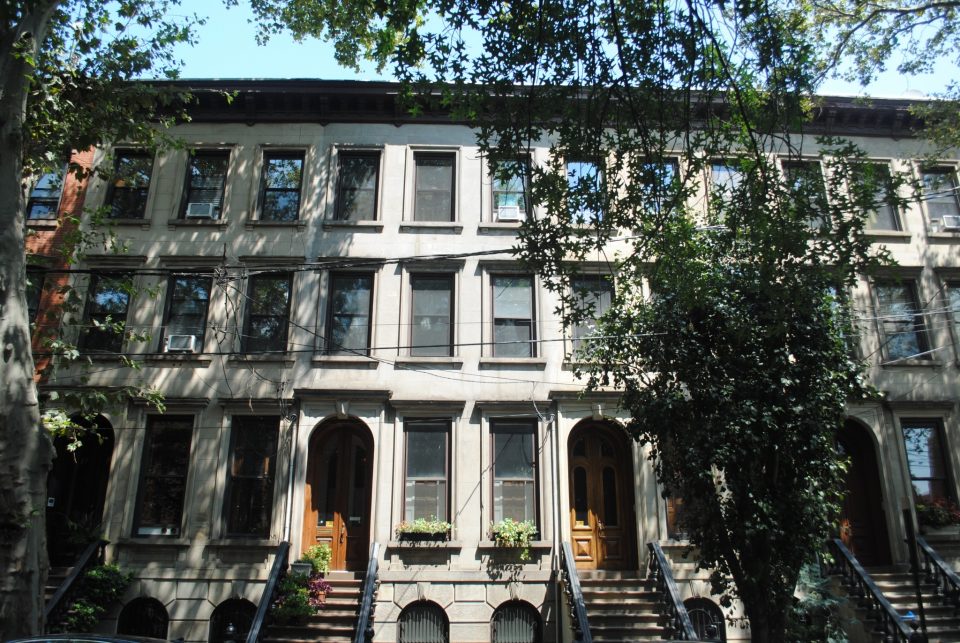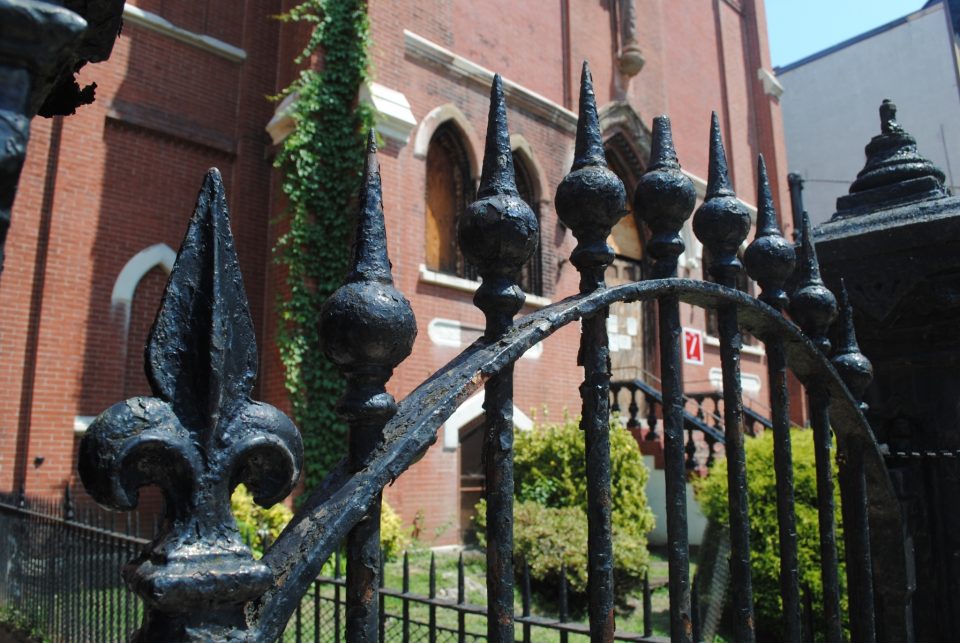 Be sure to check out the Jersey City Landmarks Conservancy where John used to be President and the Van Vorst Park Association who keeps the park in incredible shape and arranges neighborhood events from weekly farmers markets to summer movies in the park.