Where is McGinley Square? 
Just south of Journal Square and less than a half square mile, the Square itself rests at the intersection of Montgomery Street and Bergen Avenue. But according to Google Maps, the larger McGinley Square area stretches north to south from Sip Avenue to Communipaw Avenue and west to east from West Side Avenue to County Road 617.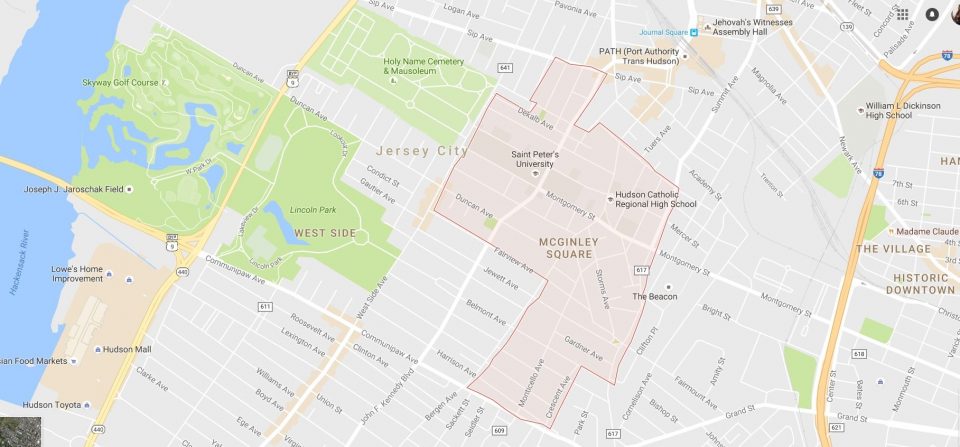 I sat down with longtime local, Committeeman for Ward B / District 2, actor and professional Santa (really!) Joe Harkins to get his perspective on McGinley Square.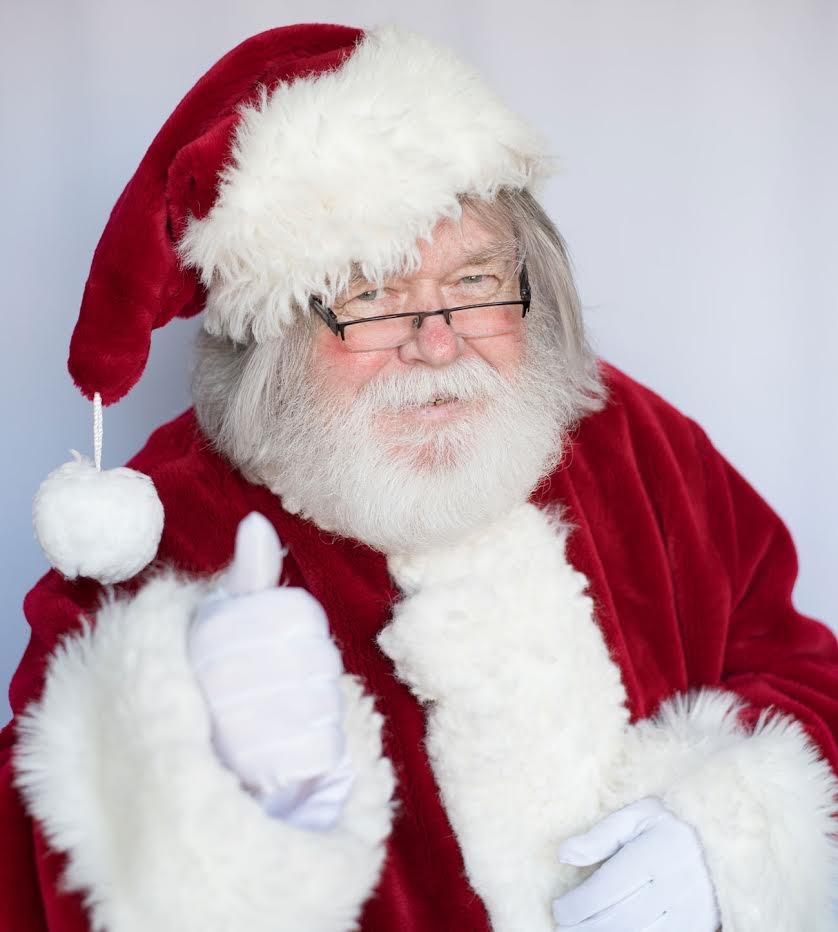 Joe's family was part of the Irish wave of immigrants that came to Jersey City in the 1800s. His grandfather on his father's side was a master harbor pilot in New York Harbor and his grandfather on his mother's side was a railroad dispatcher.
A Brief History:
By now we've learned how Jersey City as a whole came to be:
The Lenni Lenape Indians were here first.
By the late 1600s and early 1700s, the Dutch settlers move in, push the Lenape out and name the whole east coast 'New Netherland.' Their original goal is to dominate the fur trade, but that later switches to land and accessibility to New York City.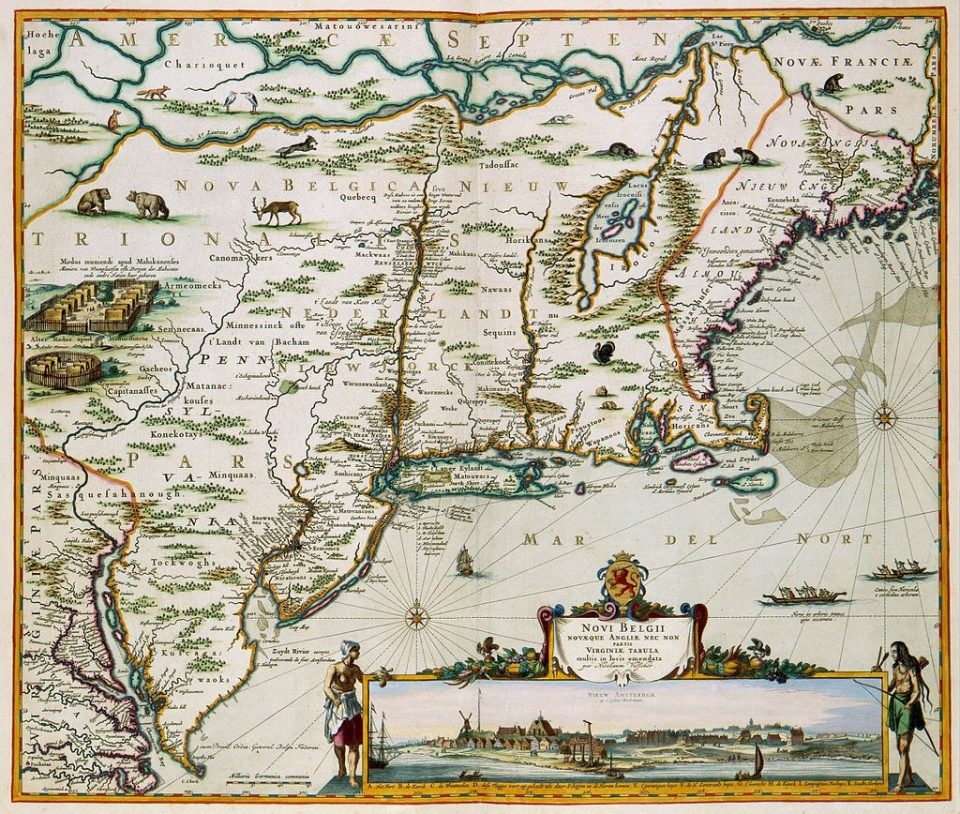 What makes McGinely Square especially… special, is Peter Stuyvesant. But not the Dutch colonist you're thinking of, the local Jersey City one.
The Dutch colonist Peter was born in 1592 in the Netherlands and joined the West India Company in 1635. In 1644 he and his brigade attacked the Spanish-held island of Saint Martin and a cannonball took off part of his lower right leg. He wore a wooden peg for the rest of his life and was nicknamed 'Peg Leg Pete.' In 1645 he replaced William Kieft as Director-General of the New Netherland colony, a position he held until 1664. His personality traits included religious intolerance and strict dictatorship. In short, he was a jerk.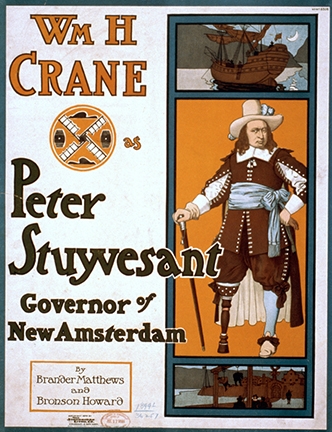 The other Peter Stuyvesant was born in Bergen in 1735 and opened the Eagle Tavern in 1762 at the southwest corner of Bergen and Glenwood Avenues. He also owned the stage coach line that took travelers from Paulus Hook to Brown's Ferry on the Hackensack River. This was convenient because his bar, which right on the route, became a hotel for anyone traveling between Philadelphia and New York. In 1815 a local man named George Tise purchased the property and renamed the bar after himself.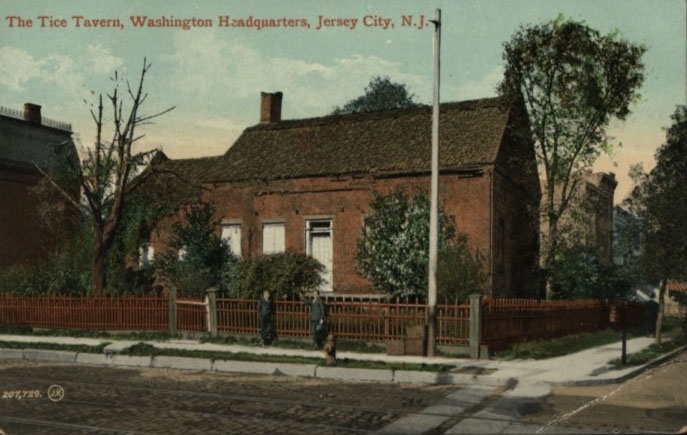 You may remember from Let's Explore: Bergen-Lafayette that because Tise Tavern was situated along one of the main roads during the Revolutionary War, historians like to daydream that this is where Paul Revere, George Washington and Marquis de Lafayette would have shared a drink.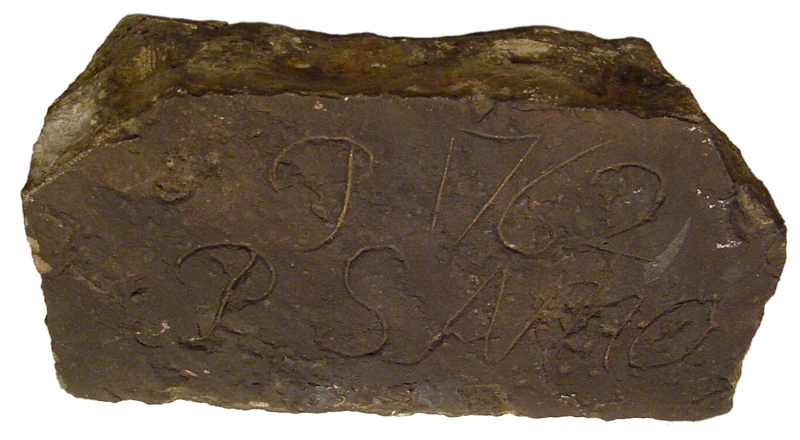 The building was eventually demolished in 1918 but the original cornerstone is preserved at the Jersey City Museum.
What stood across the street was originally the Tuers farm but in 1893 the Fourth Regiment Armory was erected onto corner of Bergen Avenue and Mercer Street (now Hudson Catholic Regional High School).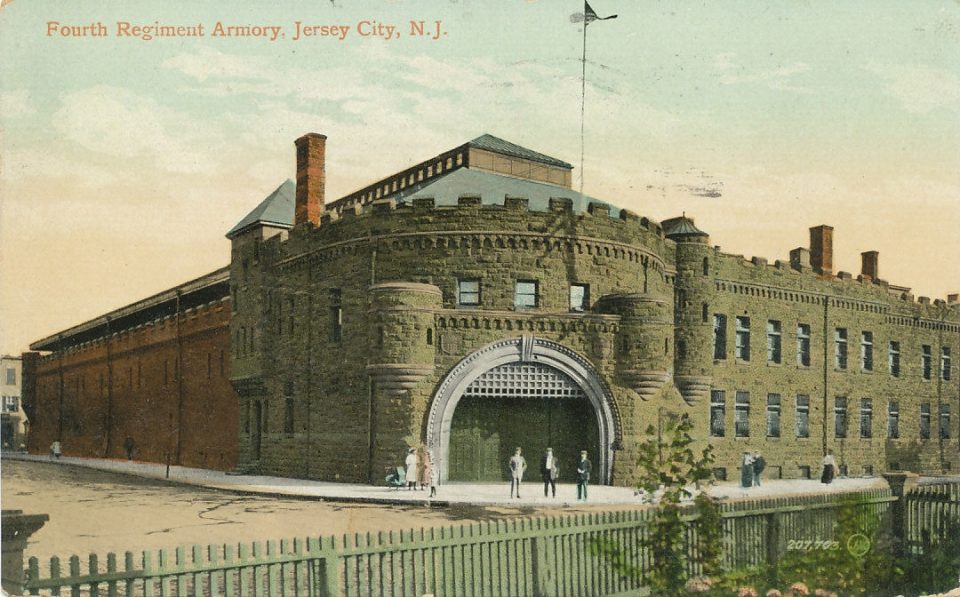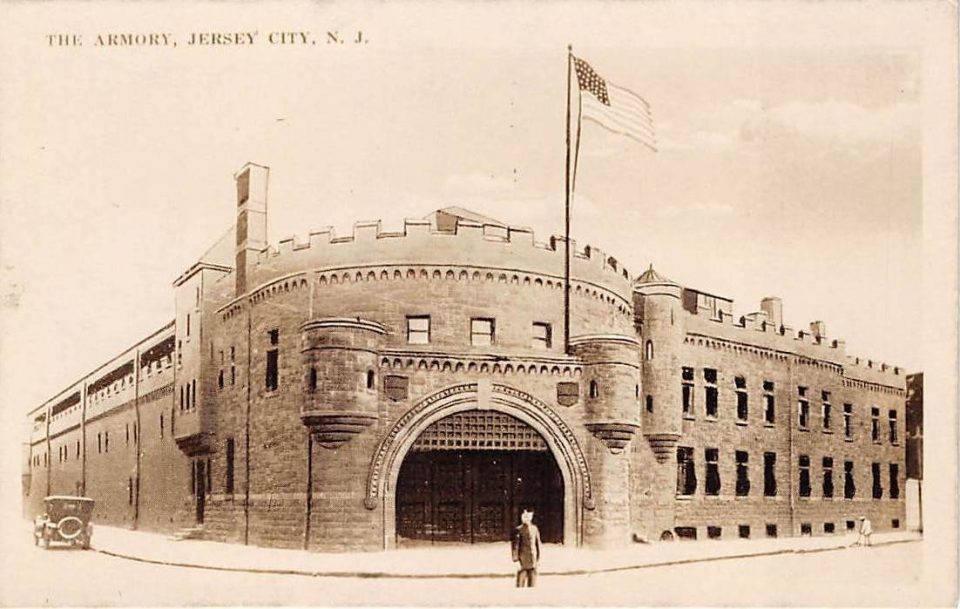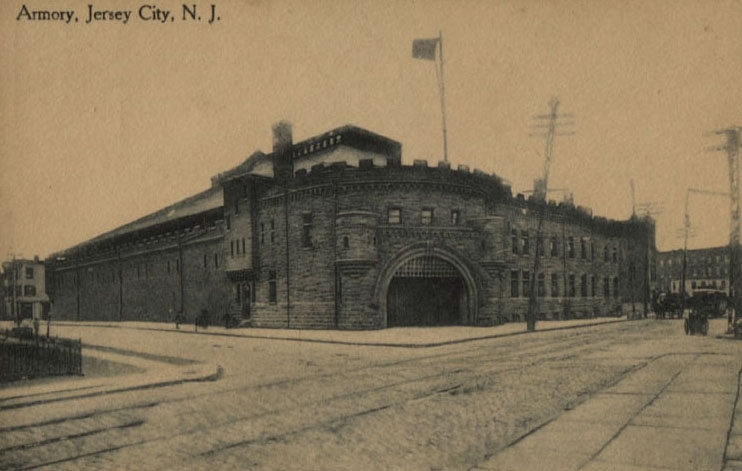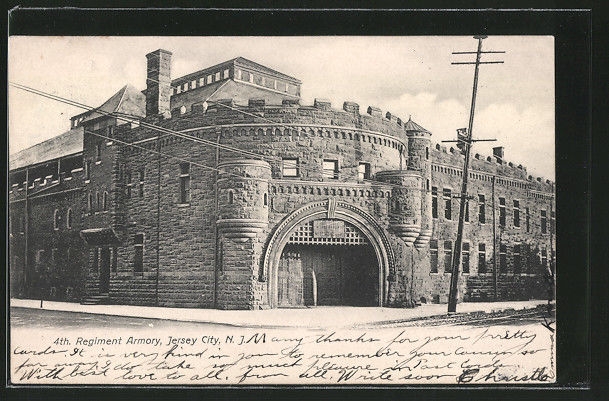 The New Jersey National Guard had just been established on Montgomery Street and this served as a sister facility.
In 1927 a massive fire destroyed the armory. The entrance gate was salvaged and relocated to Pershing Field in The Heights.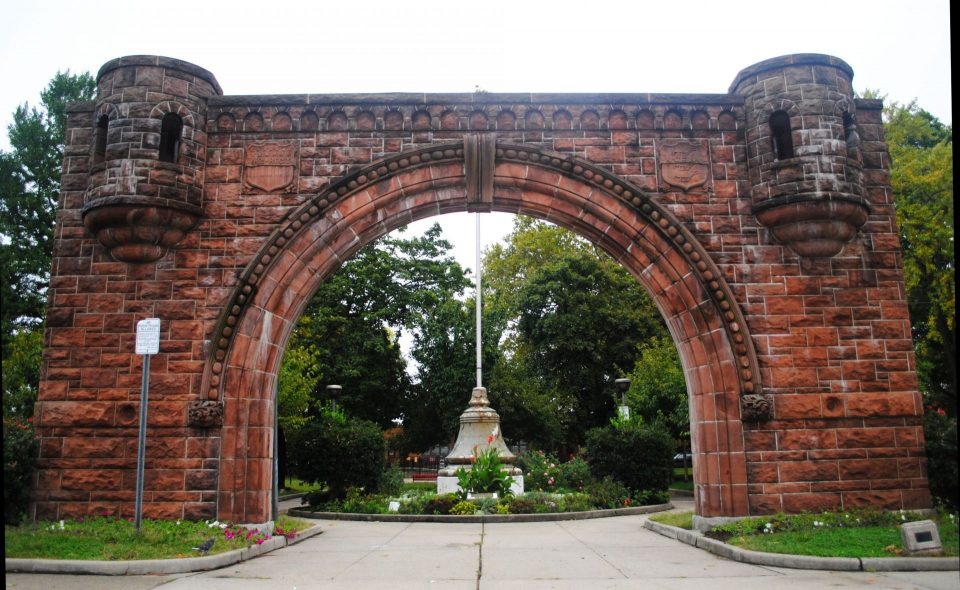 LANDMARKS

Jersey City YMCA
654 Bergen Avenue
The YMCA on Bergen Avenue was built in 1924 by members of the Grace Van Vorst Church who founded the Jersey City YMCA chapter in the 1850s, established with the intention of "Americanizing" immigrant boys by providing a "Christian environment," affordable housing and education in exchange for community involvement.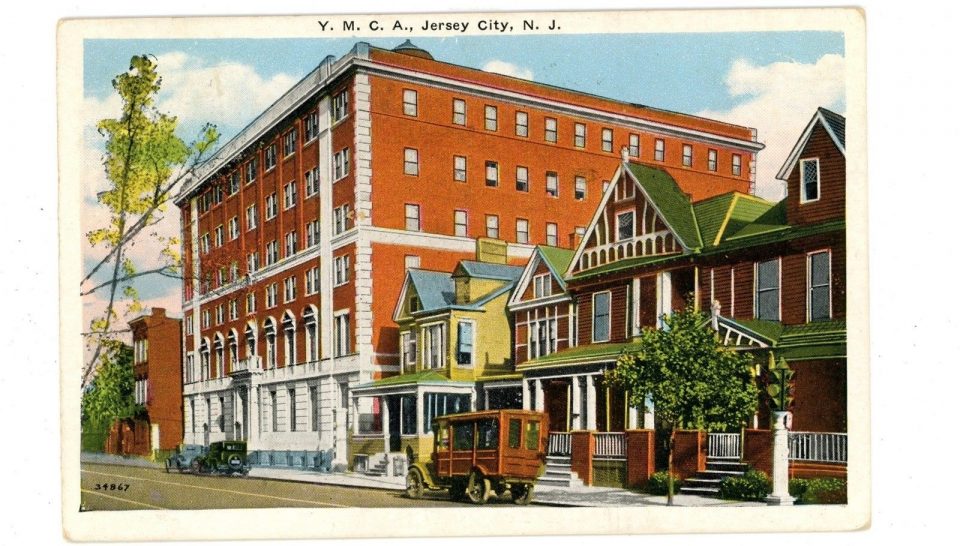 Built by architect John F. Jackson, who was responsible for all the YMCA buildings across the nation and designed in early twentieth century Renaissance Revival Style, it featured 220 dormitory rooms, a reading room, billiards room, bowling alley and indoor swimming pool.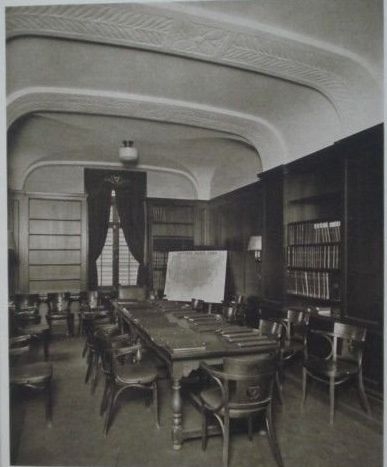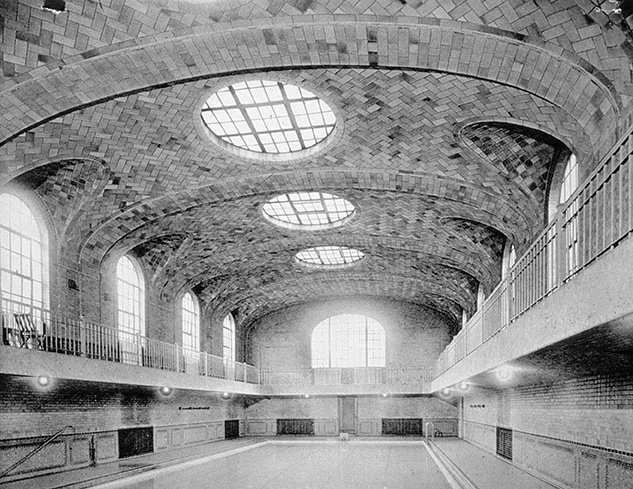 "I remember swimming there when I was a young boy," said Joe. "It was segregated then but it was the popular place to be."
The YMCA declared bankruptcy in 1992 and moved out of the building by 1995, after which it was converted it into affordable housing and today is the Gregory Apartments.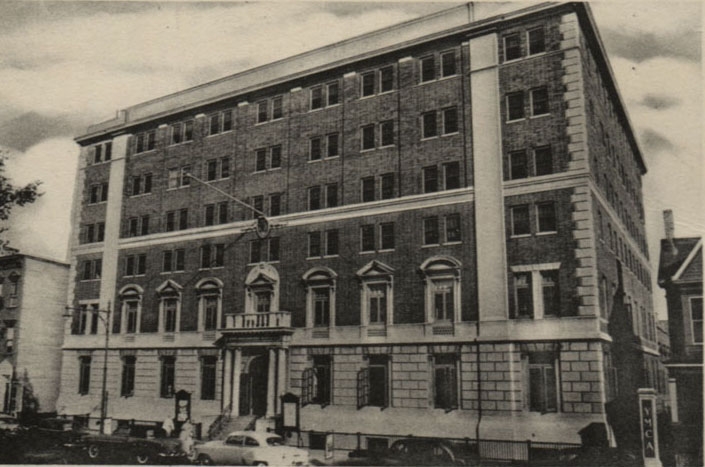 Fairmount Apartments
2595 Kennedy Boulevard
Lovingly nicknamed the "Grand Lady of New Jersey," this arts and crafts style hotel was built between 1909 and 1912.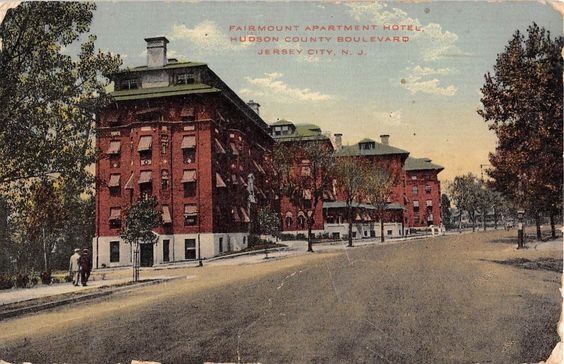 Luckily for us, this is where Joe lives so we get an insider view.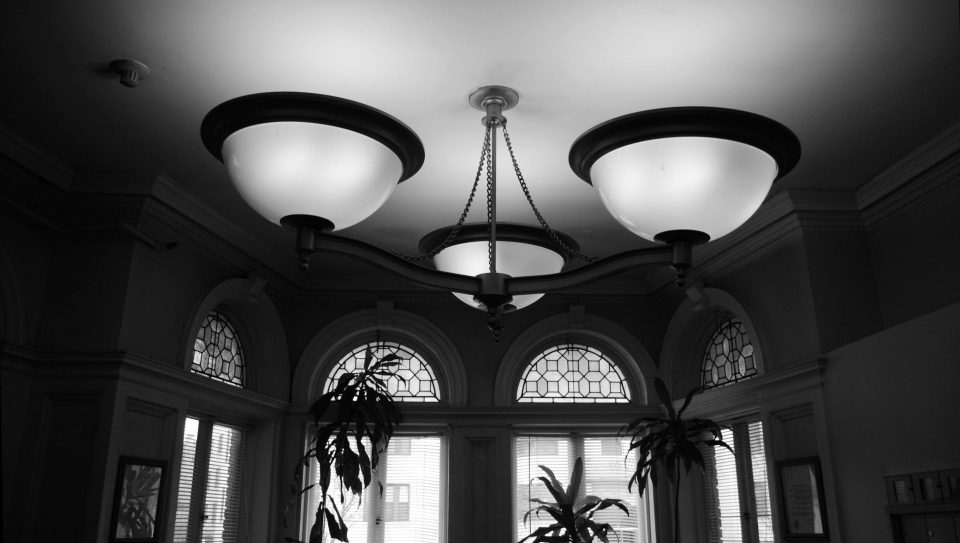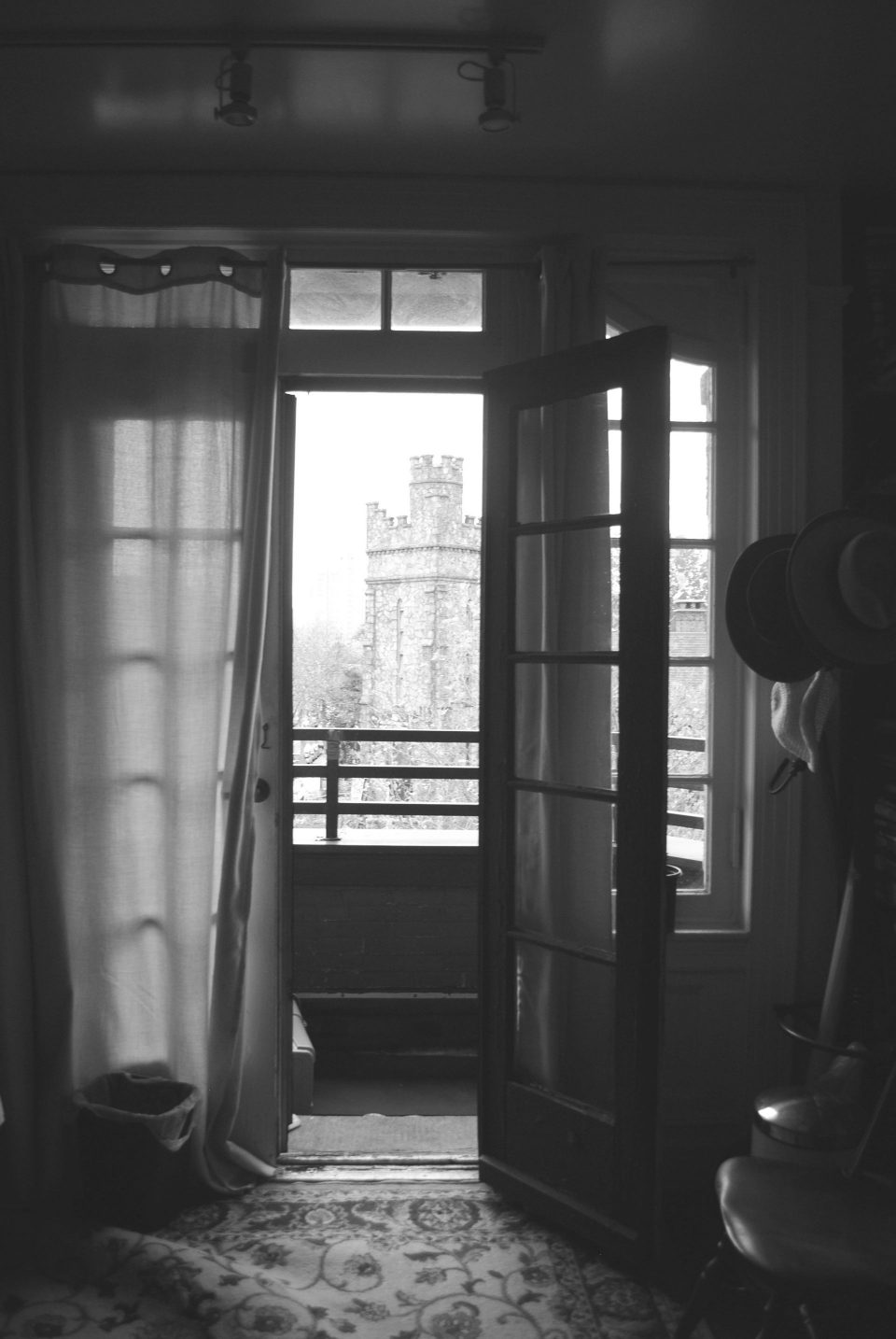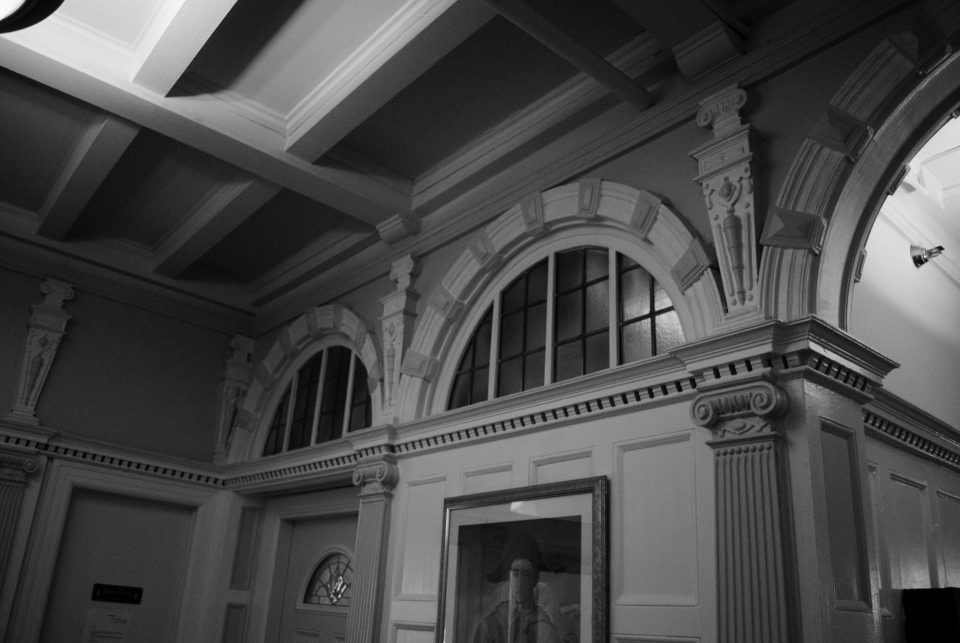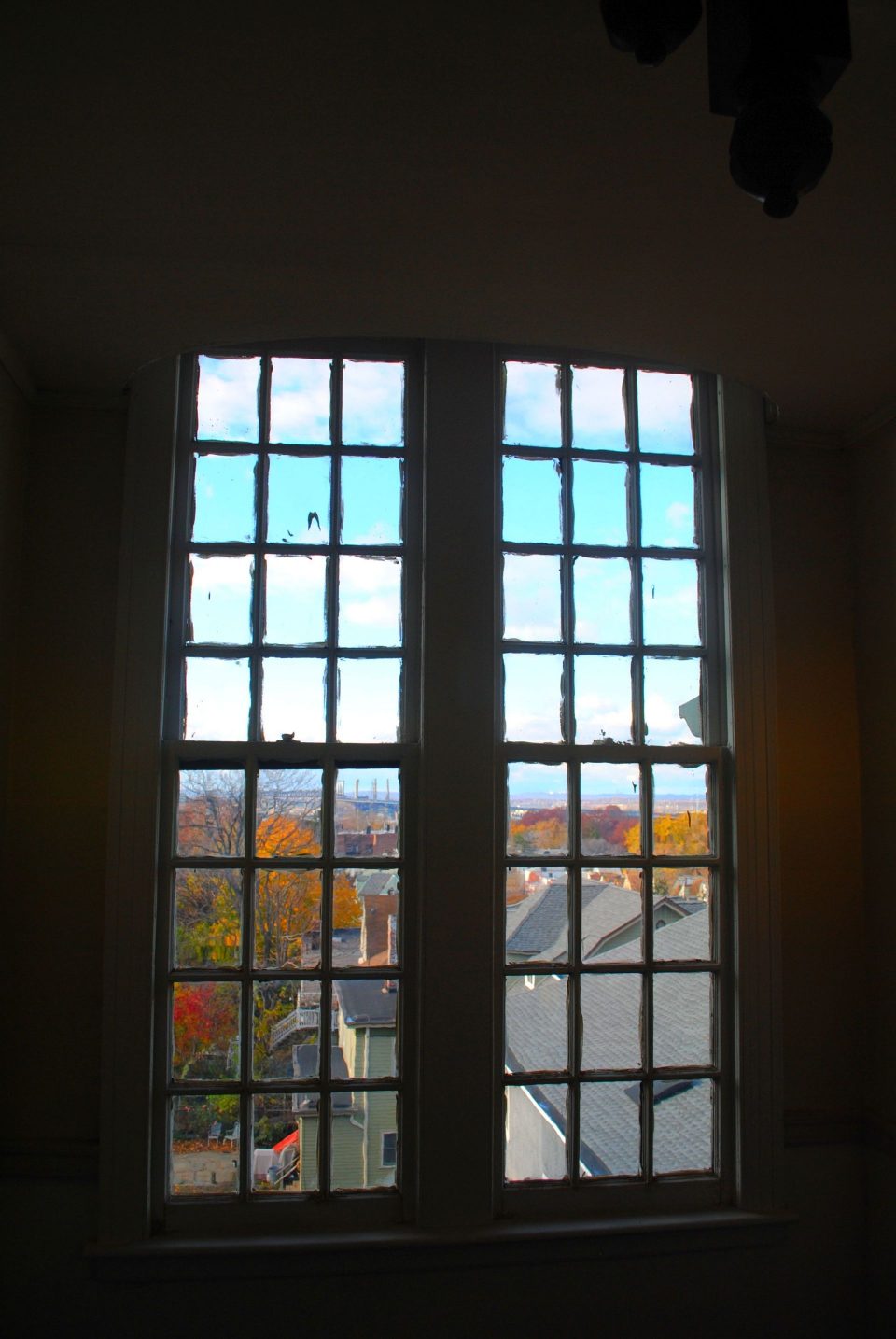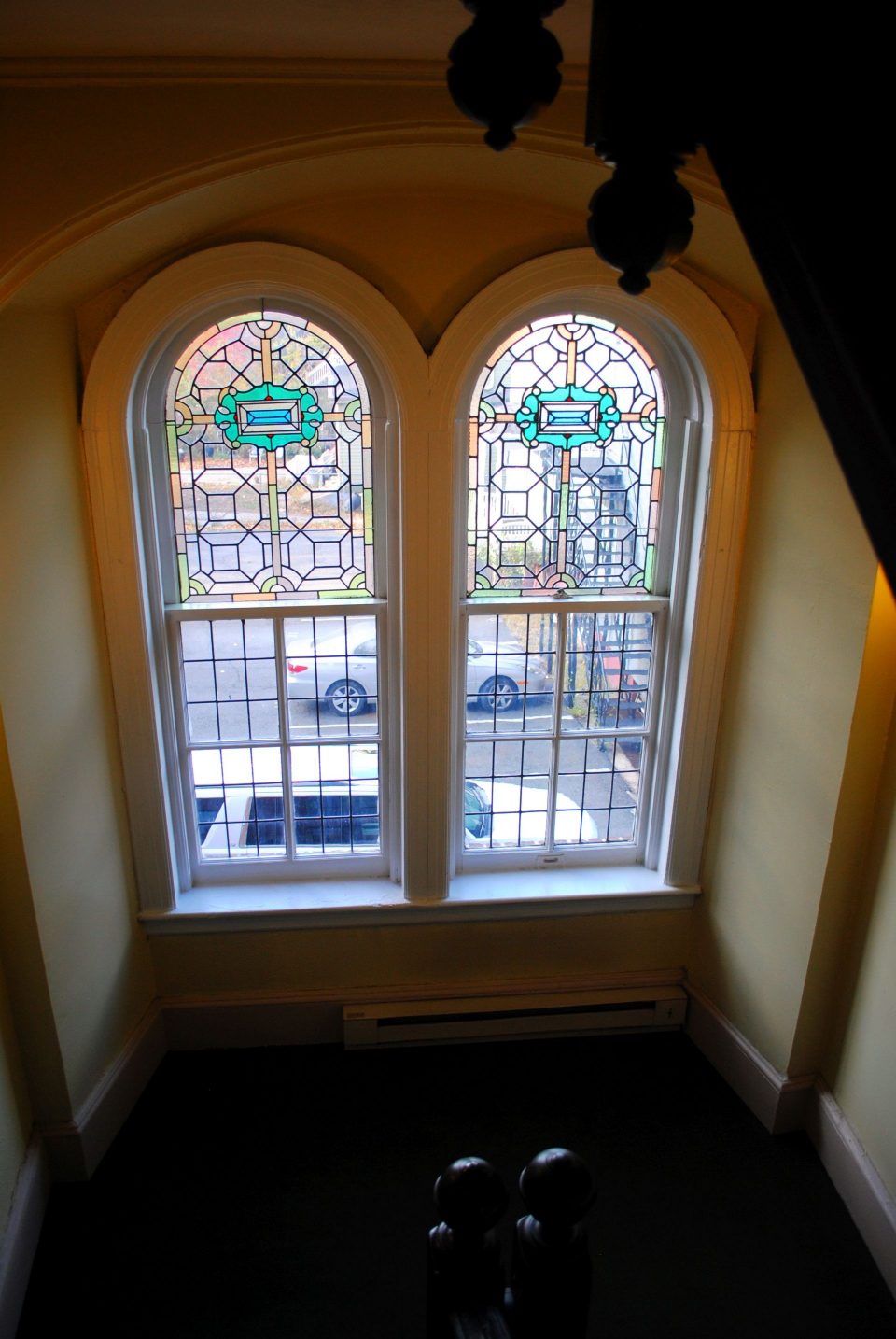 "The hotel debuted the same year as the Titanic set sail," said Joe. "It really was a first class place. But most residents who live here now don't know the full story of the building."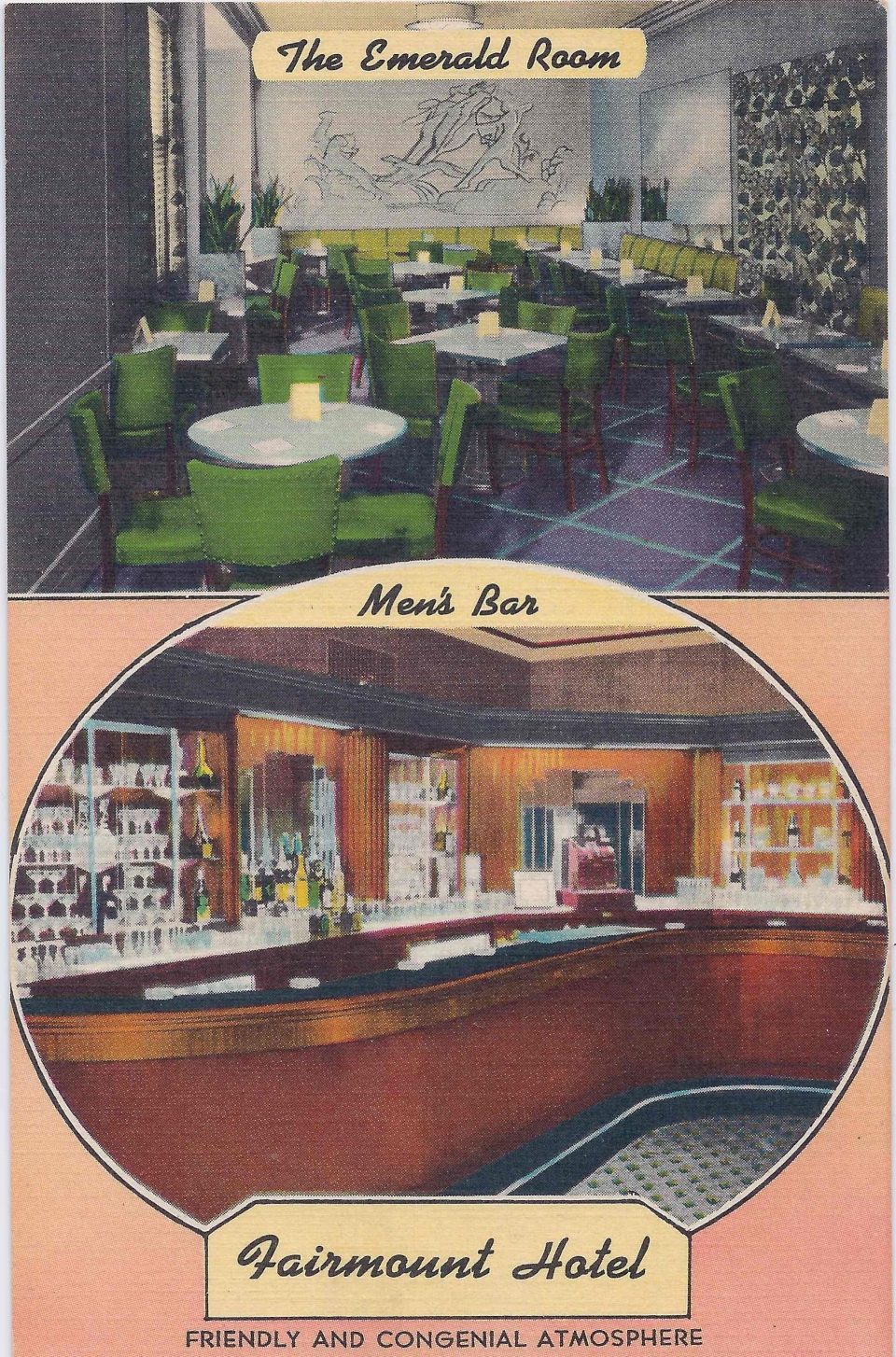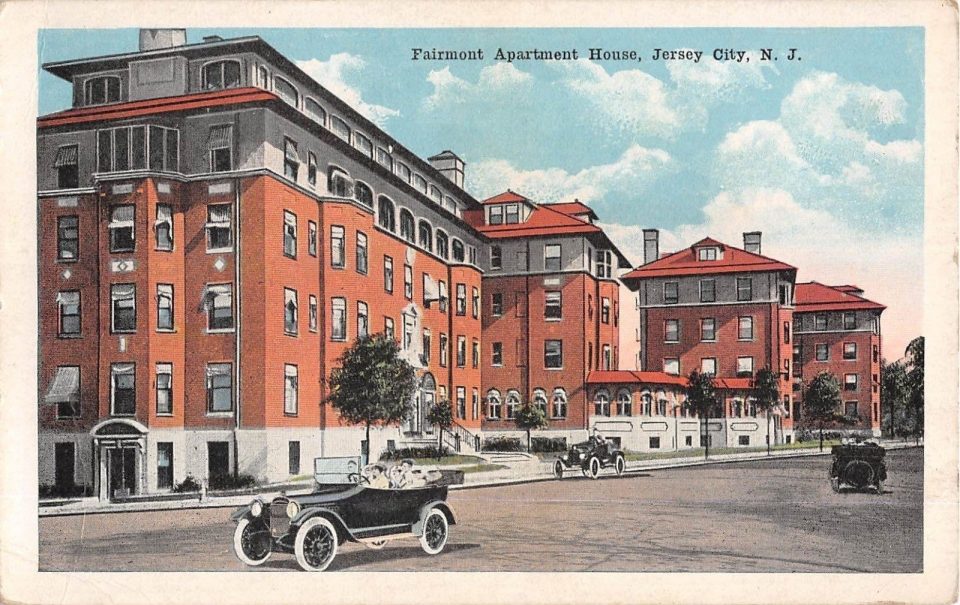 (Pay attention, this is where it gets really interesting…)
In 1962 the hotel was purchased by an African American evangelist who referred to himself as "Reverend Major Jealous Divine," ('jealous' references Exodus 34:14 where the Lord says he is a "jealous god"). He went by "Father Divine" for short.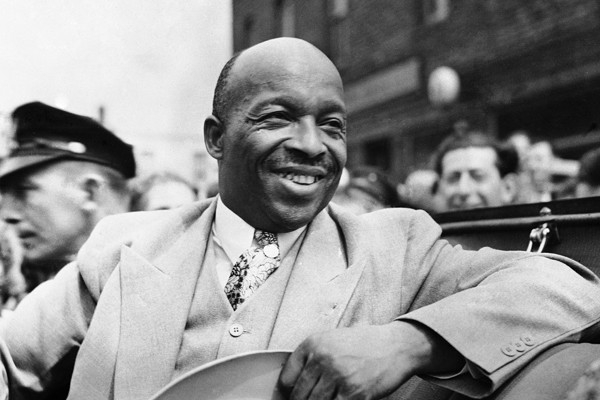 Father Divine founded the International Peace Mission, a "spiritual movement" as he referred to it. One in which he was God incarnate.
He preached throughout the South, East Coast and eventually New York through the early 1900s but his national recognition came in 1932 when he and 77 followers were arrested in Long Island for disturbing the peace. After Father Divine was sentenced to a year in jail, his sentencing judge dropped dead three days later. When a reporter asked Father Divine for a comment, he said, "I hated to do it."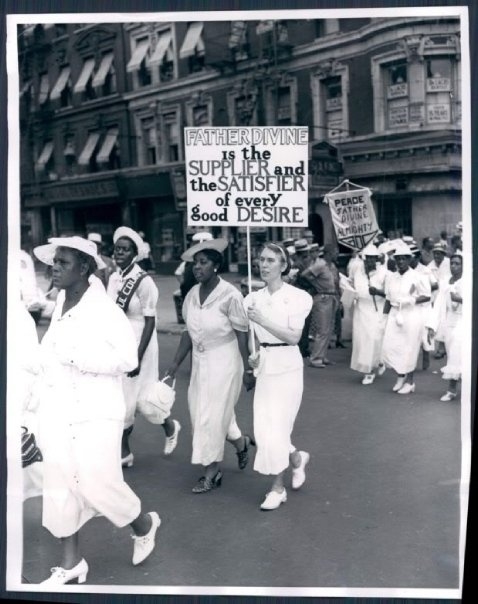 Alongside his wife, whom he referred to as "Mother Divine," his congregation flourished throughout the mid-1900s under a strict code of no smoking, drinking, gambling or vulgar language. He preached things like the New Thought Movement; a positive thinking philosophy that attributed poverty and unhappiness to negative thoughts. He also advocated complete abstinence, going as far as telling his followers that he and Mother Divine had never consummated their marriage.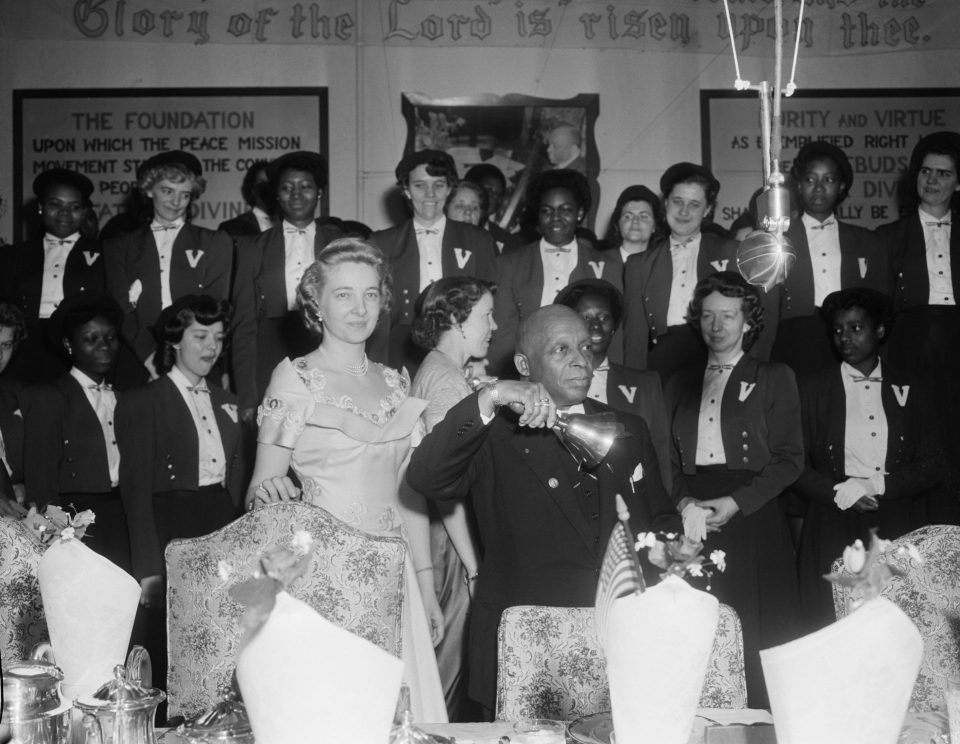 "He was an early advocate for letting men and women of different races share the same living quarters. As open and progressive as Jersey City was for the time, this was stunning," said Joe.
But don't be fooled, the International Peace Mission had all the trappings of a cult; his followers were required to pool their money to support his platform of anti-materialism but he always wore three piece suits, drove a Rolls Royce and called this home: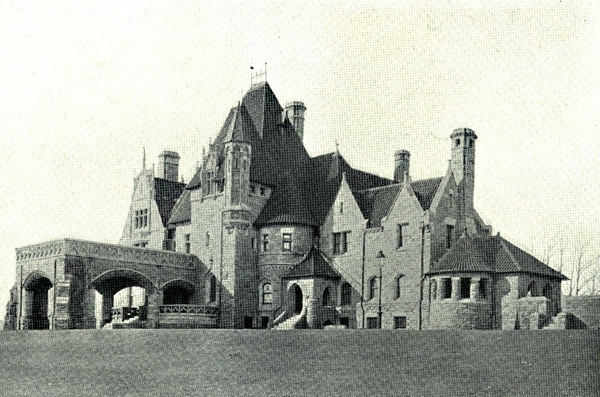 He bought the hotel on Kennedy Boulevard to house his congregation and renamed it The Divine Fairmount, but died just three years later in 1965 of natural causes.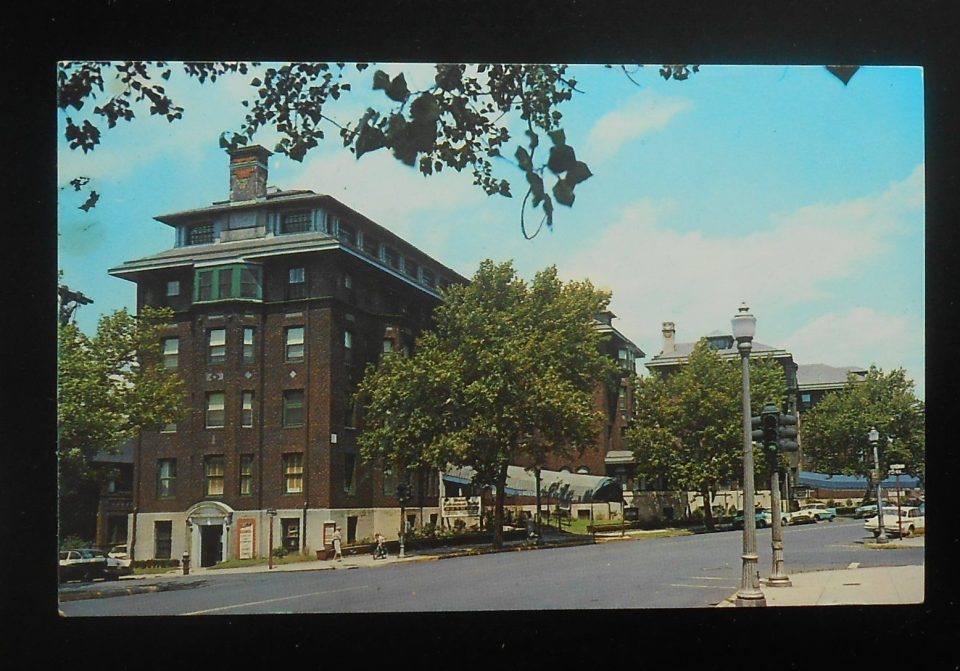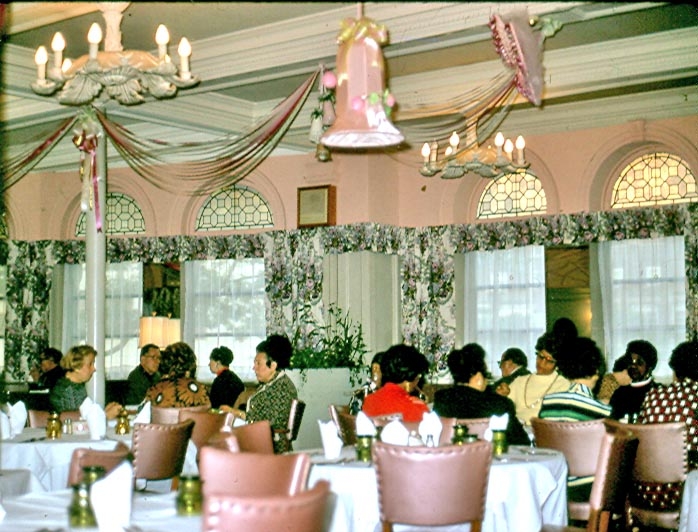 Jim Jones (yes, that Jim Jones!) tried to take over the movement after his death but Mother Divine barred him from all of the International Peace Mission properties and declared that she was the reincarnation of Father Divine.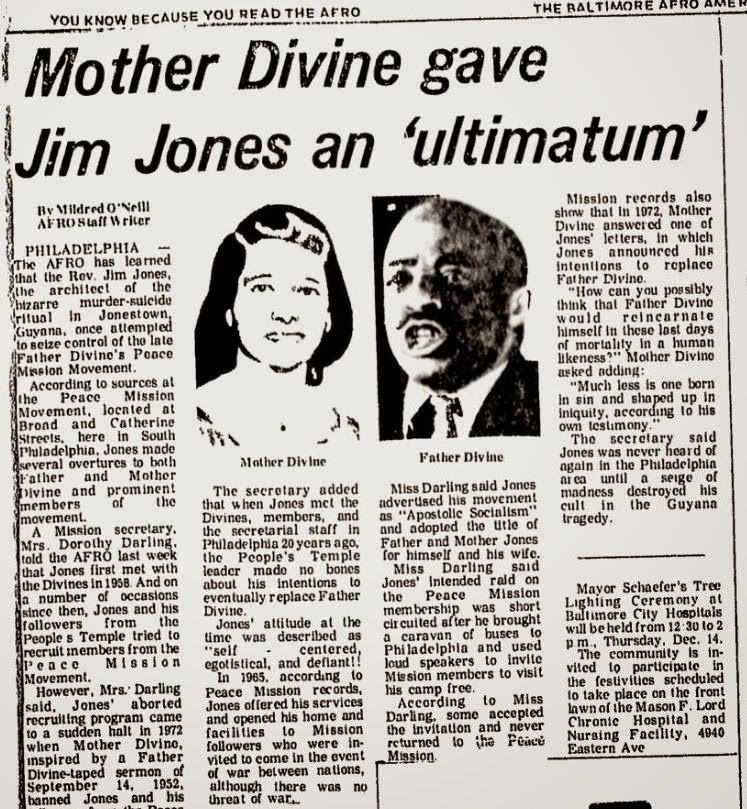 The property was later sold to a realty company in 1986 and then again in 1994. It was renovated into 59 senior residences and officially added to the National Register of Historic Places in 1995.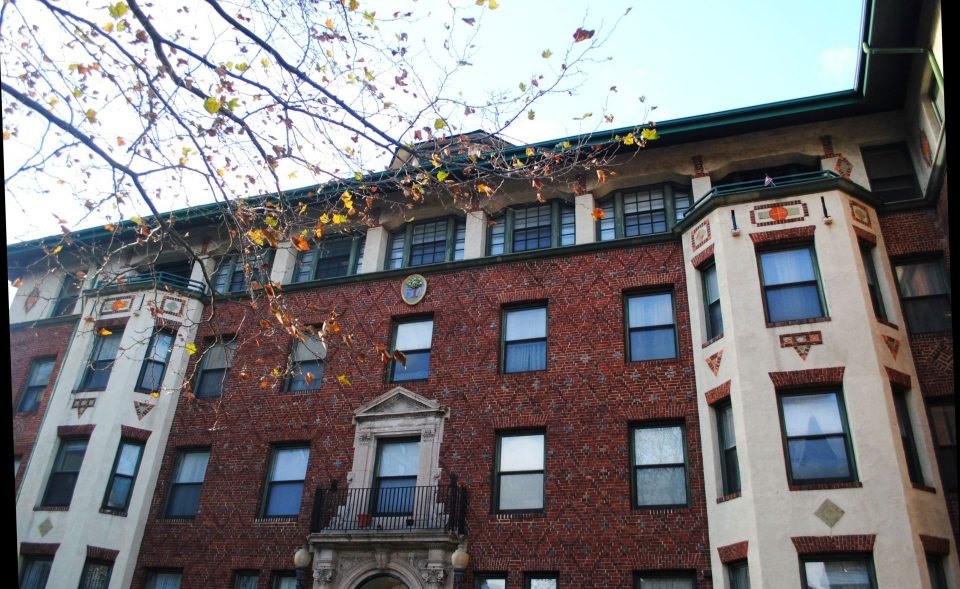 Jersey City National Guard Armory
678 Montgomery Street
Constructed in 1937, this is the state's National Guard headquarters and is used as a military training facility as well as a sports arena, community event space and film studio.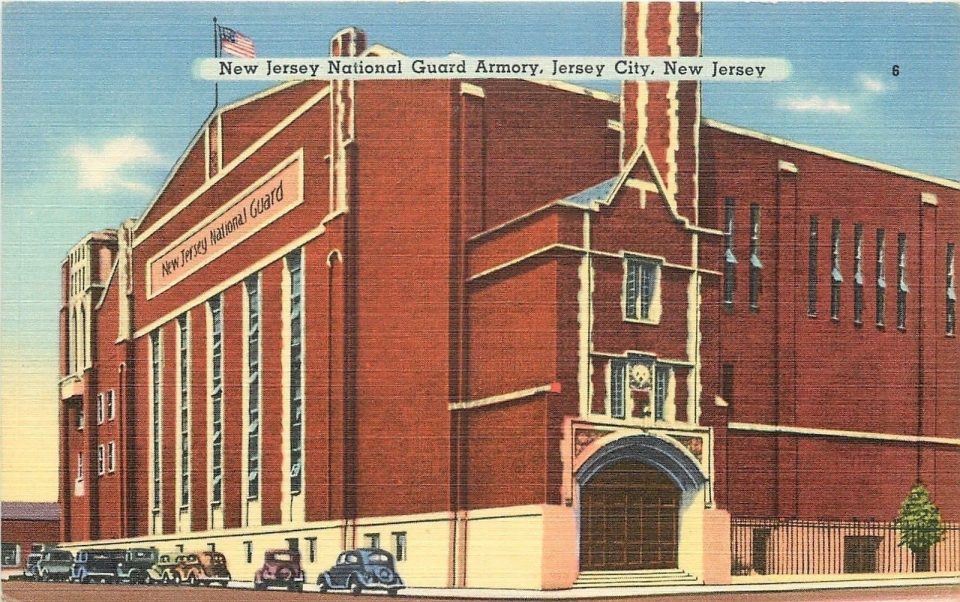 "When I was a child the whole lot from Montgomery Street to St Aedan's was empty and that's where the circus would come set up. The old fashioned kind of show with live elephants, tigers, camels and lions," said Joe.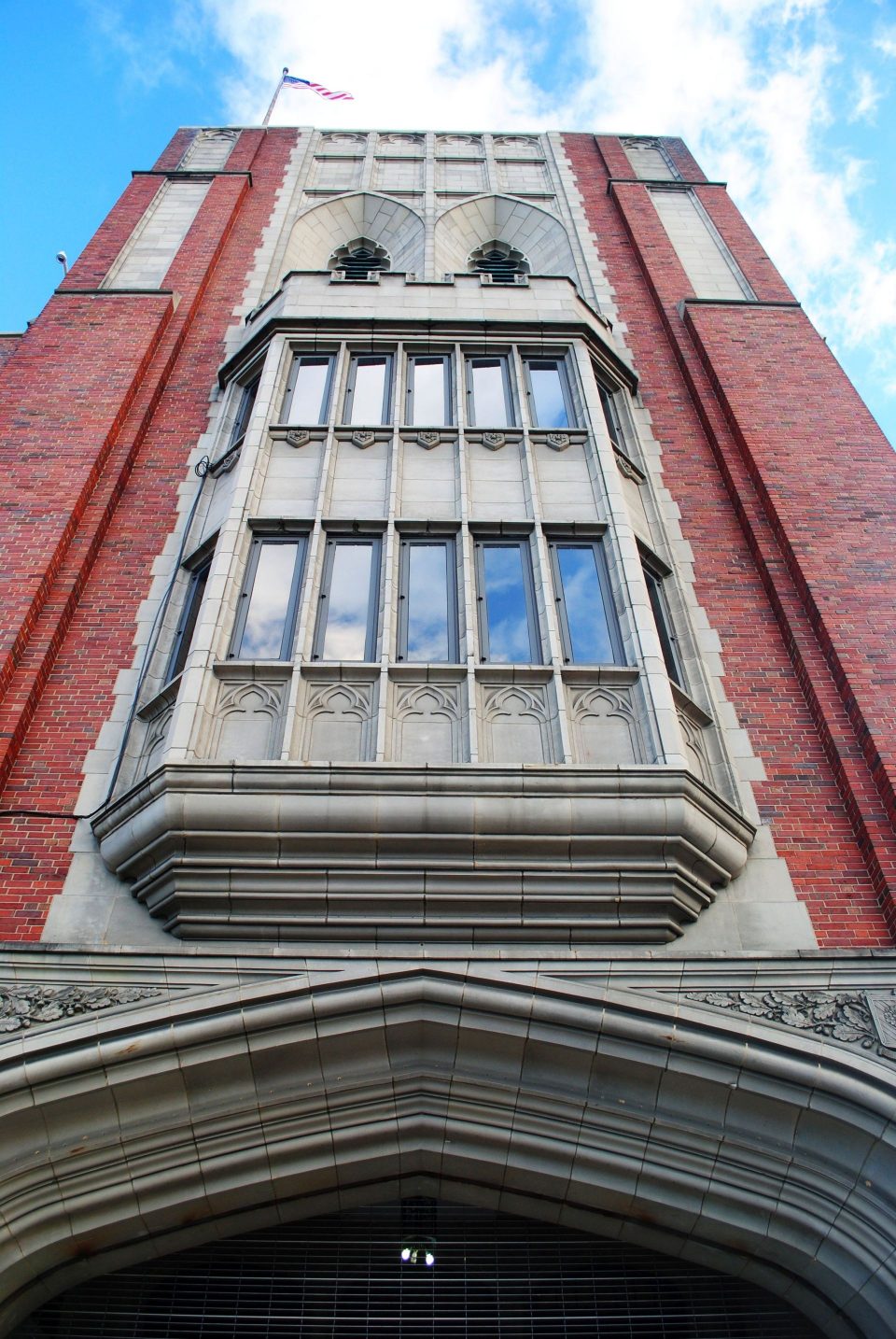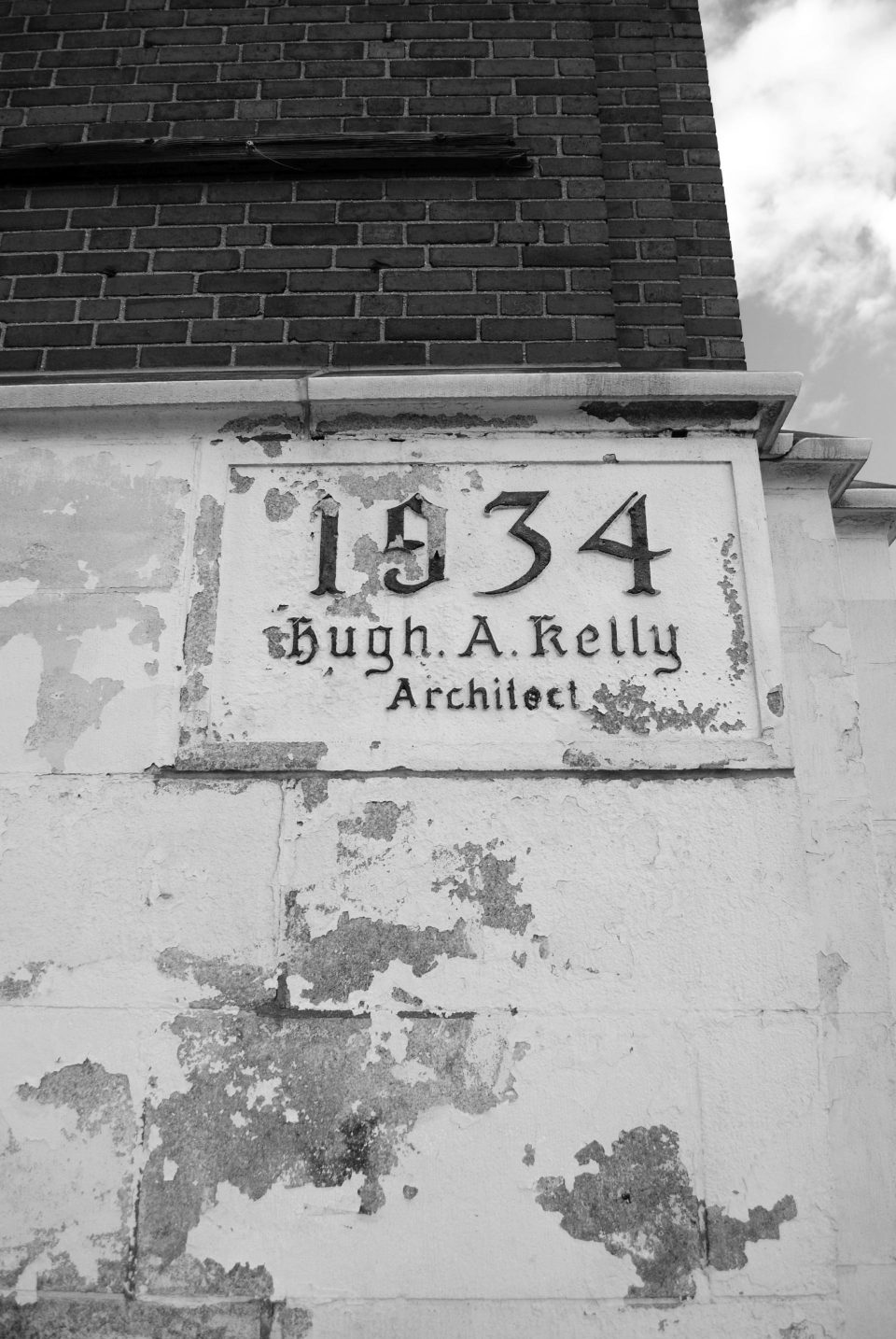 Several famous boxing matches took place at the Armory, including James J Braddock aka "Cinderella Man" and Sonny Liston versus Chuck Wepner aka the "Bayonne Bleeder."

https://www.youtube.com/watch?v=34zf7f4RKjo
In 1979 the Mayor of Jersey City, Thomas F.X. Smith challenged Muhammad Ali to a charity bout to fund raise for the Jersey City Medical Center.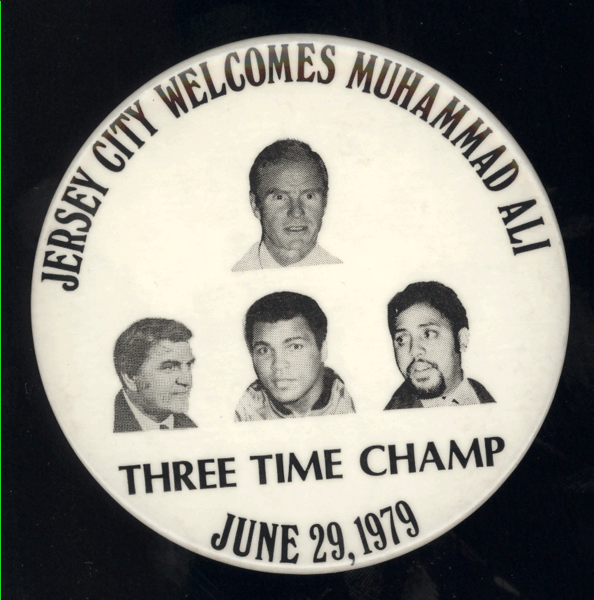 Movies partially filmed inside the Armory include A Bronx Tale, Eyes of Laura Mars, Deconstructing Harry and the full set for Laura Brannigan's music video to Self Control:

https://www.youtube.com/watch?v=jfHB6etnELE

St Aedan's Church
800 Bergen Avenue
Building started in 1929 and the church was dedicated in 1931 but the parish that we know today as St. Aedan's began long before they had a church to worship out of.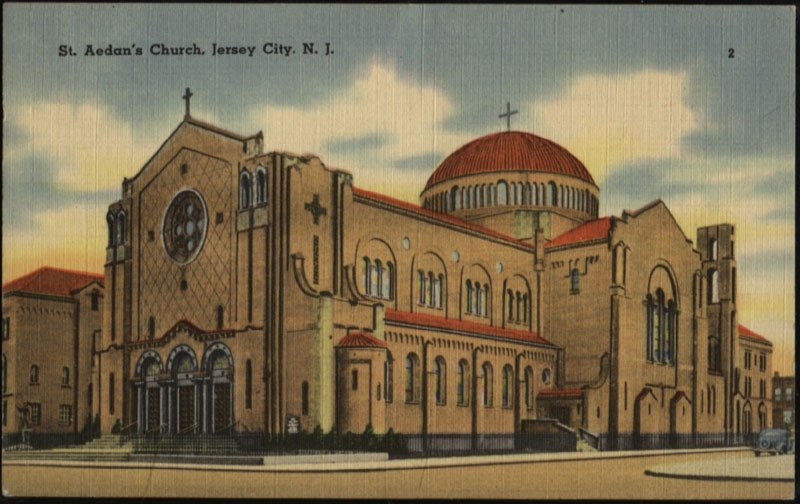 In 1907 the growing Irish Immigrant population in Jersey City founded St. Joseph's Church and began holding services in a former saloon at the corner of Tuers Avenue and Montgomery Street.
In 1912, Father McGinley, a New York native who was ordained in New Jersey and friend to Mayor Frank Hague, was put on assignment to in the area and presided over the parish for the next 24 years, overseeing the development of a school to educate the working class and fundraising to build the permanent church we know today.
By the 1920s mass attendance was over 600 people and Father McGinley raised one million dollars to expand the church. Luckily, he raised the money right before the stock market crashed in October of 1929 and construction went on despite the financial collapse happening around the city.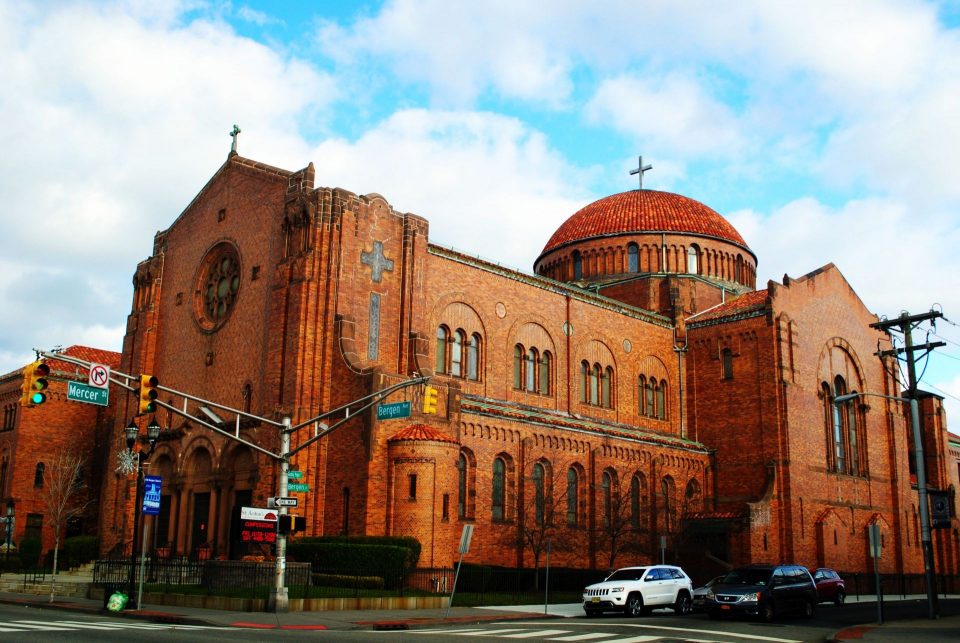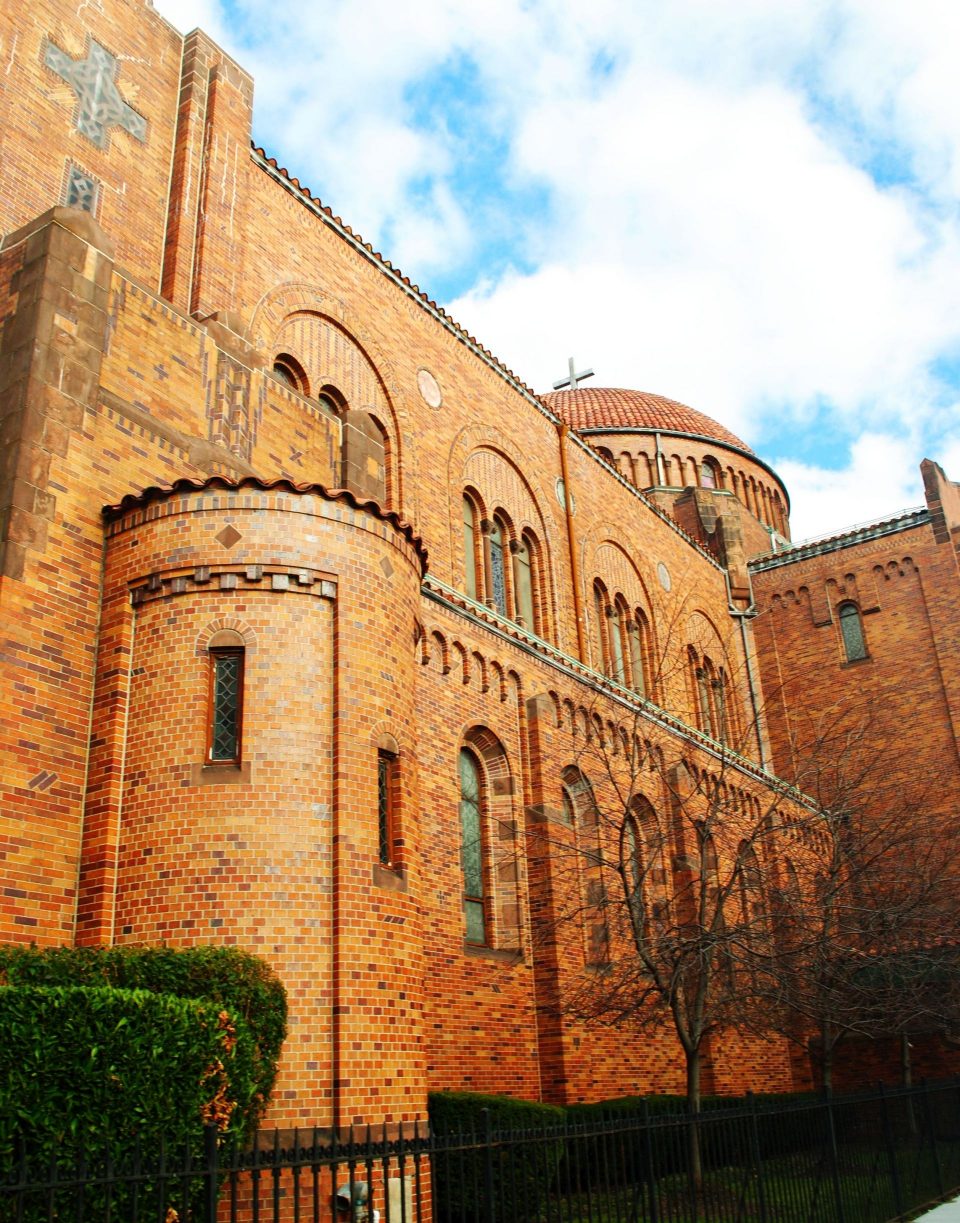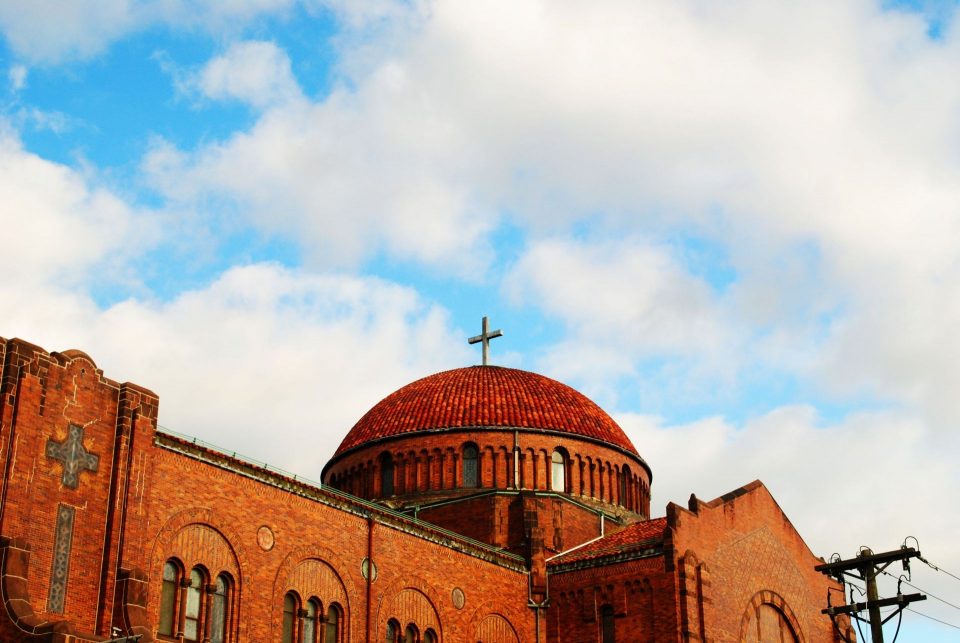 New Jersey native Edward Lehman designed the church in a Romanesque-style.
Motifs in the interior of the church include mosaic murals of the peacock; signifying nobility, holiness, guidance and protection, a mural of the Coronation of Mary, St. Adean who was known for founding many churches in Ireland, an alter made of solid white marble that was donated by Frank Hague in memory of his parents, and the church organ that was donated by William Christian Heppenheimer (owner of the Heppenheimer Mansion facing Van Vorst Park).
According to the church's website, "An important feature of the main facade is the unique design of the rose window. The vine forming the molding of the rose window is symbolic of the Savior as the True Vine and the branches with flowers symbolize the true believers who abide in Him. Surrounding the rose window are the symbols of the four evangelists carved in stone."
St Aedan's became the official ministry of Saint Peter's University in 2011.

Saint Peter's University
2641 Kennedy Boulevard
Saint Peter's University, formerly Saint Peter's College was the first college in Jersey City.
Founded in 1872 at the site of what we know today as Saint Peter's Preparatory School on Warren Street, the first day of classes began on September 2, 1878 with 71 male students ages 10-15.
Enrollment immediately began to increase and work on the Grand Street building began in 1899.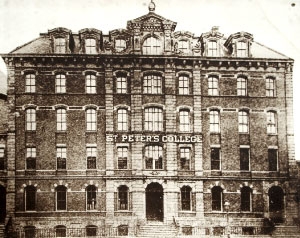 From 1918 – 1930 the college was closed due to the impact of World War I but when they reopened their doors in 1930, the university became revitalized with change; women were admitted, the peacock became the school's official mascot and by 1936 they had made the move from Downtown Jersey City to its present location on Kennedy Boulevard.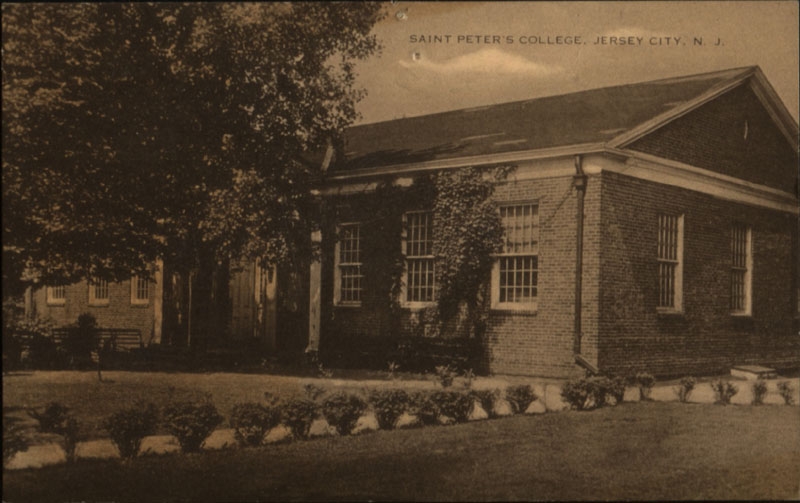 In 1965 the college granted an honorary Doctor of Divinity degree to Martin Luther King Jr. and in 1966 Saint Peter's became fully co-ed.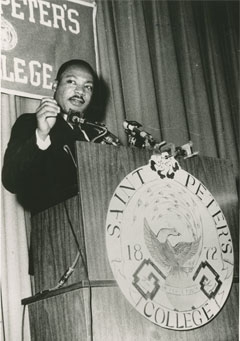 In 2008 Barak Obama held a rally at the college on his campaign for presidency.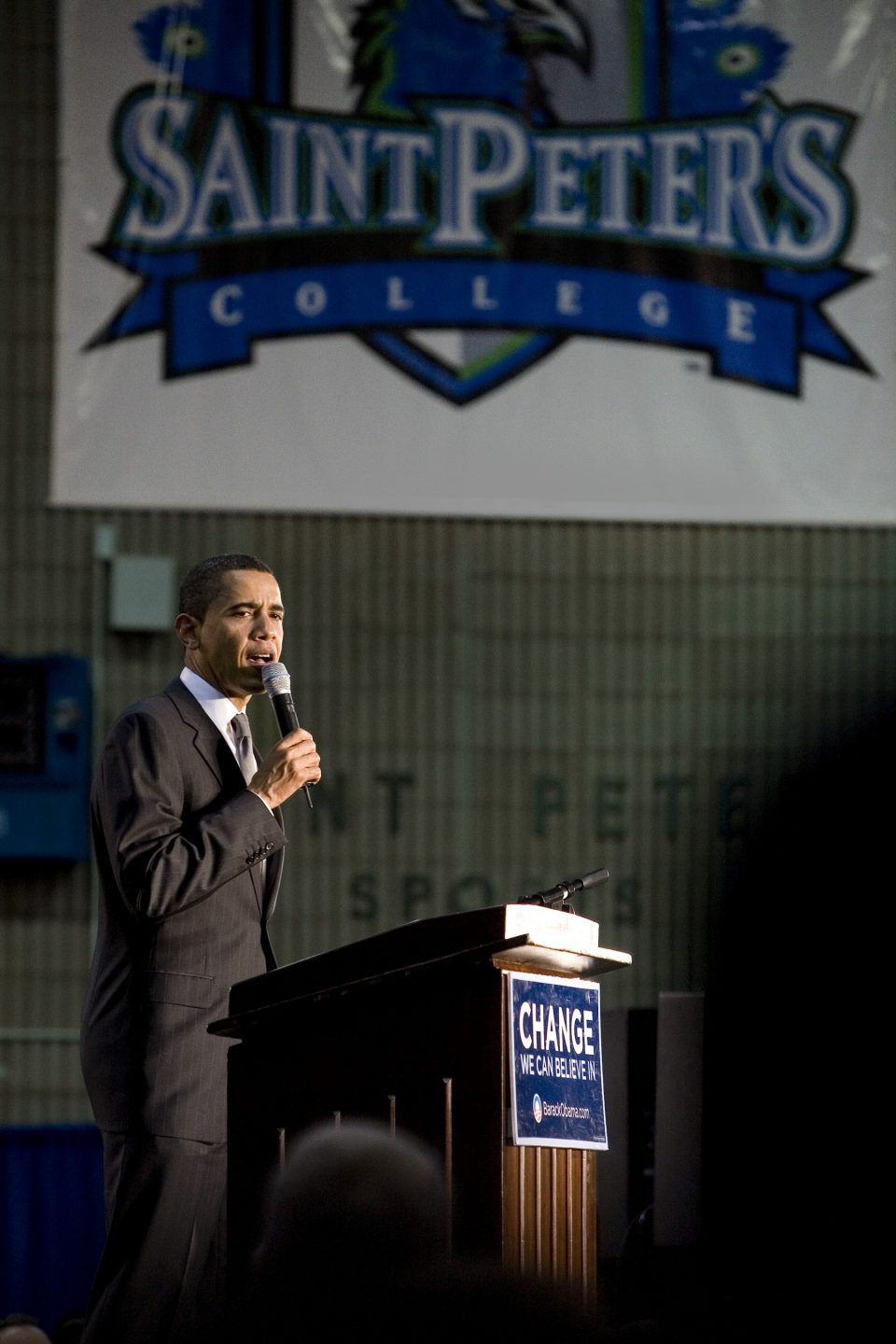 In 2012 Saint Peter's College was re-branded Saint Peter's University.
Today the Jesuit University has an enrollment of 3,400 students.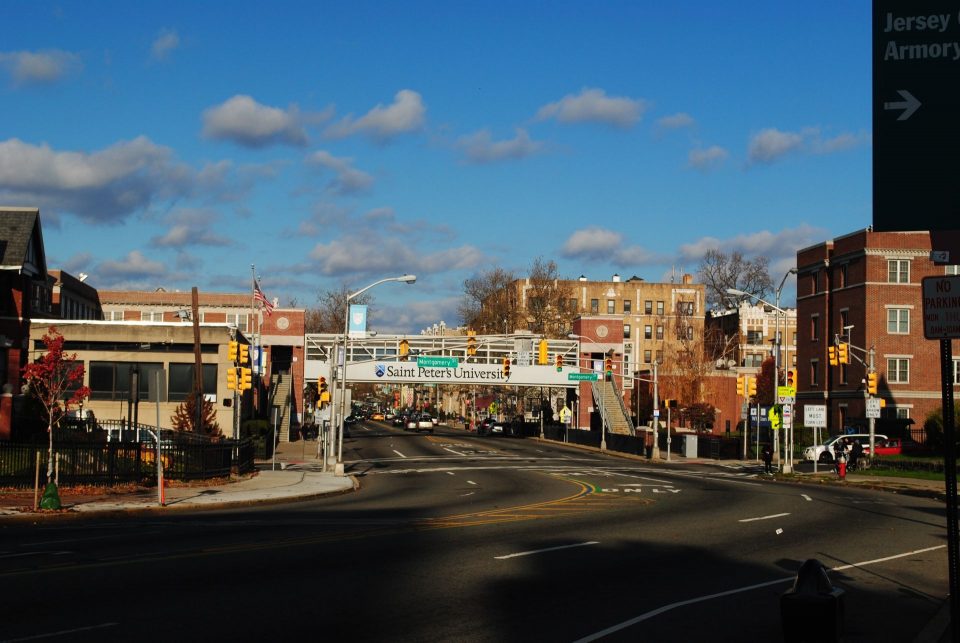 Old Bergen Church
1 Highland Avenue
The Old Bergen Church is the oldest continuing church in New Jersey.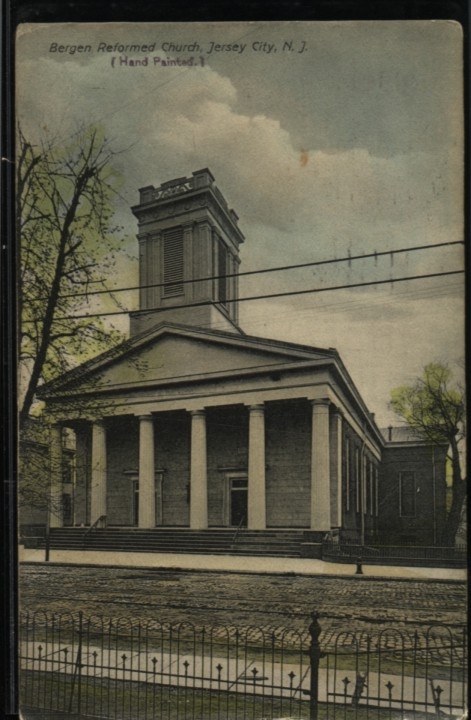 The congregation was established in 1660 by Dutch settlers who began holding worship services in a log schoolhouse at the corner of Vroom and Tuers Avenues. The first church building was completed in 1680 out of wood and sandstone and lasted 90 years before the congregation outgrew its space.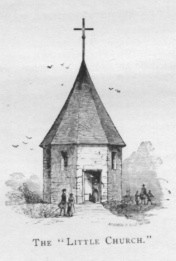 The second building was built near the same site in 1773 and used some of the sandstone from the original structure. It lasted until 1841 when the current building was erected 100 yards from the original two structures.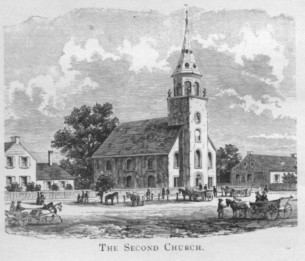 According to the Old Bergen Church's website, "The interior has a balcony and features mahogany decor. The stained glass windows reveal the benefactors and founding members of the congregation and community. They were contributed by the Van Reypen, Newkirk, Van Horne, Sip, and Van Winkle families, among others. An original signed Louis Tiffany stained glass window is in the sanctuary. Until the early nineteenth century, church records and sermons were preserved in Dutch."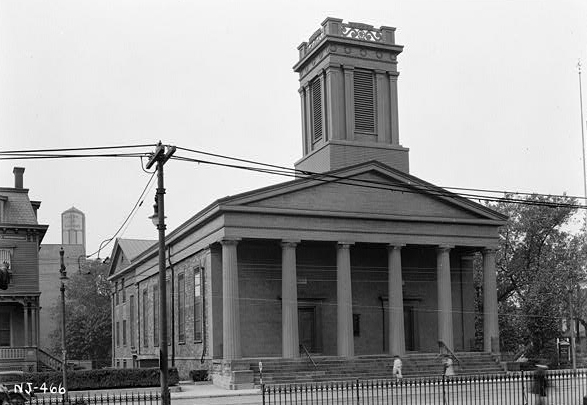 The church was added to the national register of historic places in 1973.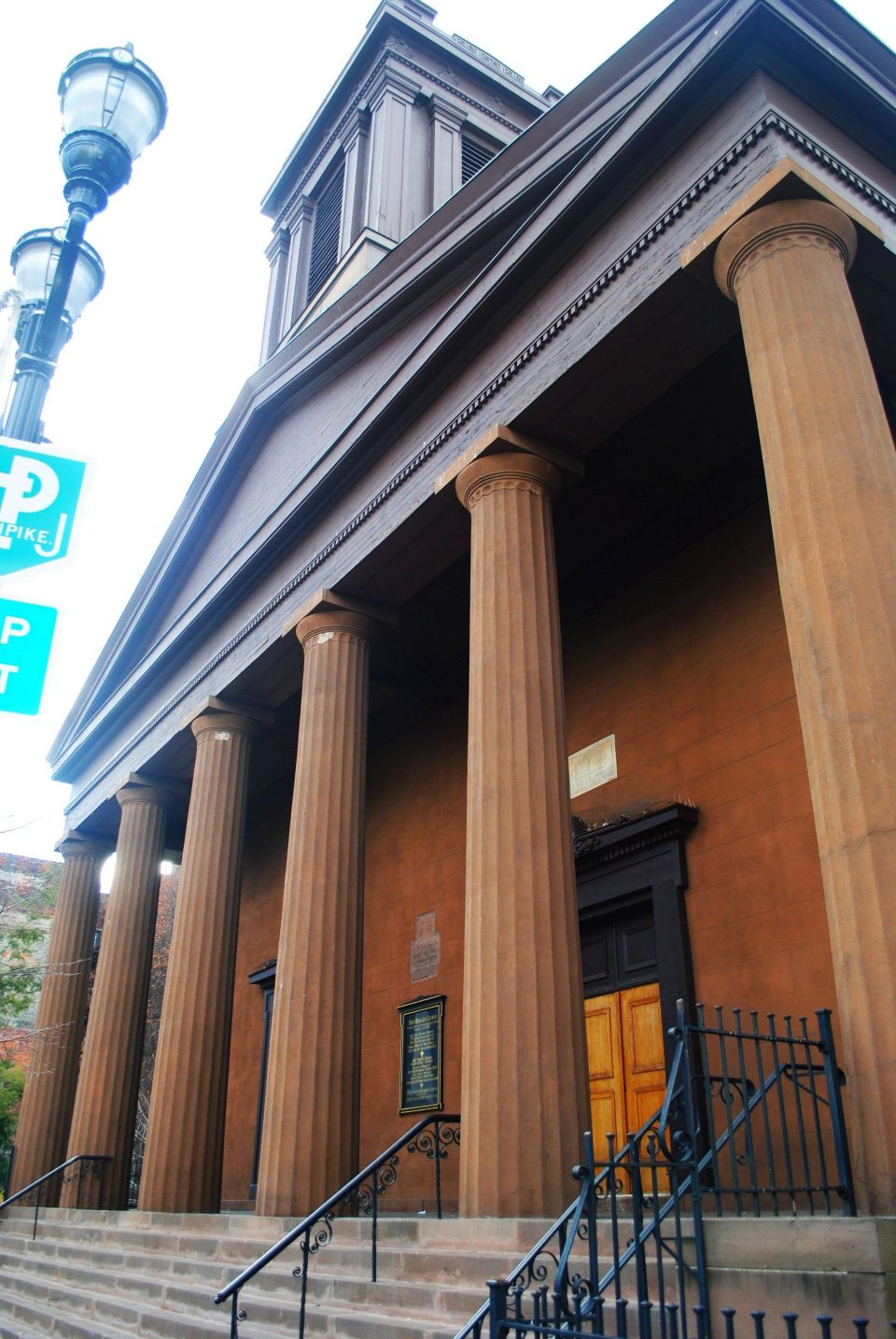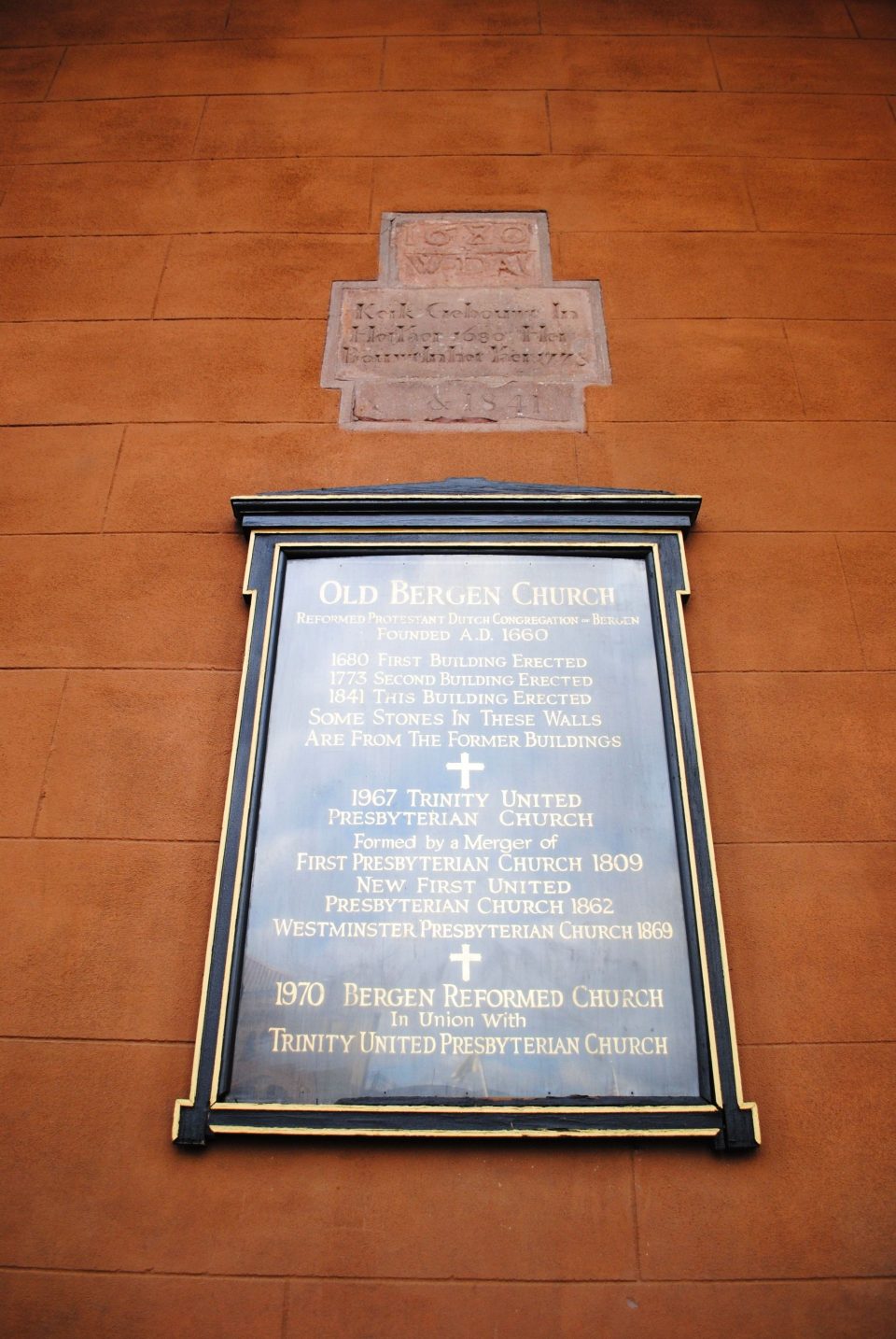 To round out our tour of the neighborhood, Joe had a few of his own additions to the landmarks list:
Lee Sims Chocolates, a fourth generation owned and operated chocolatier at 743 Bergen Avenue. "People come from all over the world for their chocolates. Especially around the holidays, I have seen lines with more than 100 people in it," said Joe. If the shop's website looks a little simple; it's because Joe built it 16 years ago and they're still using the same version today. "I believe it was one of the first online stores in New Jersey," said Joe.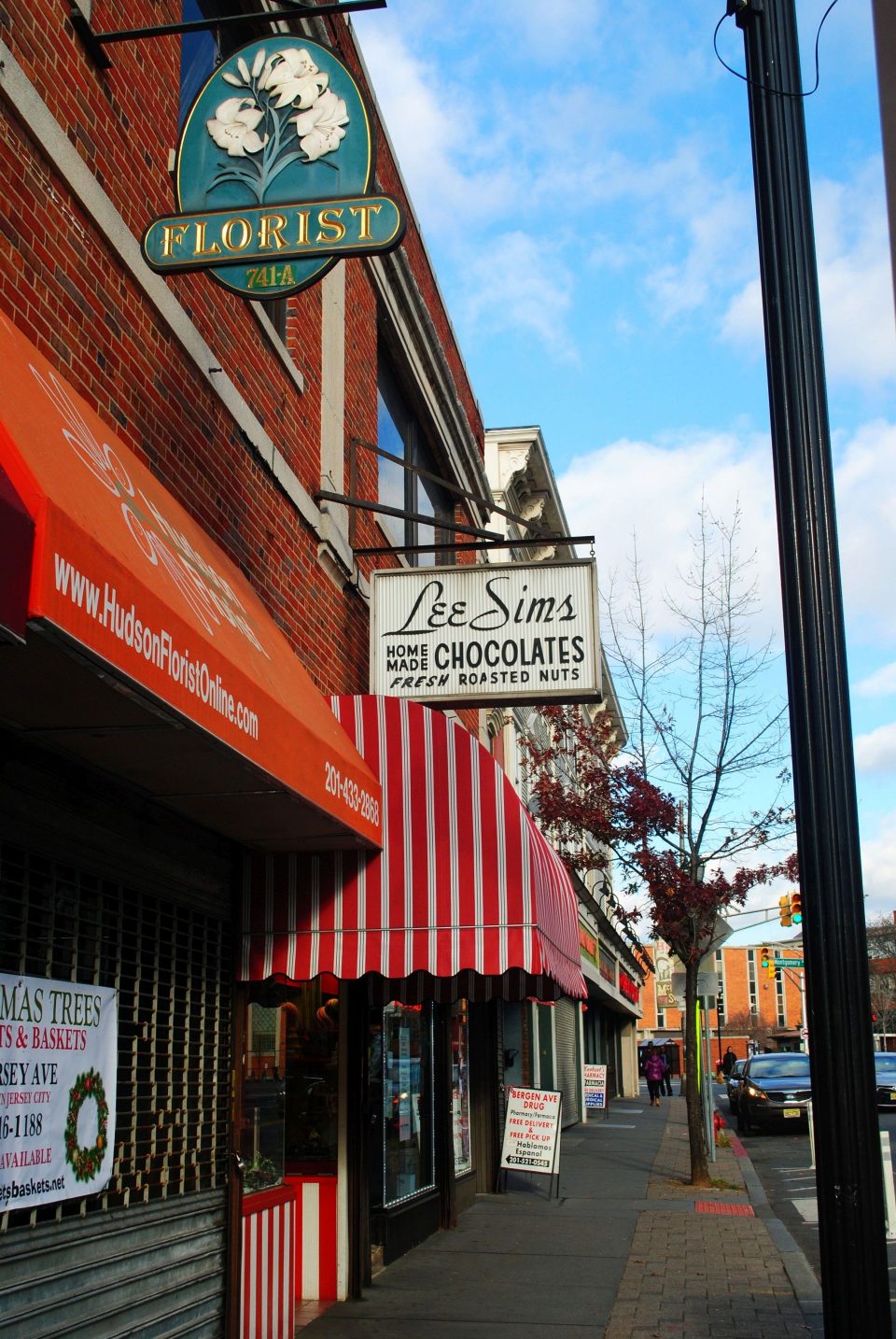 And "2600," as Joe referred to it, or rather The Hague Apartments at 2600 John F. Kennedy Boulevard, where Mayor Hague once called the top two floors home. Well, one of his homes. He had an apartment on Park Avenue and a private suite at the Plaza, to name a few others. "He did pretty well for a salary of $100 a week," said Joe.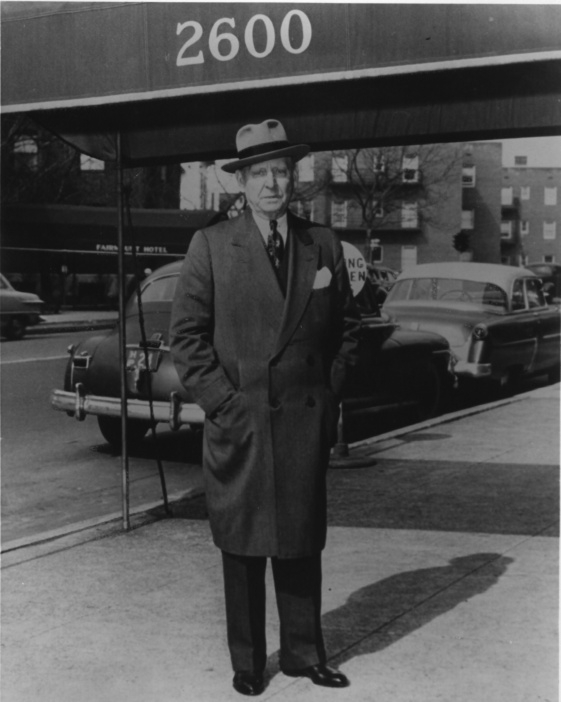 ARCHITECURAL DETAILS AROUND MCGINLEY SQUARE