Where is Bergen-Lafayette?
Bergen-Lafayette is the amoeba of Jersey City neighborhoods. As its name implies, it's a collection of blocks with a zig-zagging border that sits southwest of Downtown and overlaps with Greenville to the south, Lincoln Park/West Bergen to the west and McGinley Square to the north. It includes Bergen, Beacon, Bergen Hill, Communipaw, The Junction, and Jackson Hill.
It gets tricky, so for this exploration, we'll stick to the Google boundaries: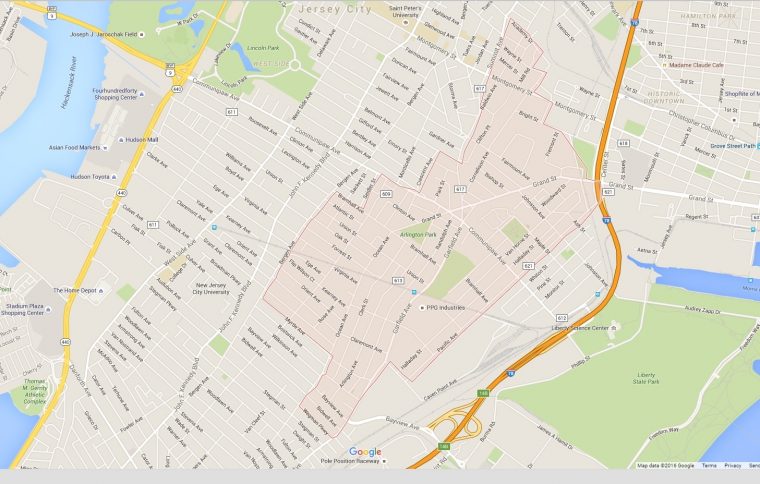 I spoke with lifelong Jersey City resident and "retired" (even though he still writes a weekly column) Jersey Journal Columnist Earl Morgan, who gave me some insight into what Bergen-Lafayette and the overlaying neighborhoods looked like when he was young. "This is the biggest small town in the world," he said, "Everybody knows everybody."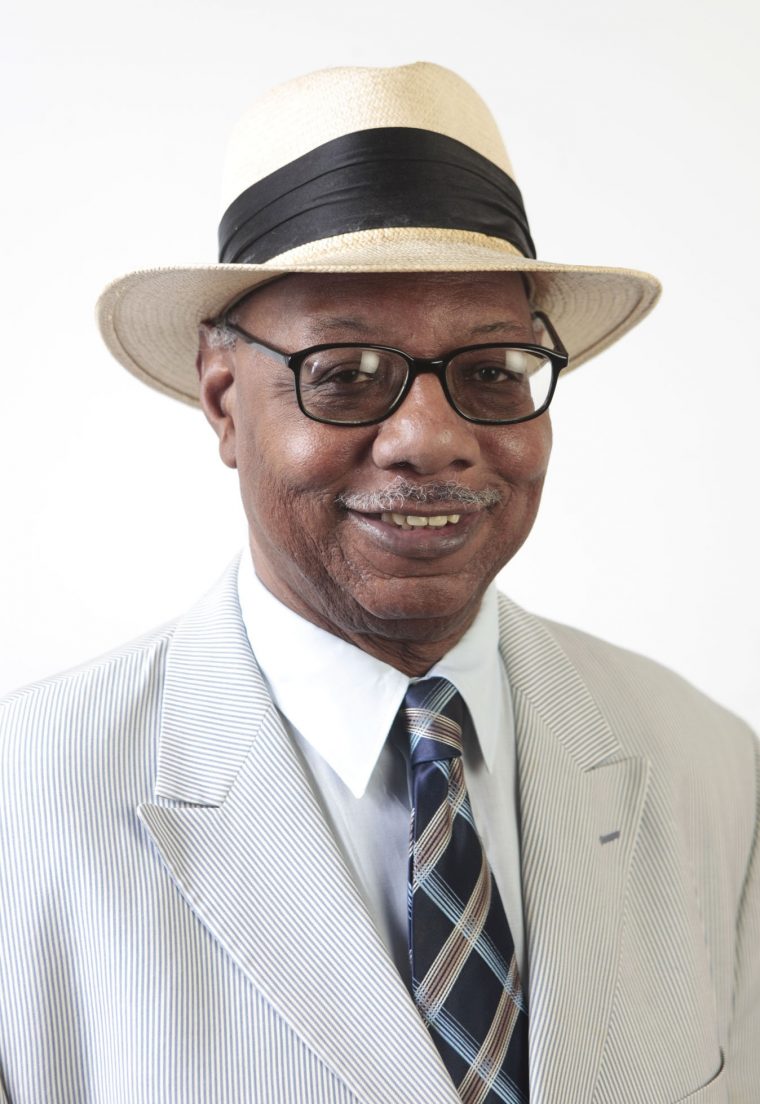 A Brief History:
Sometime between 1617 and 1620 Bergen, meaning "hills" or "mountains" in Dutch, was settled by the Dutch who "purchased" the land from the Indians. But by now we know that when we say "purchased," we mean "took." (Forcefully. Like bullies with weapons.)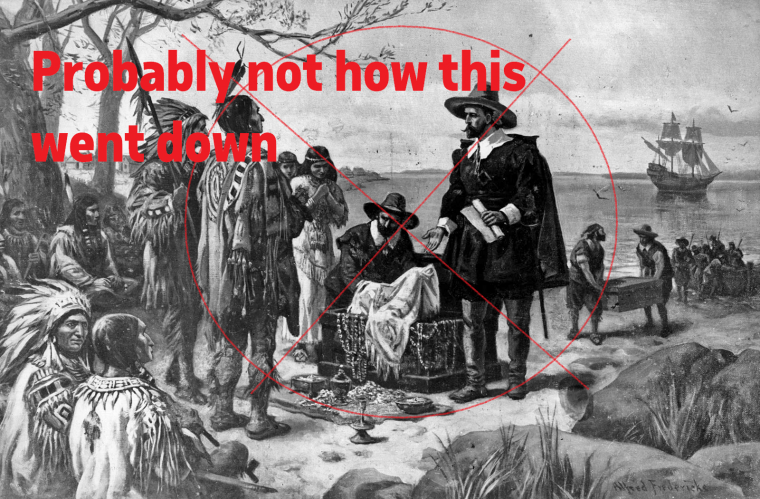 Bergen was the earliest and first permanent settlement in the state of New Jersey as well as the first to establish a civic government in the new Colony.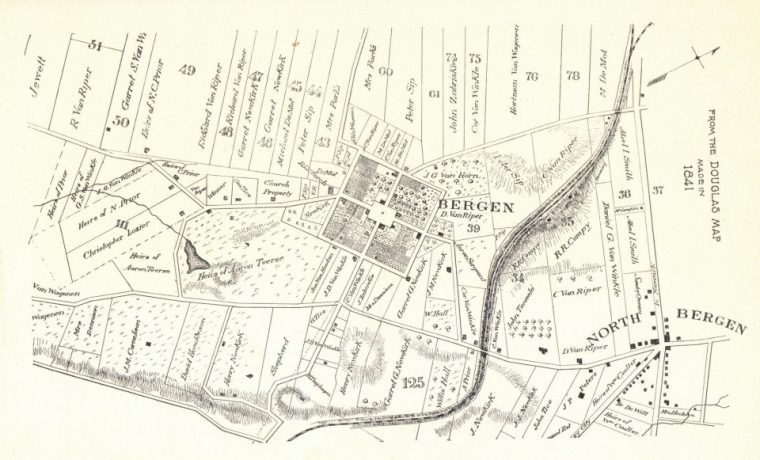 By 1660, the original village was planned out to stand in what is now referred to as Bergen Square. Jacques Cortelyou, a Dutch surveyor, laid out its central square, which eventually became the first example in American of the design later referred to as "Philadelphia Square."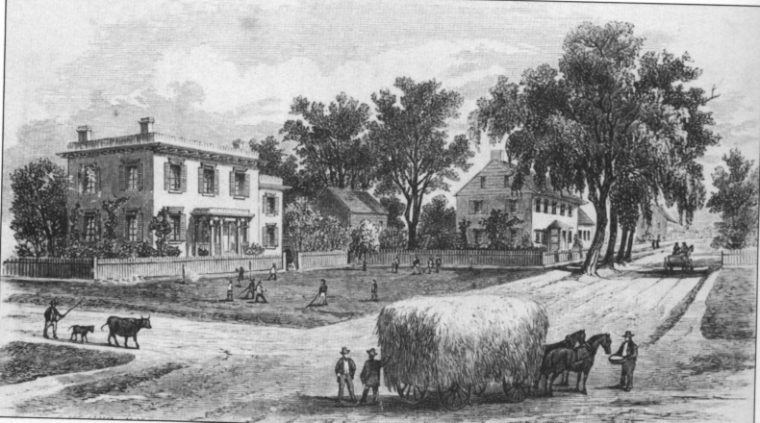 Bergen's "schout," the Dutch word for a local official appointed to administrative and law enforcement tasks, was a man named Tilman Van Vleck who led several families to establish homes in what he referred to as "the new maize land."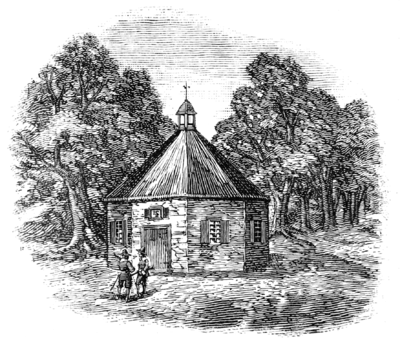 Because Bergen was situated along one of the main roads between Boston and Philadelphia, it became a thoroughfare during the Revolutionary War. Paul Revere road through town several times and historians like to imagine, he would have crossed paths with George Washington and Marquis de Lafayetteat at Tice Tavern, a bar that stood at the southwest corner of Bergen and Glenwood Avenues (technically in what we now refer to as McGinley Square).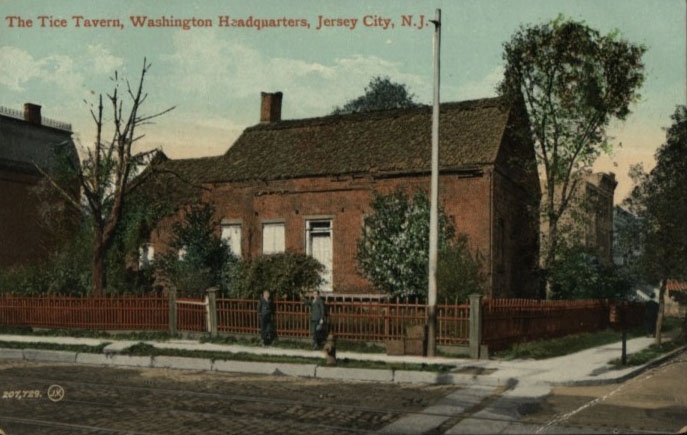 One infamous Revolutionary War story is of Jane Tuers and her husband Nicholas, who were farmers on the plot of land that is now Hudson Catholic High School. During the Revolutionary War, she was selling her farm goods in Manhattan when Samuel Fraunces, the owner of Fraunces Tavern, casually told her that the British soldiers drinking in his bar were toasting to one huge conspiracy: Benedict Arnold (an American general) was going to switch sides and give West Point over to the British.
This started a game of telephone that went all the way up to George Washington, who tried to think fast and capture Arnold, but narrowly missed him. Arnold went on to become a brigadier general in the British Army and led raids against the Americans until the end of the Revolutionary War. Jane Tuers died in 1834 and is buried in the Old Bergen Church Cemetery. There is a street named after her near Bergen Square.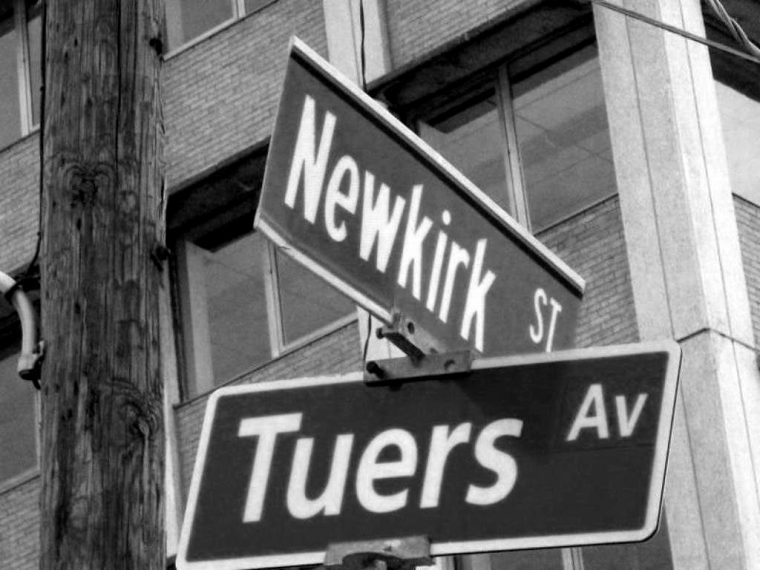 While fragments of the Revolutionary War shape Bergen-Lafayette to this day, the turn of the century left its mark as well; by then neighborhood businesses as well as major industries had moved in.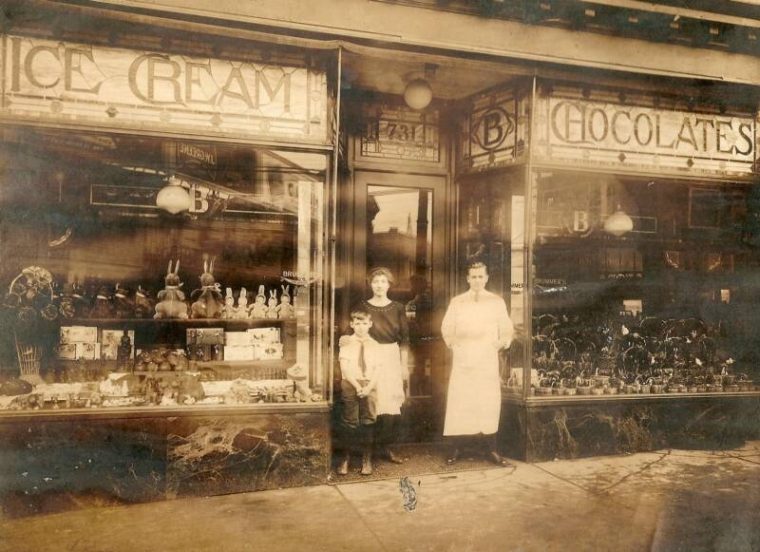 Brummer's Ice Cream Parlor, which stood on the corner of Communipaw Avenue and Grand Street, was established in 1904 by Frederick and Catherine Brummer, who immigrated to Jersey City from Germany. Selling ice cream, candies and eventually adding a lunch counter, their business boomed throughout the early 1900s because their store front was placed right on the route of the trolley and carriages heading into Manhattan.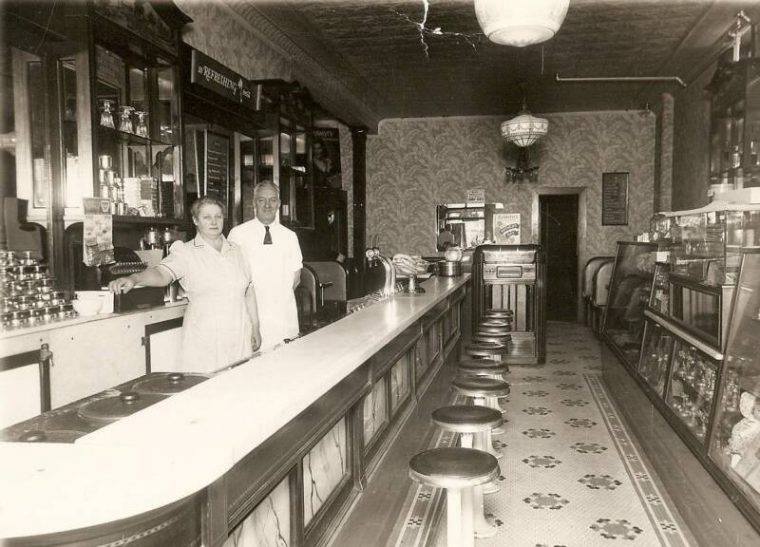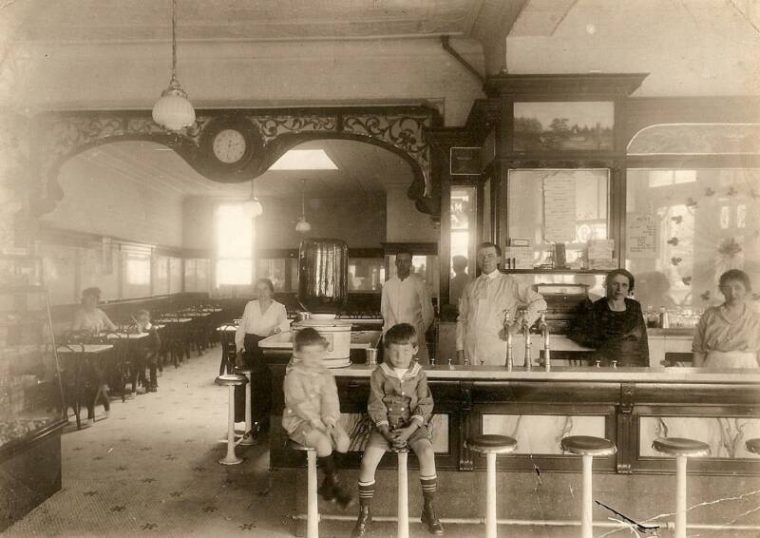 What we know today as The Foundry Lofts was originally the site of the American Type Founders Company, which formed in 1892 after consolidating 23 of the most prominent type foundries in the country. They are responsible for creating many of the fonts we use today including News Gothic, Century Schoolbook, Franklin Gothic, Hobo, and Bank Gothic. At the time, their company represented 85% of all type in the country. They dominated the business for over three decades, but were hit hard by the depression and in 1933 they filed for bankruptcy.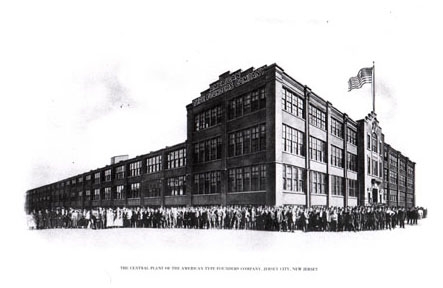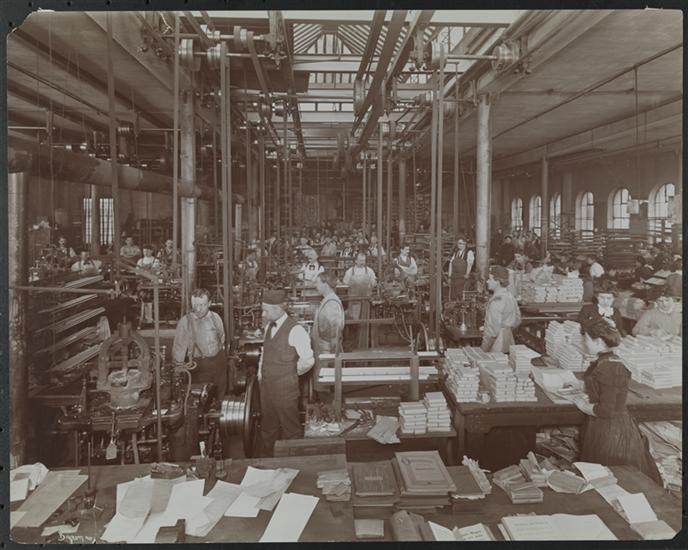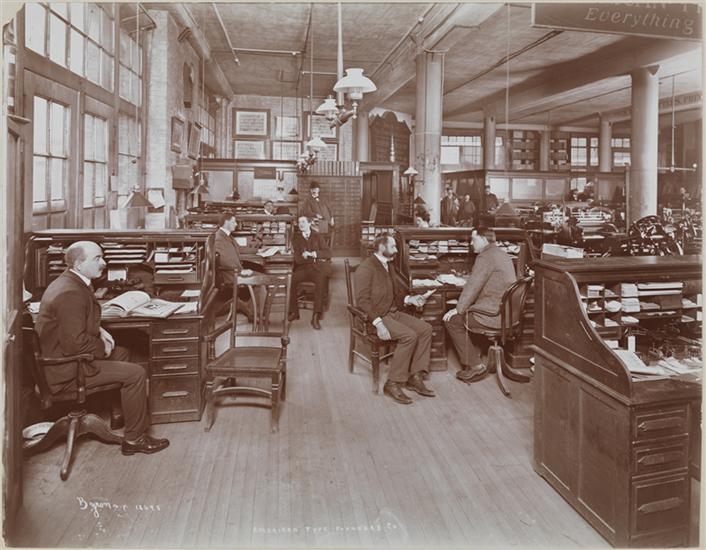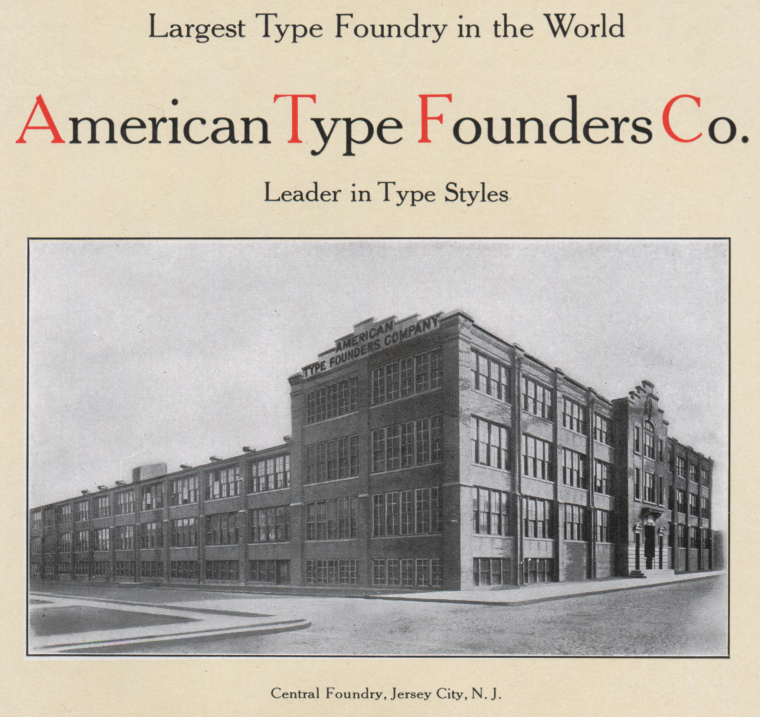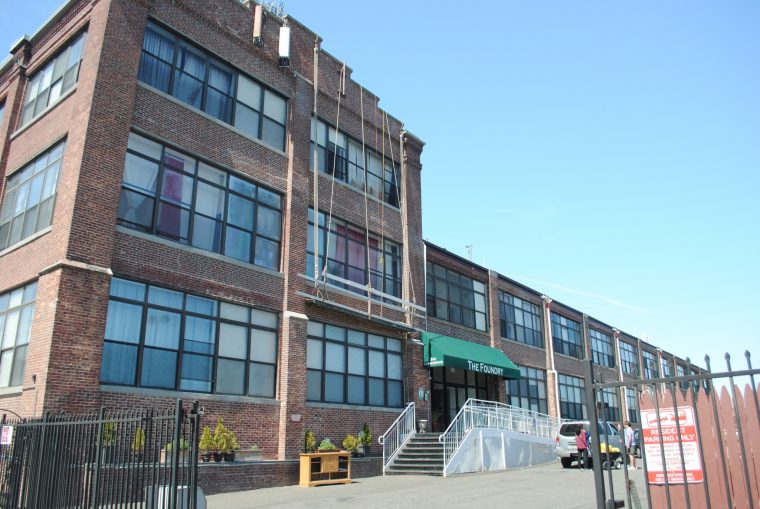 Mr. Morgan remembers a vibrant, thriving neighborhood when he was growing up. "At one time, Monticello Avenue and King Drive was probably the premiere shopping district in Hudson County," he said. "We had everything; two Woolworths where you could eat at the lunch counter, movie theaters, a fur shop, bakeries, shoe stores, butcher shops, record stores, an A&P and lots of soda fountains. Anything you wanted was there."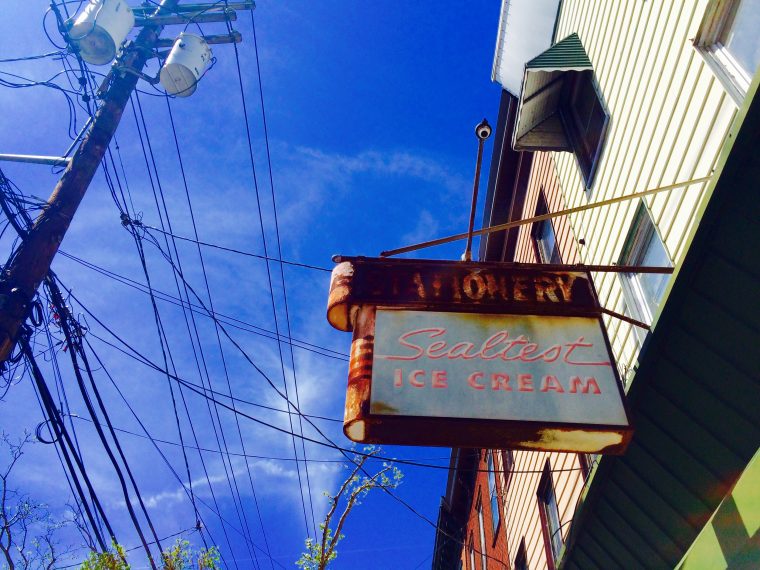 Mr. Morgan explained that Vinodd's was where everyone went to get their high school graduation pictures taken, and Simonetti's was the sporting goods store where he purchased his Cub and Boy Scout uniforms. "The handbook and everything," he said, "I was on the fencing team at Lincoln High School, and I bought my first foil from there too. At the time, all the high schools in Jersey City had active fencing programs, and when I was on the team, we were the city champs."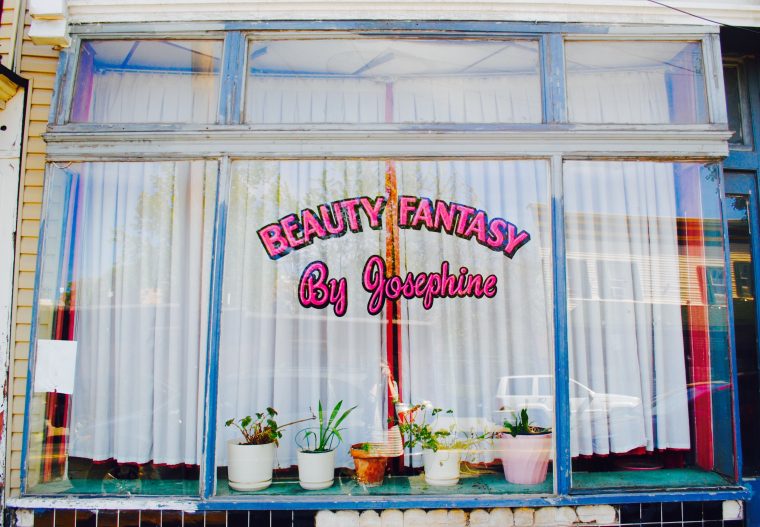 "We lived in a cold water flat, [which was what they called] a house without a furnace," said Mr. Morgan. "There was no central heating, so you had to make your own heat, everyone had a little coal stove to keep the house warm and heat your water. I remember the coal man coming, and I remember the ice man who came with a big block of ice to fill the ice box. Refrigerators were rare then. I remember the first refrigerator we got. It was a Frigidaire and of course, when it was installed, everyone stood around looking at it."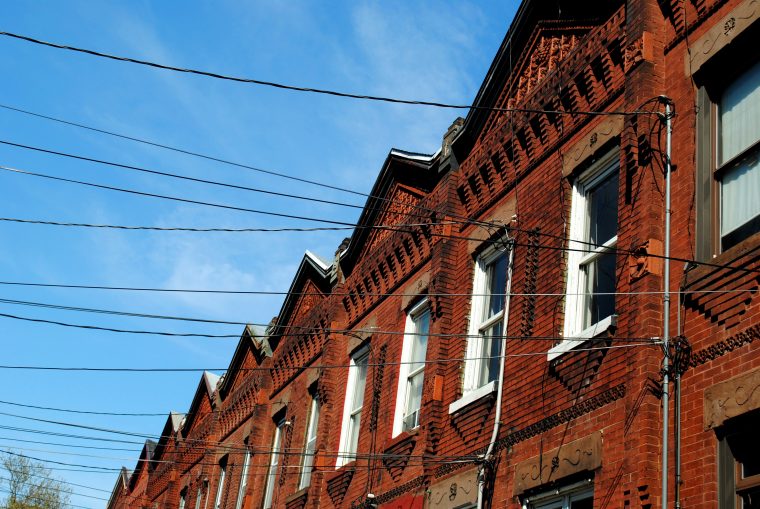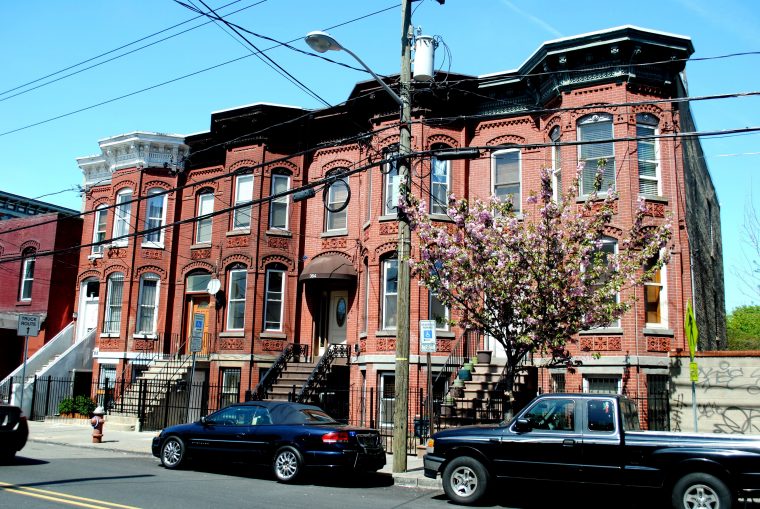 "I remember when TV became important too," Mr. Morgan continued, "before everyone was enraptured with that, we'd go watch the fountain in Lincoln Park," (now Westside Park). "We'd spend all day watching the butterflies, the dragonflies and the way rainbows appeared in the fountain mist as the sun changed position throughout the day."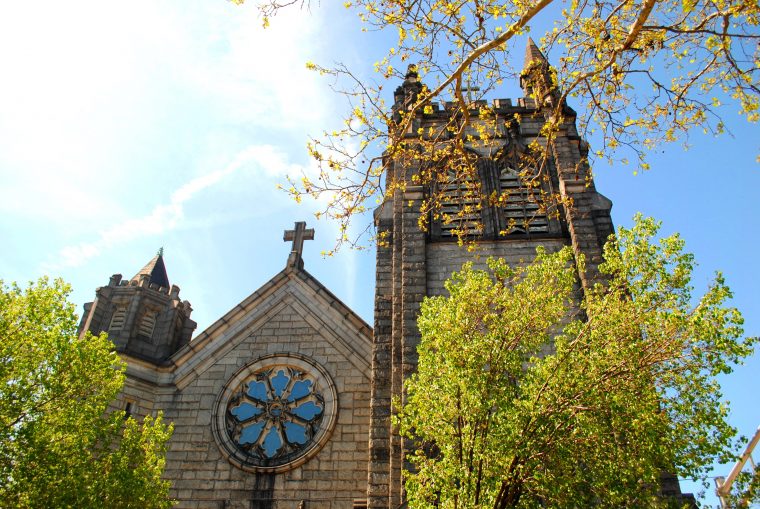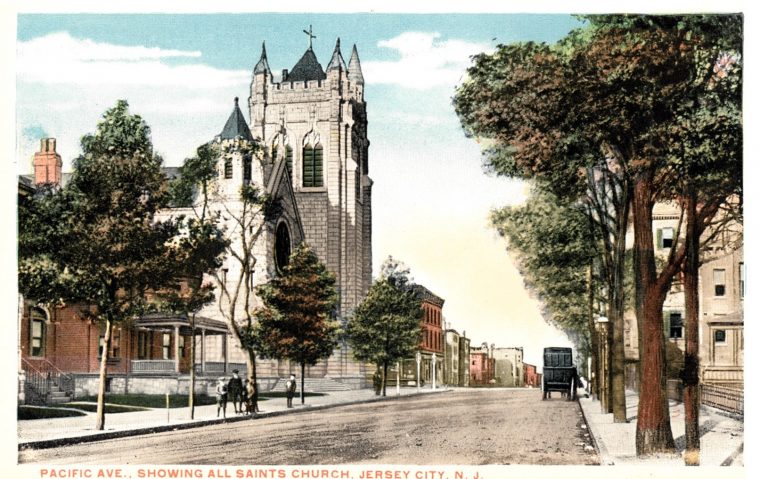 In the 1960s and 70s many of the businesses along Communipaw Avenue and Martin Luther King Drive (often referred to as Jackson Avenue), began to shut down when the owners sent their children off to school and instead of returning home to run the family business, they went on to start their own careers. Then the neighborhood was hit hard by veterans returning home from Vietnam with heroine addictions that were easy to pacify with a simple trip into Manhattan. "Jackson Avenue was already in trouble because a lot of the merchants had closed their stores, but when heroine moved in it was over," said Mr. Morgan.
Landmarks:
Whitlock Mills
160 Lafayette Street
The original buildings on the compound were erected started in 1852 for Passaic Zinc Works, but Whitlock Cordage Company took over the site in 1905. At the time, they heralded themselves as the strongest rope in the world.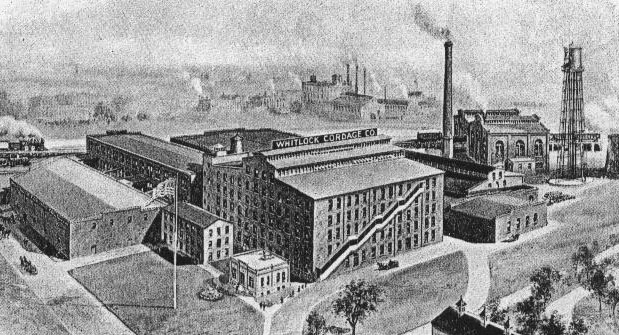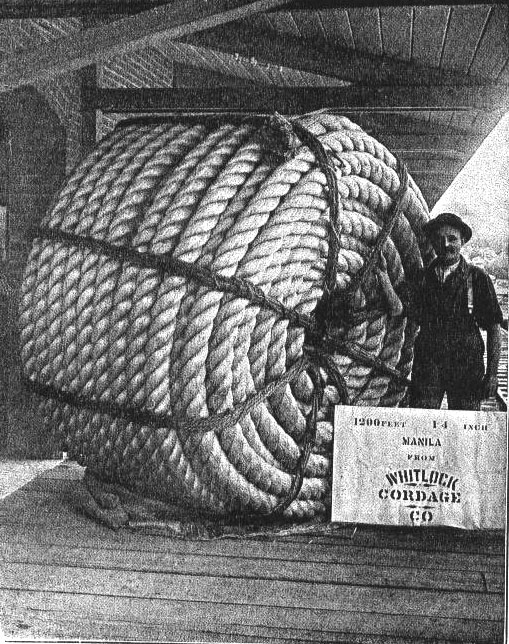 The company eventually added to the complex and by 1930, there was a total of eight buildings, two smoke stacks, and their very own electricity generating plant.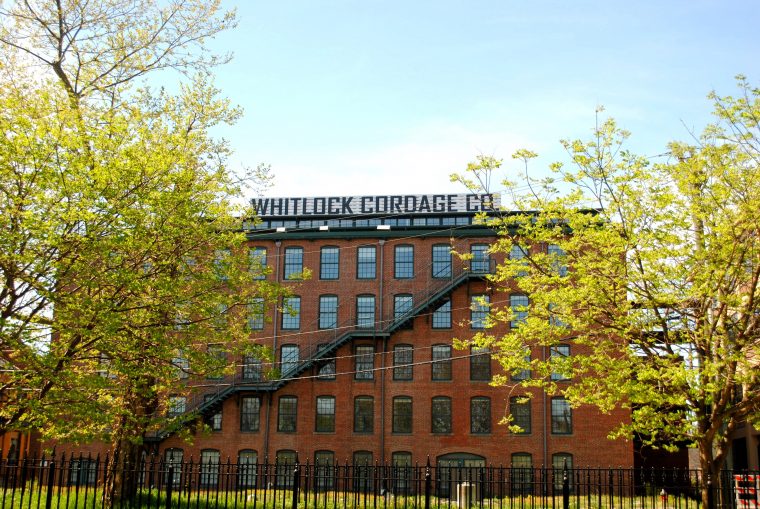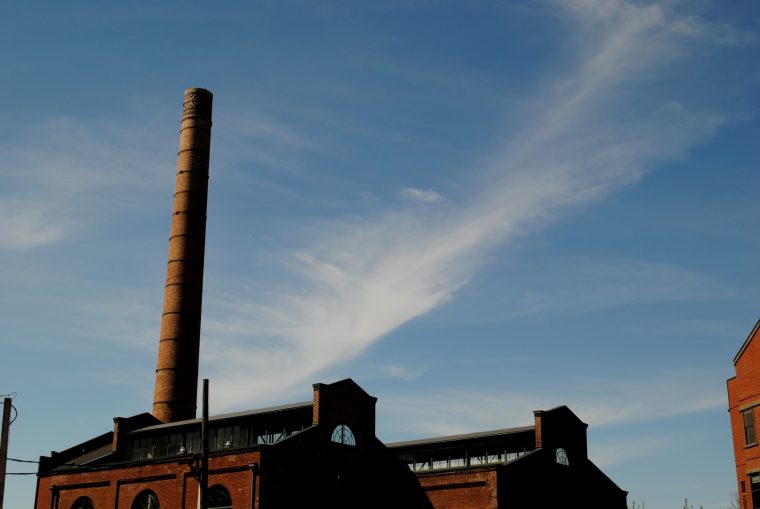 Now being restructured as affordable housing for approximately 330 apartments, the complex is owned by the Housing Trust of America who is committed to preserving the structures.
The Beacon
Corner of Baldwin Avenue & Montgomery Street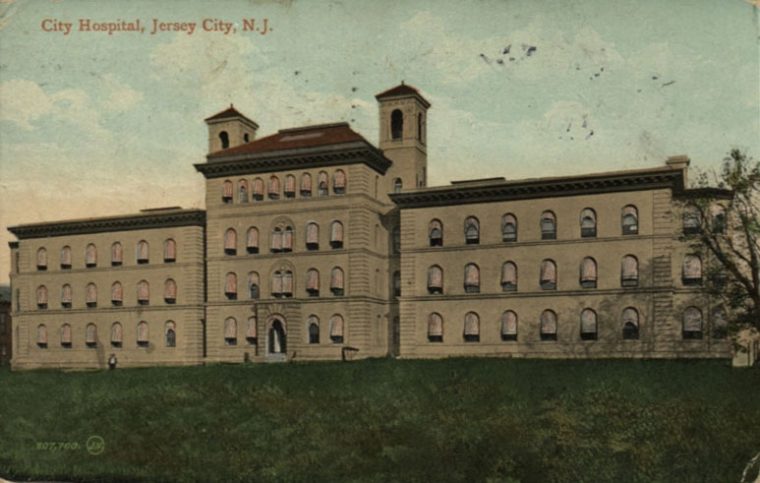 Jersey City's first hospital was erected in 1808 at the foot of Washington Street in Paulus Hook and was referred to as the "pest house" because it treated cholera and small pox patients. In 1882, the Board of Aldermen of Jersey City, wanting to move away from the industrial development on the waterfront, bought land on the corner of Baldwin Avenue and Montgomery Street for what they would call Charity Hospital. It was renamed Jersey City Hospital in 1885 and then expanded in 1909 to accommodate separate buildings for men and women.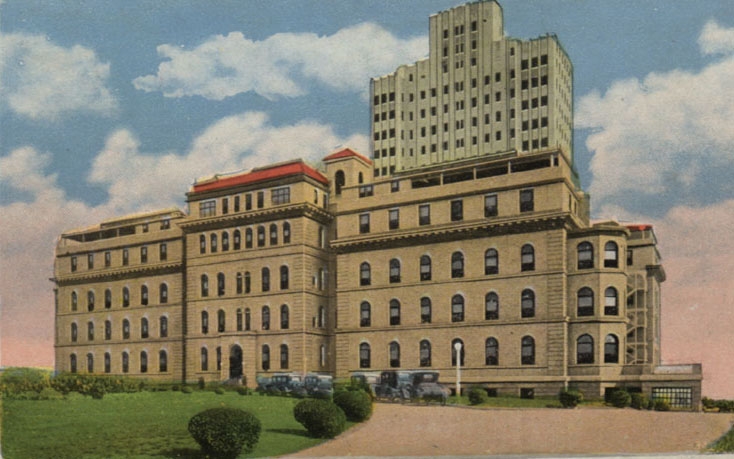 Frank Hague, Mayor of Jersey City from 1917-1947, made it his mission to expand and elevate the hospital to national recognition. Buildings continued to be added through the Great Depression including one of the most famous maternity wards in the country.
"I was born in the Margaret Hague Maternity Ward along with almost everyone I know," said Mr. Morgan. "It was considered the finest maternity hospital in the country at the time and that was because Frank Hague built it with money he got from President Roosevelt during the New Deal."
Apparently Hague would make unscheduled visits to the hospital and conduct white glove inspections. "It had better been clean," Mr. Morgan explained. "His nickname was Frank 'I am the boss' Hague, and that was what he was."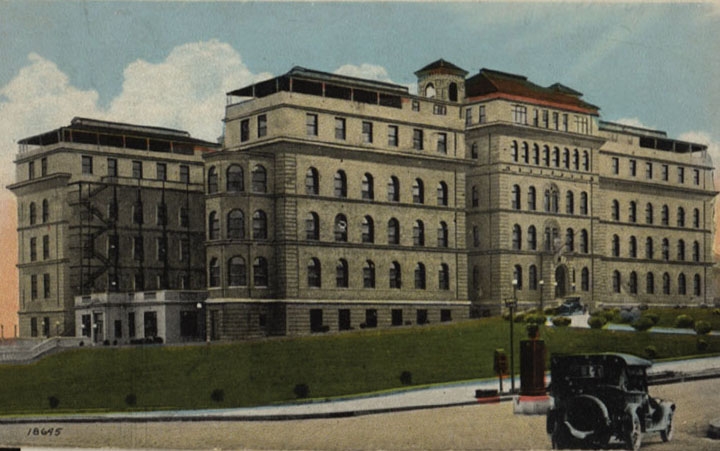 When Mr. Morgan's mother was in the hospital delivering him, Hague made one of his unscheduled visits, personally checked in on all the ladies and took care of their hospital bills. It cost 50 cents to deliver a baby at that time, and Mr. Morgan's mother never had to pay. "He was the big daddy, and he took care of people. He understood working class people very, very well," said Mr. Morgan.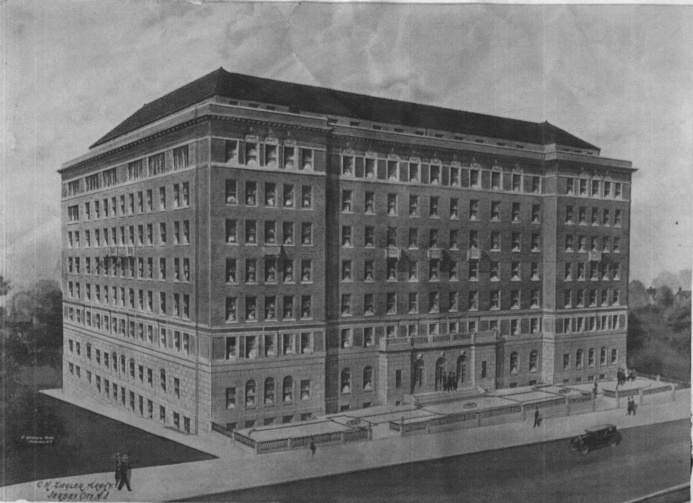 More than 350,000 babies were delivered in that maternity ward from 1931 to 1979, but by the 1980s, the hospital as a whole was over-sized, understaffed and forced to declare bankruptcy and become a non-profit organization. It lived on in the 1990s as the buildings broke up into a trauma center, senior assisted-living facility and core teaching affiliate of Icahn School of Medicine at Mount Sinai. By 2004, the hospital had moved out, and the property was bought by residential developers in 2005.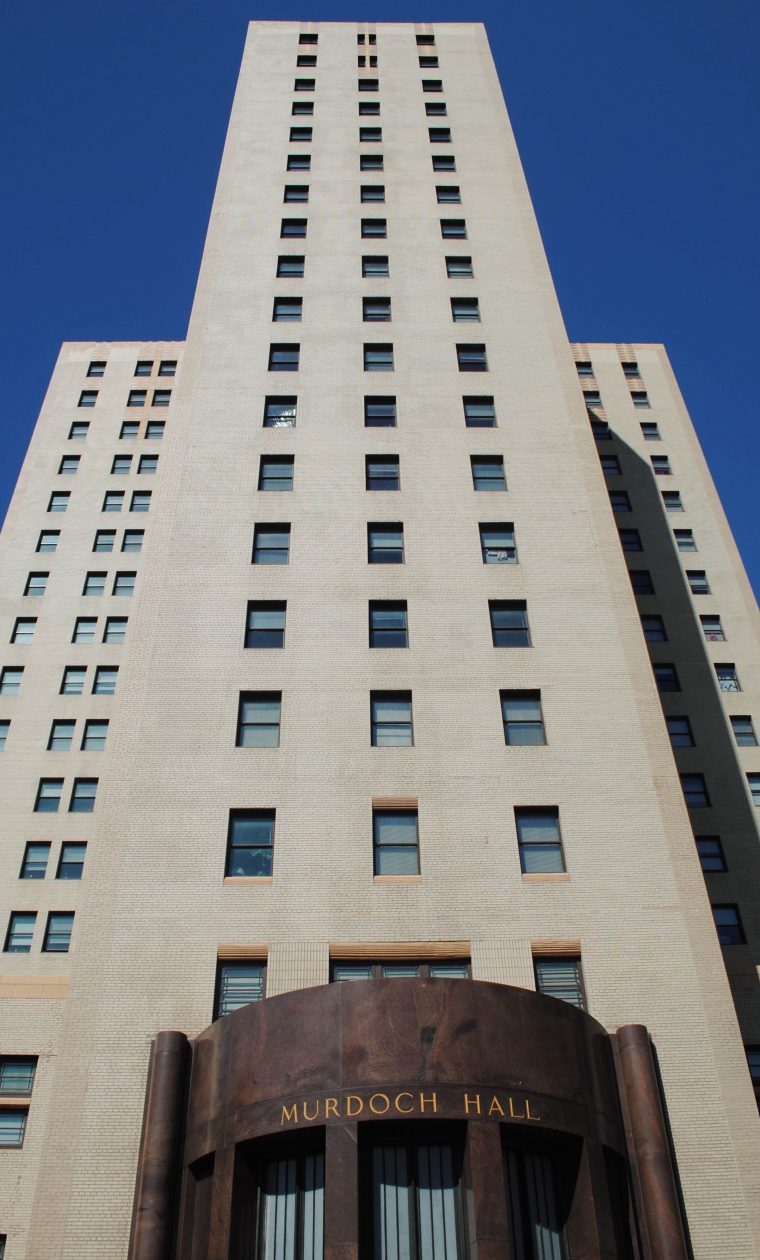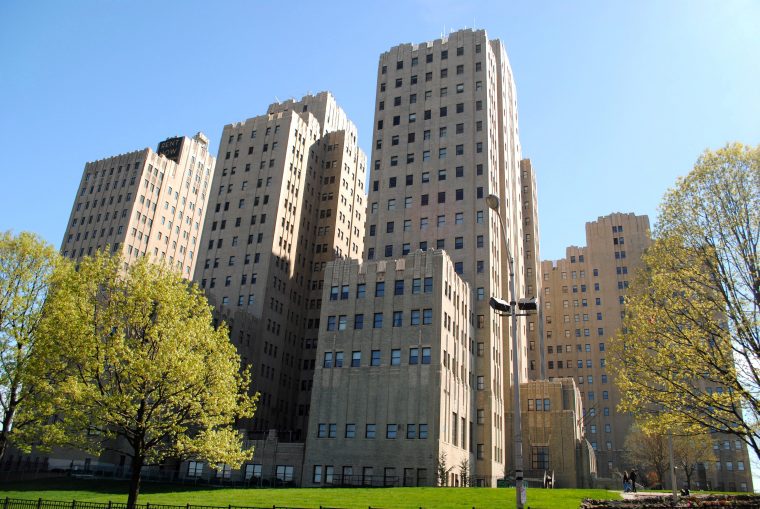 Renovated into approximately 1,200 residences, the building is a gleaming example of classic Art Deco style. According to the building's Wikipedia page, "Painstaking efforts to re-establish the historic grandeur and character of the interior spaces included refurbishing original chandeliers, plaster, decorative painting, marble, elevator door surrounds and windows that are being gilded with gold leaf. Former Art Deco theaters, lobbies, public corridors, executive offices and meeting rooms were restored, with many of the spaces converted to an elaborate amenity offering for Beacon residents, including Mayor Hague's former office which now serves as a poker room."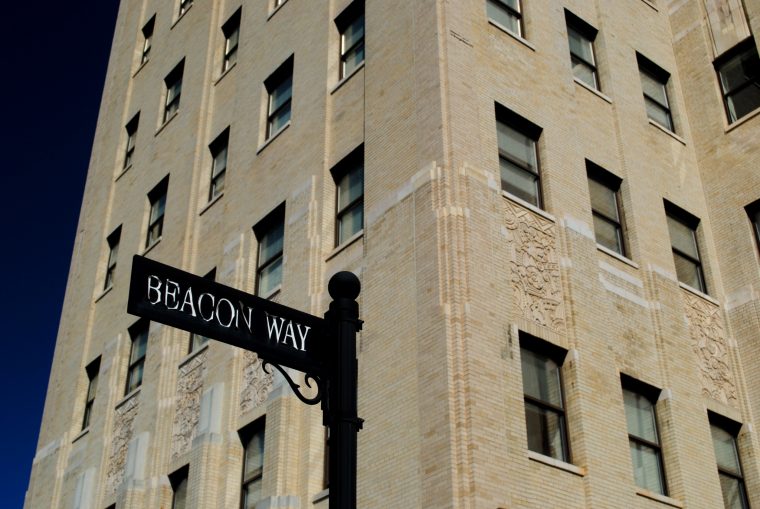 Several movies have been filmed at The Beacon including Robert Redford's Quiz Show and The Impostors, starring Stanley Tucci.
Ficken's Warehouse
750-766 Grand Street
Built in 1910 by John H. Fickens, a German immigrant who operated a stable and warehouse in the space. The building was later used as the Bergen Station Post office for over 50 years before it was converted to a residential building.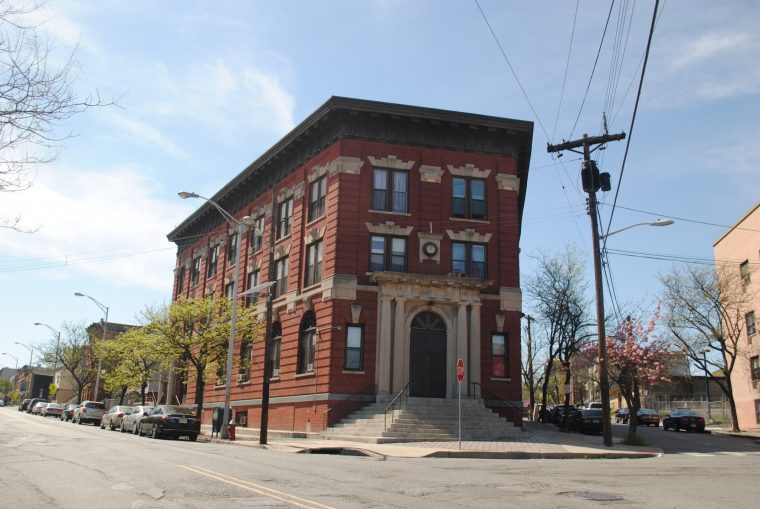 Lafayette Park
Van Horne Street, between Lafayette & Maple Streets


Named for Marquis de Lafayette, a French aristocrat and military officer who fought on the American side during the Revolutionary War and was best buds with George Washington, Alexander Hamilton, and Thomas Jefferson. He did lots of great things like rallying the French behind the war, commanding some major turning point battles, storming the Bastille and helping Jefferson draft the Declaration of the Rights of Man and of the Citizen. Best of all, when he returned to France, he called Versailles home. He is buried in Paris under soil from Bunker Hill and has been nicknamed "The Hero of the Two Worlds."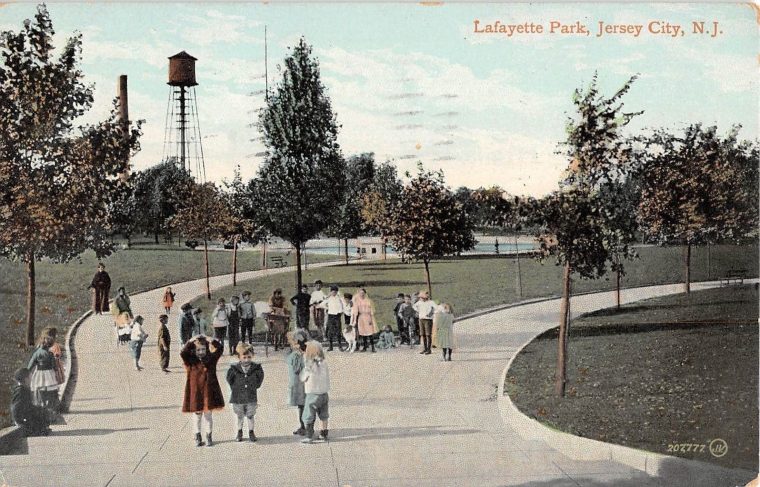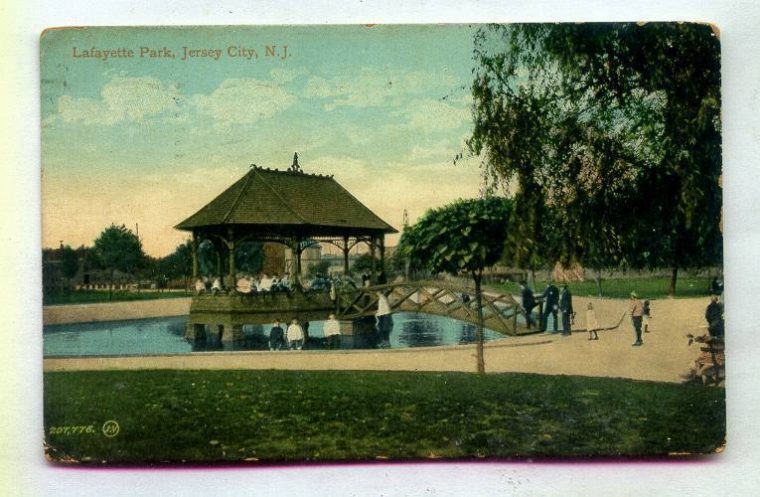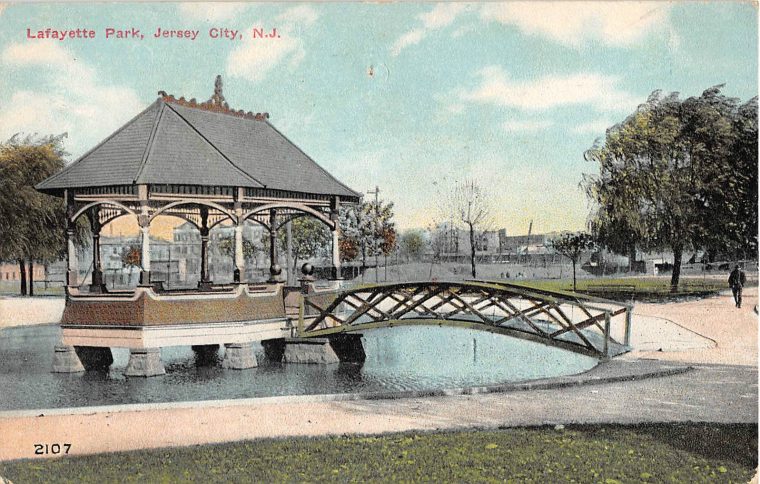 Manning Avenue, which frames Lafayette Park to the north, is also where you can find some of the last original 19th-century cobble stones around Jersey City.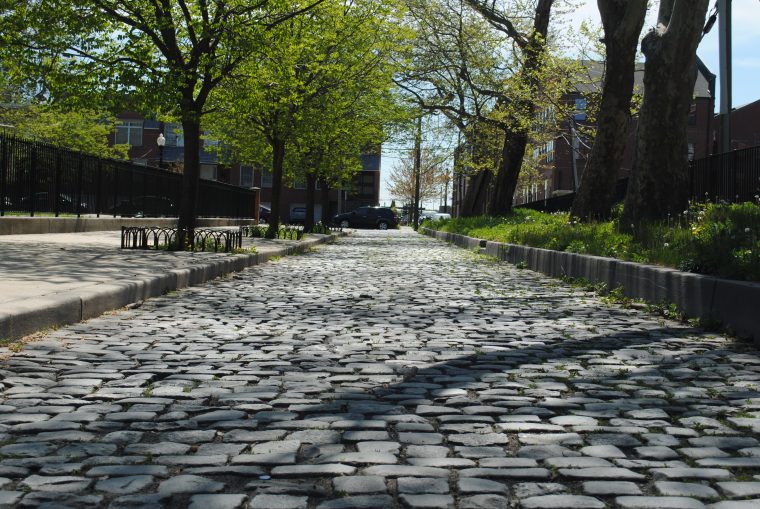 Saint Patrick's Assumption/All Saints Church
Corner of Bramhall Avenue and Grand Street
Standing as the largest church in Jersey City, this Victorian Gothic structure was built between 1871 and 1877 with blue flint stone harvested in Greenville. Established to accommodate the influx of Irish immigrants in the neighborhood, built by an Irish architect and named for St. Patrick, the patron saint of Ireland, you'll be surprised to learn that you can find the pattern of shamrocks all over this building.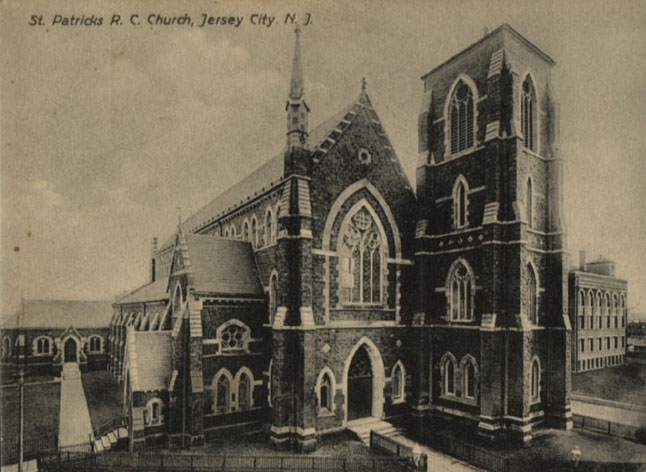 Reverend Patrick Hennessy founded an elementary school in an adjoining building in 1871 but didn't last very long due to low funding. It was then turned into a theater in 1910 which had also fallen on hard times by the 1940s. But in 1980, it was designated as a historic landmark and awarded a preservation grant.
Architectural Details of the Neighborhood: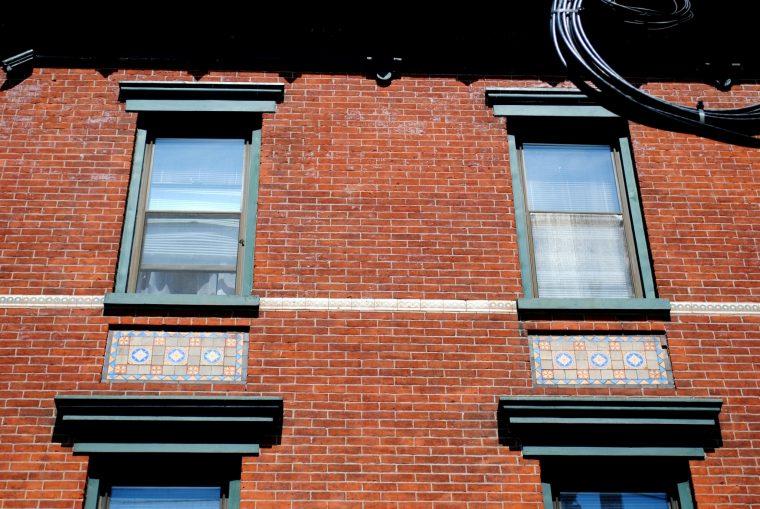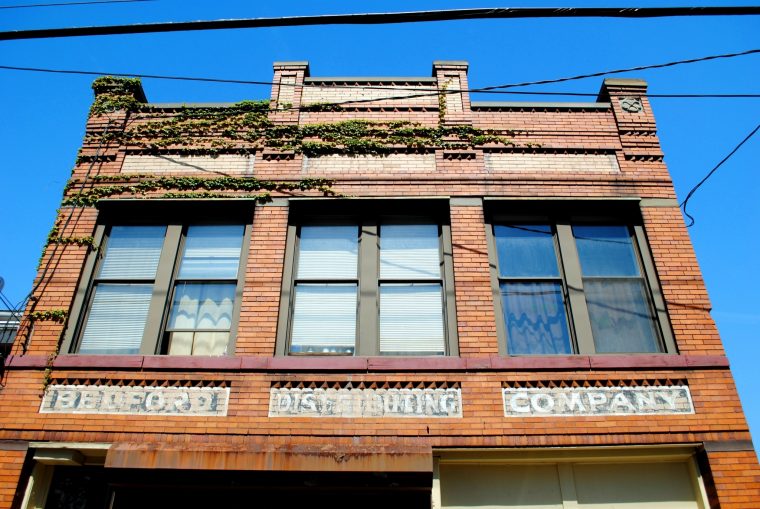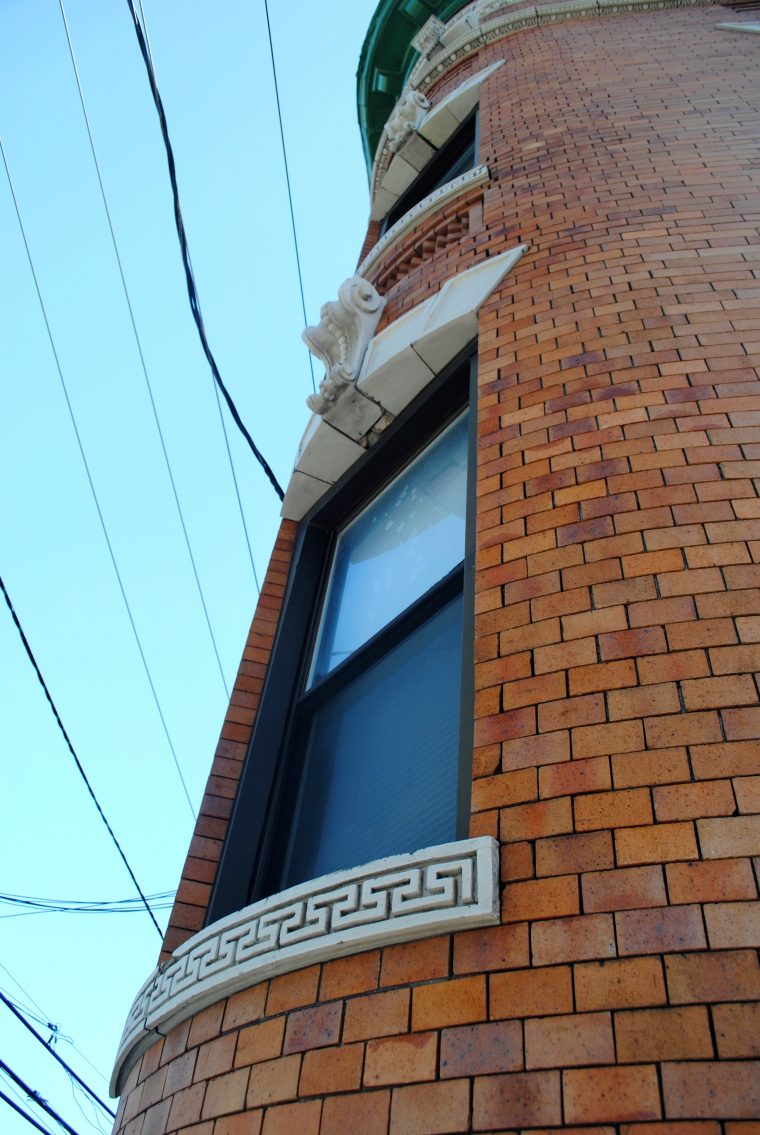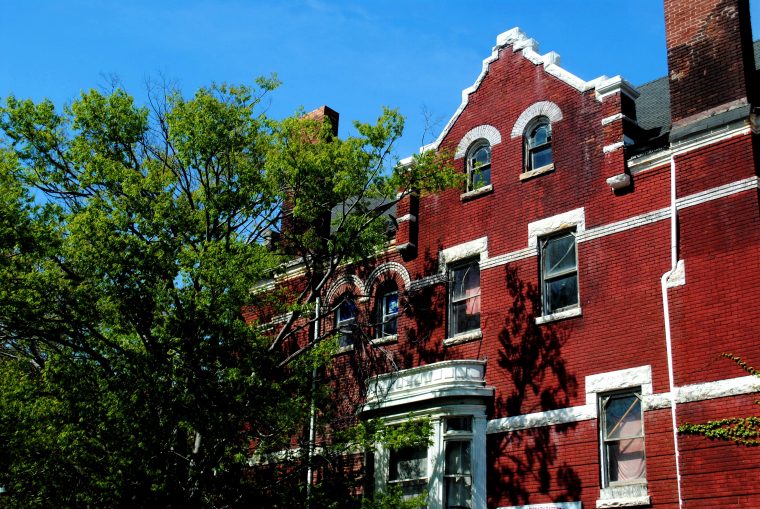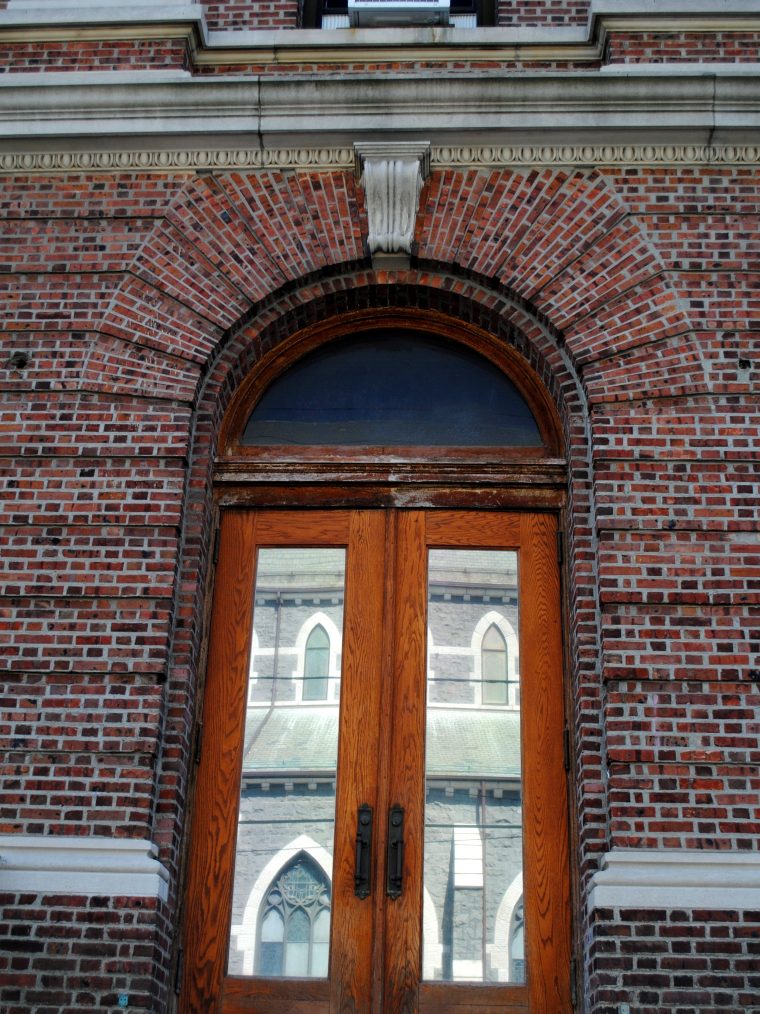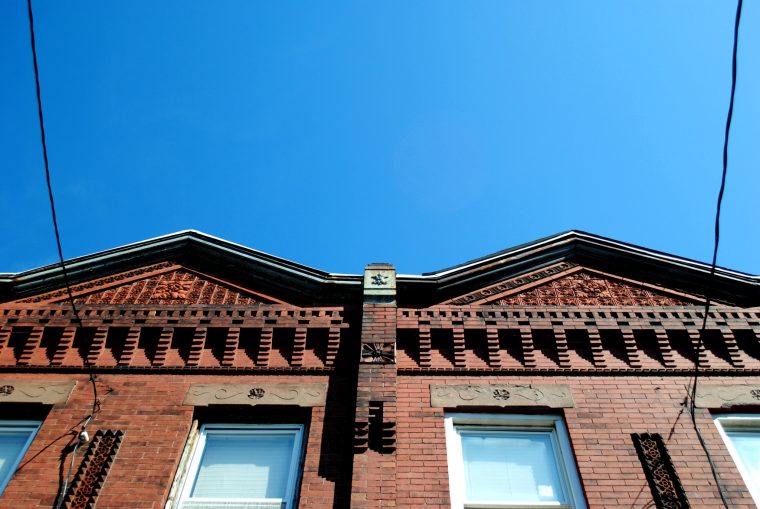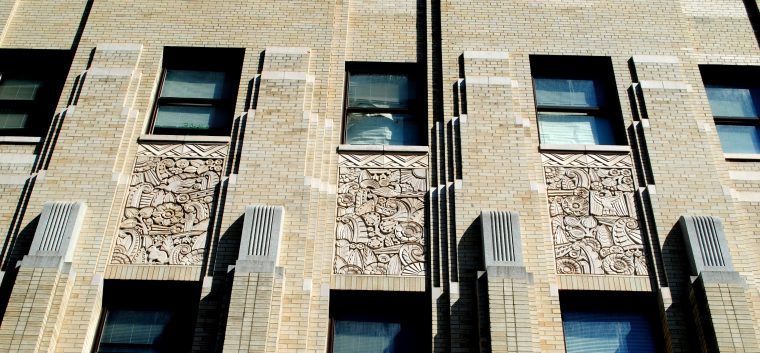 Below is a gallery of photos from and around Bergen-Lafayette: