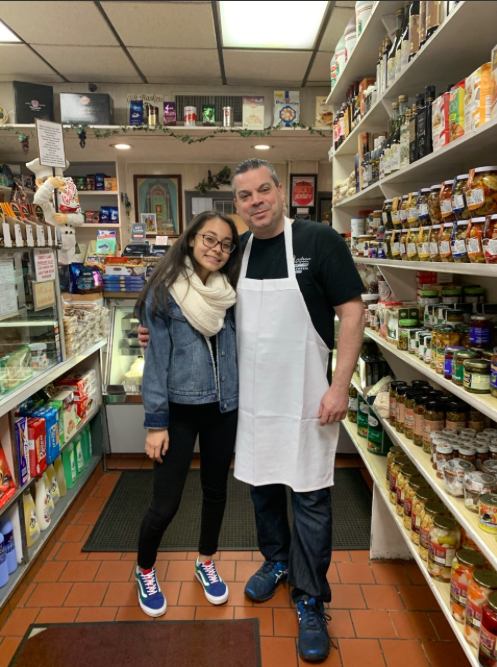 From as early as I can remember, Andrea Salumeria has been my all time favorite place to eat. During our very busy weekends playing softball, going fishing and riding bikes, my dad always knew that Andrea's was the way to top off any day.  
Upon entering the deli on Central Avenue in Jersey City, the aromas of fresh, homemade mozzarella will have your mouth watering. Aside from the amazing smells, you will always receive a warm welcome from a member of the family that owns and runs this, one of a kind deli. 
Andrea Salumeria holds a very special place in my heart because every great childhood memory consists of my dad bringing me my absolute favorite food, cold-cut pasta with fresh mozz. There was no way in the world that we could spend a long day of softball or fishing and bike riding without giving the deli a call to let them know about the "order for Felix" that we would soon be picking up. 
Andrea Salumeria will have its 45th anniversary this year. They have offered authentic Italian dishes that are nearly impossible to find anywhere else. A few weeks ago, I stopped by the deli and spoke to the owner and when he informed me of their upcoming anniversary, I thought about all of the joy that this place has brought to me in my 19 years of life. They may know me as just a frequent customer, but their simple smiles and warm greetings every time I walked in warmed my heart like no other deli or restaurant could. 
Firstly, I would like to thank my dad for introducing me to the holder of almost every great childhood memory that I have. Also, I would advise everyone to go and try it out if you haven't already. 45 years of serving amazing food and keeping customers (like myself) happy doesn't come without consistency and passion for cooking. 
Congratulations to this rare, one of a kind deli on not just serving tasty food, but making people happy for 45 years.
You can visit Andrea Salumeria at 247 Central Ave in the Jersey City Heights.