We are excited to soak in the fall colors while sipping on our favorite drinks, from pumpkin-spiced lattes to hot apple ciders. It is breathtaking to explore the beautiful landscapes of New Jersey, turning vibrant hues of orange, red, and amber. Whether you are looking for a challenging hike, a stroll through the park, or kayaking to experience the Fall color changes, I got you covered with a list of the most incredible places to experience the foliage. The list below includes state forests and local and county parks across New Jersey. Go out, explore, and enjoy all Fall has to offer!
Brookdale Park – Watchung Avenue Bloomfield, NJ 07003
Located in the townships of Bloomfield and Montclair, Brookdale is a county park offering great views with many walking trails. It is perfect for biking or simply enjoying all that nature has to offer!
Cheesequake State Park – 300 Gordon Rd, Matawan, NJ 07747
Cheesequake is a beautiful option if you're looking for an easy, relaxing hike through the woods. You will walk through marshlands while soaking in the Fall colors. A boardwalk makes this State Park an excellent option for a family outing. My favorite part of Cheesequake is it allows you to experience two different ecosystems, the hardwood forests and Pine barrens!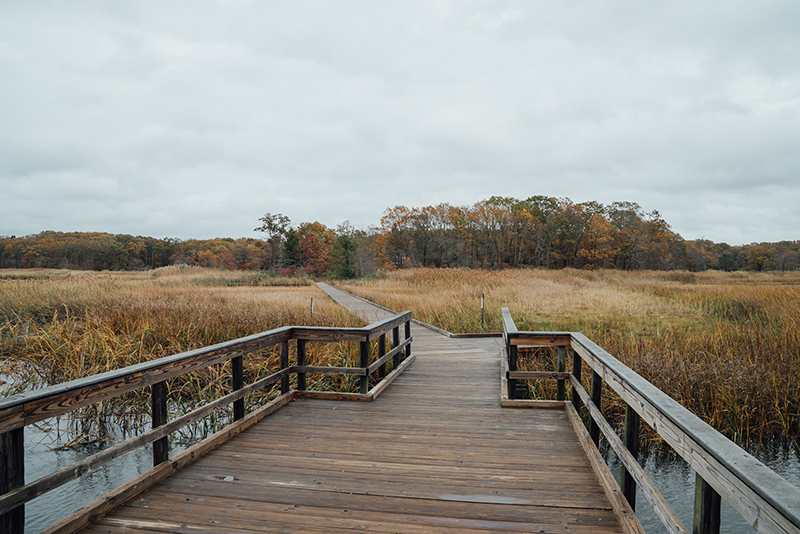 Hacklebarney State Park – 119 Hacklebarney Rd, Long Valley, NJ 07853
This state park is gorgeous, with a 3.7-mile hike along the Black River. You can embrace the fall foliage while listening to the water trickling down. There are a few waterfalls to stop by and enjoy when you start your scramble along the river. After your hike, don't forget to stop by Hacklebarney Farms Cider Mill for some fresh cider donuts!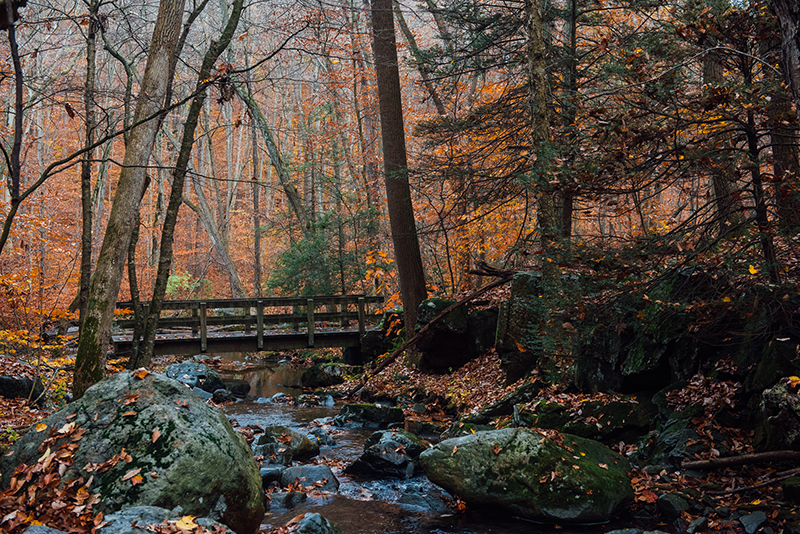 High Point State Park – 1480 New Jersey 23 Sussex, New Jersey
The view from the High Point Monument is 1,803 feet above sea level. You can experience an incredible panorama view of farmland, forest, and valleys, all hills. There are over 50 miles of trails allowing you to hike parts of the Appalachian Trail if you are interested in a long and challenging hike!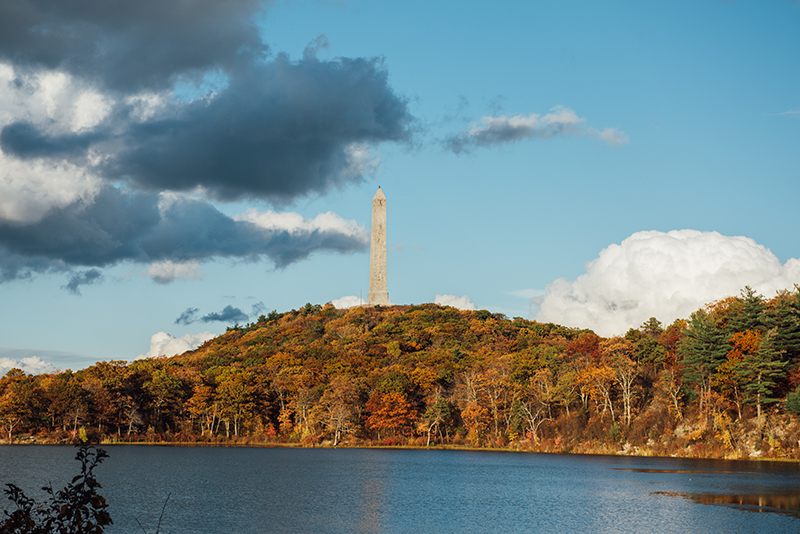 Mt. Tammany, Delaware Water Gap – 1978 River Road, Bushkill, PA 18324
Mt. Tammany is perfect for a group looking for a challenging but rewarding hike. Climb 3.5 miles uphill, overlooking the Delaware Water Gap and Mt. Minsi. During the peak foliage season, you will see shades of red, orange, and yellow lighting up the entire landscape. You can also kayak the Delaware River if you prefer being on the water while enjoying the Fall colors!
Palisades Interstate Park – Palisades Interstate Park, Alpine, NJ 07620
If you're looking for a nearby park to hike to enjoy the fall colors, this park is a perfect choice! There are 2,500 acres of wild Hudson River shorefront, uplands, and cliffs you can explore while soaking in the Fall colors. There are options to hike, kayak, or bike the paths. The popular hike is the giant stairs allowing you to scramble along the Hudson River.
Ramapo Mountain State Forest – 67 Skyline Dr Oakland, NJ 07436
This State Forest offers hiking and biking trails. You can enjoy historic trails, challenging rock scrambles, or the beautiful 120-acre Ramapo Lake. The views are spectacular from all around!
South Mountain Reservation – 197 Glen Ave, Millburn, NJ 07041
With 2,110 acres, this nature reserve is an excellent choice for a family hike. Check out the Hemlock Falls trail if you're looking to chase waterfalls! And if you're looking for a fun walk for the family with kids, check out the Fairy trail, a half-mile trail where you can discover fairy homes made by local artists.
Stokes State Forest – 1 Coursen Road Branchville, NJ 07826
In my opinion, Stokes State Forest is one of the most beautiful! Experience forested mountains, freshwater streams, and panoramic views from Sunrise Mountain. There are over 63 miles of trails leading to the Appalachian Trail, Tillman's Ravine, and Stepping Stones Falls, where you can explore plenty of nature!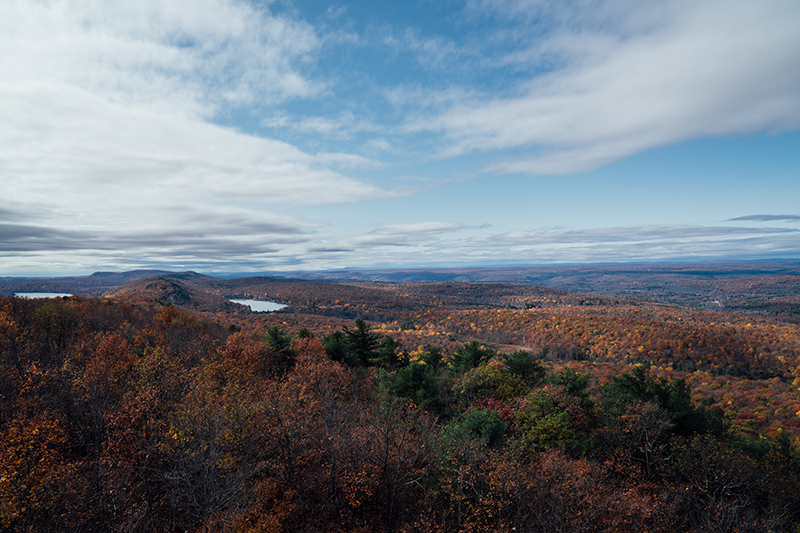 Vernona Park – Porcello Ln, Verona, NJ 07044
Verona Park is a great option if you plan to have a picnic. It is a 54.32-acre with a beautiful lake allowing you to soak in all the views. There is also an option to paddleboat if you're looking for a family activity!