With COVID still wrecking havoc on our lives and travel dreams we are continuously trying to step out of the box aka Jersey City and explore different neighborhoods in the area- safely. Bushwick, Brooklyn is one of my favorite areas to hang out in and found myself there many times this summer. Last year, I went out there with my friend/visual creator Jacob Santiago to eat some food and make a super cool video. 
Lots has changed since then but Bushwick remains COOL af.
Funny enough, I met a man who lives there a few months ago and fell madly in-love. Life is cool. Here are some awesome spots to check out in Bushwick!
Roberta's Pizza  
Wood oven pizza that will knock your socks off. The vibe is also super Bushwick, great cocktails (only open now for takeout and delivery unfortunately)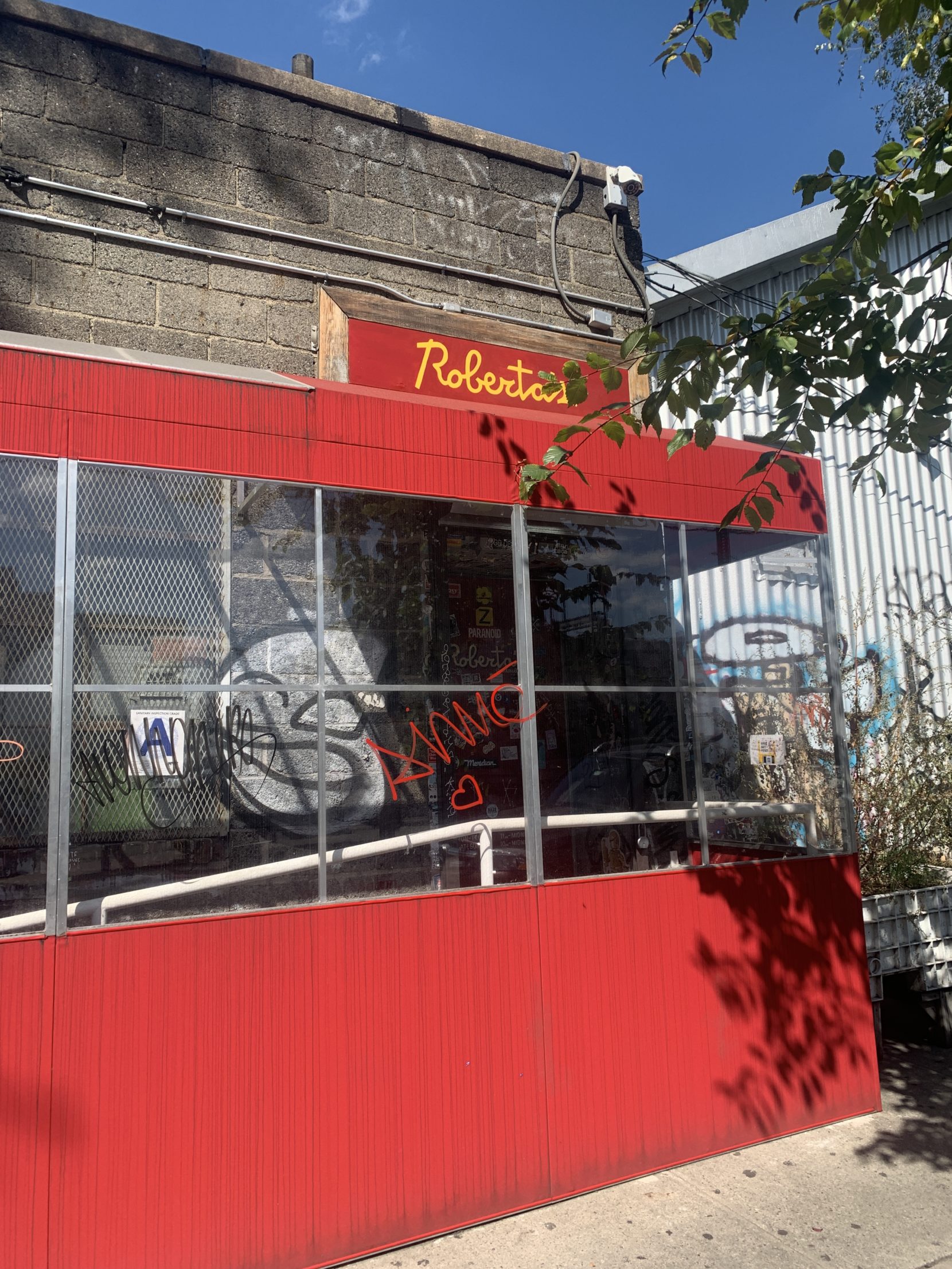 Urban Jungle Vintage
VINTAGE headquarters. This place is MASSIVE. Like TJ Maxx/Marshalls HUGE. You can literally get lost here for hours going through everything. Absolutely love this place.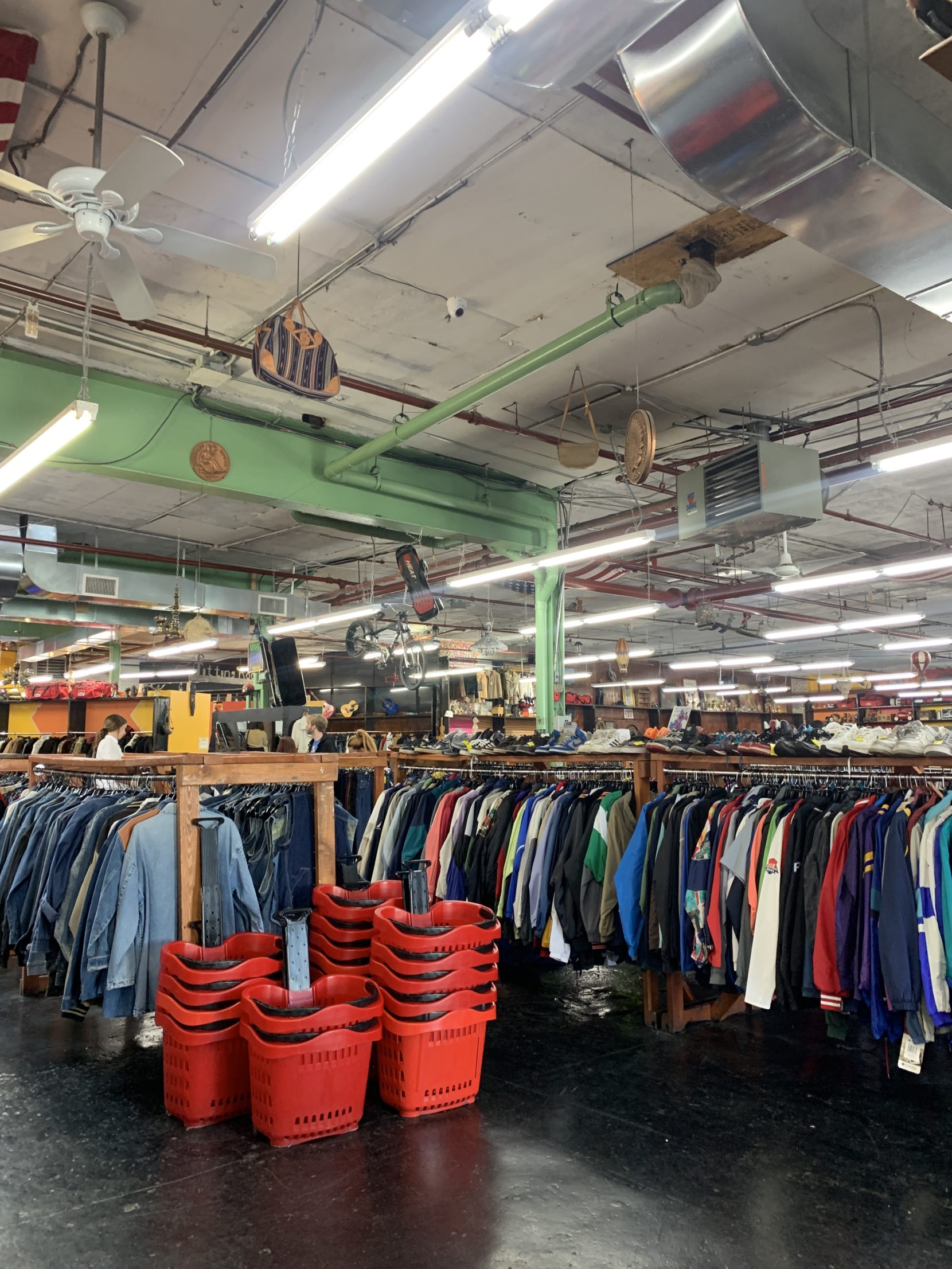 Bushwick Market
This year round market is located close to all the hip bars/restaurants and always has fun stuff. If you're into vintage and antiques and local artisans.
54 Wycoff Av Brooklyn New York Open Mon-Fri 11-6, Saturday – Sundays 10-6,L train Jefferson stop.
Circo's Pastry
This is a Brooklyn staple, this pastry shop has been around for over 75 years!!! Cookies, Canoli's, Pastries. This place is heavenly and conveniently located right by my boyfriend's apartment!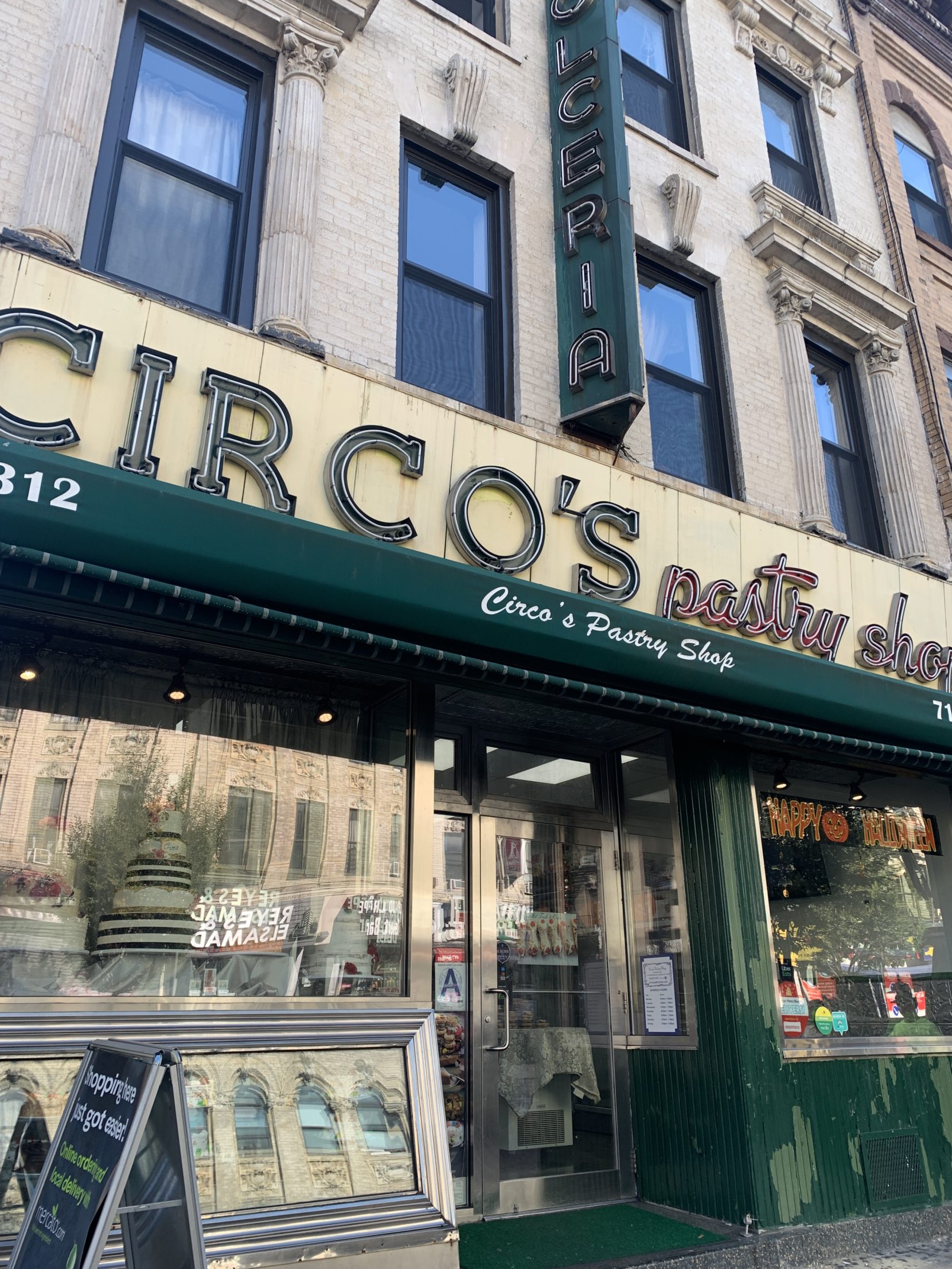 Molasses Books
Used bookstore & cafe where patrons can barter volumes for coffee, beer or more books!
Bunna Cafe
This Ethiopian plant based restaurant is a local favorite. Healthy, fun & delicious! Currently only available for takeout and delivery.
Bushwick Collective Murals
Bushwick is Street art Mecca in the tri-state area. Every year (pre-covid) there is a huge festival where artists from all over world come to Bushwick to paint the most incredible murals. You can easily get lost all day looking a murals and taking fire photos.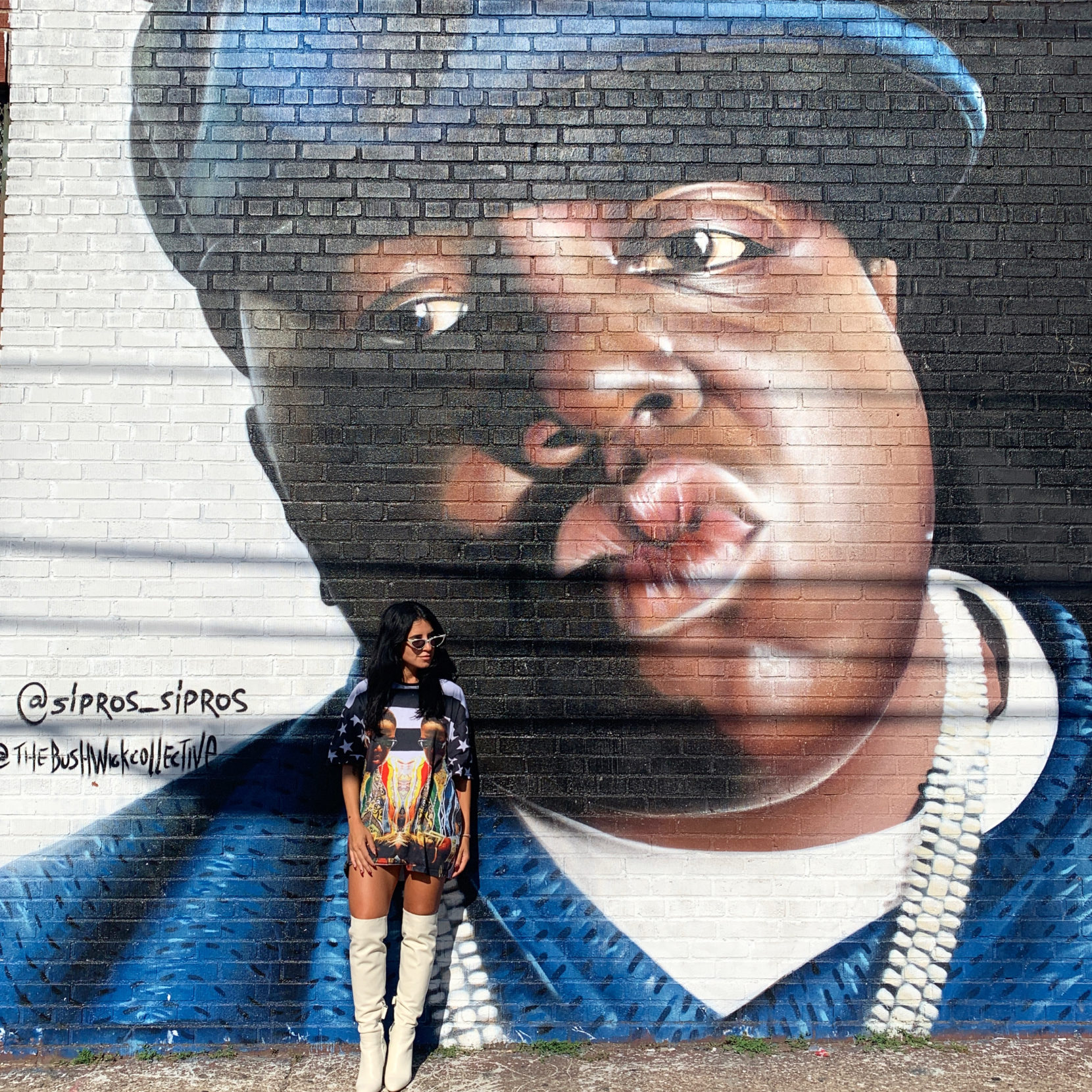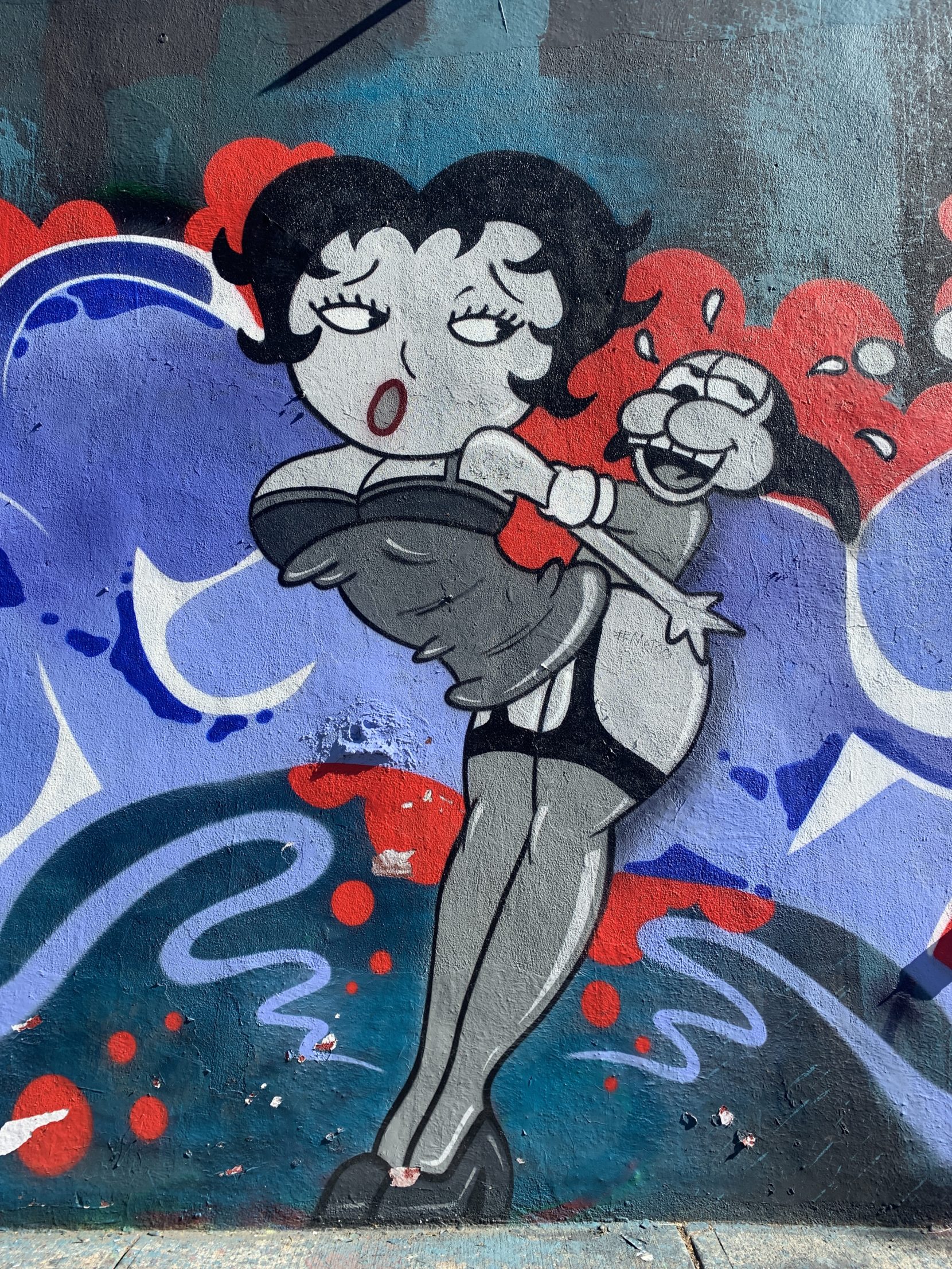 Risk Gallery and Boutique
Recently checked out this adorable vintage shop and met the owner who has an incredible story. She is also a remarkable artist and showcases her work around the store! Probably the most amazingly curated vintage shop I've ever seen!
Zatar Cafe
An authentic middle eastern restaurant. Came here a few times with my love, and the food was top notch!
Bushwick Beer Garden
This season outdoor beer garden is a MUST during the summer months. Especially during COVID times. On the weekends they would have DJ's and a decent crowd, all in masks and socially distancing. They re-open in April! Which is pretty soon!
So many more spots in Bushwick to check out! We will be back for Part 2. What's your favorite Bushwick hangout?