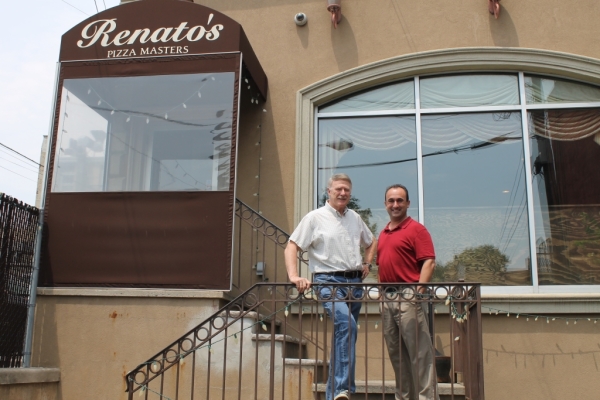 Every month I have a standing lunch "date" with David Diaz the District Manager of the Central Avenue Special Improvement district. Normally David gives me a few choices of where to go eat, but at our last lunch at the Ecuadorian Bakery Angel Azul, I told him our next spot needs to be Renato's Pizza Masters.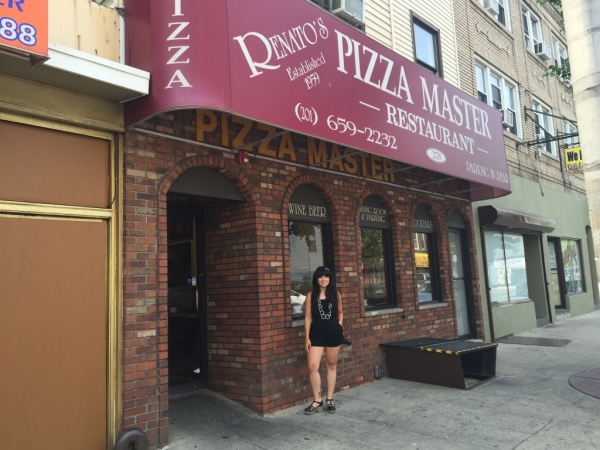 Ever since I started ChicpeaJC, I heard about this spot on Central Ave. It's a local favorite where many people I've met and interviewed have been eating here regularly since they were little kids. Every time I walk into Sneaker Room to say hello to the team, I always see them eating Pizza Masters!!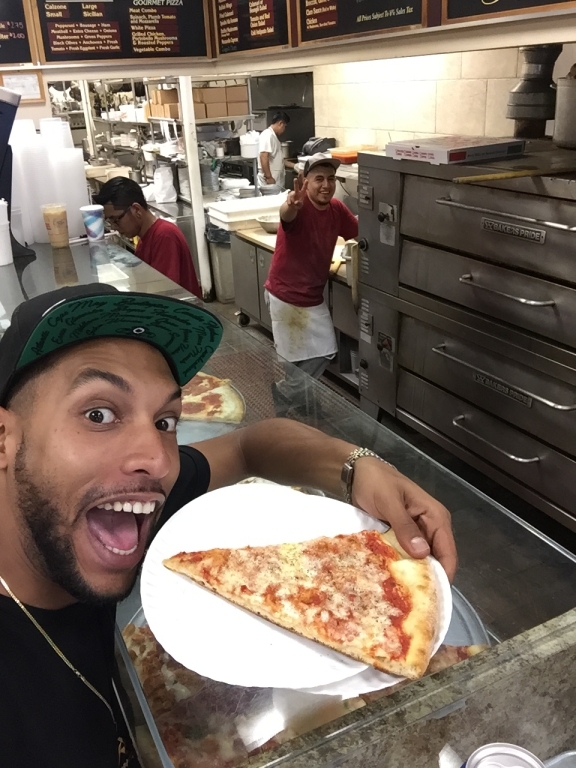 Renato's Pizza Masters was established in 1959, and then transferred to the De Marchi family in 1963, it is a Central Ave landmark, they've been satisfying thousands of tummies for decades!! Rich runs this restaurant alongside his sons Mark and Lorenzo! I couldn't wait to try it.
I met up with David at around 11am before the lunch time rush and I eyed a nice ham filled mini sandwich of some sort that I had to get my hands on (which was fresh out of the oven and was all melty and delicious)…. little did I know a feast would be awaiting us.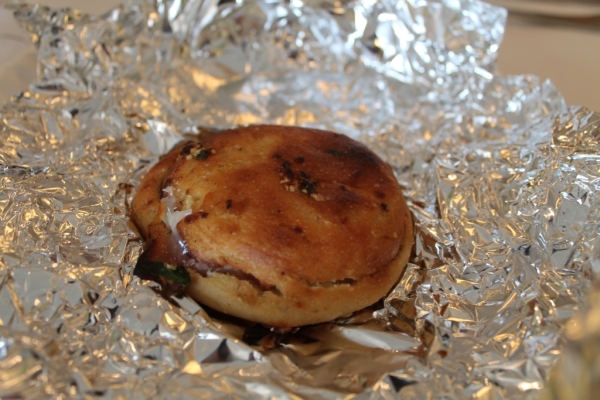 When you walk into Renato's Pizza Masters, the front is a no frills Pizza Place, a perfect spot for a quick-lunch, or quick late night bite… but then, like in a movie, they take you through a back door to the main restaurant. For a second I thought I was in a mob movie, and I liked it.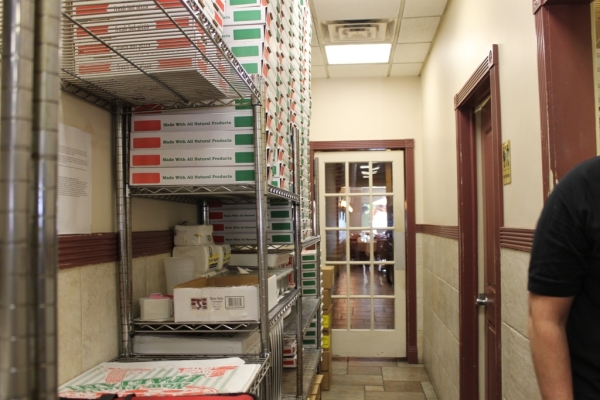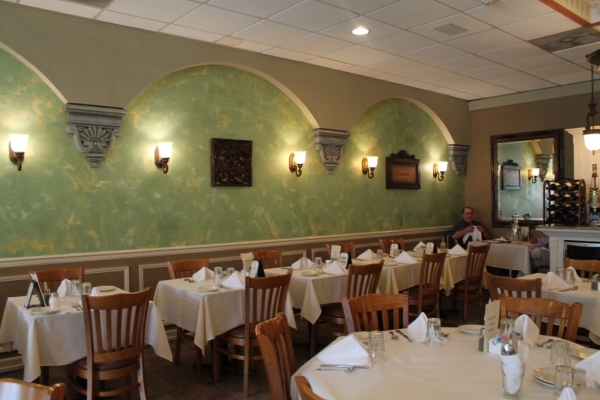 After around 10 minutes, Mark started serving us the food….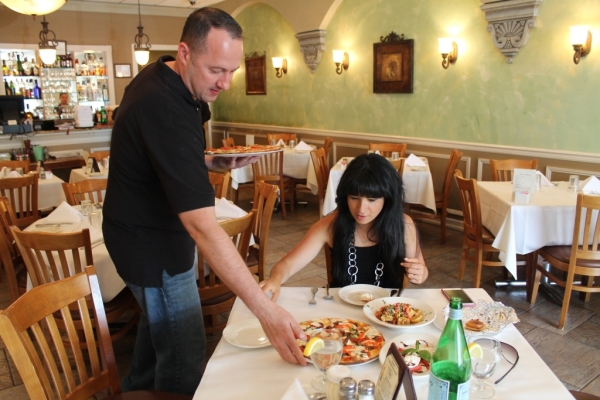 For appetizers, we started off with Fried Calamari and a mozzarella Salad. The Fried Calamari was absolutely delicious, it wasn't the typical deep-fried calamari, it had its own spin to it and it was very hard for me to stop eating it… but I was on a mission. To try as much food as I possibly could.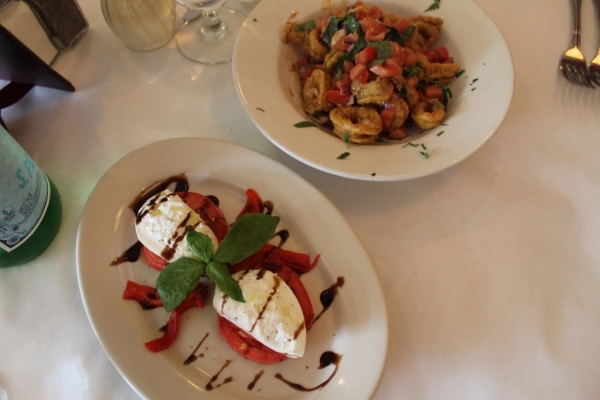 Next up, Mark brought us two Pizza pies, two different pastas, a pork dish, chicken Marsala, a pork dish, a salmon dish… Just look at those pictures will ya?! Are you ready to eat now?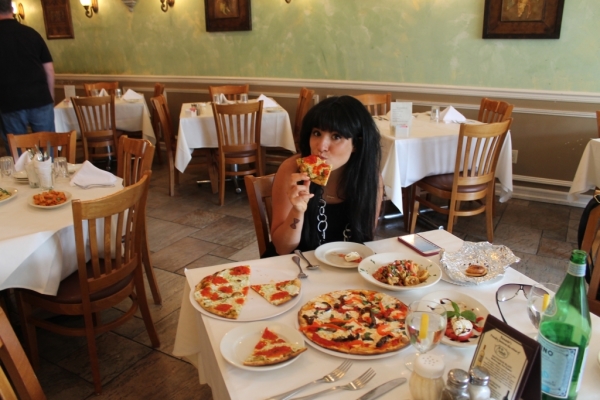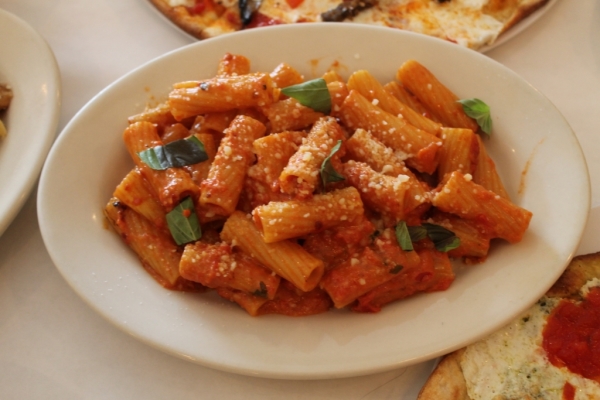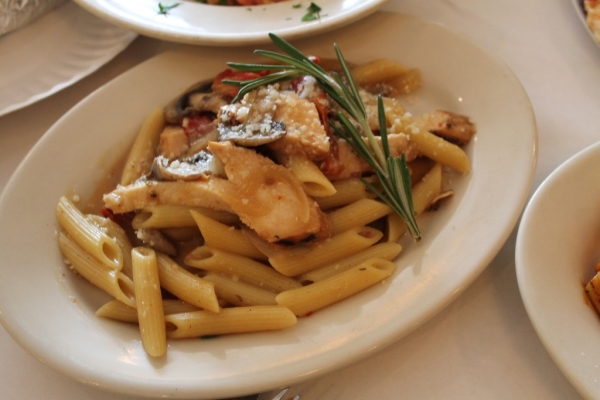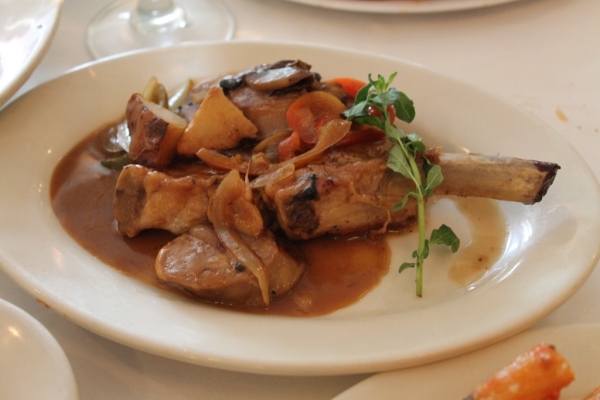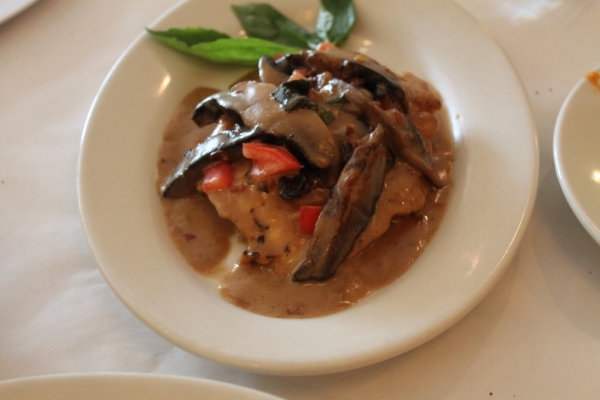 I am trying to think back to that lunch, and I seriously think I had an outer body experience while eating this food. I felt like there was am Italian grandma hugging me throughout the whole experience. I really get why people love this place so much and go back so frequently. It is comfort food at it's finest.
Ok… less talking and more food pictures.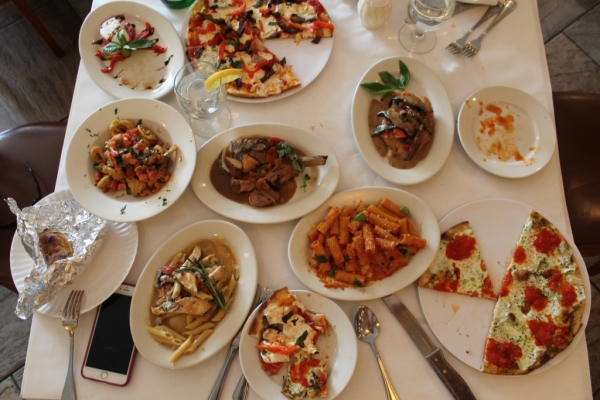 SO GOOD…. I think I said that like 80 times.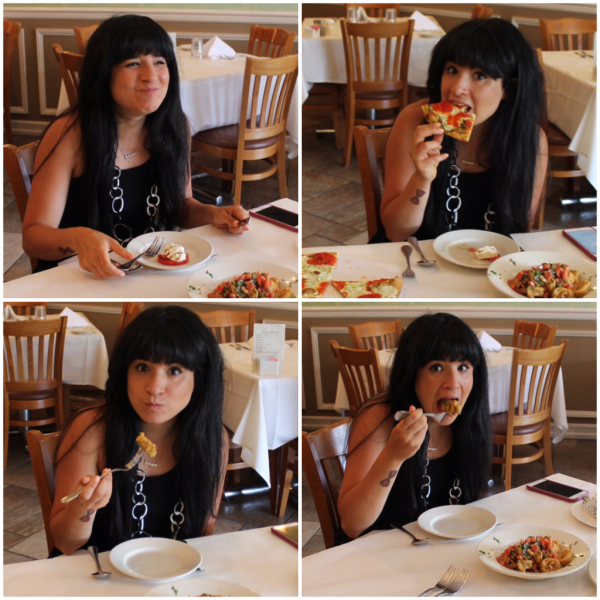 After our meal, the owner Anthony "Rich" De Marchi came to sit with us. He wasn't quite ready for an interview so we just talked about the food, traveling and life. It was like a Sunday family dinner!!
I thought the meal was over but of course Rich did not take no for an answer and sent out a nice little dessert for all of us to share.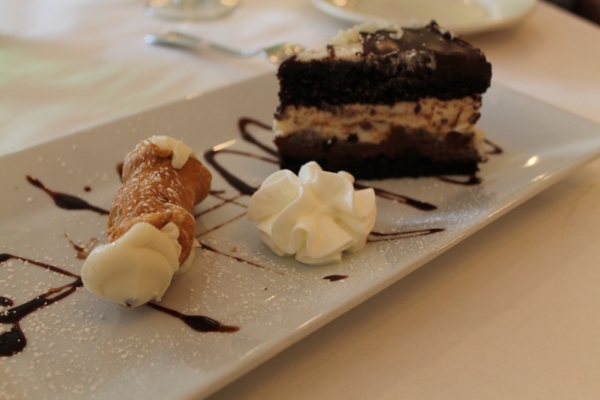 I think Mona Lisa approves…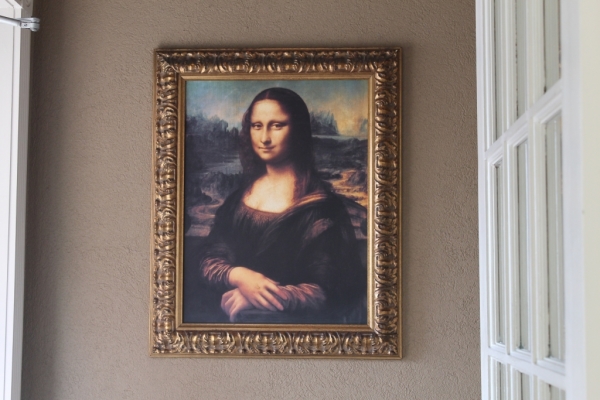 What an amazing lunch, this is a perfect place for a date night, a family dinner or any time you need a nice Italian hug.
---
For more information about this business and the many others like it on Central Avenue and in the Jersey City Heights, please visit www.JCHeights.com.
Central Avenue, Special Improvement District: Business Spotlight
[wc_googlemap title="Renato's Pizza Masters location="278 Central Ave, Jersey City, New Jersey 07306″ zoom="16″ height="250″ title_on_load="yes" class=""]