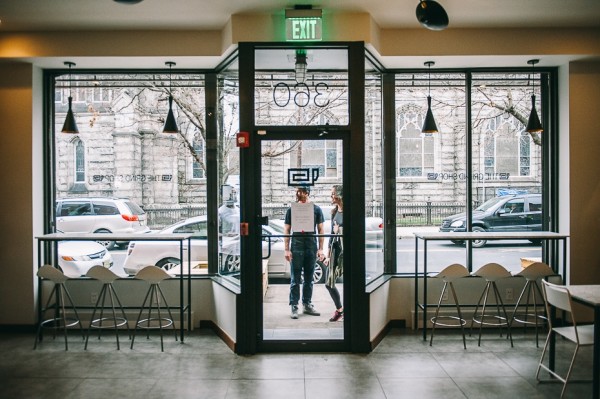 I am most definitely a coffee shop dweller (which you already knew by now) so when I heard about The Grind Coffee shop opening in the Bergen Lafayette area I had to check it out. I called up Grandma Downtown to join me on a food day (we checked out a few local spots so stay tuned)…so before the gorging we thought it would be fun to catch up over coffee and treats at The Grind.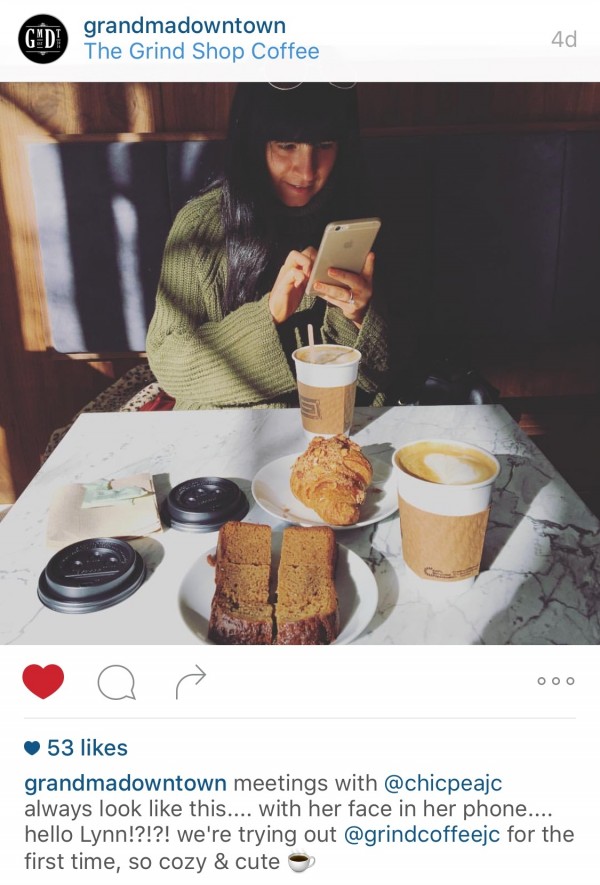 Let's talk about the space first. I did not feel like I was in Jersey City, more like Soho! It's so cozy and adorable, it's like a bloggers dream! vey Instagram worthy. We both ordered almond milk lattes (roll your eyes why don't ya, that shit is delicious!) and we shared a fresh almond croissant which they get everyday from Balthazar. Charles one of the owners, also had us try a banana bread which was so moist (I hate this word but perfect description of the bread) and delicious.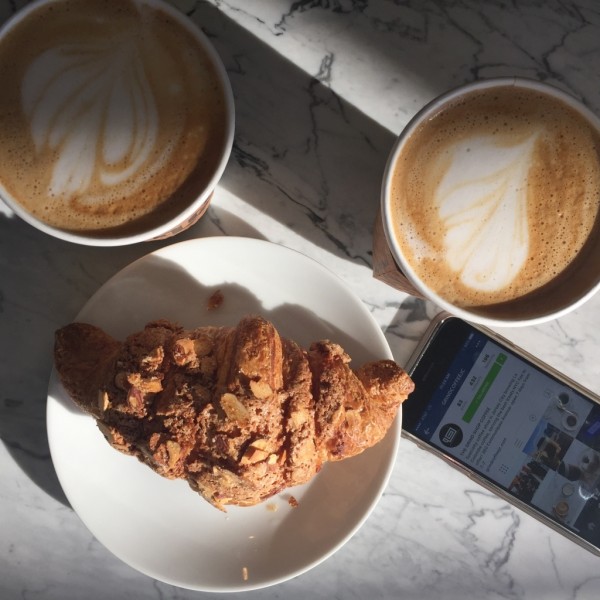 For all you coffee snobs who asked me what kind of coffee they use…. here is a photo.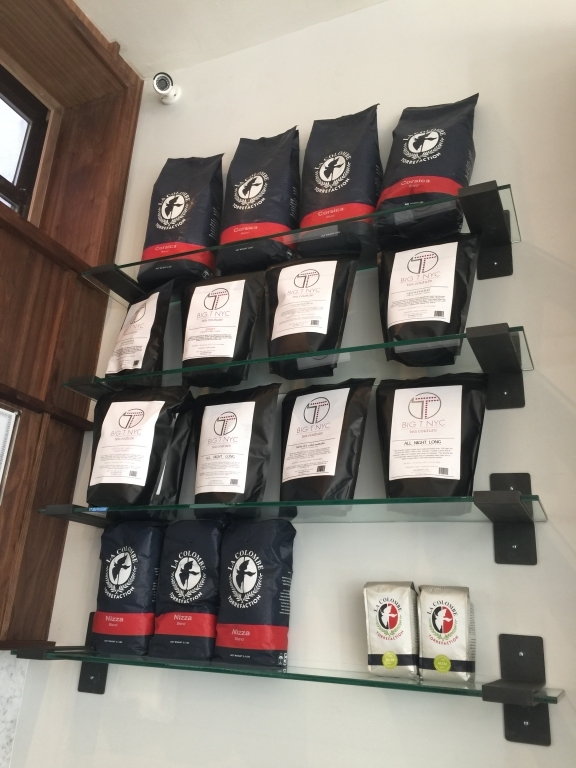 The baristas where all really friendly and welcoming! When you walk in here you feel the good vibes and it is soaked in natural sunlight. I can't wait to go back there with my laptop and put out some awesome blog posts.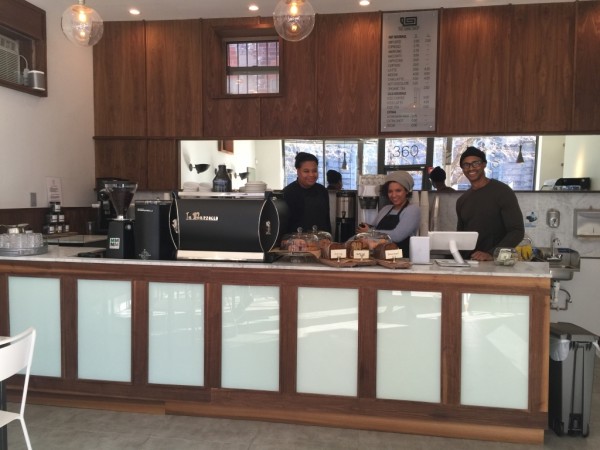 Speaking of which. This morning, Bergen-Lafayette contributor Joel Maffei, posted this on Instagram this morning!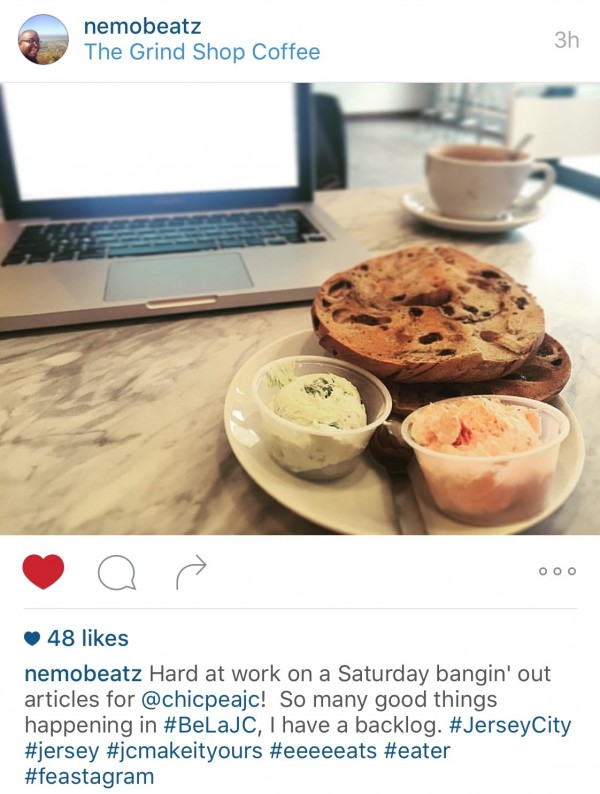 Apparently Joel beat me to the punch and interviewed the owners of the shop a few days ago. #teamwork
Back to you Joel!
---
Every good neighborhood needs a good coffee shop.  I walk down Communipaw Ave to the Liberty State Park light rail station daily on my commute to work, wishing I had a place to grab a decent cup of coffee.  Bodega coffee is nice, but sometimes you just want something a bit better. When I heard rumblings of a coffee shop opening in an an old realty office, I was ecstatic and immediately inserted myself in the owner's lives (#SorryNotSorry).  Fast-forward 6 months and not only are they open and amazing, but they just had a ribbon cutting with the Mayor!  Also, there was a "cash mob" here or something, still trying to figure out what that is.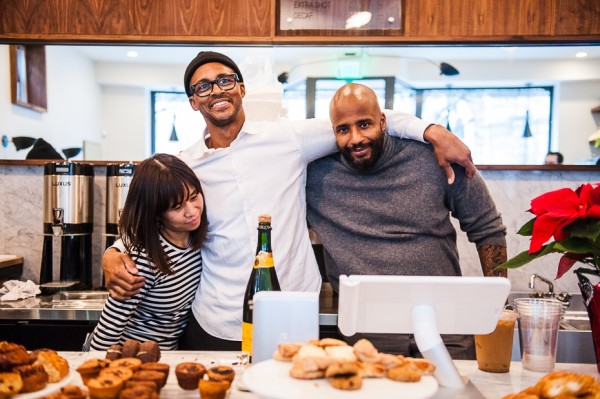 JM: Who are you?
MC: Michael Clark
CB: Charles Boyd
SC: Shane Clark
MC: Owners of Grind Shop Coffee.
JM: Where are you guys from?
CB:  We're brothers, born and raised in Jersey City.  I currently live in Brooklyn, but Mike and Shane live in Hamilton Park.
SC: And Mike and I are married.
JM:  Wow, a real family business.  What's your role, Shane?
SC:  Partner, I'm in charge of food and beverage.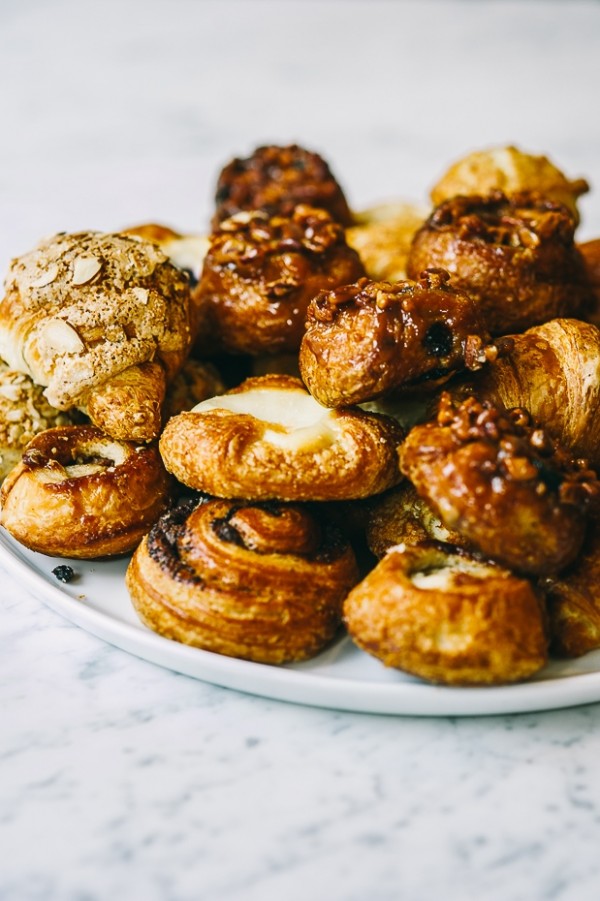 JM: What'd you guys do before the Grind Shop?
MC: I'm still working as a brand consultant, I specialize in creative direction.
CB:  I have a background of 26 years in interior design and fabrication.
JM:  So what made you guys want to open a coffee shop?
CB:  I've always had a thing for coffee shops and I've always tried to envision what it would be like if I had my own shop.  An associate of ours had the space before us, wasn't using it, and he sort of offered to make it available to us.  It was a no brainer – we shut the place down and 5 1/2 months later… The Grind Shop!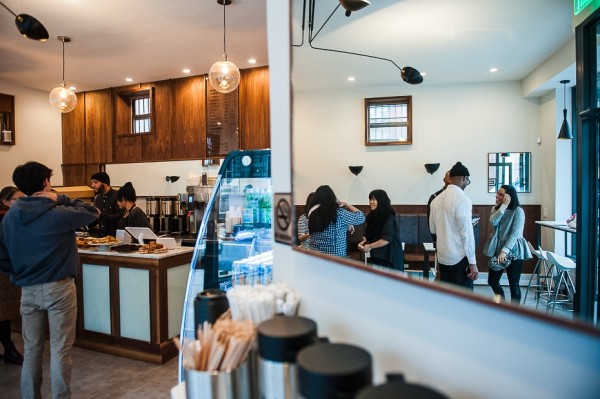 MC: I saw a void in the market for this neighborhood, it needed a place like this.  A cool place for people to hang out, this is a real up and coming area.
JM: That was actually my next question, why the Lafayette area?
MC: We have really good relationships with our vendors; La Colombe, Donut Plant, Balthazar, Torico's.  We felt it was a good opportunity to open up something and put those great brands in the neighborhood.  Things have been really positive, the neighbors have welcomed us with open arms, I couldn't be more pleased.  I saw an economic opportunity to eventually JUST do this.  Right now, we're still consulting, but eventually we'd love to just do this.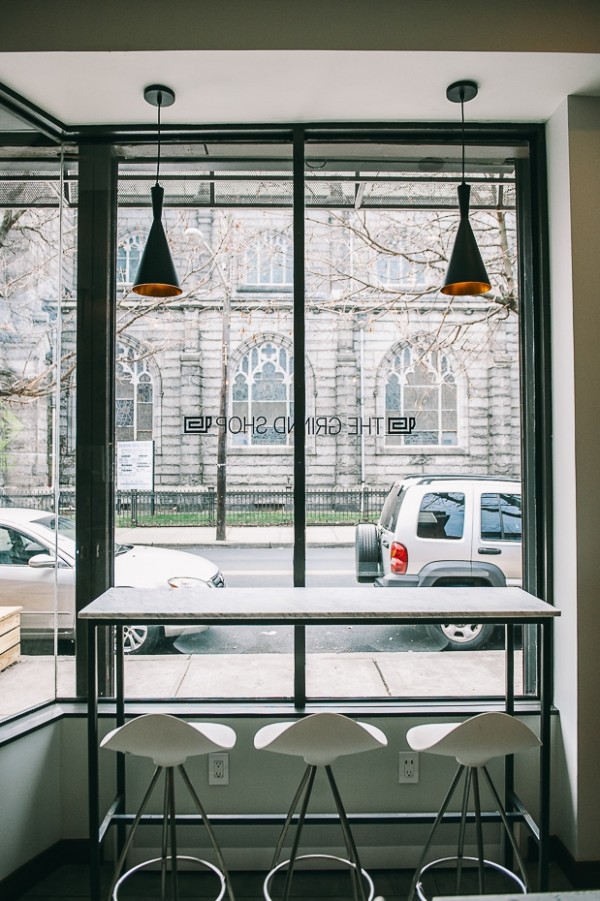 JM:  I think you picked a perfect time with all the new development coming to the neighborhood.
MC: I honestly think we would've stuck it out regardless.  We saw the potential in the neighborhood and just went for it.  Charles had really good insight and he convinced me that the positive changes would be happening sooner than I thought.  From the day we opened the door, we see new faces every single day.  It's been a blessing.
CB:  I think it's bigger than us, and here's why.  There are people that live on the same block that have never spoken to each other.  They meet in here and it's a completely different vibe, that's what it's all about.  Having a place for people to meet.
MC: We all have our strengths too.  I handle a lot of the business, Charles is an interior designer-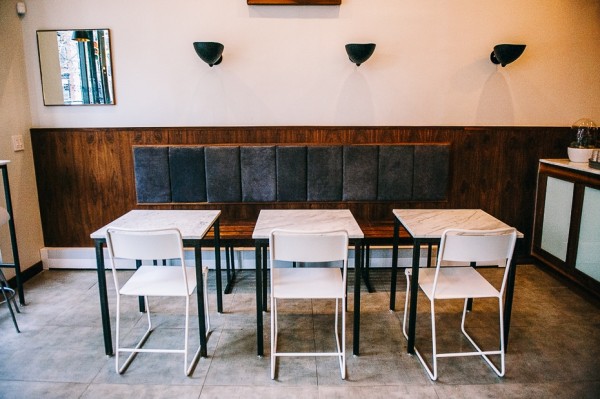 JM: YEAH THIS PLACE LOOKS AMAZING.
MC: and my wife is a trained chef.  She sources all of our food here.  A lot of people can't believe that we just opened, because we're so organized.  We hired a great staff and spent a lot of time making sure they were well-trained.
CB:  The neighborhood deserved a great space.  A lot of people could've opened with just a great design, or a great concept, but we wanted to make sure we were doing just a few things – but executing them really well.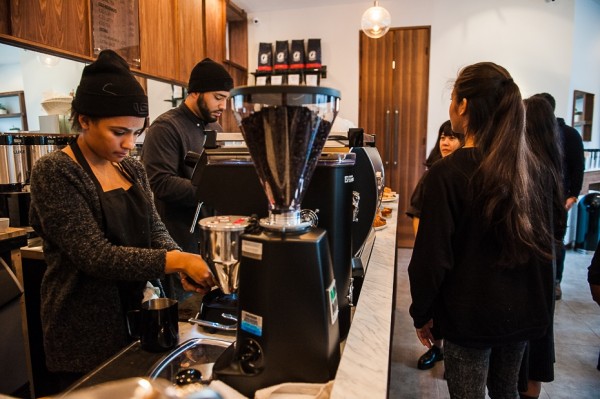 JM: Where do you guys hang when you're not at the shop?
MC:  I'd also have to say Hamilton Park, we love that park.
SC :  Porta, they have really good, consistent pizza.
JM:  Lastly, how did you guys manage to get a celeb like Miss Info to Jersey City, let alone Bergen-Lafayette?  I saw her post about you guys on instagram and I was floored!
SC:  She's my best friend not to mention a fellow coffee aficionado. ;)
JM: Thanks so much for your time.  Y'all won't be able to get rid of me!
The Grind Shop Coffee
360 Communipaw Ave.
7am-7pm