Can't get enough of Tiger King on Netflix? Tony Boloney's in Hoboken is now serving up their Tiger King-inspired pie – the DOUGH EXOTIC.
Dough Exotic features prosciutto, vodka sauce, mozzarella, and balsamic honey on a thick 18″ square pie. It's all designed to look like a tiger pattern, and they've even turned the pie into his famous mug shot!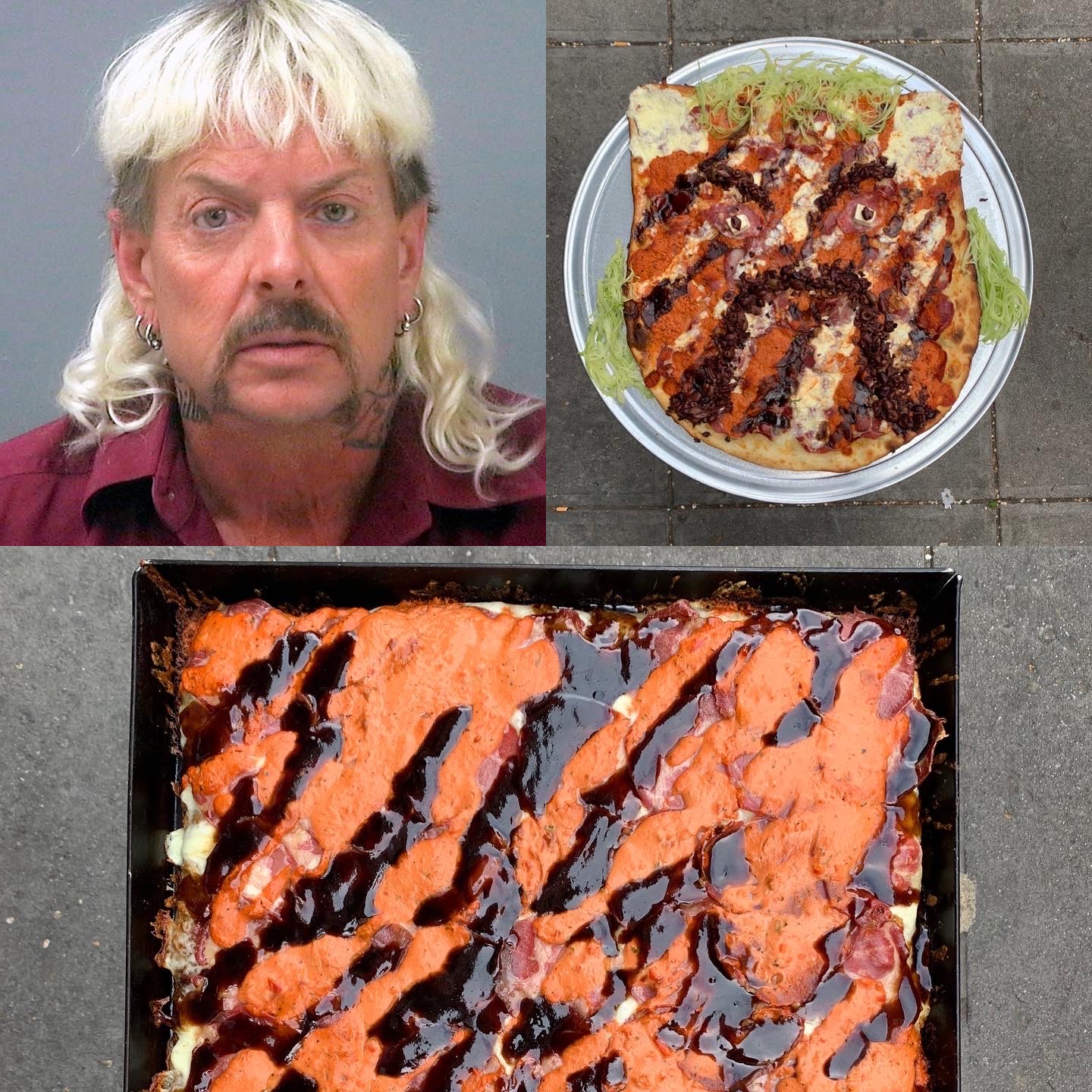 This specialty pie costs $40. Order directly off their website to get this for delivery, PLUS they'll take an extra 10% off automatically when you order directly from them.
You can also continue to support Tony Boloney's through attending virtual cooking workshops as well as purchasing their cooking kits for you and the family. Find more information and order dinner at tonyboloneys.com.