During the pandemic, I started exploring a few towns around me and Montclair quickly became one of my favorites. It started with going to Montclair Bread Company for doughnuts, and during my many trips there I found a few other great places to go in town. Here are the places I like to go when I do day trips to Montclair!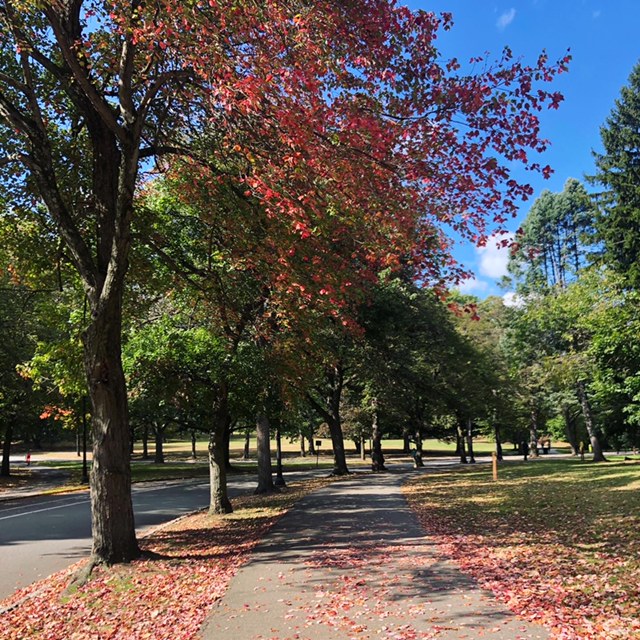 Brookdale Park
Brookdale Park is one of my favorite places to go on a nice day. The park includes 1 and 1.5 mile loops with easy walking trails, workout equipment along the walkway, large grassy areas for picnics or sunbathing, tennis courts, soccer fields, a playground, a standard 400m track, a summer rose garden and a dog park with areas for small and large dogs. It's a great place to spend a summer day, but it's my favorite in the fall when you're surrounded by the foliage. The best part – there is plenty of free parking all around the park.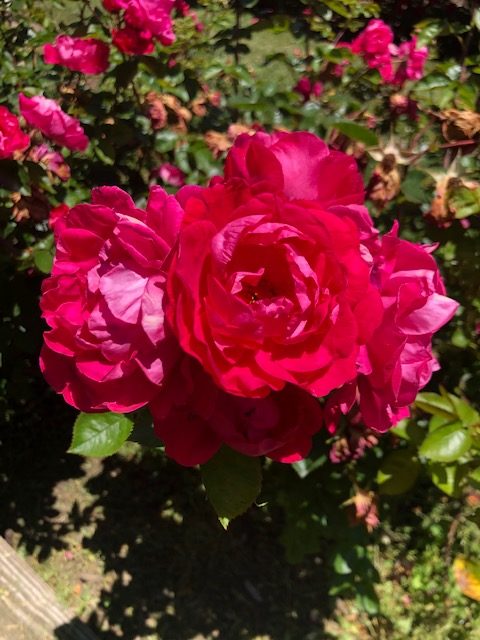 Montclair Farmers Market
Walnut St. Station
86 Walnut St, Montclair
My other favorite place to go is the Montclair Farmers Market. It has all your usual produce vendors, a meat vendor called Vacchiano Farm, and a few other unique staples like Cactus Pete's Jerky, Hummus Boss, Picklelicious, and Stefan's Pure Blends which includes Polish specialties. The summer and fall are the best times to go for the most produce options, but my favorite part about this market is that it's open year-round. My must-get items when I go are the summer Jersey tomatoes, shoshito peppers, butternut squash, roasted garlic from Picklelicious, cucumber salsa from Hummus Boss, and the potato salad and sweet cheese pierogies from Stefan's.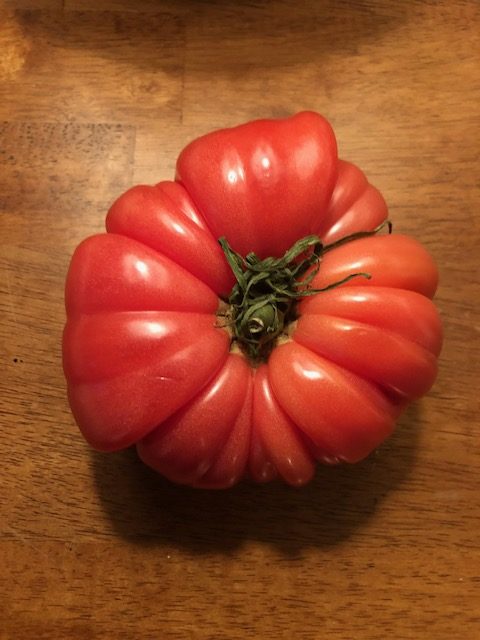 Hot Bagels Abroad
150 Valley Rd A, Montclair
One of the best bagel shops in Northern New Jersey, for sure. If you're like me and from New Jersey, I hope you also love the giant shmear you expect on your bagel. This place does it right, they load it up and their bagels are perfectly soft and fresh. I also highly recommend their chicken salad.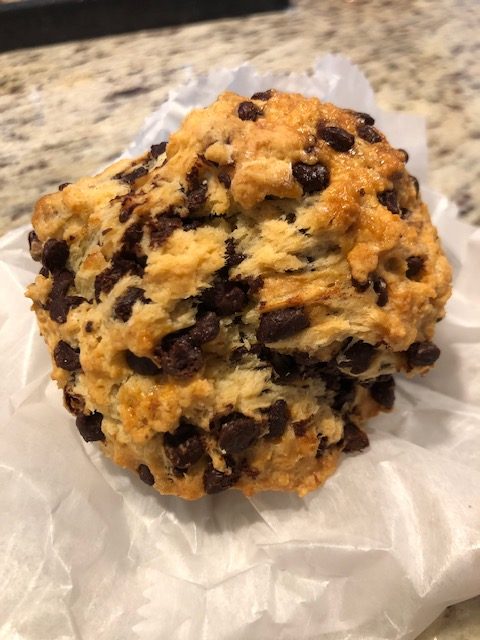 The Pie Store
100 Watchung Ave, Montclair
This is a funky find. The Pie Store is an English bake shop with lots of interesting options, sweet and savory. They have tons of British style pies, large fruit pies, and other specialties. I got a strawberry scone and a chocolate chip scone – both were out of this world! I also tried their blue cheese, sweet potato giant and onion pasty – it was so good, a large one is good for 3-4 people. Also the Shepherd's pie was one of the best I've ever tasted. If you're a foodie who's looking for something a little different, this place is it.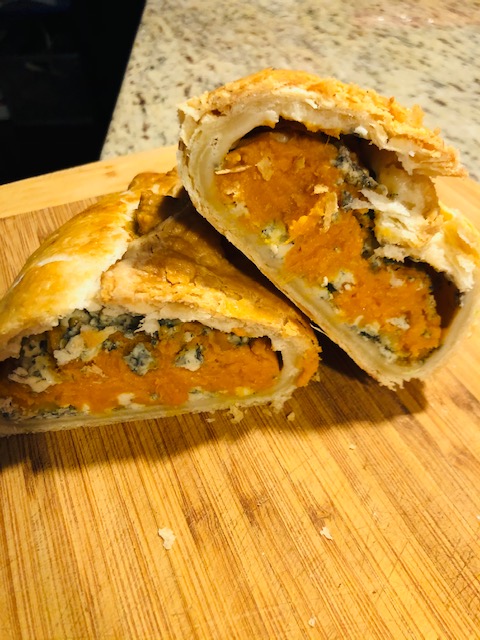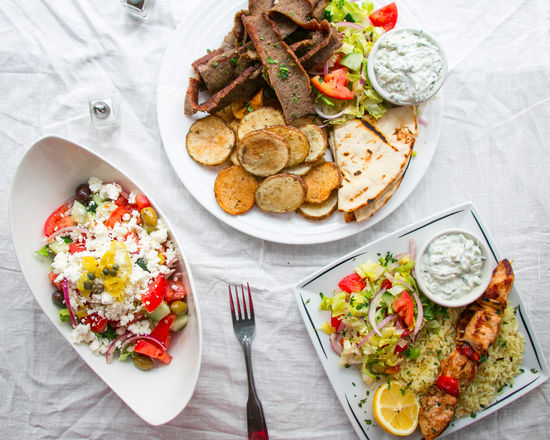 Greek Taverna
292 Bloomfield Ave, Montclair
I happen to live near the 2nd location of this restaurant in Edgewater; if the Montclair location is the same thing, I bet it's equally as amazing. This is some of the best Greek food I've had in the area. Everything is so fresh and they have unique Greek specialties on the menu as well, including Skordalia (garlic potato dip) and my fave Halloumi on the Grill. I love the meat dishes I've tried such as the chicken souvlaki and the gyro platter. This is a great place to get take out for lunch, dinner, or when you just feel like snacking on some great appetizers.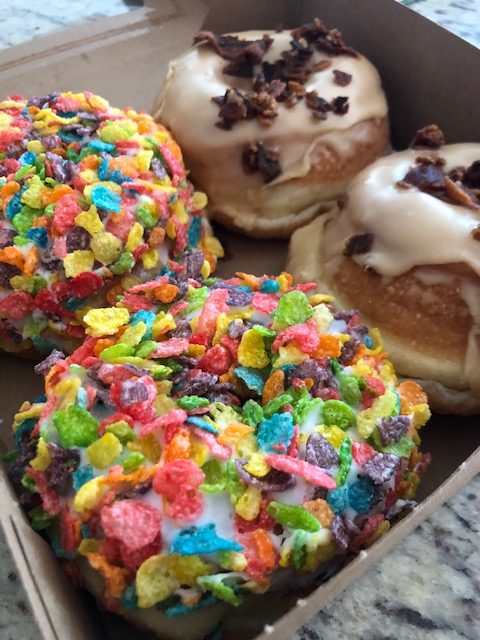 Montclair Bread Company
Montclair Bread Company is well known for their amazing breads, but the fan favorite is definitely the brioche doughnuts. The Nutella doughnut is filled to the max, the Apple Crunch is crispy sweet perfection, and the Chocolate Frosted is the most simple yet amazing nostalgic treat. There are the usual suspects on the menu most of the time such as Glazed, Apple Cider, Chocolate Frosted, Strawberry Frosted, Nutella, and Maple Bacon. The seasonal doughnuts are also excellent and they're constantly updating the options every month. A few of my favorite seasonal options included the Cookie Butter doughnut and the Trick or Treat doughnut, which consisted of chocolate frosting topped with a TON of candy. Needless to say, I love this place. Also try their Rosemary Sourdough or Challah bread, you won't regret it. You can order in person or you can download their app and pre-order. I highly recommend this to get the doughnuts you want!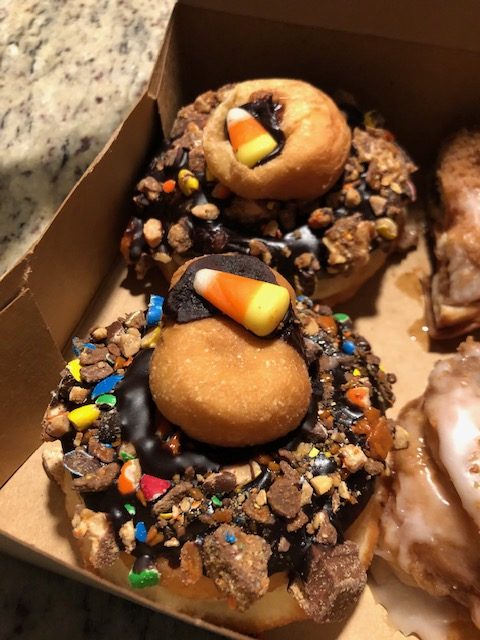 ---
A few honorable mentions from friends of mine include:
Applegate Farm – for some really great homemade ice cream
Cuban Pete's – everyone raves about Cuban Pete's! The food is supposed to be amazing classic Cuban dishes, and the must-try is the sangria – don't forget to BYO.
Ani Ramen – if you follow Lynn, you know about Ani Ramen. Everything on the menu at Ani Ramen is amazing. Try the Chicken Karaage, No.1 Shoyu with an umami bomb, and the Lychee-tini.
Mikki and Al's Noshery – I've also been told I need to try this spot for an amazing pastrami sandwich. I haven't made it there yet but it's on the list, and their Instagram makes me drool.
Ruthies BBQ – Ruthie's is right down the street from Montclair Bread Co, and they're a neighborhood favorite. They use all local ingredients, including produce from their own garden.