Try your hand at some famous recipes, trending foods, and other treats at home this weekend.
Food
Chrissy Teigen's Banana Bread
Chrissy Teigen's banana bread became super popular on Twitter a few years ago when she was on the hunt for some brown bananas. Now, it's a popular recipe that everyone seems to love. Try your hand at her banana bread recipe, available online and in her cookbook Cravings: Hungry for More. 
Ingredients include: ripe banans, eggs, oil, all purpose flour, sugar, vanilla instant pudding mix, baking soda, kosher salt, dark chocolate.
Churro Bites
https://www.instagram.com/p/B-m4BtfDpEL/
Disney Parks have released recipes for some of their world-famous food items, including a bite-sized recipe for their tasty Disney churros. It's the perfect sweet snack for a movie night or a treat after a tasty dinner. You can find the recipe on their blog.
Ingredients include: water, butter, salt, cinnamon, all purpose flour, eggs, oil, sugar
Cheesecake Factory's Korean Fried Cauliflower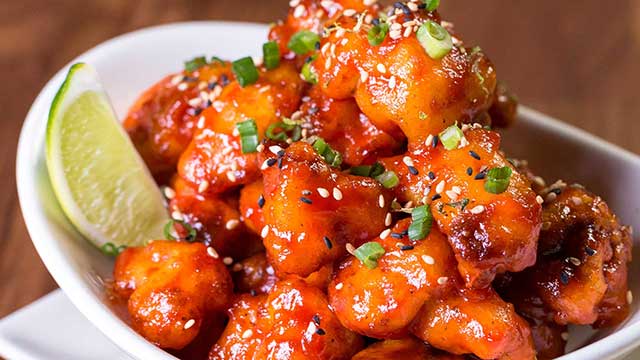 If you're missing the taste of same Cheesecake Factory favorites, try making their Korean Fried Cauliflower! Cheesecake Factory has released recipes for a few of their menu items for valued guests to make at home. You can find the recipe on their site.
Ingredients include: cauliflower florets, rice flour, baking powder, coarse salt, black pepper, rice flour batter, Korean Chile sauce, green onions, lime zest, sesame seeds, lime, ranch dressing
Drink
Dalgona Coffee
If you still haven't tried the whipped coffee trend that's been growing in popularity on the Internet lately, try it out! It's super simple and cute twist to your regular morning coffee. Find the short recipe online.
Ingredients include: instant coffee, sugar, water, milk, ice
Ina Garten's Cosmopolitan
In need of a drink? Ina Garten has this great cosmo recipe on her Barefoot Contessa site that she posted if you want a HEFTY drink for one, or 6 regular-sized martinis for your and anyone else you're with during this lockdown.
Ingredients include: vodka, triple sec or Cointreau, cranberry juice cocktail, lime juice
Strawberry Mint Sangria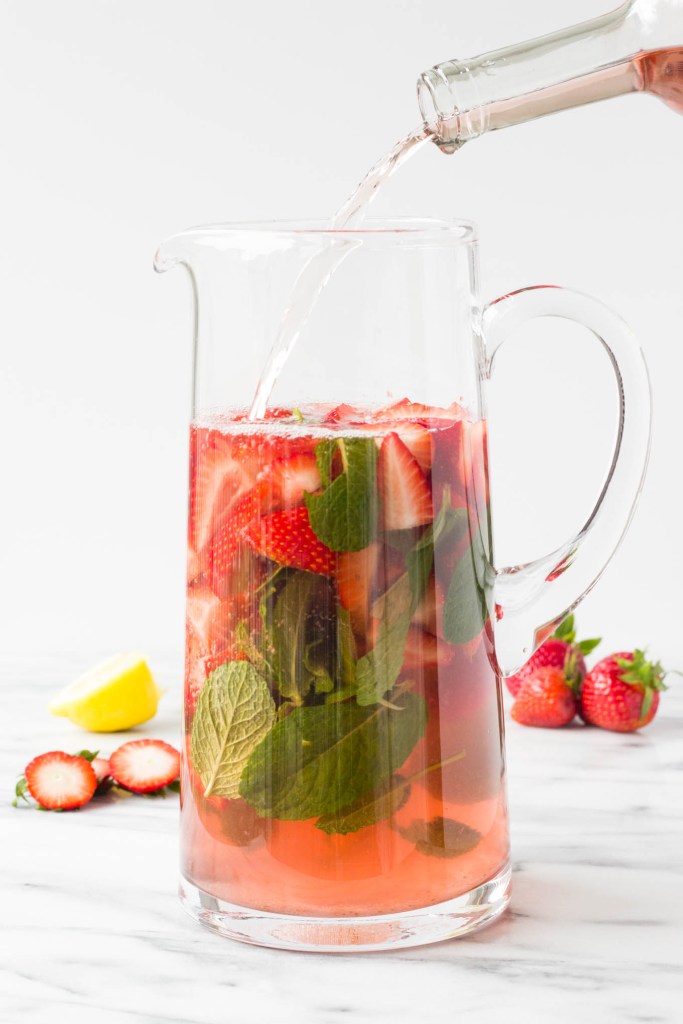 Bring springtime to your home with a strawberry mint sangria! It's super quick to make and refreshing. You can find the recipe on Fork in the Kitchen's site.
Ingredients include: strawberries, mint, sugar, lemon, rosé, club soda