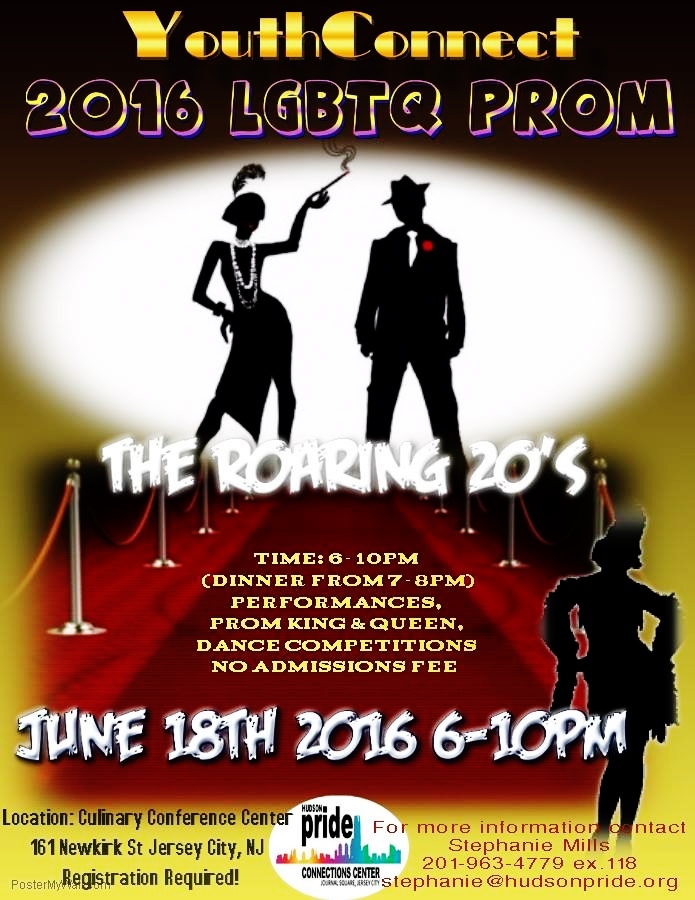 June marks the arrival of prom season, and the LGBTQ youth of Jersey City was not overlooked thanks to YouthConnect (YC) of the Hudson Pride Connections Center (HPCC). On June 18th, the Hudson County Community College (HCCC) Culinary Conference Center up in Journal Square was transported back to a Great Gatsby-esque time when flappers and dapper gentlemen reigned supreme. Yes, the 10th annual YC Prom was a roaring good time!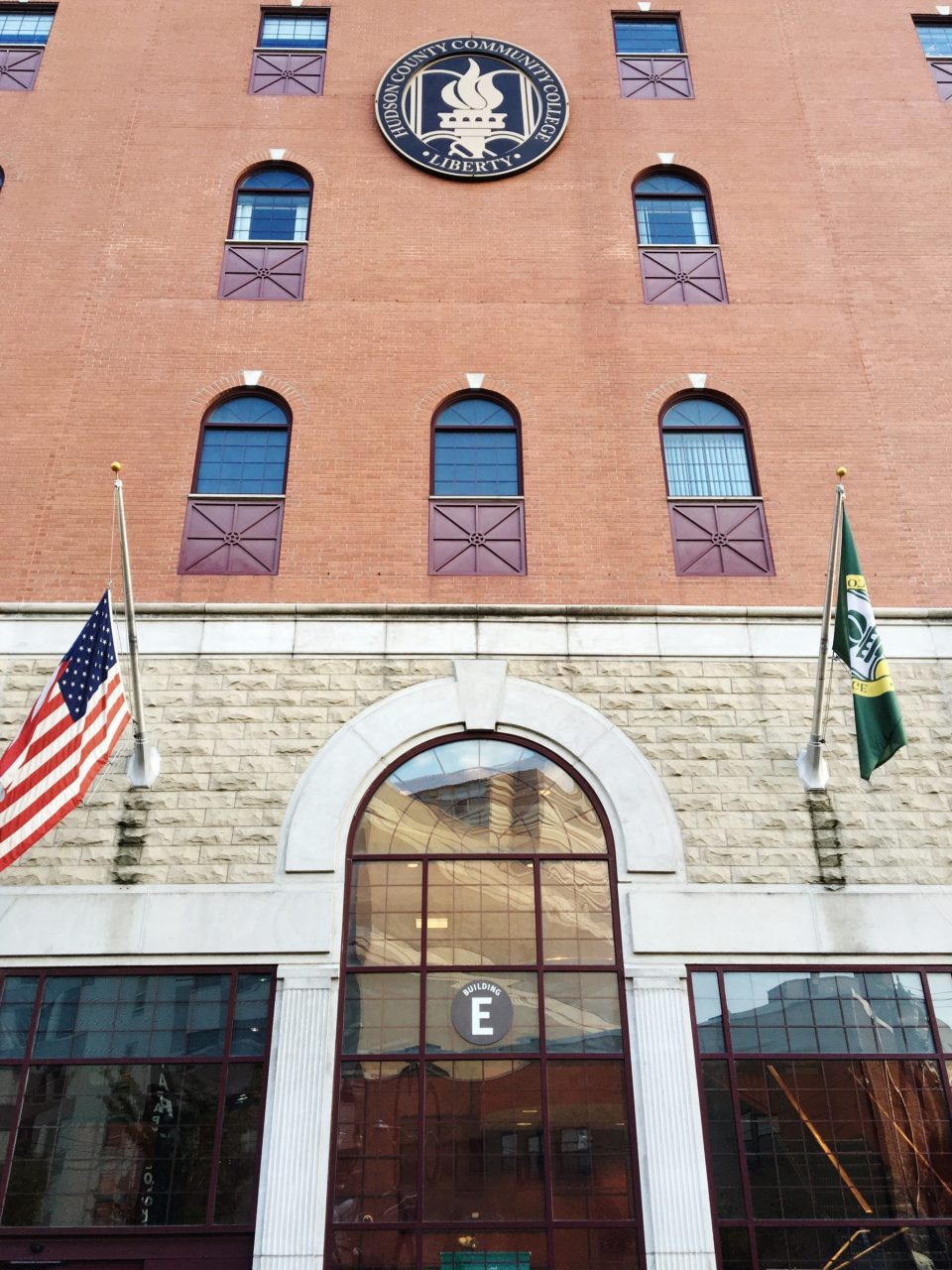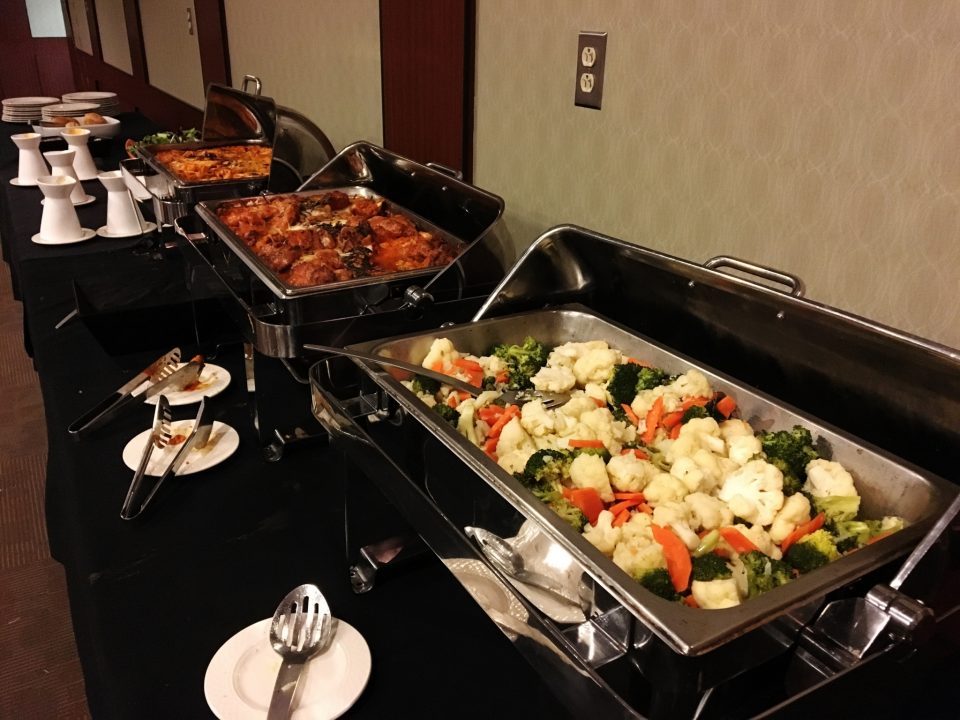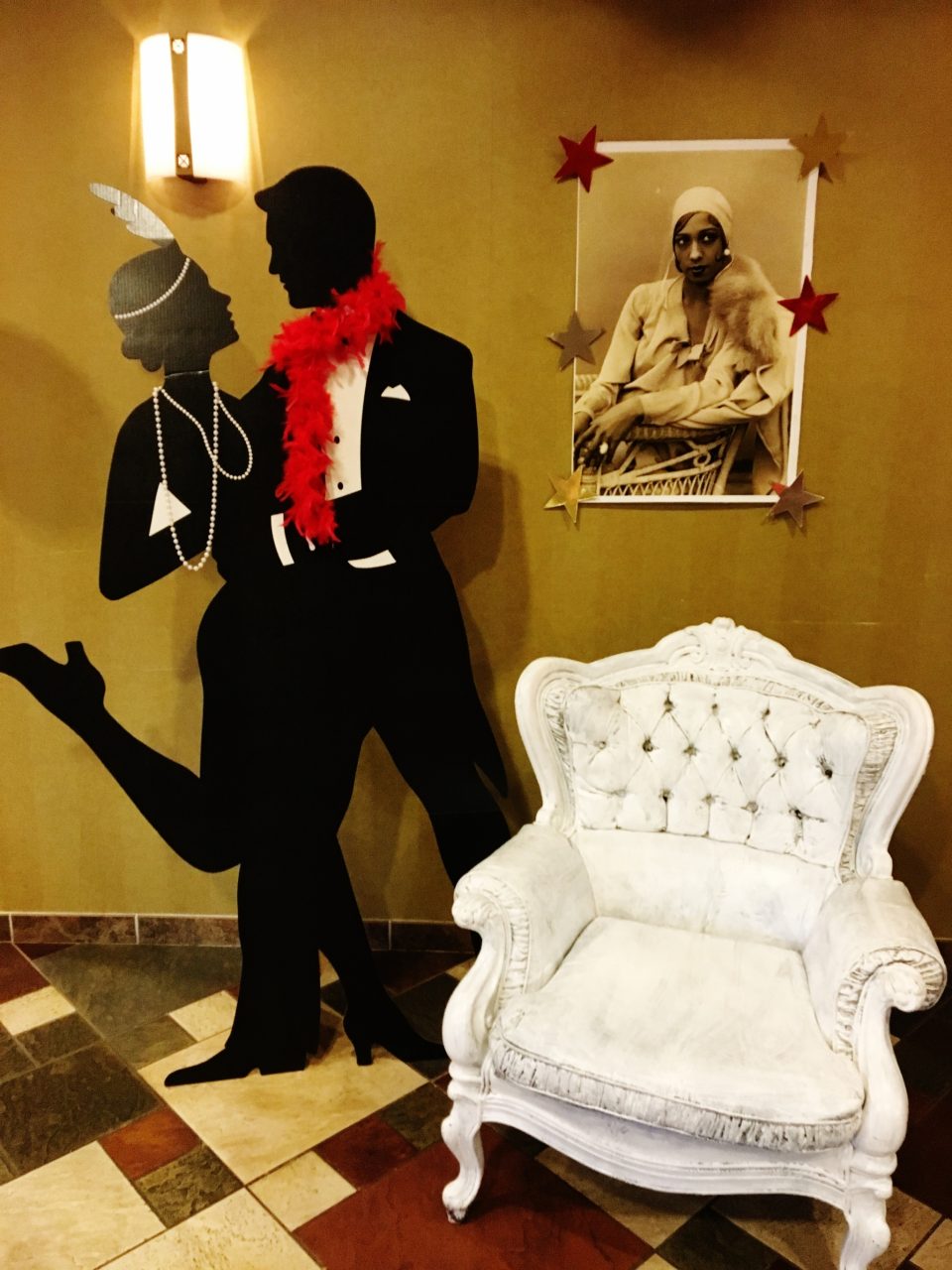 The organizers pulled out all the stops to make the evening extra memorable. Geared towards the 15 to 22 year-old set, attendees of this free event dined on the buffet-style catered food, grabbed drinks at the non-alcoholic bar (sorry, lushes), posed for pics in the photo booth or for the professional photographer on hand, danced the night away with the help of the DJ and were entertained by the highly enjoyable lip sync performances of the incredibly fabulous Imperial Court of New York.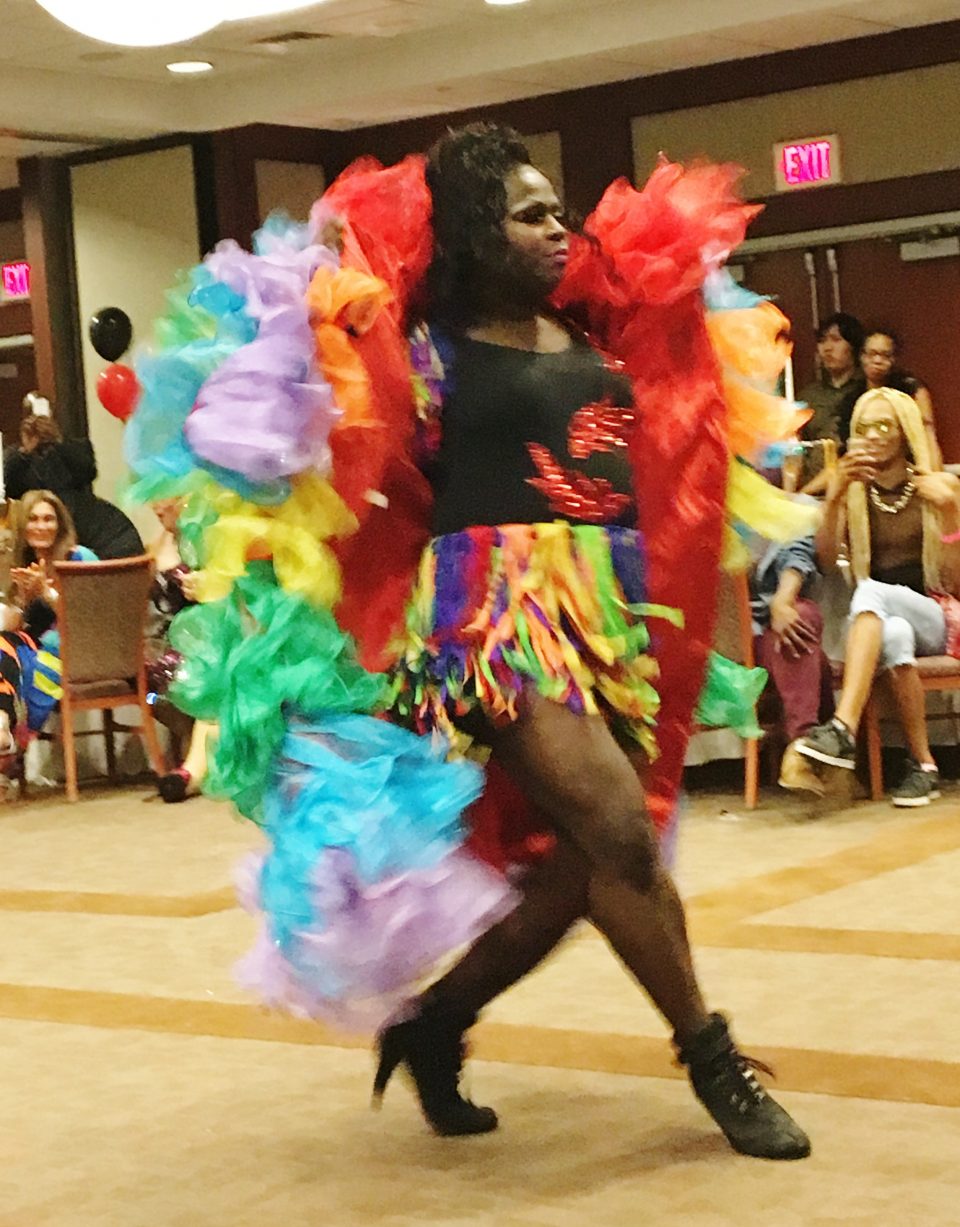 Imperial Court of NY Viscountess, Tatyana Mone't Avent Garde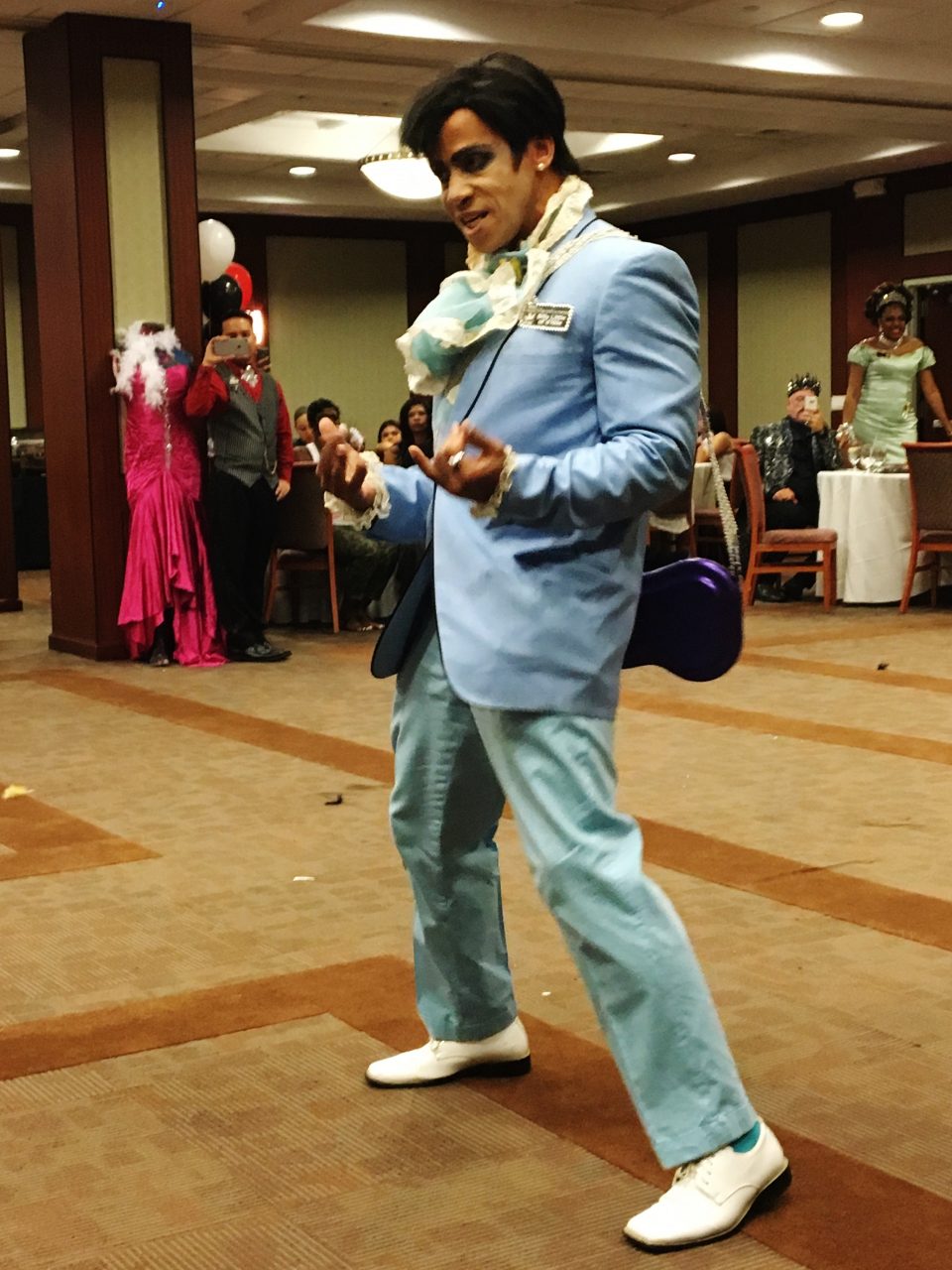 Imperial Court of NY Marchioness, Billy Little of d'Nile
This contributor was personally moved by Sugar B. Real's performance of Andra Day's Rise Up, which was followed by a glow-stick-lit moment of silence for the fallen of Orlando.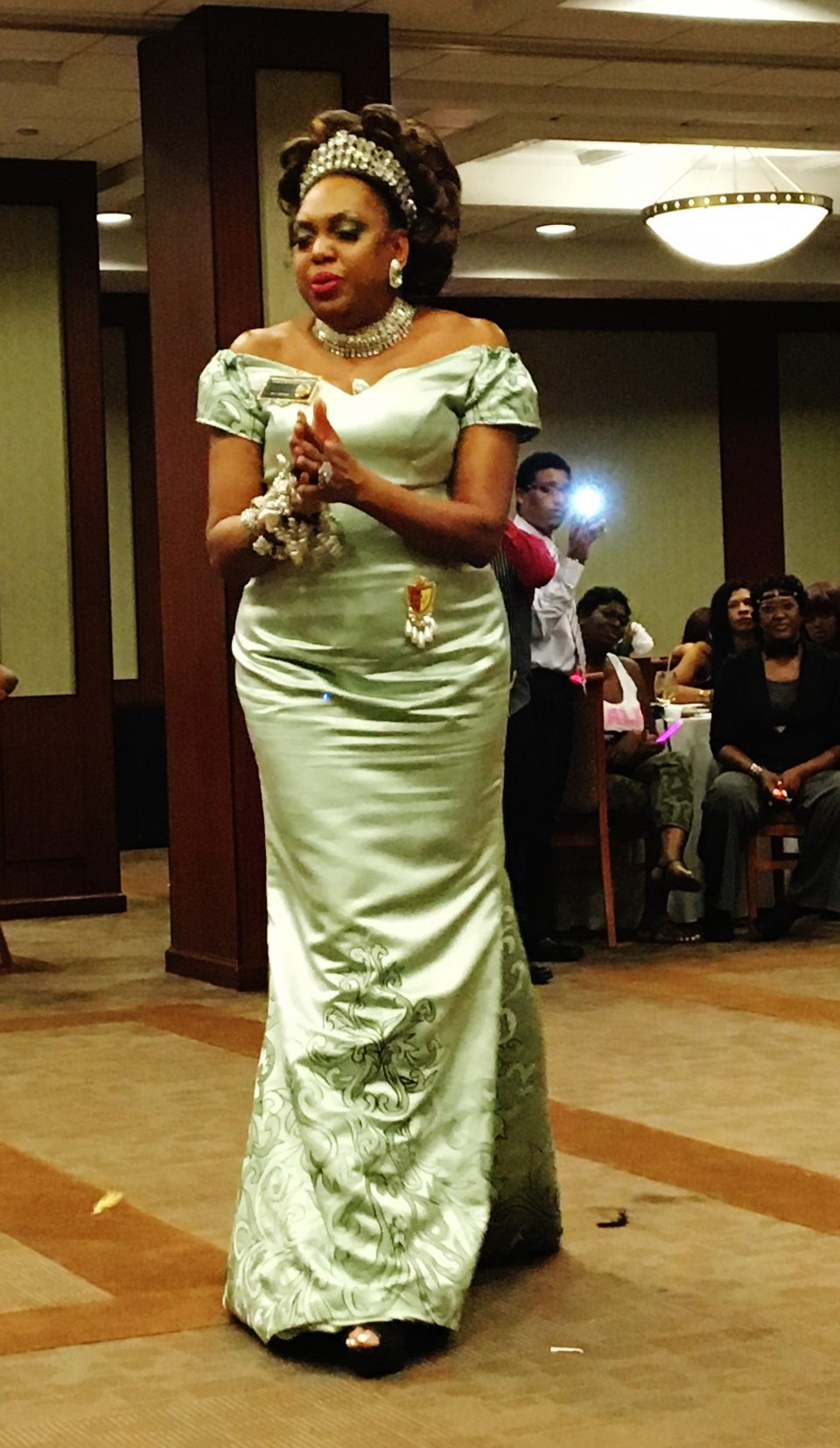 Imperial Court of NY Empress, Sugar B. Real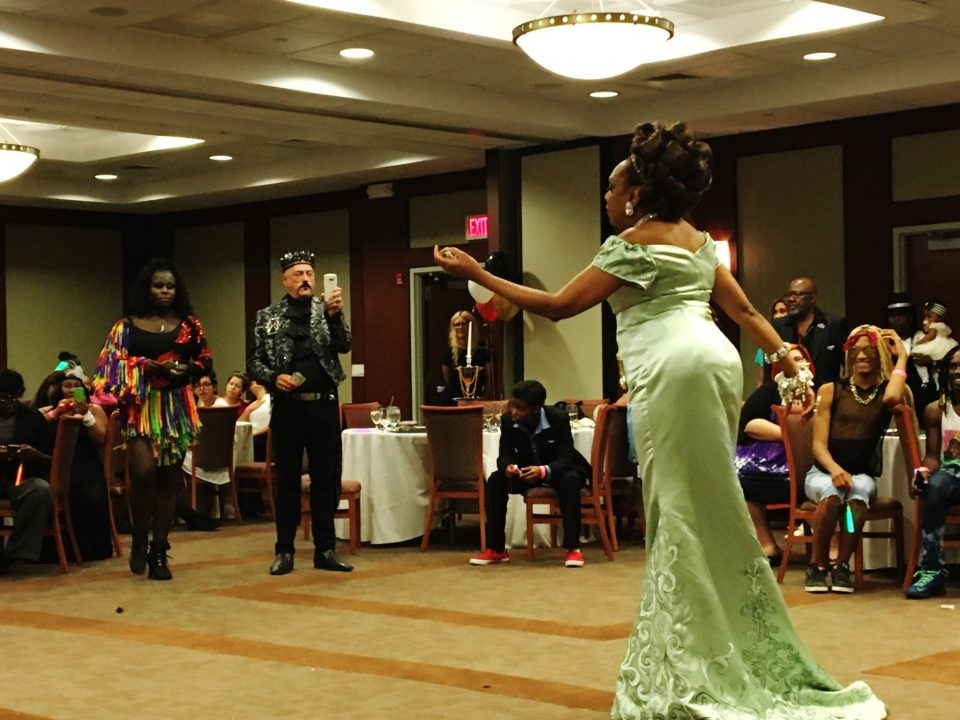 And no prom is complete without a king & queen ballot. Candidates vying for the coveted crowns made their best attempts at persuading our votes. While some were eloquent with their speeches, one particular Prom King candidate was more direct in his approach by exposing his chiseled abs. Hey, whatever gets you those votes. I surely wasn't mad about it.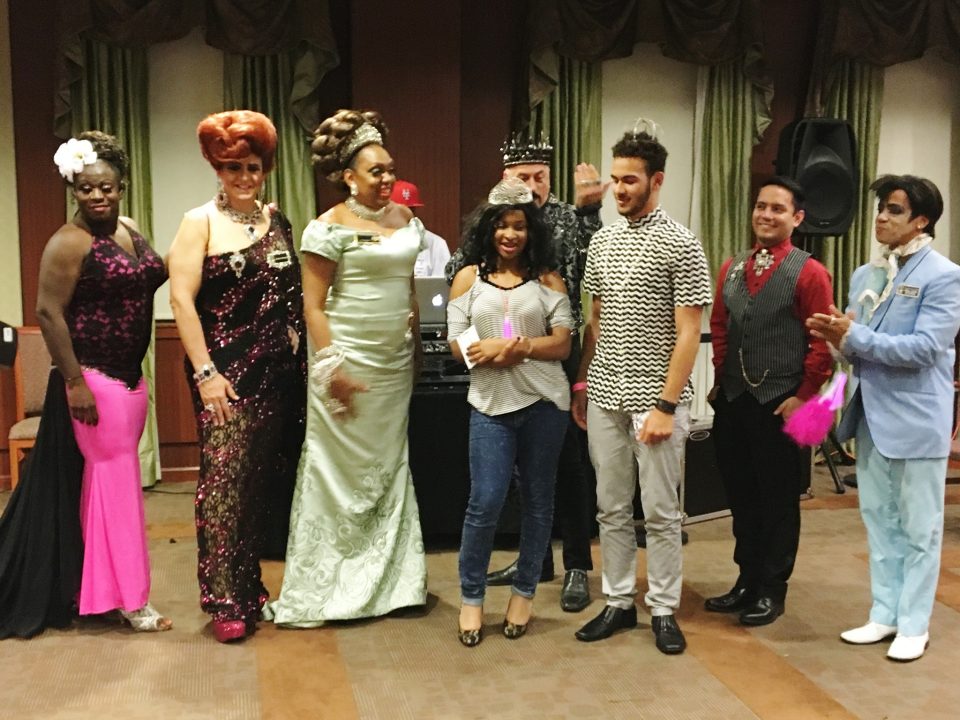 Dr. Tyree Oredein, Training and Education Specialist at HPCC, has been involved with the prom since its conception ten years ago. During her thank you speech at the end of the event, she commented that the prom was created as a "safe place" for the LGBTQ community "to have fun and to love whoever they want to love." It couldn't have been said any better. HPCC's motives are very simple and very genuine. And speaking of safe, a special thank you to JCPD's finest for making us feel that way all night long.
Feel like you missed out on a great night of fun? Don't worry! This is an annual event, so look for YouthConnect's Prom next June!
Both Stephanie Mills, HPCC Client Service Manager, and Elizabeth Schedl, HPCC Deputy Director, helped answer the burning questions I had for this event: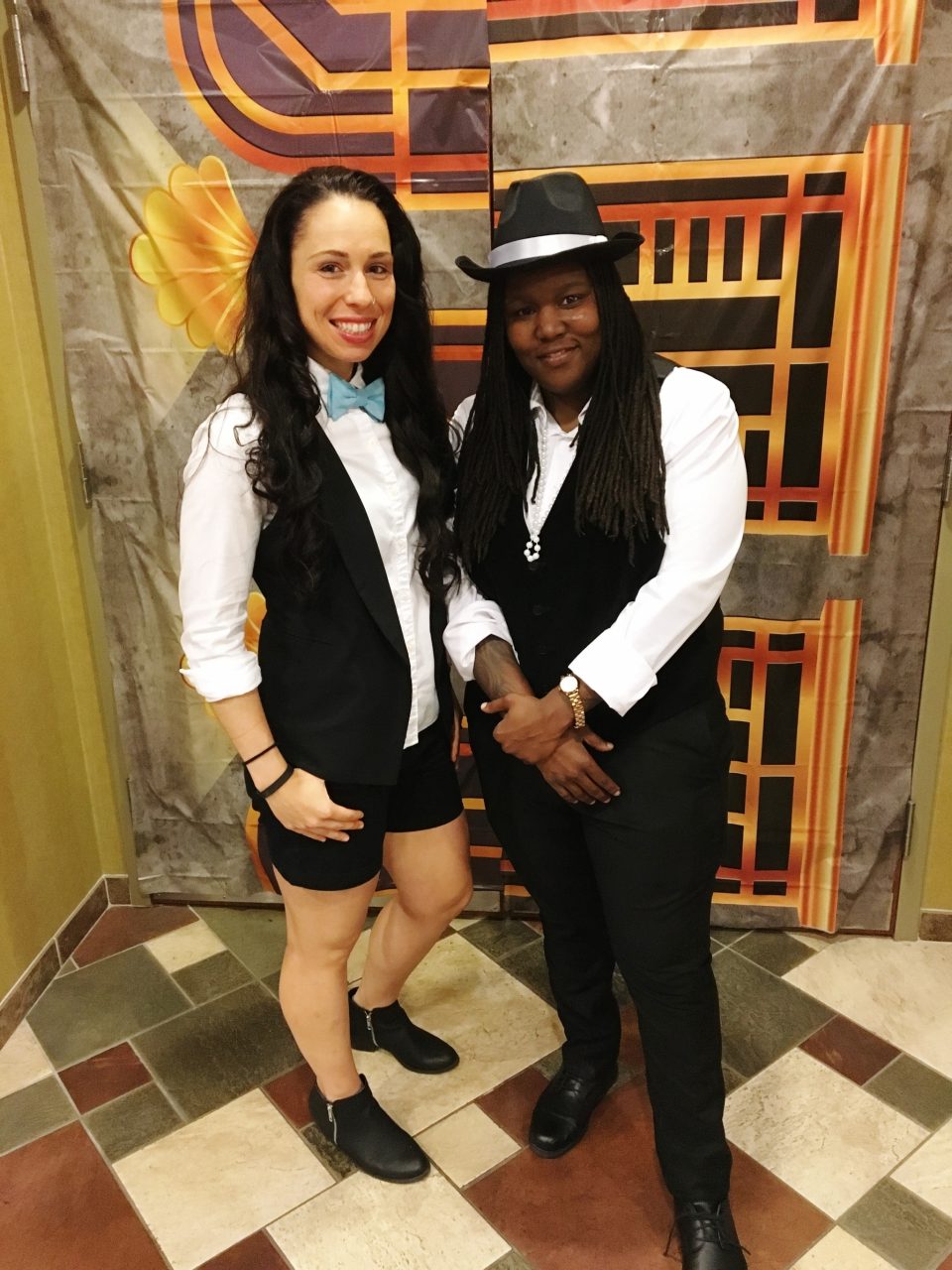 Elizabeth Schedl & Stephanie Mills
What is YouthConnect?
Stephanie: YouthConnect is a Lesbian, Gay, Bisexual, Transgender, Questioning, and Allies (LGBTQA) youth enrichment program at HPCC that seeks to provide LGBTQA youth ages 14-23 with a safe space to socialize and receive psycho-educational workshops aimed at promoting health and wellness by reducing harmful behaviors that may lead to HIV infection, substance abuse, and homelessness.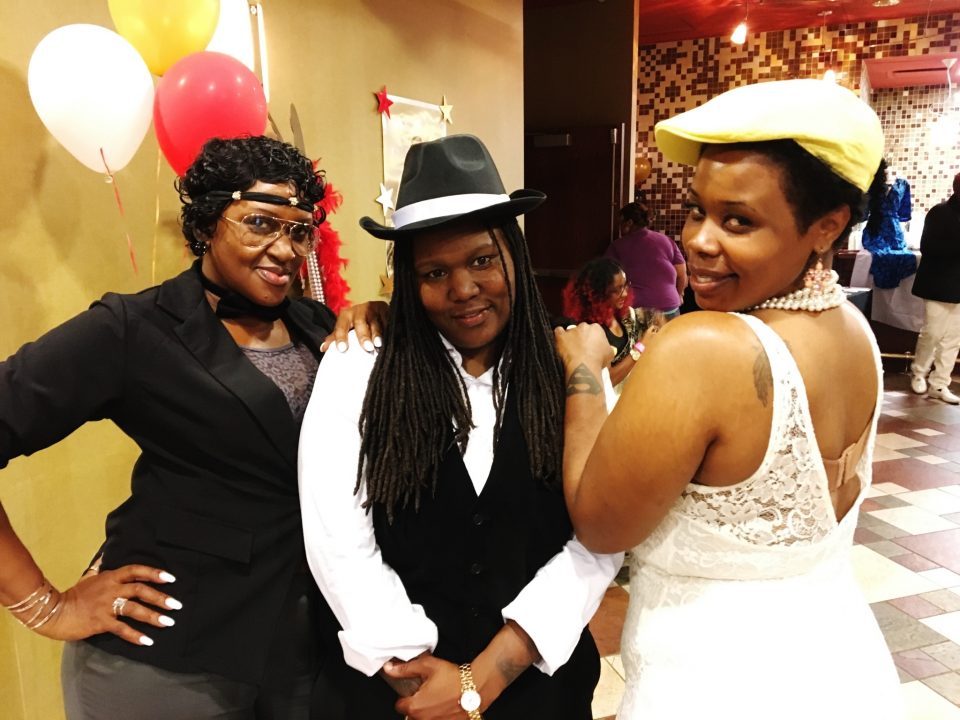 How can someone join?
Elizabeth: The LGBTQ youth and young adults can simply visit HPCC's center and complete an intake. The intake process includes a one-on-one session with the HPCC staff where they will discuss the services offered at the Center and obtain information about the individual. For example, contact information, a little bit about themselves, ways they would like to get involved with Hudson Pride, any needs they may have, and their goals. YC meets every Friday from 6:00-8:00 pm at the Center.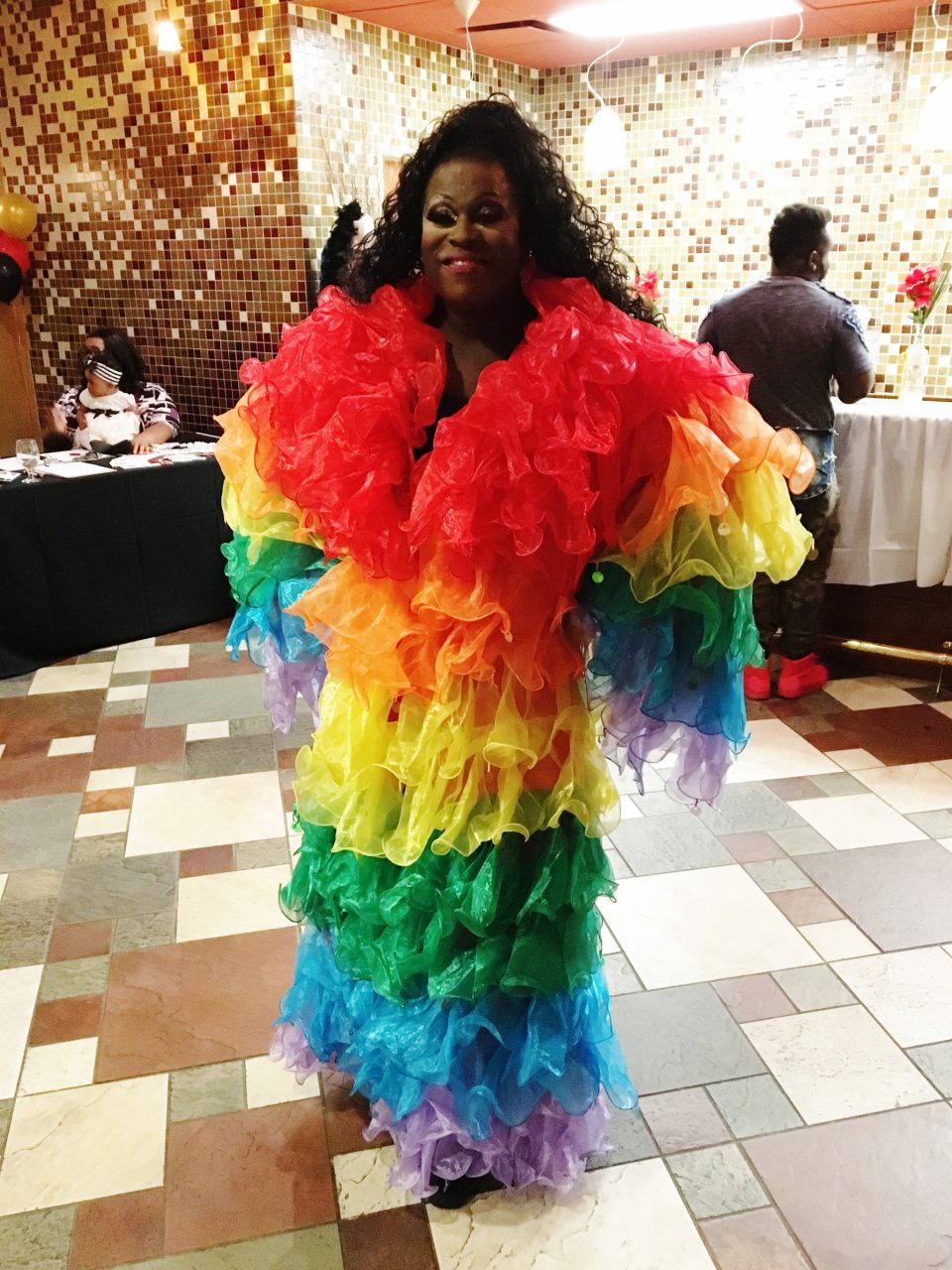 Why the Roaring 20's theme?
Stephanie: That was inspired by our YC members. They came up with five different ideas for the prom's theme and throughout the month of March, the youth submitted their votes during each of the YC group meetings and also through Facebook. The Roaring 20's won!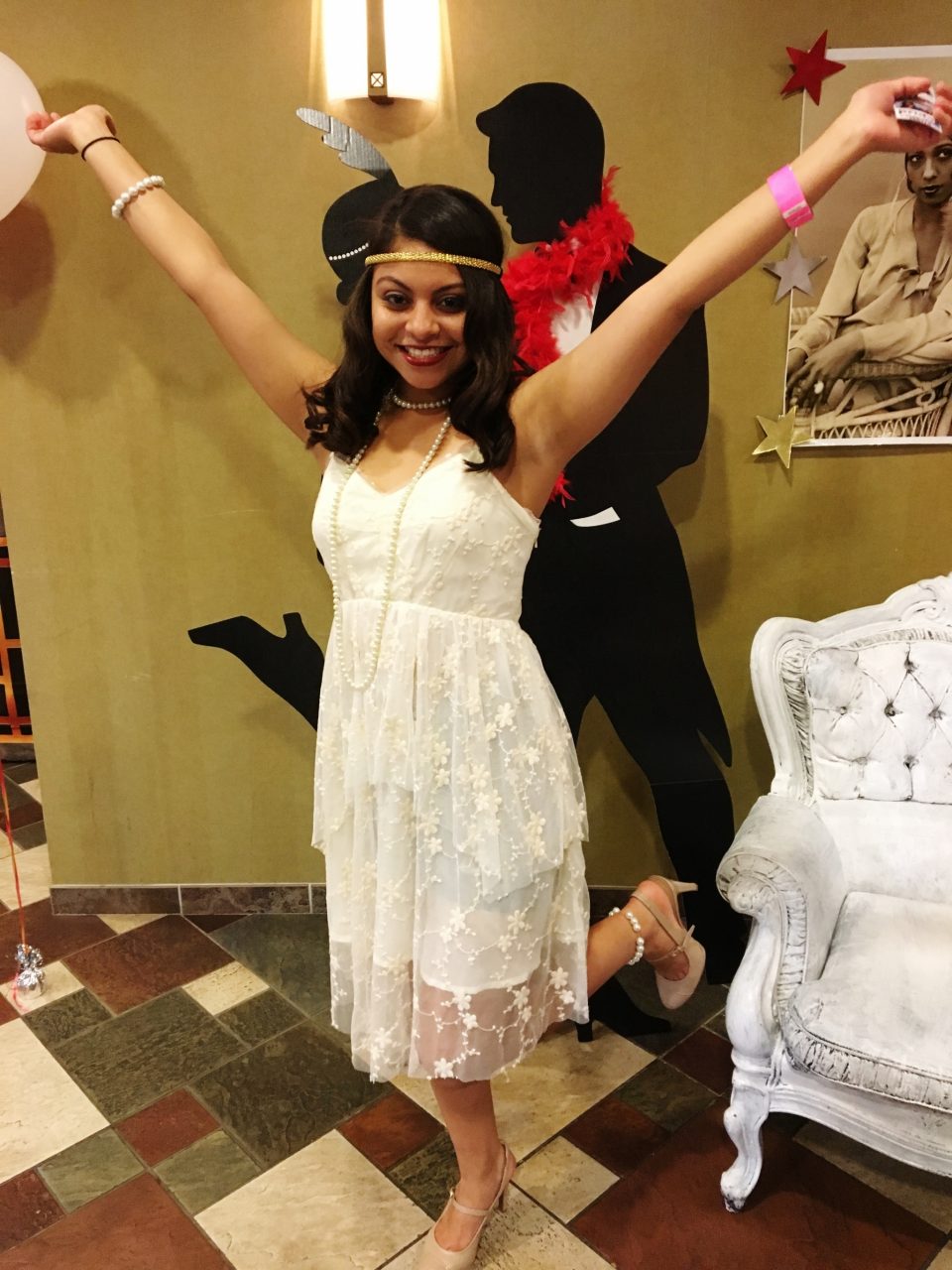 Why is the prom important for the LGBTQ youth?
Elizabeth: Many LGBTQ youth lack, or lacked, emotionally safe access to school dances due to their status as sexual minorities. Our prom is important to the LGBTQA community because it provides LGBTQ-identifying youth and young adults an opportunity to create a memorable prom night. It's an event intended to rectify the psycho-emotional gap in the lives of LGBTQ youth by providing a safe space for them to come together in the attire of their choice with the date of their choice without the fear of being judged, bullied, or harassed for who they are.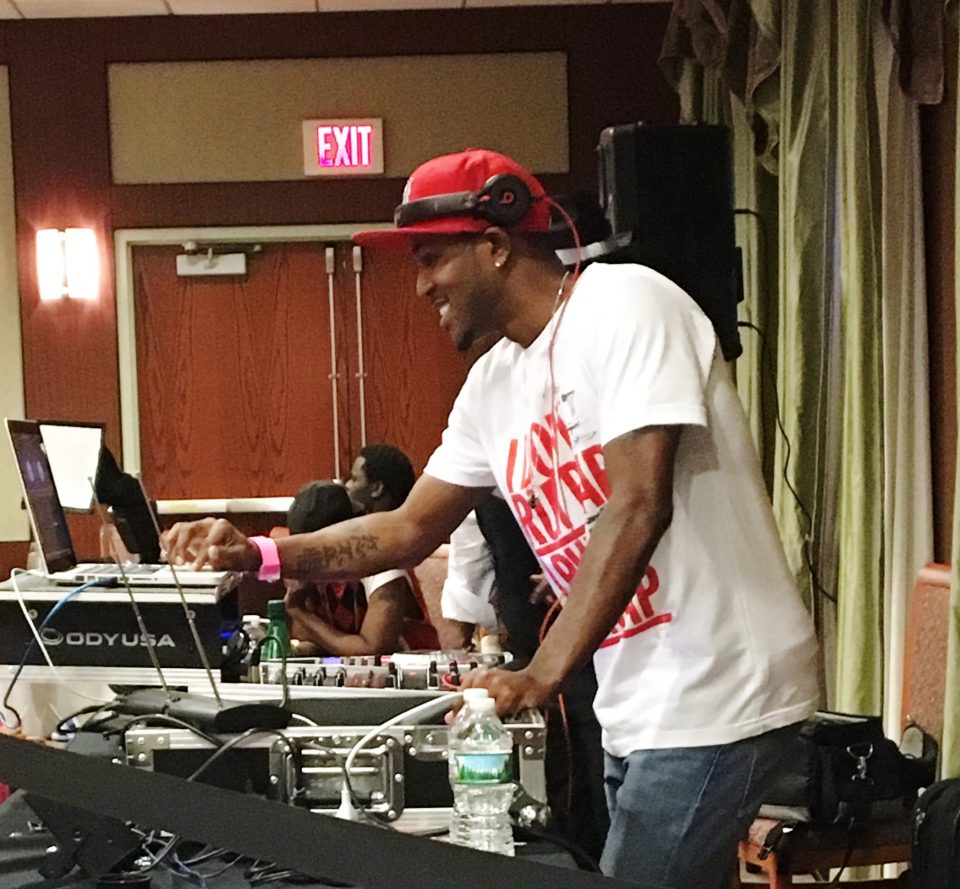 This is the second year at this very spacious venue—how did HCCC initially get involved?
Stephanie: In early 2015, Jonathan Lucas, Board Chair, Elizabeth Schedl, Deputy Director, and David Rosen, Clinical Director, met with Dr. Glen Gabert, President of HCCC, to discuss ways in which our agency and the community college could establish a working collaborative relationship, given HCCC's long-standing support of the LGBTQ community in Hudson County. One of the various projects we decided on, which would be a great fit for a first joint effort, was our annual LGBTQ Youth Prom.  Dr. Gabert suggested HCCC's Culinary Conference Center would make for a wonderful new venue and immediately linked us to the Center so we could begin the planning for our first Prom at HCCC.  It was a huge success, and afterward, HCCC committed to supporting the LGBTQ Youth Prom in 2016 as well. Our youth had an equally wonderful time at this year's event, and we very much look forward to continuing to partner with HCCC on this and hopefully many other events in the years to come!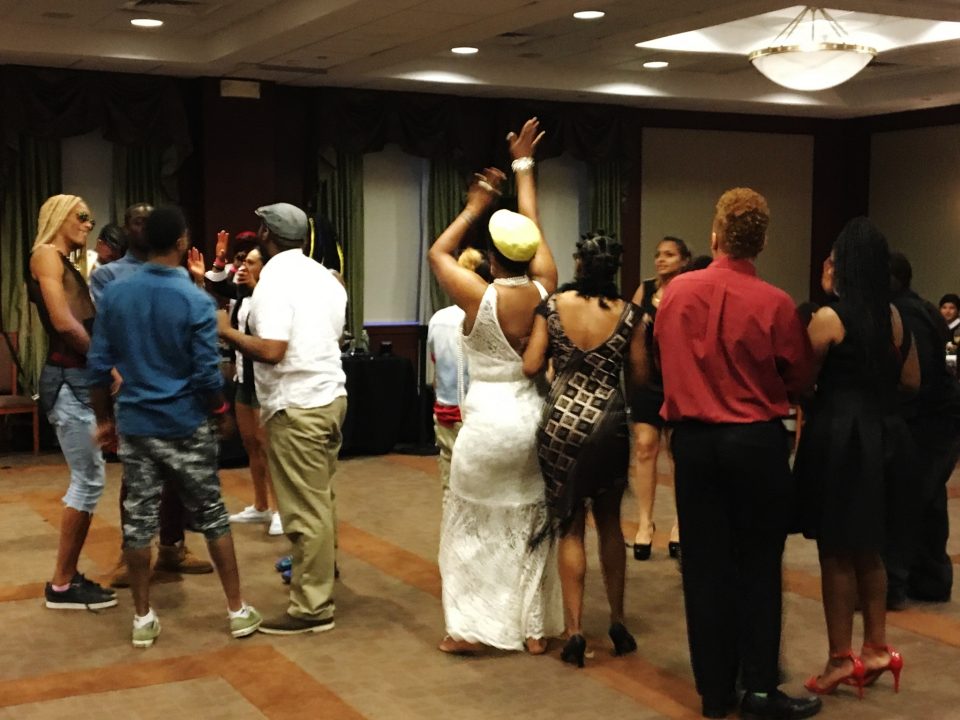 How do you pull off an event like this on such a limited budget?
Elizabeth: YouthConnect is primarily funded by grants. Unfortunately, our budget is very limited and what we can spend money on is limited as well. Events like Prom and the Vogue Ball are made possible by fundraising and our sponsors.  The Ball was sponsored by the City of Jersey City and the Drug And Alcohol Alliance. The Prom had several major sponsors. James LaRusso, a Specialist at Depository Trust Clearing Corp (DTCC), who is also a member of the Imperial Court of New York, has hosted fundraisers at DTCC on behalf of the youth program and our prom. With his help and the kind donations of the employees at DTCC, we are able to secure the funds needed to have the prom each year. In addition to him, the Imperial Court of New York has been a tremendous supporter of all of our youth events and our agency from fundraising to judging the contests, to performing, to just being a part of the event and showing up. The Imperial Court of New York is one of our greatest friends and supporters. Jimmy Benito from Radical Wellness and the staff at LUSH in Jersey City have also been extremely supportive of the Center, the youth programs, and our events. Each has donated products and goods for raffles and prizes at some of our key youth events including the prom. It is because of the support of individuals and organizations like this that we can have such great events for our youth and young adults.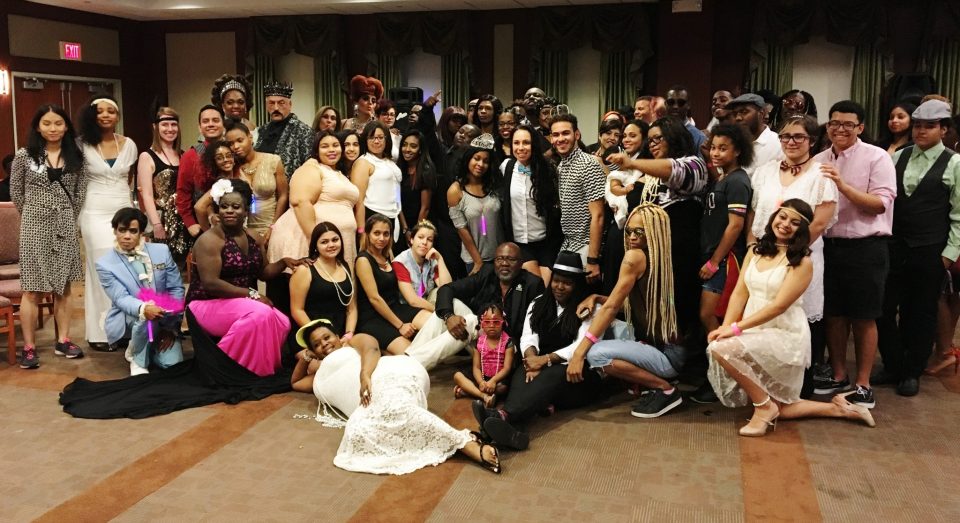 Link:
Hudson Pride Connections Center
32 Jones St
Jersey City, NJ 07306
(201) 963-4779
Check out some of the vintage gay photography which was featured at the prom: