Celebrate Jersey City's Pride Month with a series of events surrounding the JC Pride Festival on August 25th. Whether you're an ally or a member of the LGBTQIA+ community, join in on the pride celebrations. You can find the full list on jerseycitypride.com.
August 19
OSO First Anniversary & Pride Party
6PM – 11PM @ Red Lounge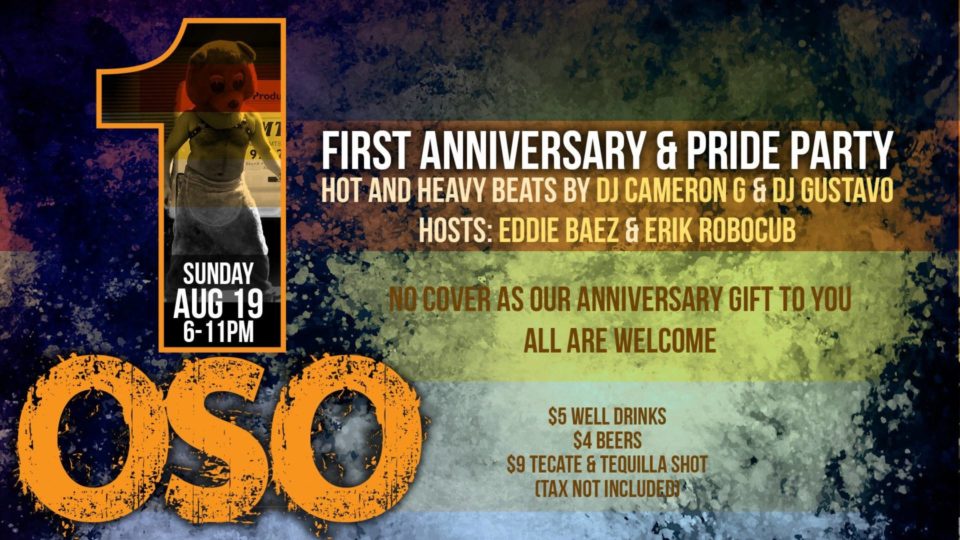 Join OSO for their first year anniversary party and a celebration for Pride! There'll be drink specials, DJs, and more.
Event Details
August 20
3rd Annual Roman Nose Pride Aperitivo
7PM – 12AM @ Roman Nose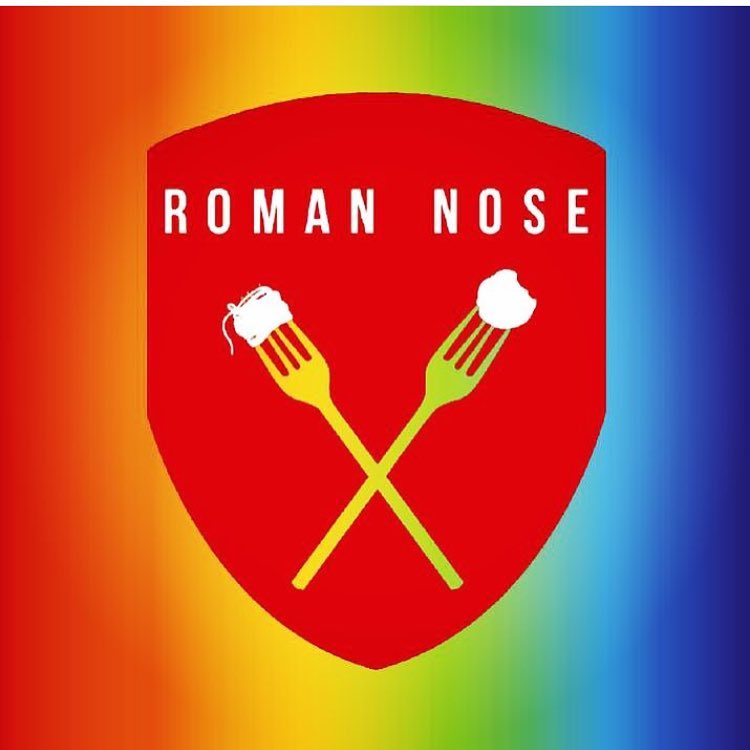 Roman Nose is opening for a cocktail social with complimentary bites till 9PM, happy hour all night, music, and no cover!
Event Details
August 21
Jungle Boogie: A JC Pride Dance Party
7PM – 10PM @ LITM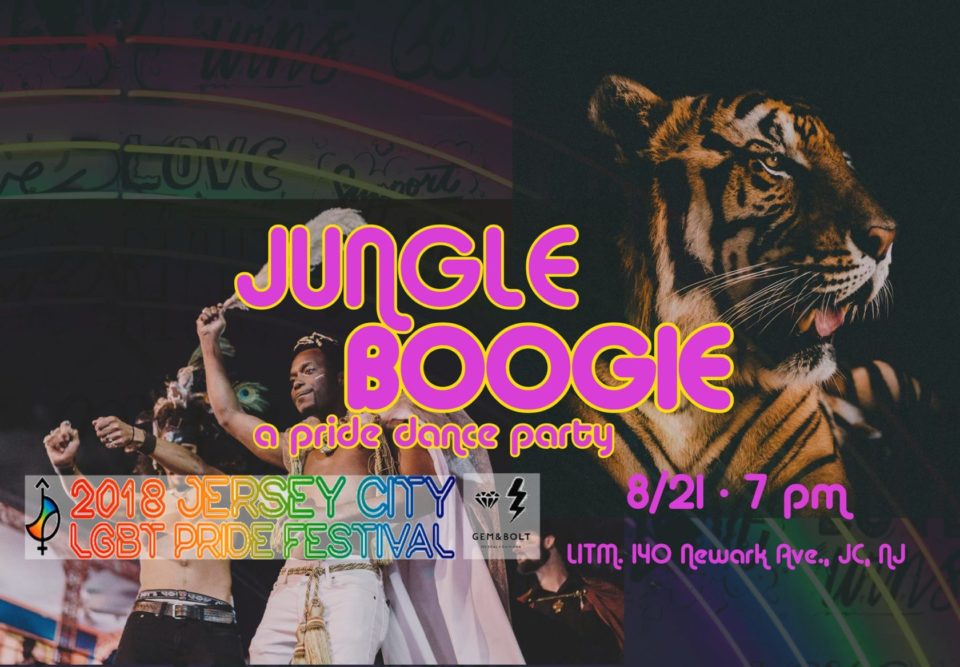 Stop by LITM for a dance party! There'll be $10 tacos, DJs, margarita and mezcal specials, Pride cocktails, and raffles!
Event Details
August 22
Jersey City Pride Flag Raising And Award Ceremony
3:30PM – 5:30PM @ City Hall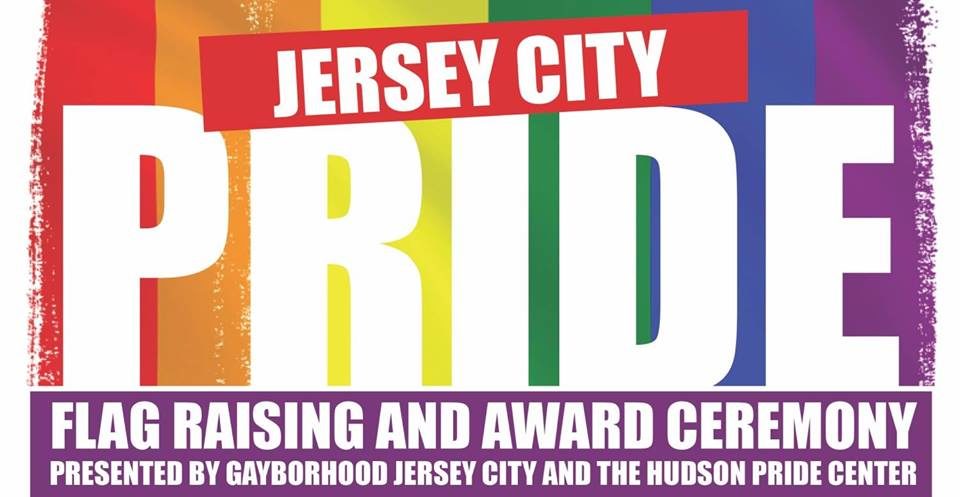 Be a part of the award ceremony at City Hall, where LGBTQ+ members will be honored, and the flag raising of both the Gay Pride and Trans Pride flags.
Event Details
Rainbow Revue with Lillian Bustle – Burlesque and Drag Show
7PM – 11PM @ FM

Celebrate with a night of drag and burlesque at FM! It's 21+ and $10 at the door.
Event Details
August 23
The David Dance
7PM – 9:30PM @ Talde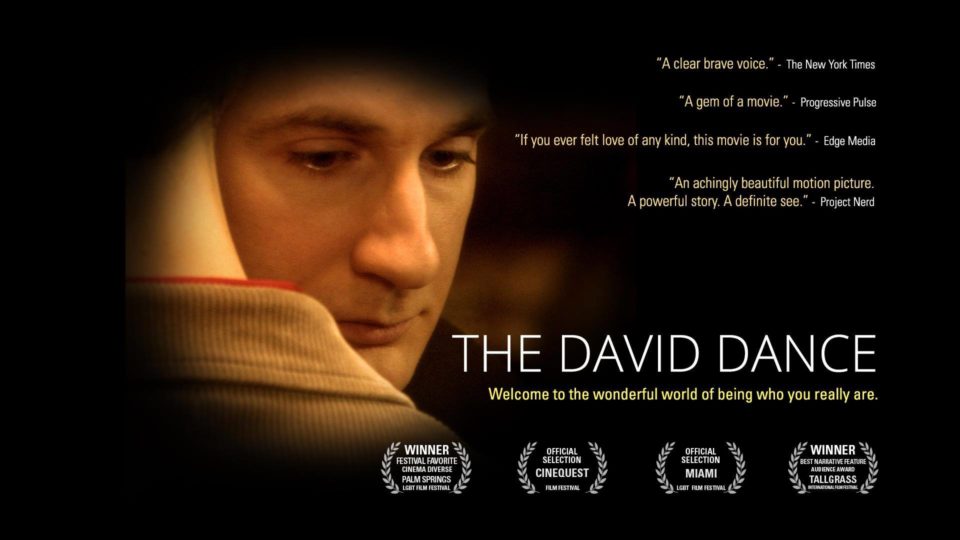 Stop by Talde for a screening of The David Dance. It's free, so bring your friends and have some dinner!
Event Details
Talde & Pride Festival Present Fortune Thursdays
10PM – 2AM @ Miss Wong's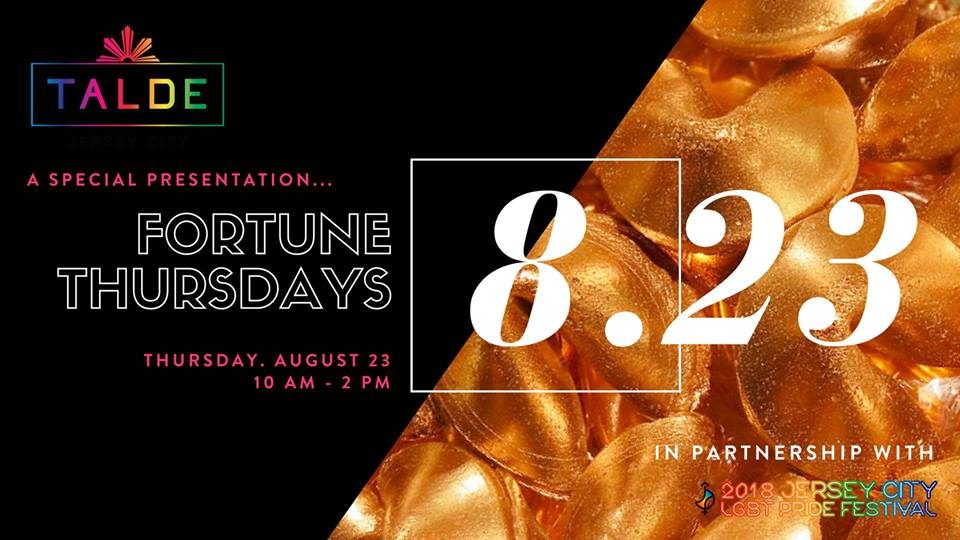 After the screening, enjoy a night of drinks, dancing, and drag! There'll be $6 cocktails on draft and $2 shots.
Event Details
August 24
Live Out Loud Ball
7PM – 11PM @ Bethune Center

Stop by the Bethune Center and join Hyacinth's Project Living Out Loud for their Live Out Loud Ball!
Event Details
JCTC Film: Lez Bomb
7:30PM – 10PM @ White Eagle Hall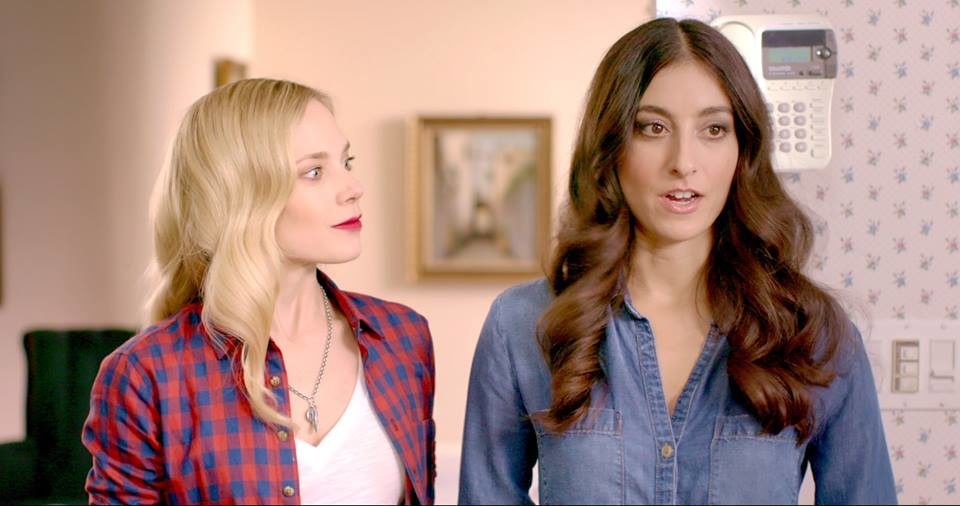 Enjoy an exclusive showing of the comedic feature film Lez Bomb. Tickets are $15, and $12 for students and seniors with ID.
Event Details
NimbusPRESENTS: Offline Pride
7:30PM – 10:30PM @ Nimbus Dance Works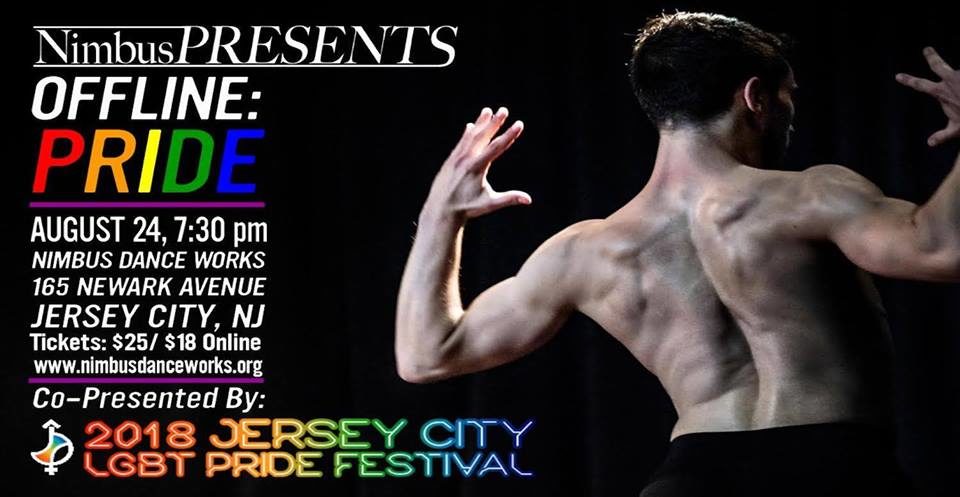 Join Nimbus Dance Works for live performances celebrating the diversity and identity of performing arts and performing artists. Tickets are $18 online, $25 at the door.
Event Details
Pride: A Deeper Love (ft. DJ Paul Mendoza)
9PM – 1:30AM @ LITM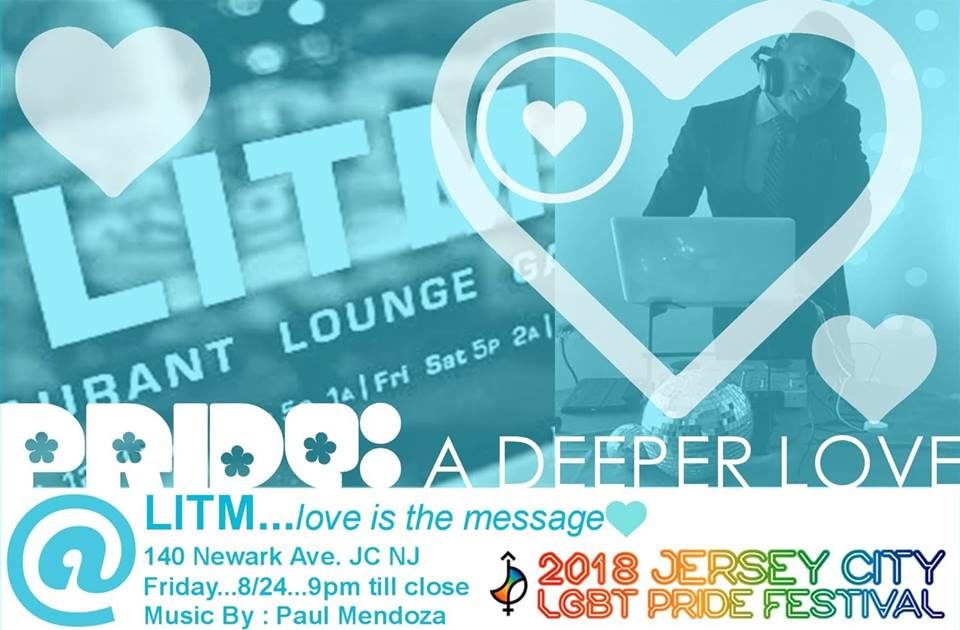 Countdown to the Pride festival with DJ Paul Mendoza at LITM! There'll be cocktails and the kitchen is open till midnight.
Event Details
Lez Fest Presents Neverland: Lost Girls
10PM – 1AM @ Miss Wong's

Join Lez Fest for their "Neverland: Lost Girls" event, welcome to all lesbian and bisexual women! There'll be drink specials all night.
Event Details
August 25
18th Annual Jersey City LGBT Pride Festival
1PM – 9PM @ Newark Ave Pedestrian Plaza

The main event is here! Celebrate Pride at the 18th annual Jersey City LGBT Pride Festival with live music, plenty of vendors, activities, and much more.
Official Jersey City LGBT Pride Festival After-Party
9PM – 3AM @ Talde + Miss Wong's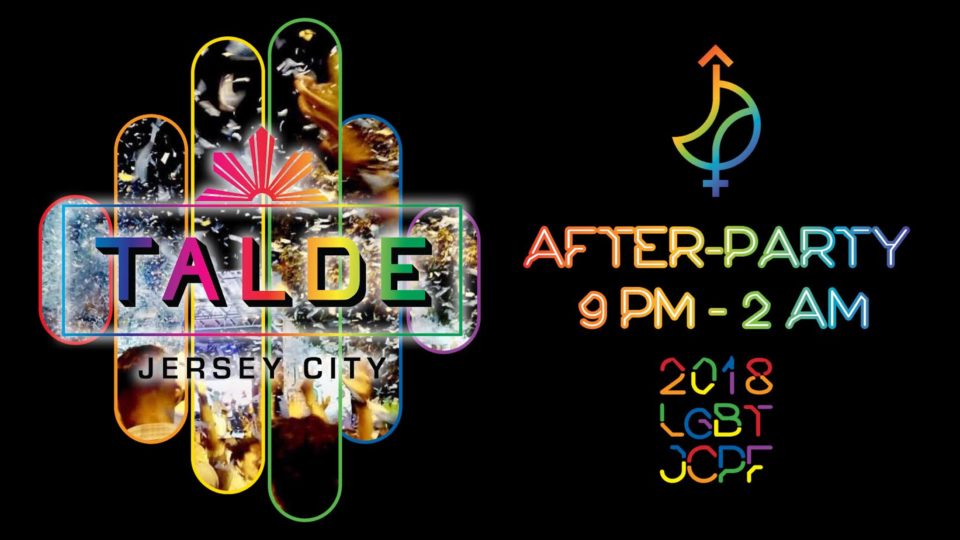 Keep the celebration going with DJ Mike Cruz, DJ Nesto, and MC Anthony LaMont at Talde and DJ Lorant at Miss Wong's! There'll also be a performance by Will Sheridan.
Event Details