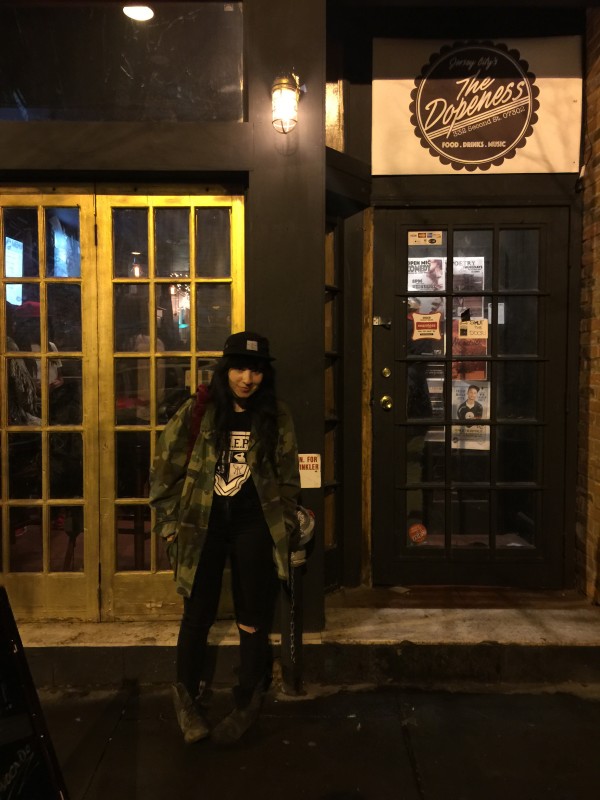 Last night I went to check out the Wolf Juice Open Mic at The Dopeness, this was my third open mic. My first time was when I first started blogging and I left early because I was just too shy to be at an event on my own. Anyway, the second time I went, I was blown away. I didn't have my camera and totally kicked myself for not covering it. The energy and the talent was just so incredible.
Yesterday I had a long and stressful day and planned to relax after my hip hop class. But after seeing it was the Wolf Juice Open Mic's One Year anniversary, my gut told me I had to go and show my support, and this time bring my camera.
We got there at around 9:30 when the show got started. So many talented rappers from all over, not just Jersey City. The energy was dope!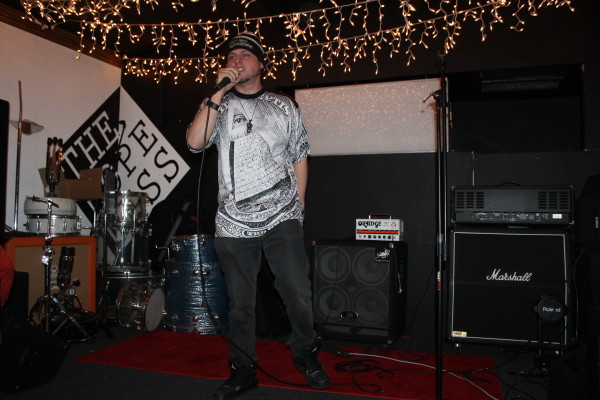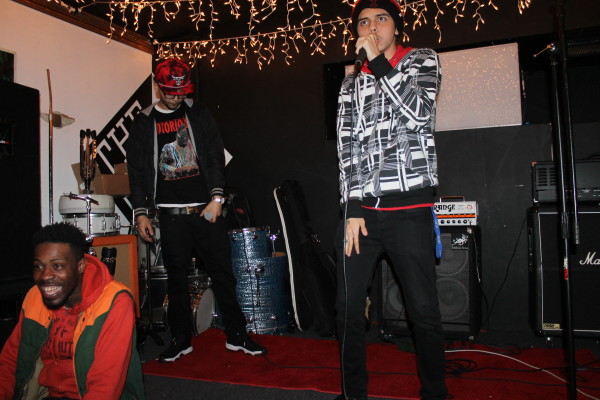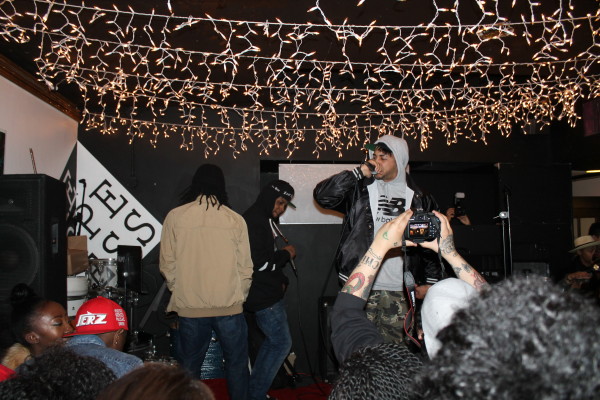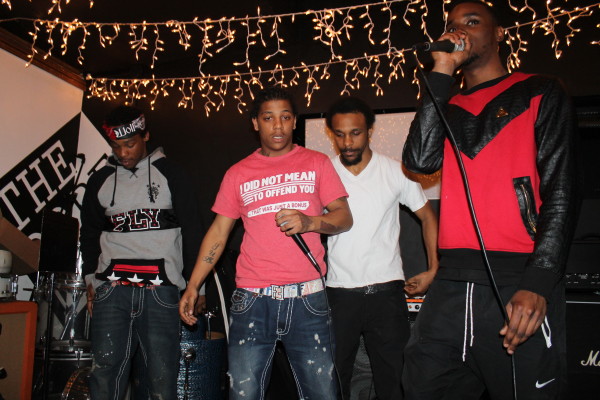 I ran into a few of the peeps I've even interviewed. It's so fun running into friends!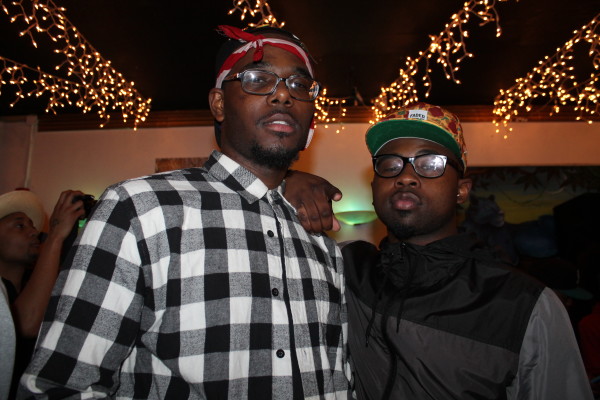 There is Andy. This guy is all over chicpeajc! <3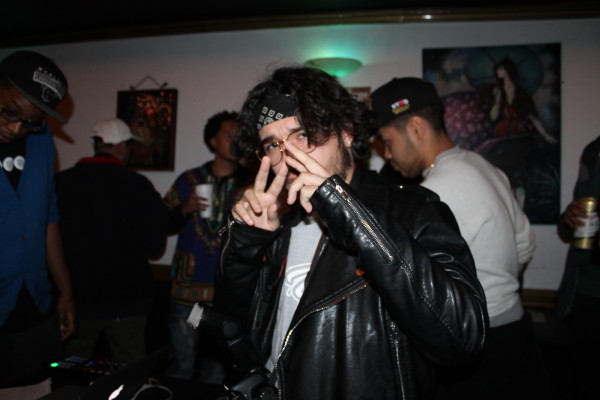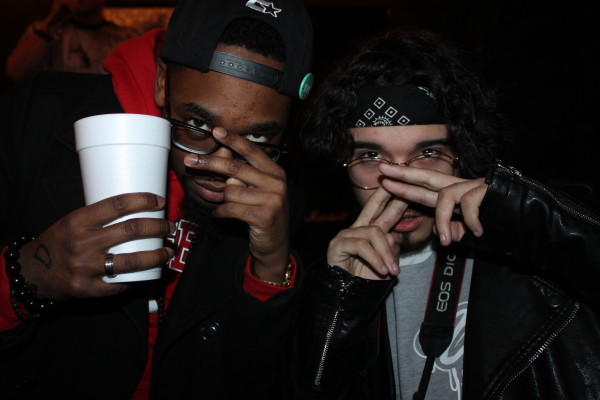 I also met some new friends!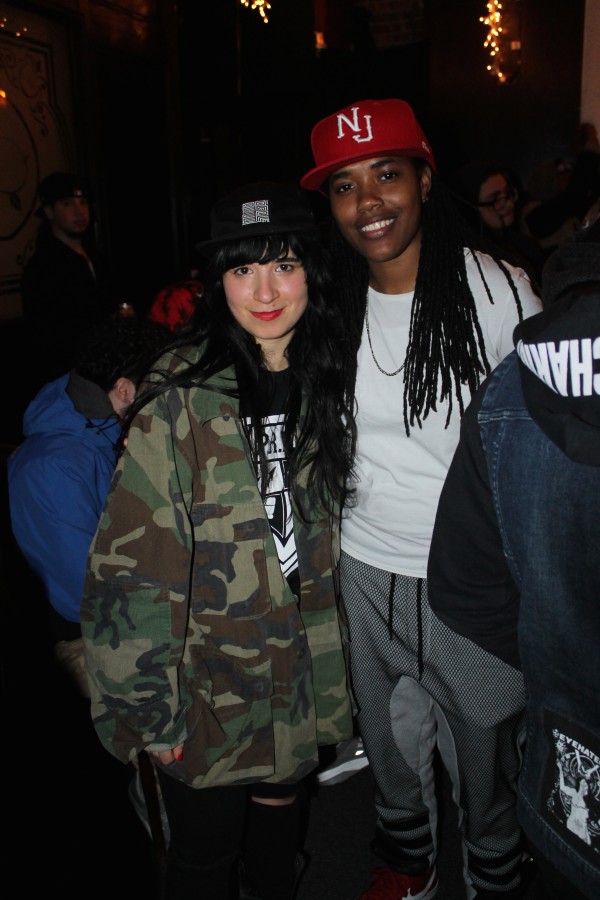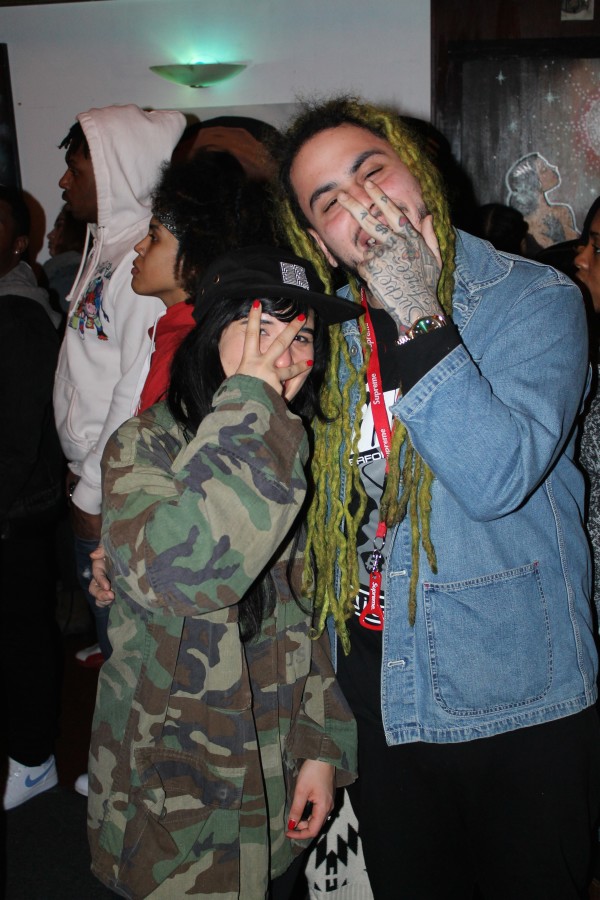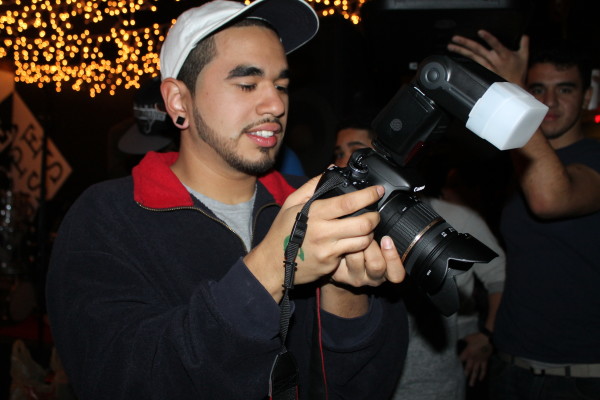 Stylish peeps everywhere….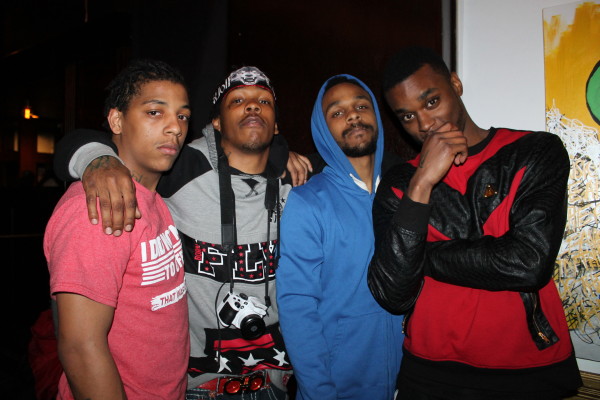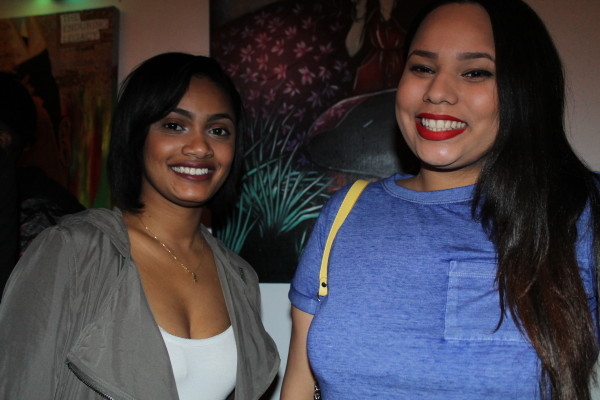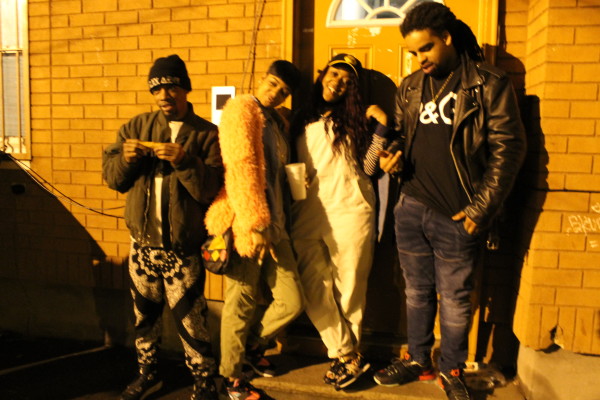 A special shout out go my two favorite acts of the night, female hip hop artist Skitz and Drisco both from Jersey City. You have both  been officially added to the chicpea list.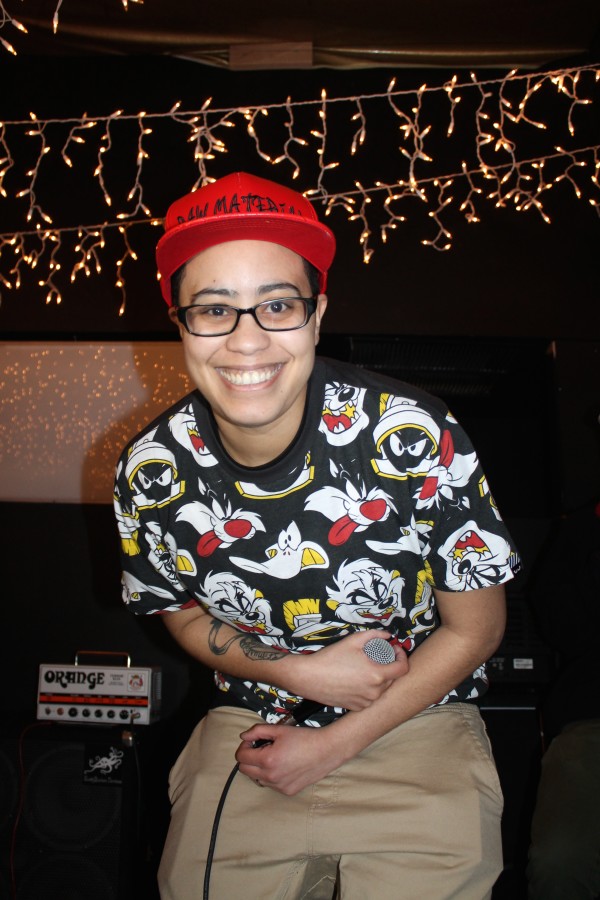 I keep singing to myself "Versace, versace…."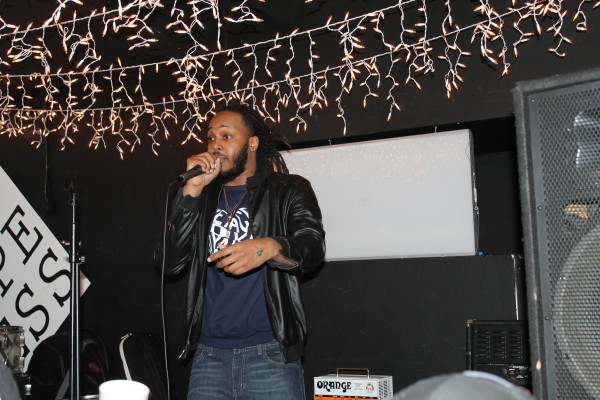 At some point in between performances, the DJ played a Biggie song and I started dancing… Andy then dared me to go on stage, so I did because I am crazy like that. I proceeded to make a complete fool out of myself, and I am pretty sure people were laughing at me but its all good. Good thing I didn't do my "Carlton" dance!! I am never listening to Andy.
I need a snack.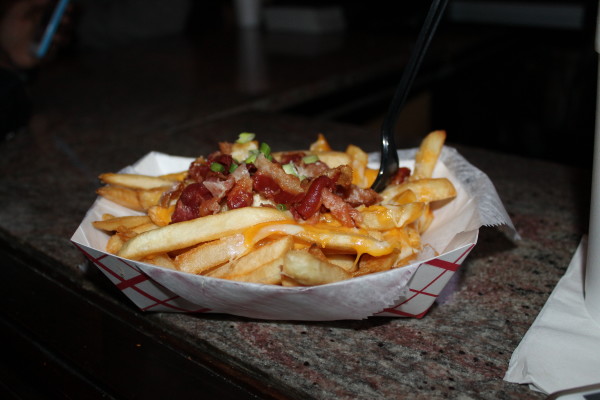 By 11:30 I was already passing out, I really wanted to stay and see the rest of the performances like Don Prynce but I had to get to bed. On my way out I spotted Wolf Juice and got him to give me a little background on this dope event he organizes. Wolf gives these artist a platform to perform, collaborate and get better with their craft through this event, as well as bring people together on a Wednesday night. The Hip Hop culture in JC is a wonderful thing and I am excited to be able to be able to write about it.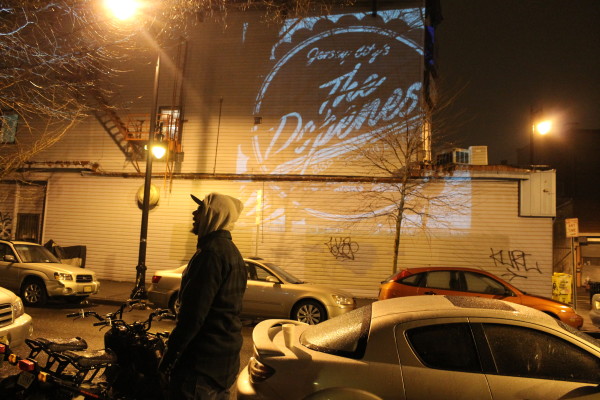 Tell me the significance of the open mic one year anniversary. We are celebrating the hard work, everything that people went through to get better. Everyone is leveling up… The artists, they are working hard… they are showing a huge difference from when they first started… they are recording more, they have better content. I want to pay homage to that so I thought throwing an anniversary would be fitting to that.
How did the open mic start? It started because I got kicked out of the Lamp Post and my by Jon at the Dopeness was like "Yo, I need something over here…." so I came through and it was wavy.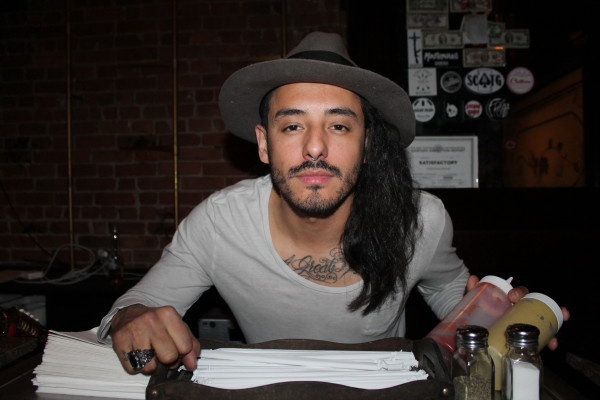 Congrats! What's next for the Open Mic? More artists, more people should come through… I also want to take this to different places. I want to take this format, this vibe and this entire network to different places… whether it's Baltimore, New York, Miami…. I think it's a great platform for artists to level up, and create not only a network of collaborates and creaters but also its an economy. The photographer is making money, the engineer is making some bread… so it's an economy of young players trying to become entrepreneurs… or just trying to line their pockets for doing what they love and that's great.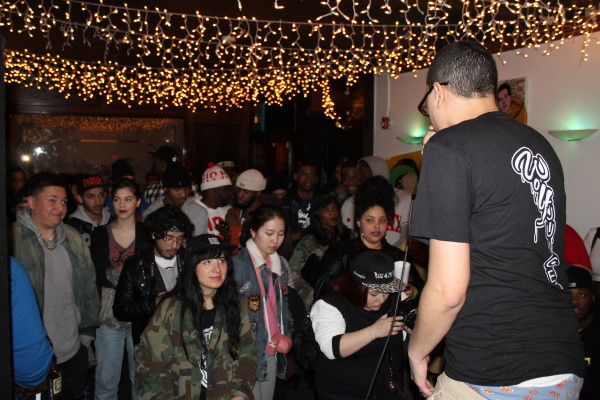 When is it? Every 4th Wednesday.
Last words? Wolf Juice is forever and Mega Wave is the wave.
Stay Wavy.