The clouds and thunderstorms have drifted away for some intense sunshine and partying this weekend. Make sure you get your butts off the sofa and out this weekend because if you don't, you will regret it! July 4th falls on a Monday this year, so we set up this week's list a little differently. Join ChicpeaJC for our quiet event and jam out! This weekend and during the week, there is a little bit of something for everyone!
Can't find any events you're interested in? Our Event Calendar has nearly forty events this weekend so if you're looking for something more festive, check there!
Thursday
1. Cicada Radio / Risk Relay / Rest Ashore / Control
July 30th @ 8:00 PM  
The Citizen, 332 2nd St., Jersey City
$5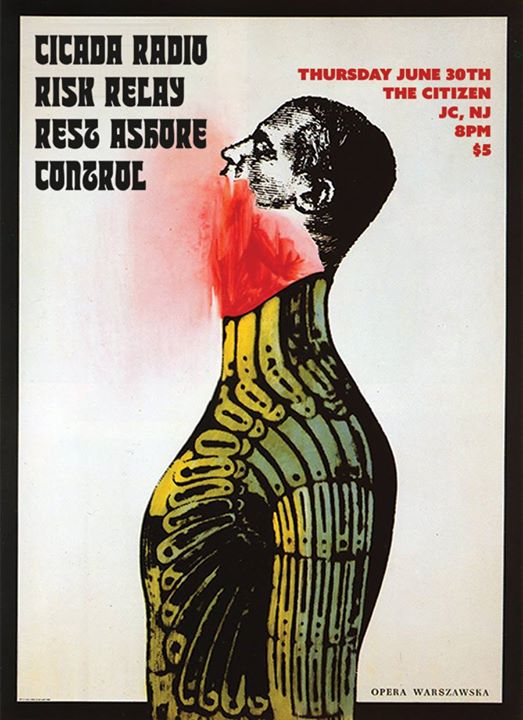 We all know you take pleasure in getting down at The Citizen! Hang ten and groove it out with Cicada Radio, Risk Relay, Rest Ashore, and Control tomorrow night!
Friday
2. ChicpeaJC Presents a Silent Event
July 1st @ 9:30 PM 
Transmission, 150 Bay St., Jersey City
One ticket $20
Two tickets $30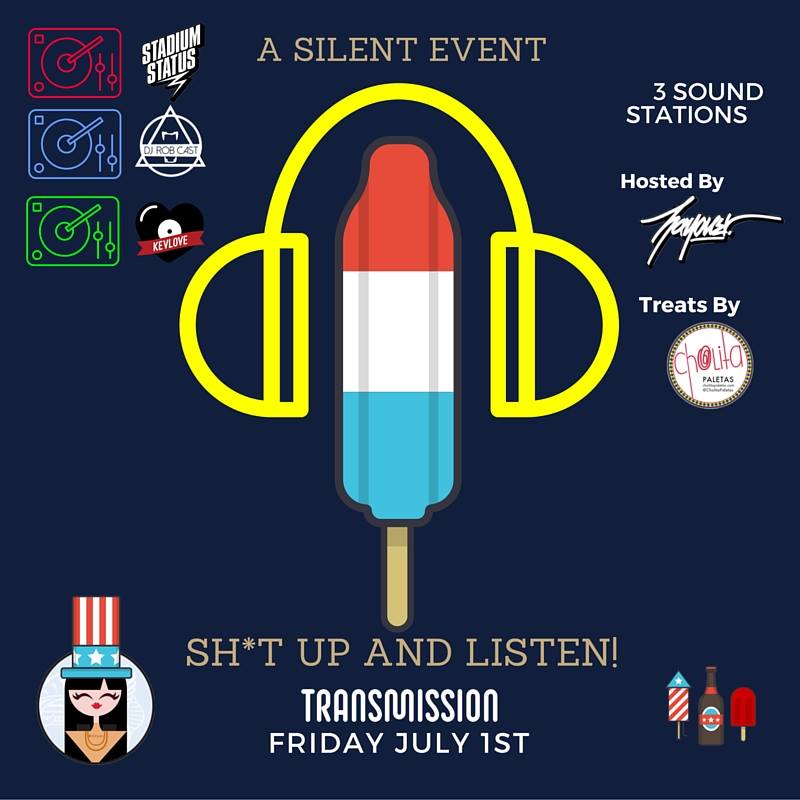 It's here! Join us this Friday for the first ever SH*T UP AND LISTEN, Quiet Event in Jersey City.
Tickets: silenteventjc.splashthat.com
Ticket prices will double at the door.
Your ticket includes a pair of headphones and a free Boozy Popsicle made by Cholita Paletas
DJ'ed by Stadium Status, Kevlove, and Robcast
Hosted by Hayoner
Sponsors: Transmission, Cholita Paletas, SILVERMAN and Broken Royalty
Saturday
3. New Heights Art Supply Grand Opening / JC Cash Mob Event
July 2nd @ 11:00 AM – 5:00 PM
New Heights Art Supply, 345 Central Ave., Jersey City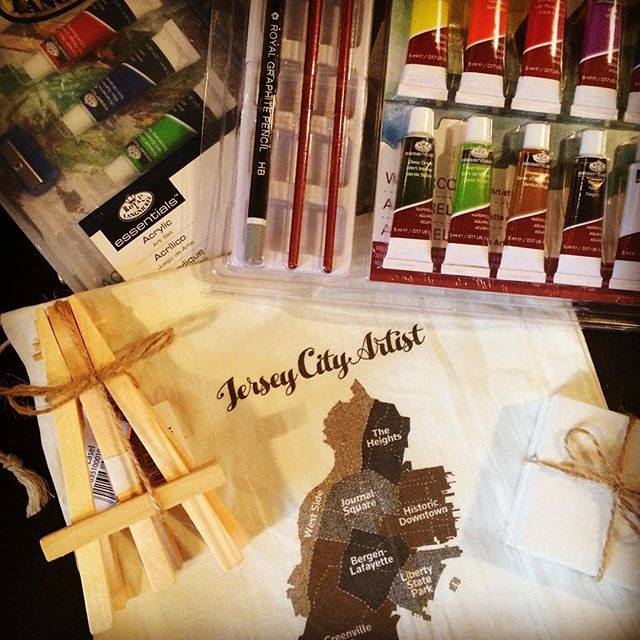 A big congratulation to New Heights Art Supply on their grand opening! Join them this Saturday to help them celebrate! Are you an artist looking to stock up on some great supplies? Tag along for the cash mob! The first fifty people to purchase over $50 will receive a free Jersey City Artist tote bag, plus 15% off Jersey City Art Bundles, and 15% off coupons for future purchases
#SupportLocalJC #JCCashMob
4. Hudson County Animal League Kitty Adoptions
July 2nd @ 12:00 PM – 4:00 PM  
Fussy Friends Pet Supply, 148 Newark Ave., Jersey City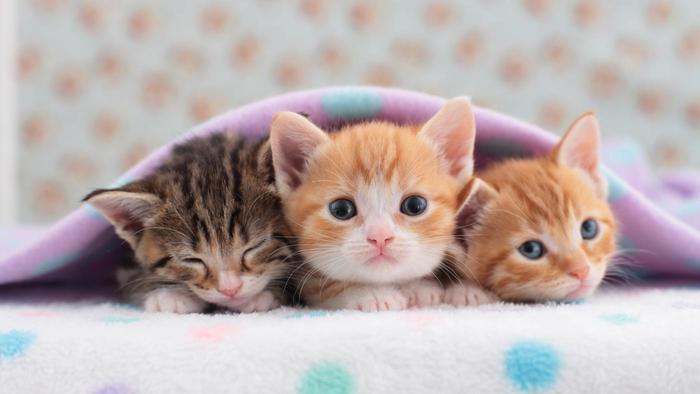 Do you have space for one more? Visit Fussy Friends this weekend and cuddle up with some adorable and energetic kittens! Help a kitty find their forever home. You don't adopt your pets; they adopt you!
Sunday
5. 6th Borough Market
July 3rd @ 11:00 AM – 5:00 PM  
6th Borough Market, Corner of Christopher Columbus Dr. and Hudson St., Jersey City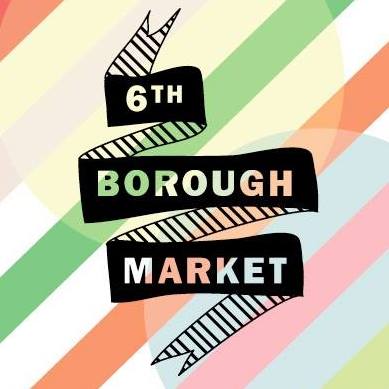 Take a walk on the wild side at the 6th Borough Market and find something delicious to prep for your 4th of July dinner. If you already know what is going on the grill, then find some accents to further decorate your plate with red, white, and blue.
Monday
6. 3rd Annual Jersey City Freedom and Fireworks Festival   
July 4th @ 1:00 PM – 10:00 PM
Liberty State Park, Jersey City

Celebrate Independence Day in style and head down to Liberty State Park for the 4th of July! If your plans are to stay home, then this year's festival will be chockful of music, performances, food, and so much more for kids and adults alike!
Friday
7. FUNtastic Friday
July 8th @ 3:00 PM – 8:00 PM
Exchange Place, Jersey City
Entertainment in the Exchange Place Plaza is coming this Friday for kids and adults! JCFamilies has an exciting lineup for FUNtastic Friday including music, food, a meet and greet with Princess Ariel, music by with Lisa Orinn, Magic by Magician Cisco and more!
Monday
8. Speranza Summer Theater Camp
July 11th @ 9:00 AM – 3:00 PM
Jersey City Ballet, 189 Brunswick St., Jersey City
It's time for camp and not just any camp! Speranza Summer Theater Camp! Enroll your little actor or actress into this awesome camp for the experience of a lifetime! So what separates this camp from others? Actors will have an opportunity to write, rehearse, and perform an original show all made by them! What have you got to lose? Make this summer amazing for your little ones!
Tuesday
9. 12th Annual Party with Purpose 5k and Kids' Fun Run
July 12th @ 5:00 PM – 10:00 PM
Pier A, 100 Sinatra Dr., Hoboken
$35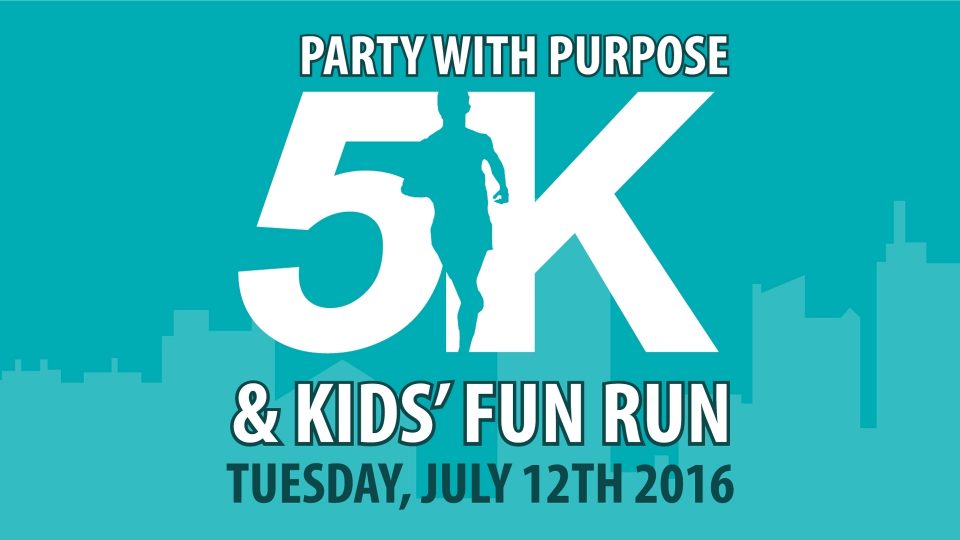 It's that time again—that time for you to lace up your running shoes, go out, and party with a purpose! Join in on the 12th Annual Party with Purpose on Tuesday, July 12th to help raise money for local children's charities. While you run along a scenic waterfront, you'll be doing it for a cause.
10. JC Fab Lab Woodshop Series
July 12th @ 6:30 PM – 10:15 AM  
JC Fab Lab, 195 New York Ave, 4th Fl., Jersey City
$40+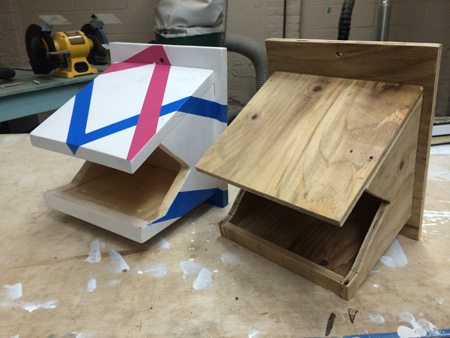 Have you ever thought about making a birdhouse? If the answer is "Yes," then now is your time to put that thought into motion. Join JC Fab Lab on Tuesday evening for a woodshop event! Craft, design, and color your own birdhouse. Have a little assistant who wants to tag along? Grab a seat for the both of you!