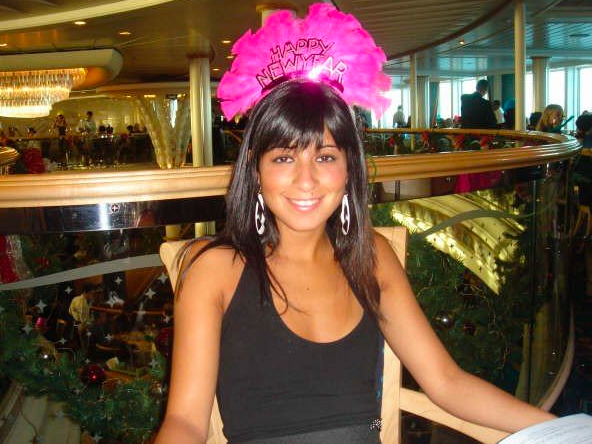 Eh, New Years… in my opinion it is the most overrated holiday! I never liked it and I've been boycotting it for years.   That being said, there are some kick-ass events happening in Jersey City, some of which are extremely affordable and you won't have to deal with trying to get home from the city. You can literally stumble home, no issues and I will be there watching you at 6AM from my window.
We rounded up our top 10 choices  for New Years Eve; from low-key parties to full on black tie events, we got you covered. Don't like our choices? Make sure to check out the ChicpeaJC Events Calendar. Or stay home, I don't care. #jk
This year we also included a list of places you can enjoy a hangover brunch and keep the party going! #hairofthedog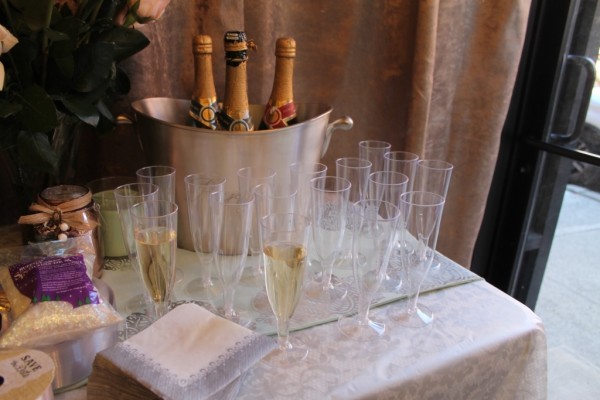 By Monday, you will be fully recovered and ready to start your New Years resolutions!! (stay tuned for some awesome posts that will give you extra motivation).
What am I doing for NYE you ask? Being lame most probably. I never make it past 10PM.
Happy New Years dolls! Don't Drink and Drive, Stay Safe and Have a Blast!
New Year's Eve
1. Talde JC New Years Eve Specials
Talde is one of my favorite Jersey City restaurants, the food there is to die for. If you want a guaranteed delicious meal to ring in the new year, this would be one of my top choices. For reservations call (201) 630-0077

2. Battello
Want to go all out for New Years Eve? Battello is a fabulous restaurant with the most incredible views of Manhattan and their NYE parties are top notch. This year, Battello will transform into a wonderland! Tickets for this enchanted evening are offered at $200 per person include premium open bar, gourmet stations and passed hors d'oeuvres, a champagne toast at midnight, among many other delights.
The evening, a Black Tie-Affair, begins at 8:30 PM, and ends at 12:30 AM.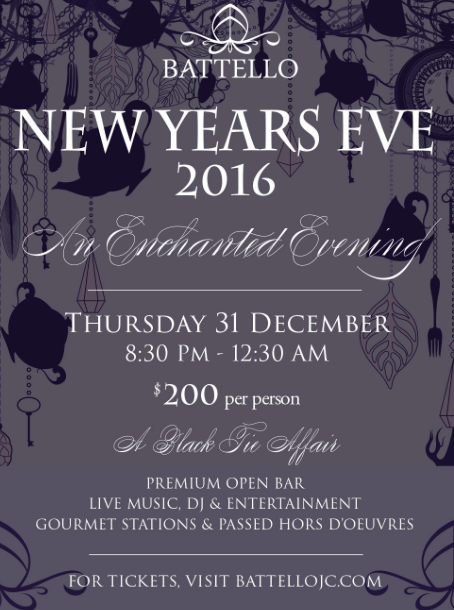 3. The New Year's Black Light Ball at Club Transmission
Get ready to party it up under the black light! Join Transmission and Sirelo Entertainment for their New Year's Black Light Ball. If you like House music this will be the place to be!!
What to wear: UV Reactive Wear, white or anything that will go off in the Black Lights! If White is not your thing, please wear Black Tie Attire.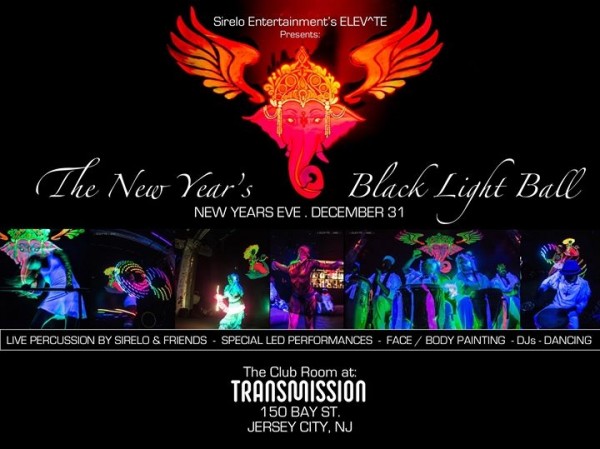 To purchase tickets, click here.
December 31st @ 9:00PM – 4:00AM
Transmission, 150 Bay St., Jersey City
$20 – $100
4. Fox and Crow
Want to go somewhere low-key and free?! Fox and Crow, a super chill speakeasy in the heights will have a NYE bash!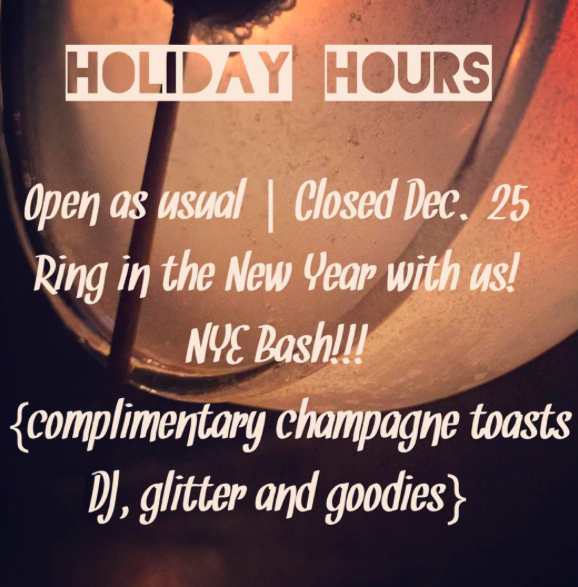 5. 90s New Year's Eve Party at Orale
OMG. I am such a 90s kid! I would go to this wearing my hammer pants and NKOTB concert t-shirt and do the running  man all night while eating tacos!!
$95 per person includes standard open bar, DJ Spinz, 4-course dinner, party favors, and a 90s cocktail toast at midnight!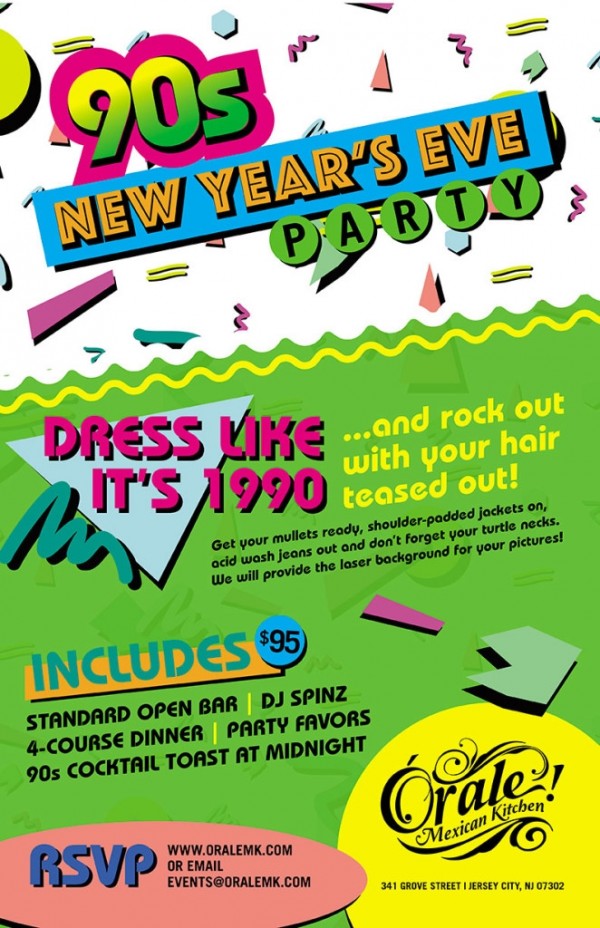 December 31st @ 9:00PM
Órale, 341 Grove St., Jersey City
$95
To purchase tickets, click here.
6. NYE Masquerade Ball at Edward's Steakhouse!
Edward's Steakhouse is a Jersey City landmark. When I think New Years Eve, a good Steak and Drinks sounds like the perfect night.
Bring your masks and prepare for the masquerade ball of the year, reserve your seat today! Cover Charge $20/per person (cover charge waived for guests with dinner reservations). The cover charge will include DJ, Party Favors, and a champagne toast at midnight! Masquerade theme attire is encouraged!
$100 Edward's Steakhouse Gift Card for the best getup!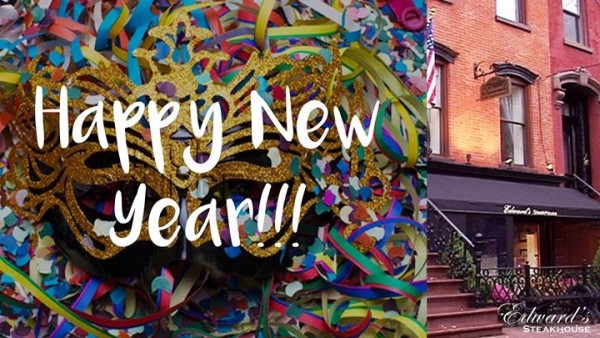 December 31st @ 5:30PM – 1:30AM
Edward's Steakhouse, 289 Marin Blvd., Jersey City
$20
7. Your favorite local dive bar!
Duh. Go to that spot where everybody knows your name! and you can get wasted and have a familiar shoulder to lean on. What's your favorite local dive bar?! Comment below
 8. Taphaus NYE Party!
Join Taphaus for dinner with a 3-Course Pre-Fix Menu at $55 per person or at $75 for Open Food Open Bar until 1:00AM. There will be champagne for everyone at midnight!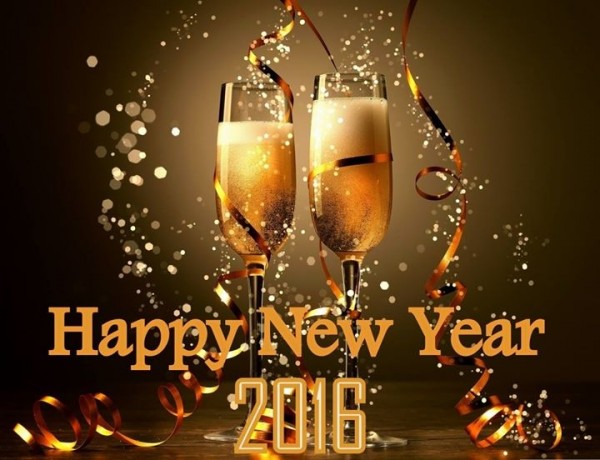 December 31st @ 10:00PM – 3:00AM
Taphaus, 2 Second St., Jersey City
$55 – $75
Call to book your reservation! (201) 626-6000
9. New Year's Eve at O'Leary's Publik House
Looking to party and eat some great food? Grab your friends and head to O'Leary's Publik House for New Year's Eve! There will be a champagne toast to ring in the New Year! Ticket purchases include open bar and food!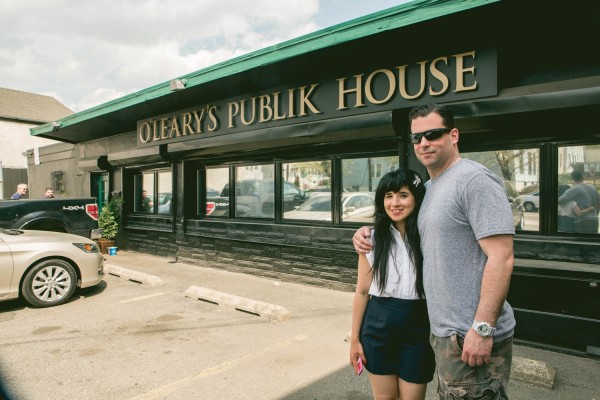 December 31st @ 10:00PM – 2AM
O'Leary's Publik House, 788 Garfield Ave., Jersey City
$60
10. NYE at Porta 
Porta, 135 Newark Ave., Jersey City
Two words: FREE and PIZZA. They will also be open for brunch the next day! DJ Stadium Status will be spinning, and he is awesome! He plays all the latest club bangers and old school hits! Very sad to be missing this one!!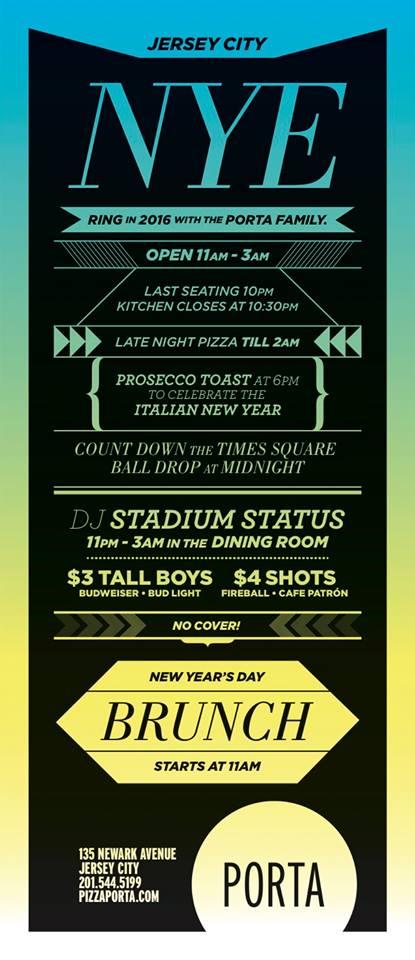 11. NYE 2016 with Whealth
December 31st @ 8:00PM – 1:00AM
Whealth Pop Up – 357 3rd St – Jersey City
$75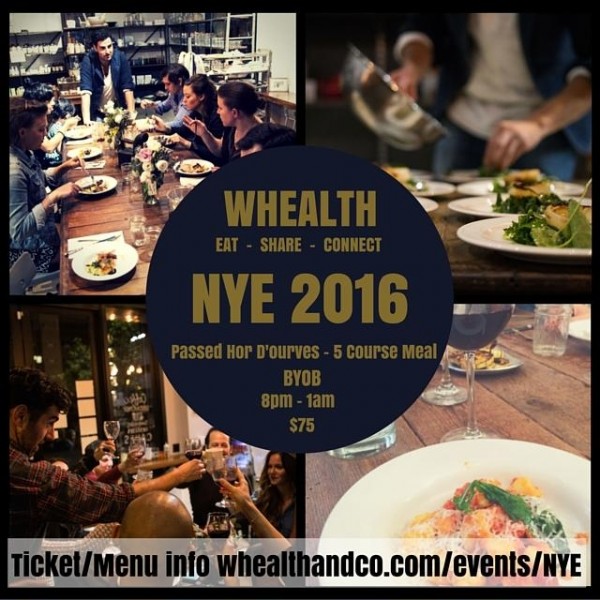 12. New Year's Eve at 9th 
and Coles Tavern
December 31st @ 8:00PM – 4AM
175 Coles St., Jersey City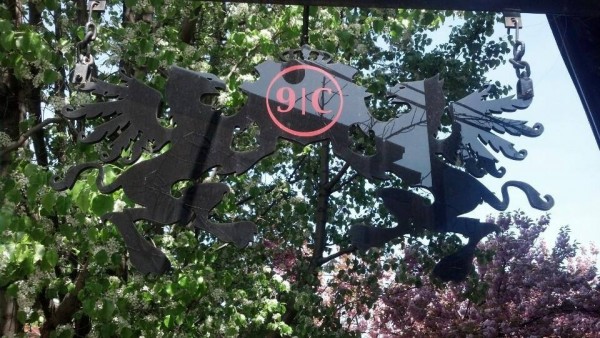 Looking for something to do New Year's Eve without paying an arm and a leg? Here you go. Spend your New Year's Eve at 9thand Coles Tavern. No cover! Great Drink Specials! No Cover! Champagne Toast at Midnight! No Cover! The Kitchen will be open until 1:00AM. NO COVER! And yes, they will be open for New Year's Brunch Friday, January 1, 2016!
Top New Year's Day Brunch Spots
A long night of partying calls for an early afternoon with deliciousness
1.Hamilton Inn New Years Day Brunch
I love the Hamilton Inn!! definitely one of my favorite brunch spots in JC! They are having a special New Years Day Brunch!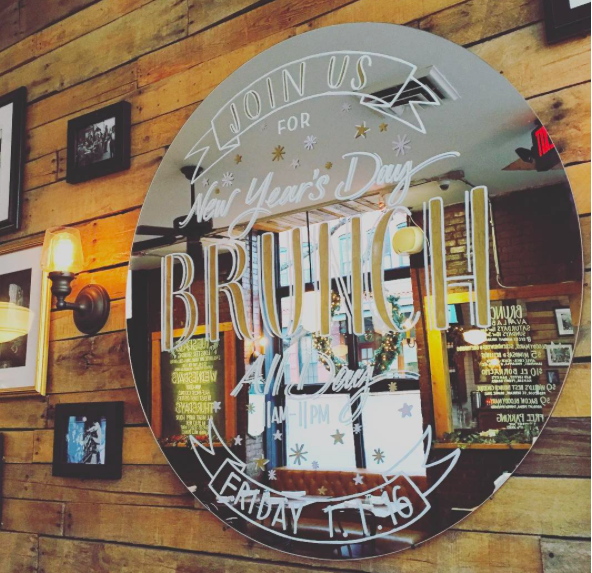 2. Sam A.M.
112 Morris St., Jersey City
Craving something more on the breakfast side for brunch? Sam a.m. will be open from 8:00AM to 8:00PM.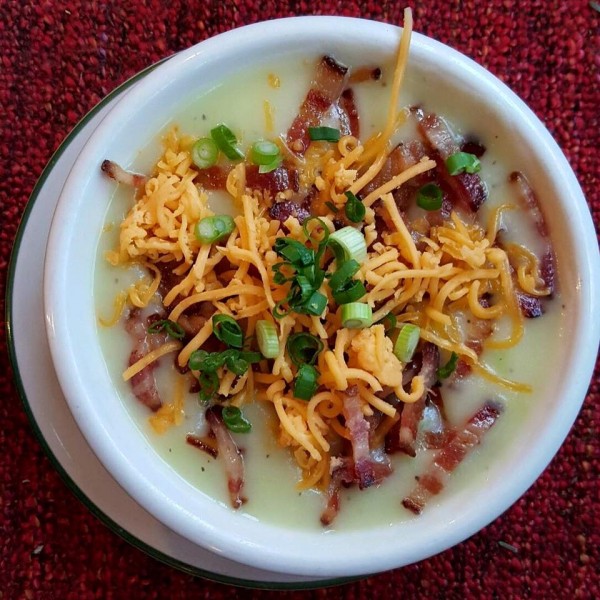 3. White Star Bar
230 Brunswick St., Jersey City
Add to the star of the New Year with some tastes food and drinks while at the White Star Bar.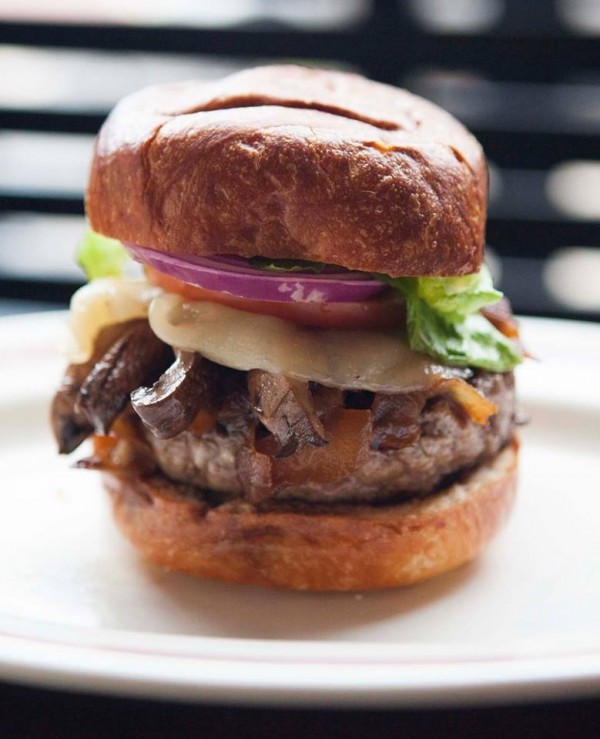 4. Park and Sixth
Looking to have something deliciously gorgeous for the start of 2016? Head to Park and Sixth and order yourself Huevos Parkeros ~ two fried eggs, black-eyed peas and chorizo hash, pico de gallo, feta guacamole, and cilantro oil. I am personally obsessed with their wings.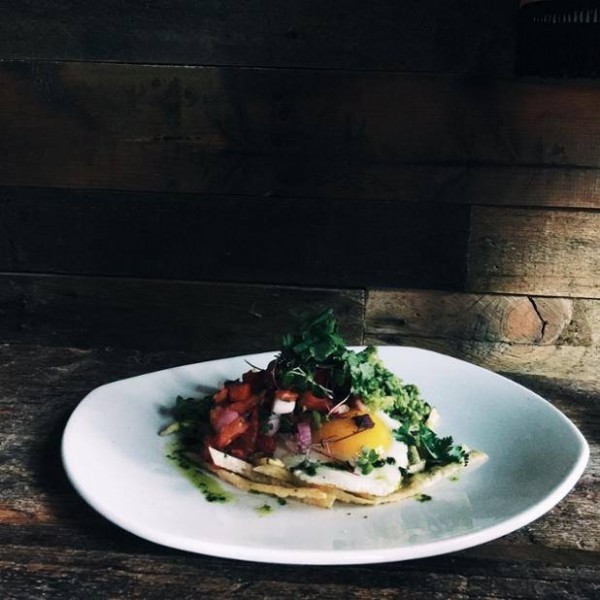 279 Grove St., Jersey City
5. Marco and Pepe
289 Grove St, Jersey City
Opening at 10:00AM, Marco and Pepe will be serving their normal menu and will cater to any brunch-goer.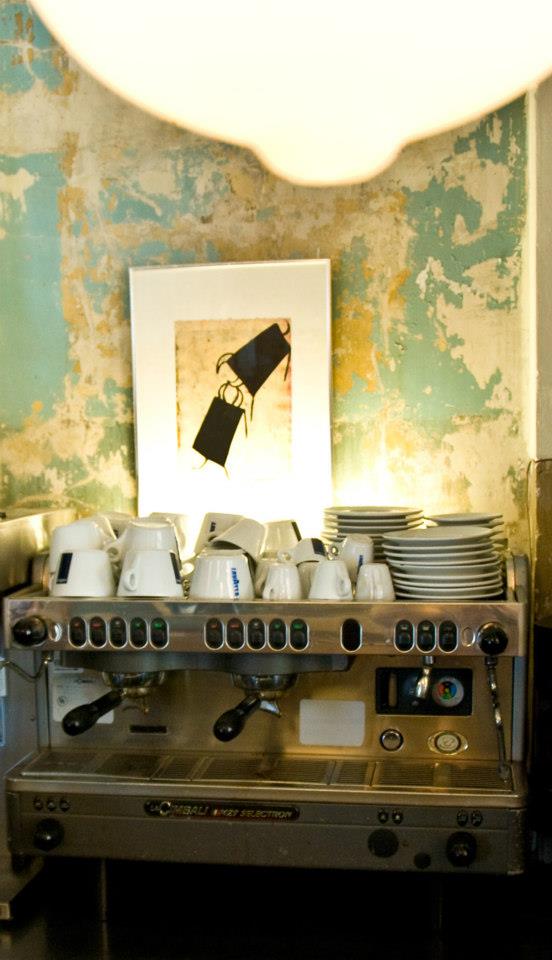 Happy New Year!