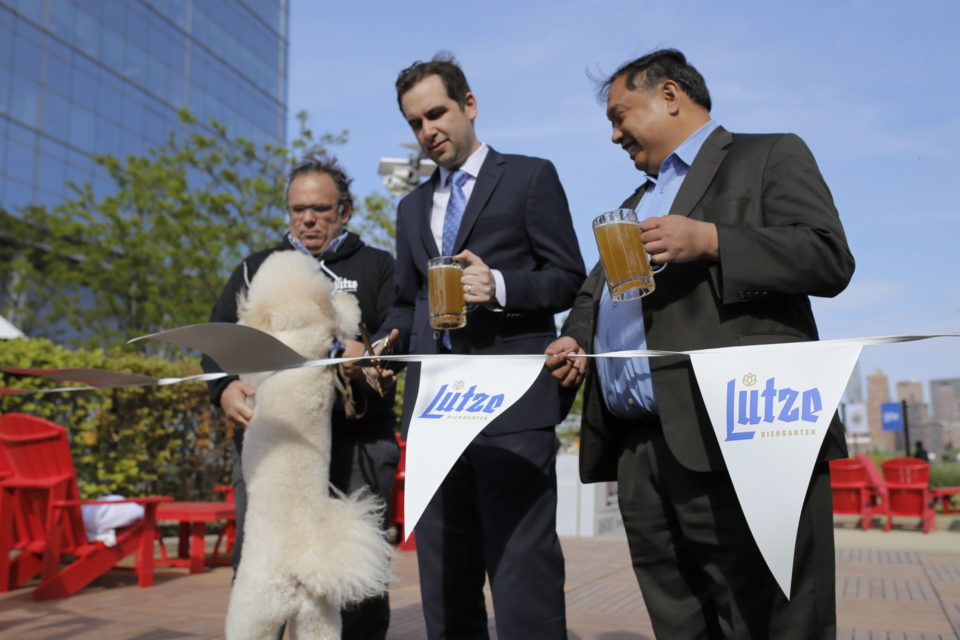 Yesterday, I attended the grand opening of The Lutze Biergarten, a new spot that opened on the Waterfront. The event started with a ribbon cutting with the mayor, along with the CEO Michael DeMarco and his adorable dog. There almost 30 different food trucks in attendance for this grand opening! I ate a Pizza Vita pizza, a crab cake sandwich from Angry Archie's, a waffle from Waffle It & Co., and a delicious hot dog from Bacon Me Crazy, which will have a residency at the Lutze Biergarten.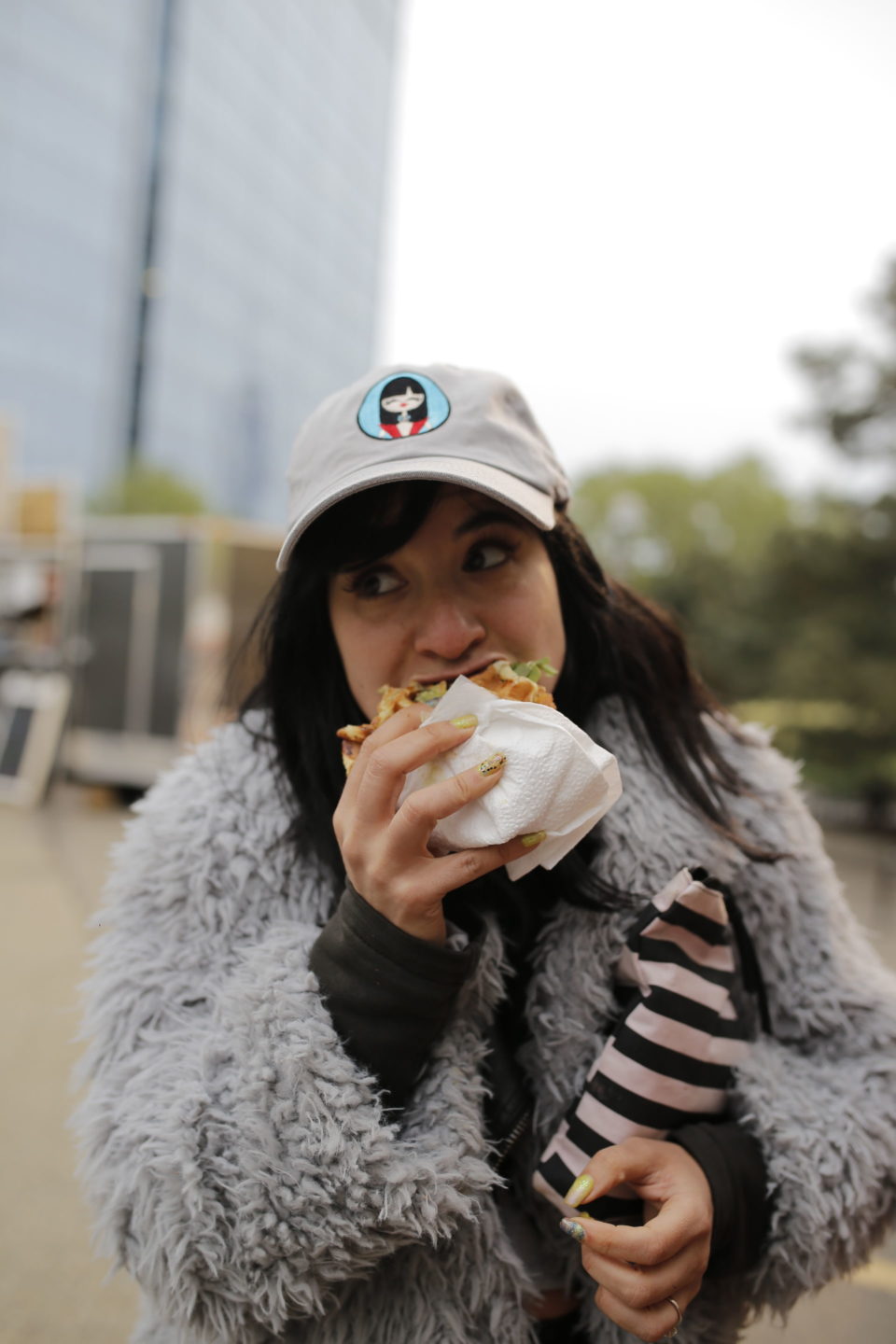 This place is really awesome and will be a perfect hangout spot for the summer. You can sit and enjoy bites and beer along the water while overlooking the Manhattan skyline.
Apparently, the people at Harborside came up with the idea eight weeks ago to open a beer garden, and it's amazing how they made it happen in such a short amount of time. It's clear they want to create a community on the waterfront by giving people various entertainment options in the area. I'm excited to see what else they have in store!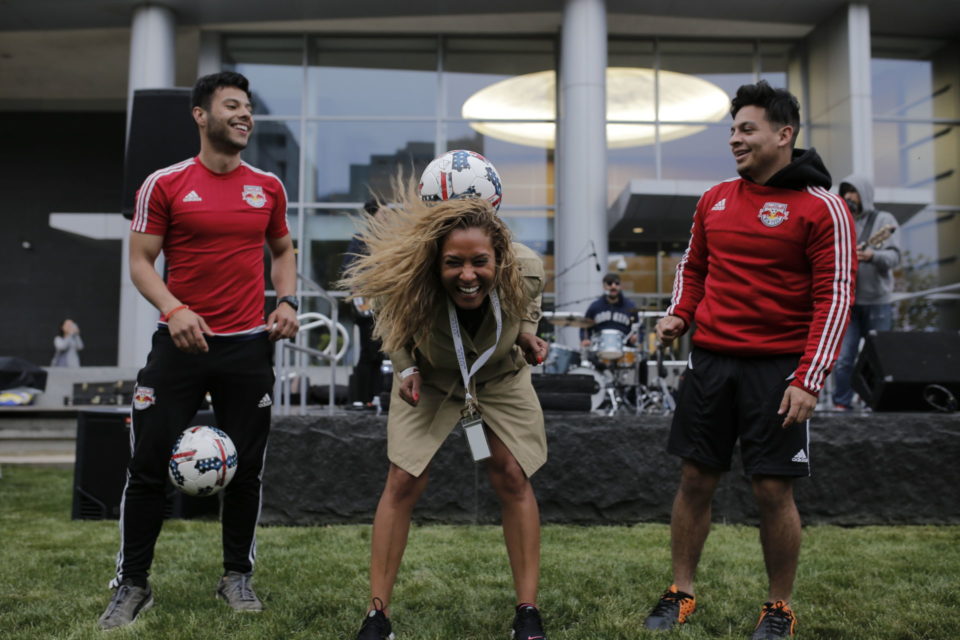 I had a really great time catching up with Jersey City friends. I was planning on leaving early and ended up staying most of the night. At around 8:20 PM, they had an amazing display of fireworks on the waterfront. It was like July 4th on a Thursday night.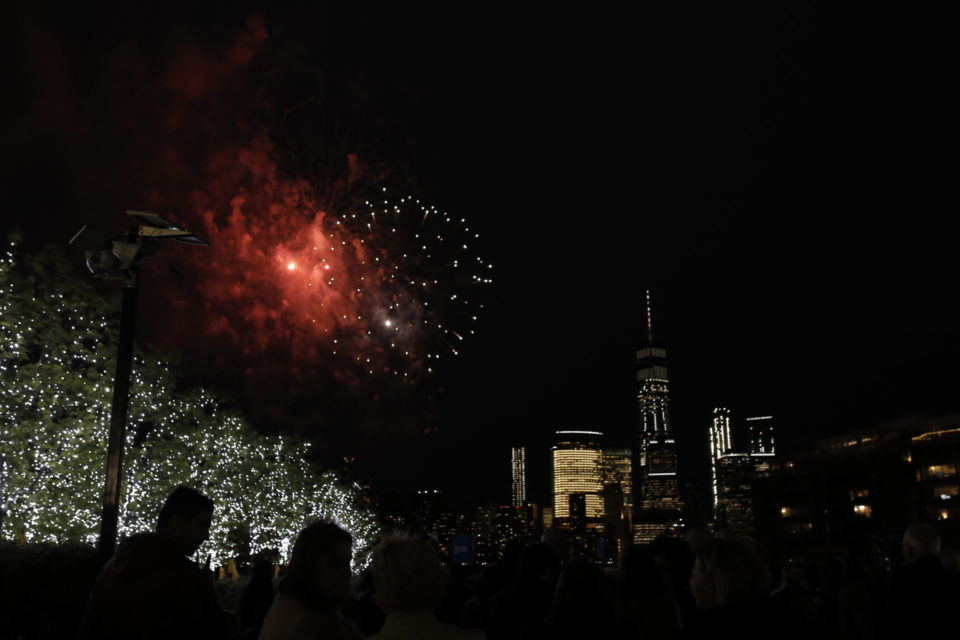 They really outdid themselves. Kudos to the team for putting together such an amazing event. My wheels are turning, but the way, and this spot is going to be perfect for a quiet event or maybe even a music festival… Stay tuned!
Follow The Lutze Biergarten on Facebook, Twitter, Instagram, and their site.