As I write this, I am sitting on my couch with my jean button undone and a container of tums…. I have major "itis" but it was totally worth it!! For days I have been counting down to The Jersey City Project Eats event…. and it exceeded my expectations. The food was incredible and the turnout was awesome! I love seeing people enjoy themselves over some good food (I am a jewish mother after all).
I started my food tour at Cholita's Desert bar; since last weeks 6th Borough market I have been dreaming about their sweets. I got a homemade marshmallow dipped in hot fudge with white chocolate bits. Starting with Desert is the way to go! (did you know that is one of their tag lines? how clever!).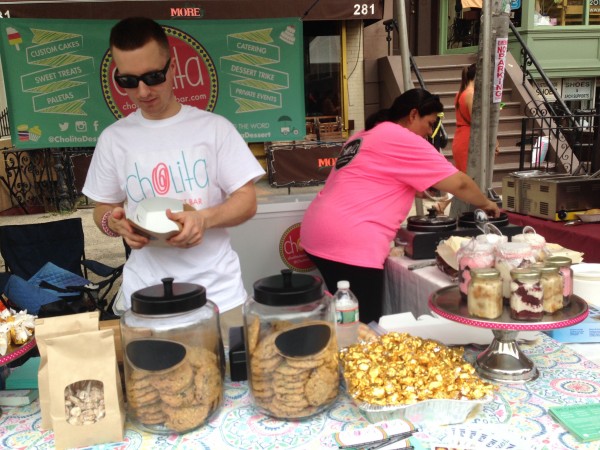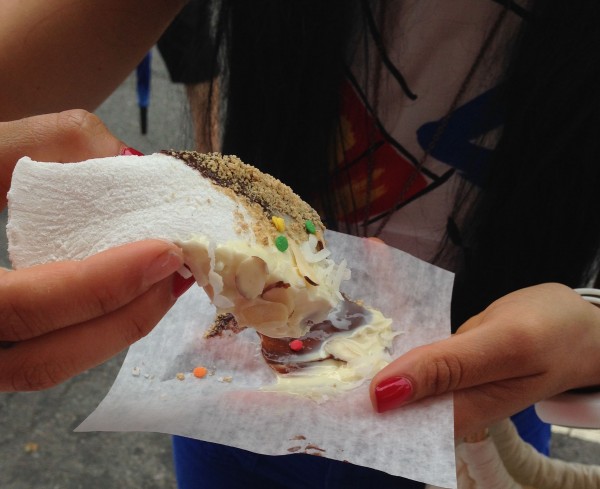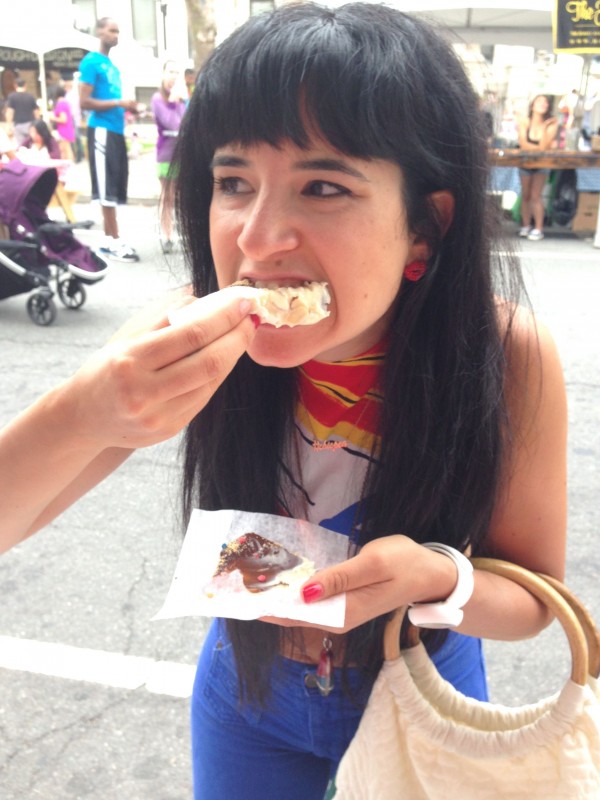 After Cholita I got thirsty and decided to get a delicious Sangria courtesy of the cool peeps at Hamilton Inn. Did you guys see my post about this dope food spot? They had three bars set up, and they were also selling local beer from New Jersey Beer and Co. Can I also make a note that the bartenders were hot as hell! #damn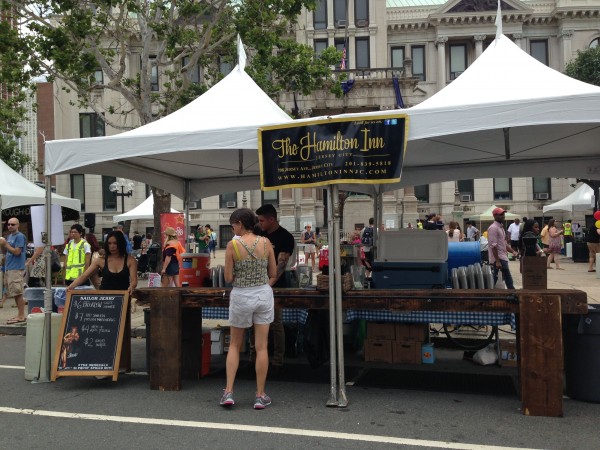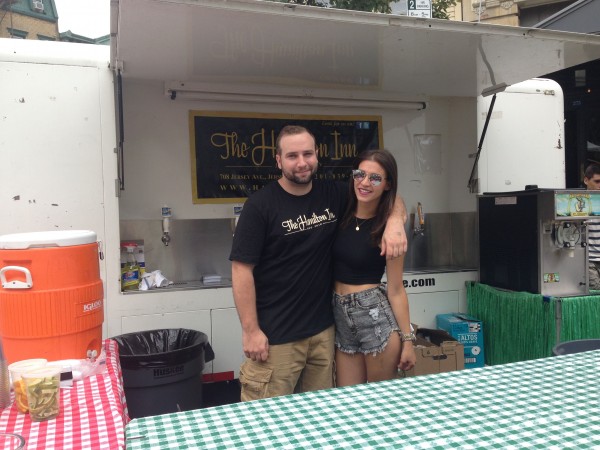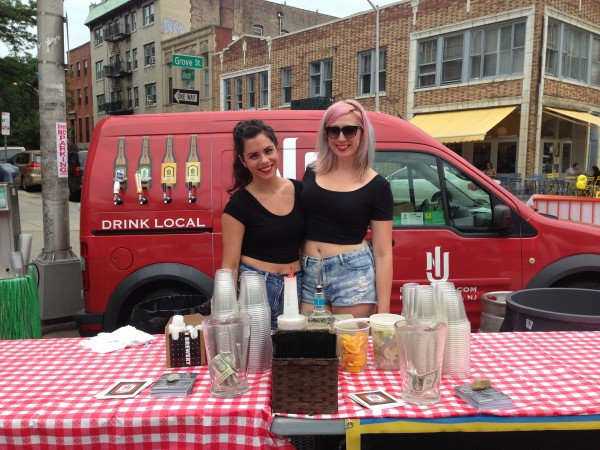 Then it was time for the good stuff! Broa Cafe, which isn't even open yet and had the craziest line ever but it was so worth the wait. We got cod croquettes and the octopus salad. It was incredible and really fresh…. I can't wait till they open!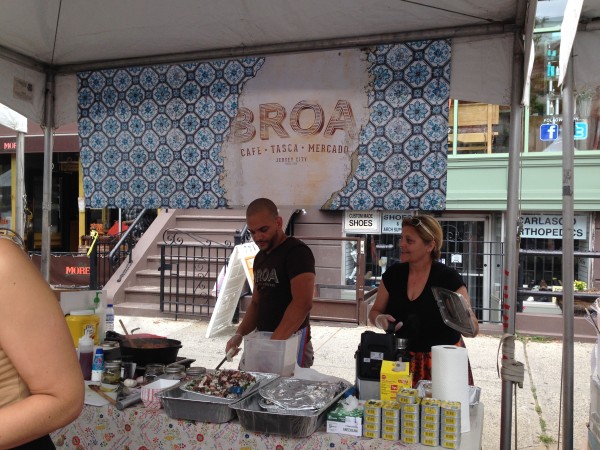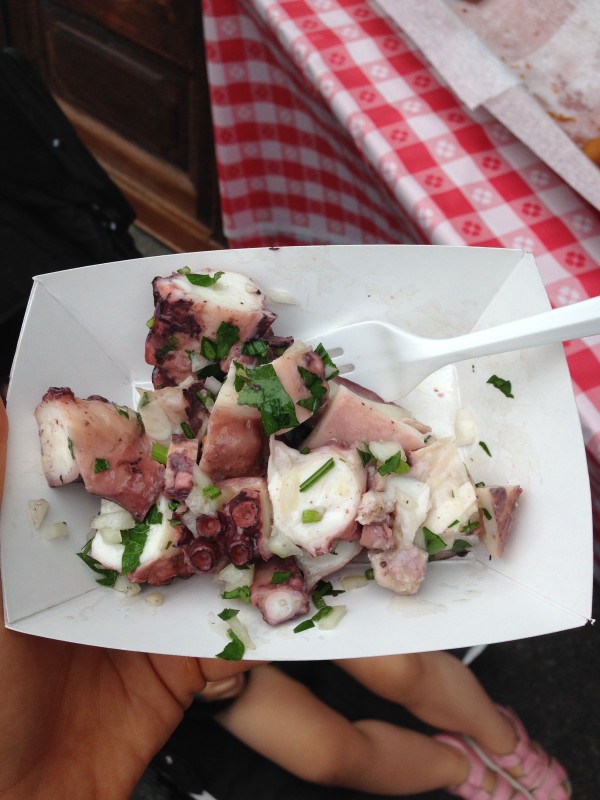 Then it was time to get little Mia a snack from Nums. They make really good french toast with different toppings. I ordered a classic nutella and strawberry french toast, after every bite Mia took I also stole one… I win the award for mom of the year.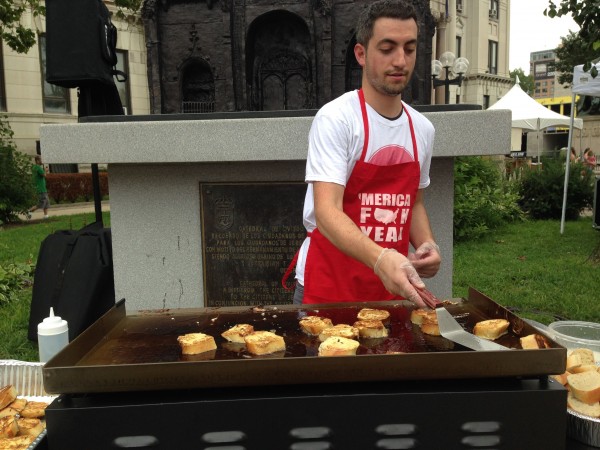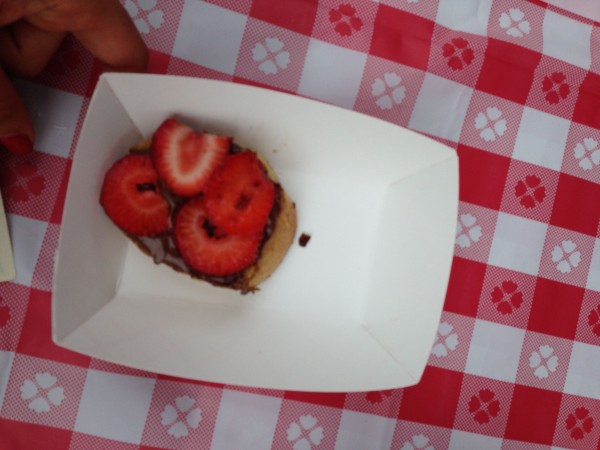 Since I ate most of Mia's snack, I went over to the lovely Bambino chef; one of my favorite Jersey City peeps. She was giving out free cupcakes for kids to decorate…. I decorated one  for Mia and well, this happened: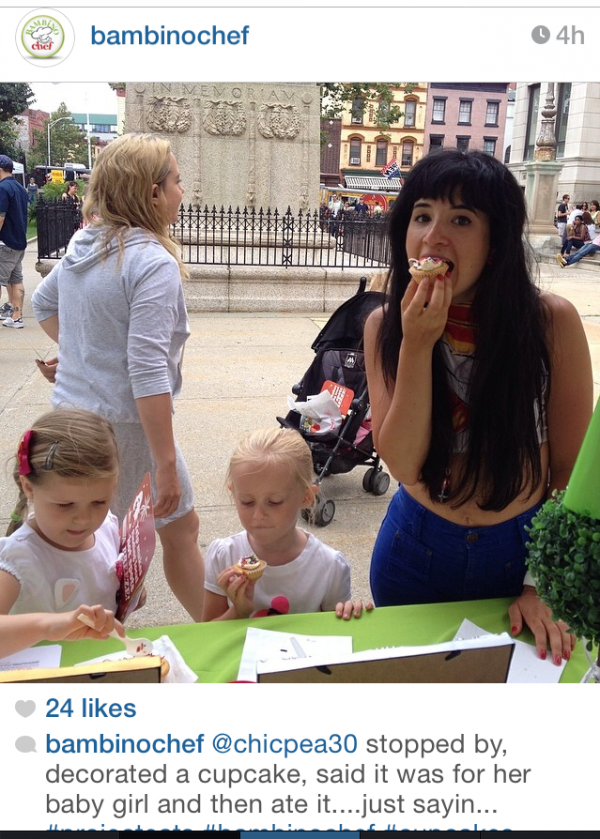 Thanks for calling me out on social media Bambino chef!! haha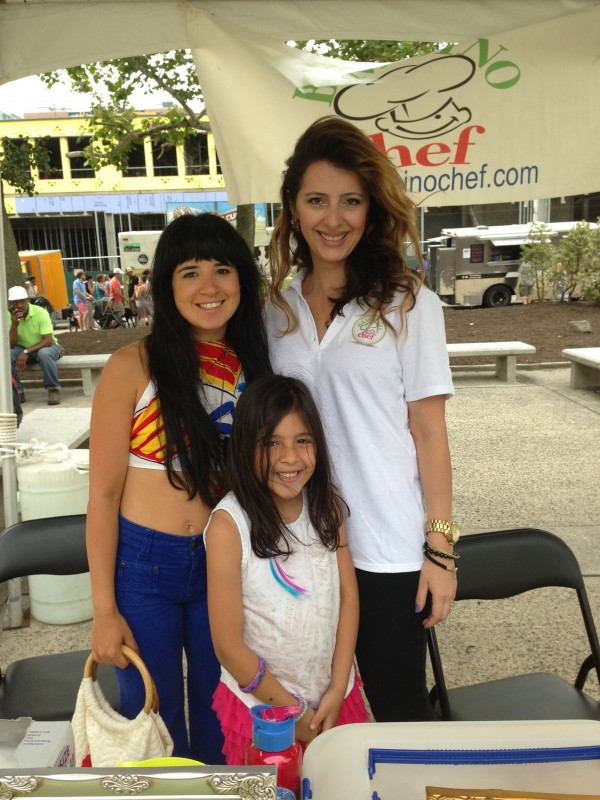 Let's take a break from the food and check out the cool peeps that were getting their eat on including the Mayor Steve Fulop!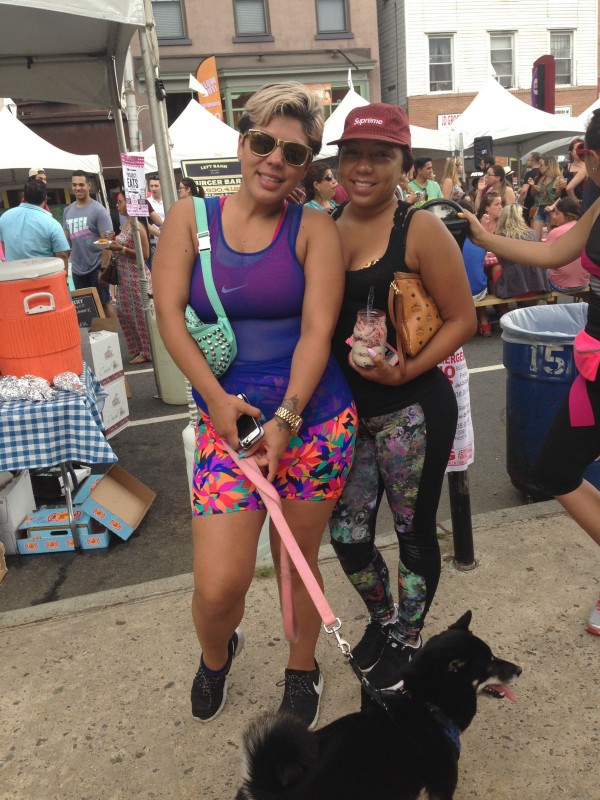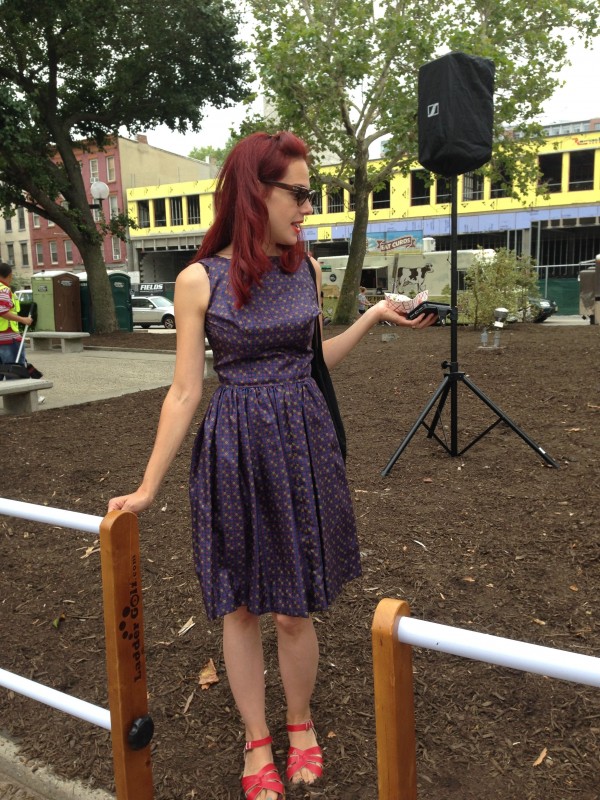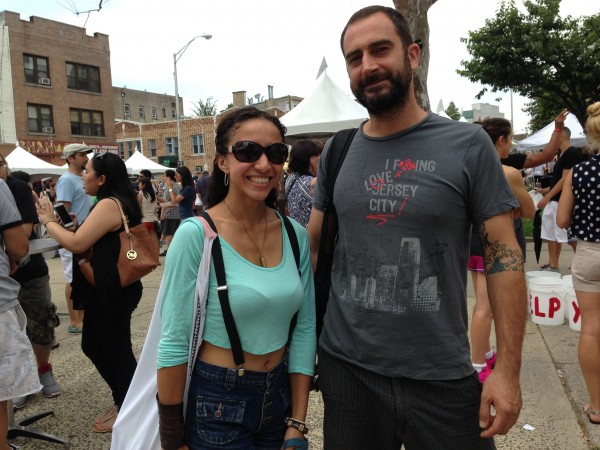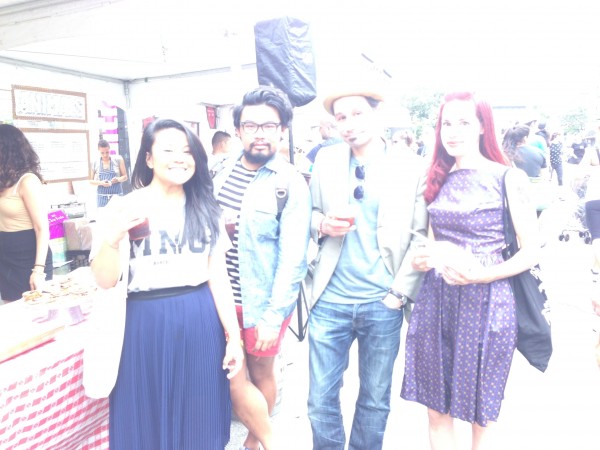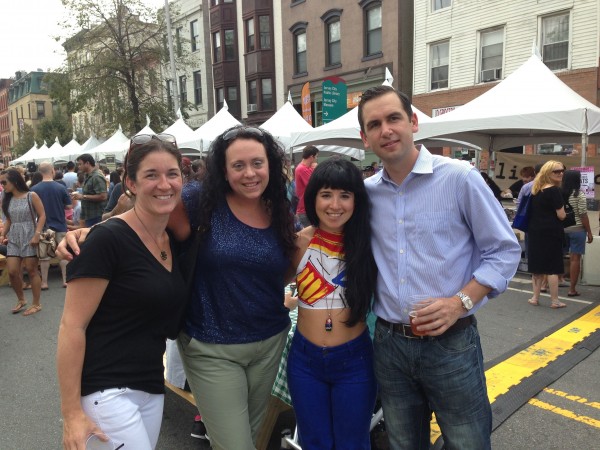 Ok back to food… I had to go see my girl Krista from Grandma downtown  and literally downed a whole escarole and white bean roll which was ridiculous and amazing.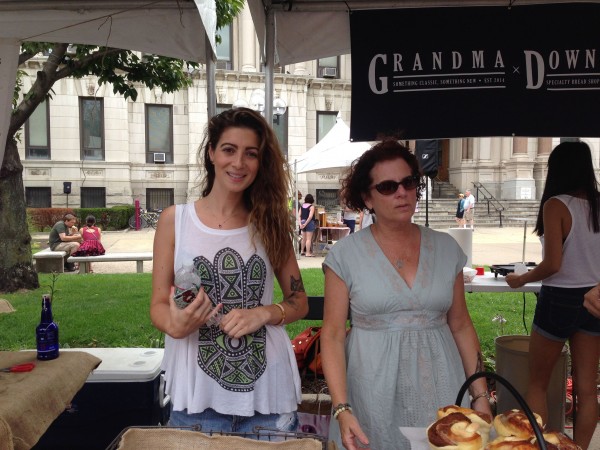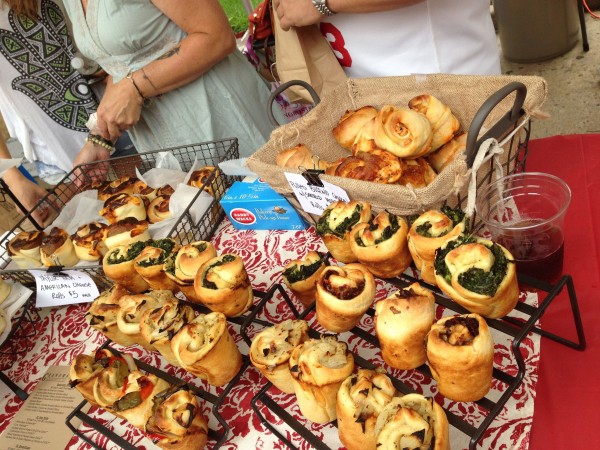 I was already pretty full at that point but felt like I needed a little something else, just a small little snack. Pizza from the Pizza Vita truck…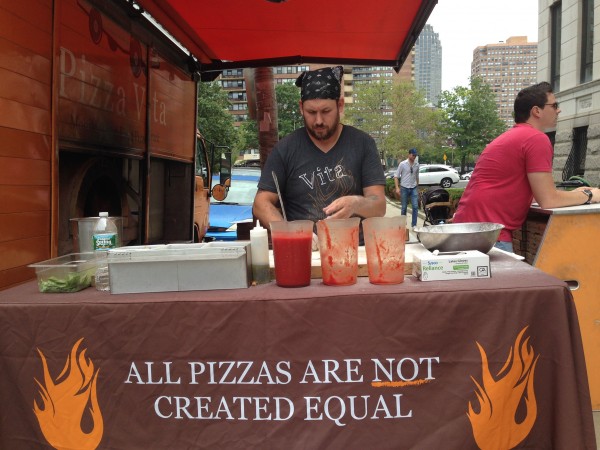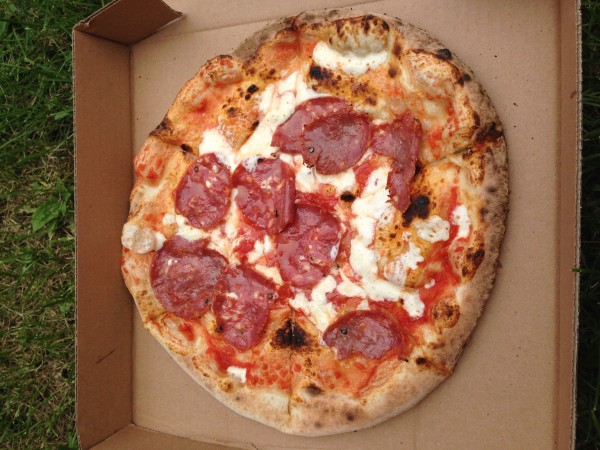 After that it was game over… stick a fork in me please!!! More pics for your enjoyment…. are you in there somewhere?