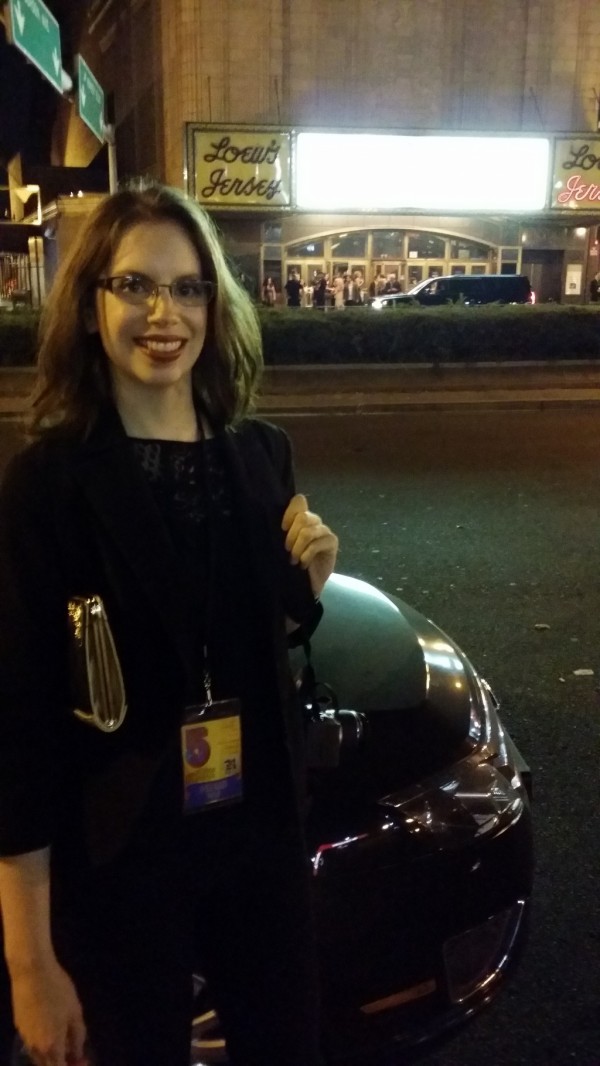 As I walked out of the 1920s theatre doors into the brisk night air, I must've been nearing floating off the sidewalk.  I was on such a high from the night I just experienced.  Stars, a red carpet, drinks flowing, music playing…I'm talking about the opening night of the 5th annual Golden Door Film Festival.  It was created by actor Bill Sorvino in an effort to raise Autism awareness and has been getting bigger and better every year.  There have been over 296 films from 84 different countries screened at this festival to date. Impressive, right?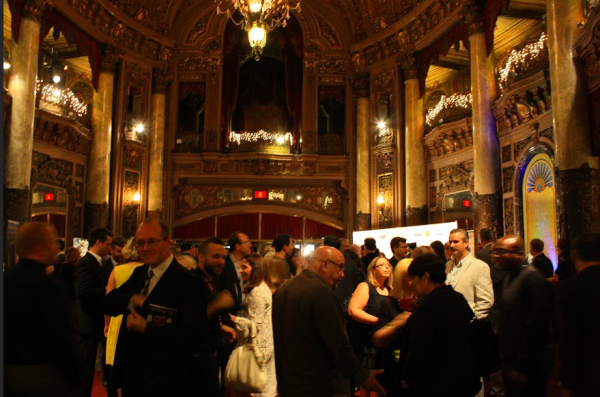 I remember first hearing buzz about the festival last year after seeing pictures on social media of Tommy Hilfiger making an appearance. I am a huge movie person and was so mad I hadn't heard about it sooner, so I promised myself I'd go to it next year. Little did I know I'd be going as press!  As I walked back to my apartment, yes walked back (it was held at the gorgeous Loew's Theatre in Journal Square) I couldn't believe what great movies I got to see, people I got to meet and that I scored my first mini interview with a celebrity.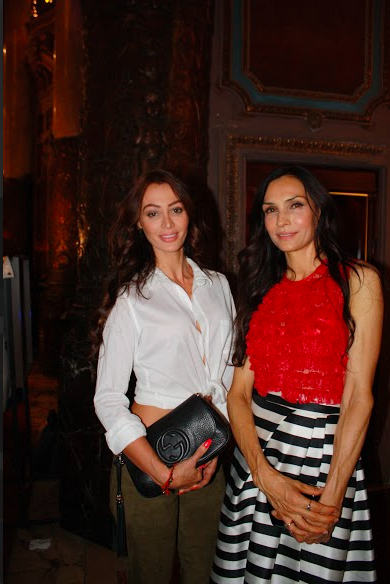 Let me not get too ahead of myself though. Let's back track to the beginning of the night.  I walked in, grabbed my press pass and was immediately hit with such an amazing energy from the crowd that was there. In that second I couldn't help but focus on how fancy this night was and knew my focus was going to be on fashion.  There were so many stylish peeps there!  As I started snapping pictures I spotted….
Famke Janssen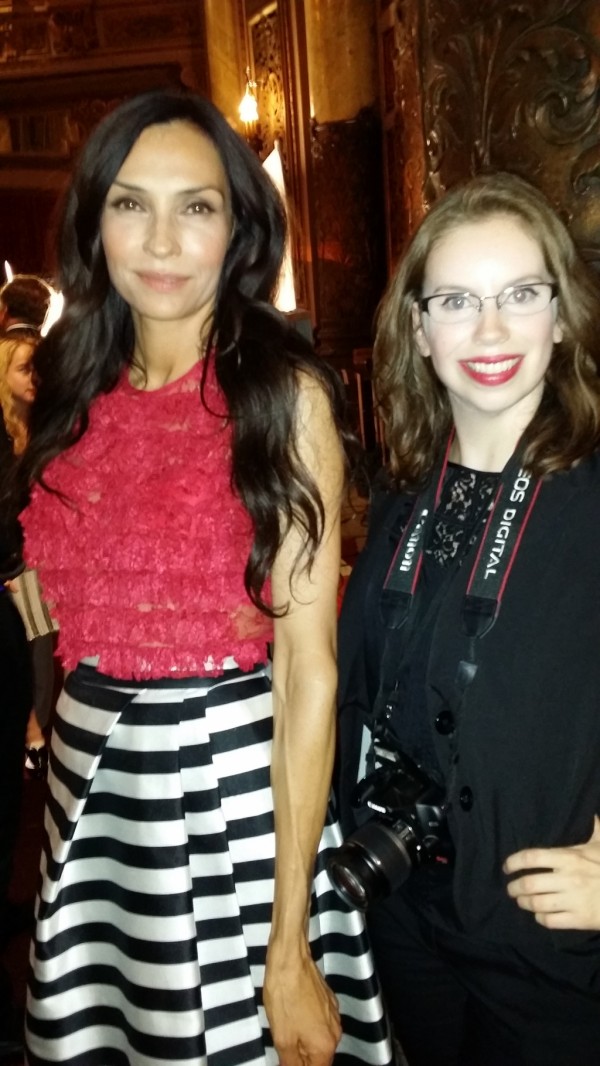 Hi, my name is Jess, and I write for a Jersey City culture blog called CHICpea.  Tonight I'm focusing on fashion, and I love your outfit.  Can you tell me what you're wearing? It's funny this [pointing to skirt] it's actually from Hemlock Grove. [laughs] So, I put this on, and when my friend/stylist walked into the room and looked at me he said, 'So what are you wearing tonight?'
 Oh no!  Ouch!  
Yeah so I didn't look prepared, I guess.
No!  You look fabulous!
Thank you.  So Comme des Garcons and Tibi.
Great!  Thank you!
As I took a minute to pause and take a look at the pictures on my camera, a man approached me named Stephen Friedland aka Brute Force.  We chatted for a few minutes.  He was so fun, charming and eccentric.   If you haven't heard of him, he is a Jersey City native and singer-songwriter from the 60's who was signed to Apple.  No, not Mac or iPhone Apple, but Apple Records as in the record label that was launched by the Beatles in 1968.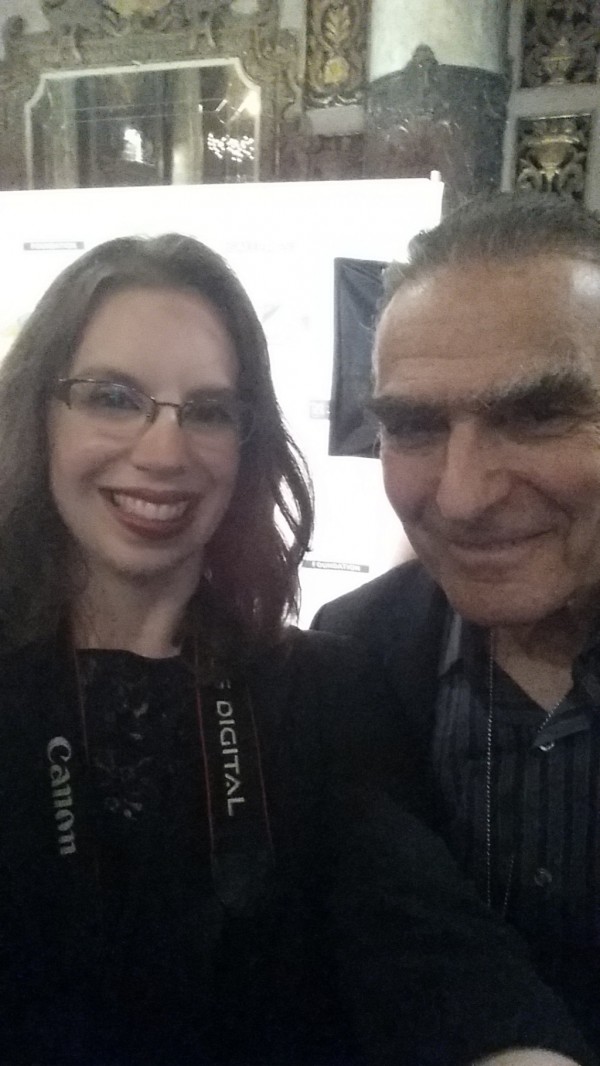 However, just as he was close to reaching the height of fame, the label refused to release what would have been his first single.  Here's why.  The lyrics went a little something like this: "I'm the King of Fuh.  I'm the Fuh King" While it may seem mild-almost laughable now- it was too much for the music censors to handle in the 60's. Apparently a few copies of the song leaked out as songs do, and the whole story of Brute Force grew somewhat of a cult following and went down in music censorship history.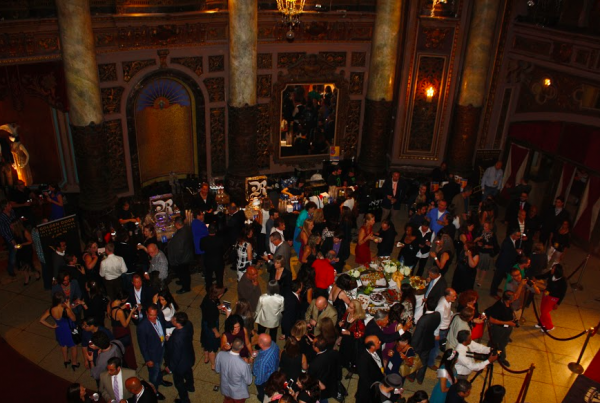 Fast forward to about 40 years later, the song was released on an Apple compilation record and Brute Force's career has ignited at the ripe age of 76!  He now performs at Beatles conventions with his daughter, is the star of a documentary and has even starred in an Enrique Englesias music video.  This story is so cool you couldn't make this up. Here's his take on the whole thing:
So you're the subject of a documentary that will be showing here this weekend?
Well 6:00 tomorrow the documentary called Brute Force, a section of my life when I got a record on Apple Records and I was a protege of George Harrison.
Really!
Yeah, and I was censored by EMI and Capitol until finally- that was in '69- until finally in 2010 they put it on a compilation called "Come And Get It: The Best of Apple Records" and I'm on there with Billy Preston, James Taylor and all the Apple artists.  And so, we'll be playing the song called King K-I-N-G of Fuh F-U-H along with other musicians with my daughter at Brightside Tavern.   You can actually have dinner there, too.
I know Brightside Tavern.  I get takeout from there all the time.  
You know Tommy Parisi?
Yeah I think when they first opened, he was hand delivering some people's orders and he might've delivered one to my apartment.  Nice guy!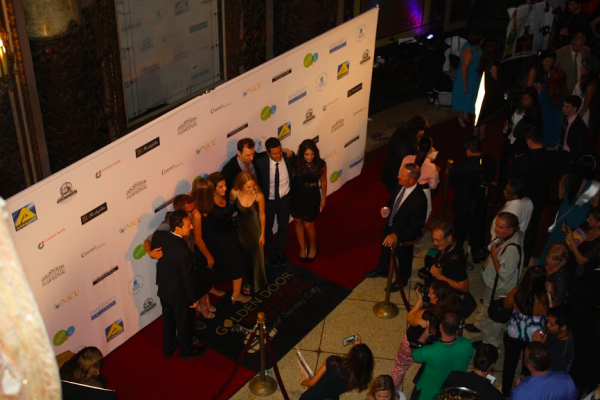 Yeah, so that's my part in THIS.  [huge gesture around the room] And tonight I'm here to do the red carpet.
Fantastic!  
Mr. Friedland also went on to chat with me about the Pope and asked if I wondered if he ever wants to drive himself in his Fiat, if the Pope drinks Coca Cola, joked if I know the Nintendo Mario Brothers (because that's my last name), about ChicpeaJC and more or less if I'm single.  I'm telling you this man was a trip!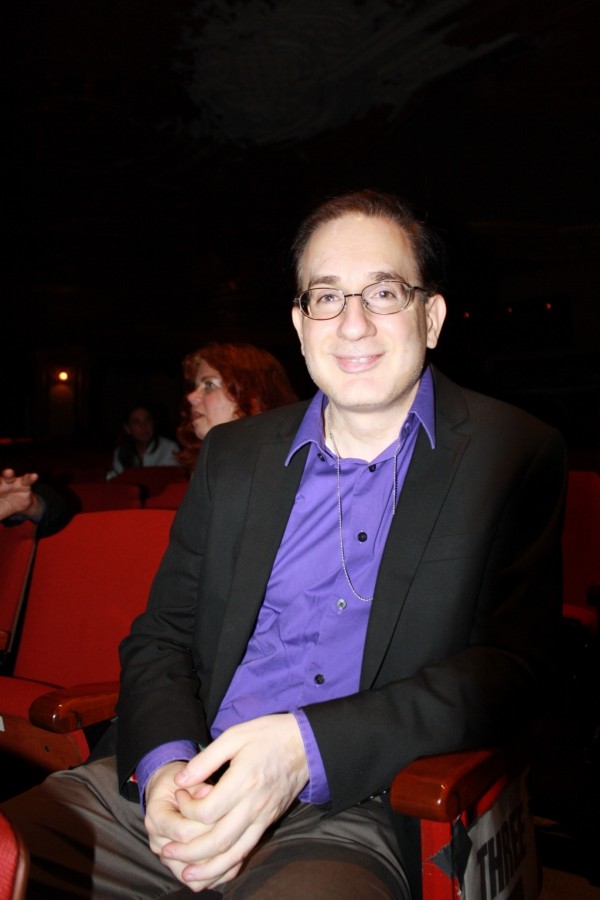 Later on as I walked into the theatre, I heard Mr. Friedland yell from a seat as I walked by, "Oh, there's Jessica, the famous writer!"  I walked over once again to the man with a huge twinkle in his eye to say hello, and he introduced me to a man sitting next to him named Don Scime, the writer, producer and actor in The David Dance, which was screened on Friday at NJCU.
What is your movie about?
It's a comedy and family drama.  We've done a lot of film festivals.  We won best picture at New Hope.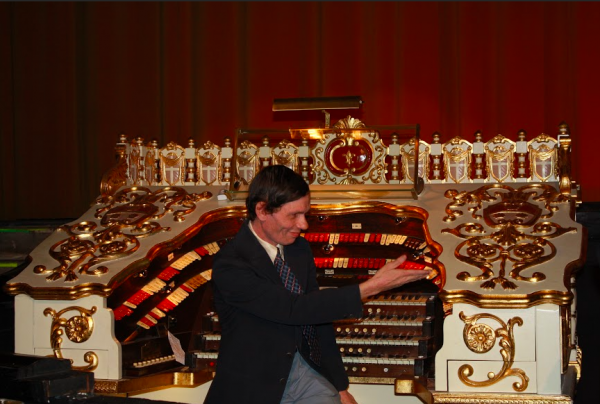 Oh, great!  Congratulations!  Where did the inspiration come from for this movie?
It's originally based on a conversation I had with my sister.  She had been considering adoption and then at one point she decided not to, and I was also reading some things about conversion therapy so there's a little bit of that in there, too.  I just tried to put those two ideas together.  It's directed by April Winney.  She directed two episodes of The Fosters for ABC Family television.
Yeah, I know The Fosters.
And we shot it in Buffalo, NY.  My parents are originally from there- I mean, I'm originally from there- but my parents still live there and we worked together a lot on the filming locations.
What made you want to get involved with this film festival here in Jersey City?
Well, I've submitted to a lot of film festivals and we hadn't had a screening yet in Jersey, so this was the one!  [laughs]
Are you staying here in Jersey City during the festival?
No, I live in NYC, so I'm just a PATH train away.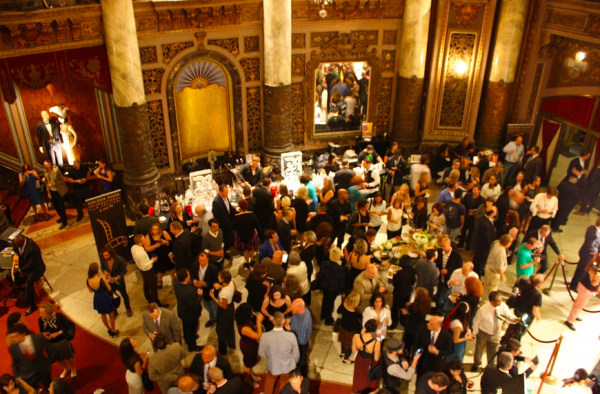 Oh, ok.  Have you been out anywhere around here?
I actually went to the Jersey City gay and lesbian parade, so I went to that a couple weeks ago.
Yeah, one of our Chicpea contributors covered that event. 
No yeah, it was nice.  It was cute. I walked around there a bit, but honestly I haven't been to any of the restaurants here yet, but I plan on it.  I'm here all weekend.  I plan to explore.
There are so many great restaurants and bistros popping up around here. 
Yeah no I've seen it.   My friend Monica lives here, and she really loves it.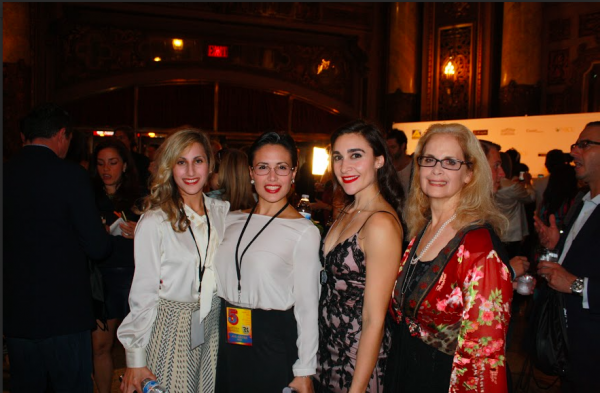 Alright, it was so nice meeting you!
You, too!
I then quickly grabbed a seat for the screenings of short films "I'm So Jersey City…" and "Jersey City: The American Dream."  The first was a very cute film created by a local Jersey City writer in response to "I'm So…" memes that went viral recently.
It was different Jersey City residents on the street completing the sentence, "I'm so Jersey City…"  A couple answers that got extra laughs were "…I remember when parking at the Newport Mall was 10 cents." and "…I remember when there was only ONE playground in the whole city."  The latter film was directed and produced by a Jersey City middle school student and is an interesting commentary on Obama's immigration policy and the large diversity that Jersey City holds.  Apparently this isn't even his first film!  He also had one in last year's film festival.  Can you say future Spielberg?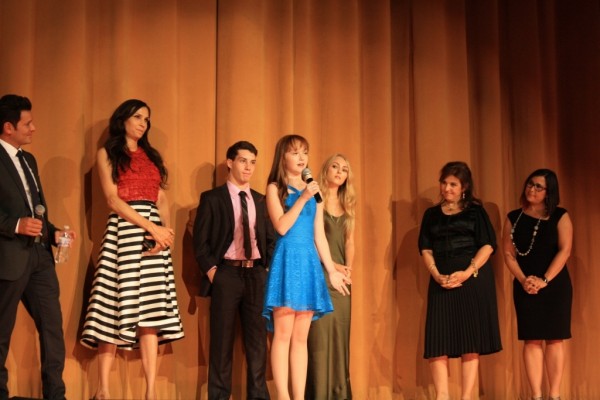 Then the main feature Jack of the Red Hearts played.  This was such a great, heartfelt film and portrayed a family affected by Autism in such a respectful and realistic way.   I think special shout-out goes to Taylor Richardson, the little girl who played autistic Glory in the film.  She was so convincing in the role and had such poised answers during the Q & A after the film.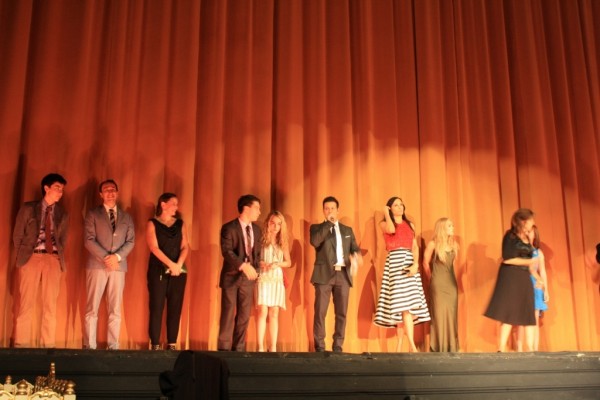 Overall, I highly recommend it!  If you didn't get to see it, it's going to be in limited release starting December 4th in 25 AMC theatres in NYC and across the country.
http://www.jackoftheredhearts.com/?page_id=42
https://www.facebook.com/jackoftheredhearts
Link to video I took of the Q & A: https://www.facebook.com/jackoftheredhearts