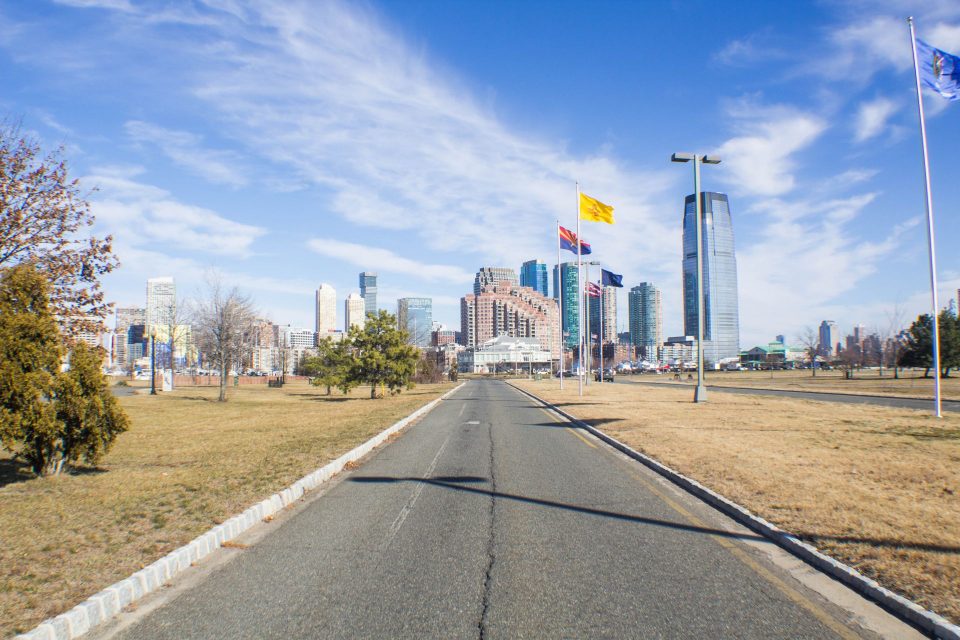 On April 22nd, pass by Liberty State Park for the free Annual Earth Day Celebration, sponsored by the Hudson County Improvement Authority! There'll be three main events: HCIA 5K walk/run, a family-friendly festival, and the Friends of LSP's 5K Walk.
The Annual 5K Run kicks off the day at 10AM along the Hudson River Waterfront Walkway. Registration, including parking ($7), is $25 from 7:30 AM to 9:30 AM the day of, $21 for pre-registration, and $18 for USATF–NJ members (with proper identification). Register now! Trophies will be awarded to those who finish in 1st, 2nd and 3rd places overall, as well as medals to 1st, 2nd and 3rd places according to age groups. There are also t-shirts given to pre-registrants & post-registrants while supplies last, and post race refreshments will available at the Earth Day Fair!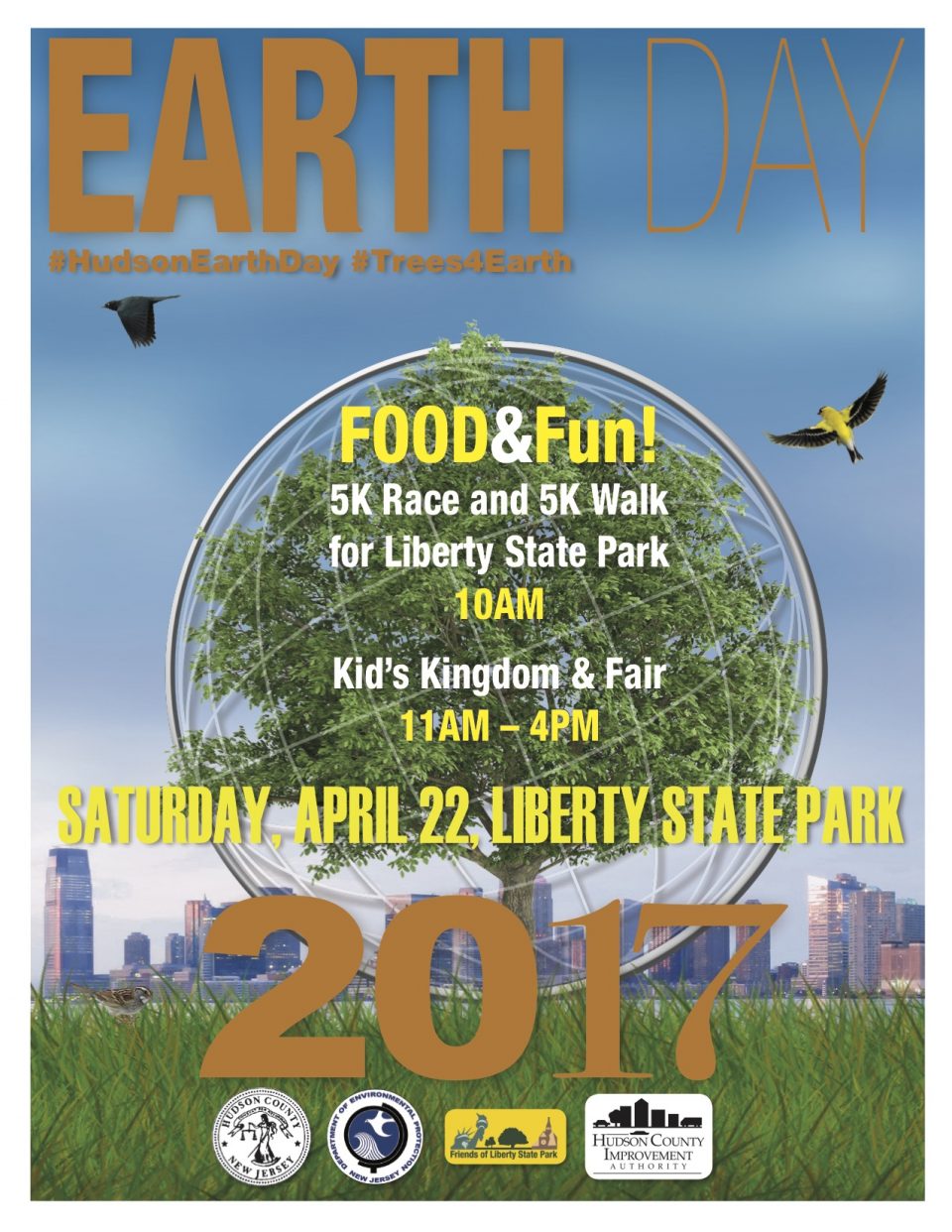 In addition, the Friends of LSP's 13th annual 5K "Walk for Liberty State Park," a fundraiser to benefit its volunteer garden beautification program, will kick off a minute after the HCIA Run. To pre-register, please click here!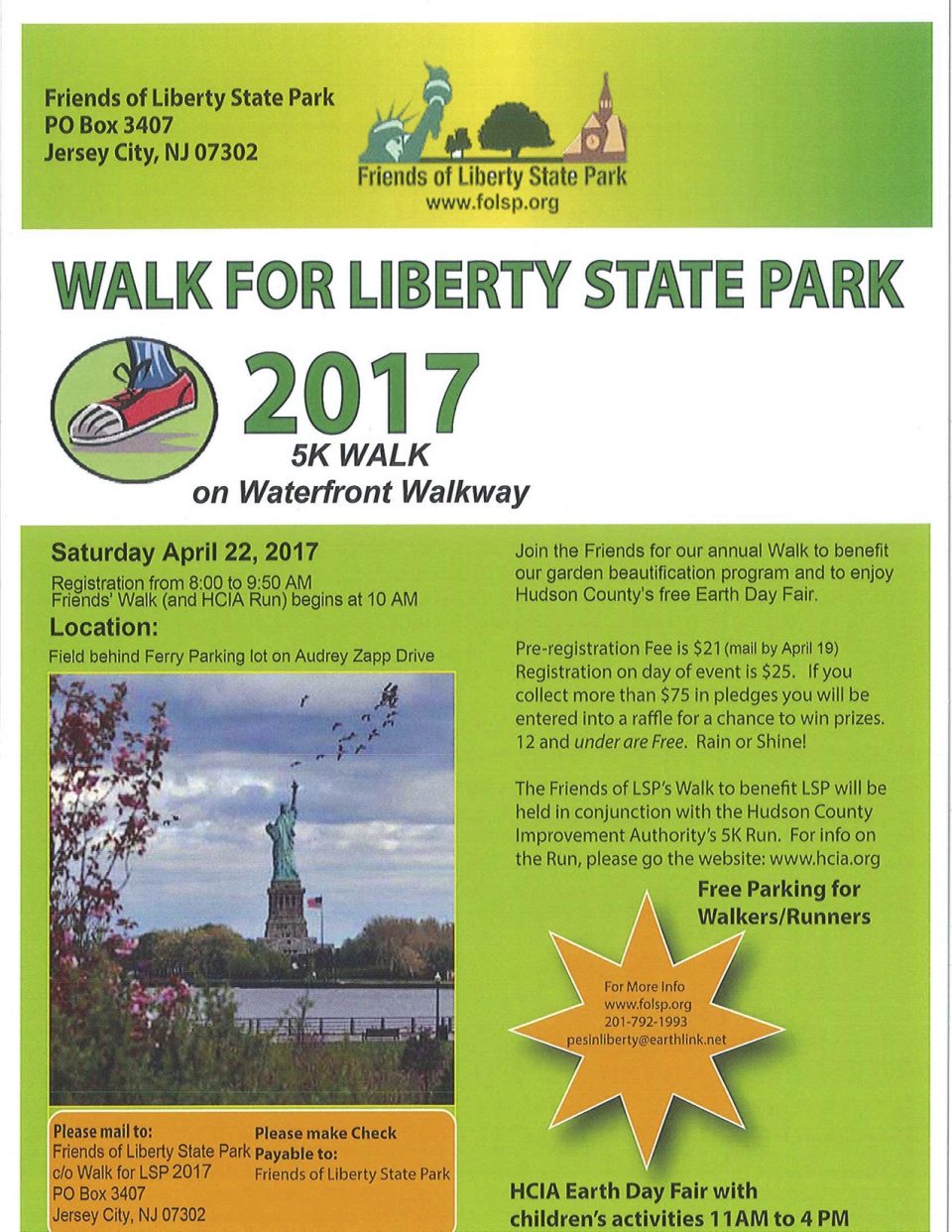 From 11 AM to 4 PM, you can enjoy the Earth Day Kids Kingdom and Fair! There'll be live entertainment including the Envirojuggler, Michael & the Rockness Monsters, and a visit from the Field Station: Dinosaurs. There will also be arts and crafts activities, five inflatable rides, face painting, entertainers strolling throughout the crowd, and kite flying! Earth Day will include some great food vendors to keep you fueled throughout the day! You can grab some bites from Tony's Sausage, Ben & Jerry's, The Empanada Guy, and Maisson Crepes.
Tents will be stationed with a variety of exhibitors to learn about organizations like the Hudson County Improvement Authority and the Hudson County Transportation Management Association, as well as learn more about recycling and receive a free sapling to plant at home.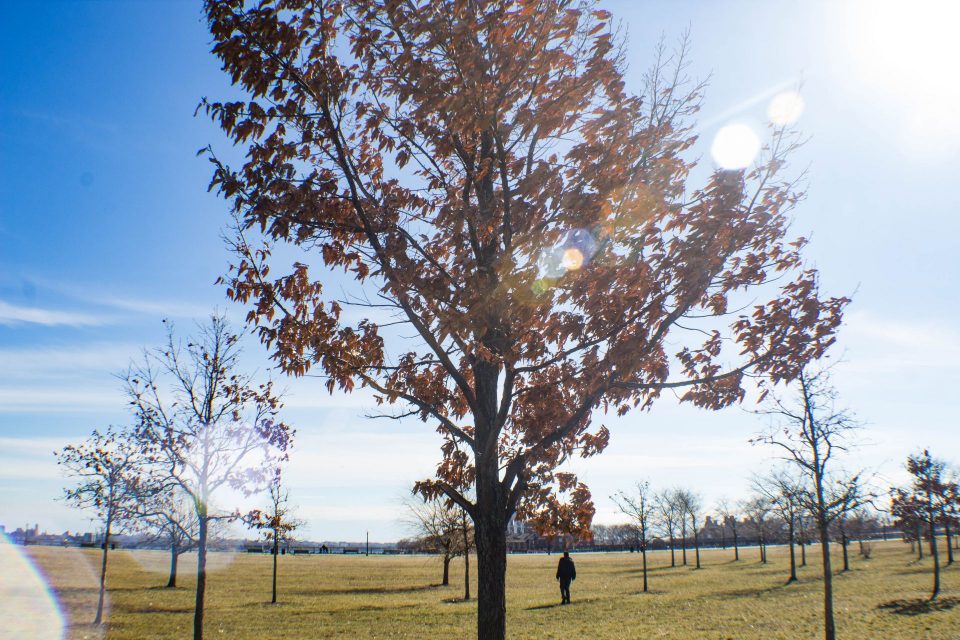 While Earth Day is tons of fun, the ultimate goal is to spread awareness in the community on the importance of Earth Day and applying the things you learn to your everyday lives!
Remember, Earth Day (and every day, really) should be about keeping the planet as clean and as protected from future damage as possible, so consider taking public transportation to Liberty State Park for the festivities! You can take the bus, ferry, or light rail to Liberty State Park Light Rail Station, and shuttle buses to the event will be available. Have fun, and we hope to see you all there for Earth Day!