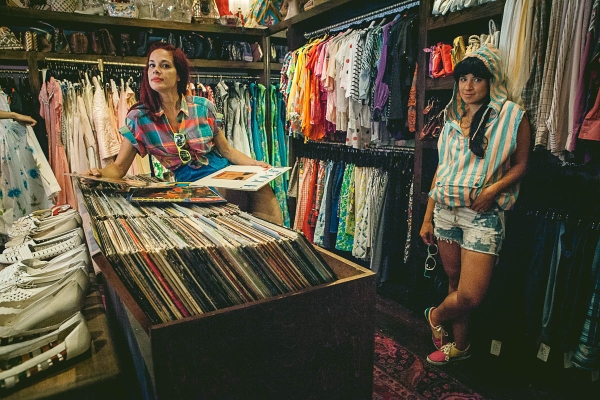 Anyone who's been following this blog or my social media knows that I am obsessed with local vintage Boutique Another Man's Treasure. I can honestly say that 75% of the clothes I wear are from this shop! I even dedicated 2 weeks to the store as well as over a dozen "what I am wearing" posts. Suffice to say I have a problem.
My name is Lynn, I am addicted to vintage shopping at Another Man's Treasure.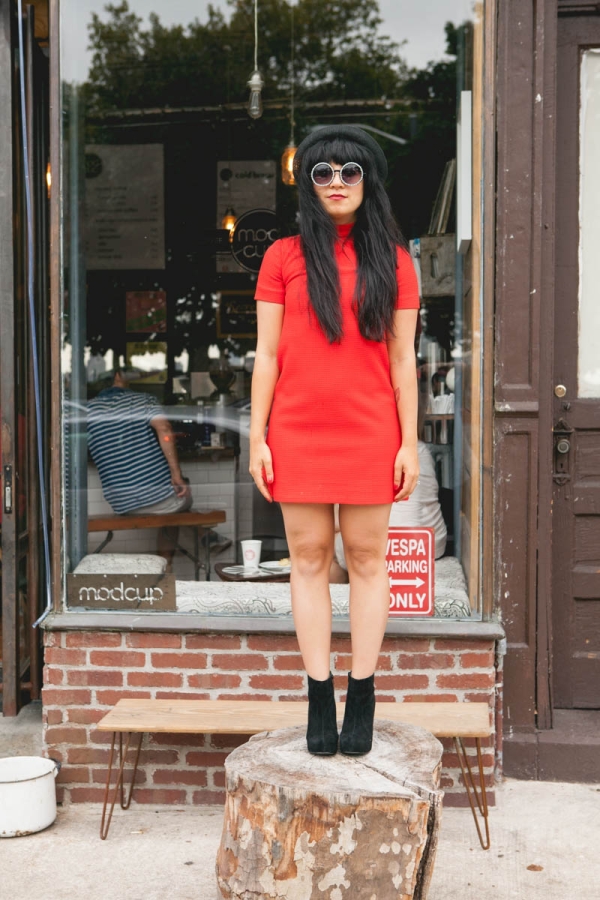 Meika and Warren the owners/stylish peeps and dear friends do an amazing job at curating the store. They are extremely hard working and pride themselves on providing us with amazing one of a kind fashions at extremely affordable prices. They are an asset to the Jersey City community and to the fashion world.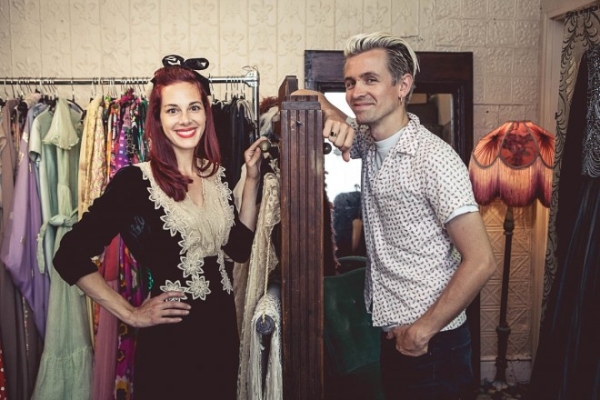 Just recently, I went for a "spree" and bought around 5 beautiful pieces for less than 200$! So stay tuned for those posts haha.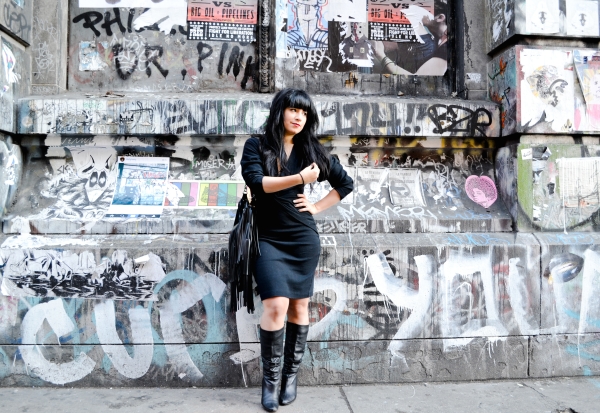 This week they reached an incredible milestone, they celebrated their 9th year anniversary! They also announced that they will be moving their store to the new Charles & Co building (post coming soon) on Grove street. Which means they will be combining their showroom (that holds higher priced pieces) with the store under one roof.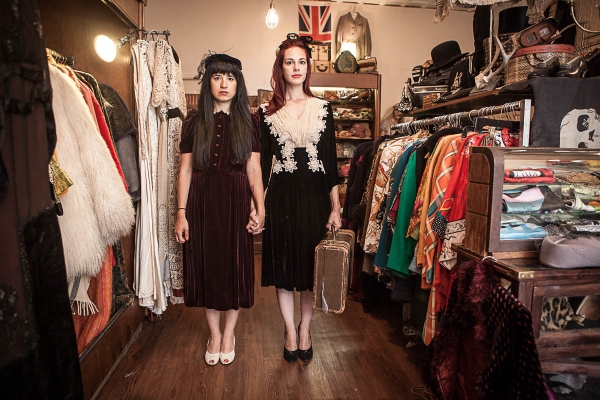 They will also carry a children's line!! Which makes me so excited, now I can have mini-chicpea become a vintage queen like mama.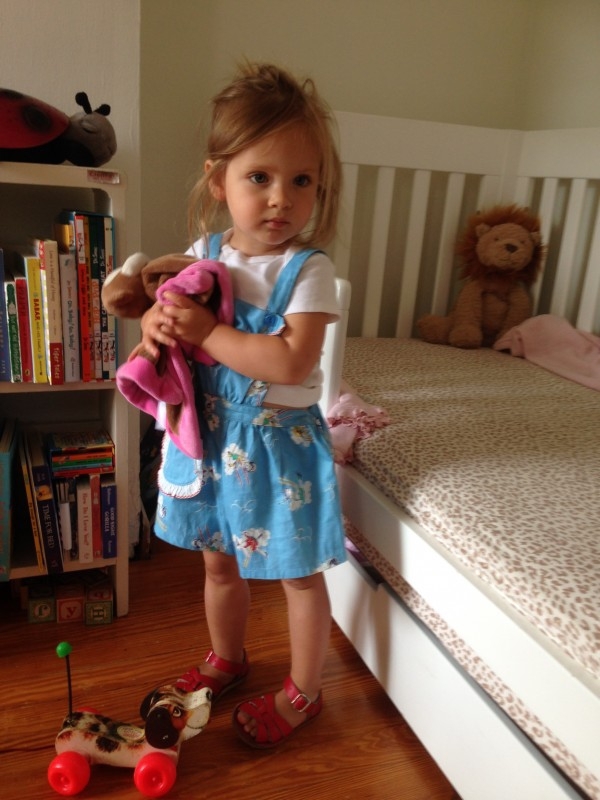 All that being said, moving locations is going to be quite the project for the AMT family and they need our help!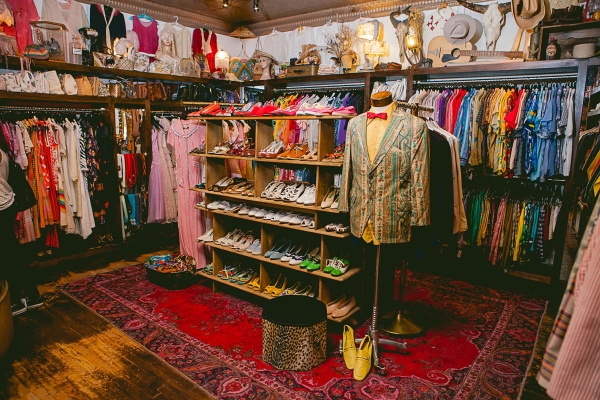 This Thursday they are throwing a fun party at LITM to launch the Another Man's Treasure vintage store Kickstarter campaign! This campaign is to help them raise some extra funds and assist them with the move and build out of their new location.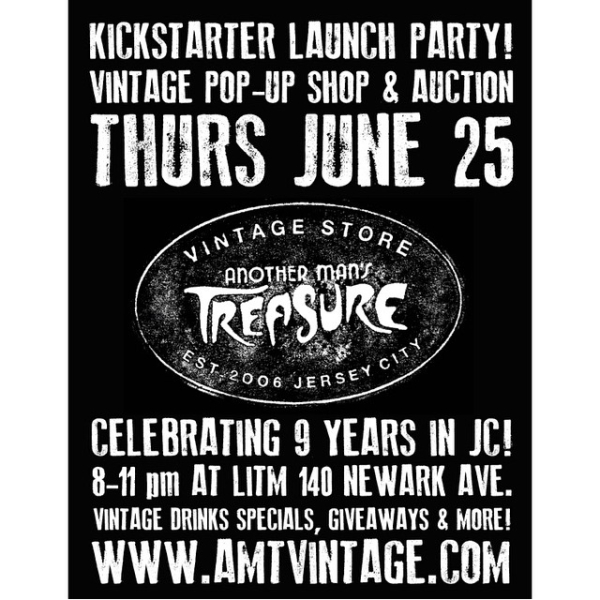 So come to this special vintage pop-up shop and auction event and show your support! I will be there covering all the fun…. (obviously)
LITM will be offering vintage cocktails.. there will be FREE giveaways and lots of great never seen vintage to buy and bid on through the night.. including vintage ROCK tees, vintage designer pieces by HERMES, RAY BAN, GUCCI, and a customized skull studded leather motorcycle jacket!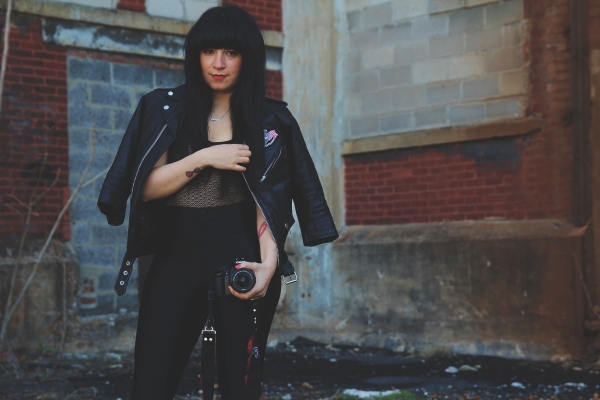 a $10 Kickstarter contribution gets you 1 drink ticket for the night! Other pledge rewards include: AMT Swag bags, styling consultations, AMT membership, vintage sewing classes, vintage photoshoots & more!
Please spread the word and help them to reach their goal!