It's no secret that I love to shop! So as part of our "Chicpea Goes To Asbury" series, we had to check out local boutique, Wanderlus Land And See; A super cute beach and lifestyle shop. I caught up with owner Luke to get the background story and also left with a bag of goodies, just in time for summer. Check them out!
What's your name?
Luke Mosaico
And what do you do?
I own and run the Wanderlust boutiques in Asbury Park and Sea Girt.
And what is Wanderlust Boutique?
So basically, the real name is Wanderlust Land and Sea. We cater to the surf and beach lifestyle, but not just that. Those are our roots. We're not just surfers, we're not just going out and going to music shows, we're working out, we're hanging out by the pool so it's kind of a full lifestyle thing. We do like to surf, so we carry surfboards at my Sea Girt store and all the accessories that go with it. But we're really about just having you come in, letting us do our thing and style you out, make you feel good and you can come to us knowing that you will always walk out with a good experience, good clothing. That's kinda what we are.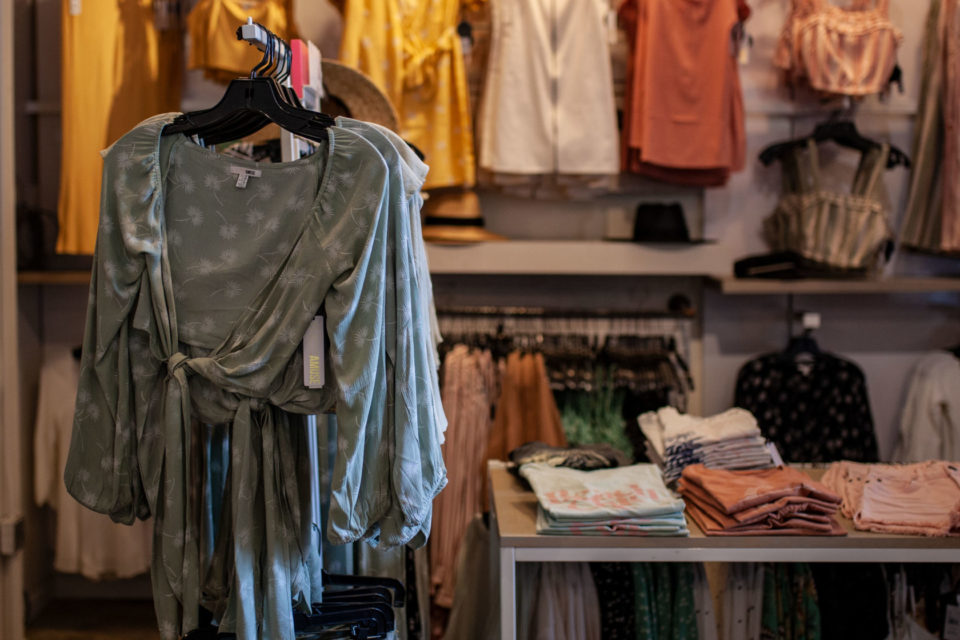 Yeah, as soon as I walked in, I was like, "oh my god", and I grabbed a ton of stuff already. Where do you buy your clothes?
My family has been in the business for a long time. My father owned one of the most iconic surf shops in the East Coast since the 70s, so it's kinda in my blood. When I got out of college, I went right into banking – I had some brains for that. It just wasn't what I wanted to do, so I quit that and I started working for my father. Reluctantly, he hired me and was like, "What are you doing? You shouldn't be working for me." But when I started working for him, I had a knack for it. Then there was just too many chiefs in one house, so I decided to break off and do this. All of this is surfing underlying inspired – so California based. We also bring in a lot of Australian brands that I think are pushing the limit on trends and just moving a little bit faster than what the Californians are doing. So we're kinda a little bit global, we're looking for everything.
What do you love about being in Asbury?
It's up and coming and I can put my footprint on it in a cool way. That's really inspiring to me, me being in Convention Hall, which is such a historic building and sitting back and reflecting on that is pretty cool. For so many people to come and see what I'm trying to do and lay out my dream, it's just fun. I just want to leave my footprint and step in a situation where opportunity was there, and we're just trying to grasp it.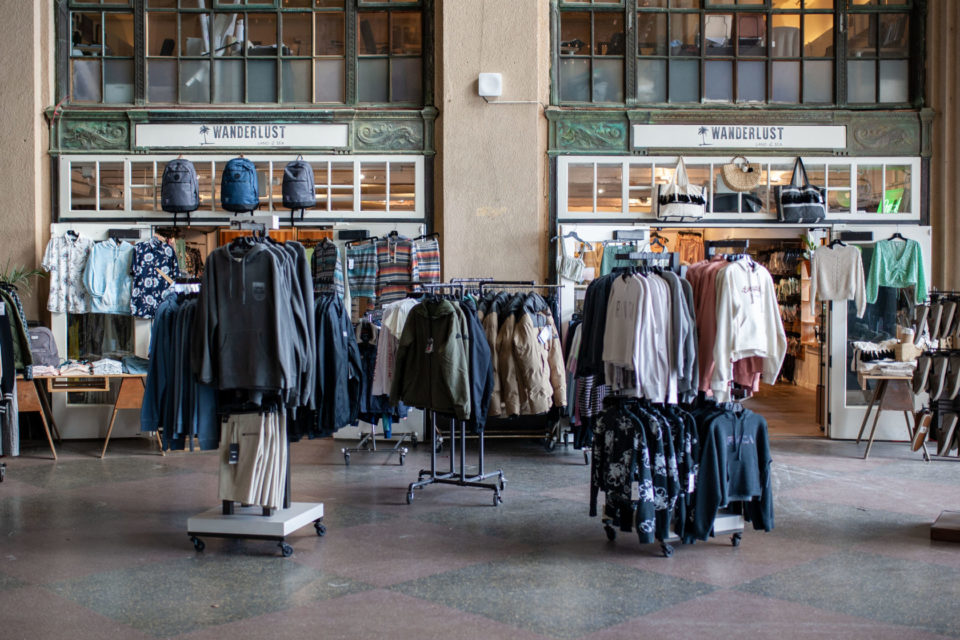 Do you have a favorite hangout spot in Asbury?
Yes – so I'm getting a little bit older. I have a child now so I don't really get out as much as I'd like to. But Little Buddy, which is a little speakeasy attached to the annex and brick wall is definitely one of my more favorite spots to be at. We just did a photoshoot over there, we're growing with those guys and they kind of fit our aesthetic as a brand.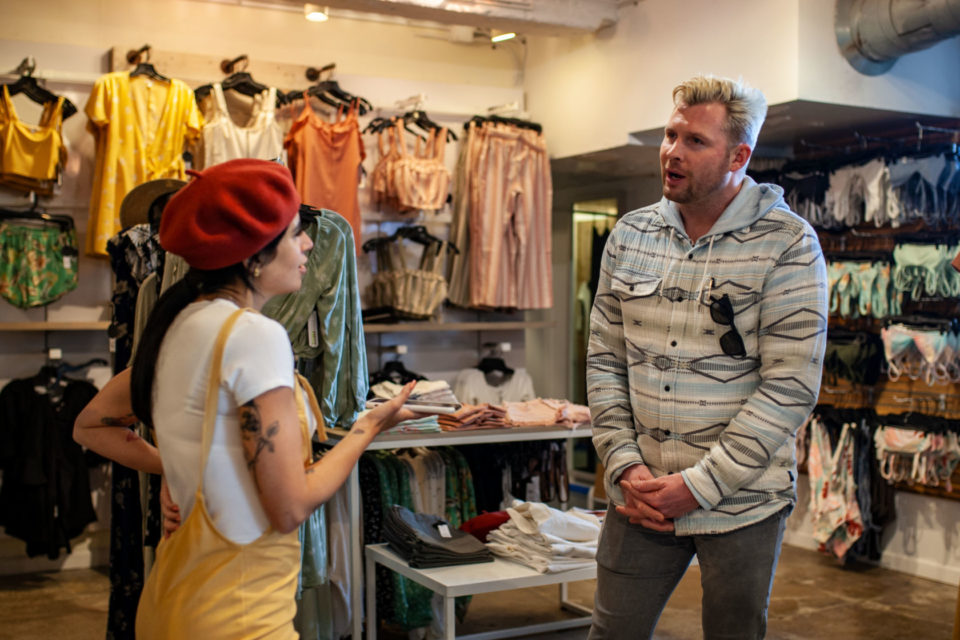 What do you envision for the future?
Right now, we're pretty content. We just opened up a pretty massive store in Sea Girt and we have big plans for Asbury going forward. We'll probably grow into a bigger store and just honing in what we currently have and making it even more special. I'm taking a step back from our growth and just kinda making sure that what we've got in place is doing what it needs to be doing. Just giving everyone that good experience and pushing the level of fashion for us and what we can get away with.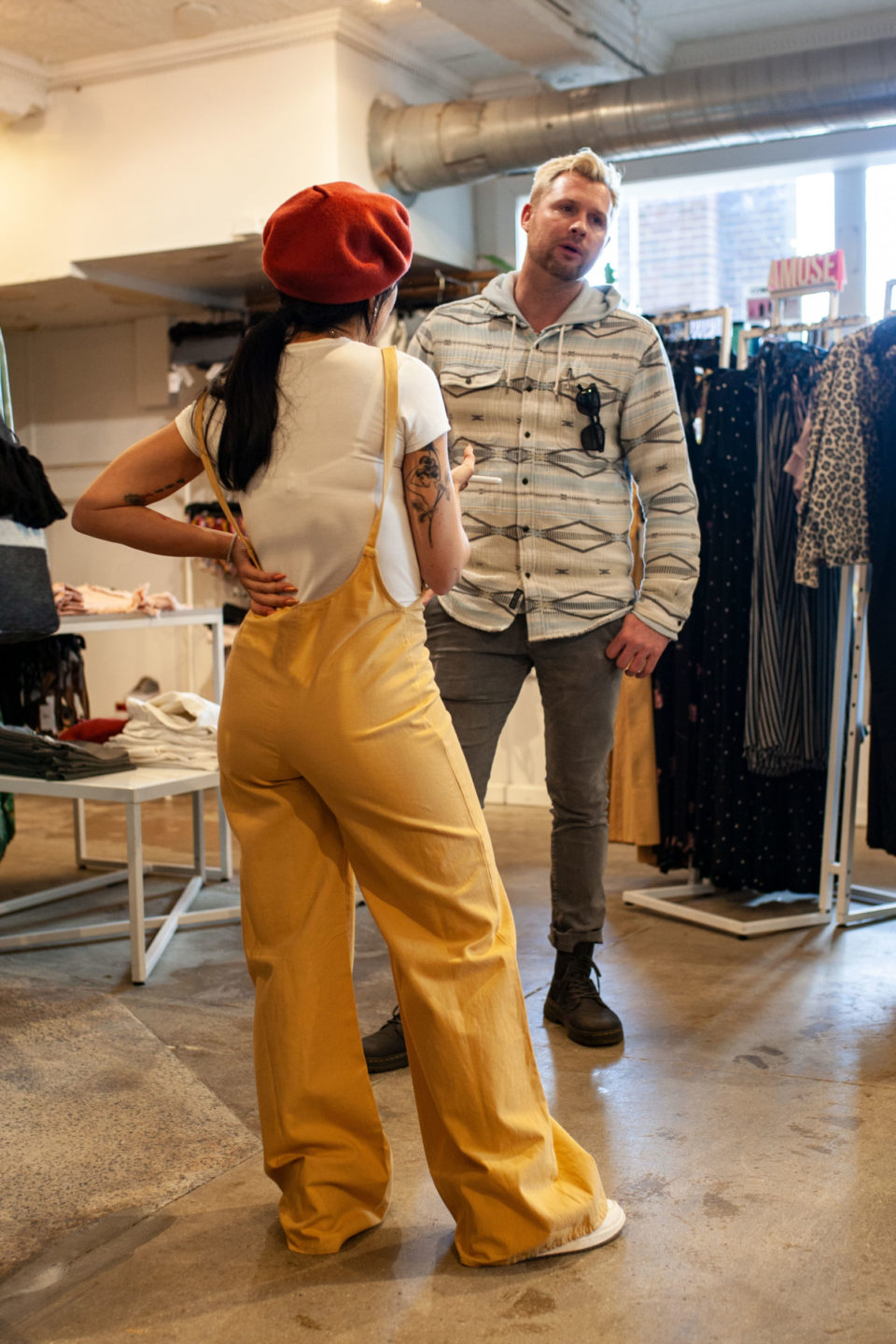 How do you say since it's a beach town, how do you stay afloat all year?
I mean, you obviously gotta work hard during the summer months and I think we run a pretty good business. We know what we need to do. There's always stuff to learn on.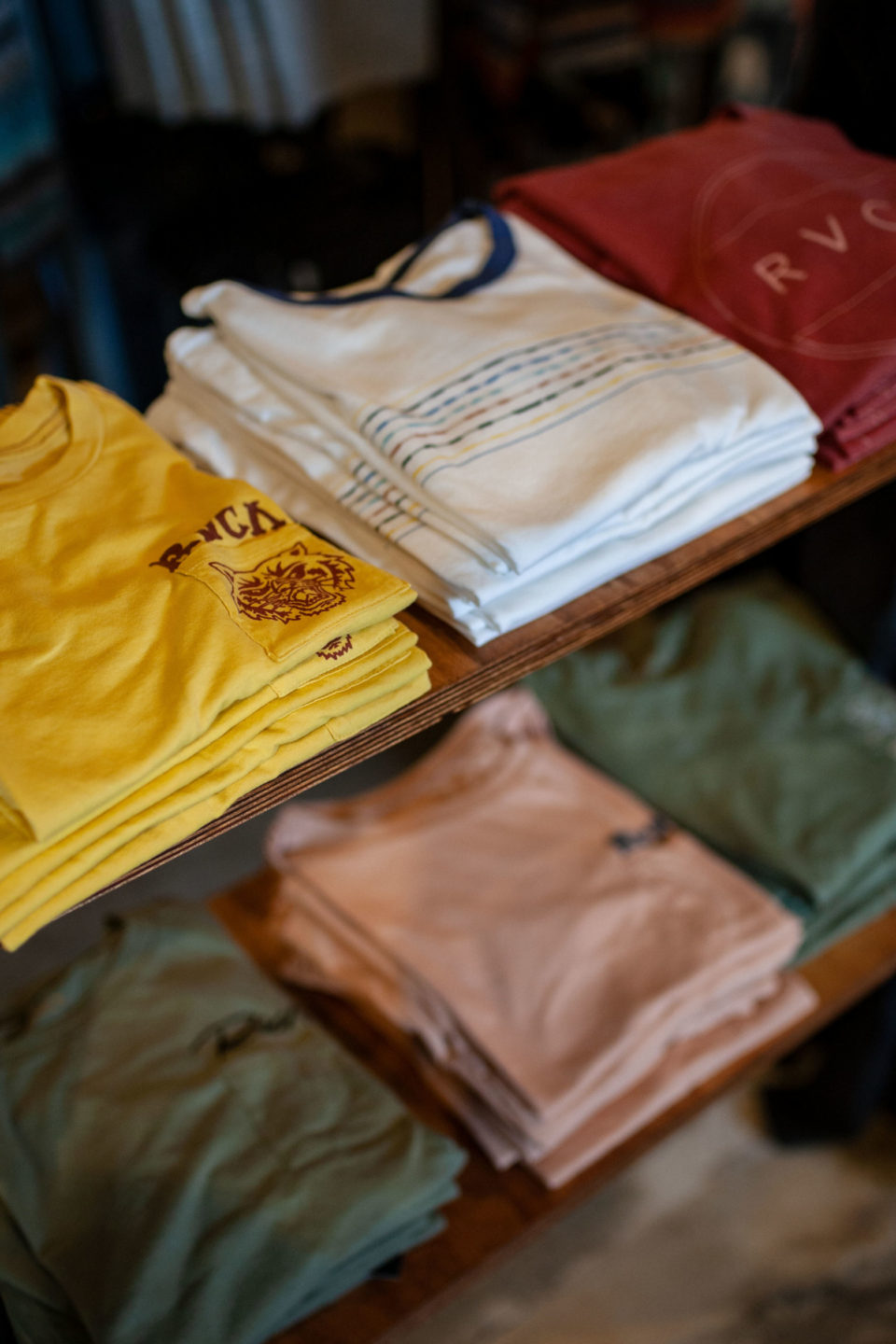 You have great clothes! People need to get dressed… If you build a brand, people will come to you.
One of my favorite seasons is fall. Yeah, summer's over but I take the fall clothing really seriously. We post it on Instagram and make it known that, "hey, we got killer selection of stuff for fall," and so we're slowly building our little following.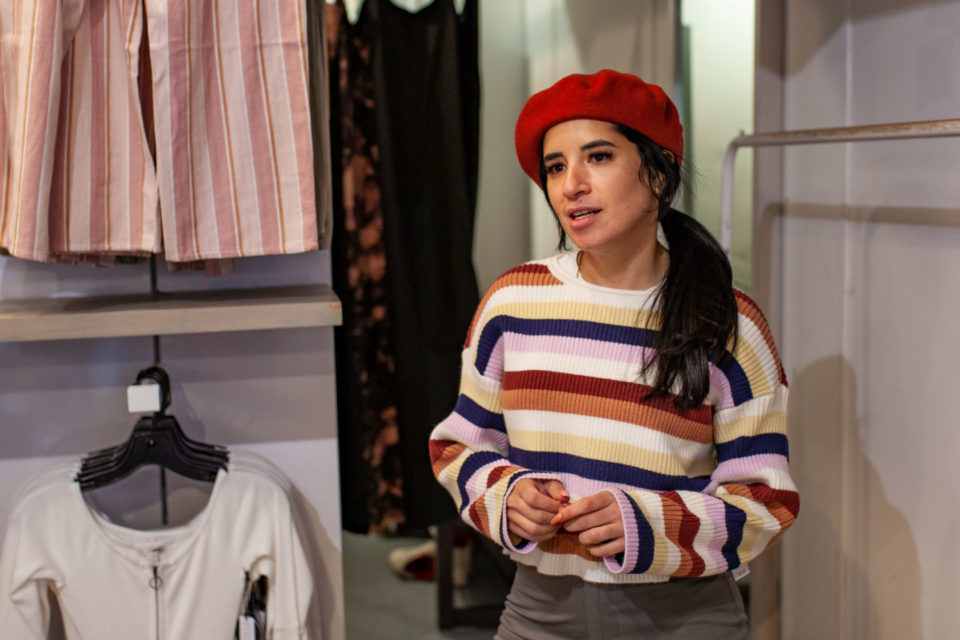 Are you guys available online?
Yes – we just did an online shop this summer. It features most of our Asbury Park kind of branded stuff because people look for that all the time. You'll find that through our Instagram. We'll bring more fashion to that site overtime. Right now it's mostly Asbury Park stuff.
Awesome. Anything else you want people to know about Wanderlust?
Yes – just keep on coming by. We have one of the best sales groups in the area by far. I think that once you get to know us and understand what we're about, you're not gonna really wanna shop anywhere else. We keep you in here and you become family to us when you spend your hardworking dollars on us.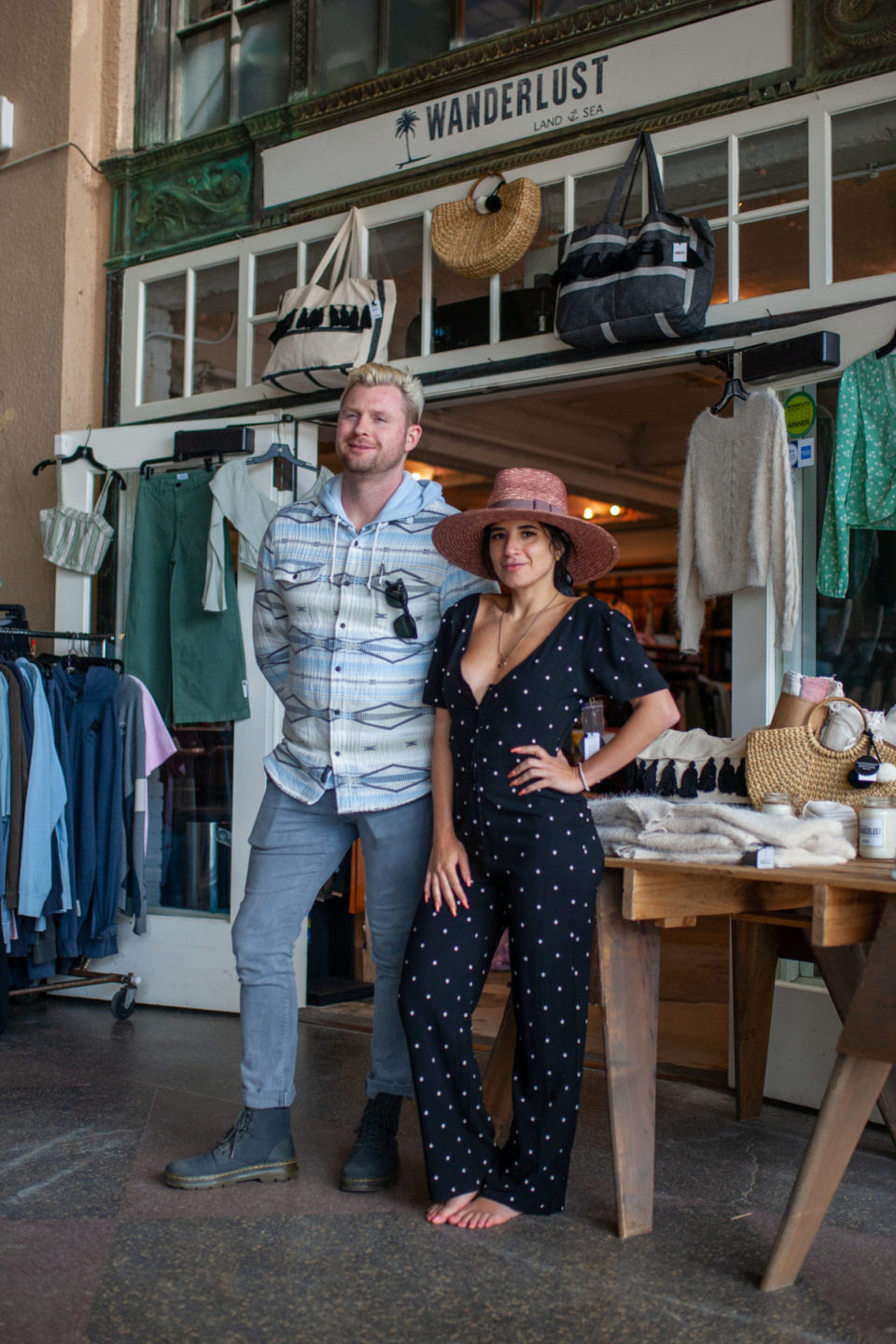 You have men and women, right?
We have men and women and in our other store, we have boys and girls.
Oh cool. Well, I'm excited to shop a little bit.
Thank you. I appreciate that! Go ahead and do it.
Cool.