BWQ Music is a band based in Hudson County with members Darryl, Maxwell, Johnny, and Jack. Leading up to their celebratory dinner with Ani Ramen in honor of their album release, we had the opportunity to reach out to them and get to learn the story behind the band. It was amazing to hear how they met, what inspires them, and how Jersey City and Hoboken have influenced them as artists and as individuals.
Meet BWQ Music!
---
What are your names and how did you all know each other?
Our names are Darryl, Maxwell, Johnny, and Jack. Max and Johnny have been friends for years, and have gotten to know Jack through the Hoboken/JC music community. To put it in perspective, Johnny was the best man at Max's wedding, for which Jack's jazz trio provided the music! I (Darryl) came onto the scene about 3 years ago and gradually started meeting everyone by just performing out at open mics, going to other people's shows, and showing up to some jams (shout out and big thanks to Gerry Rosenthal – a real pillar for our community and a hell of a musician!). The group crystallized during the recording of my first album, "American Ghost," released under Project BWQ.
Where are you all from originally?
Johnny grew up in Caldwell, NJ, Max grew up in Hoboken, Jack is from Arlington, MA. I was born in Korea, but moved to Leonia (Bergen County) when I was young.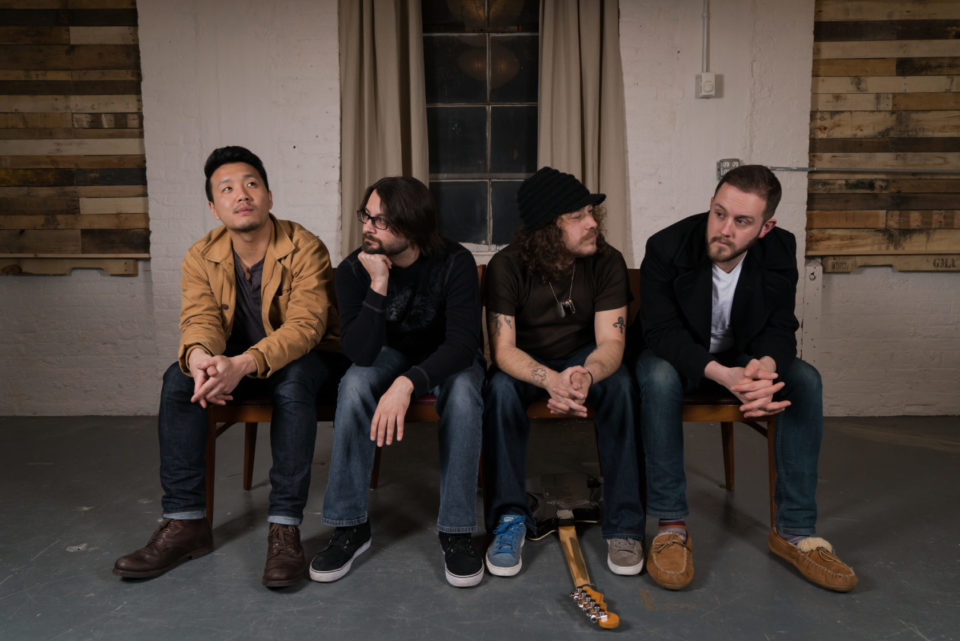 What was everyone doing before BWQ?
Max, Jack, and Johnny have all been active musicians on the scene for quite some time, whether that's freelancing with other musicians or working on their own projects. Everyone hustles really hard – between just the three of them, I'd estimate that they were involved in at least 20 different bands last year. Max and Johnny also operate a studio in Hoboken (Silver Horse Sound), which has become a key resource for our music community. On the other hand, I was a math teacher in New York for about 3 years.
I read that BWQ was formerly known as Project BWQ. What does BWQ stand for and what does it mean?
Yes! It started as Project BWQ; basically, it was a songwriting project and a way for me to plunge myself headfirst into music and gain experience across the spectrum of being a performing musician – not only writing songs, but also working in a studio, collaborating with others, communicating ideas, arranging them, and polishing them into a presentable piece of work. I decided on the "Project" part because everything felt so experimental and nebulous; altogether, I believe there were 14 musicians that came in to provide their own touch for each of the 14 songs on the album. I prefer to keep backstory behind the name a secret. At this point, it doesn't really stand for anything – ultimately, it's just the sound of it that seemed to stick. As far as meaning, it would be something along the lines of "the spirit of building bridges."
Who are your biggest influences?
I know Johnny is big into the 70s aesthetic, while Max is a big Zappa guy. Jack seems to take in music sort of across the spectrum; by training, he's a jazz guy, but also appreciates a healthy dose of the 90s… as well as Tom Waits. As for myself, I like to draw from anything and everything I hear, from performers at open mics to songs I hear playing in the grocery store… though at the end of the day, Radiohead and Jeff Buckley are two big influences.
What is your inspiration for your album "Crack Up"?
Just a simple desire to ask some questions and be more open in the music I write.
I read that the band took two tours in the American South. Can you tell us more about the tour?
Sure! Max and Johnny had paved some inroads into Virginia with a band they were previously involved with, and Max is an amazing communicator and organizer for these kinds of things – the kinds of things that bring people together. He suggested we take a tour, and we booked several shows on the way down; Philadelphia, Washington DC, Staunton, and Abingdon. We had some really fun nights where the entire room was up and dancing, and of course, we've played to empty rooms as well! But most importantly, we met some really amazing people along the way, and as a band, it was a huge test for us – just being on the road for a week or two at a time can test relationships. But between the four of us, we seem to have struck a unique balance of personalities and energies. We definitely came back as a tighter group, and for that, our performances on stage have also benefited. We took our second tour with the intent of making it to Nashville to record our second EP – Crack Up – which you'll be able to stream on all the usual platforms starting on Friday, 7/26. We took 4 days in Nashville to record a 7 track album, and honestly, I'm not quite sure how we pulled that one off. But I'd also say that after that second tour, we came back having formed something like a brotherhood. There's a lot of love in the group, and when the 4 of us are hanging out, we share in a lot of laughter. I don't think you always find that with other bands – I imagine it might make more sense in other groups just to have that professional working relationship. But the four of us – we really do love each other.
How do you think living in Hoboken and Jersey City area has affected your music and your love for music?
This place is unique. There are other communities that have maybe more bands and more venues, but I can say confidently that right here in our back yard, we have world-class musicians all plying their trade. The difference is that here in the Hoboken/JC area, we like each other and support each other. I feel like maybe there are other more established "scenes" out there, but it can feel cut-throat and ultra competitive. I don't think any of us feel the need for that kind of competition – outselling other bands or being better than this band or that band… We all just genuinely love making music for others to enjoy, and we want to do it as much as possible, in any way possible. It's the kind of environment where everyone is always growing in their own way, and everyone wants everyone else to be the best they can be. And the success of one person doesn't diminish the success of another; I can really say that if you've been involved here, you have a community that is rooting for you. If you're willing to grow and willing to support others, then there's space here for you. If I had picked somewhere else to ply my trade, I think my first album (American Ghost) would've been dead in the water. It would've been an impossible project elsewhere – not with the budget that I was working with. It's only deepened my love for music and reminded me of the best parts of music. As a songwriter, I think it's really easy to get lost in your own head and to battle your demons in complete solitude. But every day I'm here, I'm reminded that music is a connective force and something that is meant to bring people together. Just look at the work Mike Kuzan is doing with The Latest Noise (www.thelatestnoise.com), and what Jaime DeJesus does with the ALEO productions (www.aleoproductions.com) – they work incredibly hard to bring together amazing musicians and find opportunities for everyone to support each other. Next week is going to be a great show of that – all local, original music across 3 days at venues around town to celebrate the 50th anniversary of Woodstock, culminating with Ross Sandler, Sylvana Joyce, and the ALEO Collective at a new venue in downtown Jersey City, Headroom Bar & Social.
What is your favorite Jersey City hangout spot?
Ani Ramen is definitely a favorite. Fox and Crow has a great listening room, and FM has been stepping up as a venue for both local and regional acts, as well as some national acts! I also like the food and the vibe at the Hutton. And while it's not technically JC, Finnegan's Pub in Hoboken is another spot that's very close to the heart. The staff is amazing and I think they've got the best Guinness pour in town!
What advice can you give other musicians that may be struggling to fulfill their passion?
Don't define your artistic success in numbers, but rather, by the steps you've taken to make music a part of your life and the relationships you make along the way. Especially in today's climate, I think it's easy to obsess over your streaming numbers, the number of followers you have, and how many people came out to your last show. I feel like focusing on that too much really saps the joy from making music and can really bring you down, especially when you're just starting out – like me. Why not focus on that one person at the venue who absolutely loved your sound, and develop a real friendship with that person? One that's not based on Facebook or an Instagram follow? Finding success in today's music industry is a matter of talent, dedication, and massive amounts of either luck or money. Very few people have all four of those things. So why focus on the things we don't have? Why not focus on the things right in front of you, the real things, the tangibles? The people, the relationships, and your personal growth – these are the things that hold you over in times of crisis. And as a musician, it's going to be really easy to get down on yourself and the work that you're producing. The moment you present your work to the world, you have to be ready to face a massive amount of rejection. That song that you labored over and poured hundreds or thousands of dollars into at the studio might be a complete dud for reviewers, and that really hurts. Focusing on that can drive anyone insane. So practice love – for yourself and for others. I think if you do that, you'll find yourself fulfilled.
Do you guys have any upcoming shows?
After our EP release on Friday 7/26 at FM, we'll be playing as a part of the "Three Days of Love and Music" – the Woodstock 50th Anniversary celebration – at the Grove Street Plaza on 8/2. We'll be sharing the stage with Christina Alessi (Adele eat your heart out!), James Calleo, and Scott Wolfson. After that, we'll be taking a third tour down south towards Abingdon, with a few shows along the way. We're really excited to play in Baltimore with Aaron Mirenzi, Crane, and Jimmy O'Keefe.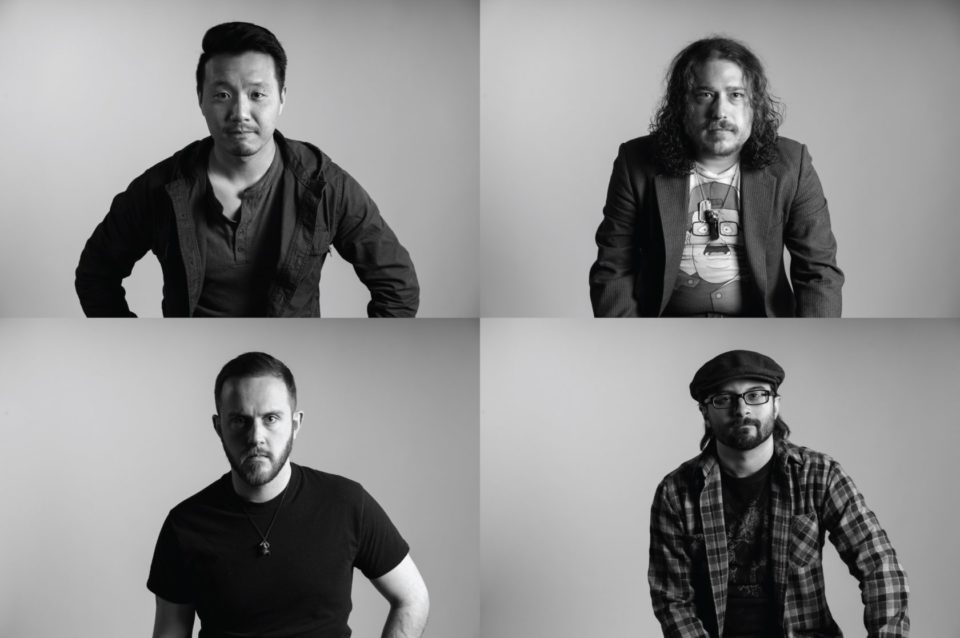 Is there anything else you want people to know about BWQ?
We sell hot sauce. Also, you can find releases we're planning for next year on our Patreon (www.patreon.com/bwqmusic).
Where can people buy/stream your music and follow BWQ?
Spotify, Soundcloud, iTunes (for now – RIP), Apple Music, Google Music, Amazon, and all the usual. Just search "BWQ" and you'll find us!
Otherwise, you can stay up to date on our socials:
www.facebook.com/bwqmusic
www.instagram.com/bwqmusic
www.bwqmusic.com