I wrote this post almost two years ago when I was at the height of my cougar moment. Then things happened and then COVID and this post got lost in the draft folder. I wanted to finally publish it because it was fun to write and a fun phase in my life. Am I still a cougar? Well I am currently dating a wonderful man who is 15 months younger than me, so I guess you can say a little. This one goes out to all the hot ladies do their their things.
Fuck a number I say.
---
My name is Lynn, and I'm a cougar. OK no, stop! I am still young (ish), and dating a man (or boy) a few years (or 10) younger than me does not make me a cougar! Or does it? Before I get into the juicy parts you're waiting for, I want to talk about this notion that women who date younger men are considered cougars. Why is it normal for men to date young, like real young, and no one says a word? But a woman steps out with someone even five years younger, and the cradle robbing jokes begin. It's not fair! Especially nowadays, where women are becoming forces to reckon with, women bosses are everywhere and we are confident in who we are and what we want. And maybe that's in the form of an easygoing 20-something-year-old. We can have fun with while focusing on our careers and individuality.
My name is Lynn and I like to date younger men.
After my divorce, when it was time to get back out there and date again, I found myself drawn to men younger than me.
At first I thought it was just a phase, but then quickly realized I just got along more with men who were younger, even by just a few years.
After discussing this with a few friends, I realized I wasn't alone.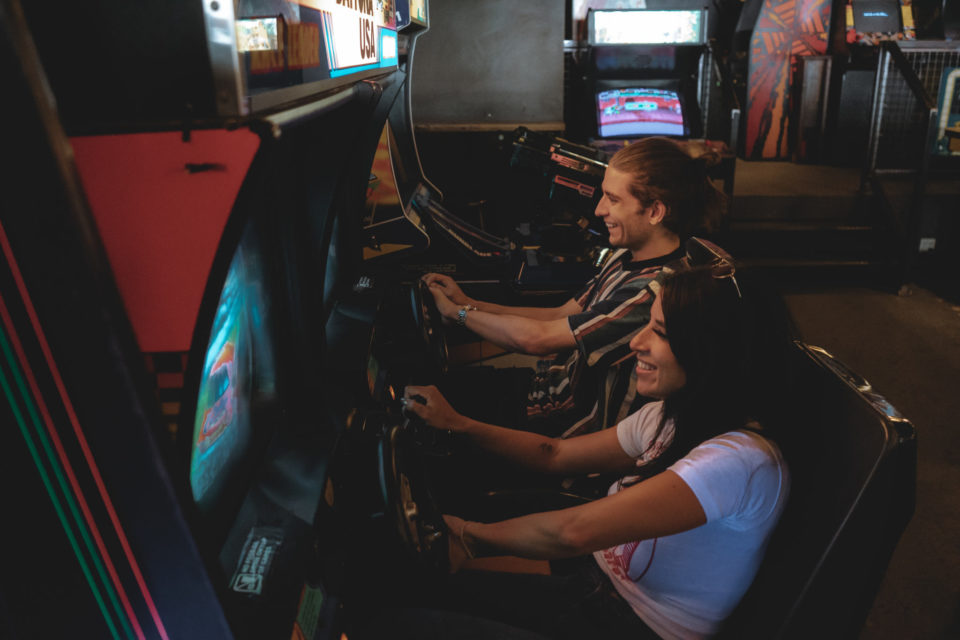 So what's the draw to younger men? I put a poll out on my Instagram and asked my followers for their thoughts. Both men and women responded!
Men
I feel older women carry themselves with a certain confidence and self-assuredness many younger women often lack. A bit of a "been there, done that" attitude that lends itself to a more mellow vibe overall. For myself as a man in his early/mid 30s, I feel by the time women reach their late 30s to mid 40s they're most likely to know their bodies quite well and have confidence in what they do and do not find pleasurable.
I enjoy older women because, to me, they are more rational
Older women are more transparent on all aspects; emotional, intellectual and physical
Women
Older men ask too many questions. They want to know why you're single and not married. Younger men don't really care.
Oh girl, I could go on for days!!
I am 45 and currently dating a 37 year old man, I'm a young soul and at times he actually feels older than me!
I date younger men and I love it. Currently seeing someone who is 26 and I am 43.
Because most men my age are not as adventurous and fun, and their sex drives don't match mine
Let me add a few more:
Less pressure in dating/relationships. The older we are, the more pressure we feel that we need to "settle down." When dating men over 35 who've never been married, there is this unspoken feeling that they are searching for "the one." As someone who just got out of a marriage, I am not really ready for that sort of thing, or at least don't want to feel like I am being pressured into that. When you date younger, they usually aren't thinking that far into the future and are just sort of going with the flow of things.
IT'S FUN!! I don't really feel my age, so dating someone younger that matches my energy is a lot more fun. I like to go out, dance, be social, and younger men are still in that mindset. Makes for super fun dates.
Sex. What can I say? Studies show that women reach their sexual peak at the age of 35-40 and men reach it at 18!?! So there you have it. Also, I find younger men are more eager to please an older woman, can take direction and feedback without it affecting their ego, and are generally just eager to learn and make sure your needs are met. It's a win win.
Less busy/more available. Think about your mid-twenties and how much free time you had. You went to work, came home, went to the gym, then went out… The older you get, the more responsibilities you have, the longer hours you're working (yes, there are exceptions to this). So making plans with a younger guy can sometimes be easier then someone your own age with more responsibilities.
EGO EGO EGO.  I find men who are older or my age are not always supportive of my way of life and what I do. They like the idea of me at first, and love what I've accomplished for myself, but when it comes down to it, it becomes "too much." I find most men (again not saying everyone, maybe I just don't have good luck) are intimidated by my success and instead of being proud to date me, they do not wish to be in my "shadow." Younger men don't really give a shit. They LOVE that I'm successful and think what I do is super fucking cool.
According to my mother I am in denial that I am a 37 year old woman… so there is that.
At the end of the day, all jokes aside, age is just a number (as long as your in the legal age spectrum of course) and if there is a connection and attraction it doesn't really matter!
Since writing this post over a year ago (COVID happened and this post got lost in the sauce of 2020) I am currently in a relationship with  a man who is only 15 months younger, as I realized that at the end of the day the age doesn't really make that much of a difference but compatibility, shared values, timing, chemistry and a beautiful connection do.
Share your dating stories with us at info@chicpeajc.com !