When people call me "Chicpea," I cringe. It makes me feel uncomfortable. How did a brand, a business, a name I created make me feel so uneasy?
Because it's not me anymore. I started this platform as a hobby 6 years ago when I was working in the corporate world and was miserable with my life. I needed a creative outlet, a passion, something that would shake me to the core, challenge me and make me better. Something that involved all the things I loved: arts, music, fashion, food, fitness, community, parenting, business, news.
A blog. 
Something that would allow me to meet people, make friends, be part of something, try new things, get involved in my community. 
A blog about Jersey City.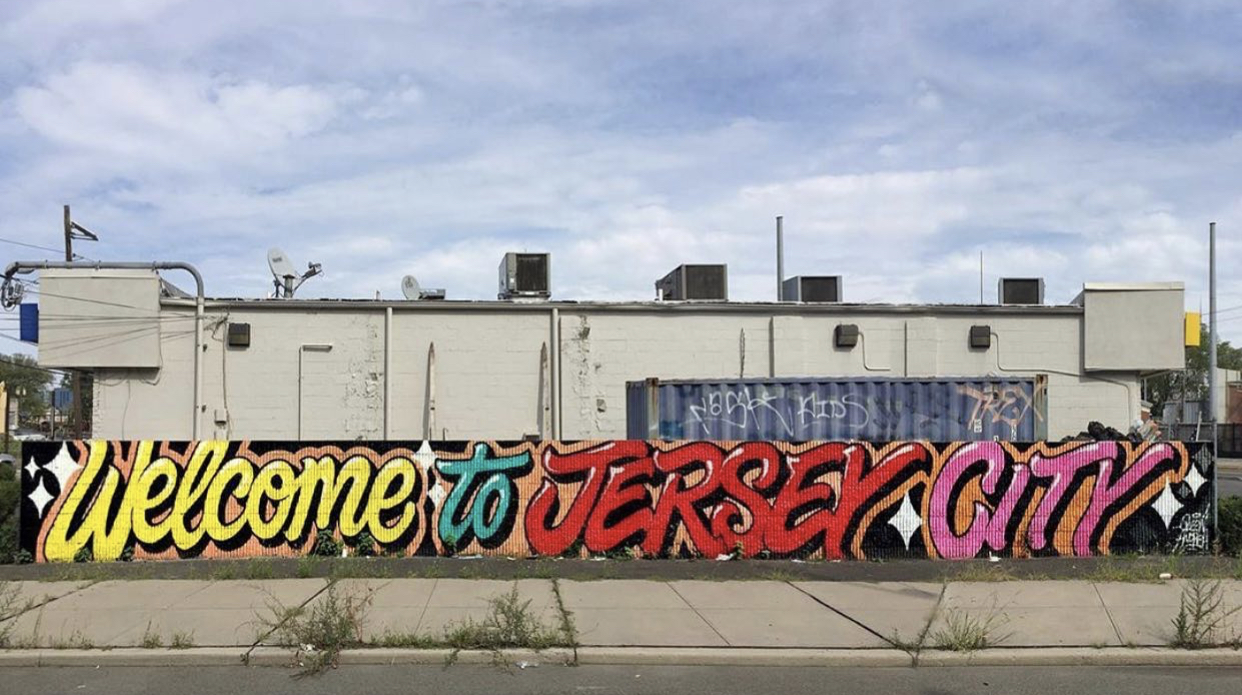 Did I think it would become something? Definitely not. That wasn't the plan. It was meant to be a "hobby." Something I can do at night when my baby was asleep, something that would fulfill me. Make me feel whole. Maybe I could make a friend or two? The truth is, my whole life all I ever wanted was to "belong." My childhood was unstable, all over the place. My parents were both entrepreneurs and we moved around so much, I can't even count how many homes I've lived in, how many schools I changed, neighborhoods, countries.
And I never fit in. Never really found my place. I thought I would in Jersey City. 
I moved here 12 years ago and I felt at home. I felt like I could get involved and be part of the community. Maybe this was it? Maybe finally in my 30s, I would finally "fit in."
I had no clue what I was doing, or what I was getting myself into. I just started and ran with it. I was working full time, caring for my 1.5 year old, and would be up till the wee hours writing. I wrote about my outfits, I would stop people on the street or the PATH train going to work and ask them what they were wearing, I wrote about whatever restaurant we would go to as a family. The pics were not very good. My writing was even worse.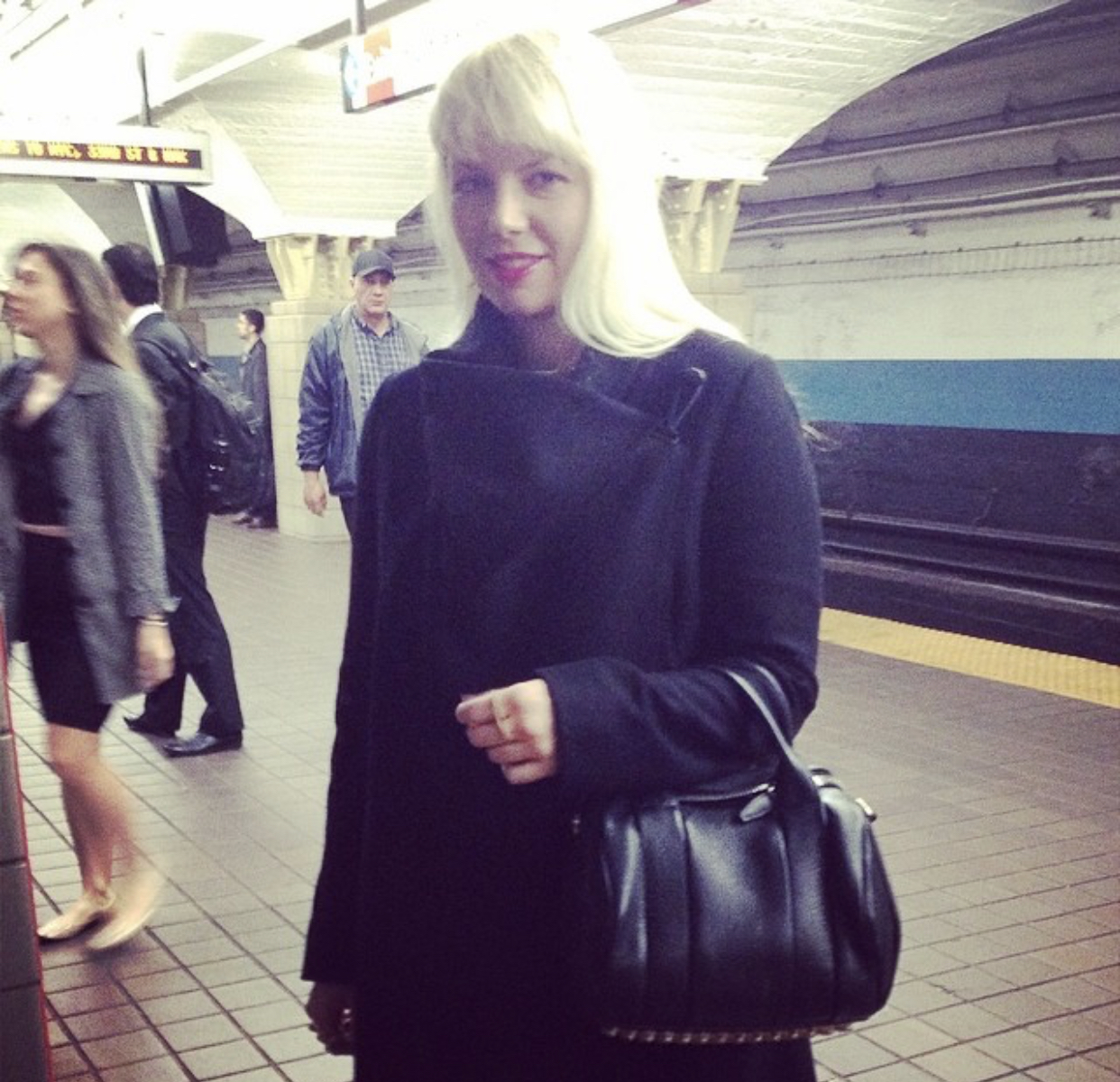 But it was so fun.  
And you know what was the most fun? When I would interview people and post them on the blog. They would be so happy and excited that someone else "saw" them. It filled me up. I remember how good it felt to make others feel good about themselves. Something I always wanted – to feel good about myself.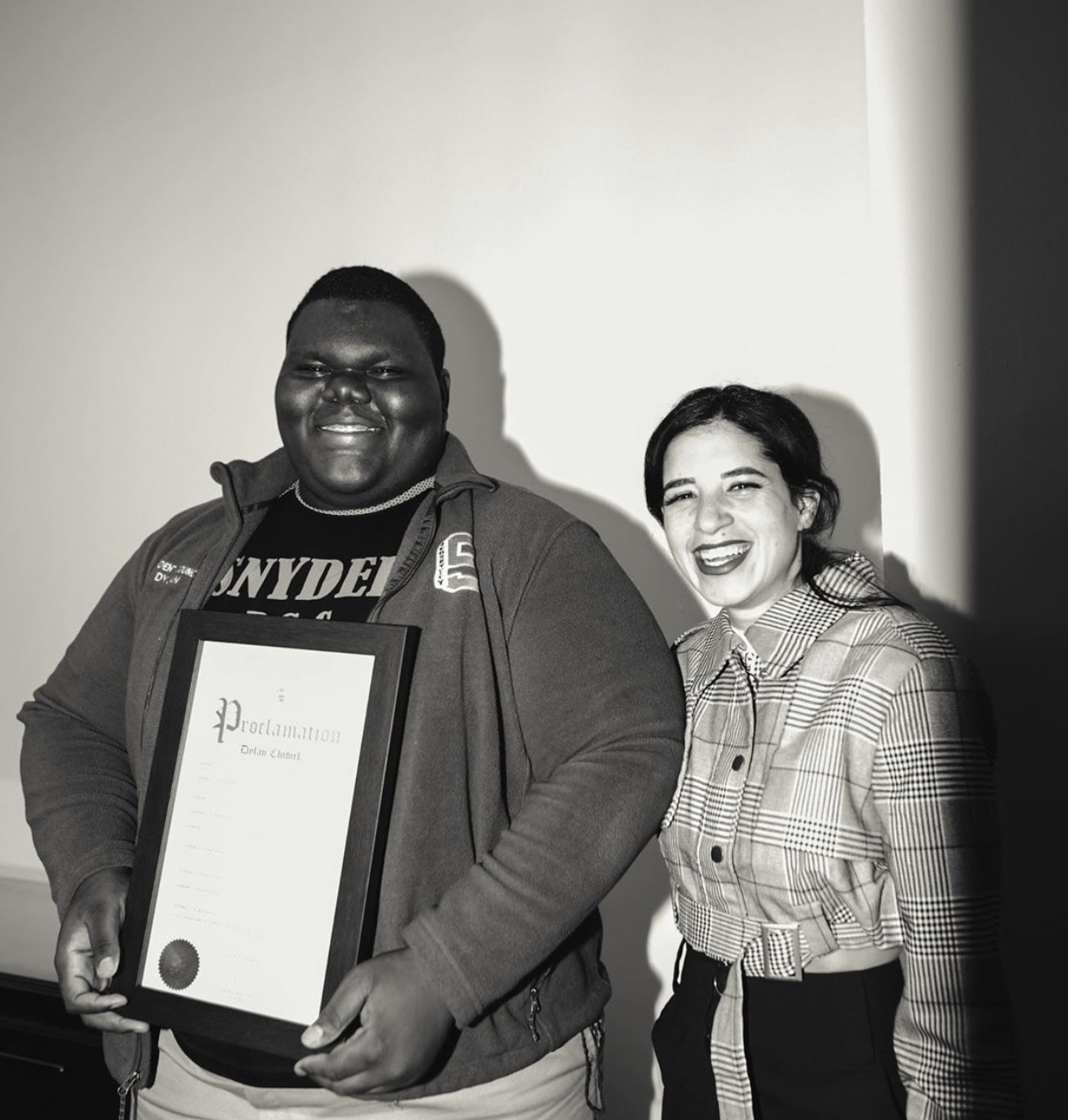 What I wanted for myself, I wanted to do for others. That was that. So I continued, and it grew and kept growing and growing. I remember getting my first troll comment on facebook. Someone said I was "corny." But I took it in stride. I brushed it off. I never thought in a million years that the hate and the online bullying would get me to my breaking point. I never thought it would get so hard and so bad that I would start resenting the very community I did this for. 
Jersey City was named the most diverse city in the country. A melting pot of people from all over the world. But Jersey City is a city divided.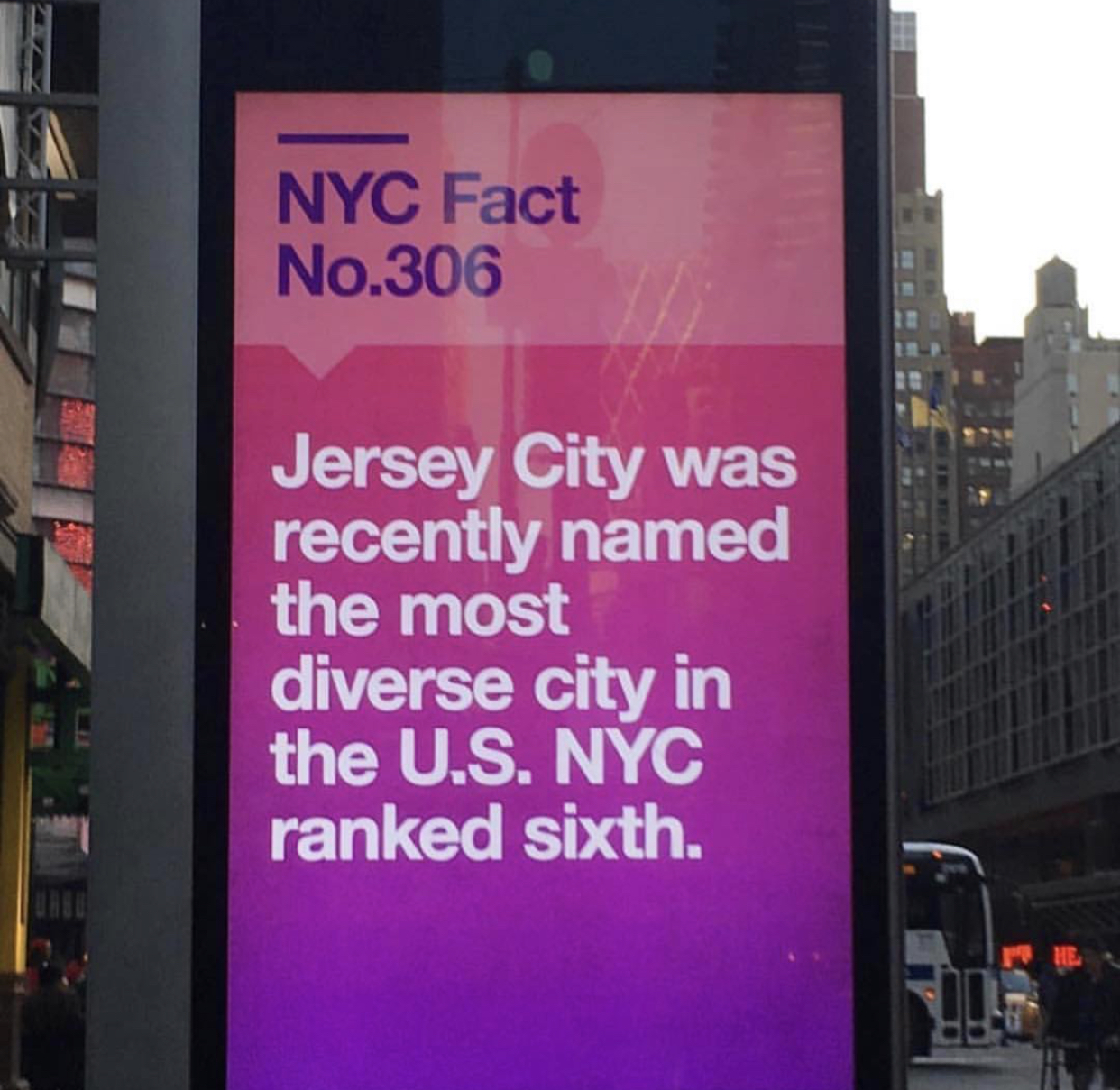 Gentrification.
I am a by-product of gentrification. I moved to Downtown Jersey City to pay the same rent I  paid for a shitty high-rise apartment with no windows on the Upper East Side. The PATH train was right there and I could get to work in less than 30 min. I had a doorman, a pool, and Ibby's Falafel a few blocks away. It was perfect. So yes, I wouldn't have moved here if it wasn't for the shiny high rise tempting me with this better life that I desperately wanted. Quiet from the NYC noise. A place I could raise a family. 
I was absolutely clueless at the intricacies of a gentrified community, I didn't know shit about it. Of course I knew that there was more to JC than the Downtown Area. I actually really enjoyed exploring pre-ChicpeaJC to see what's going on. But did I know about this city divided? Huge socio-economic gaps? Poverty? Crime? Housing issues? Racism?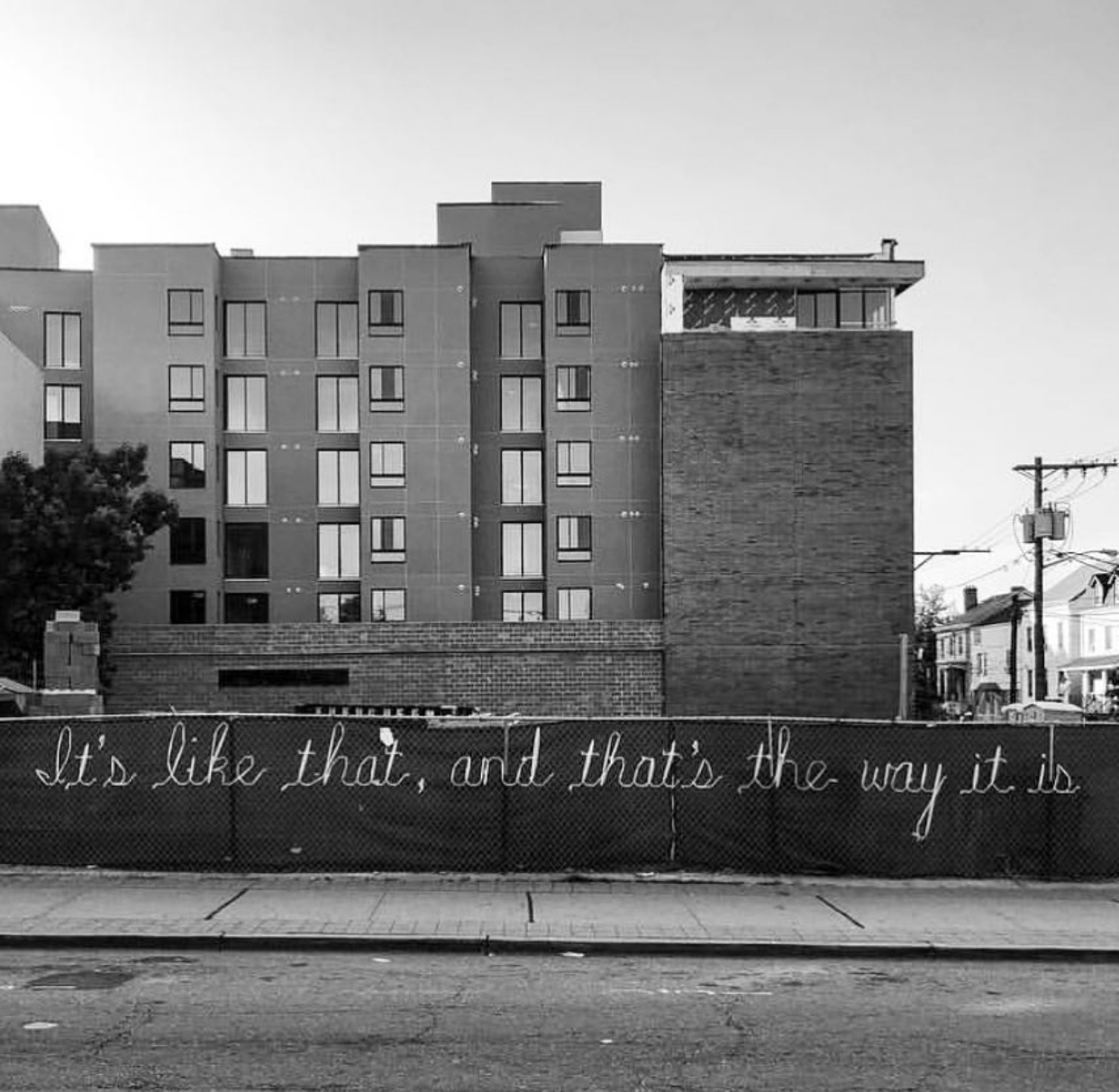 As I started writing and going deeper and deeper into things, everything unfolded before my eyes. It's like someone took the blindfolds off and I was woken up from this rose-colored view I had of the city I called home.
After a few years of "pretending" that Jersey City is just "like the most awesome city ever," I got real. I recognized my position. I recognized my privilege. I recognized my place here.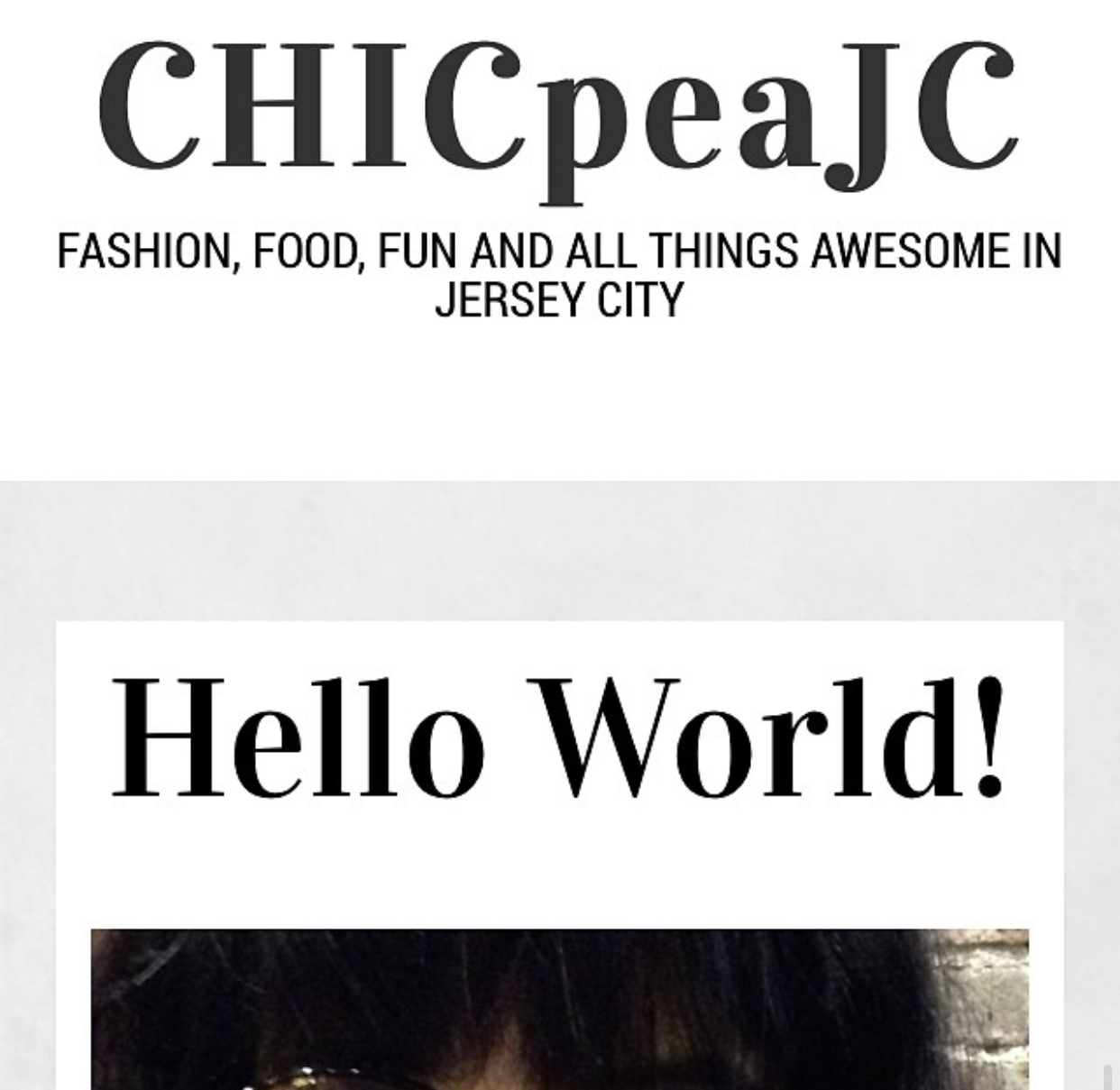 I recognized that one of the reasons I was successful is because of gentrification. It's because all of these new places were opening and the new people moving in were reading the blog. Jersey City was the new hot place to move for millennials. Condos, high rises being built on hyper drive. 
It went from Jersey City to Crane City. 
I started being more proactive and writing about news and real shit going on. The truth. I delved deeper and deeper for myself to get a better understanding and for my readers to understand. That JC is far from the shiny place I used to paint it to be. I founded a non-profit for youth as a way to give back to the community in ways that I was able to.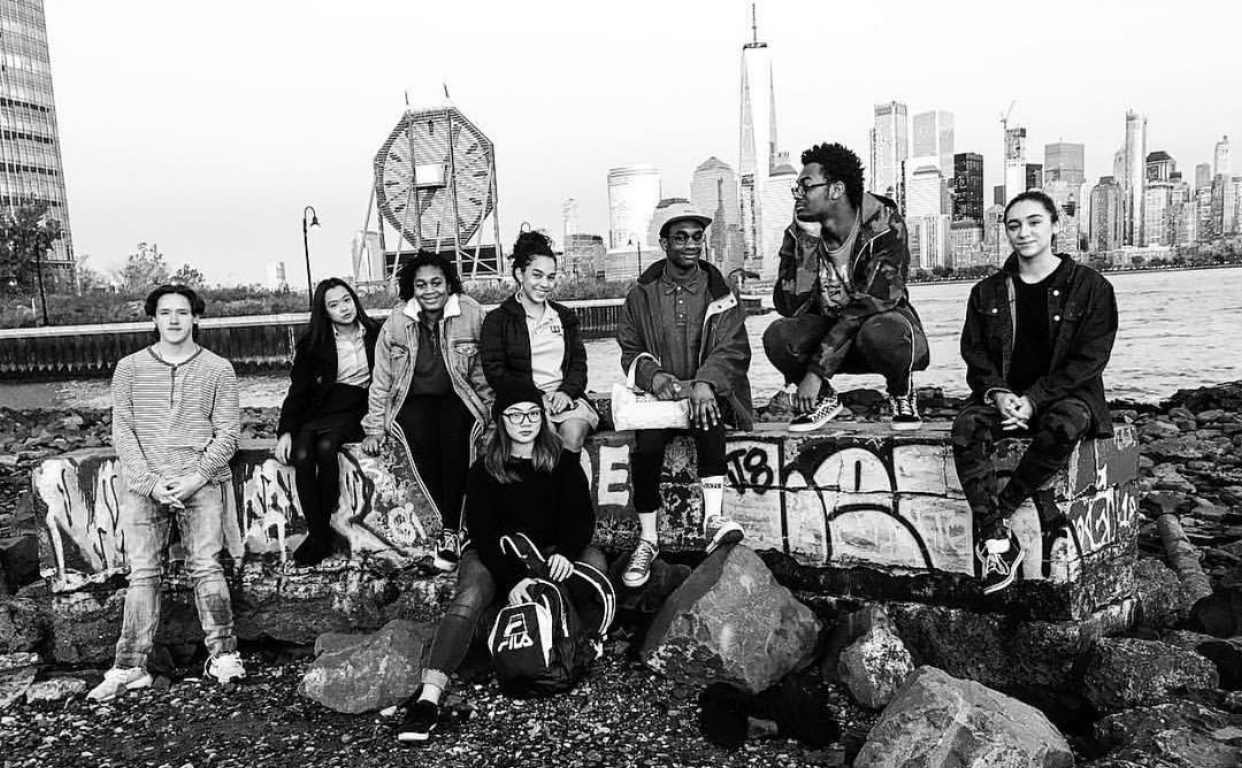 And the hate and online bullying reached a new high. Every single day since then, not a day goes by where I haven't encountered some form of hate. Every time my notifications on my phone go off, or a comment, or a tweet or a Facebook notification my heart stops. Is it going to be something mean? Did I do something to upset someone?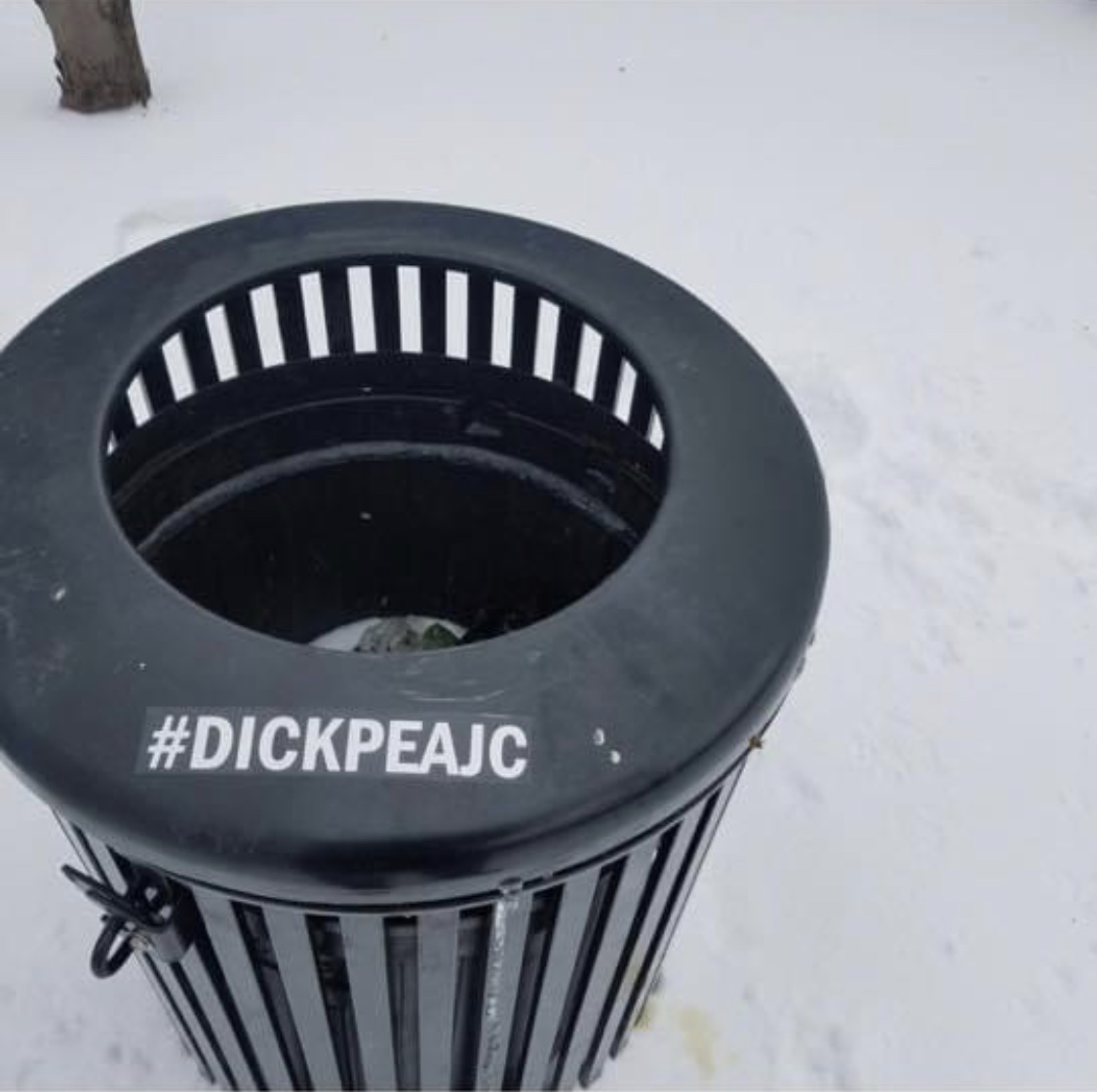 Imagine every move you make, everything you do, scrutinized, magnified, judged. Every mistake you make becomes a colossal city wide discussion. 
"Everyone is talking about you." 
People tell me hate is a by-product of success, of fame. The bigger you are, the more hate you get. I never wanted this attention. I did not plan this. I wanted to write. I wanted to belong. I wanted to make people feel good, which made me feel good. I did not want to be hated. Or talked about. Judged. Ridiculed. Bullied. Threatened. 
"Chicpea is the poster child of gentrification"
"She only writes about downtown"
"A Culture Vulture"
"She used Jersey City for her own gain"
"Everything she does is for clout"
"Chicpea is not from Jersey City"
"She made money from the backs of the people who made this city what it is"
"The city pays her" 
"She's nothing but a shill for the city"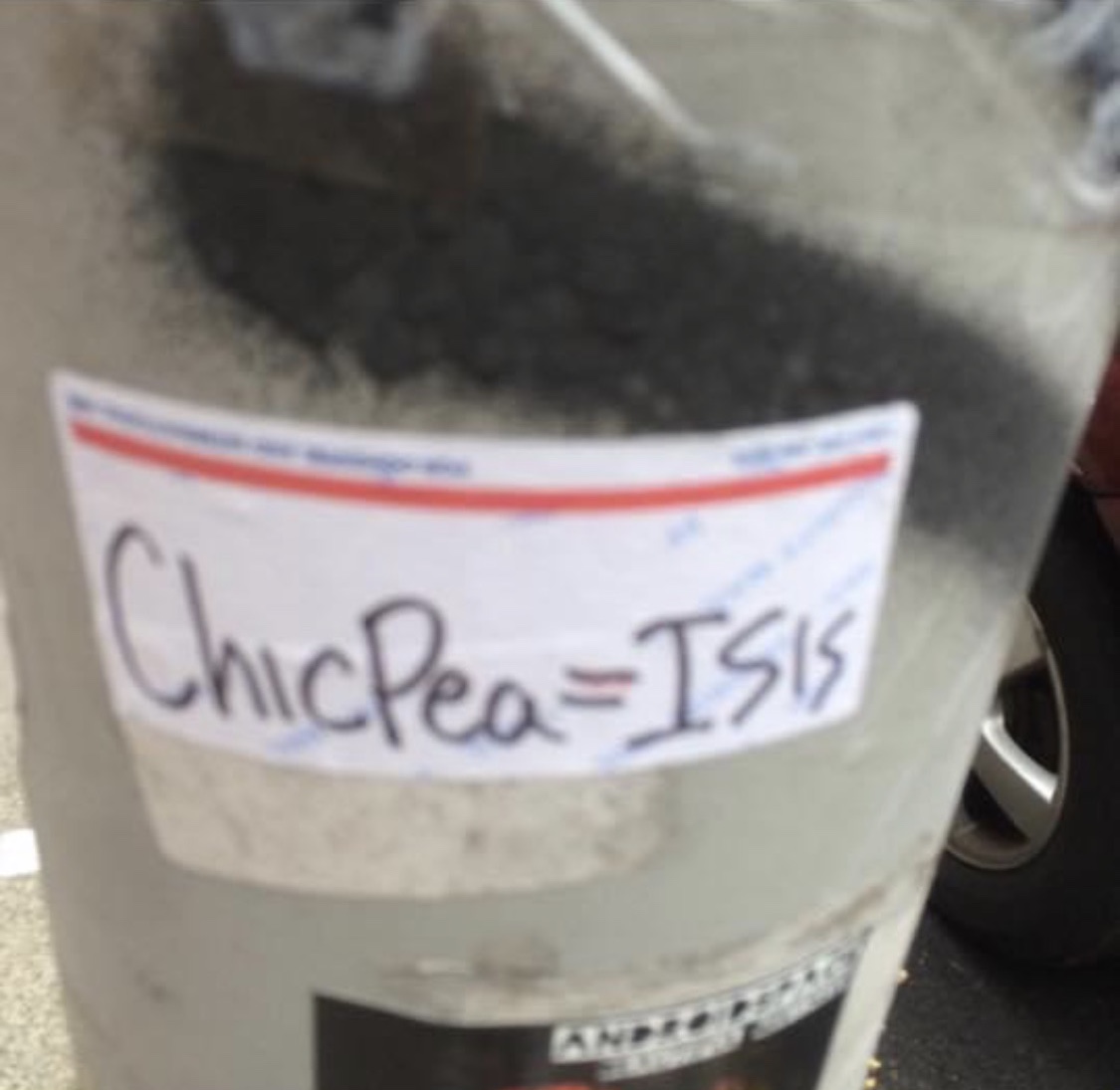 I could fill a whole book of statements and things people have said about me. The power that people give me continues to astound me. I get more hate than people who control this city. It's as if I moved here in the 80s and started handing out tax abatements to greedy developers in return for cash money with a gold tooth and a wicked smile saying to them, "Do what you want." It's as if I paid for billboards in New York City that say "JC Make It Yours – Cheaper Rents, Excellent Falafel. PULL UP."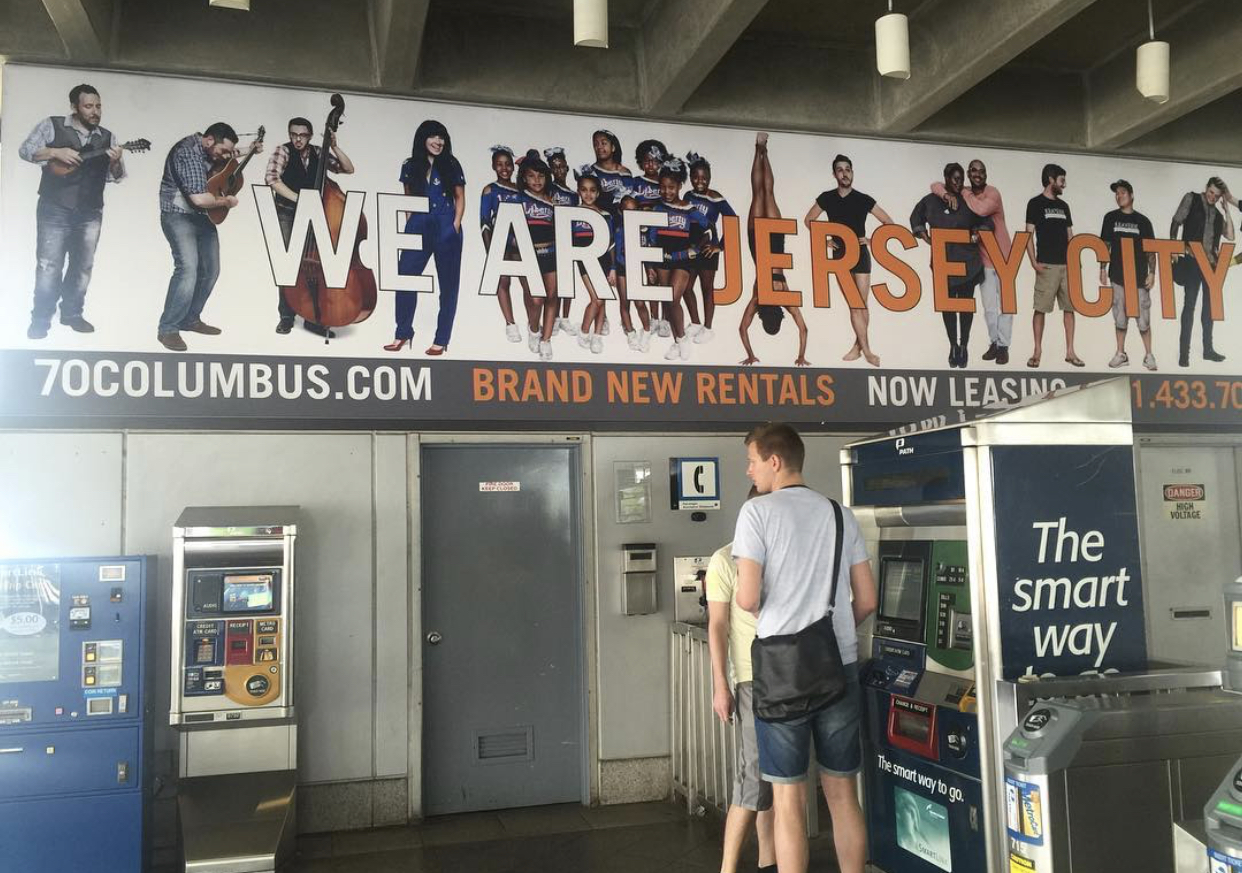 We've written about everyone and anyone. Anyone who wanted to be heard, we lent them our platform. Artists, creatives, small businesses, non-profit organizations, activists, people with stories. We've made a lot of mistakes, and we learned from them and continue to learn. People hold this blog to a standard that I don't think I will be able to ever live up to, and I don't want to anymore. The wonderful thing about the internet and social media is that there are so many local blogs and resources covering different perspectives. This page is my perspective.
Someone asked me other day, "What's your favorite part about your job?" It was and always will be the connections I get to make with strangers. Seeing them. Telling their stories. Helping people. Hearing them say, "Your post really helped my business," "Your helped me so much," "You got this opportunity from your coverage" is the equivalent of getting a gold medal. But sometimes people we've written about expect a certain outcome. Expect that coverage will take them to the next step and it doesn't. Press or mentions on blogs does not propel anyone to "stardom" – it just helps.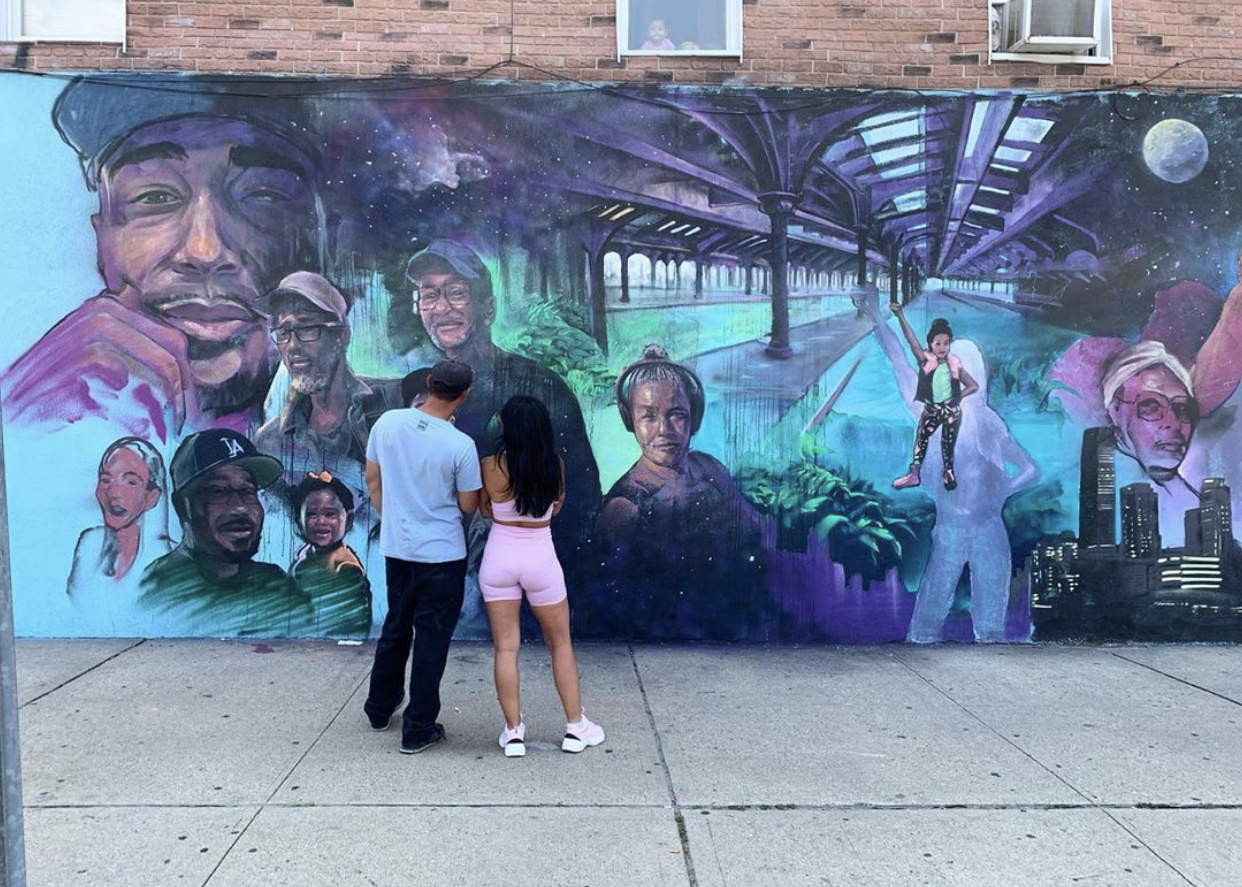 I think it's inconceivable for people to understand how one person can care so much and do so much for others. It's inconceivable. "She must do it for attention. For clout. There HAS to be an ulterior motive. NOBODY is this nice and giving. It must be all FAKE."
"Fuck you chicpea. You fucking gentrifying bitch. Fuck you for ruining Jersey City. Fuck you. You're not EVEN from here."
I am not a native and I will never understand what it's like to be born and grow up in a community that is changing so rapidly. Friends and neighbors being pushed out because of rising rents. Homes being torn down to make room for more condos. New faces constantly moving in who lack the awareness like I did.
Lack of resources and opportunities for people who need it the most. 
Not being seen, not being heard. Not feeling in place anymore in a home that is all you've ever known.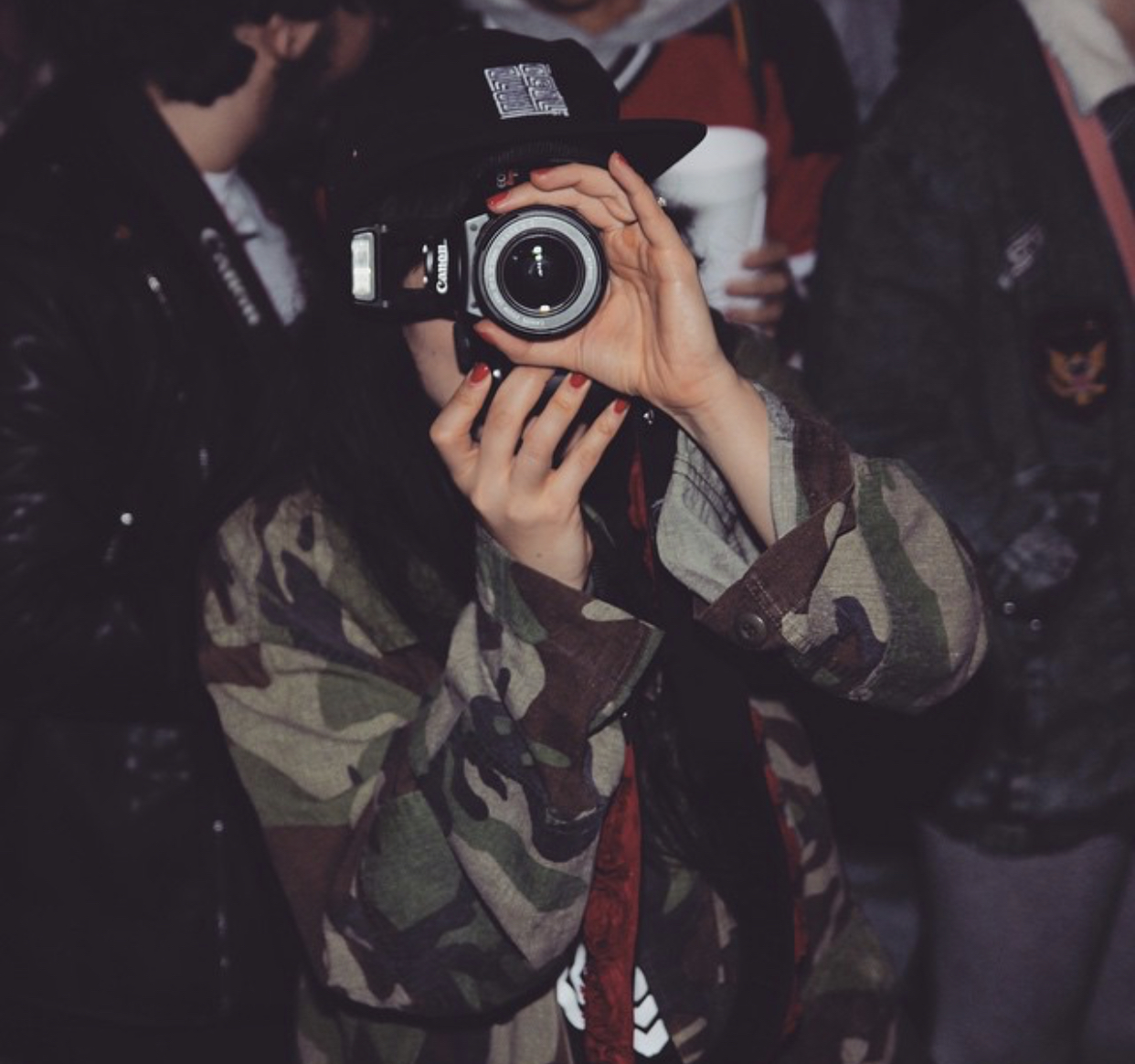 And you see a blogger, who is apparently living her best life, living downtown, taking pictures with the Mayor, eating at all the new places, benefitting from all these changes that are plaguing your neighborhood. And you want her to see, and you want her to hear you and pay attention. But she continues to grow, and no matter what she does or how involved she gets or how much she tries to help and give back, the city continues to change. 
It's not enough. Do more, Chicpea. Do Better. 
Or die. 
ChicpeaJC must die.
My name is Lynn Hazan.