I chopped off my hair yesterday. Do you care? Probably not, but I am going to talk about this significant moment anyway.
A few weeks ago, I came out and essentially killed "ChicpeaJC" – My name is Lynn Hazan. I made a decision to no longer live and work for others, and to lead life authentically and for myself. To do things that make ME happy and in turn will make me a better writer, mother, business owner and human being. It's working.
My whole life, I've hidden behind my hair. My thick black hair has been a huge source of stress, pretty much all my life. I love it, I hate it, I can't live without it.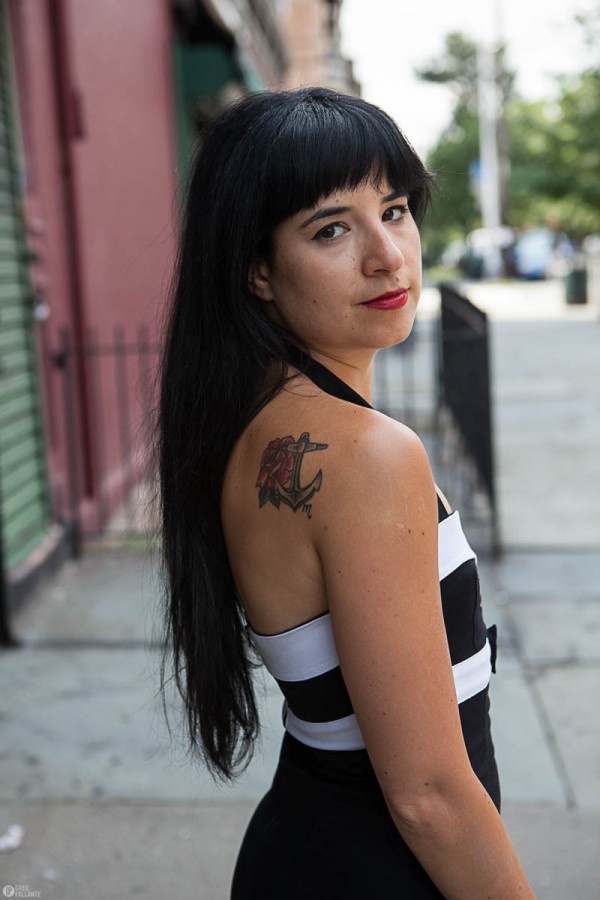 I was conditioned (by society, family, etc) to think that long hair = femininity, that long hair was sexy and made me more womanly. The idea of cutting it all off would make me shudder. Any time a stylist would say"You would look so cute with a bob haircut," I would lash out. It was like I was Samson and if you cut my hair off, I will lose all my powers, or people would actually SEE me. I will lose my sexiness, my femininity.
It's just fucking hair. It's absurd to even think that a haircut defines YOU. I let it define me.
A few weeks ago, I saw a photo on one of those Inspo accounts of a beautiful woman with a short bob cut and bangs. I was in awe at her confidence and beauty, incredibly sexy, effortlessly chic. I said to myself, "I want that." But realized I would never have the balls to go through with it.
Then I saw the photo again a few days ago. It was a sign.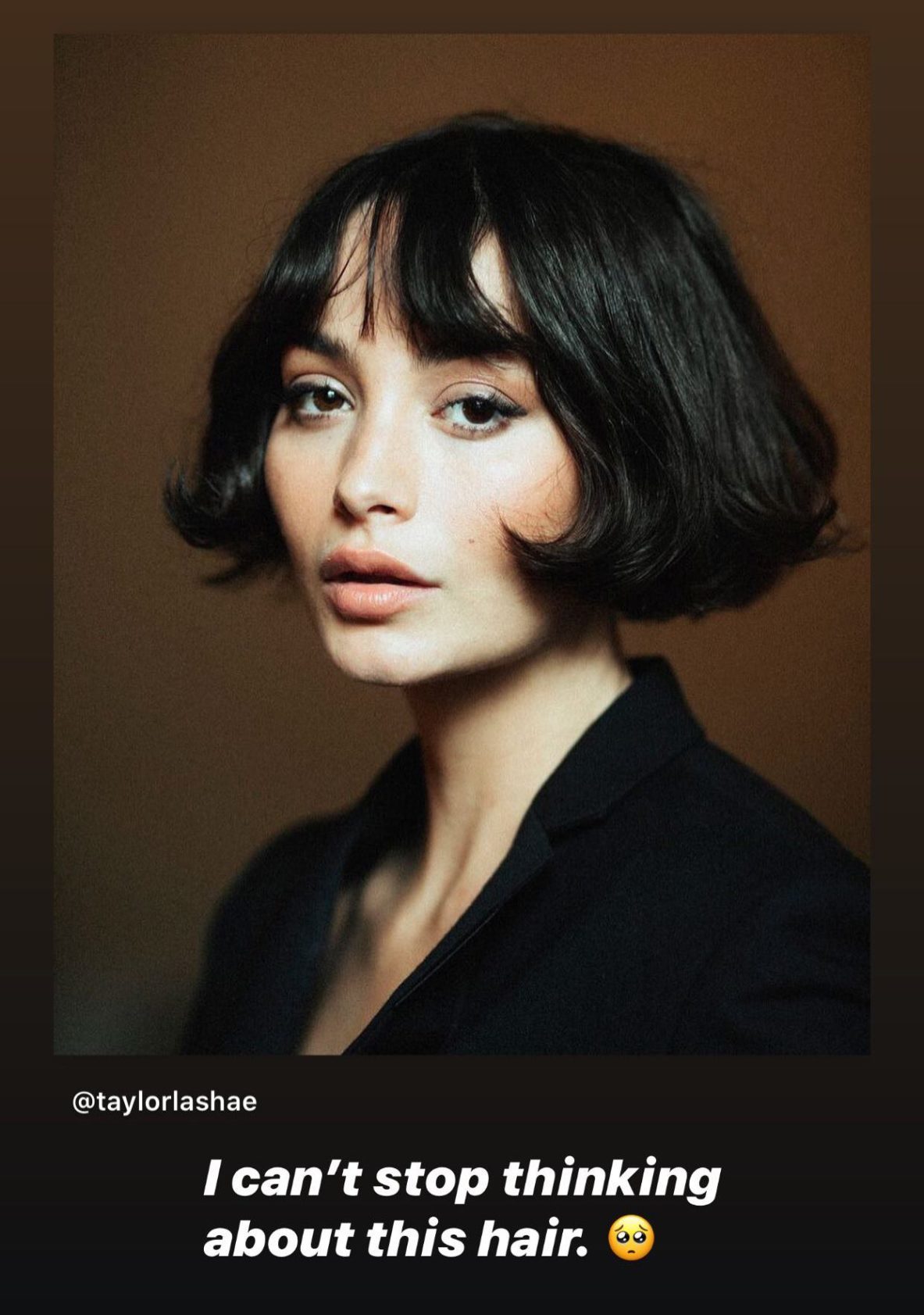 I sent the photo to our Barbers of Hudson County host, Steven Torres who also owns The Spesh Salon in Hoboken and an incredible hair stylist and he said, "Let's do it."
I laughed. "No way."
Then I couldn't stop thinking about it.
Things don't change if you don't change.
I needed a change. I've been feeling so heavy with all this hair, like it's been weighing me down. In the last 3 years, I've been through so much; a divorce, my business constantly changing, failures, wins, a fucking pandemic, so much personal/emotional work and growth. All this hair was just dragging me down. I felt it. I had enough. I needed to just let go. Let go of the years of pain that have been holding me back.
Sandra Bullock said in an interview once after she cut her hair, "My life is changing so fast, It's funny. I feel like my hair was there to help me hide. I hide behind my hair." She added, "When I did cut it, I went, 'Oh, OK, that's me. I can be this person now.' It's all about the hair."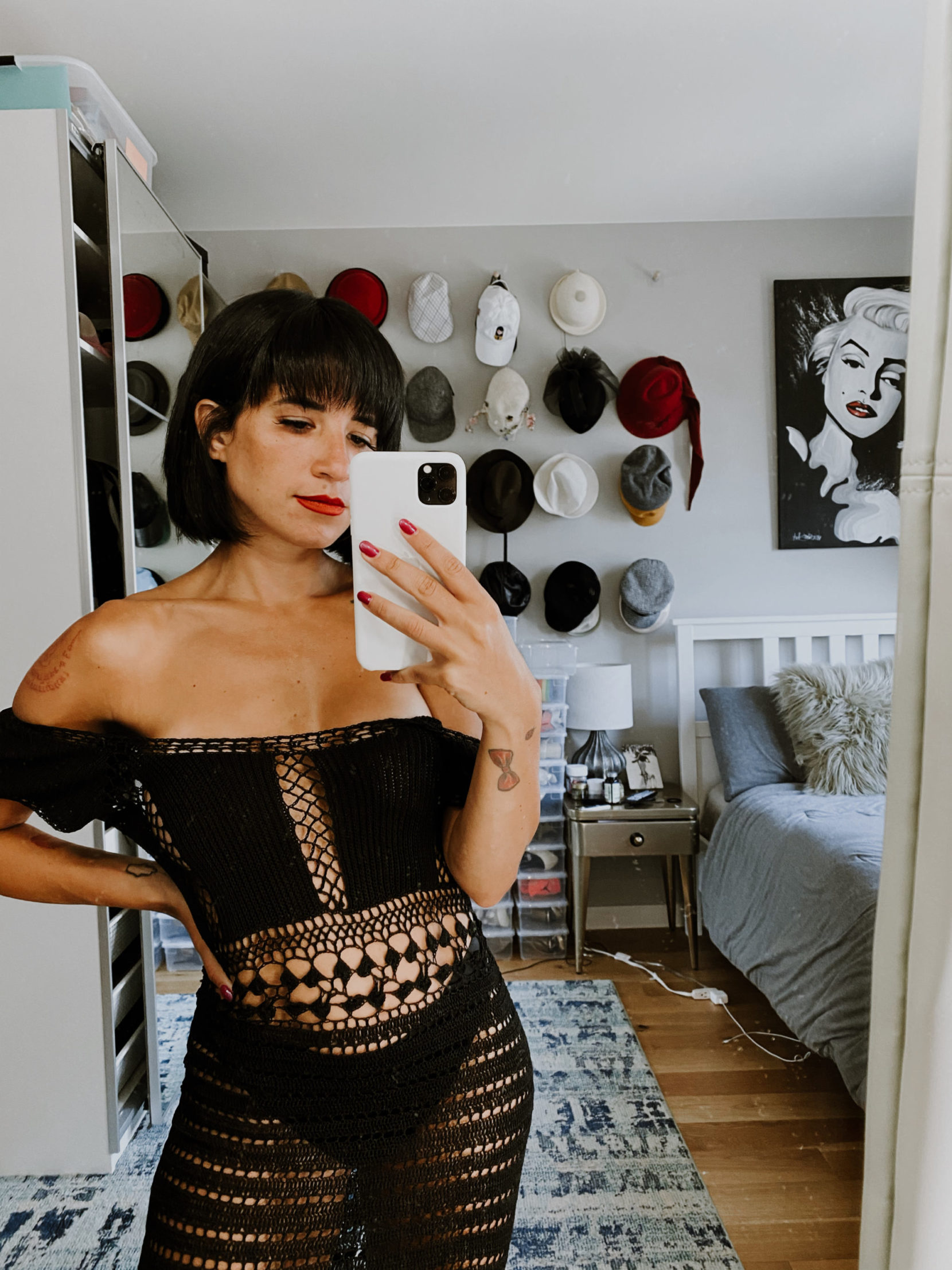 I posted the Inspo photo yesterday on my instagram and Steven responded, "Let's do it now, bring me a juice."
Sometimes you just have to say "fuck it." As I ordered his juice to-go, my palms started sweating. I was shaky and overcome with anxiety.
Who am I without my long black luscious hair? Who am I?
When I got to Spesh, I was sweating profusely not because it was 100 degrees, but because I was about to do something scary. I felt like I was about to jump off a cliff. It was bad.
I sat in Steven's chair and he calmed me down, he told me everything a woman who is about to make a life changing decision wants to hear.
"You're beautiful."
It's just hair right? It will grow back. I can always wear a wig or get extensions, I told myself.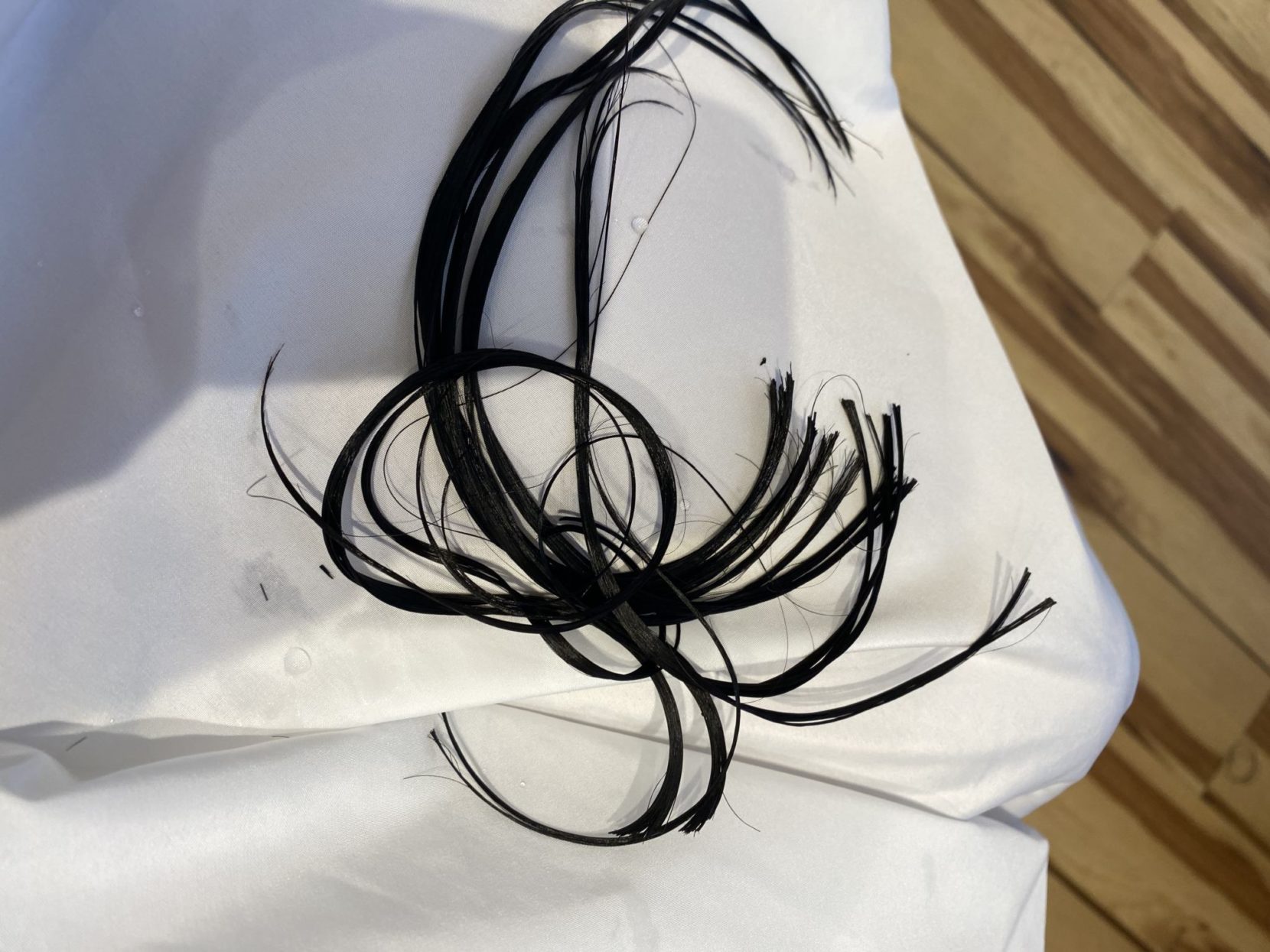 He started chopping it and it was emotional. I started crying and sort of having a mini panic attack. Steven had to stop and ask me if I was ok. I nodded while holding back the tears.
"Lynn, who are you without your long hair?"
And then I just let it go. It was done, there was no turning back now. I went into the zone, and tried to enjoy the moment. We joked, listened to beats. As he was cutting my hair, I felt more and more weight and negativity fall off my shoulders. Fucking poetic. The whole thing.
And then, I was free.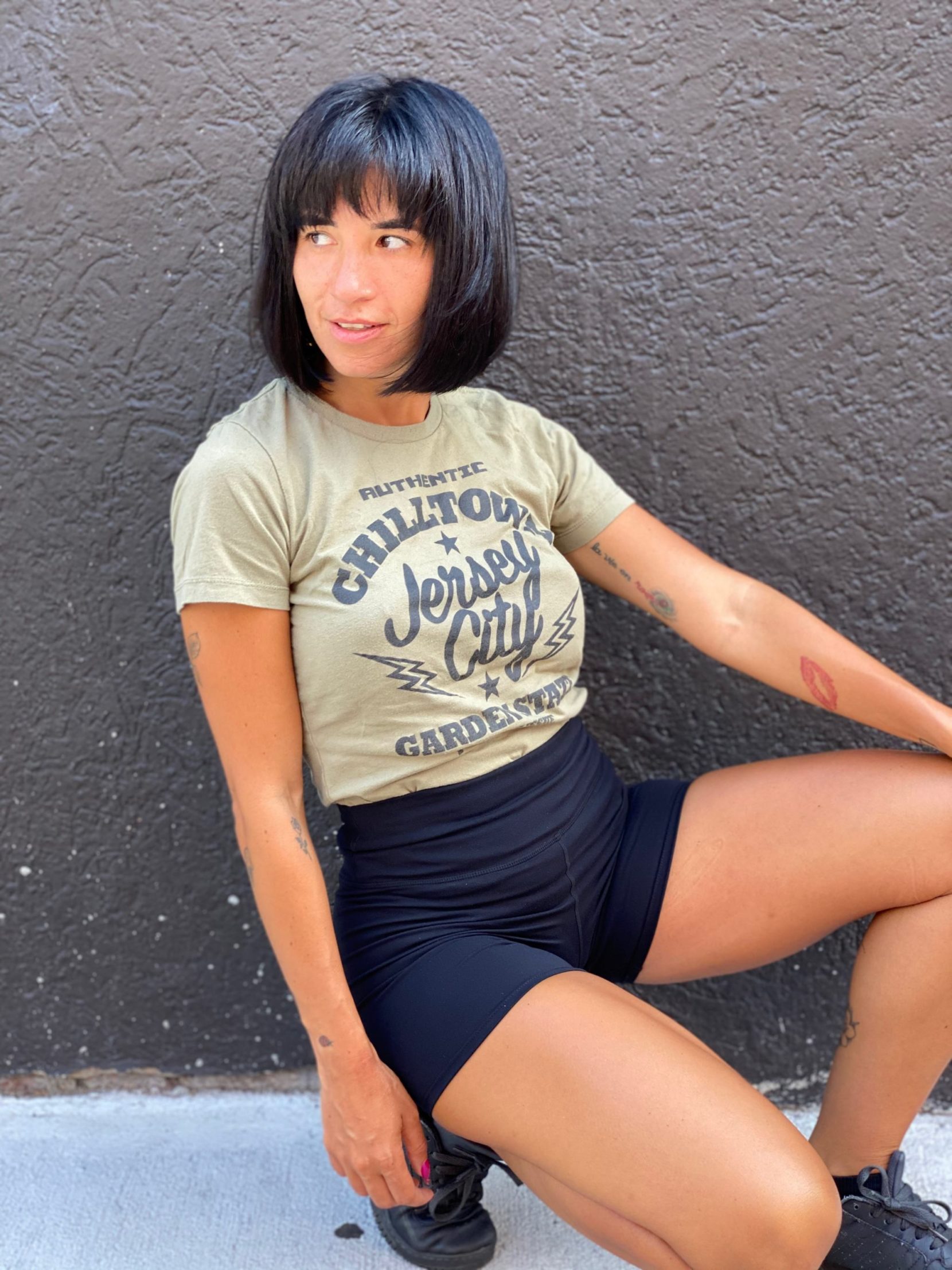 It took some time but after the initial shock, not only did I feel confident, sexy and feminine, I felt light and airy. I felt like I was re-born.
These past few years, I've been working so hard to reconnect with my true authentic self after being so consumed with what I thought I needed to be, how I needed to be, and what I needed to look like. This was the last missing piece. I finally looked like ME.
The hair matched the energy, my growth, my funky fashion sense, my personality, my heart.
My name is Lynn Hazan.
"A Woman Who Cuts Her Hair Is About To Change Her Life" – Coco Chanel