A Bali Love Story.
I've always wanted to write a romantic novel.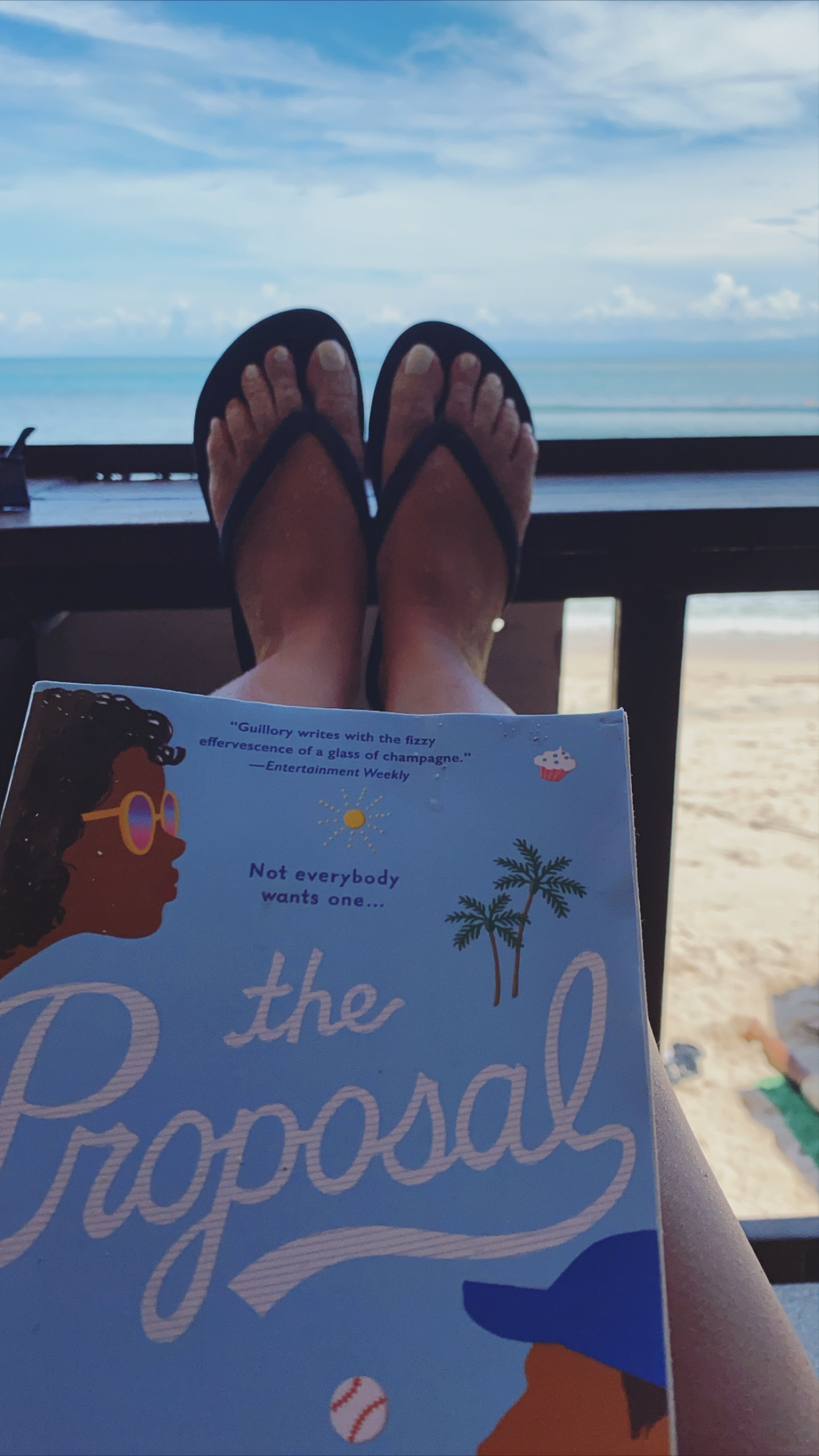 Girl travels on a life changing trip to Bali. While exploring the beautiful island, she meets a beautiful blue-eyed solo traveler. They set off into the sunset and live happily ever after.
The end. 
Ah, if life where only that simple.
For my readers who listen to the Sex and Jersey City podcast or have been following my journey closely, you'll know that I've been in this transitional period in my personal life. Two years ago, my husband and I split up and instead of taking the time to heal, I thrusted myself in the dating world. It was fun for a bit, but then the realities of dating in the modern digital world left me confused, anxious, and kind of miserable. I knew I wasn't alone in feeling like this and that's when the Sex and JC column and podcast were born.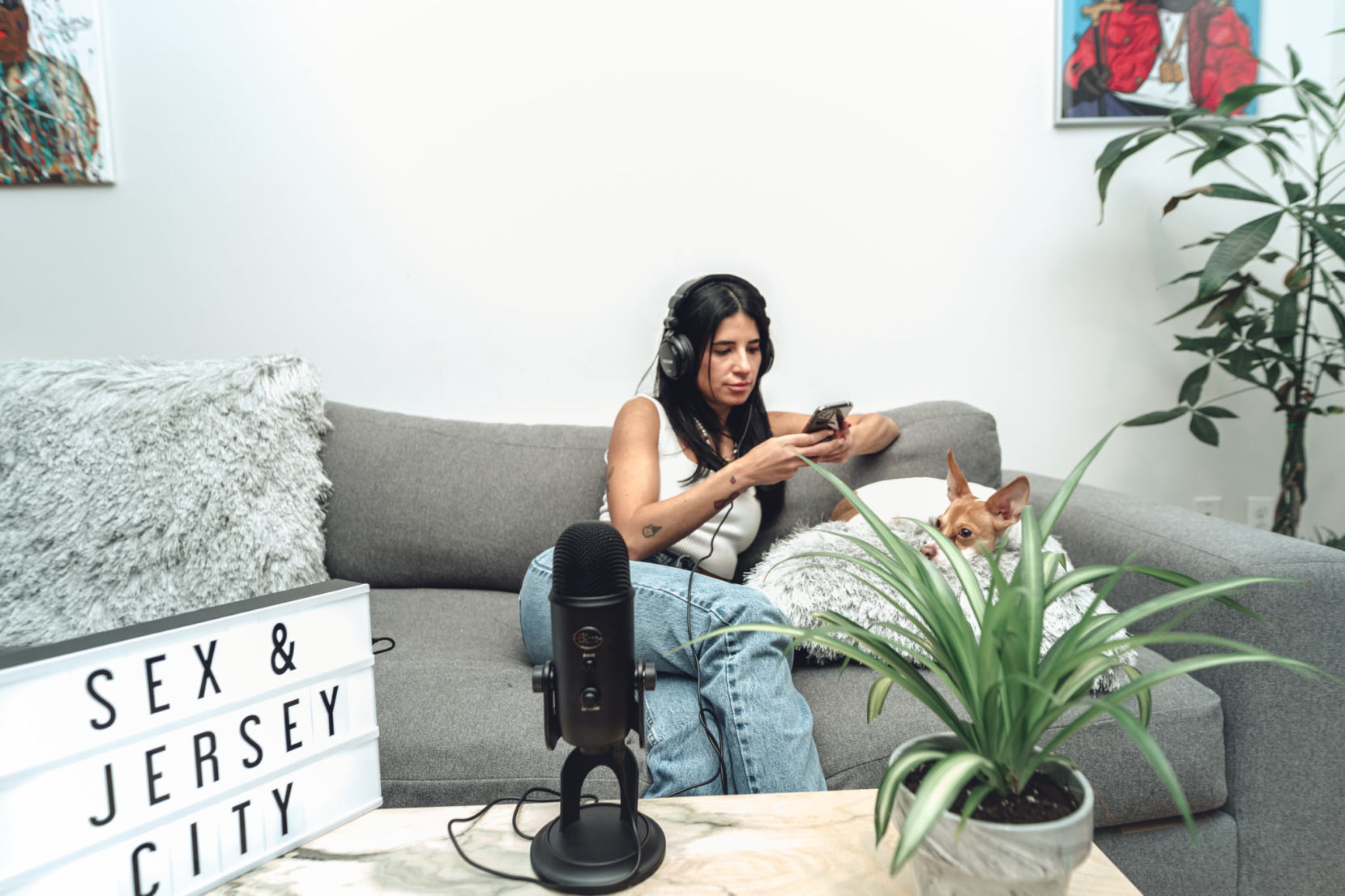 In the last 8 months, I decided I just needed to be by myself; I needed to heal from my shit and stay off the dating lines. I deleted the dating apps, stopped engaging in flirtatious activities and focused on myself, my family, and my business. It was wonderful.  I learned to love my life and be happy on my own and realized that I didn't really need anyone to "be happy." I had everything I really needed, and if my person showed up out of nowhere, it would just be an added bonus.
Then I traveled to Bali, Indonesia.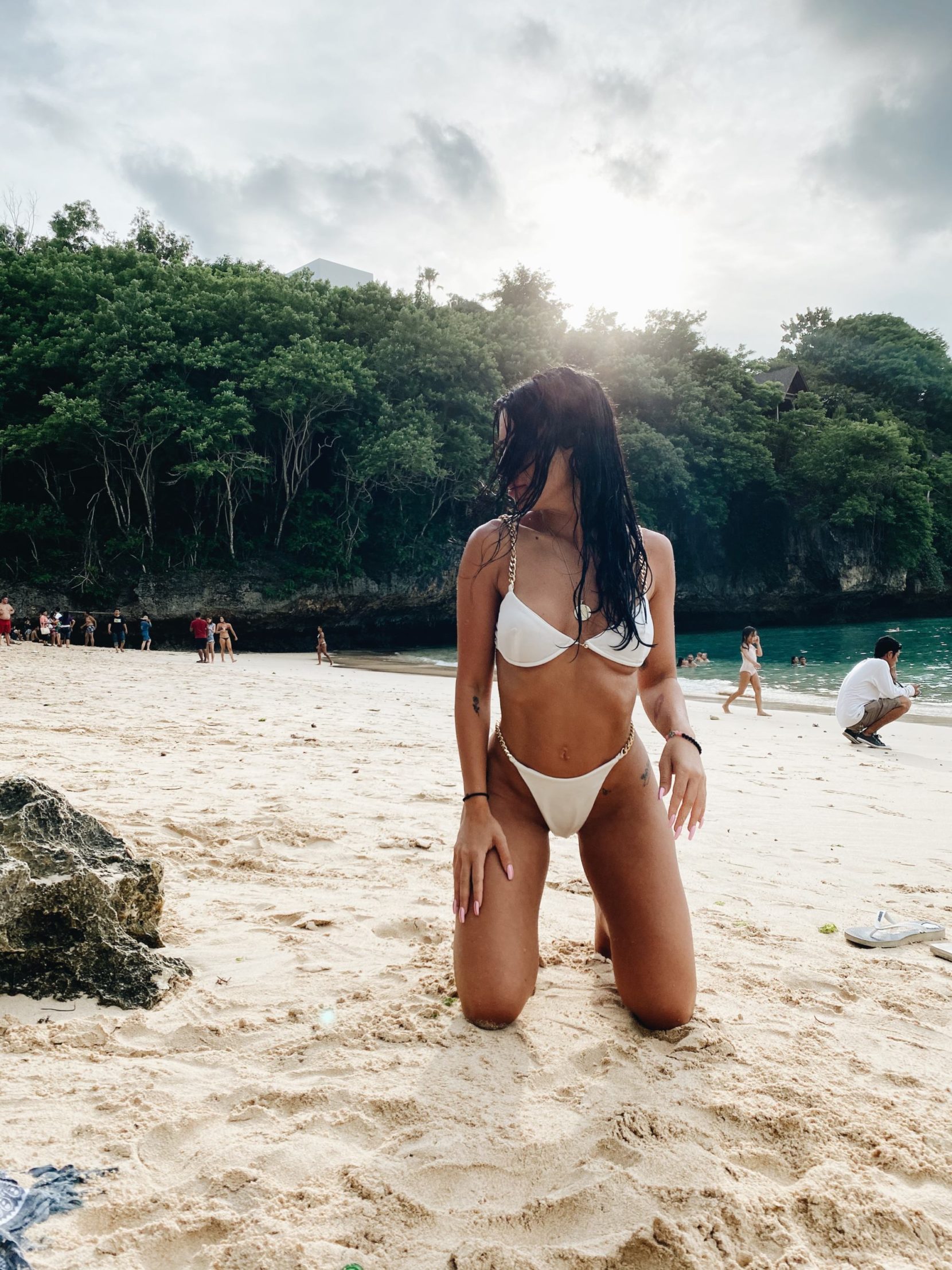 On the flight to Bali, we had some champagne and I jokingly said, "How fun would it be if I met a super hot guy on this trip?" We giggled and that was that. Hey, why not? Who doesn't love a little vacay loving?
The trip began and we were having the best time. I downloaded Hinge (which is a dating app) a few weeks before my trip and quickly regretted it, but left it running (you never know). Then, while on an excursion, I hear a ping and a message from someone saying, "Eats pizza? Jewish? Fit? Where do I sign?" I had no interest in going on a Hinge date in Bali. None whatsoever. I don't even go on them here at home!!! Like ever!! If I were to meet someone out and about, that's one thing, but the whole app thing is a lot of effort. Anyway, I digress.
While waiting for my friend to take her sweet ass time changing a few hours later, I was like "lemme see something." A blue eyed babe from Denver, Colorado. 
Oh, he's in Bali now. Hmm, ok. I'll bite. What are the chances that I match with probably the only single Jew on the island who is also my age and really attractive? "It was meant to be," I said in my head. 
We talked, exchanged numbers, and he happened to be a day ahead of us on his travels and staying in the town where we planned to go the next day. I told him to join us for lunch. He zipped in on his scooter and I said, "Wow, quite the entrance." We all talked and right away, it was like we were old pals.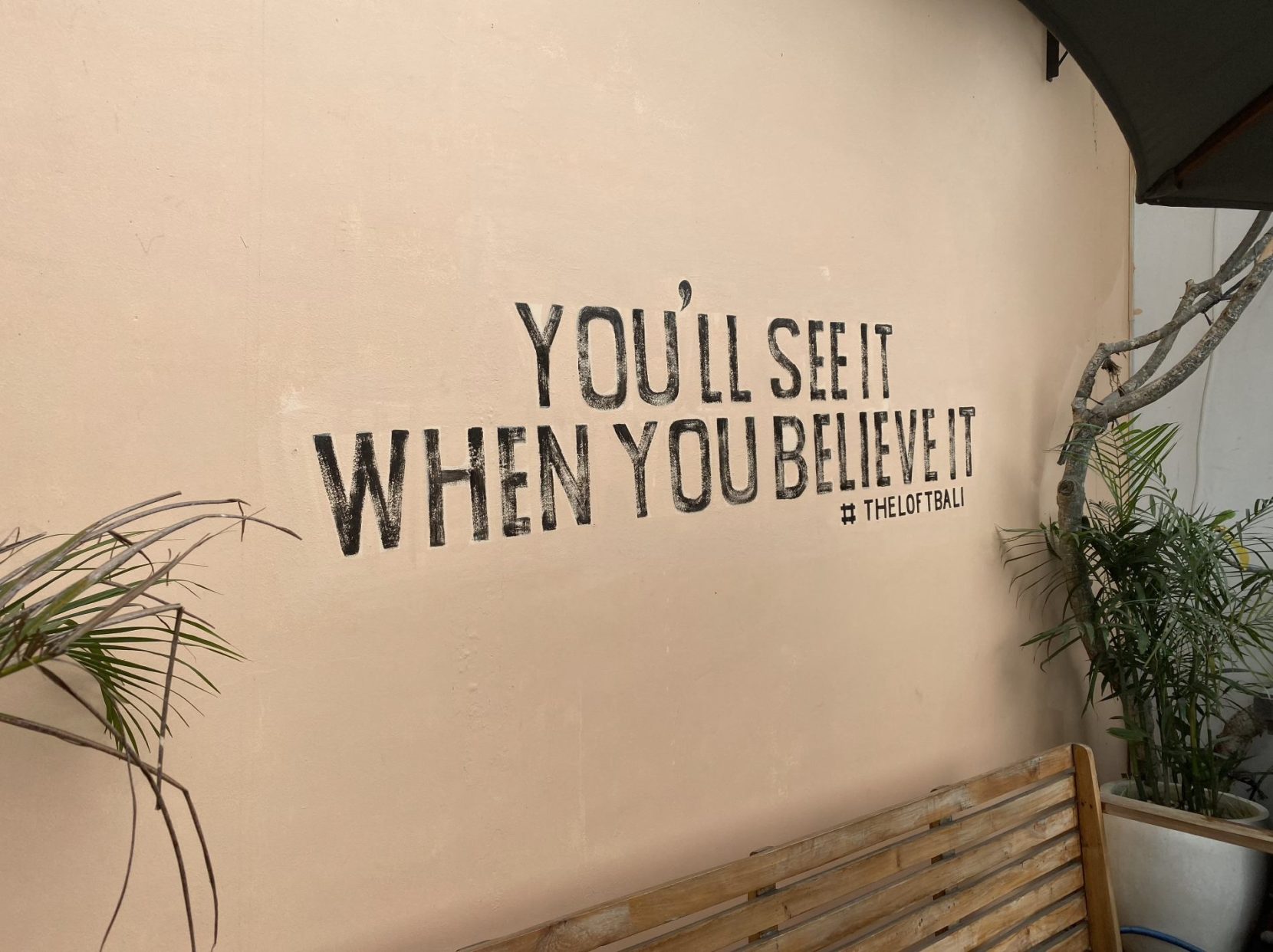 I remember thinking, "He's cute, easy to talk to, could be a fun Bali fling, or even just a new friend. Who knows?"
We finished lunch and decided we would go to the beach. He said he needed to park his scooter and would meet us there. As we walked over, my friend decided she wanted to shop some more and told me to go ahead and meet him without her (Total wingwoman move btw).
I ran into him on the way. We walked on the beach and set our stuff down on the sand. Now to paint a picture, I had a big ass beach bag with all my shit in there – cell phone, wallet, cash, a pocket wifi and about two full bags of new clothes I just bought. Like, nice shit.
Anyway, we walk towards the ocean and he was in front of me. Suddenly, I see a HUGE wave coming our way. One of those where you're like "Do I dive in? Do I run? Oh yeah, no it's a big one…" I RAN toward the shore… But the wave got me and knocked me out completely. I finally came up for air, got up, and saw allllll my shit getting sucked into the ocean. I ran to grab my shit and we both scrambled trying to grab everything that was being swept away in the water. My shit was all soaked and full of sand and all I said was, "Fuck."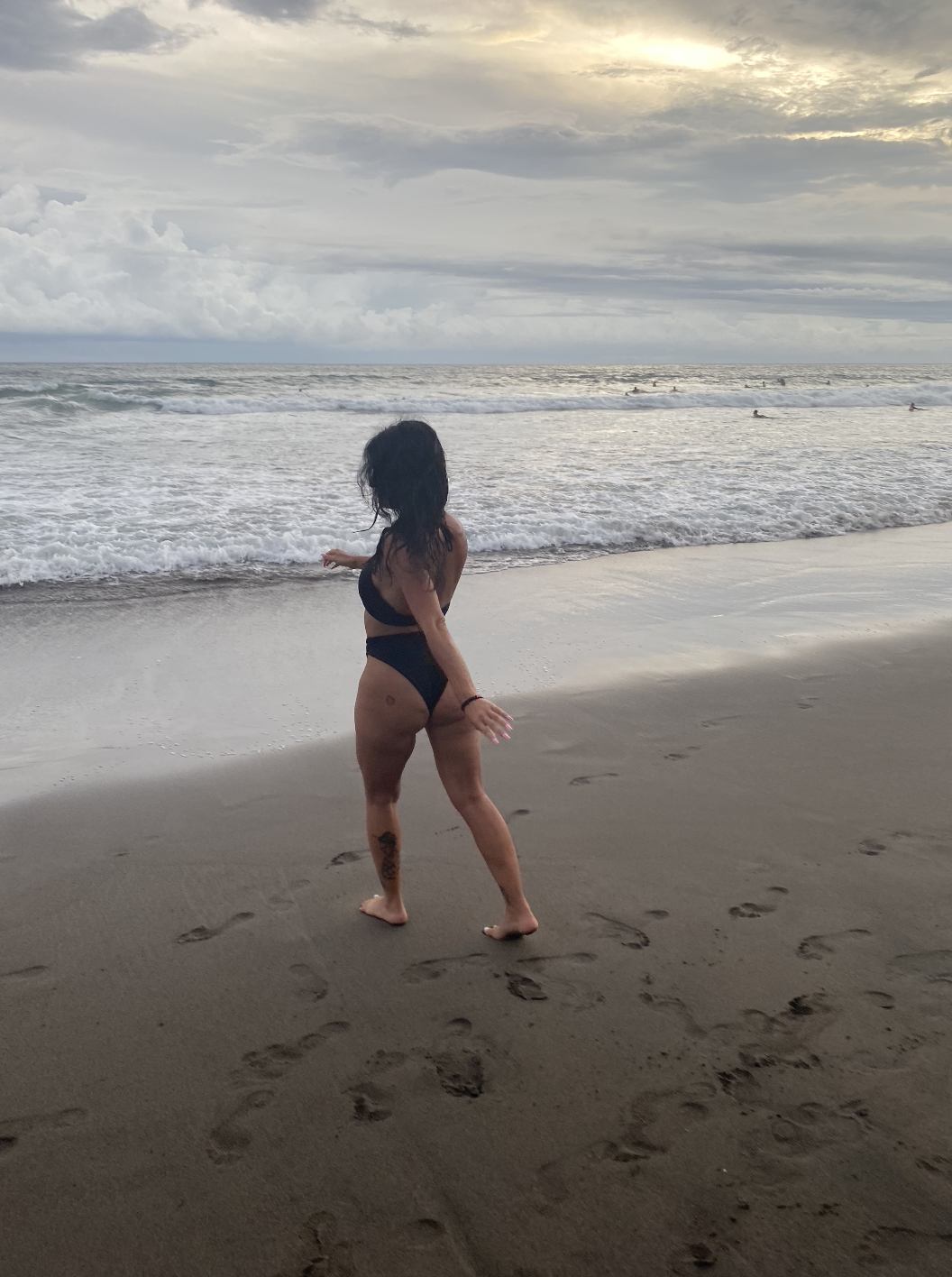 He looked at me and probably expected me to freak out and have a total meltdown, but I just said "It's ok, it's just shit. As long as you got the cash." LOL
What I liked about him is that he took matters into his hands and came up with a solution. 
He was cool with the hotel next door. They had showers and towels so we could go up there and clean up, let everything dry, and have a beer. 
Sounds perfect. 
It was. We went in the pool and just started talking about life and it got very serious very fast and nothing was off limits. It was probably the most honest and authentic "first date" (if you could call it that) I've ever been on.  We had very similar stories; we both went through toxic breakups, we were both traveling to move on with our lives, and we were both working on making ourselves better. We clicked. 
I saw his blue eyes sparkle when I talked and felt like he saw me.
I kissed him. It was pure magic. I still think about it, how special of a moment it was.
We were both blown away. He said to me, "I feel like I've known you forever." Cliche as fuck, but it was true at that moment. 
For the next three days, we would be inseparable. 
After the pool moment, I met my friend for dinner. I was just in shock at the intensity of those last few hours. Is this really happening? Am I the lead star in a rom com? Is this a prank? Because shit like this ONLY happens in the movies. WHERE IS THE CAMERA?
He texted me and he booked a room in our hotel (which is a town over) to be closer to me. There you have it, folks. If there was any doubt… 
The next few days were a blur. The three of us went to a remote island like we were long lost best friends. It was so magical. We spent the whole day beach-hopping, swimming, kissing, rubbing sunscreen on each other. He was attentive and affectionate. Thoughtful and kind. Attributes I really look for in a man.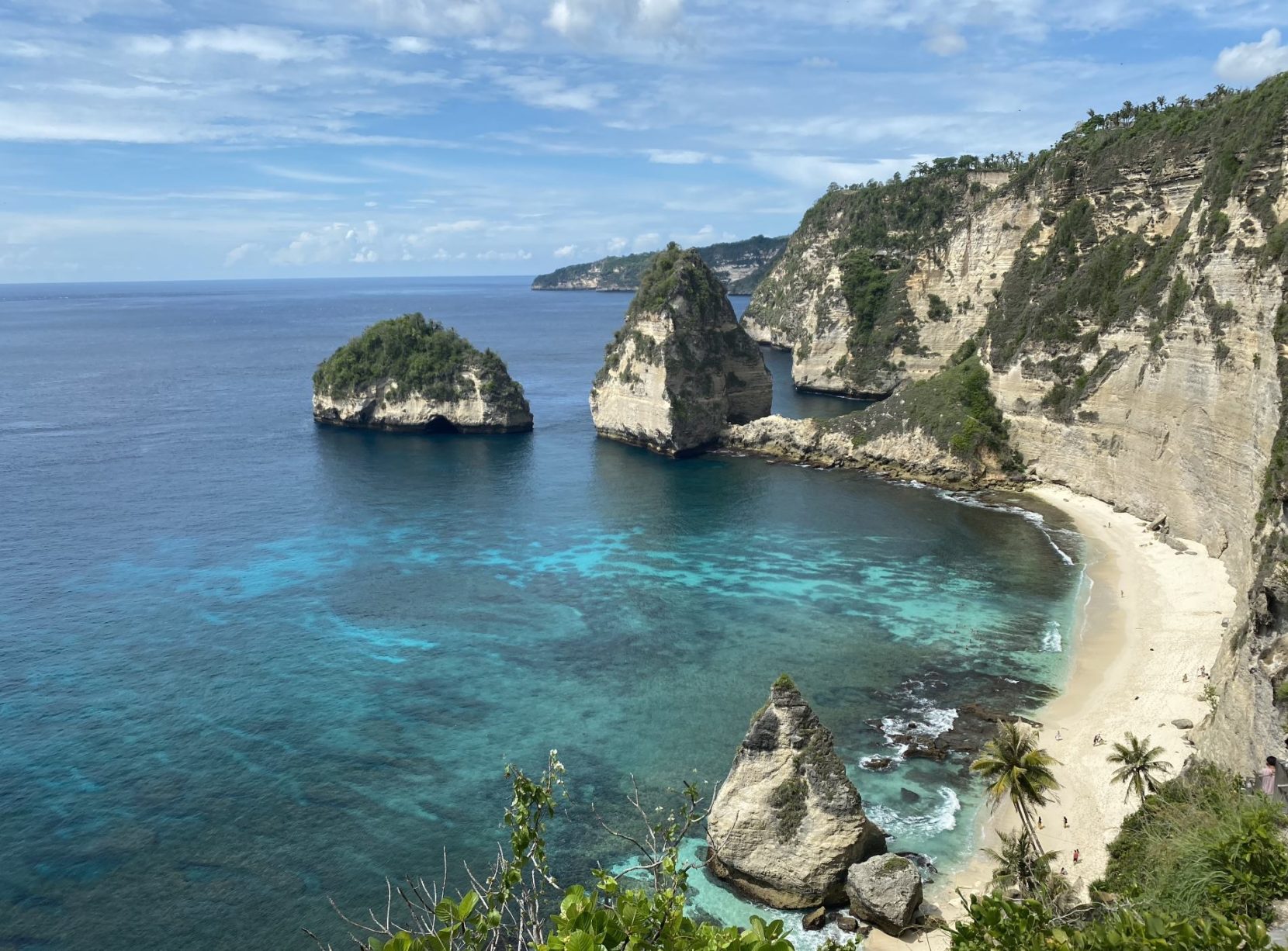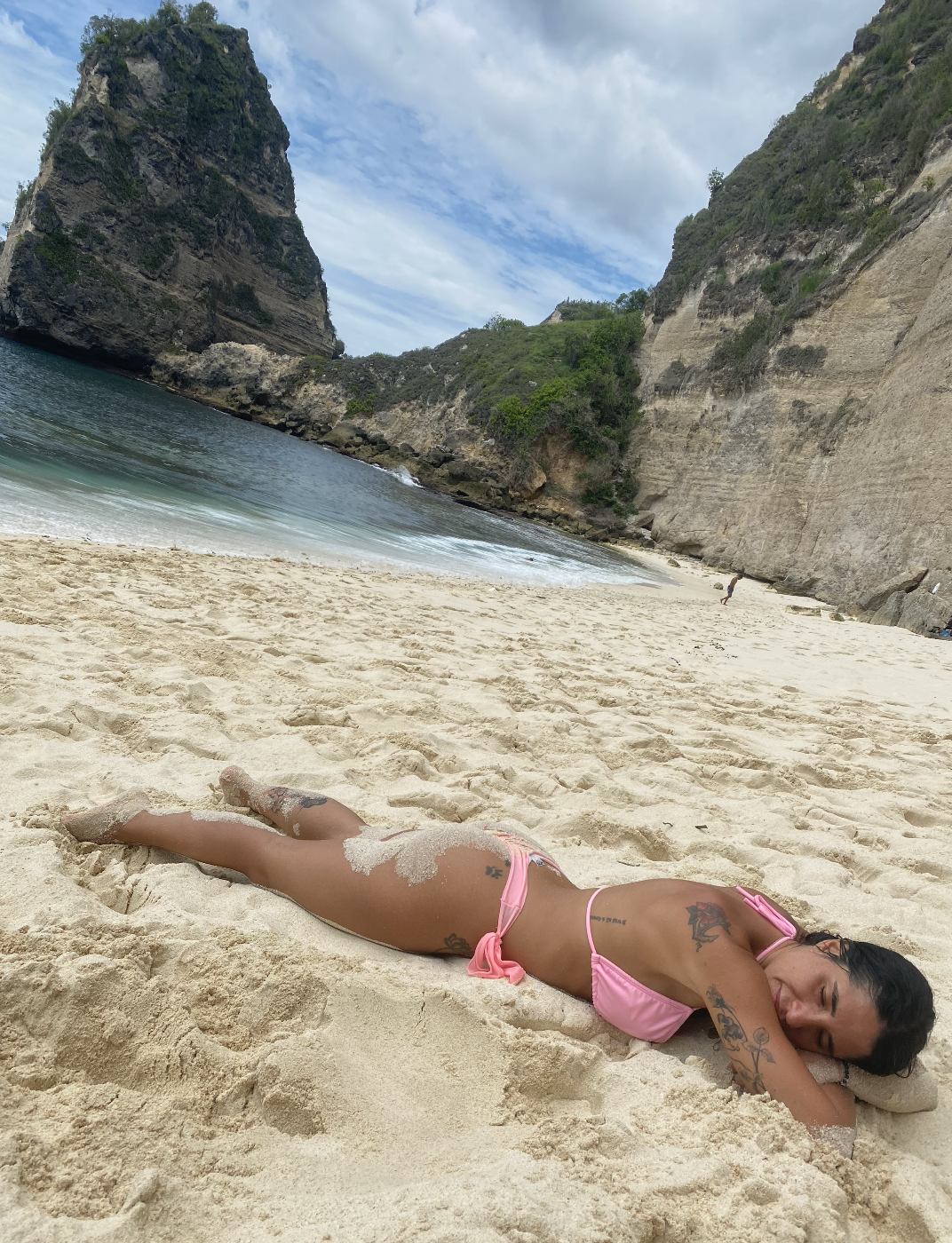 He wanted to take my pictures. He told his friends about me. He told me how special I was and how good I made him feel. That he was happy he met me. That I changed his life for the better.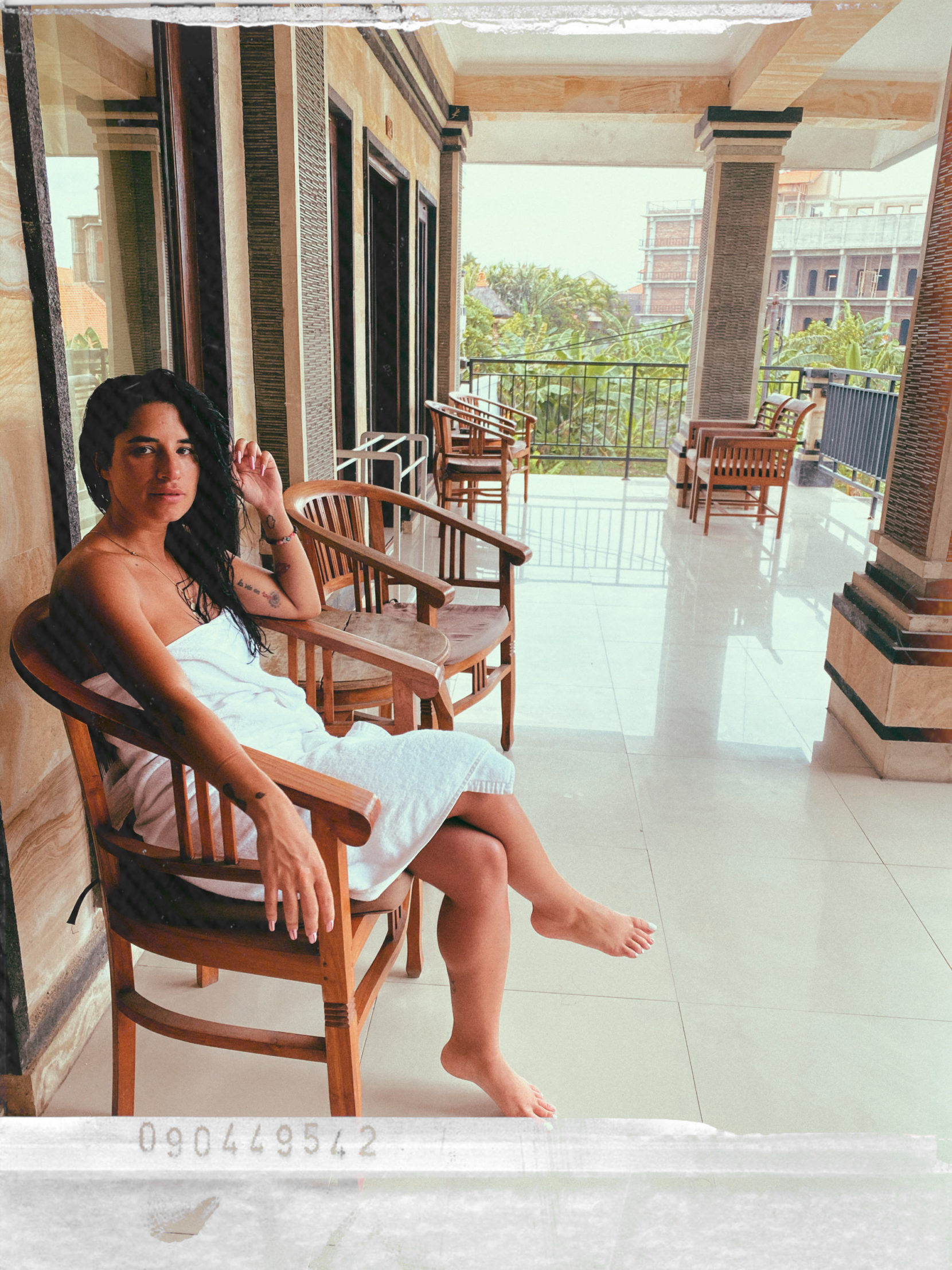 We spent the next day alone, riding around his scooter, getting food to eat, talking, laughing, kissing. Laughing a lot. It was like we were together, an actual couple. It was comfortable. It was crazy, but not crazy.
I felt alive. I felt loved. I haven't felt that in years. 
Safe. I felt safe. 
We had inside jokes, we shared Lemon Bintangs (local beer we both loved), we smoked cigarettes (neither of us are smokers), and we… well, we're all adults here, right? We talked about everything, all our traumas, our past, our glories, our mistakes, our families. We even shared business ideas and made plans to travel together in the future. He would show me Denver. There were "lots of business opportunities out there" for me, he would say.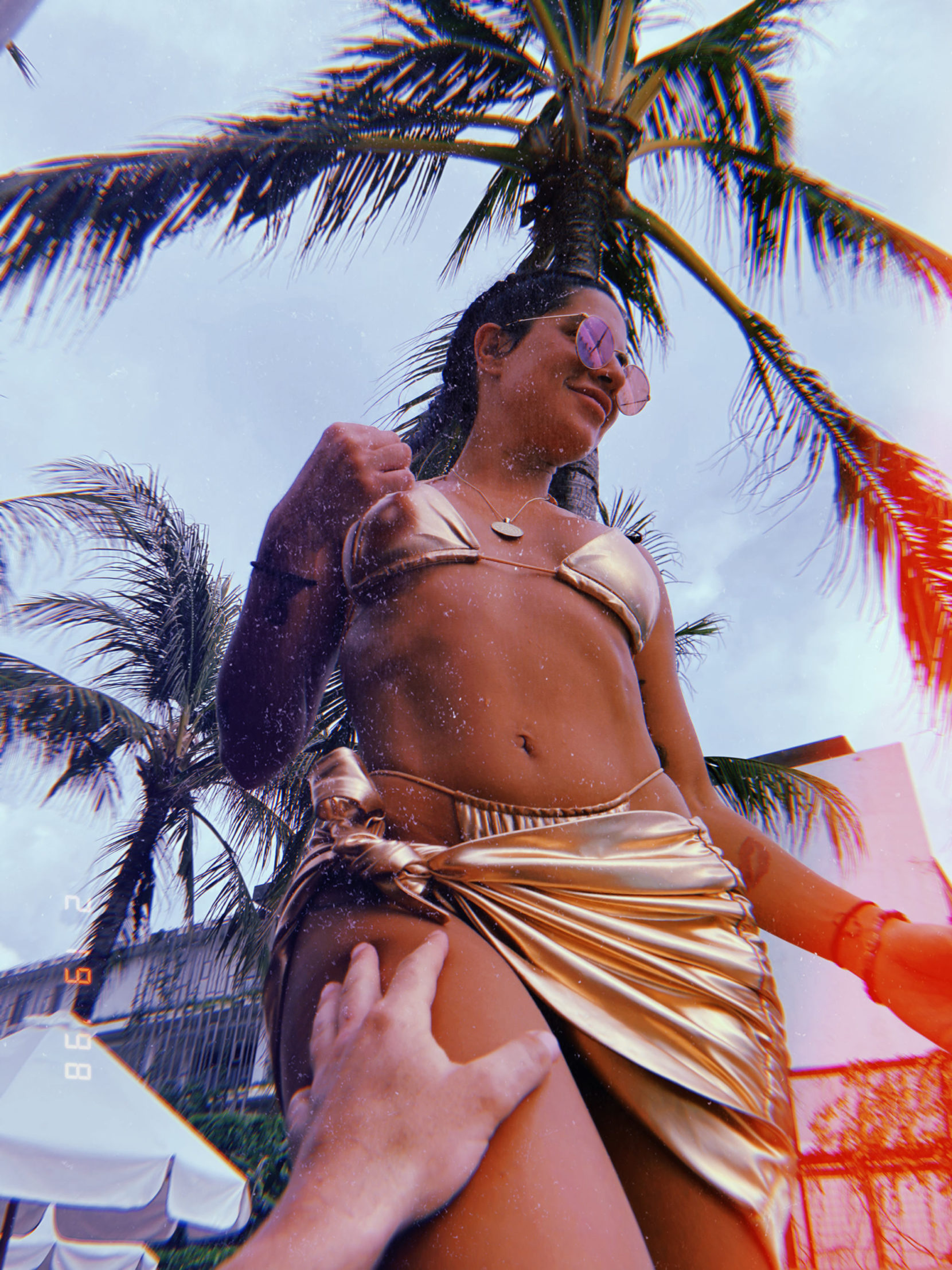 3 days of pure bliss, but it had to come to an end. 
It was time for me and my friend to leave and jet off to our next destination – Dubai. 
Our last few hours together were hard. I bought him a keychain as a souvenir, a metal helmet/beer opener. It was a cute gesture, something he could have and think about me whenever he turned on his truck back home.
Our goodbye was emotional, for both of us. It was real and I asked my friend just to be sure, "Was it all just me?"
"No, the feeling was very much mutual," she said.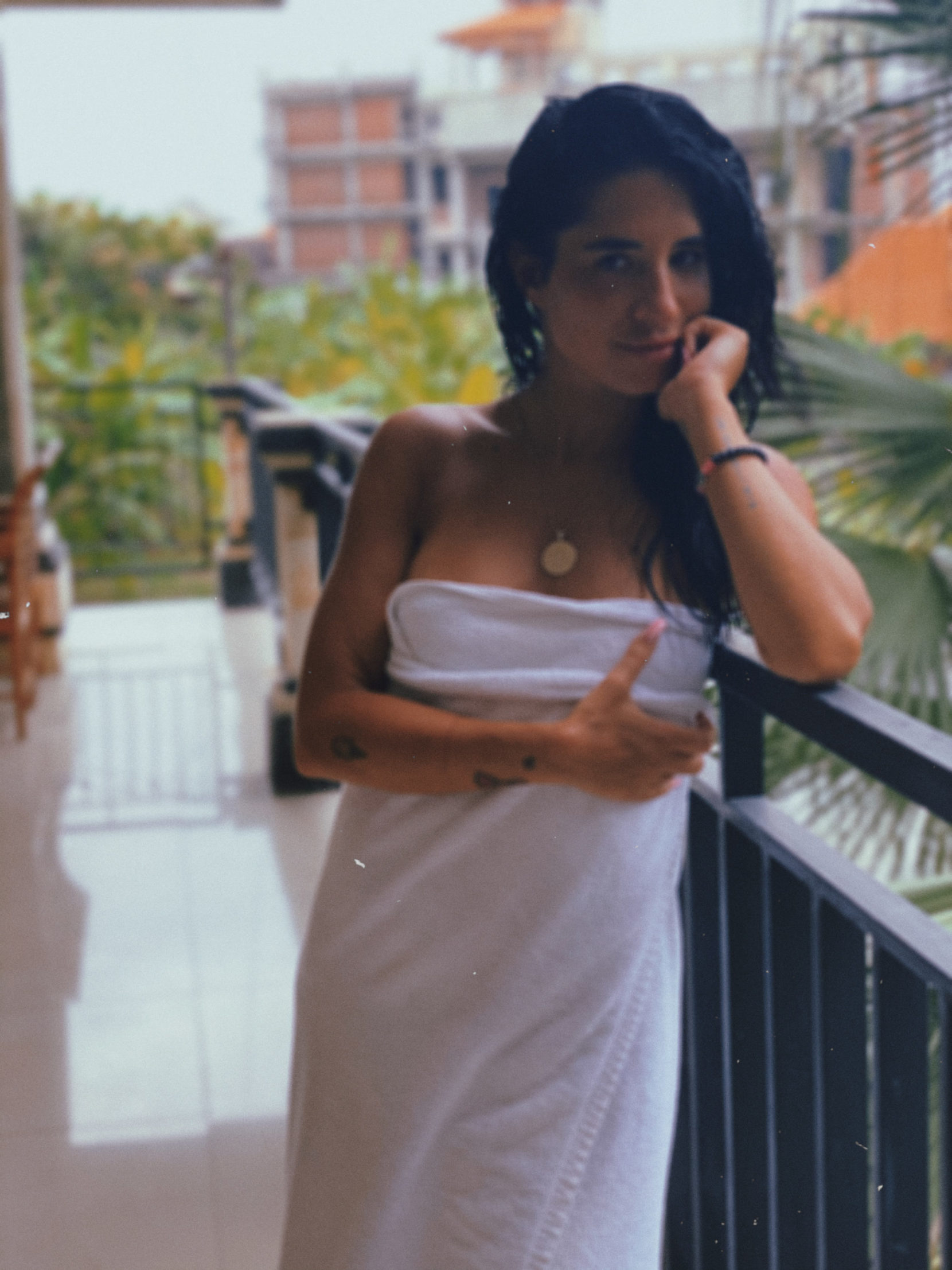 I was sad. But I was also happy. 
I said to myself, "If this works out, AWESOME. If it doesn't, then I was just grateful that I got a chance to feel that. That it wasn't a figment of my imagination. That authentic honest type of love & relationships exists." It was really nice. But I was hopeful, because that's all you can be, right? You can only hope that there will be a happily ever after. 
I love love. And although my luck has been questionable, I remain hopeful. The thing is, I don't NEED it. I want it. What's life without love and relationships? What's success without having someone to share it with? We all want to love and be loved, no matter how good we are on our own or how independent we are.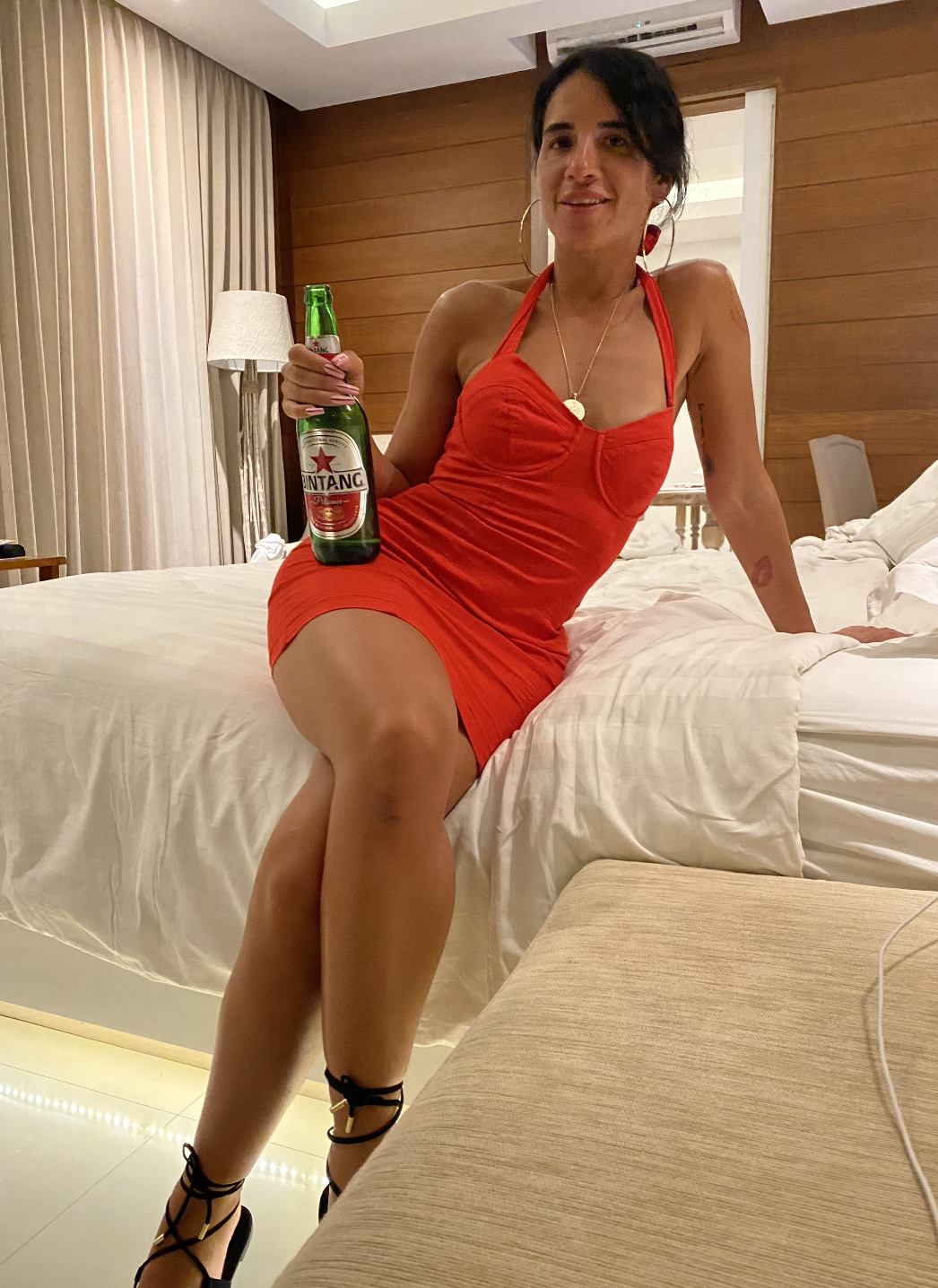 I'm a boss bitch and can hold my own, but I will be the first to admit that it would be so cool to share life with someone. To have a partner, a best friend. My parents are 50+, married, and best friends, and I want that for myself.
Could he be that for me? Could my Bali bae be my forever bae?
Wake up. This isn't a movie and real life happens.
I know this isn't the happy ending you're rooting for. No one wants to hear about the main character of the story going back to her fabulous single life, to her beautiful family, her supportive friends, her successful businesses and a community of people cheering her on.
It's my happy ending, though. It was a great experience in the moment, I learned so much about myself and what I want in life… but my Bali love story ends here.
All that being said, I guess you could say I did fall in love in Bali, with my gorgeous strong self. I am so grateful for that. 
And so,
I lived happily ever after.
The End.