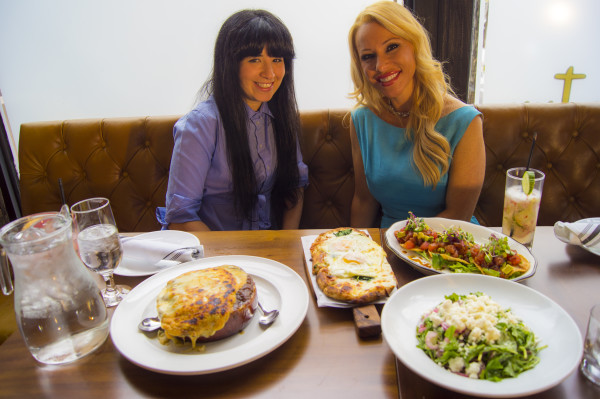 A few months ago my girl Kyra said to me "You really should do video….", to which I responded "If you want to produce it and take care of all the details, go for it".  The thought of adding one more thing to organize and put together gave me anxiety!! Kyra, who has a background in film production, stepped up to the plate and organized the whole thing and took care of all the details. We enlisted friend and photographer/filmmaker Chris Capaci to help us put our vision together with a minimal budget (a.k.a no budget).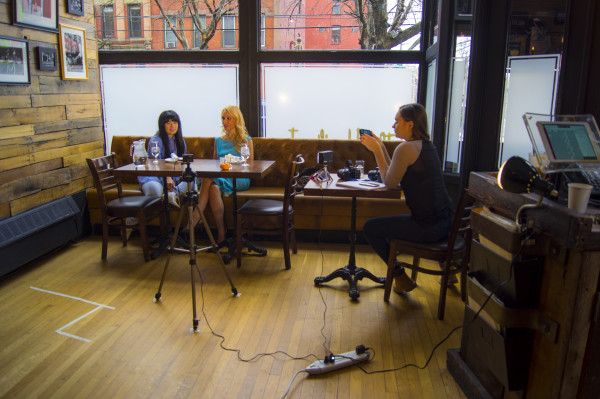 I didn't want the video to be just me sitting with someone and asking questions in a room like broadcast television styles. I wanted it to be more natural, conversational and fun…. and include people I've already interviewed. Right away, I said to Kyra "let's get Rachael", JC's Playboy bunny for our first video; she is funny, laid back and plus I saw her naked already so we are obviously comfortable with each other! #winning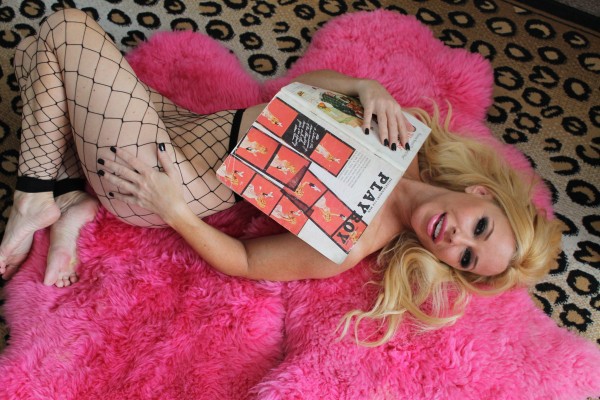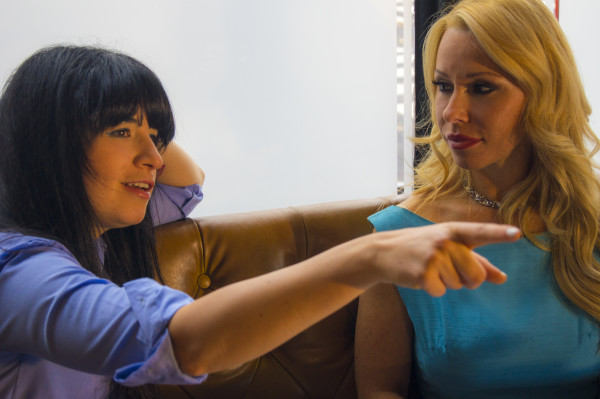 Now onto the location…I chose the The Hamilton Inn, because the food is amazing, and I already did a post about them! John and Mike Gondevas, the brothers that run this hangout/food/drink spot were so awesome and accommodating to us. They opened up the place at around 8:30am so we can shoot there before patrons started rolling in for lunch. Which meant, drinks way too early on a weekday!! I was drunk after two sips. And the food was so delicious!! I am glad this video includes an intense amount of food porn for all you foodies.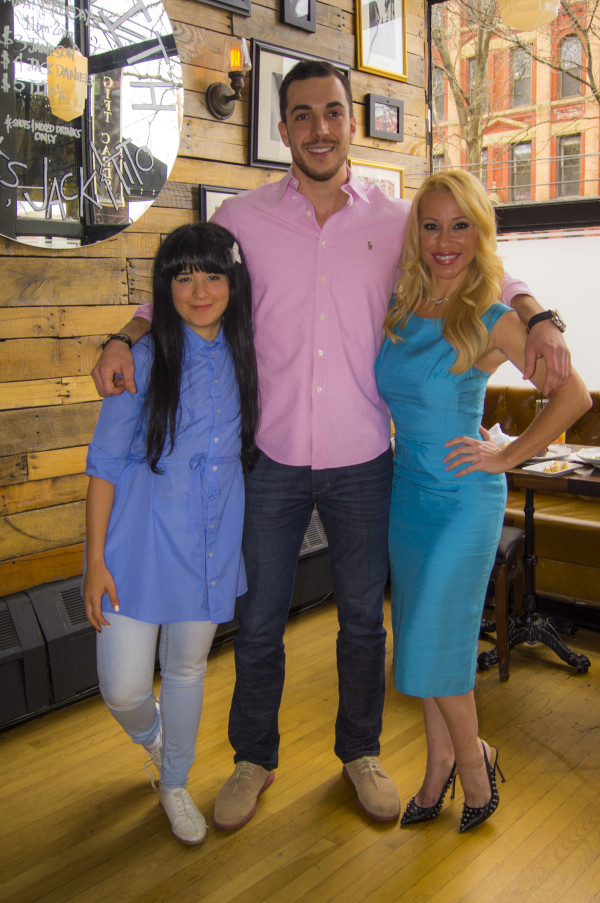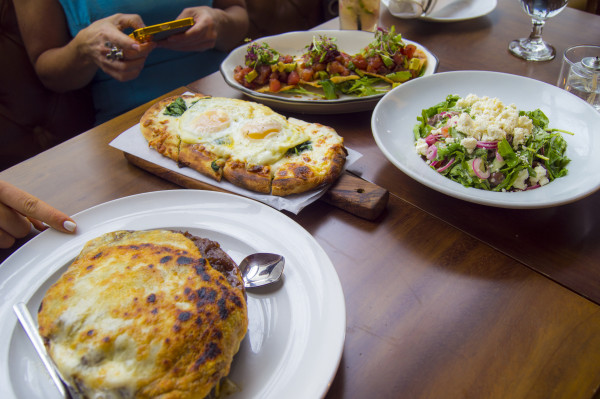 We had a blast, it was tough to edit this video because there was an hour's worth of hilarious material! Also there was an obscene amount of sexual innuendos….which I guess is natural when having lunch with a Playboy Bunny!!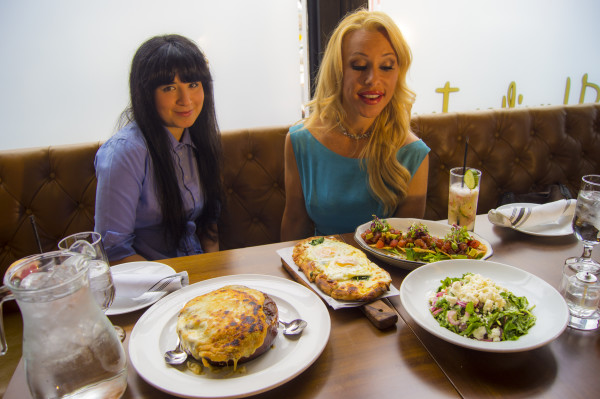 I am really proud of how it all came out, I think it's great for the first round with ZERO budget. It can only get better from here on out. One thing I need to mention, now looking back, not sure why I wore a  bow in my hair, because I look 12 years old next to John and Rachel!!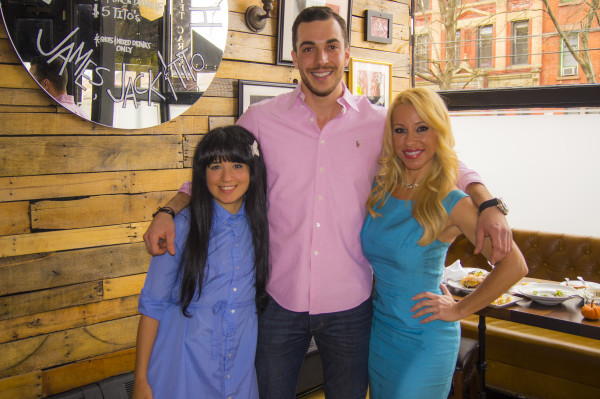 A special thanks to The Hamilton Inn for hosting us, John and Rachael for being such good sports, and of course the wonderful crew Chris and Kyra for putting in the time and effort to make this something I will forever be proud of.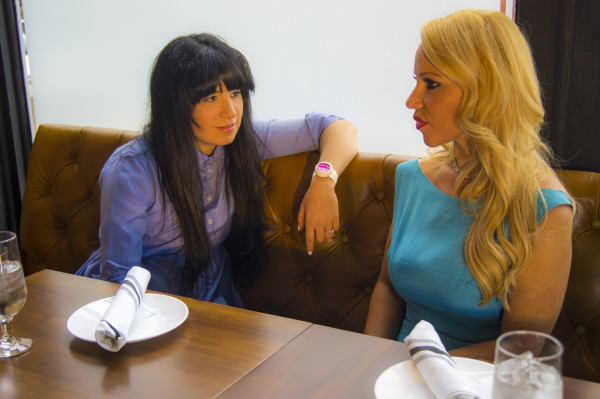 I hope you guys enjoy this, as much as we did making it. I would love to hear your thoughts, feedback and suggestions. We are already planning video #2 and #3!
Enjoy and Please Share!!