Last month we dropped ChicpeaTV Episode 1: Lunch at the Hamilton Inn with Rachael Robbins. The first episode  did great, people loved it and we we are so glad it was well received. Since then, we've upgraded a little and got new mics to improve the sound quality! Yay for low budget filming!
When Kyra and I brainstormed ideas for the second video, I immediately said lets do "Grandma Downtown". I met Krista boss girl and baker of this successful local baked breads company in the summer, when I interviewed her for a post. We've been friends every since…Krista is just a cool chick, super down to earth, funny, easy to get along with, hard working and such a babe. I thought it would be cool to get together with her again and bake some breads!!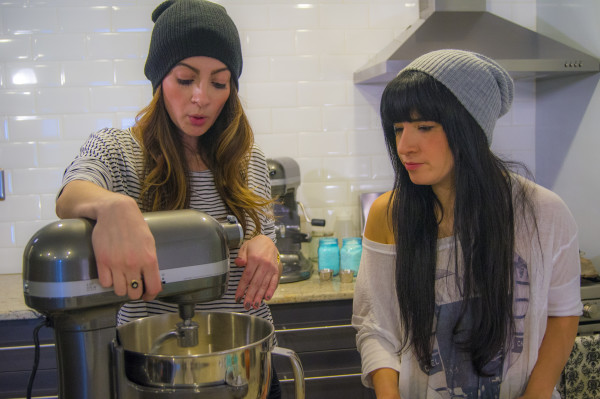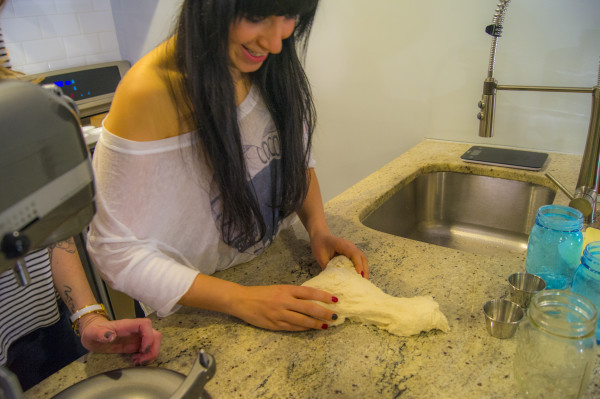 We needed a location, so Kristas brother, who happens to be the owner and carpenter of "Made in Paulus Hoeck" a custom furniture company, offered his dope apartment in downtown Jersey City for us to bake in and also raid his bar. Thanks Mike!!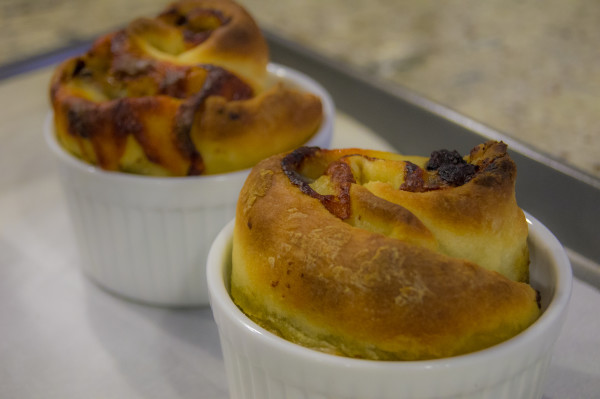 This shoot was a blast! I forgot the cameras where rolling at a point because Krista and I were having so much fun… the V8 and vodka also helped.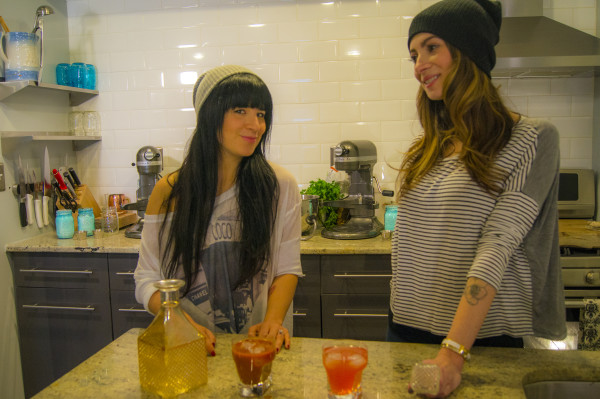 I am not sure if you guys notice this ongoing theme in our videos…. a) booze b) hair accessories.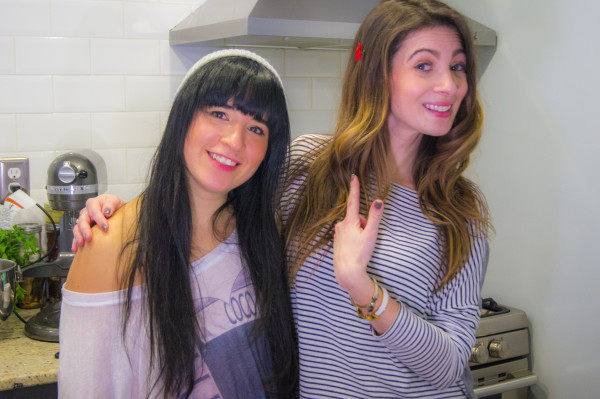 We also made a heart shaped pizza to commemorate valentines day but it didn't make the final cut in the video! sorry friends! We didn't want this to become a 30 minute episode… that being said I think you guys will enjoy this one!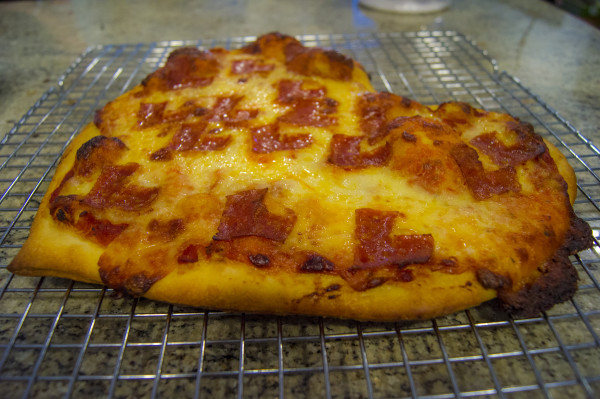 At the end of the shoot we took some fun pictures. I just love Grandma Downtown!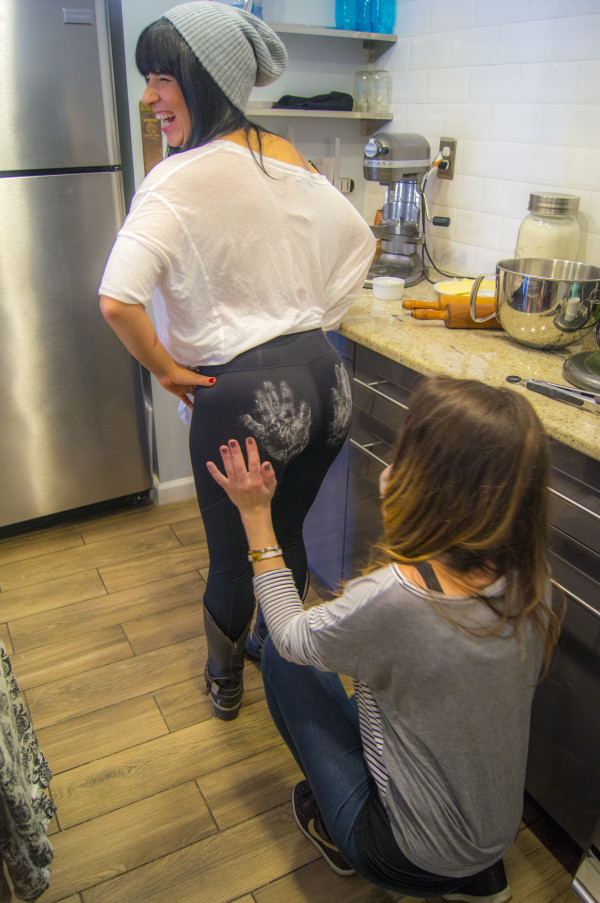 Special thanks to Chris Capaci for filming, editing and being a cool dude. To Kyra my bff and producer for making all this happen and for putting up with me on the daily. I love you guys.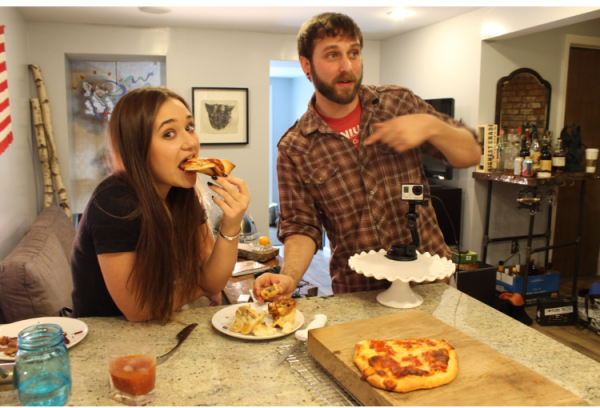 Let us know what you think, and what you would like to see in our future videos! Enjoy!!