A few months ago, Tony and I were itching for a quick getaway so I went on google and looked for "top spots for quick getaways around NJ" and chose Cape May. Road tripping to the beach during the cold season seemed like a dumb idea at first but it was actually perfect. We stayed for a night at a cute hotel by the water, we told them we were recently engaged and they upgraded our room and sent us a bottle of champagne!
The next morning we woke up early, bundled up and walked to the beach to see the sunrise. It was perfect. I asked our readers for their favorite spots to eat and things to do in Cape May!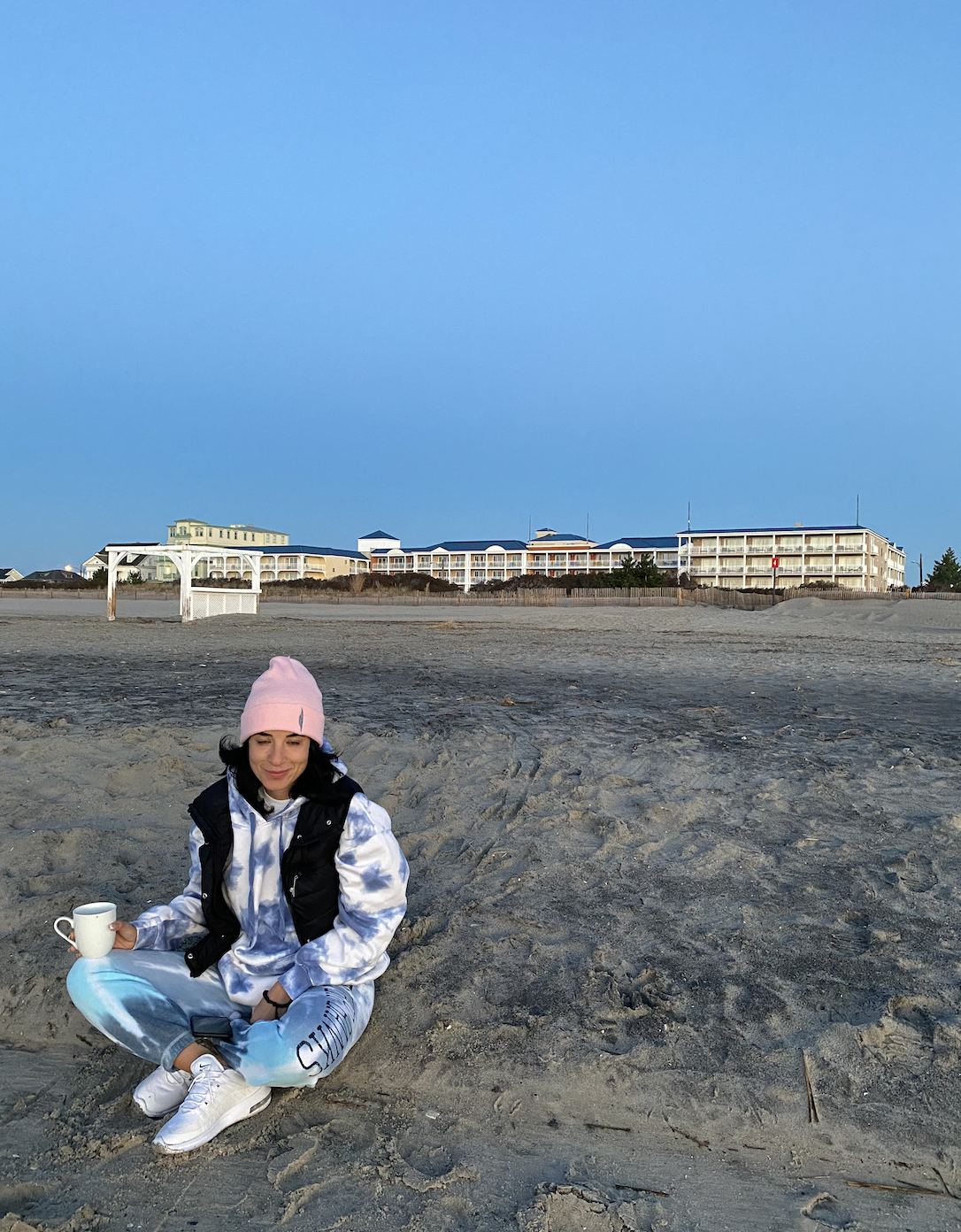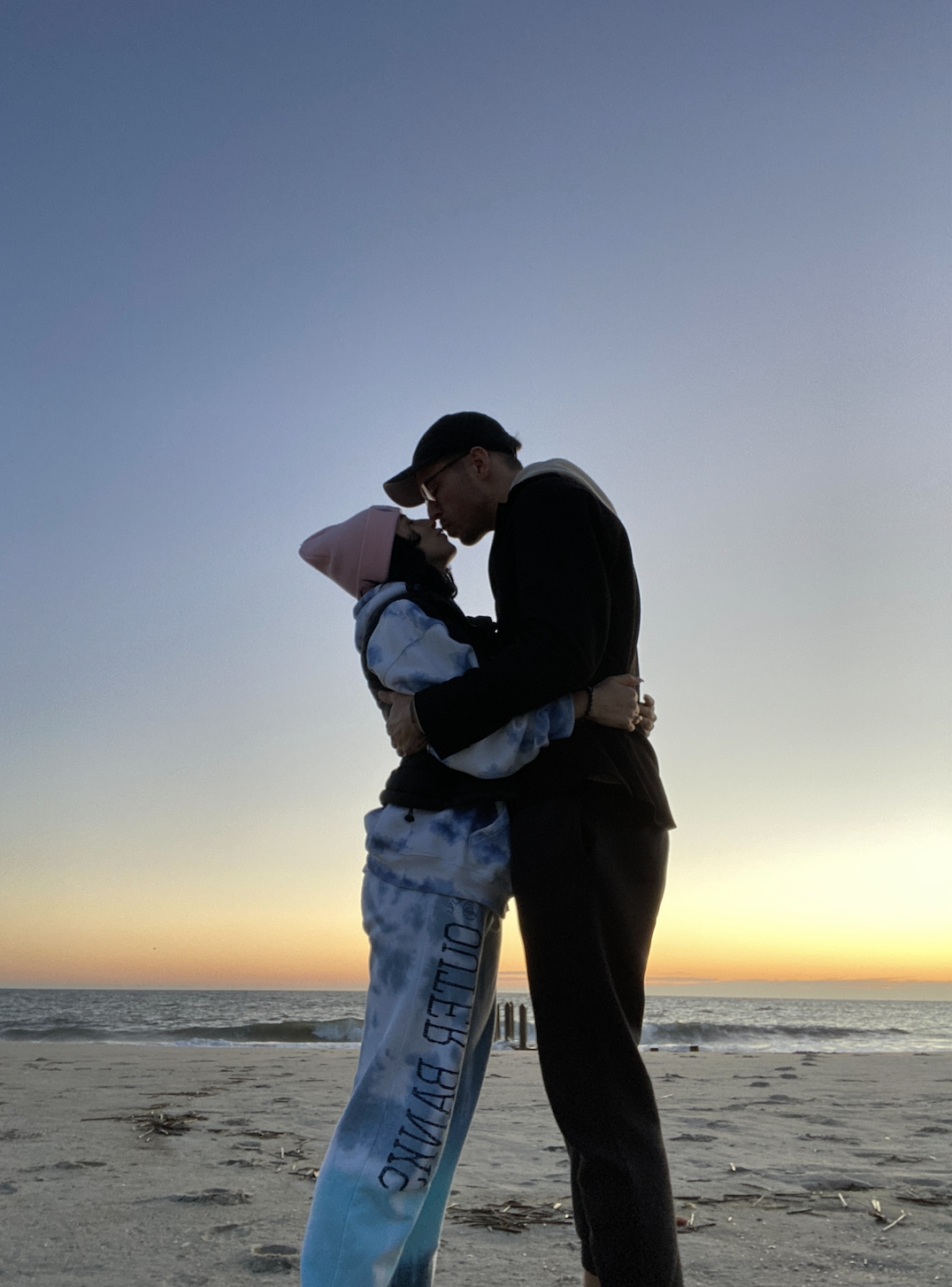 We asked and you all delivered! We asked our readers for recommendations of what to do in Cape May, and we received plenty of great spots to visit and views to check out. If you're looking to book your next spring/summer trip, here are some tips!
Top Recommended
The Mad Batter
19 Jackson St
Great for: breakfast/brunch
Website: https://www.madbatter.com/
Washington Inn
801 Washington St
Great for: upscale dinner
Website: http://www.washingtoninn.com/
Ebbitt Room
25 Jackson St
Great for: farm-to-table American cuisine
Website: https://www.caperesorts.com/virginia-hotel/ebbittroom
Blue Pig Tavern
200 Congress Pl
Great for: farm-to-table American cuisine
Website: https://www.caperesorts.com/congress-hall/blue-pig-tavern
Cape May Brewery
1288 Hornet Rd
Great for: German-style brews, beer tastings
Website: https://www.capemaybrewery.com/
Lobster House
906 Schellengers Landing Rd
Great for: seafood
Website: https://thelobsterhouse.com/restaurant/
Sunset Beach + Cove Beach
(Sunset) 502 Sunset Blvd
(Cove) 405 S Beach Ave
Great for: sunset views
The Brown Room
200 Congress Pl
Great for: cocktails
Website: https://www.caperesorts.com/capemay/brown-room
More Great Recommendations
Veranda Bar
Great for: outdoor cocktails
Cape May Winery
Great for: tap room tastings, tapas, brunch
Dock Mike's Pancake House
Great for: breakfast
Cape May Point State Park
Great for: hike to Cape May Light
Revolution Railroad
Great for: railbiking
Big Wave Burritos
Great for: Mexican cuisine
Boiler Room
Great for: live music, pizza
Peter Shields Inn
Great for: bed and breakfast, seasonal meals
Cape May Fish Market
Great for: surf n turf
West End Garage
Great for: shopping
Exit Zero
Great for: Indian and Thai curries, casual bites
The Merion Inn
Great for: seafood, live piano
Washington Street Mall
Great for: shopping
Willow Creek Winery
Great for: wine tastings
Aleathea's Restaurant
Great for: upscale dining
Oceanview Restaurant
Great for: BYOB dining
Mayer's Tavern
Great for: cocktails, live music, seafood
Cape May Zoo
Great for: free zoo activities
Fins Bar & Grille
Great for: live music, seafood
Panico's
Great for: Italian/Mediterranean cuisine
Iccara
Great for: Italian cuisine
Harry's
Great for: rooftop drinks, live music
Peanut Butter Shop
Great for: nut butters, candy
Union Park Dining Room
Great for: upscale dining, BYOB