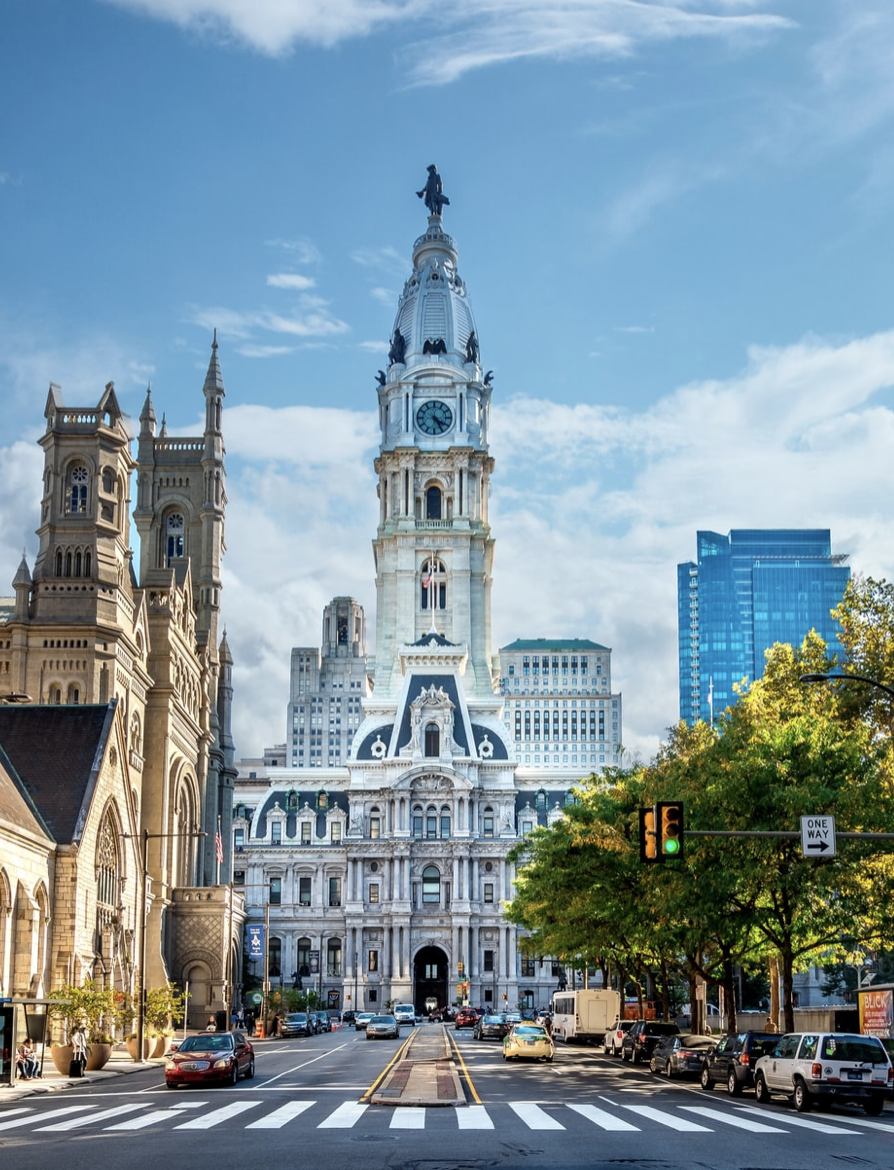 If you're feeling like you could use a change of scenery this winter pop over to nearby Philadelphia for a quick day or weekend trip! Explore the best of Philly from the historic Liberty Bell to classic Philly Cheesesteaks. This Philadelphia Travel Guide will cover all the basics to help you plan an awesome trip!
Top Things to Do in Philadelphia 
Philadelphia Museum of Art: Head down Center City's scenic parkway culminating in the iconic Philadelphia Museum of Art. You may recognize this famous museum from the popular Rocky movies, which has turned it into an iconic symbol of Philadelphia. Just next to the museum steps you'll also find the famous Rocky Statue, a popular photo spot.
Old City: You can't visit Philadelphia without checking out the historic Old City where this great nation was founded! Here you'll find significant monuments such as the Liberty Bell and Independence Hall, among other important relics worth visiting.
Rittenhouse Square: Rittenhouse Square is where all the action is in Philadelphia! A scenic square in the heart of the city, enjoy a stroll through the plaza and stop for lunch at one of the charming restaurants or cafes in the surrounding area. Rittenhouse Square is close to everything and you absolutely can't miss it on a trip to Philly. 
South Street: Easily the trendiest street in Philadelphia, head to South Street for funky shops, galleries, and eateries, as well as some truly delicious water ice (pronounced locally as "wooder ice," it's really just Italian ice!).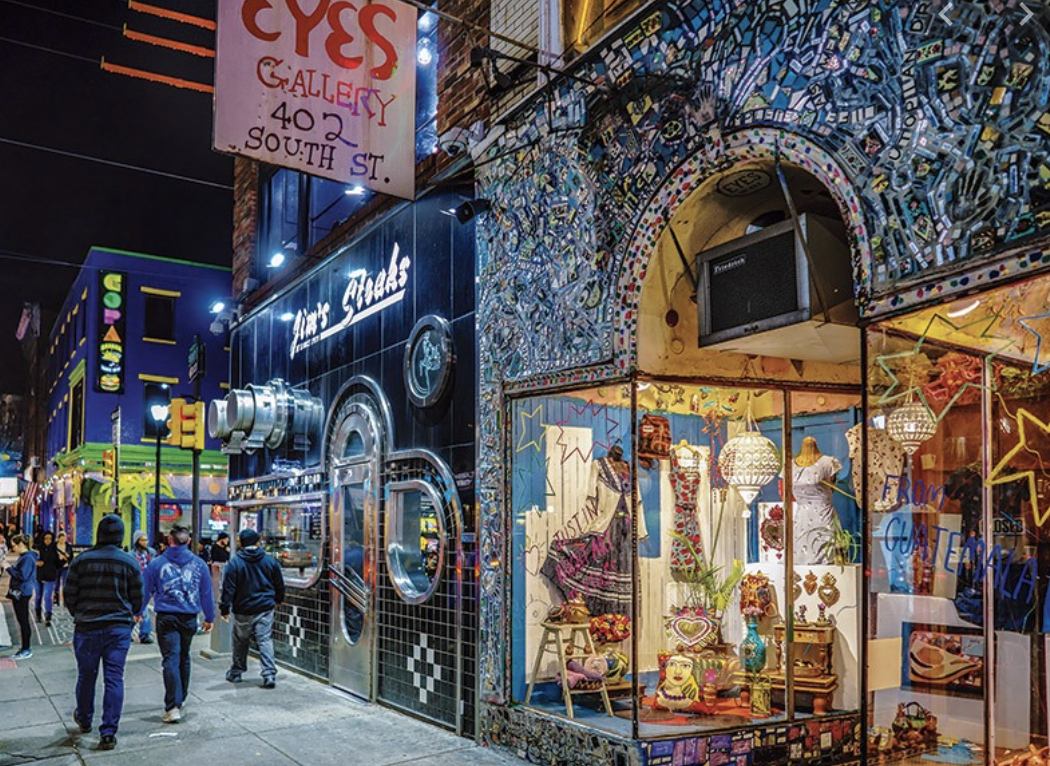 The Italian Market: One of my absolute favorite things to do in Philly is stroll through the Italian Market. One of the oldest and biggest open-air markets in the country, you can't miss these 10 blocks of authentic Italian specialities. If you don't hit Angelo's for pizza and Pat's or Geno's for a cheesesteak, then you're doing it wrong!
Reading Terminal Market: You might be a tad overwhelmed by this eclectic market but trust me, it's worth it! With tons of stalls from the best vendors in the city, you can get anything from gooey chocolate chip cookies to fresh produce to a serious slice of classic Italian pizza. Definitely would recommend stopping in at least once during your trip!
Where to Stay in Philadelphia 
You have several options for where to stay within Philadelphia's Center City:
Rittenhouse Square: This area is the true "city center" and is easily the most picturesque square in the city. Most things you'd come here to see are located relatively close by so this area would definitely be my first choice for where to stay if you've only got a few days!
Old City: This is the place to be if you're super interested in Historic Philadelphia and want to make sure you see all the sights during your trip! This area has a picturesque, old-timey feel to it that you're sure to love.
Society Hill: An upscale neighborhood in Philly's Center City, the Society Hill area is characterized by cobblestoned streets and charming 18th and 19th century houses, which on the outside remain largely unchanged. Scenic Washington Square is in the heart of this area, and if you stay here you won't be too far from the historic attractions of the Old City.
How to Get Around in Philadelphia
Since Philly is an incredibly walkable city, the best way to get around is on foot! City bikes are also a popular option, and for longer distances, Philadelphia's extensive SEPTA system will take you anywhere you need to go. An affordable way to tackle the city, the SEPTA includes train, trolley, subway, and bus.