With Halloween just around the corner, there's nothing to get you in the spooky mood like the world's most haunted destinations! Though we may not be able to visit all of these frightful spots this year, you'll definitely want to add them to your bucket list for next year. Check out our list of the most haunted destinations in the world!
Bhangarh Fort, India
Situated in the vast desert of Rajasthan, India, the Bhangarh Fort is an abandoned fortress with a dark history. Legend says that when a powerful sorcerer was rejected by the Princess of Bhangarh, he cast a spell over the ancient town, cursing the city for eternity. To this day, paranormal activity is said to be active in this area. 
Eastern State Penitentiary, Pennsylvania, USA
It really doesn't get more haunted than an abandoned penitentiary! If you're trying to get really spooked, head over to Philly's Eastern State Penitentiary, a former prison renowned for its hostile treatment of prisoners. Visitors to the penitentiary often report sightings of ghosts of prisoners and disembodied laughing and crying from the cells. 
Poveglia, Italy 
This Venetian island has a dark history that leaves no question of its haunting. Throughout history, Poveglia has been home to quarantined bubonic plague victims and was later an insane asylum known for conducting appalling medical experiments. The island is illegal to visit today, but you can see it from a distance in nearby Lido. 
Myrtles Plantation, Louisiana, USA
Myrtles Plantation is said to have been built on the site of an ancient Native American burial ground, which already alludes to its haunting. According to legend, there have been 10 murders in the plantation house and there have been reported sightings of 12 ghosts, including that of William Winter who was murdered on the front steps, and a former slave wearing a green turban.
Raynham Hall, Norfolk, England
A massive estate located in Norfolk, England built in the 1620s, the home is known as one of England's most haunted destinations. The most notable ghost story surrounding the estate is that of Lady Dorothy Townsend, whose husband locked her up in the house and whose ghost now haunts the premises. A photo taken of her ghost in the 1930s as proof of her existence adds an extra layer of creepy to this paranormal destination.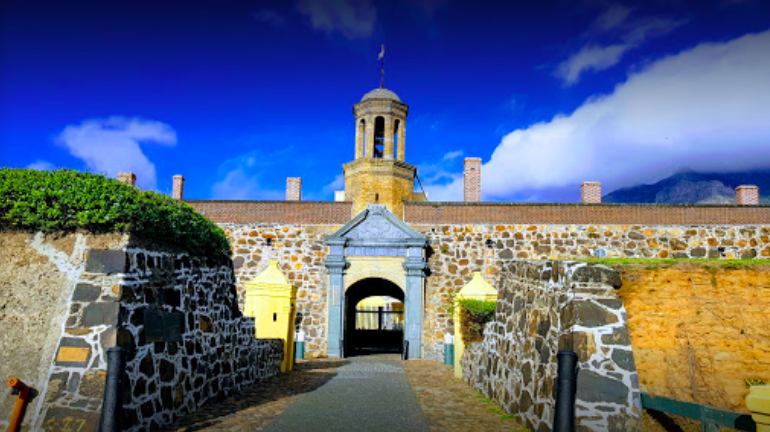 Castle of Good Hope, Cape Town, South Africa 
The oldest building in South Africa, the Castle of Good Hope has its fair share of ghost stories. Originally a fortress meant as a base to restock provisions for the Dutch East India Company, there have been several reported ghost sightings in the castle, including that of Lady Anne Bernard, a soldier who hanged himself in the castle's bell tower, and soldiers pacing the ramparts.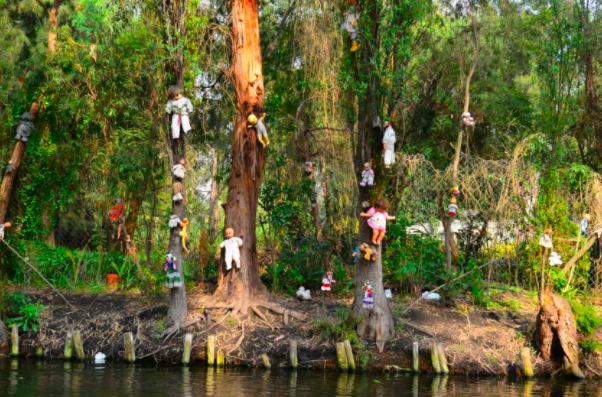 Isla de las Muñecas (Island of the Dolls), Mexico
Easily one of the creepiest haunted destinations on our list, Isla de las Muñecas is located in Mexico City's Xochimilco neighborhood. As its name suggests, the island is full of dolls and doll parts hanging from the trees and scattered along the ground. After finding the body of a dead girl in one of the island's canals, Julian Santa Barrera who lived on the island scattered the dolls throughout the area in hopes of deterring evil spirits.
Ancient Ram Inn, Wotton-under-Edge, England 
Constructed in 1145, the Ancient Ram Inn has been the residence of a priest, a home for masons and slaves, a restaurant, and a hotel. With so much history, it's unsurprising that this ancient inn has its share of paranormal activity. Guests have reported sightings of haunted children, male demons, the cries of children, and a ghostly high priestess.