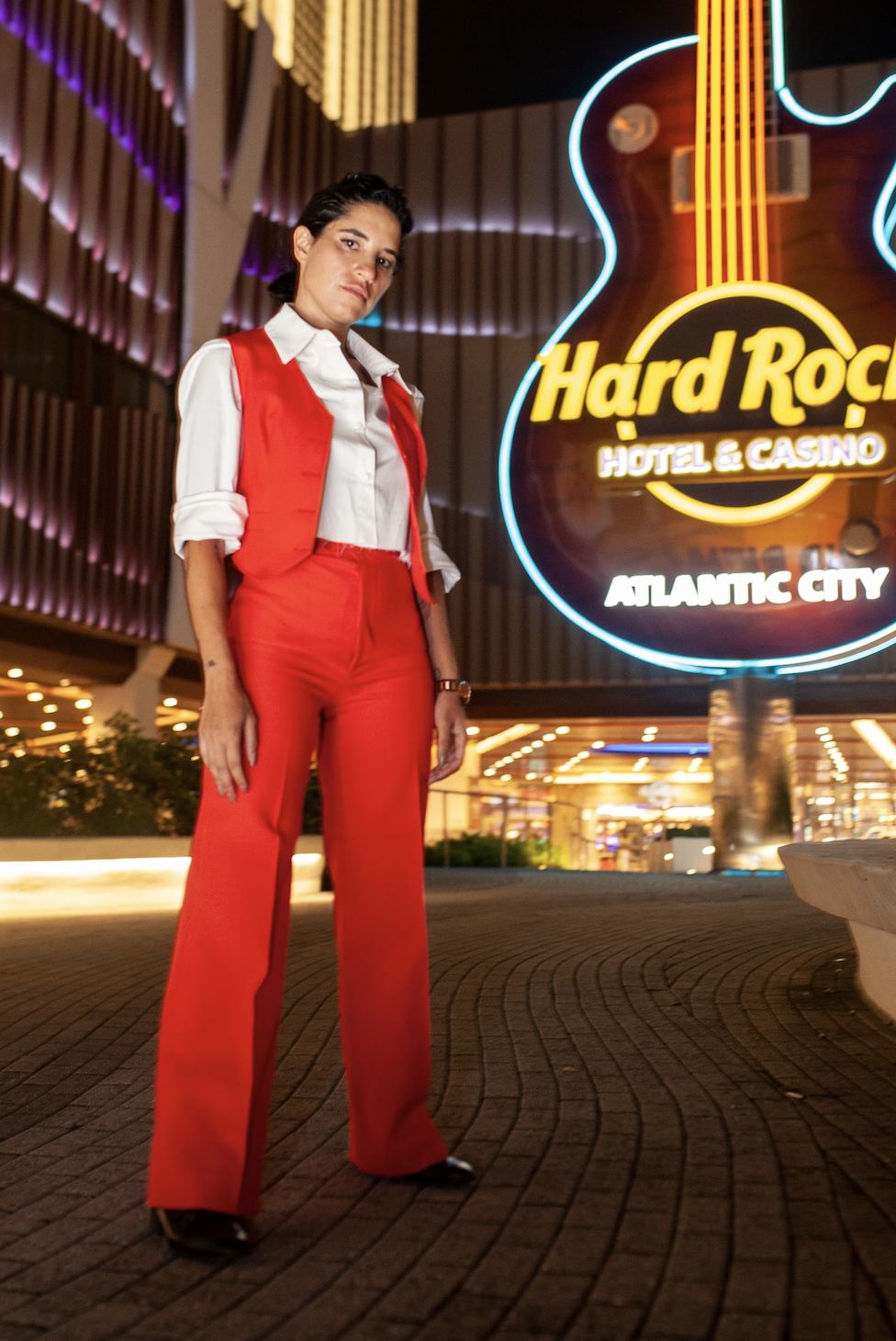 Two years ago, I was bitten by the travel bug and made it a personal mission to explore the world as much as I possibly could. I was on a roll; Thailand, Greece, Turkey, Puerto Rico, Moscow, Bali, Dubai… and then we all know where that story goes.
Lockdown. From traveling the world to barely leaving the house. Who knew, right?
I was thankful I had the opportunities to see some of the world before the world changed forever. Not to be a Debbie Downer or anything, but you know, this shit is wild. As New Jersey started opening up more, I became more and more comfortable venturing out and leaving Jersey City, and I started doing weekly trips to the shore and other towns.
A light bulb went off in my head.
All this time, I was so adamant to see the "world" when there was a whole world right next door to me I haven't even explored yet. Then, as if the universe heard the voice in my head, I got an email from a wonderful PR person who represents the Hard Rock Hotel in Atlantic City inviting me for a "Staycation."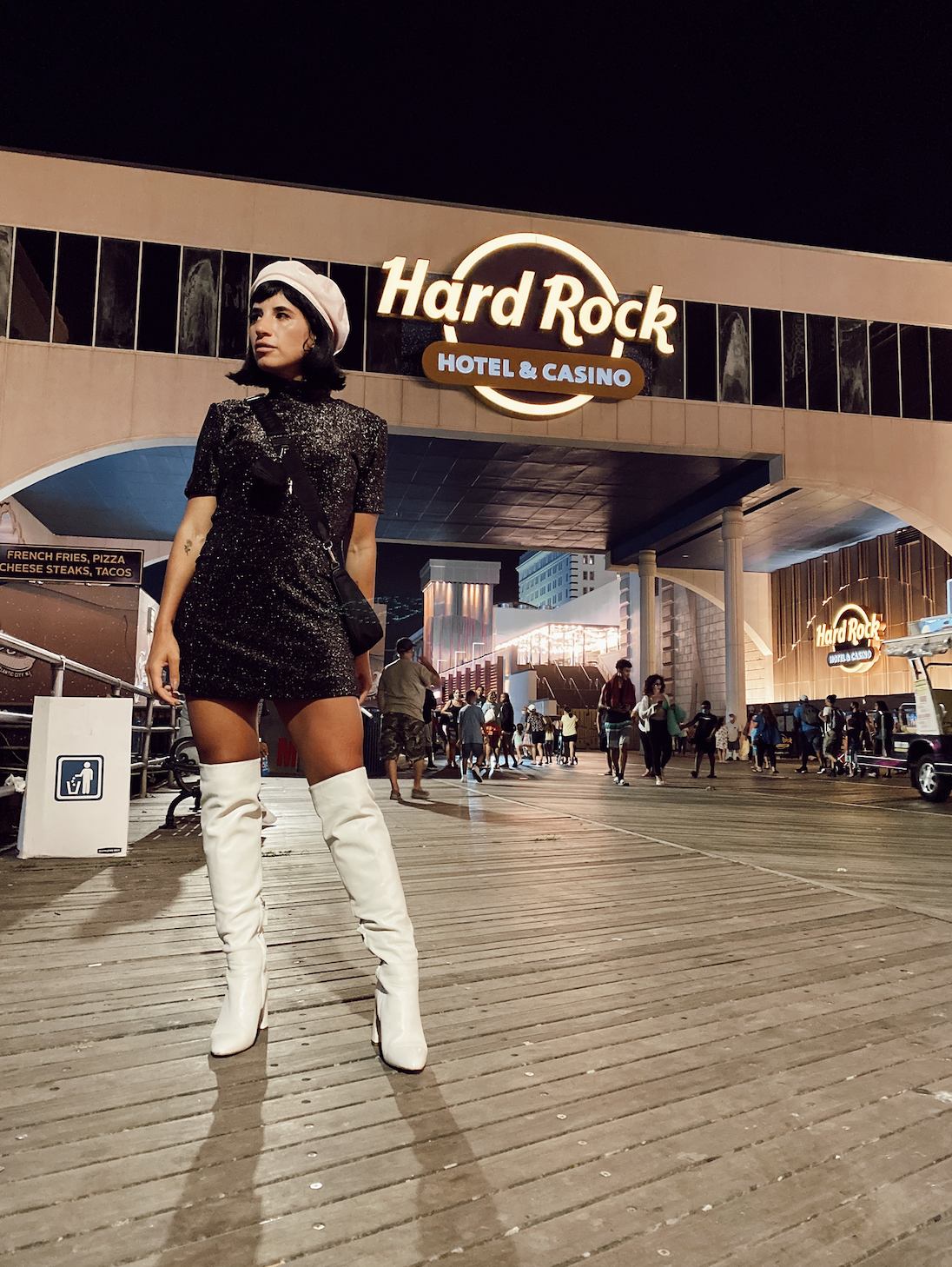 I was having drinks when the email came in and I swear, I did the running man from excitement. But also, the opening scene of the film Casino flashed before my eyes. I called Peter, my photographer/work husband/bff, and said, "Pack your overnight bag. We're going to Atlantic City."
This was an opportunity to get the fuck out of Jersey City, to let loose, get dressed, gamble, eat/drink, and most importantly, get those creative juices flowing.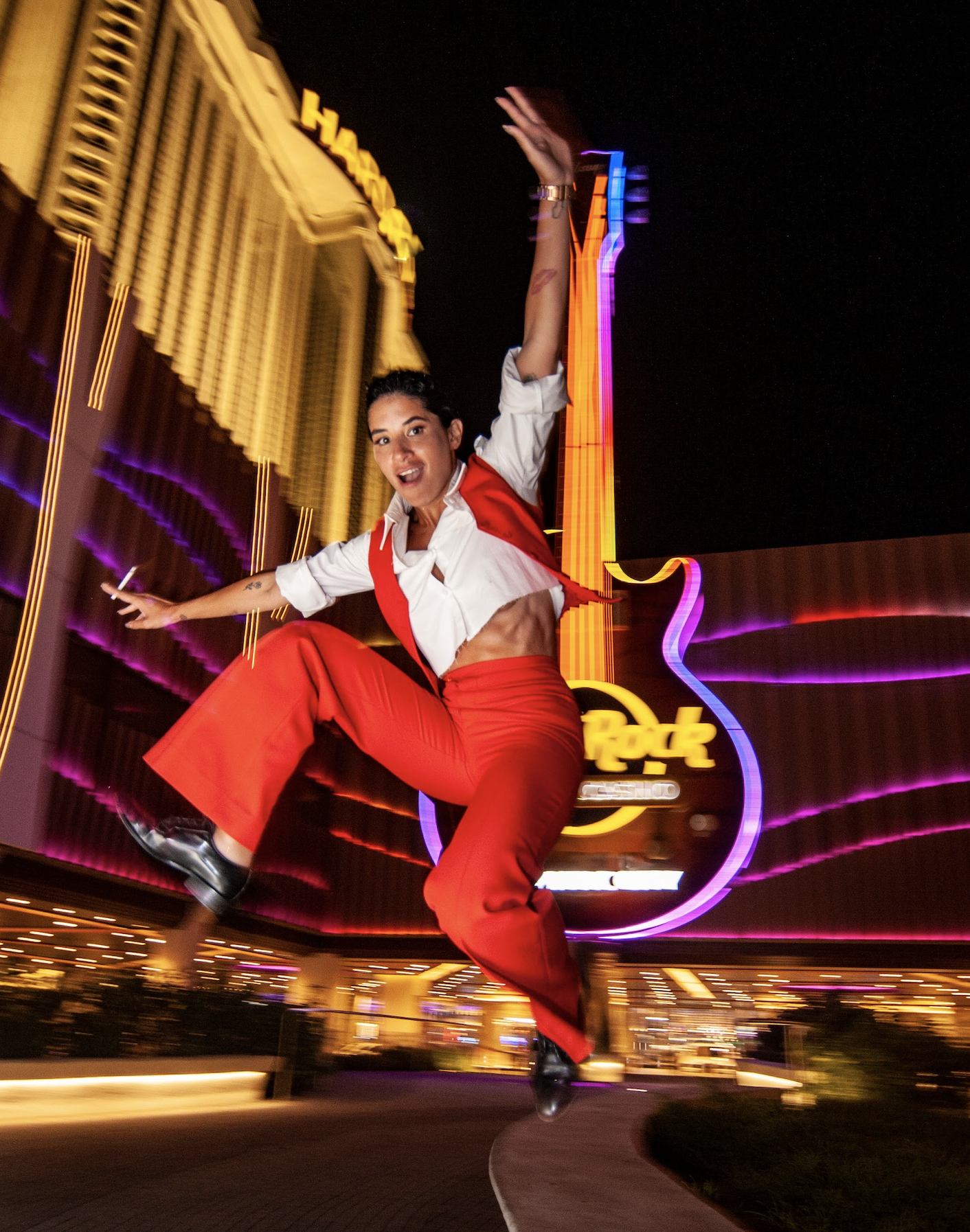 A few months ago, I published a little homage to My Cousin Vinny. It was time to pay homage to one of my favorite films, Casino (yes it's a film about Vegas, but who cares. Let me fantasize, ok?)
We decided to go on a Monday for one of the reasons below:
a) We are rockstars and give zero fux.
b) It's 2020, who cares?
c) I was kid-free.
d) All of the above
The Drive
Road trips are fun. Period. Especially after a full weekend of entertaining an 8-year-old, I couldn't wait to get the fuck out (moms/dads, I know you get this). I had to get into character.
Fear and Loathing in AC? Another great film to pay homage to.
The drive to AC is surprisingly fast and easy, less than 2 hours. All you need is a dope playlist and you're set.
Check In
We arrived to AC right on time, and drove straight to valet because YOLO. Now as someone who is and was COVID paranoid central for the last 6 months, I was a little worried/nervous/concerned going into this staycation. Was I putting myself and Peter at risk for dope content?
As soon as we walked into the Hard Rock Hotel, the entrance was blocked off. You can't enter unless you get a temp check by the fanciest temp check machine I've ever seen. There is also an attendant wearing a mask and gloves greeting and guiding you to the hand sanitizer. WOW. THIS IS THE FUTURE.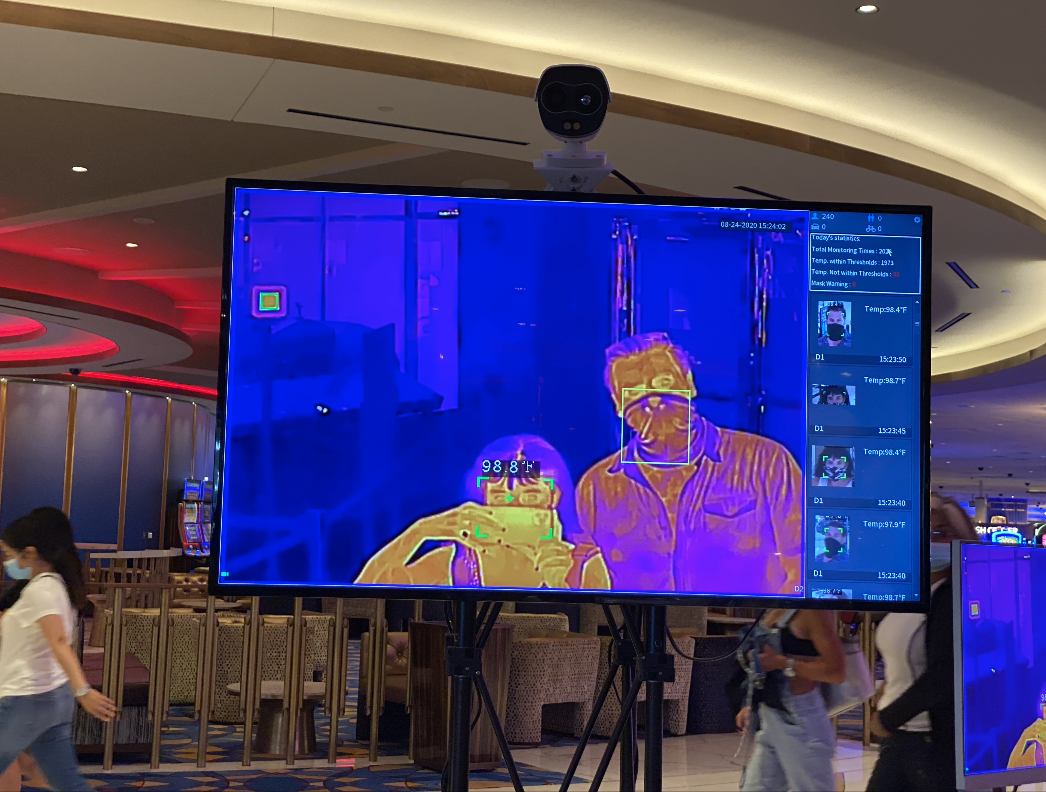 Everyone, I mean everyone, was wearing a mask. I sighed with relief.
Let's get this party STARTED.
The Room
I've been to AC before, many years ago, and stayed at a hotel down the street. Let's just say I wasn't really happy.
The Hard Rock is super nice, clean, modern and the beds – WOW. SOOO COMFY. It was just perfect for this staycation. I felt good.
SPA TIME
After checking in, I had a massage scheduled at the Hard Rock Hotel Spa. Check-in was safe and seamless, and an attendant greeted me to give me a tour of the space before my appointment.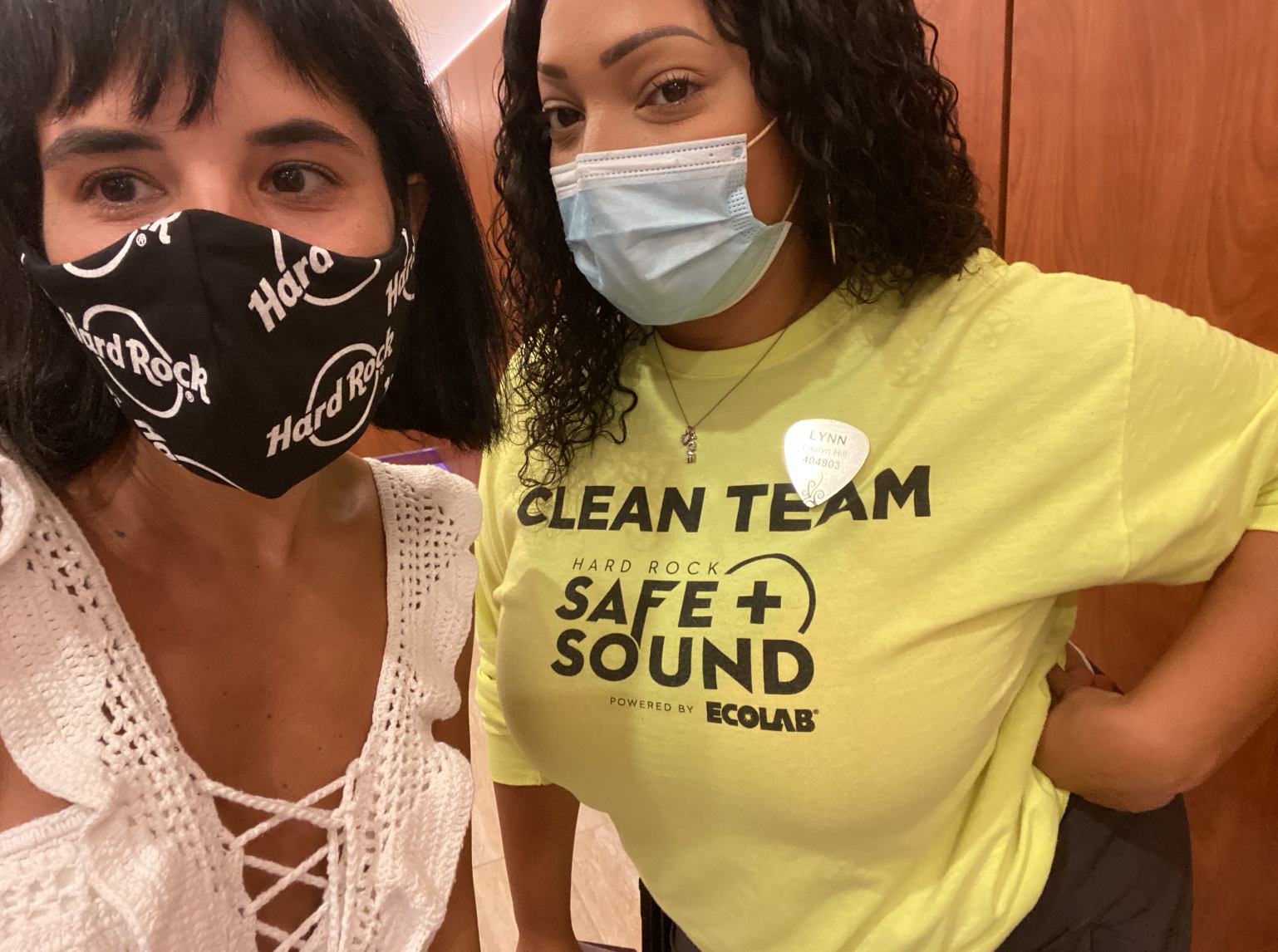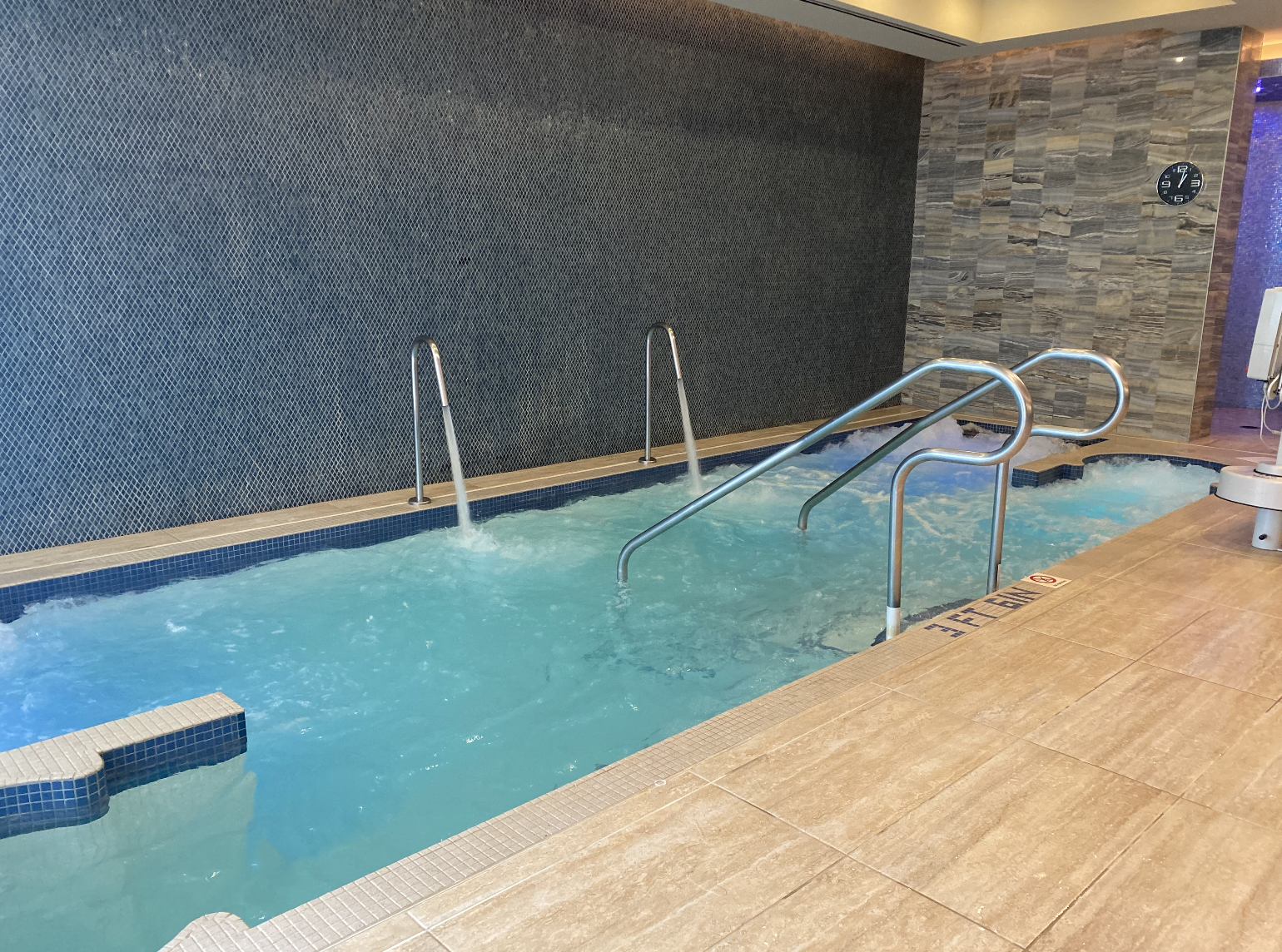 Her name was Lynn! What are the chances?! She was fantastic.
The Spa offer various services you can indulge in; massage, facial, jacuzzi. It's literally everything you need in a staycation. "Fuck. I'm so blessed" is all I was thinking when Lisa, my masseuse, was rubbing the stress off my back.
Boardwalk Time
After the massage, I went to meet Peter on the boardwalk to get some snacks and plan out our night. It was so nice. Even though people were wearing masks and things are obviously different, I felt normal. Or maybe it was the heat/humidity… whatever it was, I felt great. I love you, Atlantic City!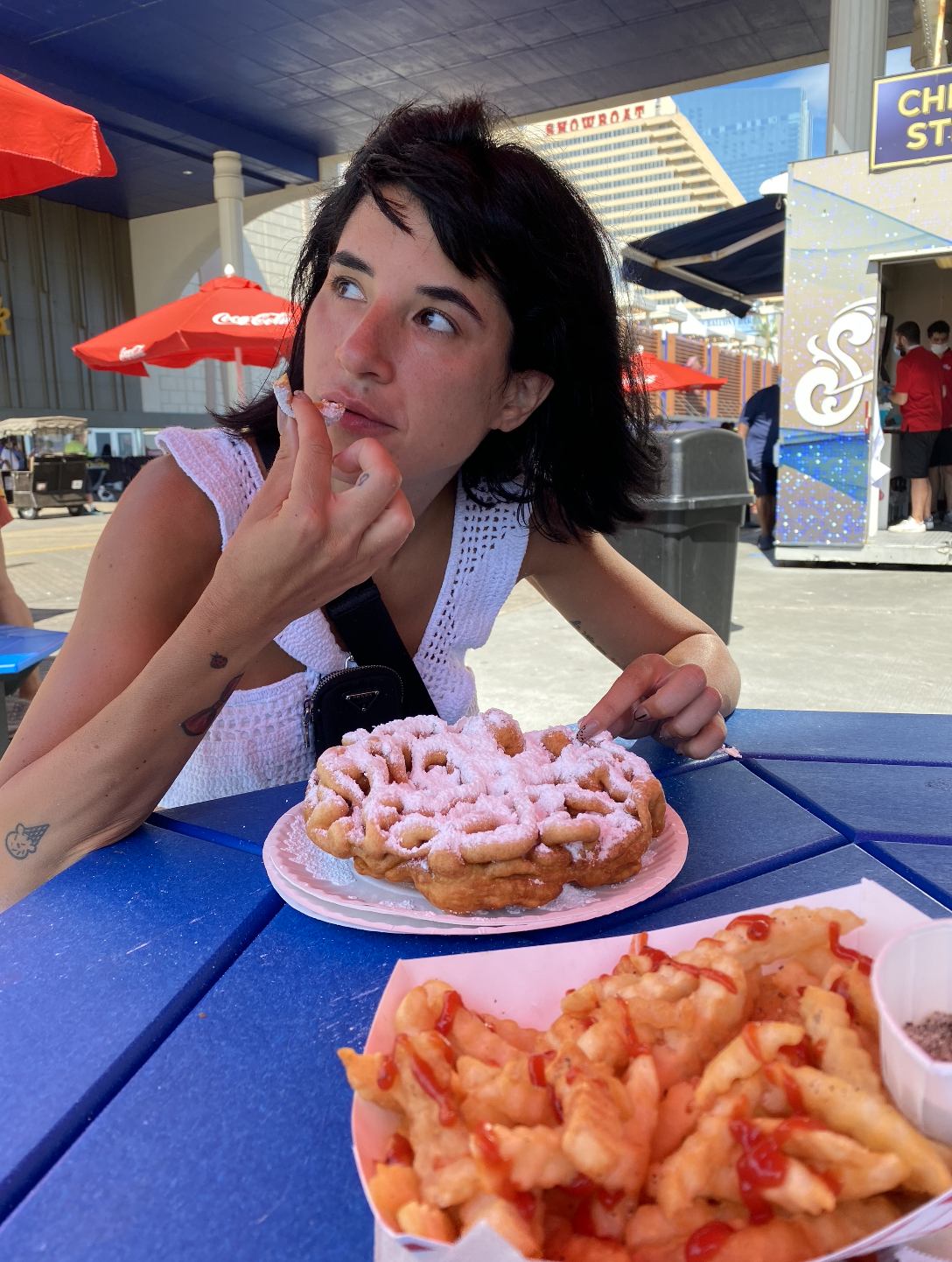 Hard Rock Cafe
I have a very special place in my heart for the Hard Rock Cafe. Growing up, I would make my parents take me to the Hard Rock Cafe at any city we would visit. New York City, Jerusalem, Las Vegas, Los Angeles, etc. We would sit down at the table, order all of the good food, and I would politely excuse myself from the table and walk around the restaurant to take in all the pop culture memorabilia. Pre-Covid, I took Mia to the Hard Rock in Times Square to share that same exact experience. When the Hard Rock AC team invited me for this staycation, it felt like I came full circle. Unfortunately, because of COVID, there wasn't indoor dining available at the time (now it's at 25%) but we were able to still enjoy the delicious food on their patio. We ate, we drank (boy, do they not skimp on the booze), and chatted with the manager.
We were nice and full, and ready to create.
Casino Vibes
Obviously, hitting the tables and slot machines is part of an AC staycation, although it's not a must. If you're not into gambling, there's plenty of stuff to do IMO. Anyway, as I mentioned, Casino is one of my favorite movies so I decided to dress on theme. Peter and I are creatives and it's really fun for us to do something different other than taking photos of food and drinks. This was an opportunity to recreate a film that is truly iconic.
Meet Ginger
"She Knew How To Take Care Of People, And That's What Atlantic City Is All About. It's Kickback City."
Meet Ace
"I'm Not Only Legitimate, But Running A Casino, And That's Like Selling People Dreams For Cash."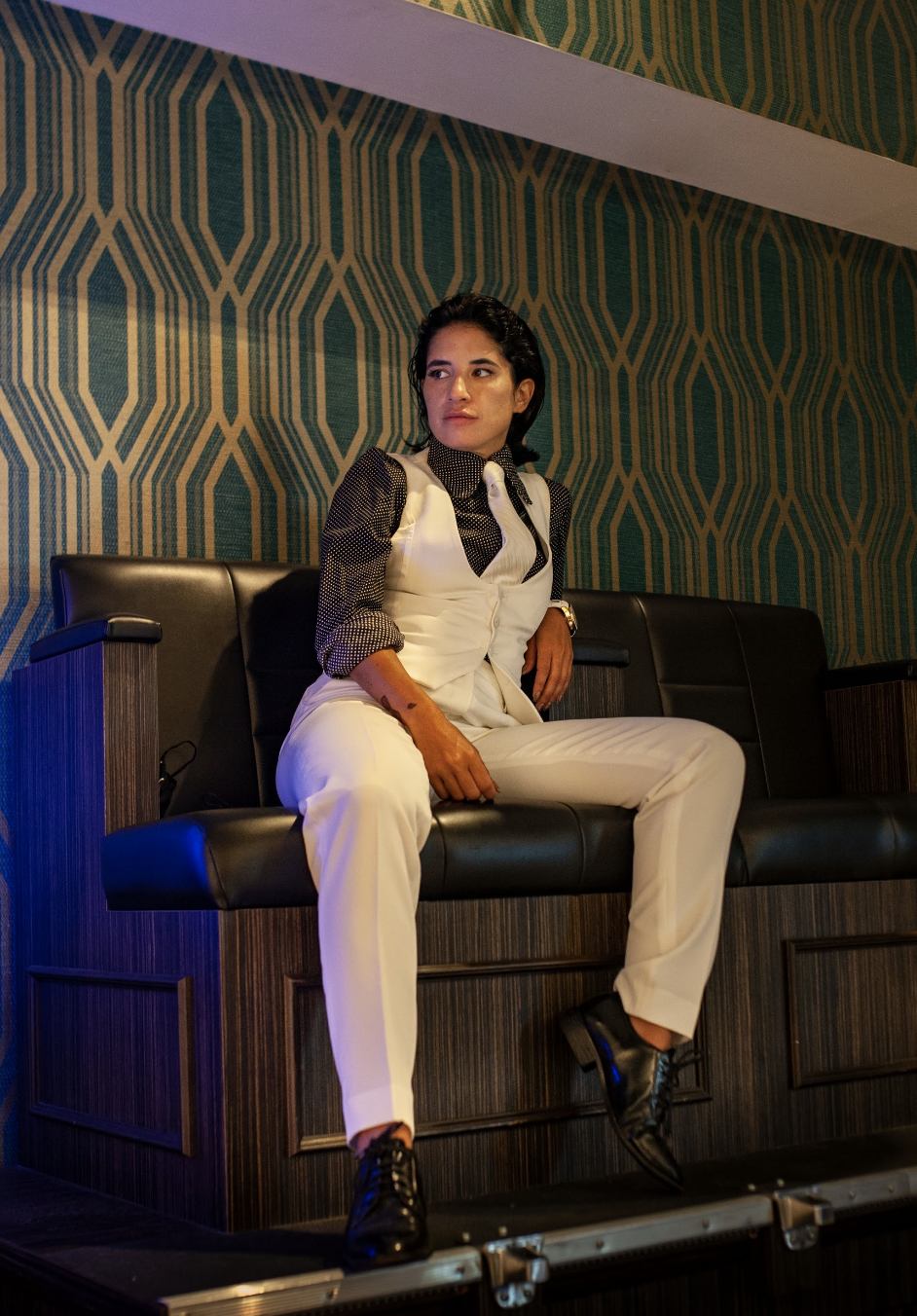 We shot into the wee hours of the morning and had a blast.
Beach Day
Last but not least, after checking out of the hotel, we headed straight to the hotel beach bar to relax and enjoy our hangover.
Thank you, Hard Rock Hotel!!
For more information and to book your stay: https://www.hardrockhotelatlanticcity.com