"Who goes to the Midwest?" is the first thing every single person asked me the moment I decided I wanted to fly out to St. Louis. And I totally get it – what's there to do in the Midwest of all places?
I had my reasons – there weren't severe travel restrictions during COVID, one of my close friends already lived about half an hour away from St. Louis, and I wanted to go somewhere new as a late birthday gift to myself. It kind of seemed like a no-brainer to get a ticket (it was less than $200) and spend a weekend out in a new city.
Where to stay
There were two key areas that I looked into when I started planning my trip. If you like walking around and want to get a feel of the neighborhoods, these would be my personal recommendations. If you don't mind taking a bit of a drive to get to places, then there are several other areas you could consider for hotels.
Central West End
This is where I stayed based on my plans for the trip. This neighborhood is located near Forest Park, which includes the Saint Louis Zoo, Saint Louis Art Museum, Missouri History Museum, Saint Louis Science Center, and several courts and rinks.
Angad Arts Hotel
My first choice was the Angad Arts Hotel (which I do plan on booking when I take another trip out here). This hotel puts an emphasis on creativity and making the most of every guest's experience through creative expression.
When booking, you get to pick the color of your room, choosing between Red, Blue, Green, and Yellow. You could also choose the room styles between a King/Queen, Double, Loft, Bunk Beds, or a Suite.
Nearby: Universities, art galleries and museums, theaters
Website: https://www.angadartshotel.com/
Chase Park Plaza
The Chase Park Plaza is ultimately where I stayed, and I don't regret my choice at all. The hotel itself is beautiful, maintaining its regal appearance from the 1920s. This Art Deco hotel has a variety of recently renovated rooms available, as well as onsite restaurants and bars, a movie theater, a huge fitness center, and a courtyard with a swimming pool.
Upon arrival, my room was upgraded to a 1-bedroom suite with a living room and dining space. Considering that it was just me and my friend, it felt like a little apartment and had plenty of space to enjoy as I relaxed through the weekend. The rooms are also very clean and sanitized (something I took into consideration when booking a hotel), and room doors are sealed for extra confirmation that they've remained clean before you've arrived.
Nearby: Bars, Forest Park (Saint Louis Zoo, Saint Louis Art Museum, Missouri History Museum, Saint Louis Science Center)
Website: https://www.sonesta.com/us/missouri/st-louis/chase-park-plaza-royal-sonesta-st-louis
Downtown St. Louis
If you want to check out landmark locations like the Gateway Arch and Busch Stadium, or if you want to explore nightlife and food in St. Louis, Downtown is the best area to visit. There are dozens of hotels in the neighborhood, but a couple stand out among the rest.
Union Station
Located within a former busy train station, the St. Louis Union Station is a hotel and a main attraction all in one. You can check out the St. Louis Aquarium, St. Louis Wheel, Carousel, Mini Golf, Mirror Maze, Ropes Course, the Grand Hall Light Show, and the Fire and Light Show. They also have plenty of restaurants, bars, and shops throughout the space. It's the perfect destination for families, friend groups, and solo visits alike.
Website: https://www.stlouisunionstation.com/
Hotel Saint Louis, Autograph Collection
The Hotel Saint Louis is the a luxury boutique hotel under the Marriot Autograph Collection. Their amenities include the Union30 restaurant, FORM Skybar, onsite spa and fitness center, and an outdoor pool.
The Hotel Saint Louis is perfectly located around several tourist attractions and restaurants, making this a great option for adults who are looking for an equal amount of relaxation and excitement during their trip.
Nearby: Gateway Arch, Busch Stadium, Citygarden Sculpture Park, City Museum
Website: https://www.marriott.com/hotels/travel/stlak-hotel-saint-louis-autograph-collection/
Places to visit
There are plenty of places to visit in the area, it's all about what you find the most interesting! I put together just a few of the great bars in the city, family-friendly spots if you're bringing the kids with you, and other cool attractions to check out before you leave.
Drinks
Up Down STL – 21+ arcade bar
405 N Euclid Ave
Website: https://www.updownarcadebar.com/st-louis/
Thaxton Speakeasy – speakeasy within a wedding venue
1009 Olive St
Website: https://www.thaxtonspeakeasy.com/
Venice Café – art-filled bar and venue
1903 Pestalozzi St
Website: http://www.thevenicecafe.com/
Taha'a Twisted Tiki – tropical bar
4199 Manchester Ave
Website: https://www.stltiki.bar/
Ballpark Village – sports-themed venues by Busch Stadium
601 Clark Ave
Website: https://www.stlballparkvillage.com/
Planter's House – cocktail bar
1000 Mississippi Ave
Website: https://www.plantershousestl.com/
Schlafly Tap Room – microbrewery with pub food
2100 Locust St
Website: http://schlafly.com/tap-room/
Family-friendly spots
Saint Louis Zoo
1 Government Dr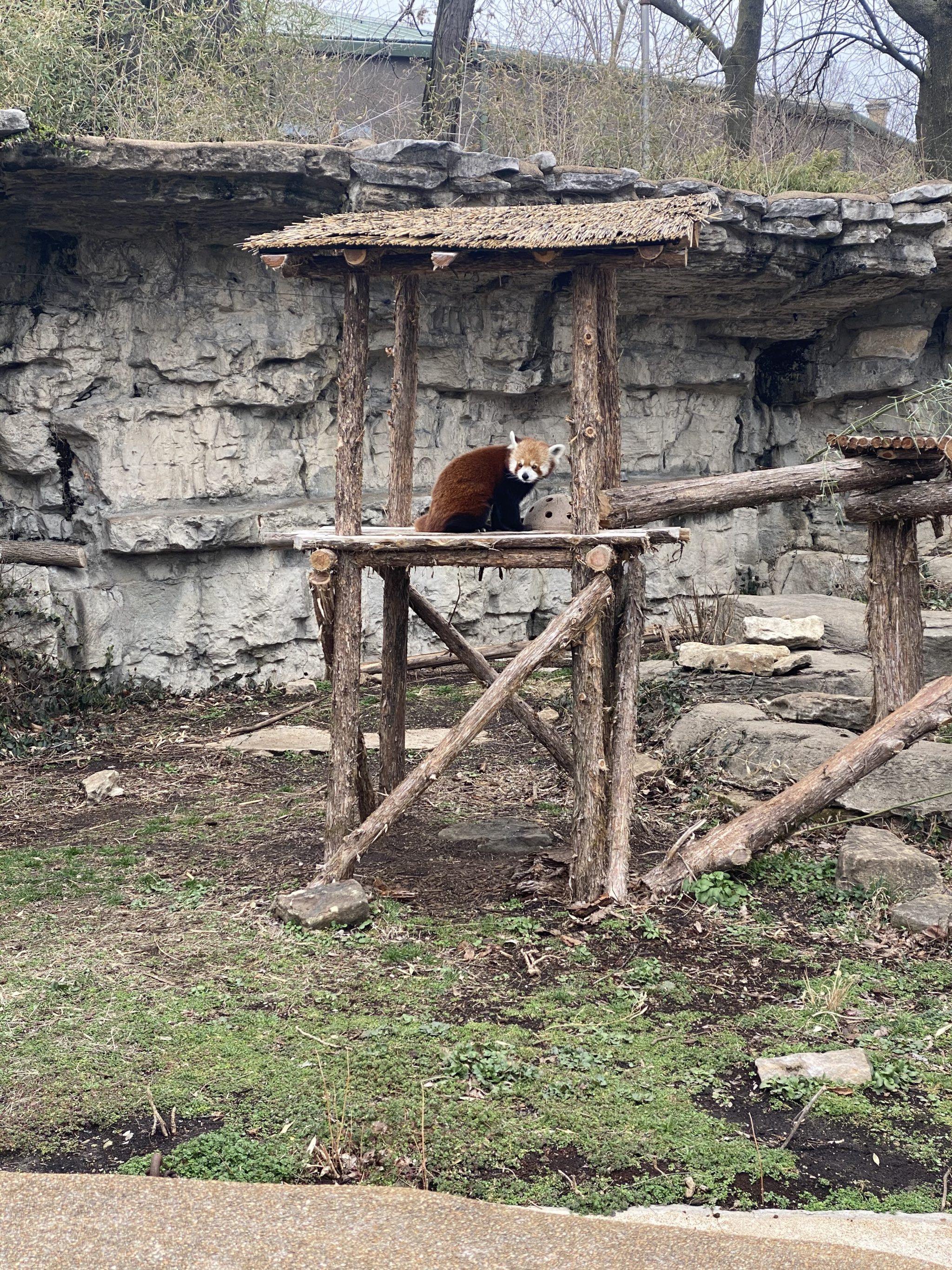 Website: https://www.stlzoo.org/
Saint Louis Art Museum
1 Fine Arts Dr
Website: https://www.slam.org/
Missouri Botanical Garden
4344 Shaw Blvd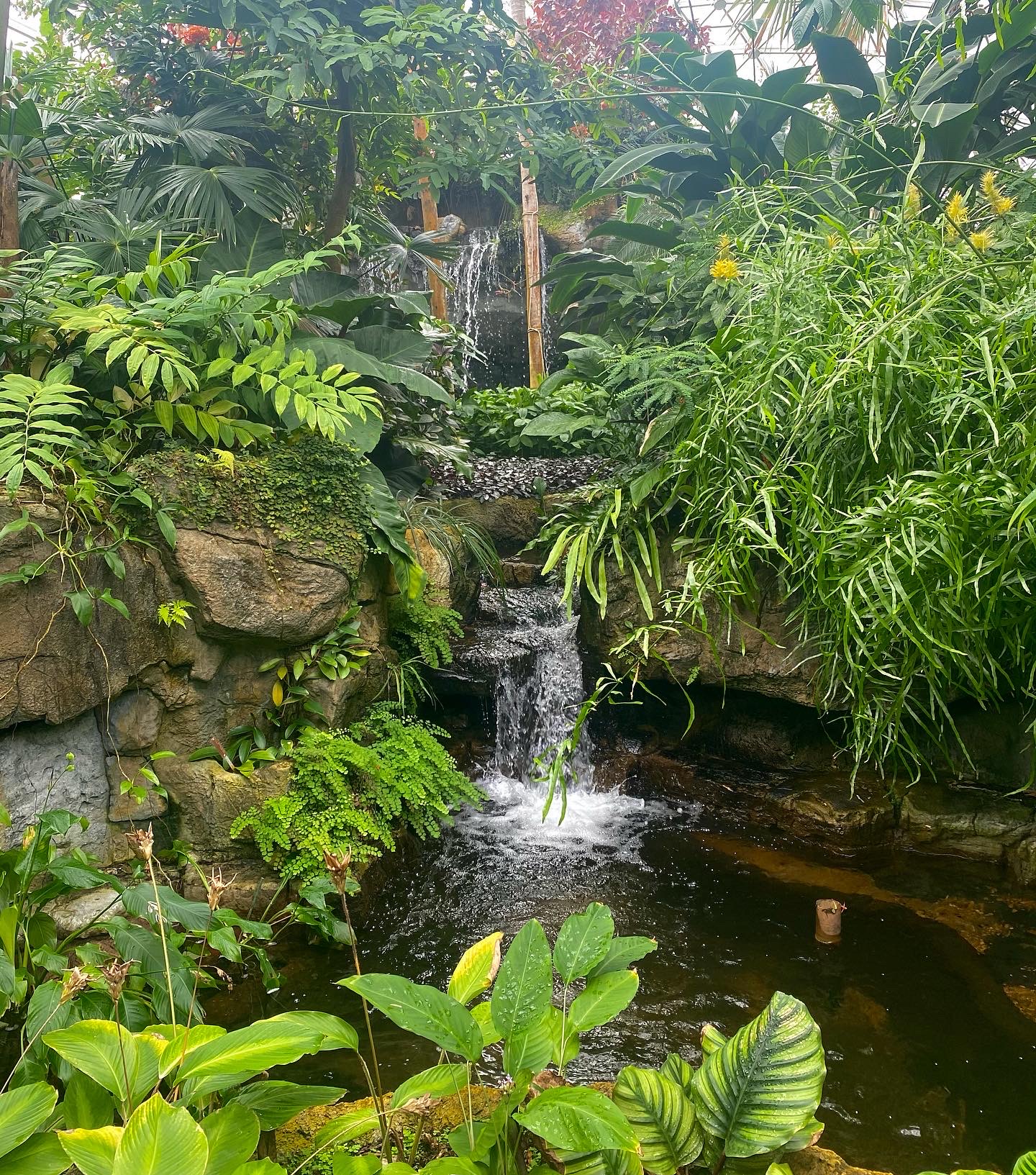 Website: https://www.missouribotanicalgarden.org/
Saint Louis Science Center
5050 Oakland Ave
Website: https://www.slsc.org/
Union Station
1820 Market St
Website: https://www.stlouisunionstation.com/
City Museum
750 N 16th St
Website: https://www.citymuseum.org/
Key attractions
Busch Stadium
700 Clark Ave
Website: https://www.mlb.com/cardinals/ballpark
Gateway Arch National Park
11 N 4th St
Website: https://www.gatewayarch.com/
Anheuser-Busch St. Louis Brewery
1200 Lynch St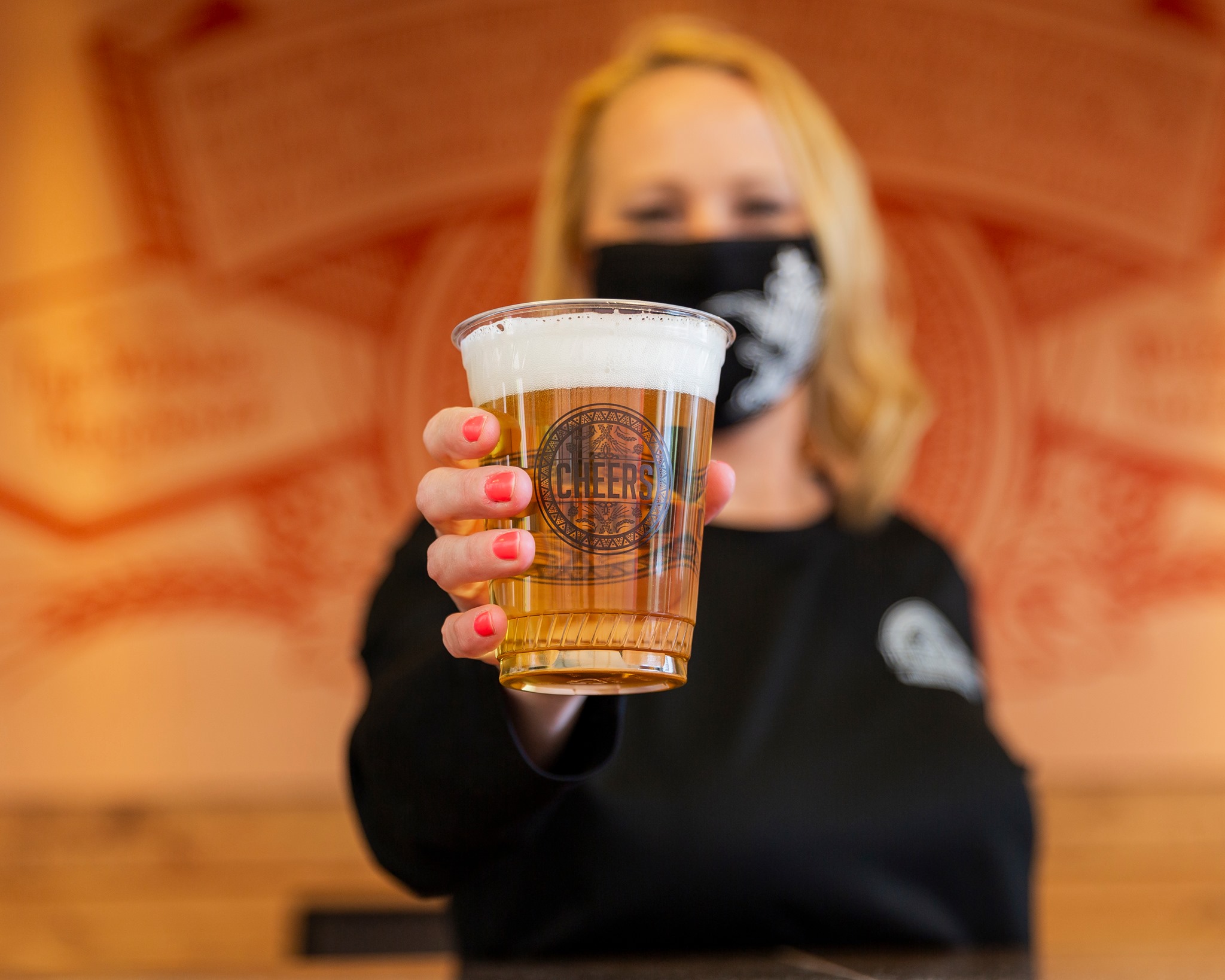 Website: https://www.budweisertours.com/
Vegan Food
St. Louis is known for their BBQ, frozen custards, toasted ravioli, and more delicious foods. Unfortunately,, I don't eat meat or seafood and therefore cannot comment on most places. But for anyone who loves vegetarian and vegan foods, I've got you covered!
Between takeout, checking out places my friend recommended to me, and spending hours reading reviews, here are some spots I think you should check out if you're ever in St. Louis.
Tree House
3177 S Grand Blvd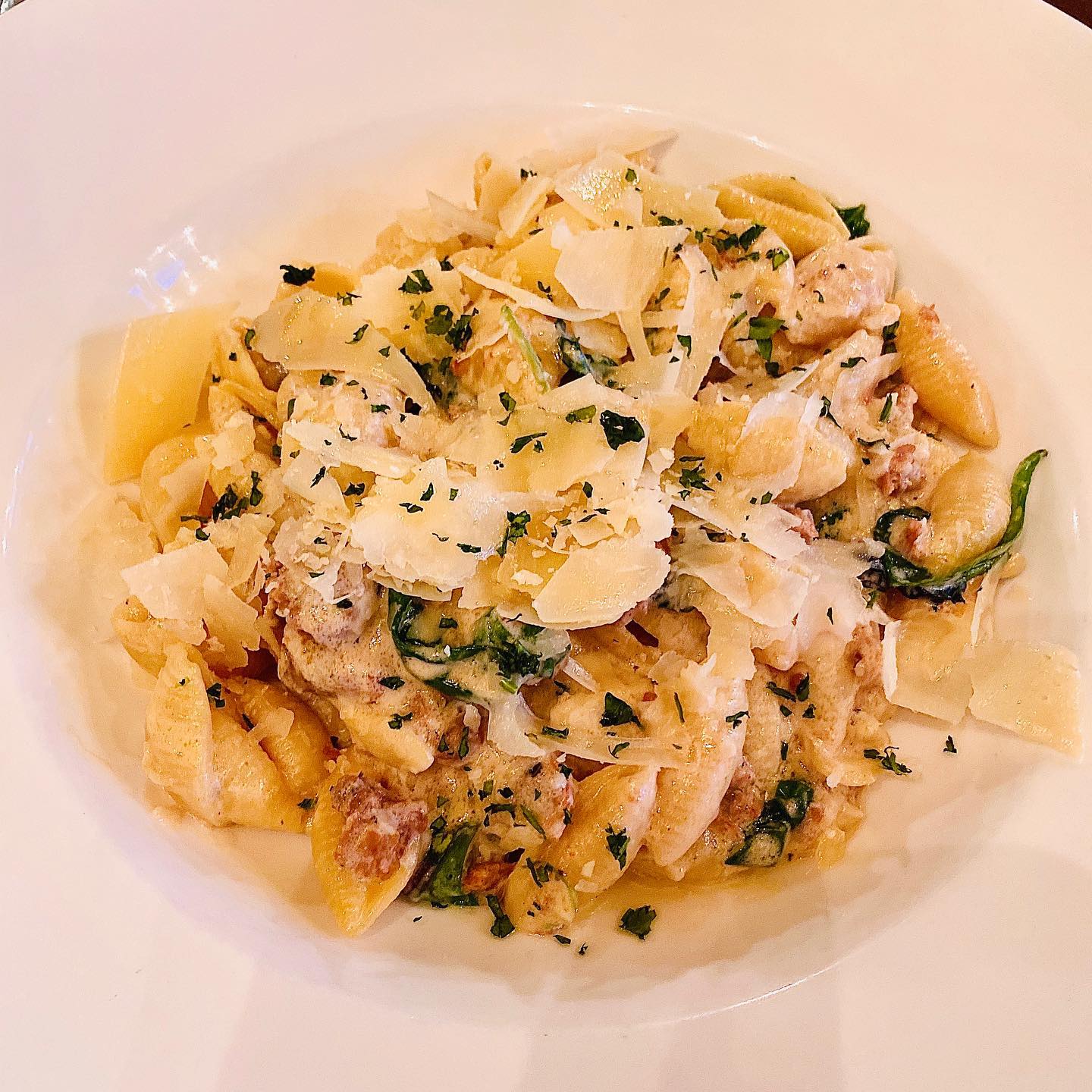 Tree House is a vegetarian/vegan restaurant that serves brunch, dinner, dessert, and a great selection of cocktails. Their menu has anything from Jambalaya with cornbread or a Chorizo Tamale for dinner, to a Desayuno Latino or Biscuit and Gravy Plate for brunch.
Seedz
6344 S Rosebury Ave
Seedz Cafe is a vegan restaurant offering healthy dishes for dinner and brunch. Try dishes like their "Untuna" Sandwich, Tempeh Reuben, and Veggie Pizza. They also have fresh juices, smoothies, and sangrias (perfect for brunch!).
Cocina Latina
508 N Euclid Ave
Cocina Latina is an authentic Peruvian restaurant in St. Louis opened by Chef Maritza Rios. Their vegetarian options include Veggie Fajitas, Tallarin Saltado, and – always a favorite – Papa a la Huancaina. End your delicious dinner with some Picarones or Alfajores, and grab a Pisco from the bar.
MayoKetchup
2001 Park Ave
MayoKetchup is a counter-service Cuban/Puerto Rican/Dominican restaurant. Vegan options on their menu include a Vegan Arepa, Vegan Jibarito, and a Vegan bowl (with white rice, black beans, maduros, tostones, pickled onion, and avocado).
Jerk Soul
3108 Cherokee St
Jerk Soul is a Caribbean/jerk-fusion restaurant featuring classic dishes like curry chicken and jerk wings. They have a designated meatless section on their menu that includes a Tropical Salad, Veggie Philly, Veggie Tacos, and Ruben's Rasta Pasta.
Lulu's Local Eatery
3201 S Grand Blvd
Lulu's Local Eatery is a fast-casual restaurant that offers lunch and dinner. This fully-vegan restaurant serves up a variety of dishes like a Cuban Sandwich, Korean Street Tacos (made with fried oyster mushrooms, Korean chili sauce, house pickled red cabbage, mayo, and cilantro), and Lulu's Gyro.
Crazy, Bowls, and Wraps
Multiple locations
CBW is a counter-service spot that offers healthy bowls and wraps. Choose a base, protein (they have falafel, plant-based chicken, and grilled tofu), and the sauce of your choice! From their specialty bowls, you can grab the vegan High Protein Bowl, Stir Fry Bowl, or Teriyaki Bowl.
Honorable Mention: Smoothie King
While not specific to the St. Louis area, this is where I first tried Smoothie King and you know what…I need one of these in Hudson County. That Vegan Mango Kale smoothie is IT.
---
My verdict on St. Louis? I'd absolutely come back for a longer trip, or find another weekend to pack in all the places I missed the first time.